Contents
---
---
Wedding photography is today considered one of the most popular areas of photography. Today it is developing rapidly, does not cease to amaze the newlyweds, their relatives and even strangers. Moreover, not a single modern wedding celebration is complete without a photo shoot, which has become an important element of the holiday.
It is interesting that over the past few years, significant changes have taken place in the direction of wedding photography, new fashion trends and trends have appeared. The site www.articlewedding.com will tell you about what wedding photography will be in the new 2013..
The main features of this year's wedding photography
Professional photographers are sure: wedding photography will become more natural and natural every year. Excessive pathos and pretense gradually disappear. If feelings and views are only real, if emotions are only real.
As before, great attention will be paid to the details of the wedding: decor, wedding accessories, stylish little things that successfully characterize the newlyweds and the whole celebration. A few years ago, photographs of the bride's shoes were an exception and were considered original. Now, these pictures are already a tradition or even a tribute to the general trend..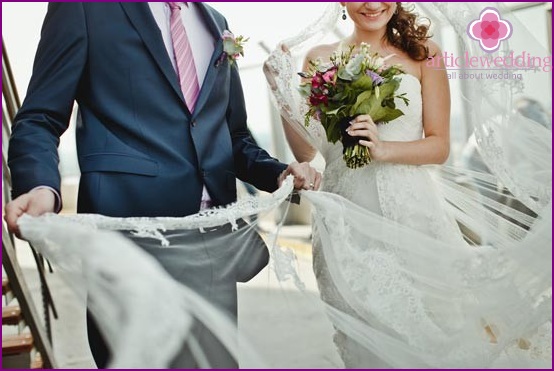 Photographers do not set themselves the goal of obtaining exclusively necessary photographs that were planned and agreed in advance. Today, few people will be surprised by staged photographs, so wedding photography will resemble photojournalism. From now on, masters will create not just family photos, but tell a whole story. Moreover, the approach of real professionals will be purely individual, which means that the history of each pair should be unique.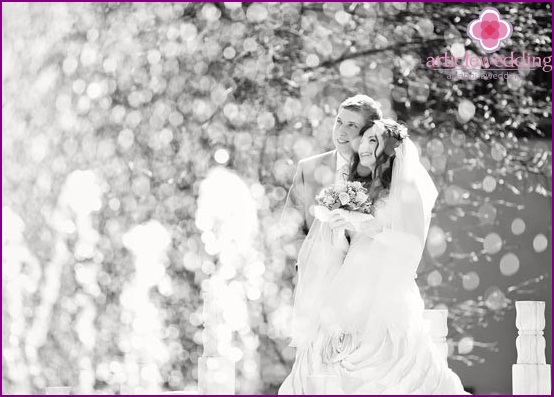 The search for original ideas will continue. Despite the fact that every photographer is trying to find his own way in filing pictures, many experts still have frames repeated, compositions are similar, etc. In 2013, photographers will not stop looking for new ideas, but rather try to do everything possible so that the individuality of both the master himself and the newlyweds whom he takes.
New styles of wedding photography - only a creative and original approach
In 2013, already known style preferences for wedding photography will be popular. Among the new trends, the following bright directions stand out: trash-shooting, retro stylization, romantic photo shoot in natural light.
Thresh shooting
Wedding photos in this style are characterized by shocking and incredible energy. For the background, the newlyweds deliberately choose not the usual parks and interiors, but what is contrasted with the gentle and light image of the bride - abandoned buildings, landfills, factories, roofs, etc. Such pictures may in reality be shocking, but they will not leave anyone indifferent..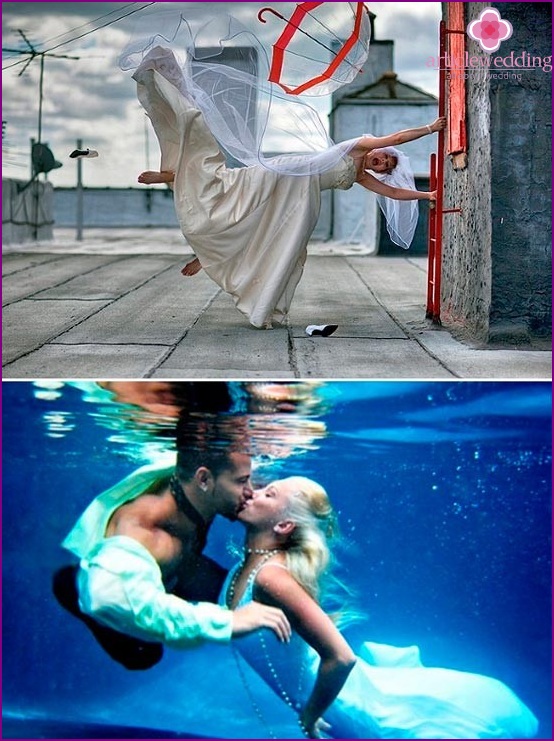 Retro shots
Retro-style has long been a popular trend, and still remains so, although it is going through a slightly different period. The fact is that a photographer who stylizes antique pictures should know his job very well, as this is a rather laborious process..
Natural light and romance
In the foreign wedding photography market, works by Elizabeth Messina are now popular. She became the pioneer of the genre of romantic portraits made in natural light. Photos look very natural and cannot but delight.
The portal www.articlewedding.com told you about the trends of this year's wedding photo. We hope that the information will be useful and will guide you in the latest fashionable directions.!