Contents
---
---
Wedding photography allows you to capture the most beautiful and happy moments of a wedding day. Do you want your wedding photos to be truly amazing? Then think in advance where you will spend your wedding photo shoot. We suggest you consider several options for places: from classic to non-traditional.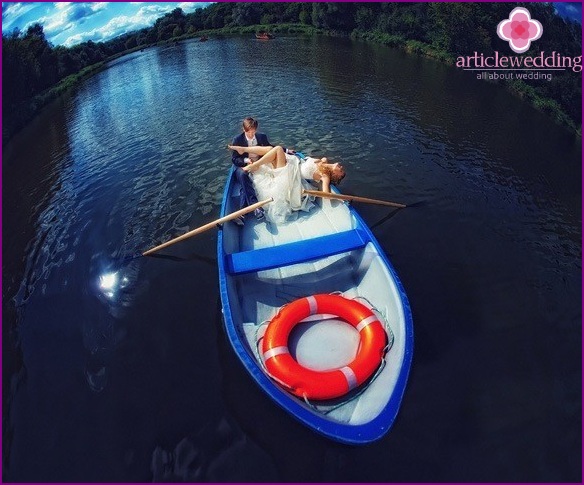 Home: start of the wedding day
The portal www.articlewedding.com believes that the start of photography should be organized in the morning at home with the bride and groom. After all, you can quietly watch the awakening of the beautiful bride, her careful preparation for the wedding. It will be interesting to see how the groom is worried, how he thinks out affectionate speeches for his beloved. Each of these moments must be captured in the photo..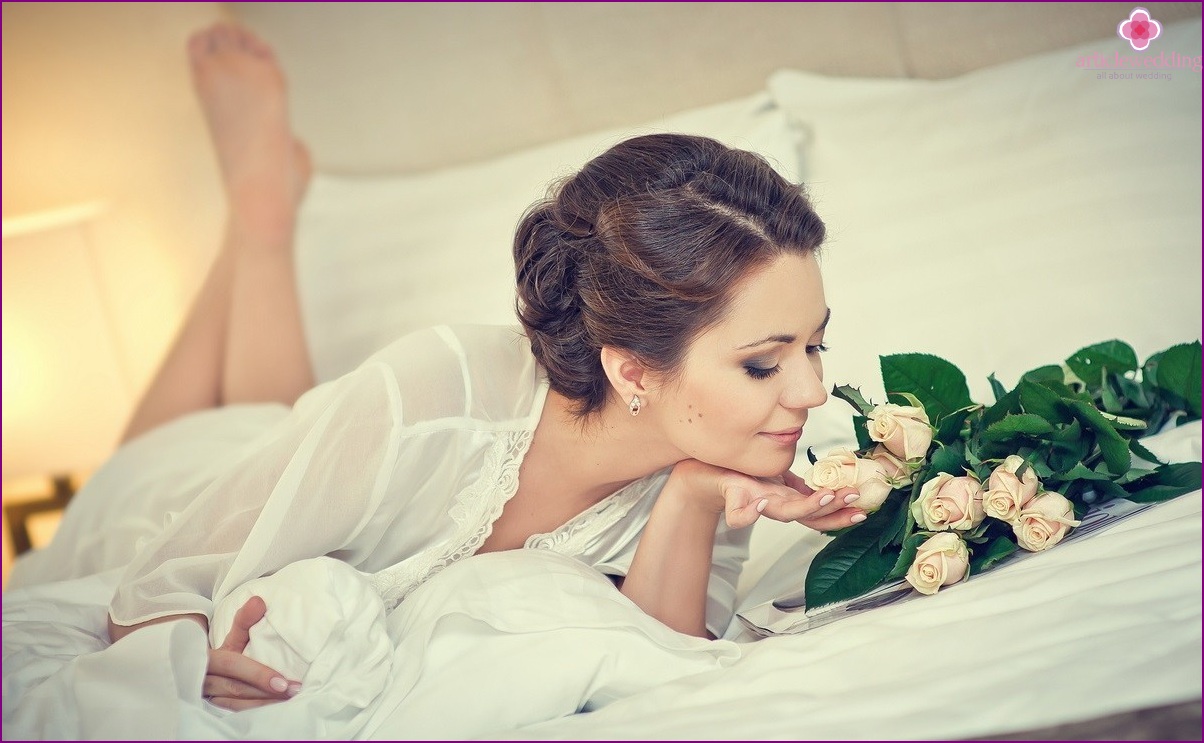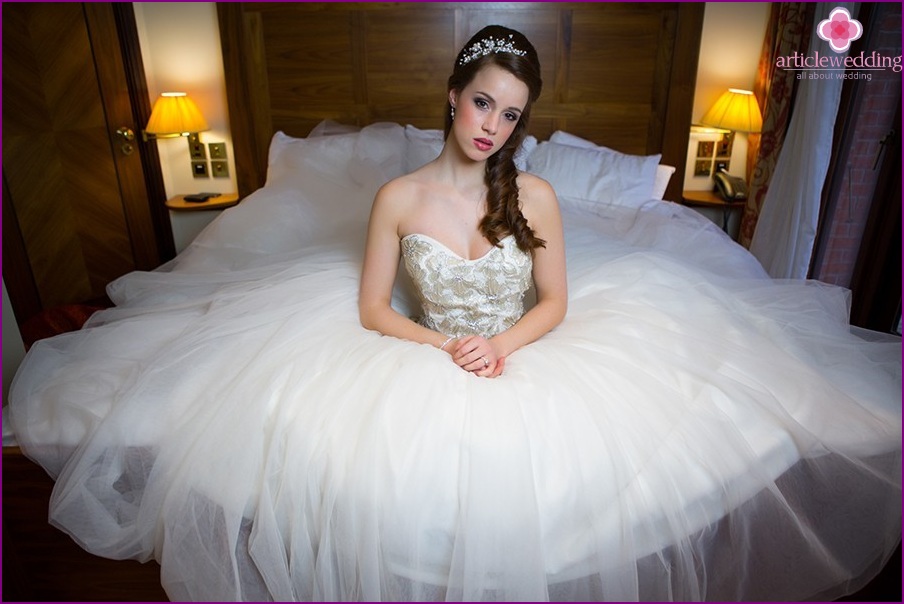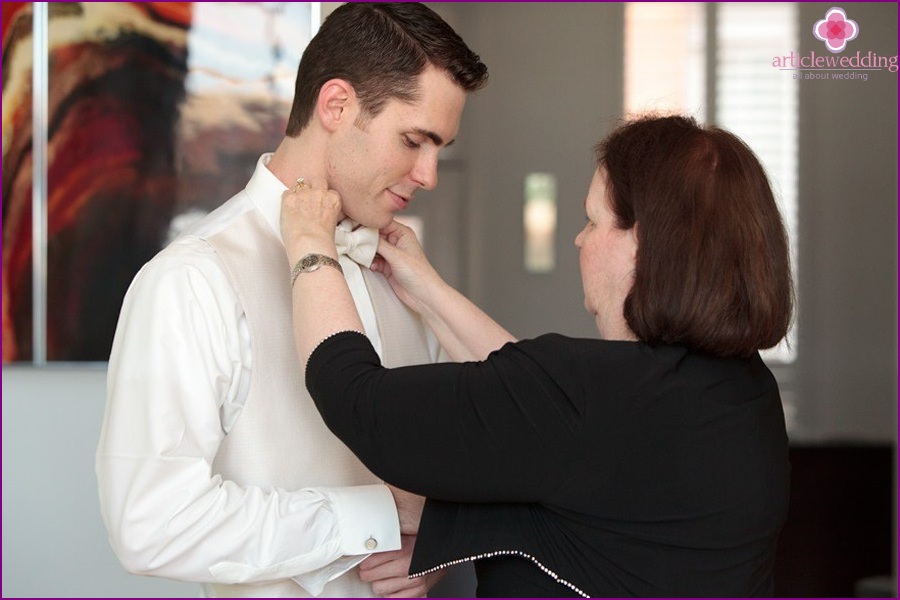 Road: hit the road
Very original and unusual photos are taken on a busy avenue or in the middle of the road. Lights of headlights and lanterns, illuminated windows and signs will add color to wedding pictures.
Funny and not traditionally, the newlyweds will look in the company of bikers or street racers. And you can play a hitchhiking trip.
A fashionable place for a wedding photo shoot is also the railway, where you can make a couple of unique frames.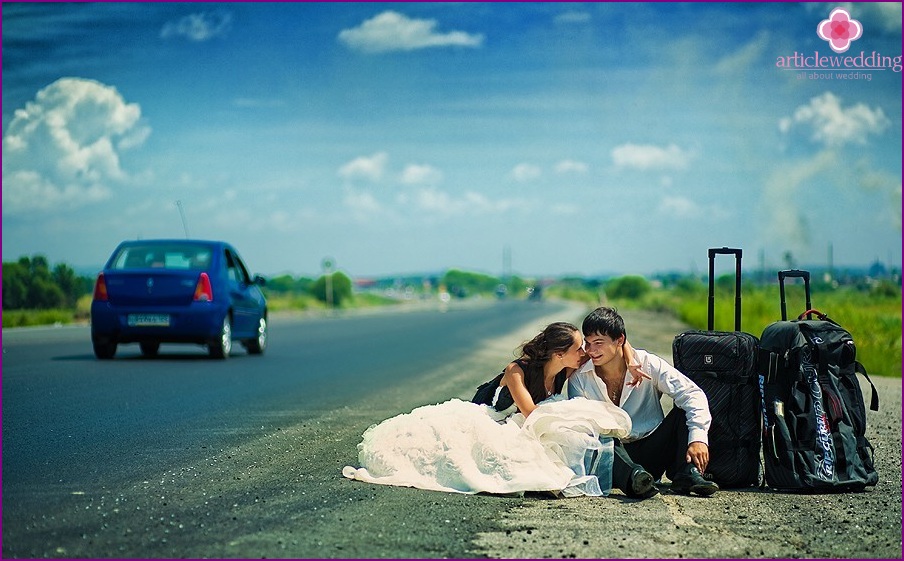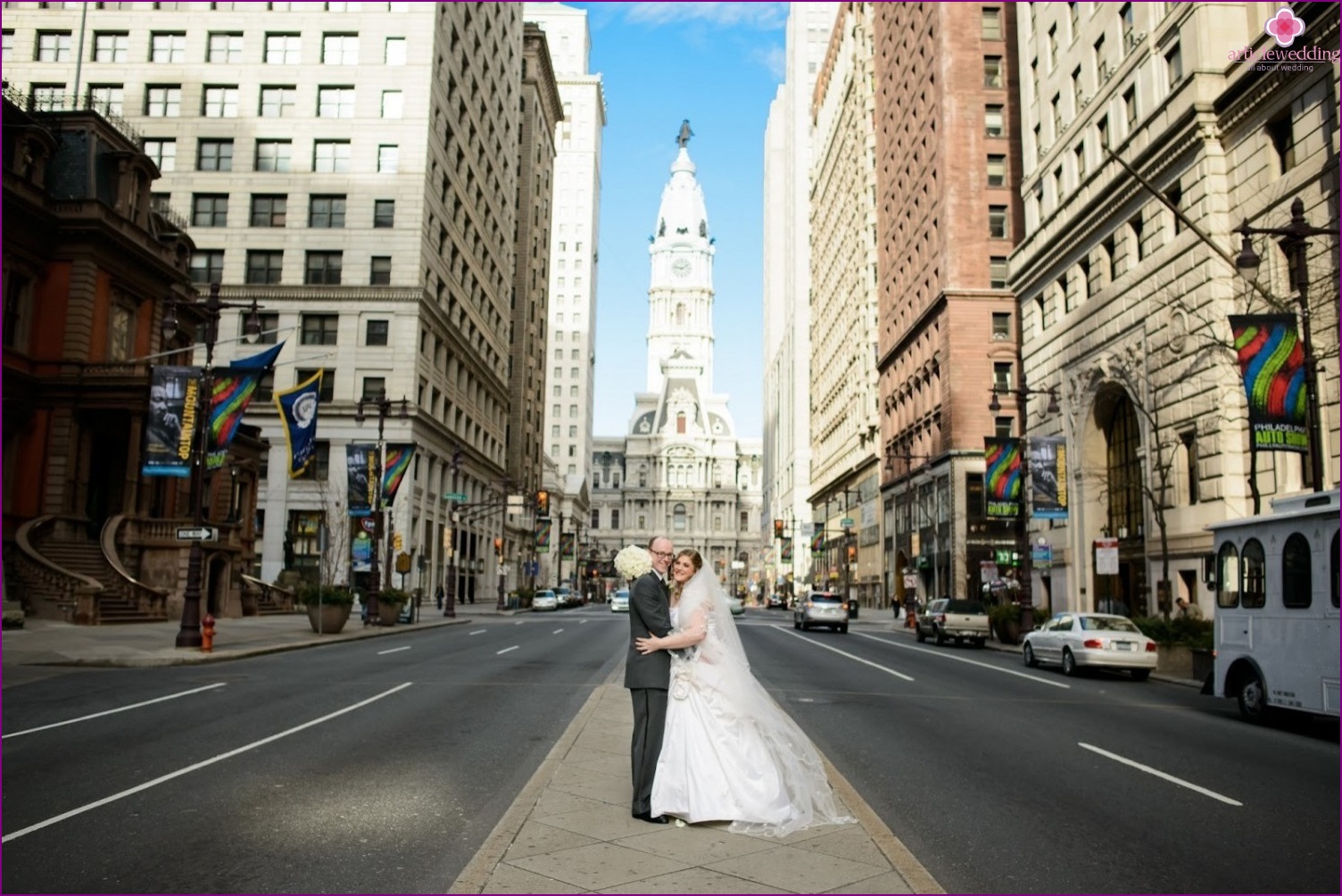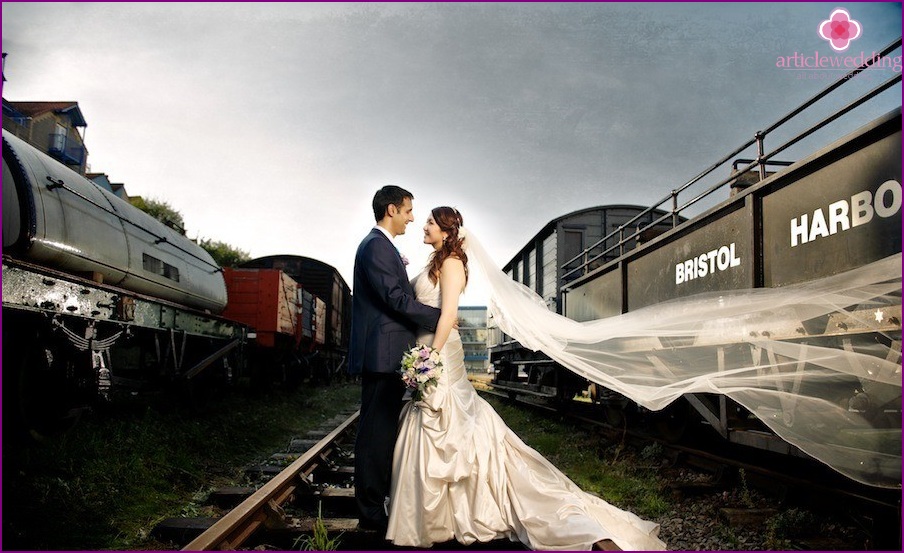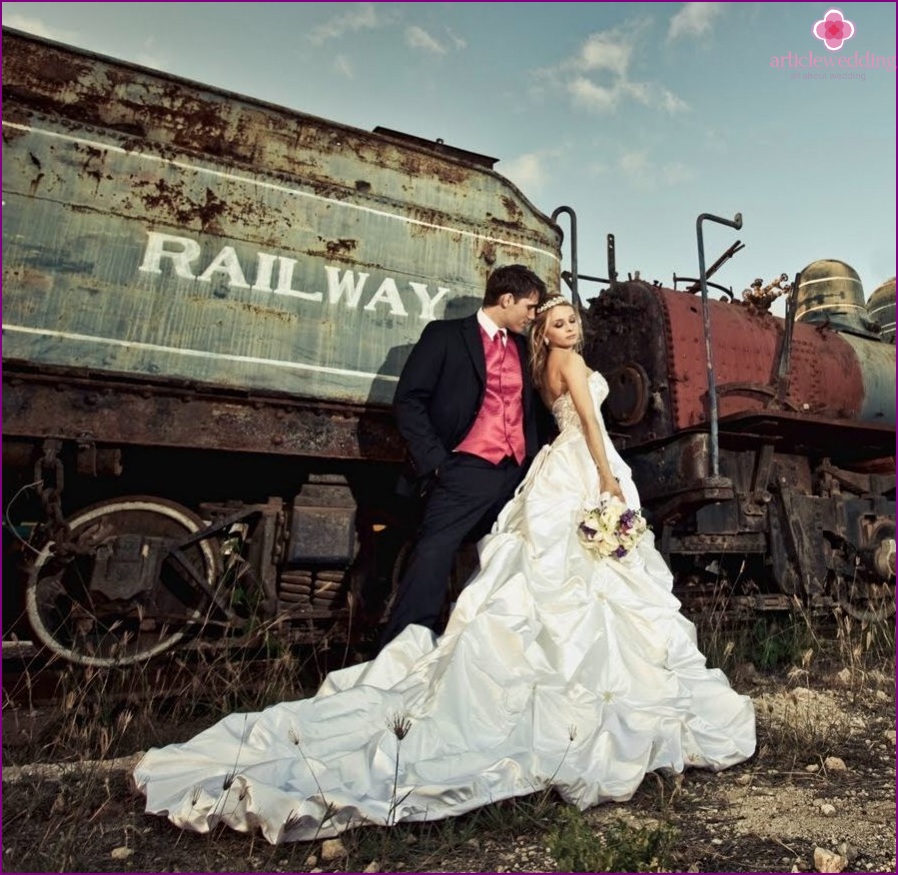 Roof: love inspires
Everyone who once dreamed of conquering the heights, we offer to organize photography on the roof. Choose tall buildings with beautiful city views. However, before conducting a wedding photo shoot on the roof, keep in mind that the bride will be uncomfortable climbing in the wedding dress on dirty and uncomfortable stairs. Therefore choose roofs specially designed for visiting and filming.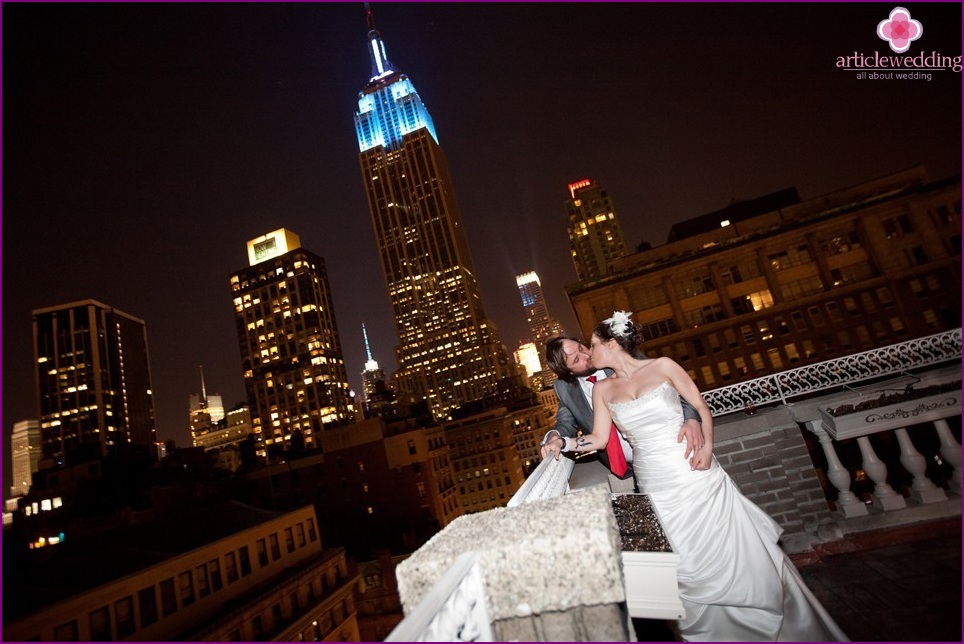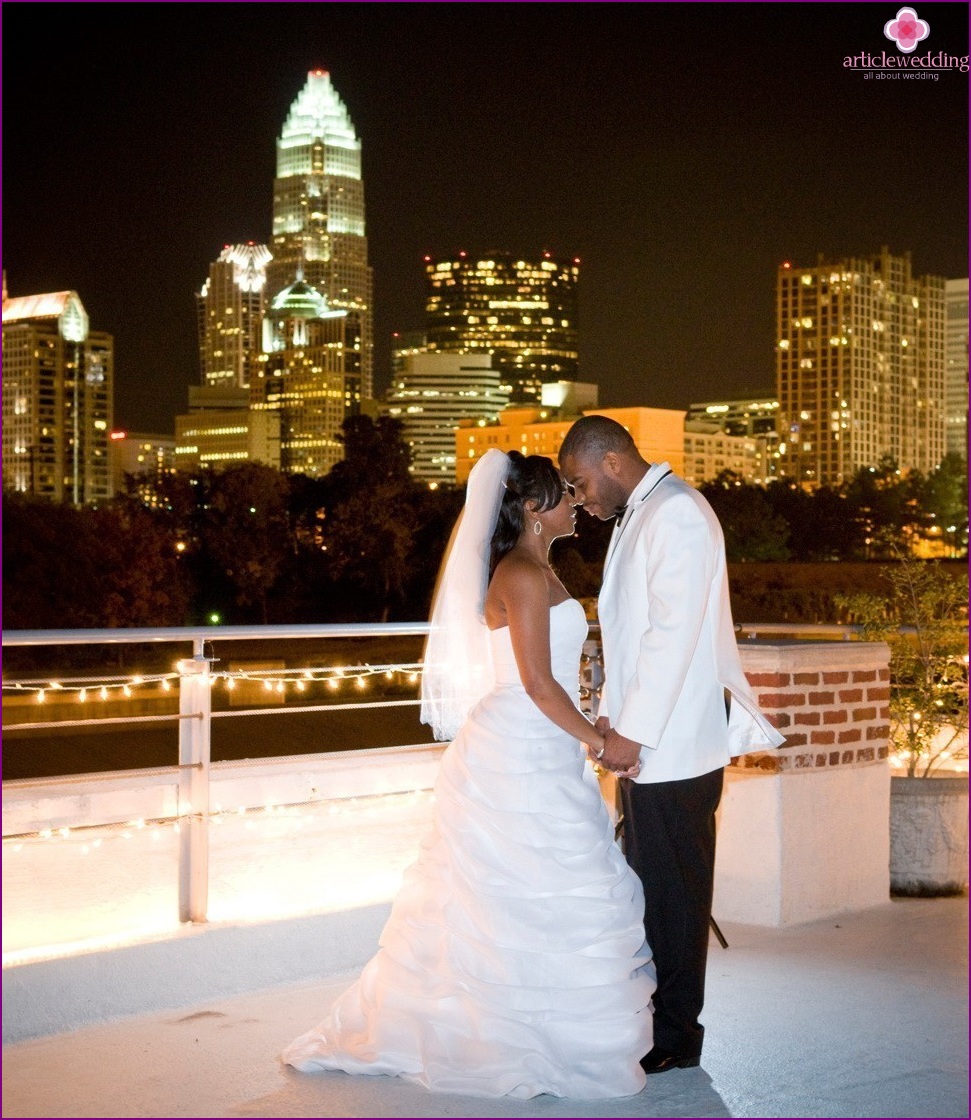 The second version of the wedding photo shoot at the height is the TV tower, which offers stunning panoramas of the surroundings. And how many interesting things can be found here! Therefore, we recommend holding here not only a photo shoot, but also a guided tour with guests.
Nature: the natural beauty of the senses
A romantic version of a wedding photo shoot is shooting outdoors. A fragrant garden, flower field, colorful meadow are wonderful places for a stunning wedding photo shoot.
Choose a field and organize a picnic for two filled with romance and tenderness. And you can rent horses and take a horse ride. Photos with horses always turn out spectacular and luxurious!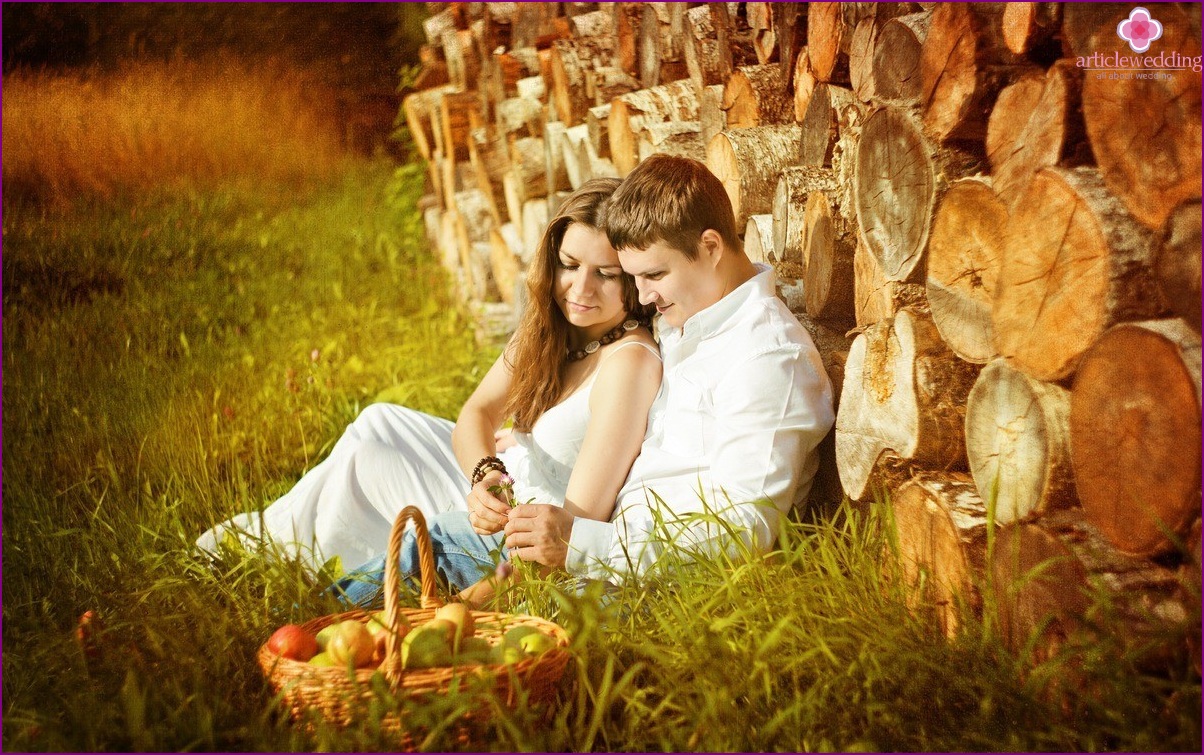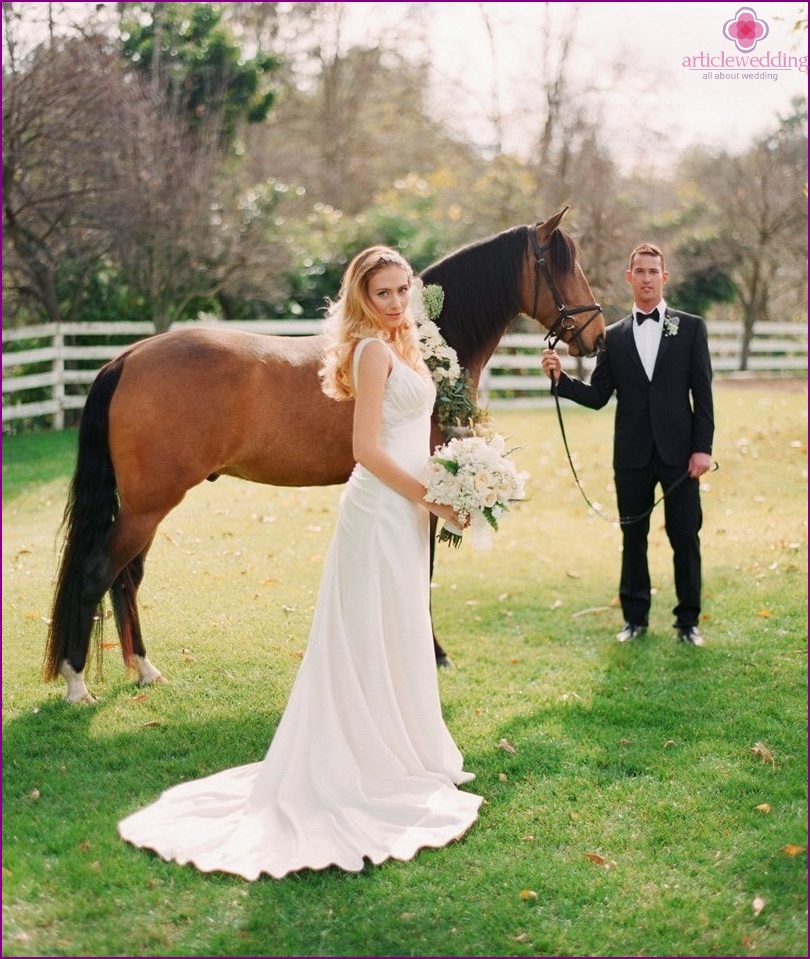 Water open spaces: mirror reflection of love
Why don't you go to the nearest pond for taking photos ?! Use catamarans, a boat or a yacht in the frame. Or you can connect your friends and have a boat competition!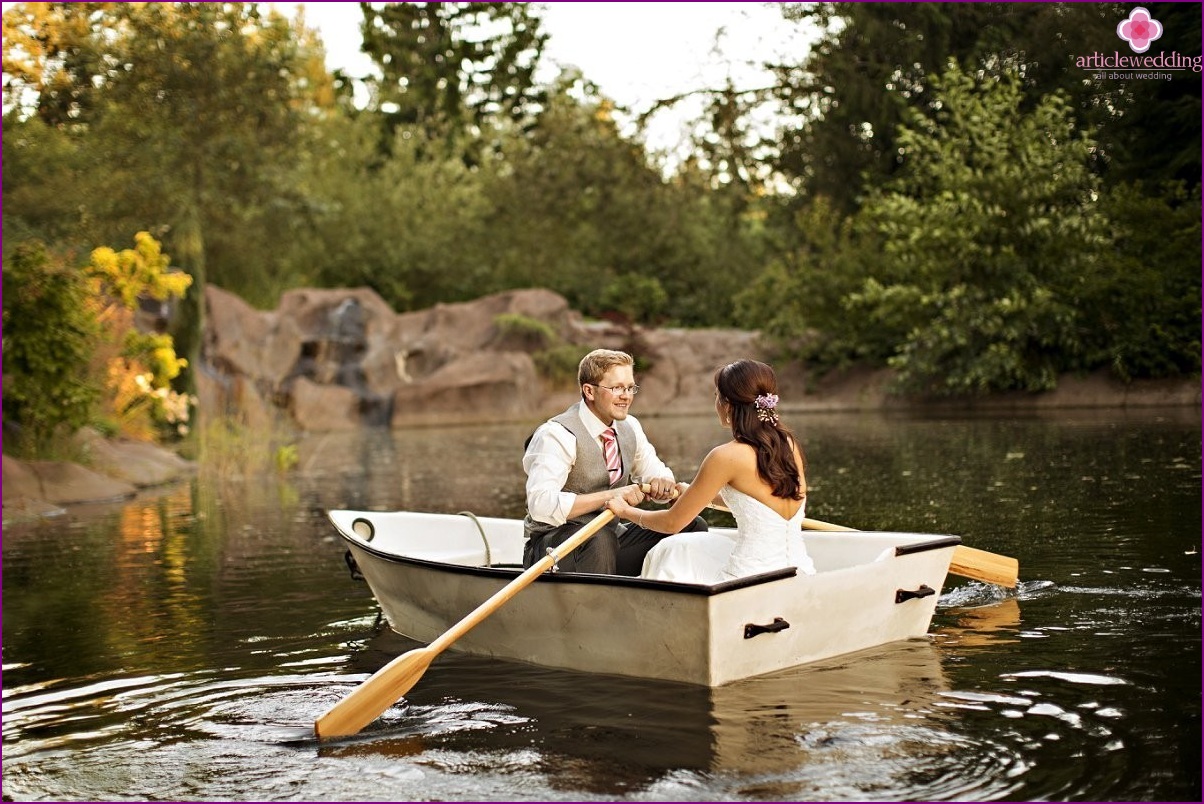 The idea of ​​a body of water can be used differently. Take a picture on the shore of a pond, on a pier or bridge. Or maybe you decide to arrange a thrash style photo shoot, completely submerged under water. Taking pictures in water allows you to take truly unique shots.!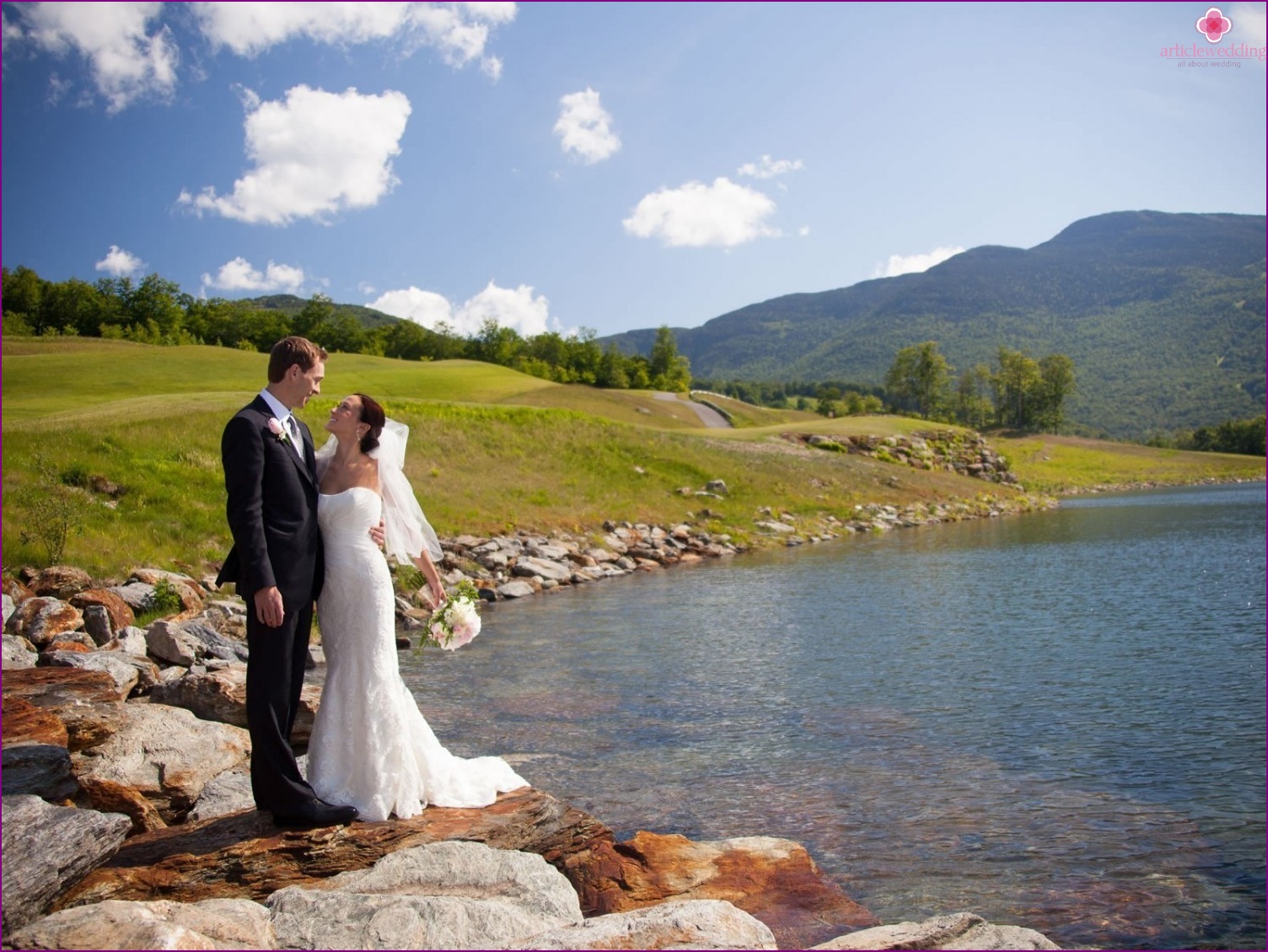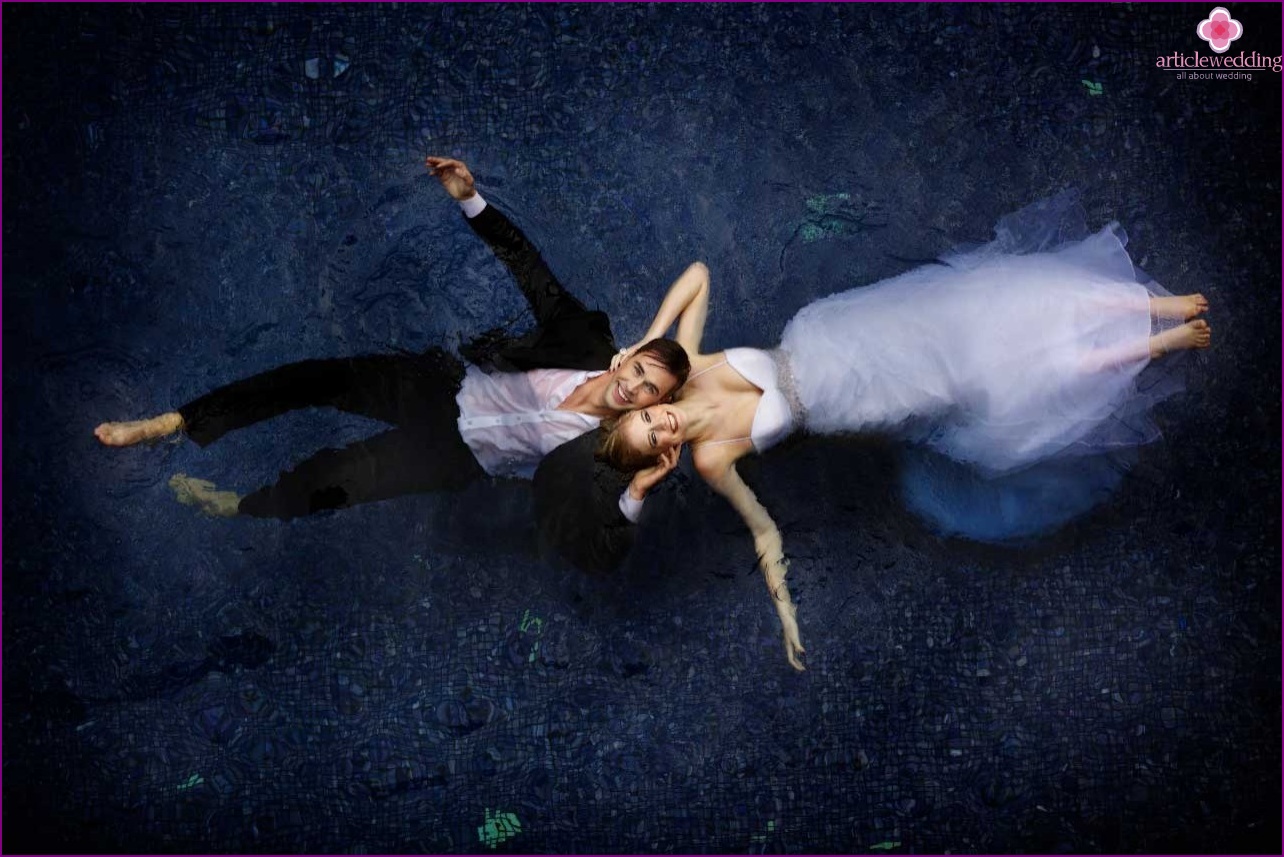 Sports Venues: Activity and Fun
Go to the go-kart club, stadium or soccer field. The wedding photo session on bicycles, skates or roller-skates will be very fun and lively..
Follow the figure? Go to the gym and fool around in front of the camera on simulators or with sports props.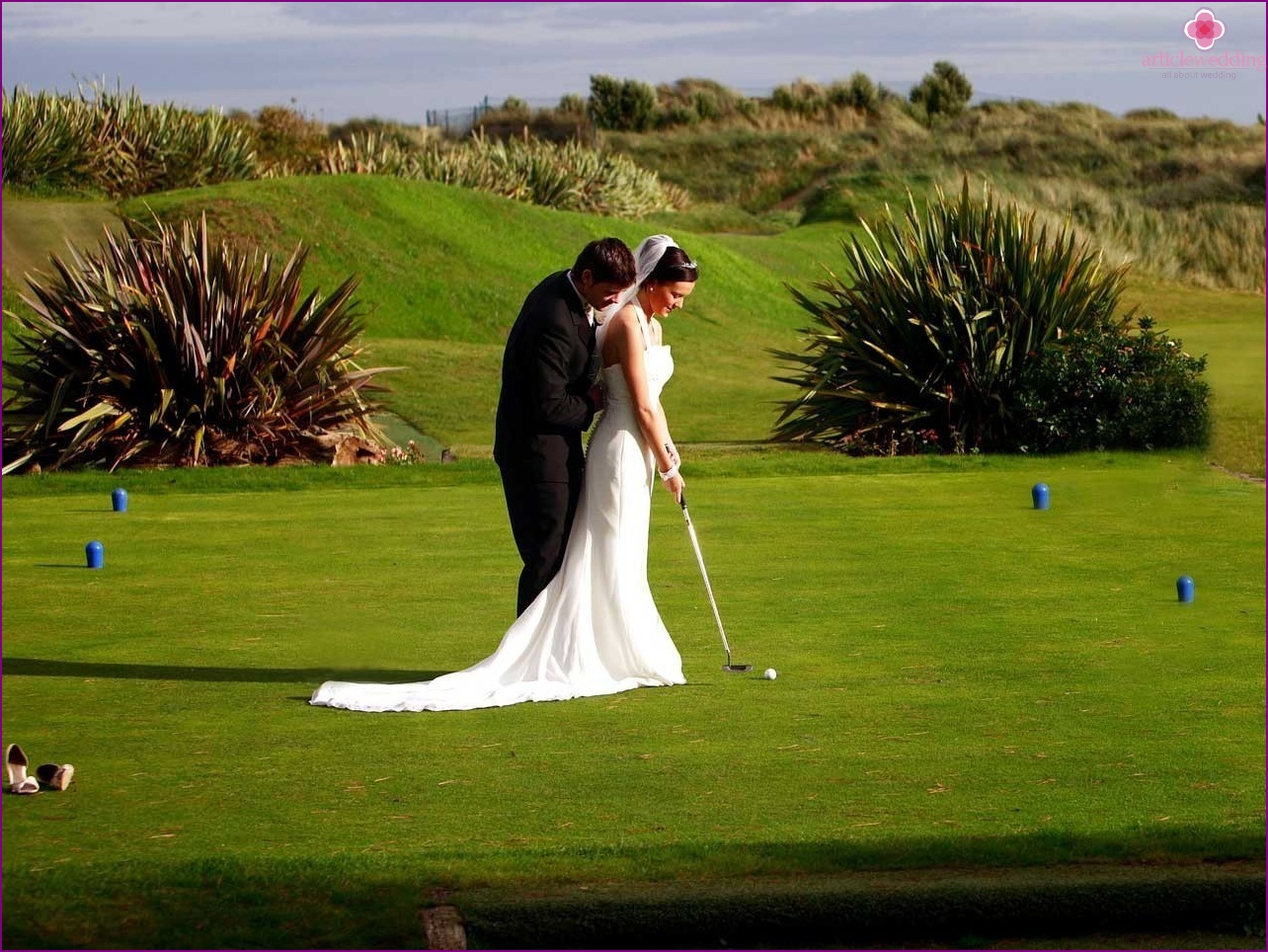 Public transport: on the road to happiness
Maybe you want to have a wedding photo shoot in a trolley bus? Or maybe in a separately rented for you two tram? Make the photoset in the subway even more original. Any public transport is available for photography. And most importantly, it's cheap and creative.!
Urban places: love in the metropolis
Beautiful wedding photos can be made in various parts of your hometown:
Ancient buildings and quiet streets
Pictures in the historic city center, on abandoned streets, against the backdrop of urban architecture and ancient buildings - a classic version of a wedding photo shoot.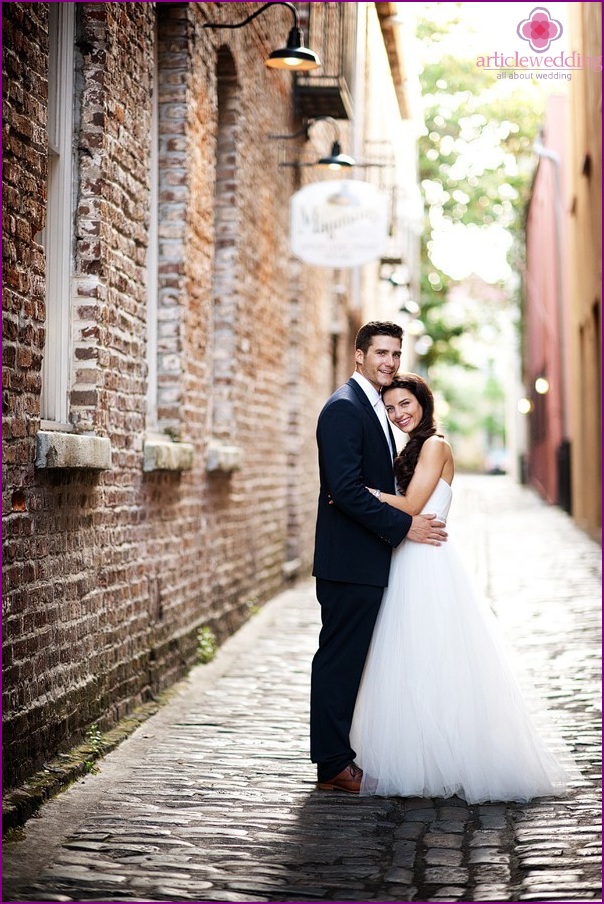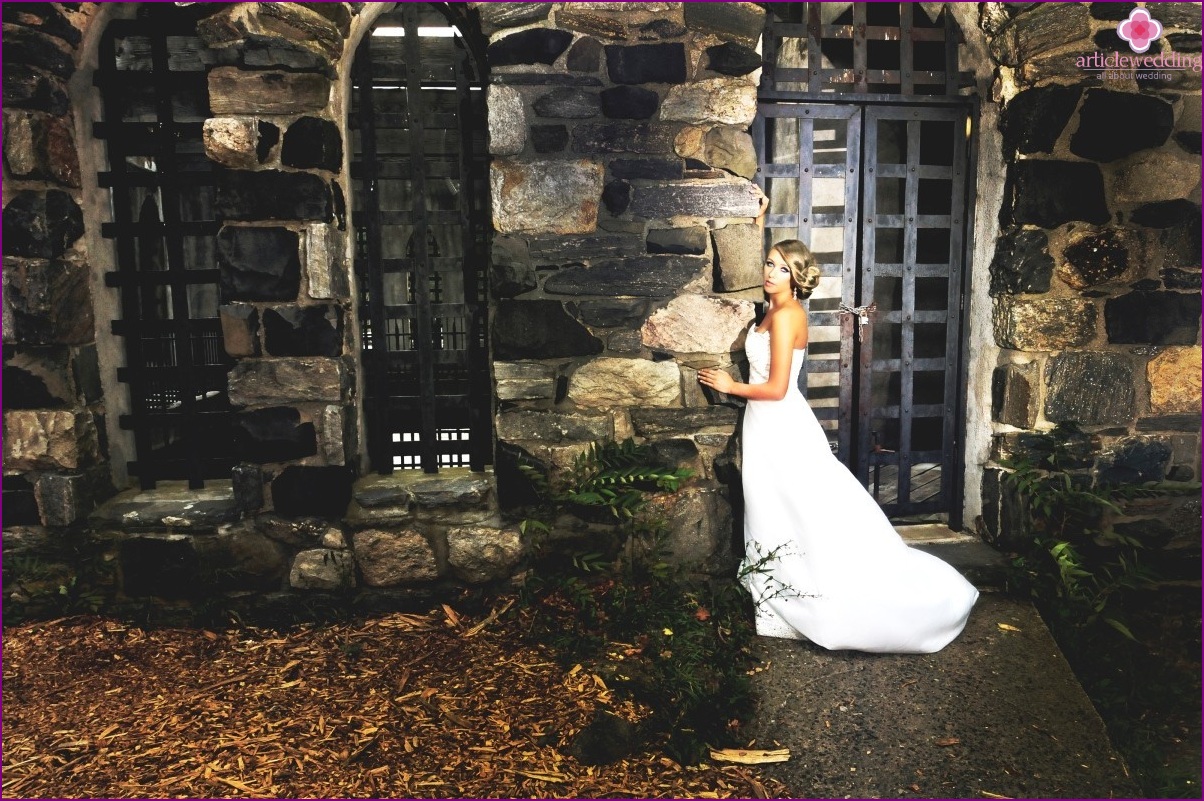 Public gardens and amusement parks
Another great place for a wedding photo shoot in the city, according to the site www.articlewedding.com, is a city park or an amusement park. There you will find green lawns with beautiful plantings, and platforms with fountains and sculptures, and romantic corners hidden from prying eyes.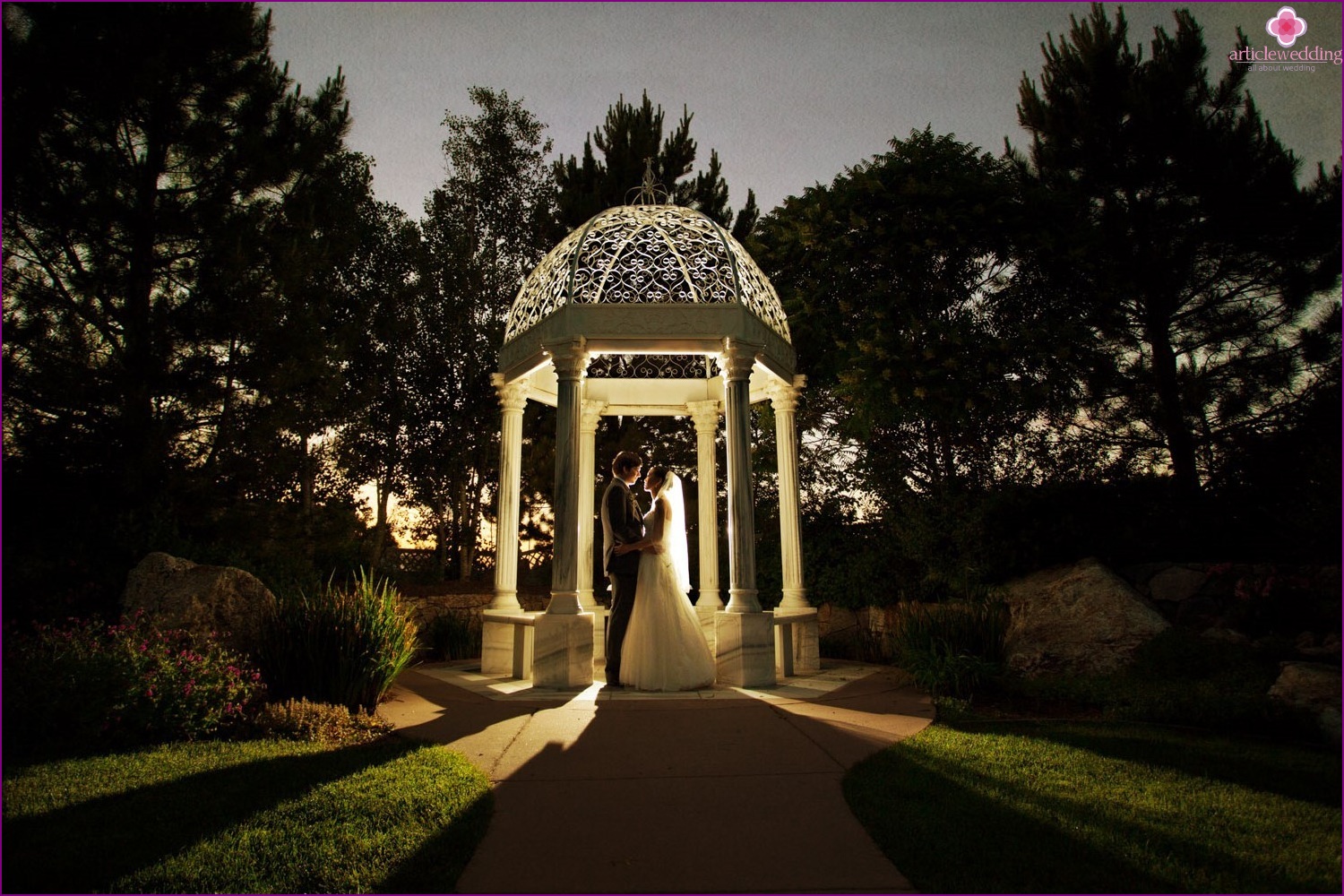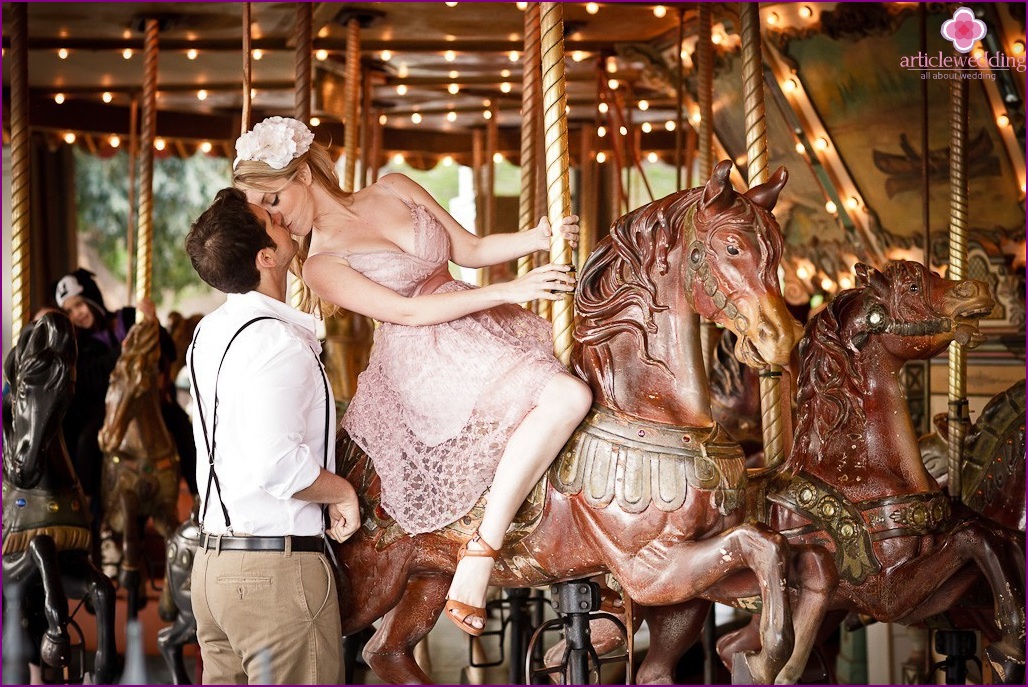 Cafes, restaurants, shopping centers
Classic places for a wedding photo shoot are cafes and restaurants. You can also include shopping centers on this list. Unique photos will turn out if you put the bride in a trolley and ride her around the trading floor. You have fun like children!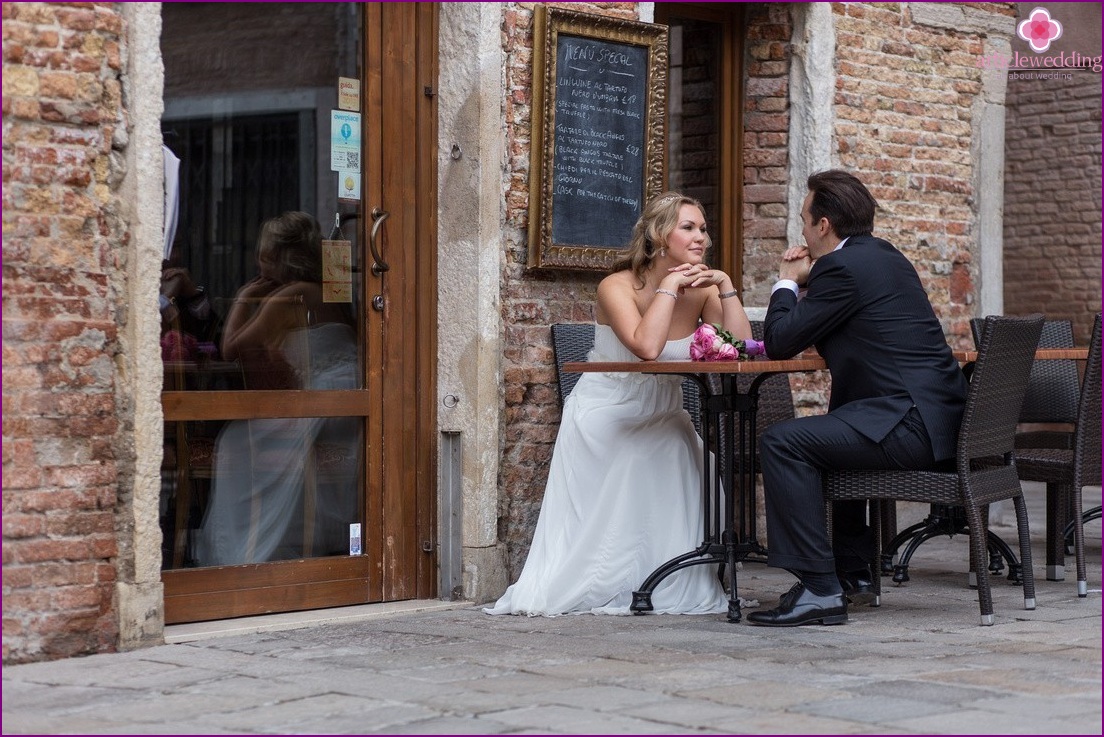 Bridges
A great place for a wedding photo shoot is a beautiful bridge. Amazing panoramas open from huge bridges, against which pictures of impressive beauty are obtained.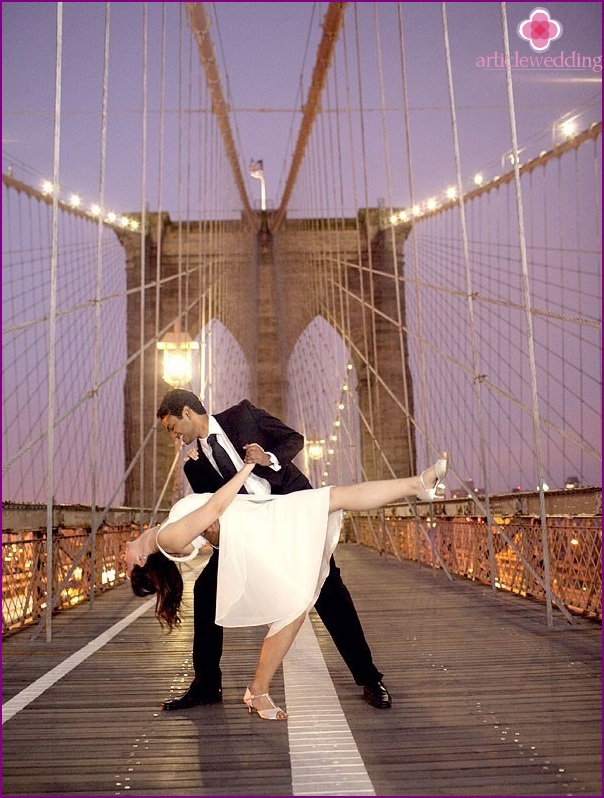 Cinemas and theaters
Your wedding photos will be saturated with romance and youth if you organize a photo shoot in the cinema hall. You do not have to invent something supernatural. In the cinema, everything should be simple, cute and with enthusiasm.
More refined and restrained photographs will be obtained within the walls of the theater. Elite interior will contribute to the creation of divine pictures..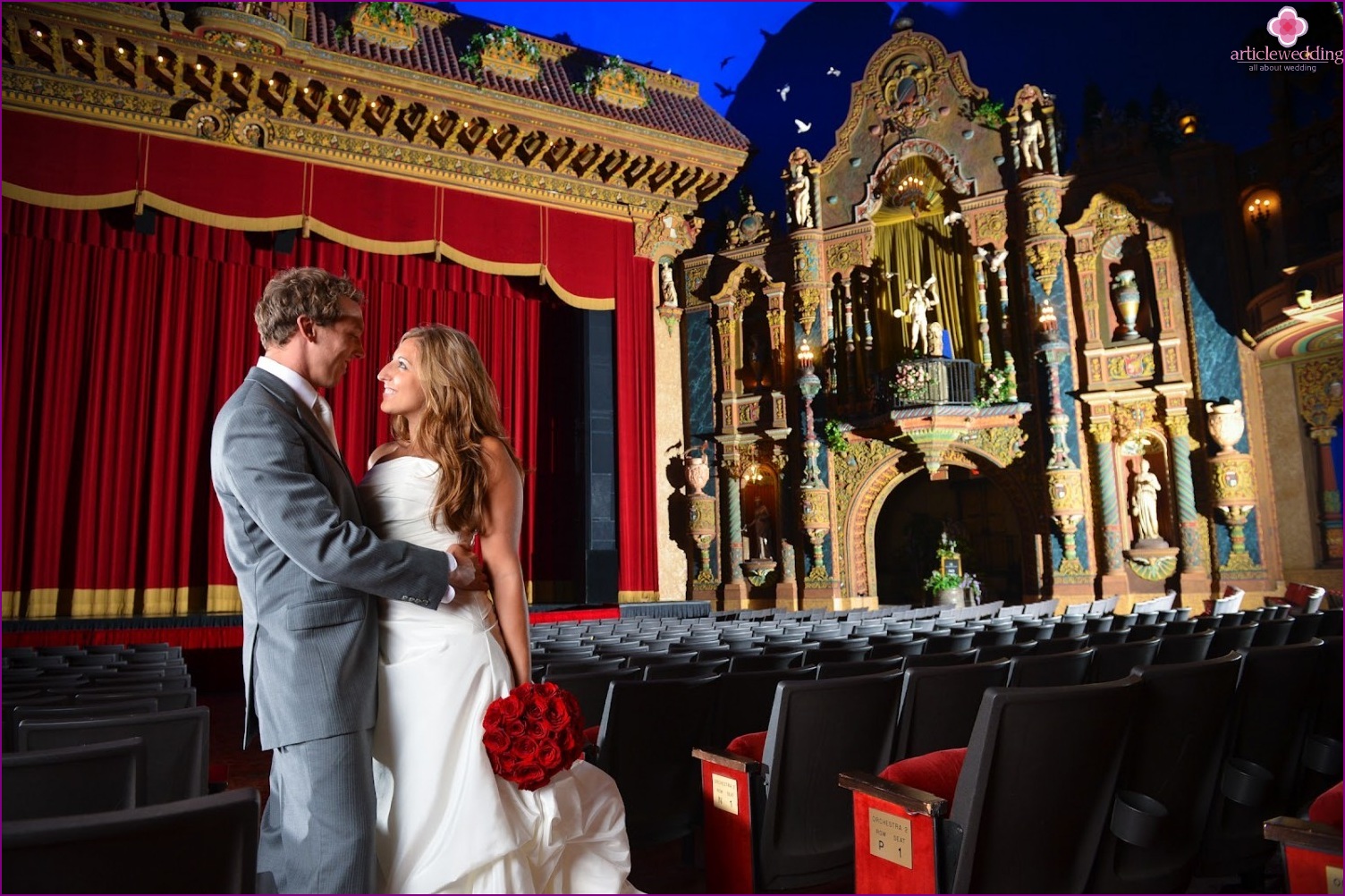 Whatever place you choose for a wedding photo shoot, the main thing is a great mood and sincere emotions!