Contents
---
---
A wedding is a day that gives lovers a feeling of flying, gives unforgettable emotions and amazing memories. One of the most important and amazing stages of a wedding is wedding photography. A recent innovation will help to add creativity and a touch to photos - accessories for a photo shoot.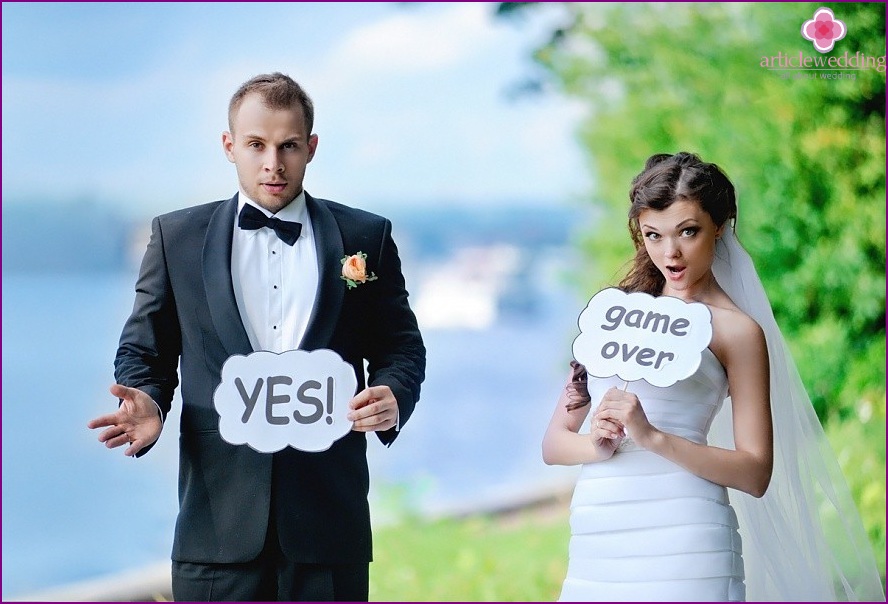 Such a creative approach to the photo shoot will allow you and your guests to express themselves and enjoy the photo shoot, says the wedding portal www.articlewedding.com.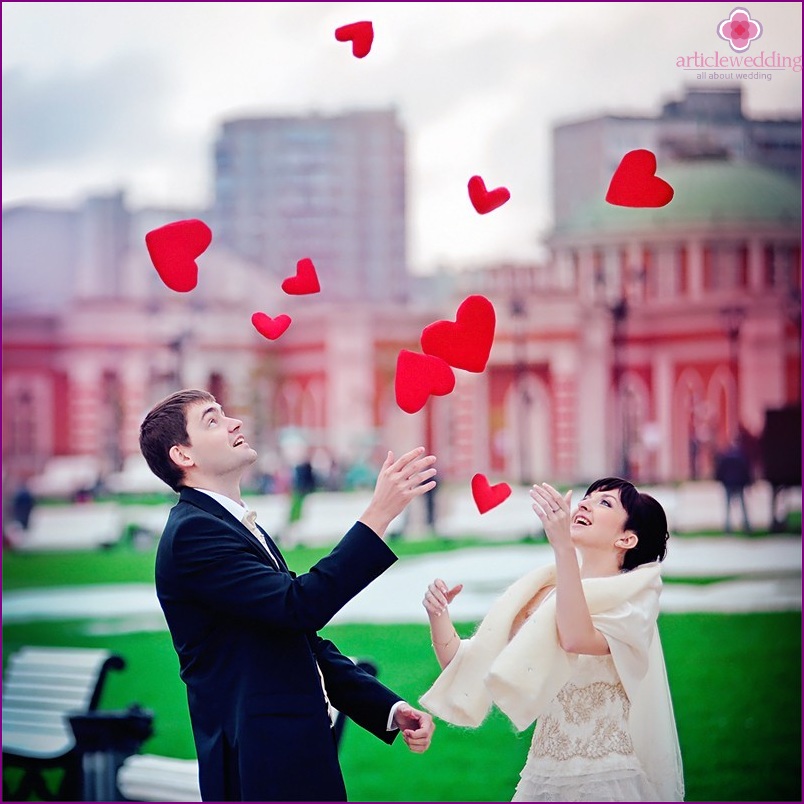 What accessories can turn an ordinary wedding photo shoot into an unforgettable and fun event? As attributes for photography can be completely different things and objects. It all depends on how you can beat them in the frame. We offer you a list of the most common details for a photo shoot: from romance to creative.
Classic props
Umbrellas
Bright umbrellas will create a cheerful mood even on a rainy and gloomy day. To create a romantic atmosphere, gentle openwork umbrellas will help you. In addition, such a universal thing as an umbrella can come in handy in case of rain or heat..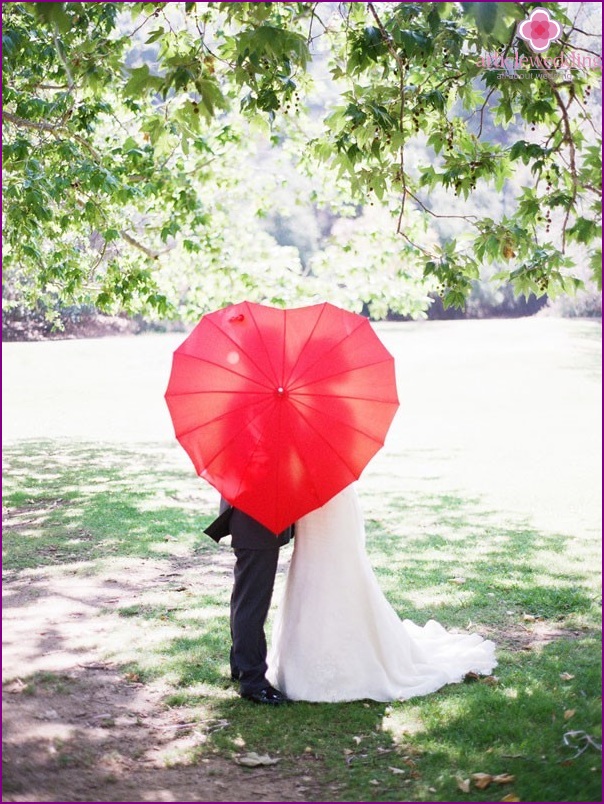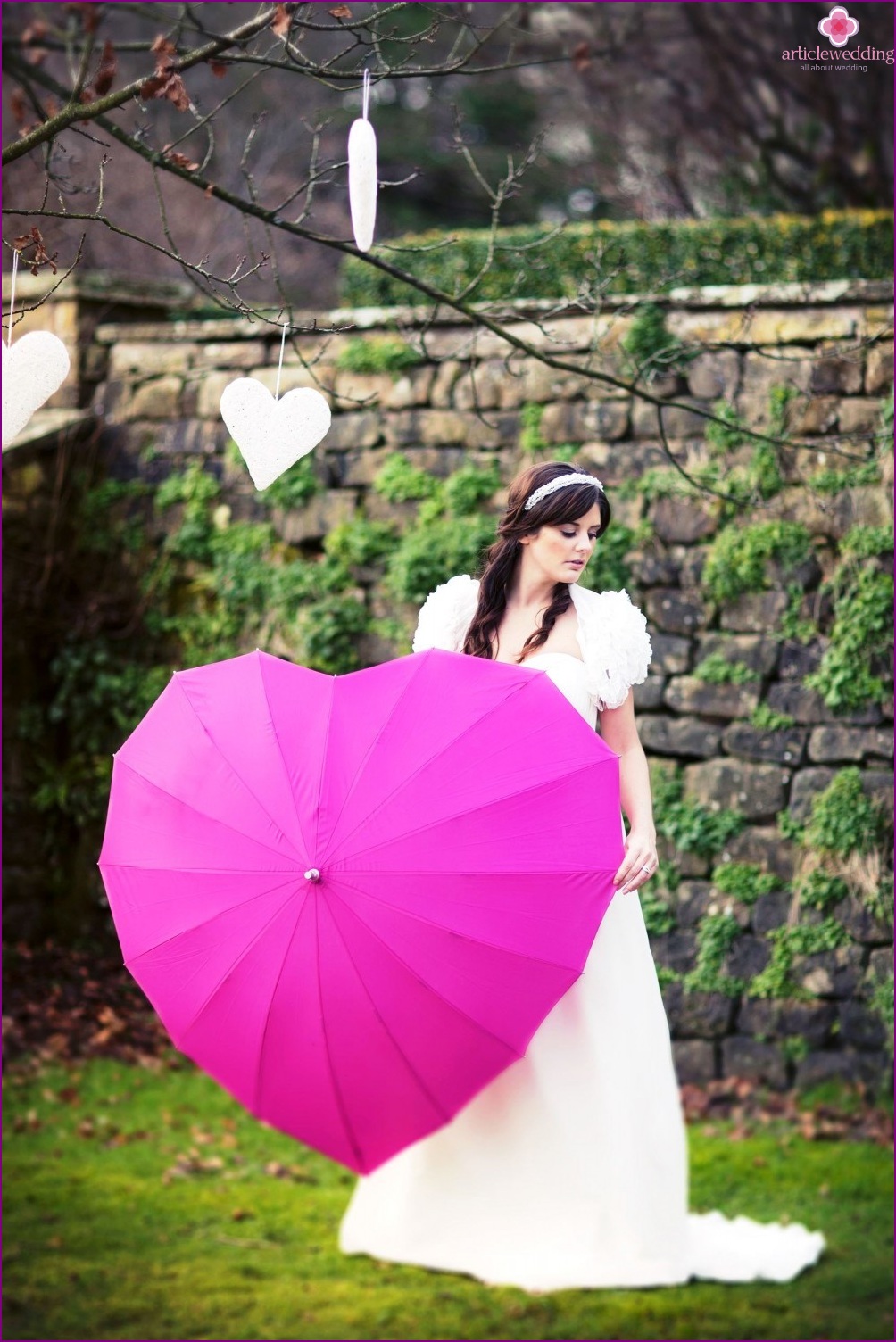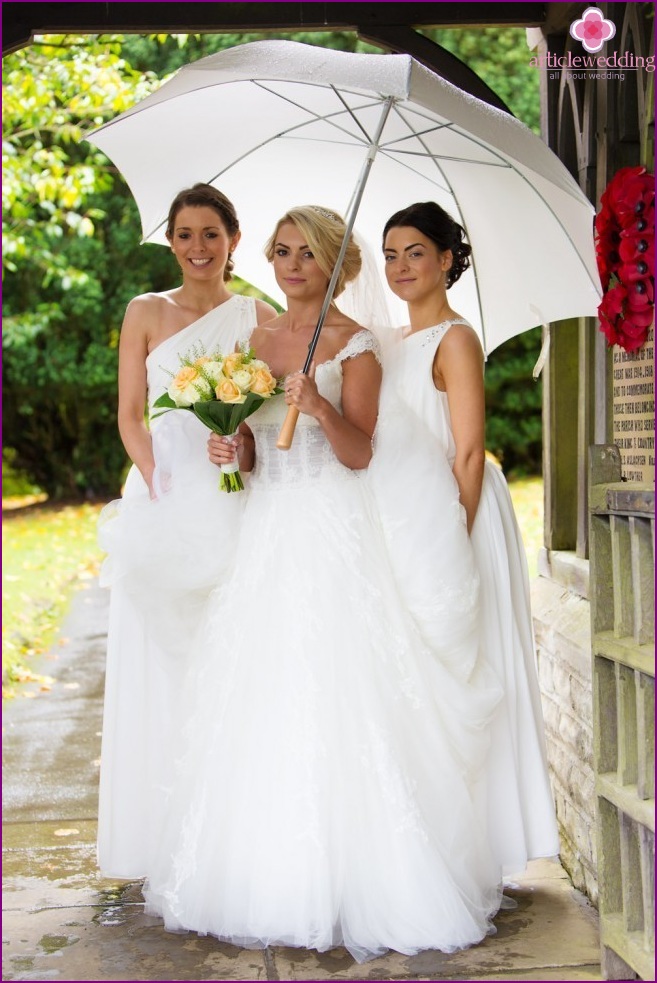 Turntables
Funny turntables on sticks are another bright accessory that can cheer up others. Your wedding photos will be full of mischief and innocence.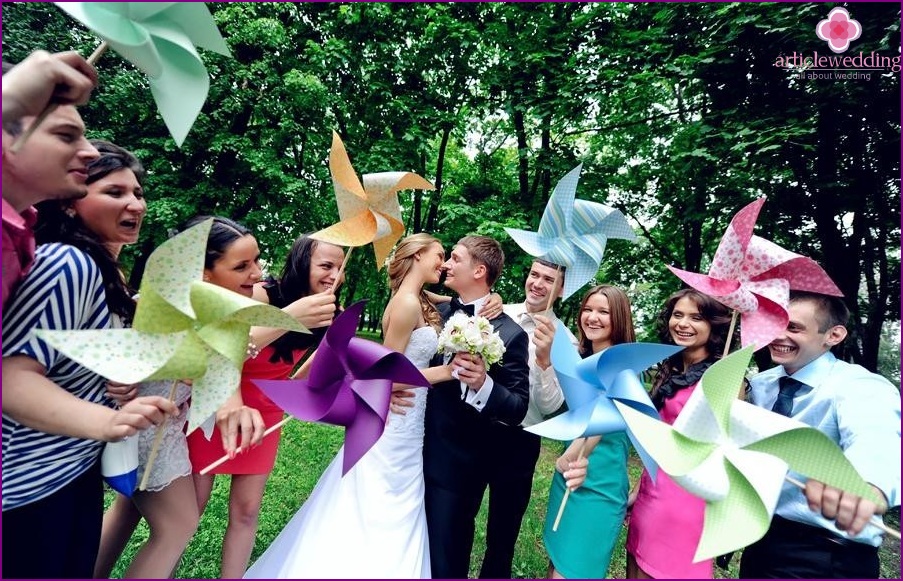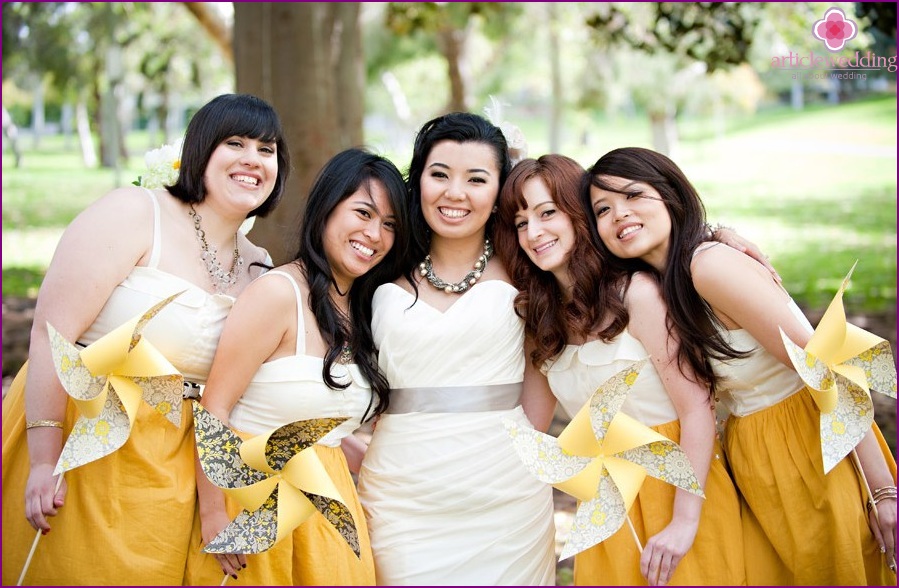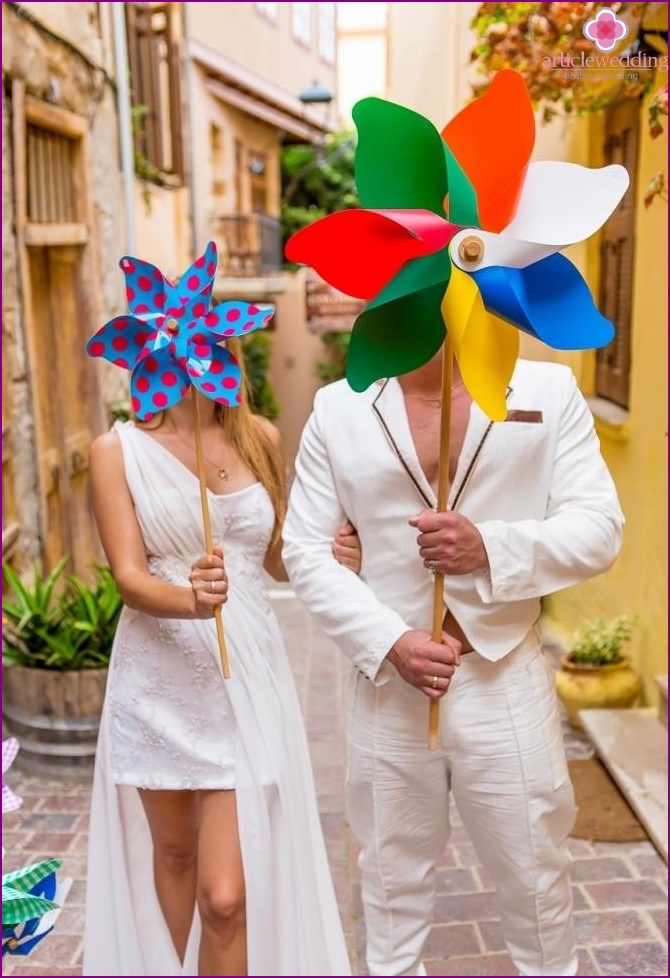 Balloons
Balloons have long been used at weddings as decorative elements. Looking at ordinary things from a new perspective, you can create amazing shots. Wedding photos with balloons turn out beautiful and spectacular!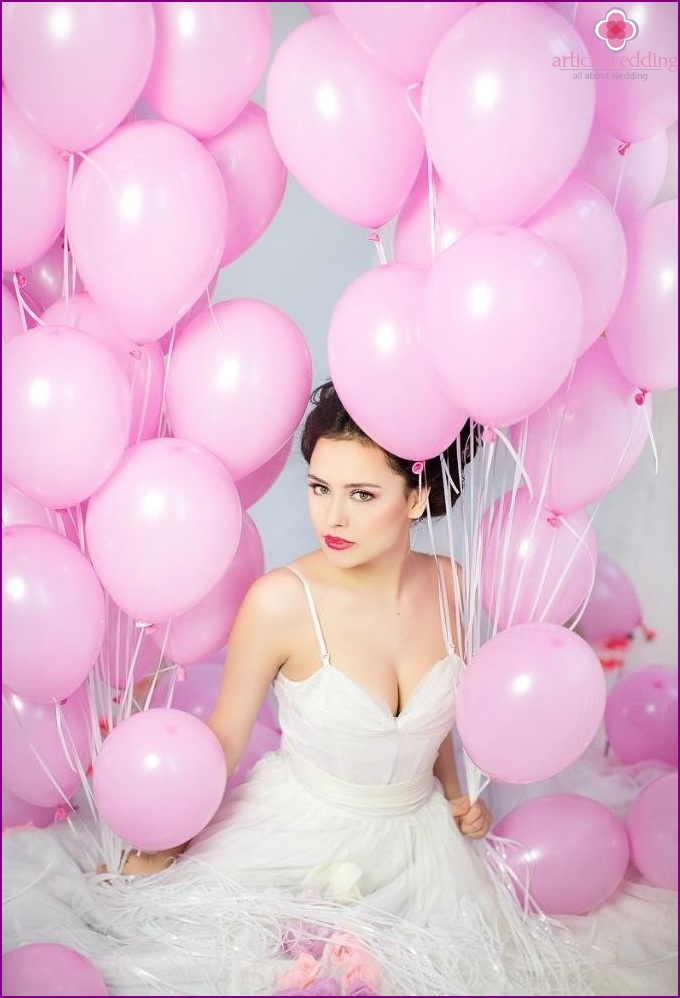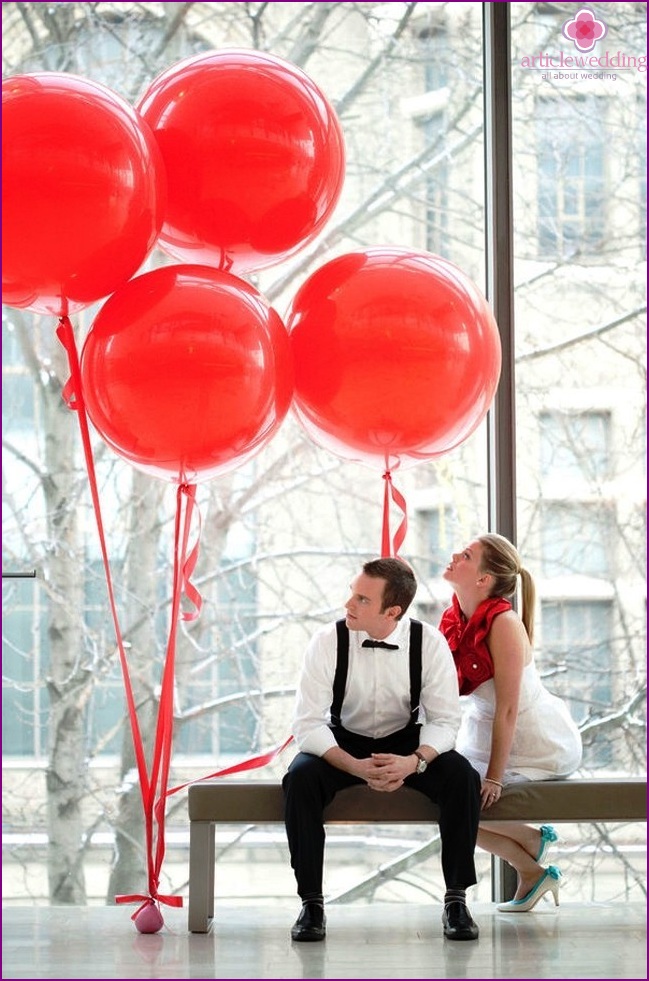 Swing
Do not know where to organize a wedding photo shoot so that the pictures turn out beautiful and memorable? Use the swing as your primary «the background» for a photo shoot. This romantic attribute can be additionally decorated with flowers, ribbons, garlands. If you couldn't find a decorative swing, a simple village swing would do..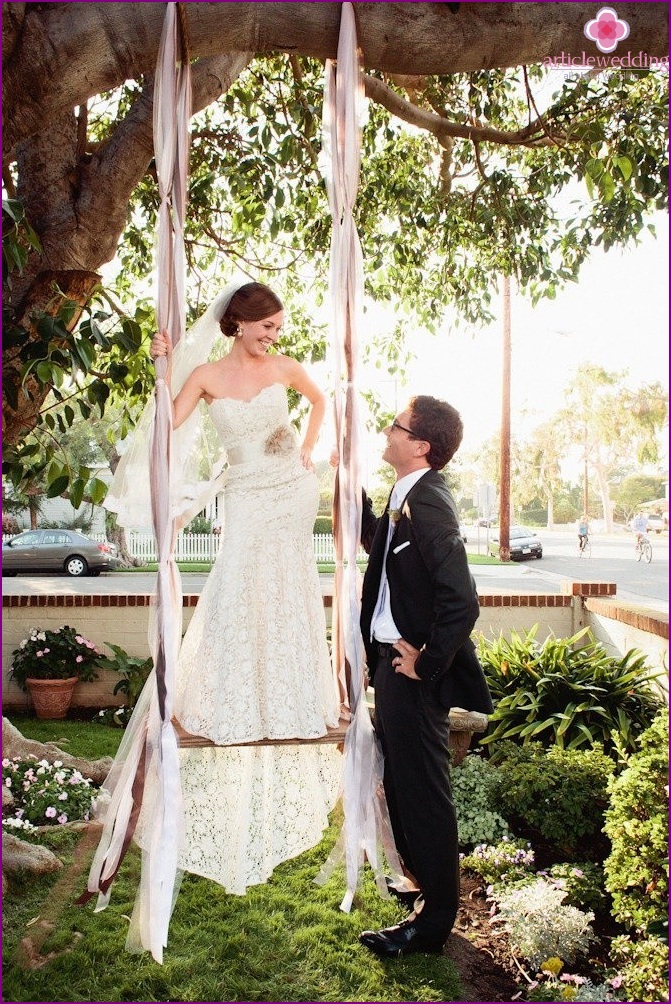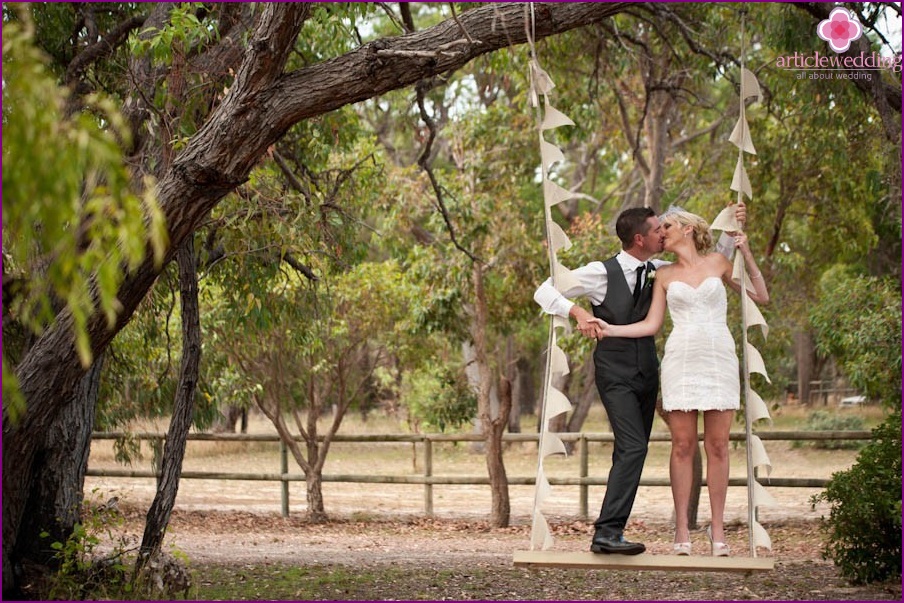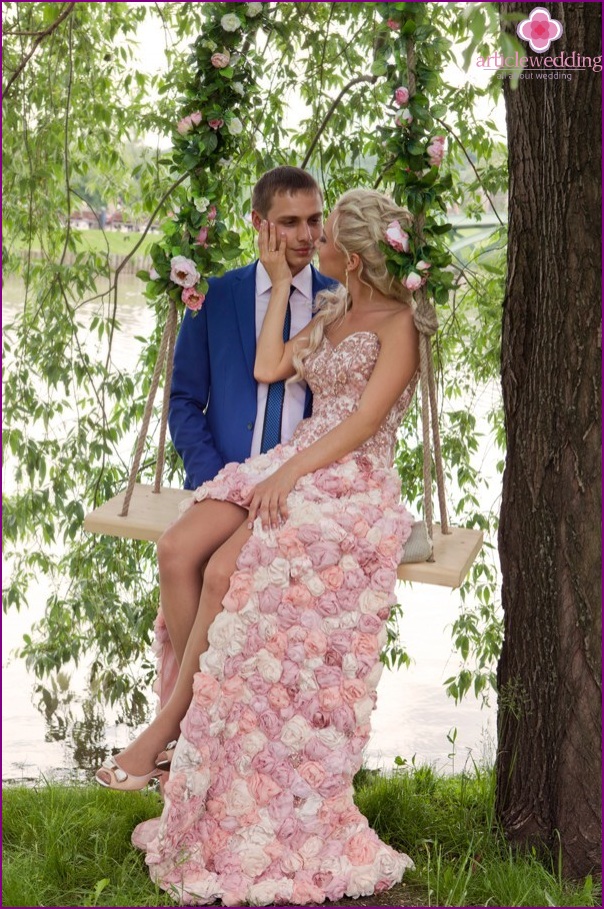 Photobutaforia
Funny and mischievous photographs will be obtained with accessories such as a mustache, glasses, butterflies, sponges, crowns on a stick and others. Even the most serious guests will have fun and fooling around during the photo shoot. Live, real emotions - this is exactly what your wedding photos need.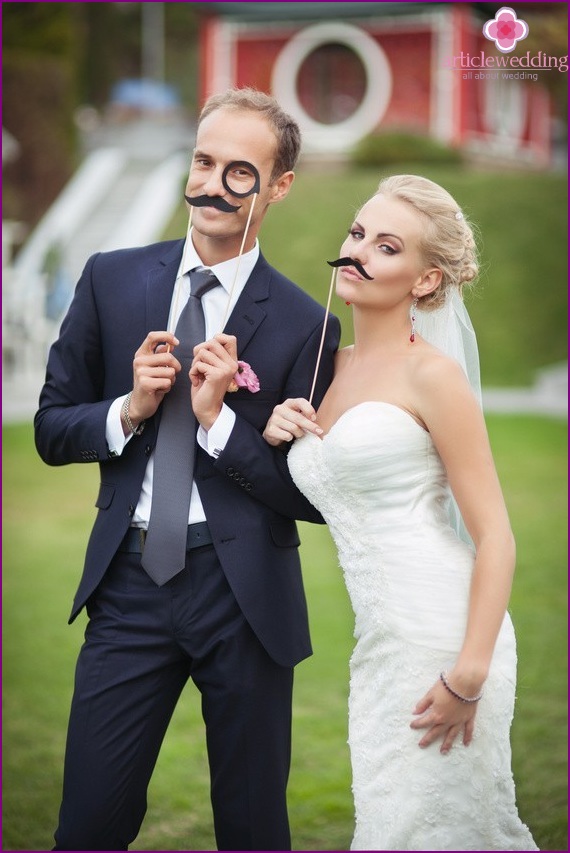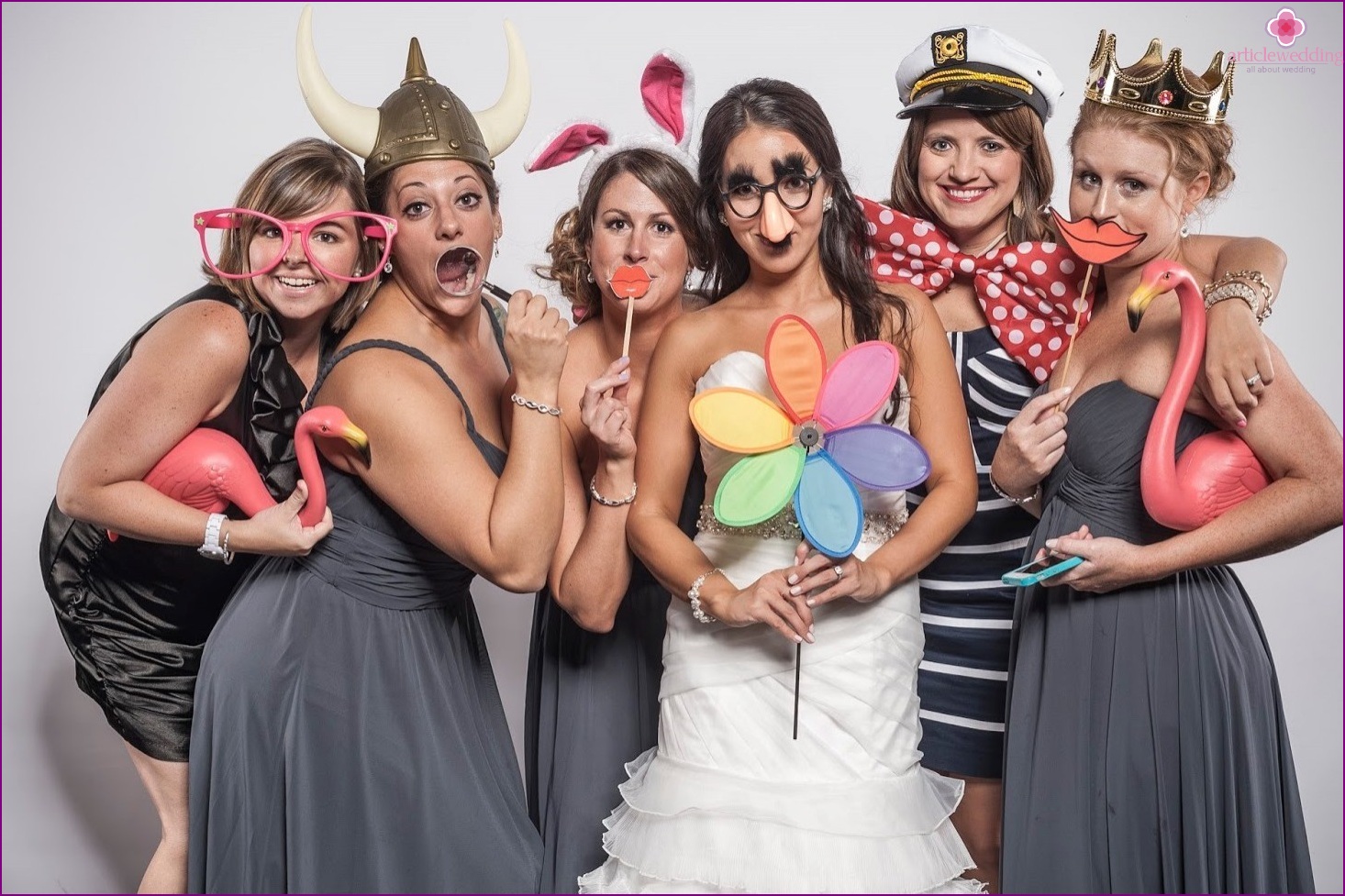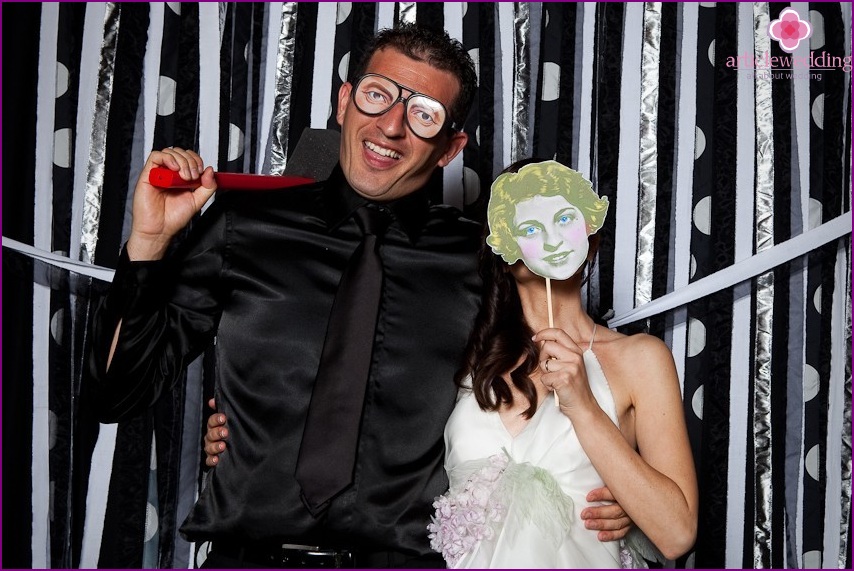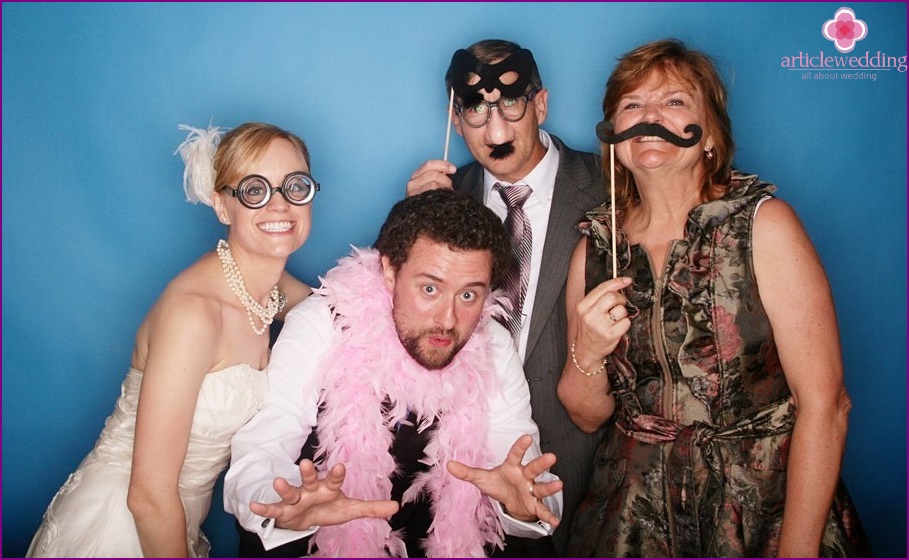 Creative ideas for props
3D letters and words
More recently, large volume letters and words have been used to decorate weddings. Most often, letters reflect the initials of the young or the date of the wedding. Such an original and stylish accessory is a godsend for wedding photography. The letters can be made of cardboard, plastic, wood, fabric, etc. You can find more unique options - backlit letters. Such an attribute will make wedding photography in the evening truly divine..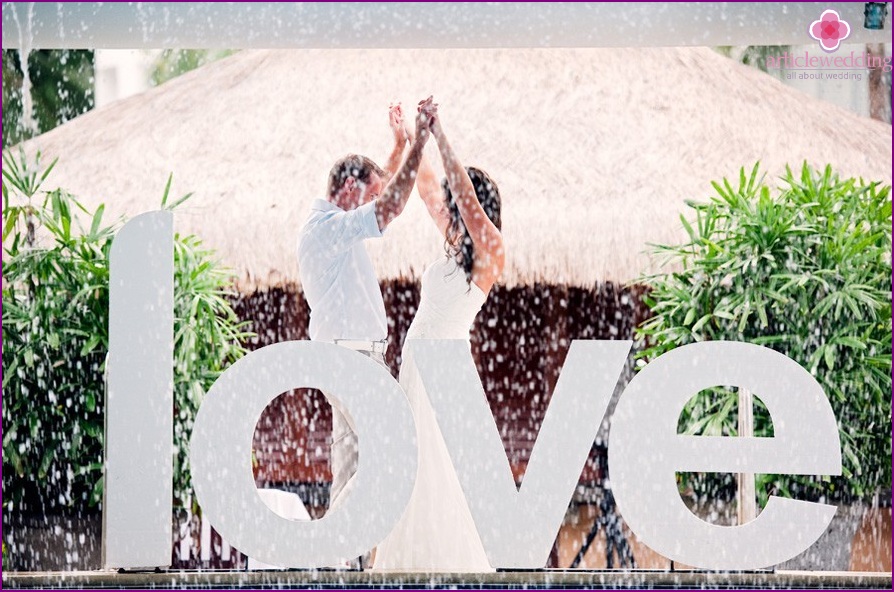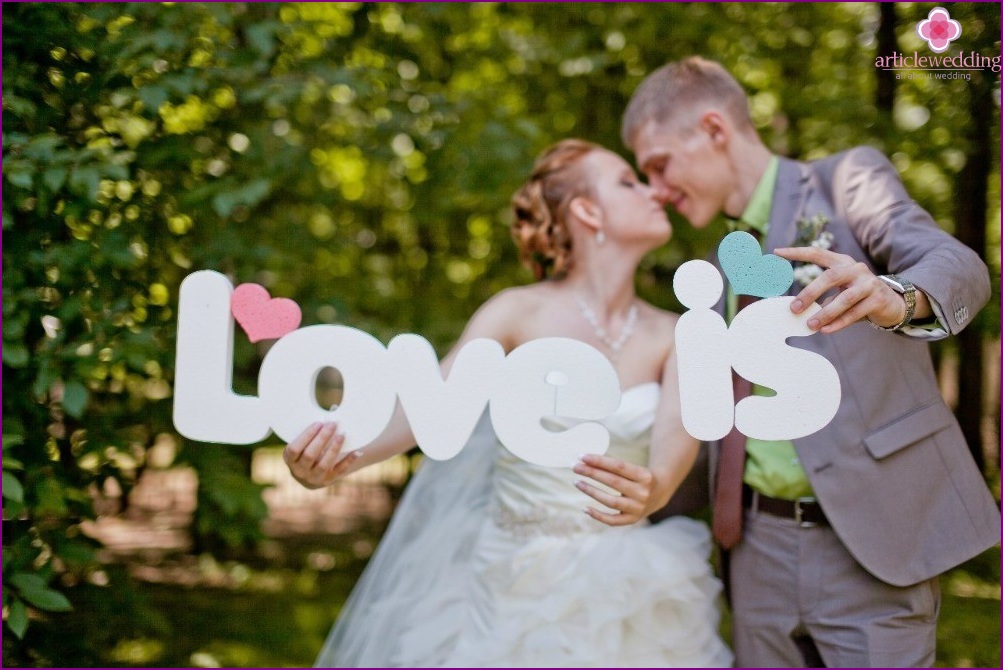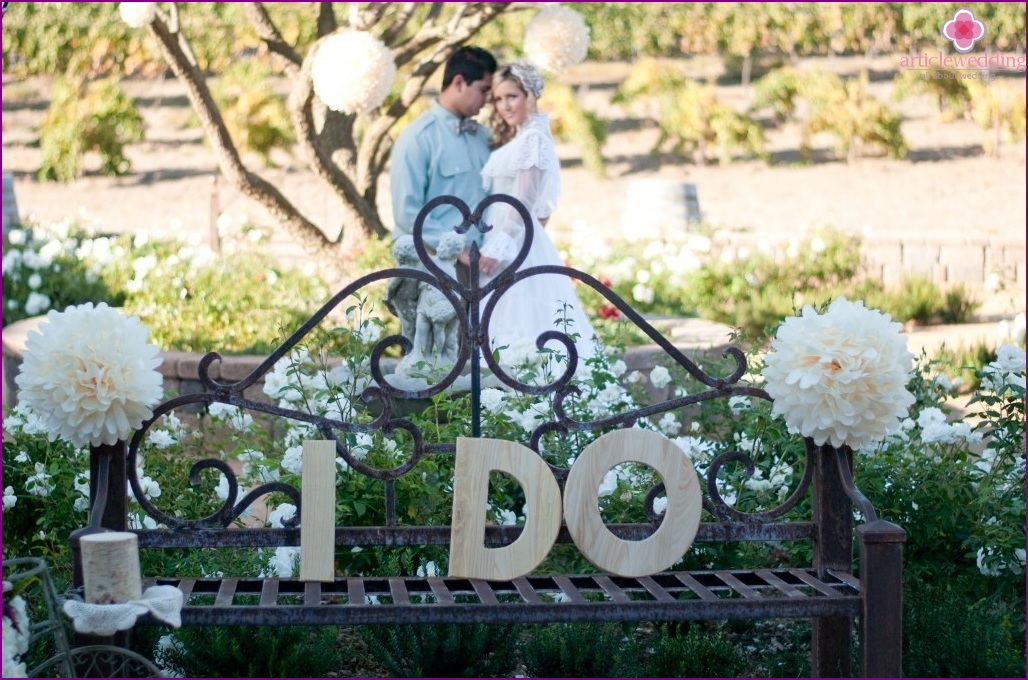 Voluminous flowers
Another innovation in the wedding industry is volumetric flowers. An original accessory that will create a magical atmosphere at a wedding celebration. A fragile bride with a huge flower in her hands will look unusual and stylish. Using several of these giant colors, you can create an alien reality or beat some tale, for example, «Alice in Wonderland».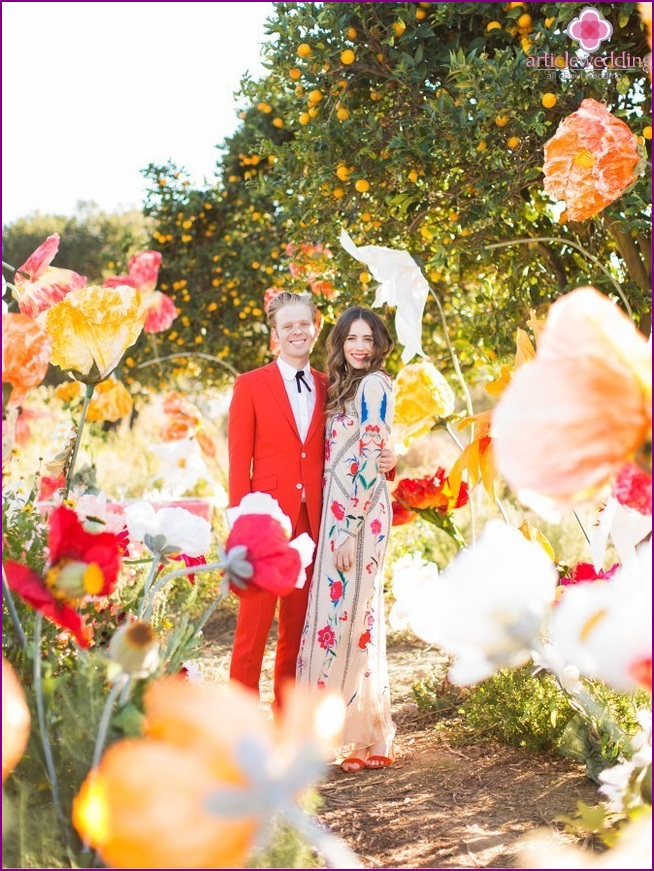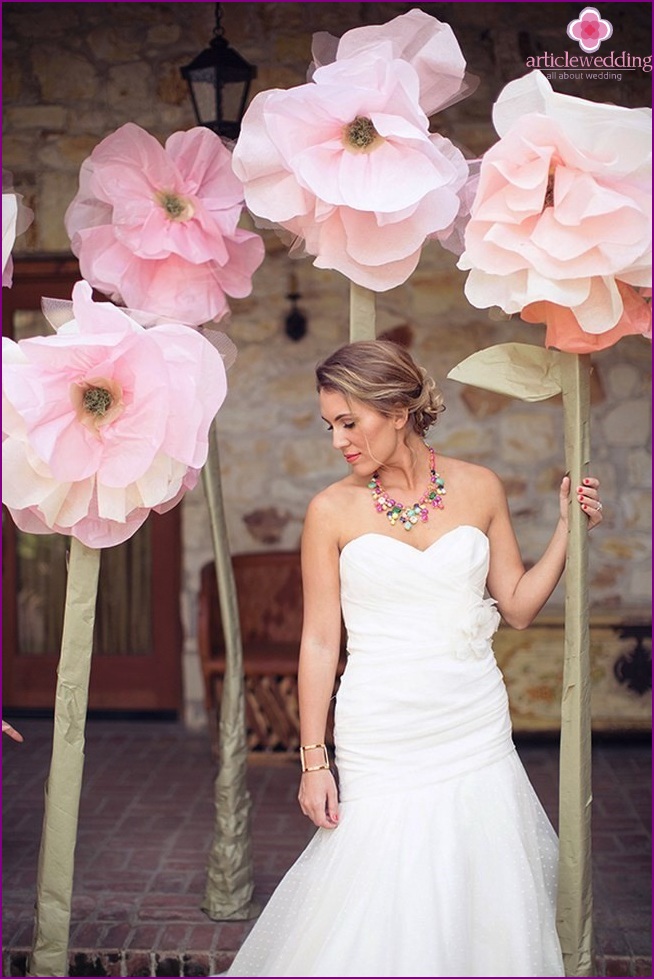 Frames for photos and pictures
Now it has become fashionable to take photos in different sizes, so to speak, the effect of a 3D picture. The pictures will be stylish and funny..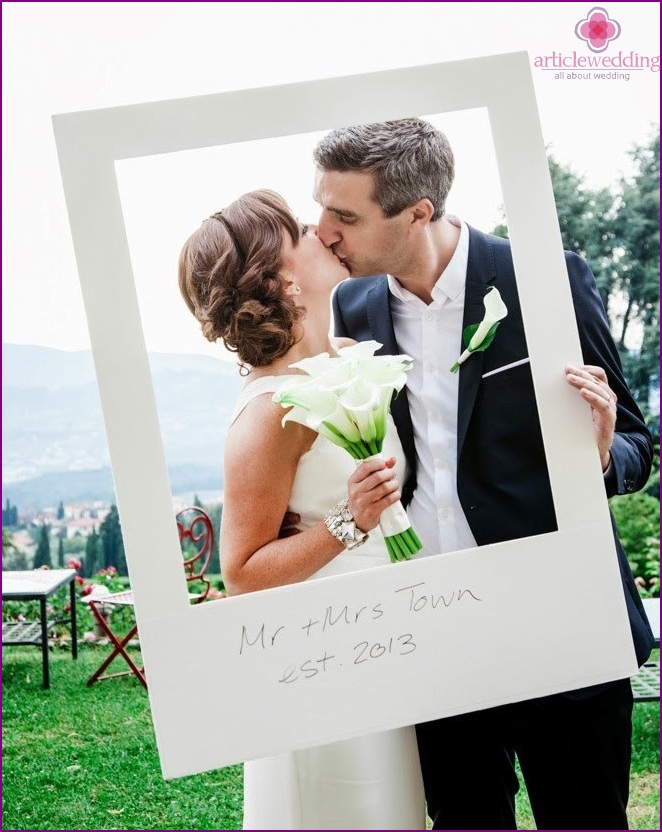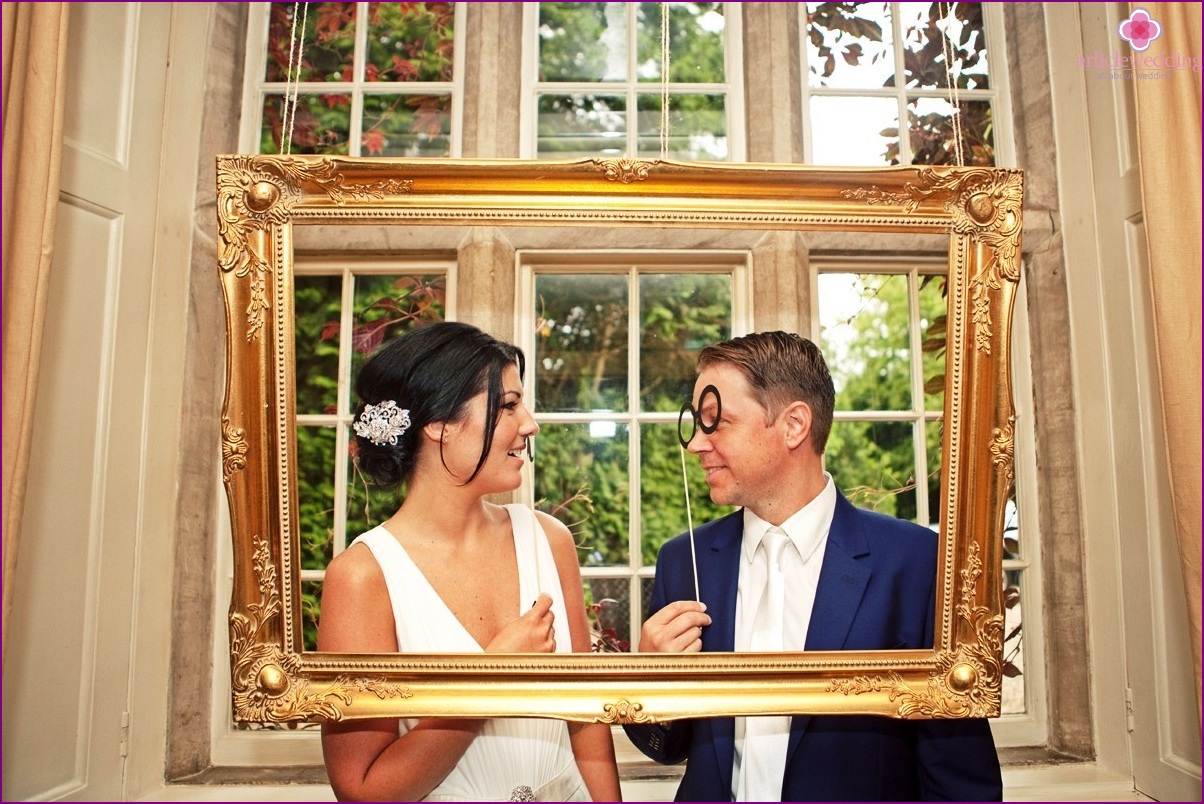 Colored crayons
Yes, even colored crayons can be used for a wedding photo shoot. Remember how you painted as a child: make a couple of funny pictures with crayons, write a declaration of love, or indicate your initials and wedding date. Unusual crayon pictures are perfect for a creative and fun photo shoot..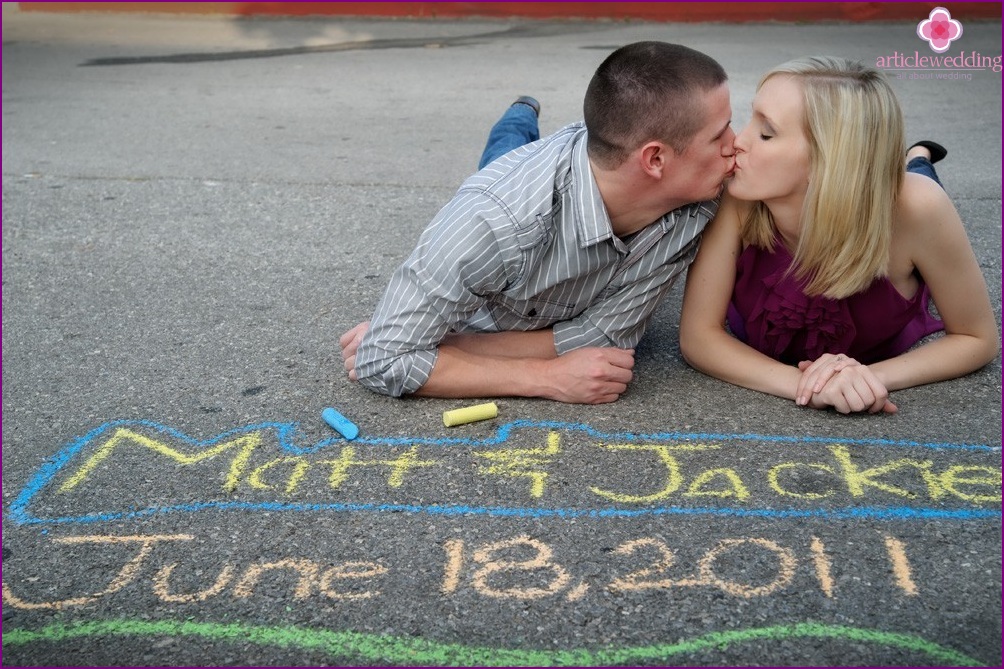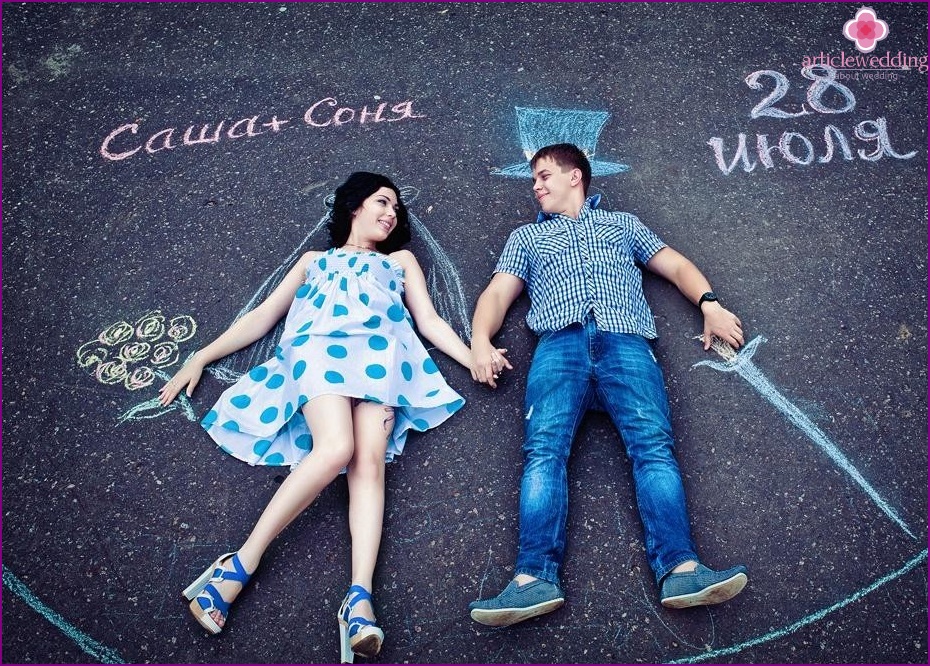 Graphite (slate) board
You can also draw and write on graphite boards. Let everyone write something for themselves, then holding these boards in their hands, take a picture together with a friendly company. The portal www.articlewedding.com assures you that such a photo shoot will give a lot of positive emotions!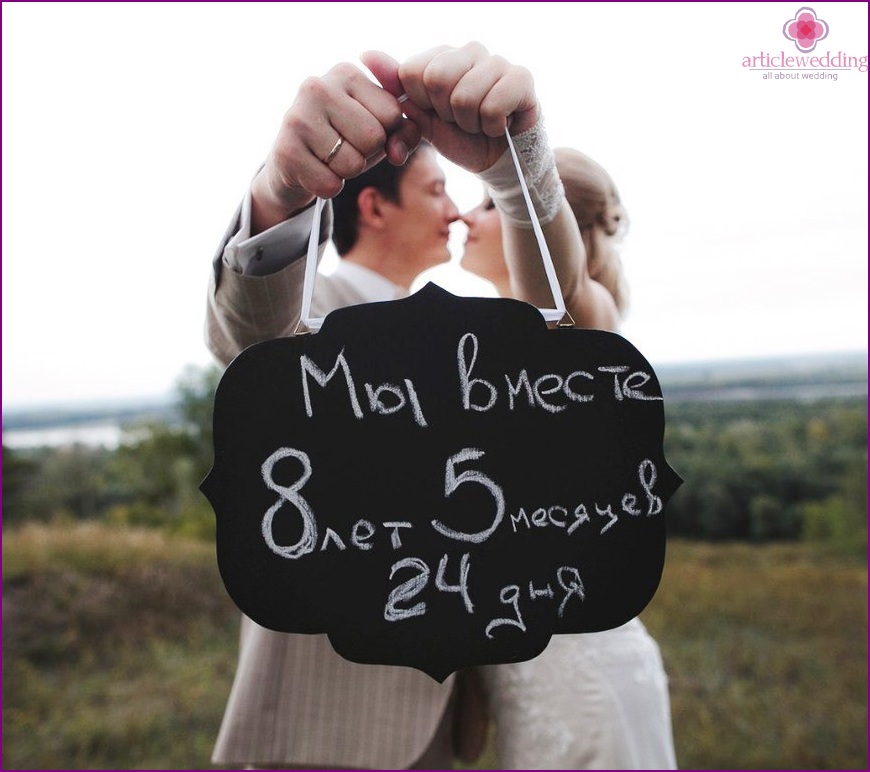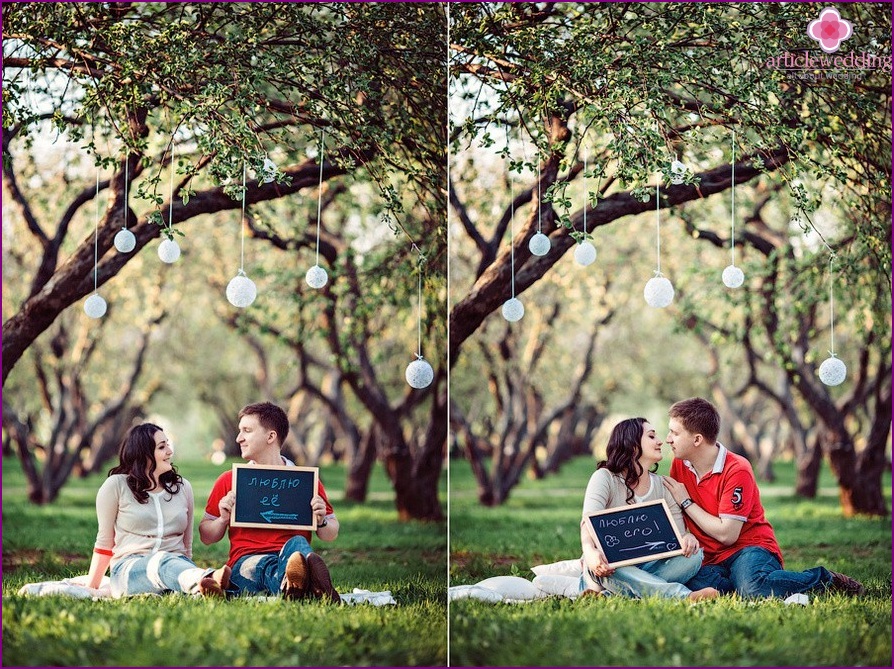 Speech clouds
The props for a photo shoot in the form of speech clouds will help you become participants in a funny comic book. Use speech clouds in the same way as slate boards. And you will get funny and cute pictures!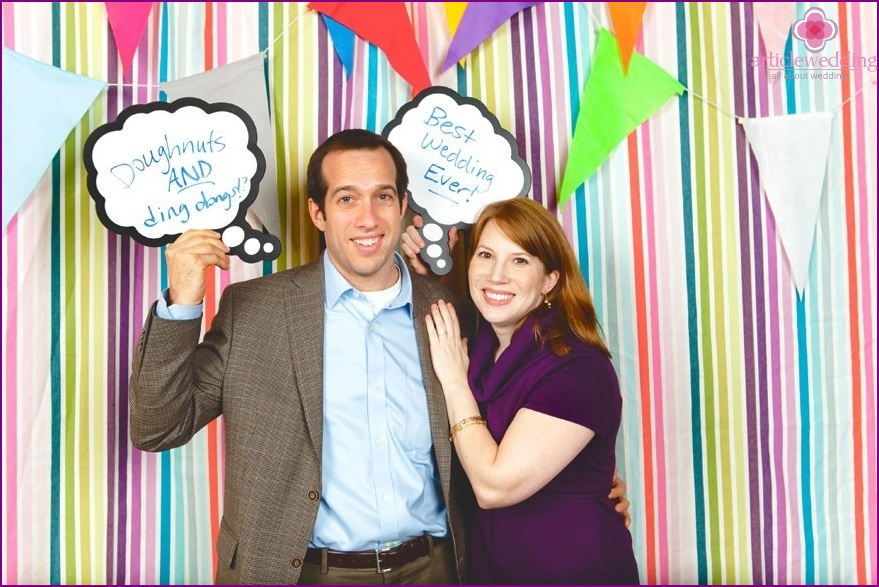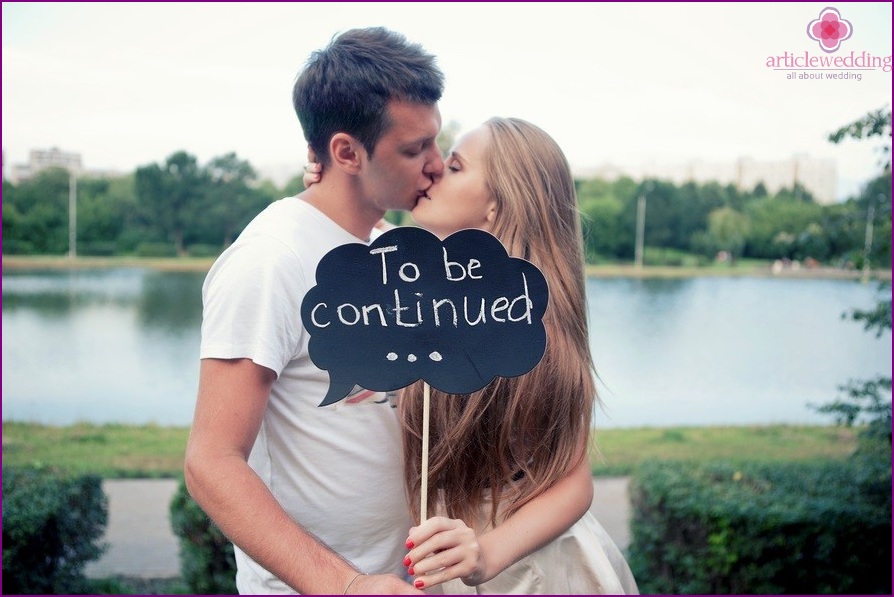 Themed Accessories
Masks
Is your wedding associated with a theater or carnival? Then for a wedding photo shoot you will need masks, costumes and appropriate jewelry.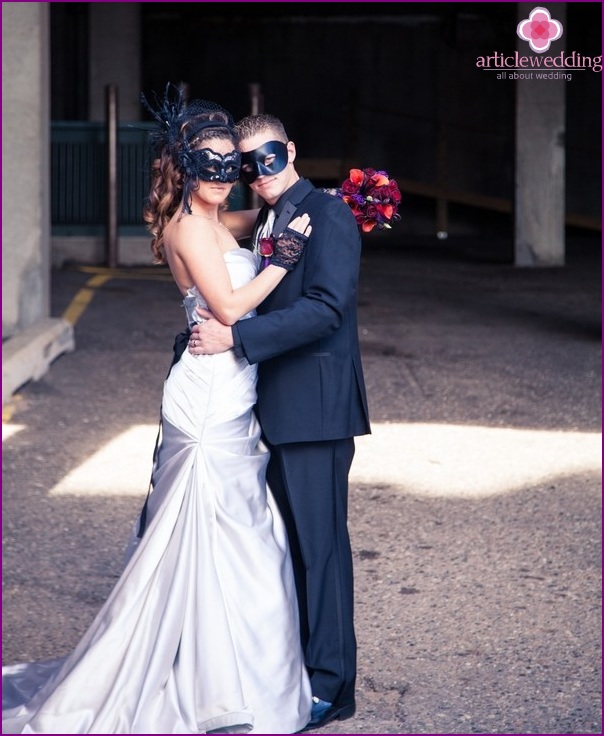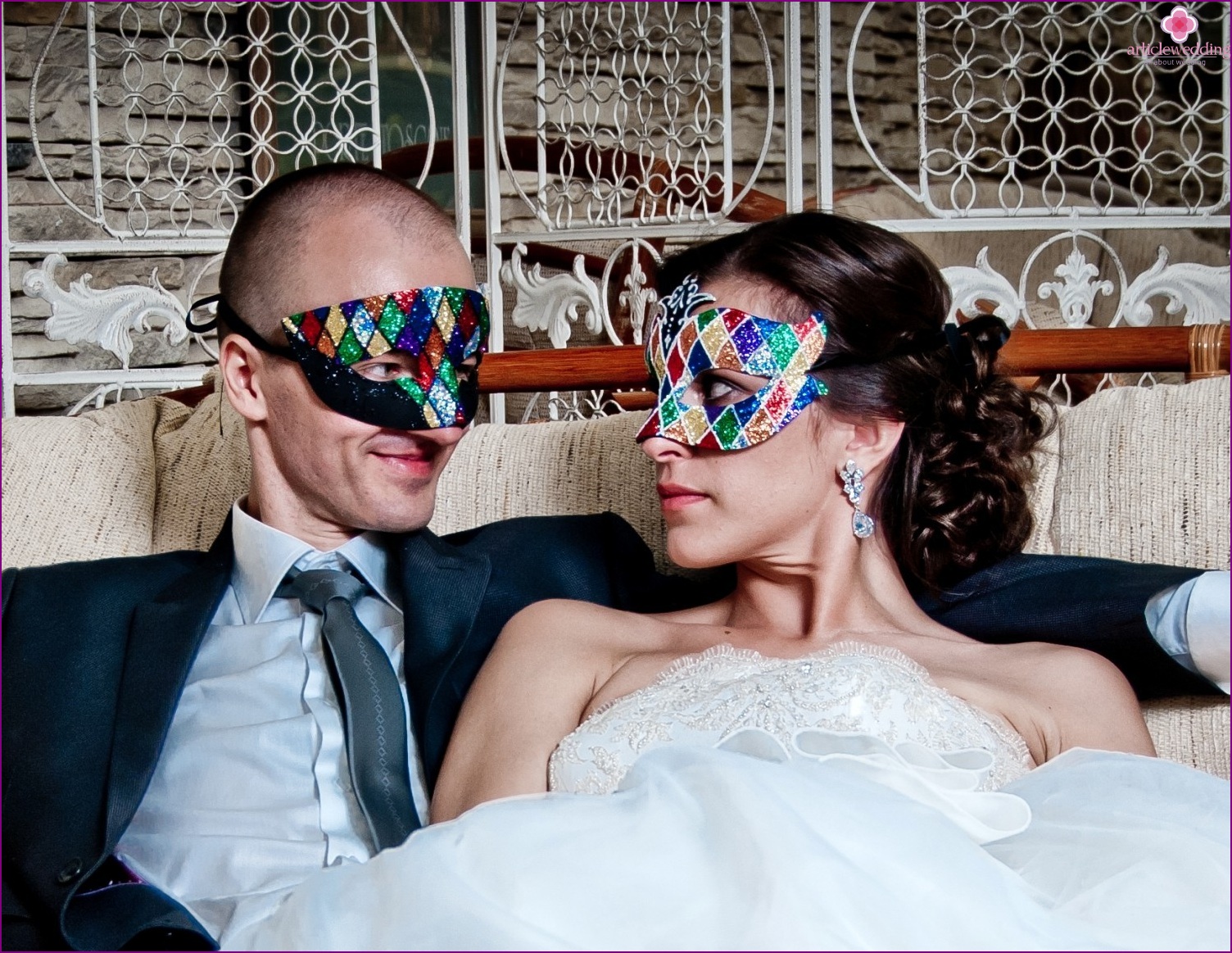 Musical instruments
A wedding with a musical bias is a great opportunity to use guitars, violins, and drums for a photo shoot. Photos with a grand piano on desert fields and in old halls look very impressive.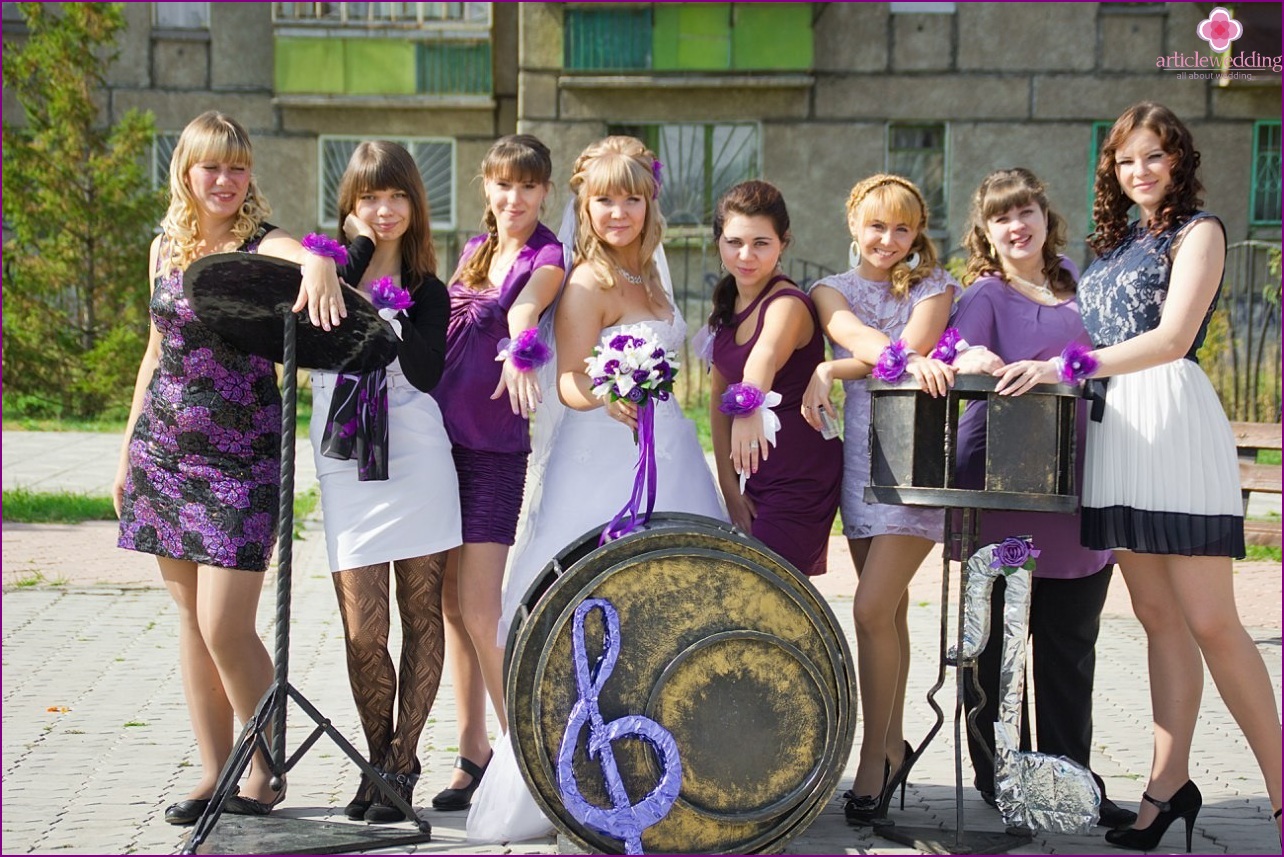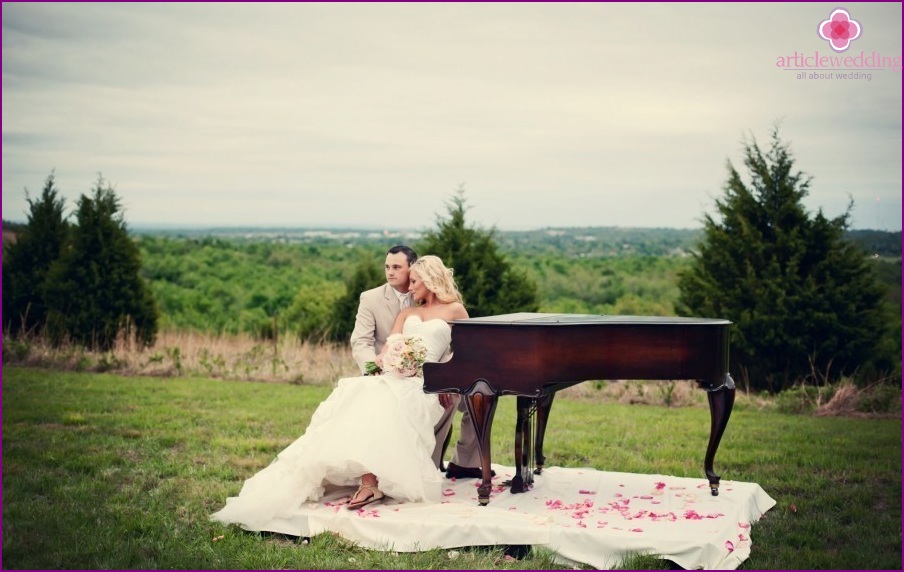 The details for the photo shoot will make your photos beautiful and vibrant, romantic and tender, or maybe humorous and funny. Enjoy the process and enjoy the result.!