Contents
---
---
A wedding is a unique event in the life of every couple in love. And so I want to remember this amazing event for a long time and bring a lot of positive emotions. Modern agencies offer the newlyweds many ideas for organizing a unique celebration: from a luxurious celebration for 100 people to a romantic wedding for two. We will talk about the last option in the article! After all, how sweet and touching the wedding will be, organized for two loving people who want to bond themselves forever.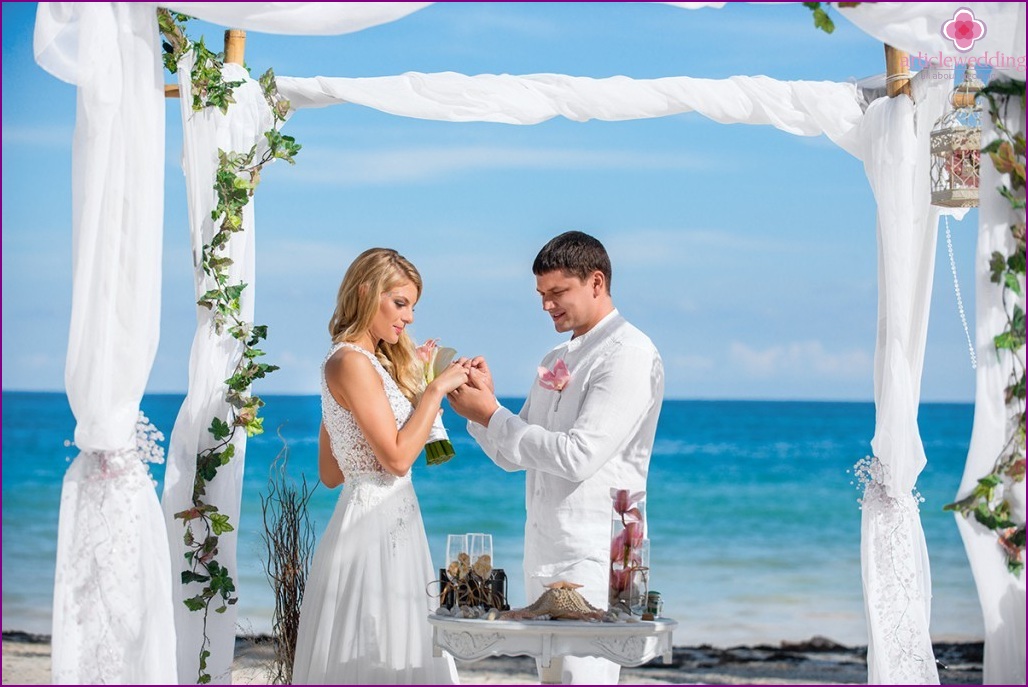 Where to have a wedding for two?
As in the case of an ordinary wedding, a celebration for two can be organized both in their native country and on the exotic coasts of distant countries. It all depends on your preferences and wedding budget, the portal www.articlewedding.com believes. Naturally, a wedding on the islands will become a bright and unique event, but its organization will require more money from you than a quiet holiday in your native country. Weigh the pros and cons, calculate the budget and determine the venue, because it depends on whether you trust the organization of the celebration to the agency or do it yourself.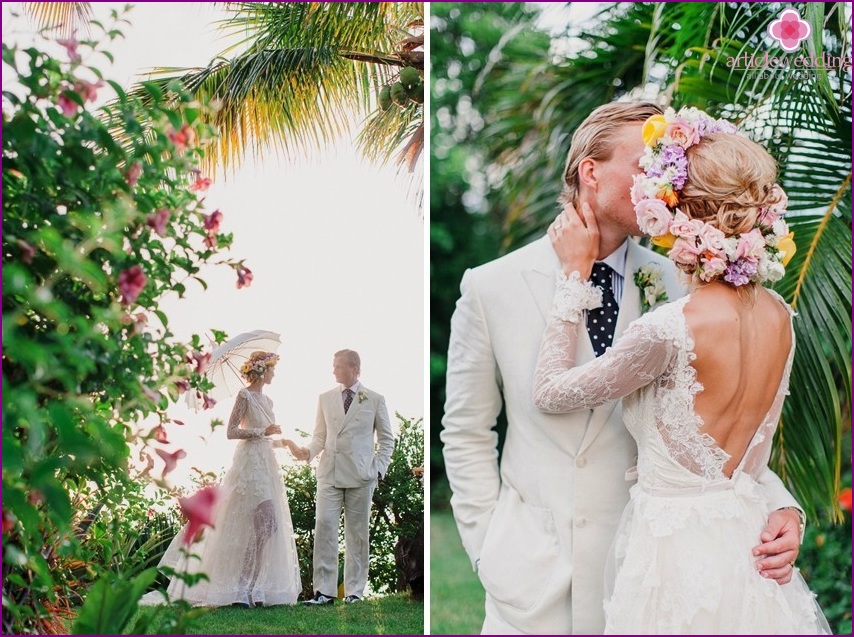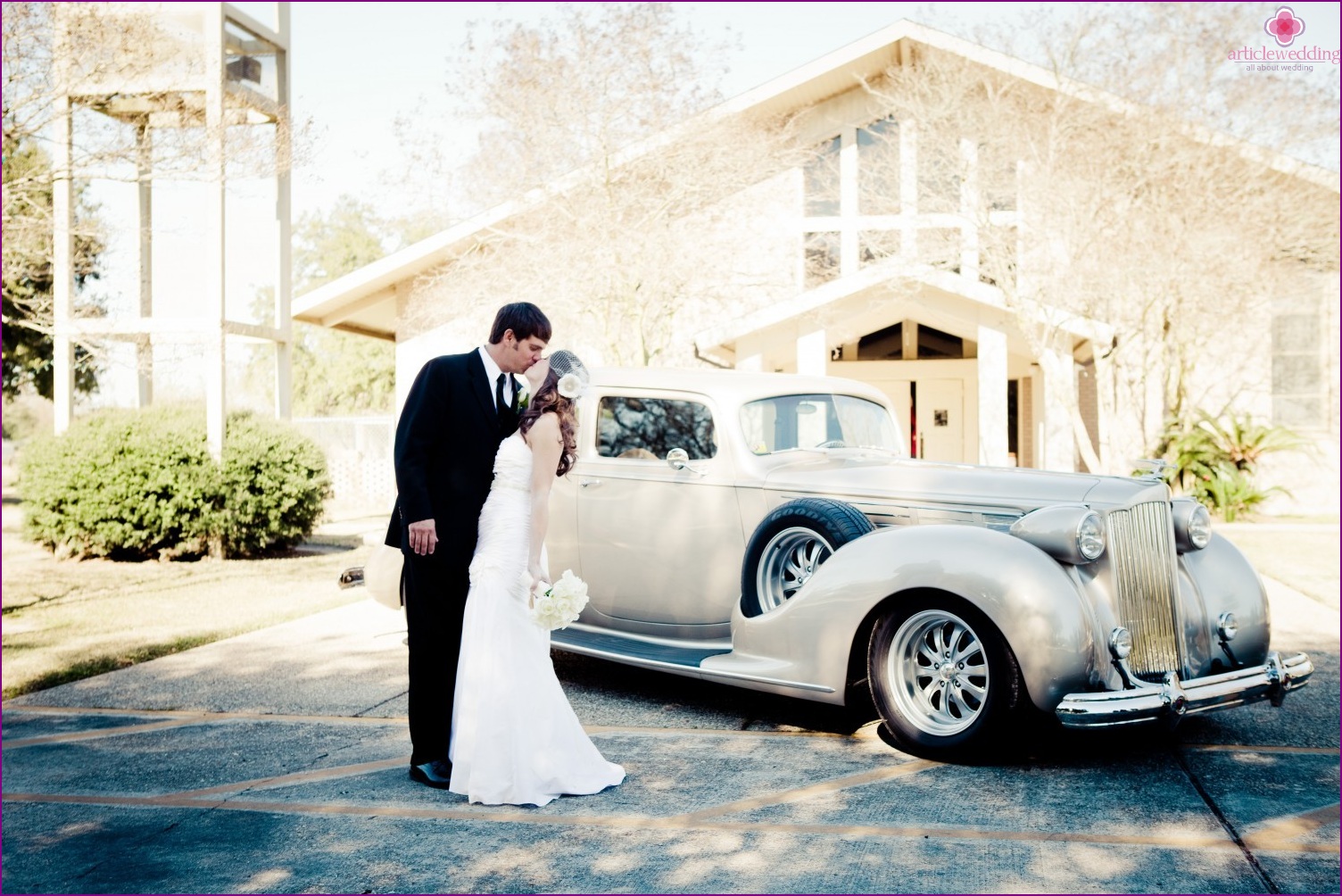 Wedding Scenario for Two
So, you have decided where you want to have a wedding. Now it's worth considering the detailed planning of the wedding list and the subsequent wedding program. If you chose your home country for the wedding, then everything is very simple - go to the registry office or order exit registration, and then there are many options:
Go on an unforgettable honeymoon to warm countries. By the way, these two events can be combined by painting in an exotic country, but more on that later.
If your wedding takes place in winter, and you love outdoor activities, then a cozy ski resort will be an ideal place for a wedding.
Fans of eco-relaxation can rent a manor or go hiking, where they can enjoy each other's company in the lap of nature. A simpler option is a picnic in nature, where you can also conduct a romantic photo shoot.
For "avid" urban residents who do not want to deprive themselves of their usual comfort, you can offer this option: a wedding photo shoot + dinner + hotel with a room for newlyweds, where you can enjoy the company of your loved one without leaving the city. You can not book a room at all, but decorate your own apartment and spend your "first" unforgettable nights there in the role of husband and wife.
Car lovers can rush into a wedding mini-journey through the expanses of their native country and not only.
Charter a yacht and spend some unforgettable days alone with each other, surrounded by water. Why do not you romance of distant lands?!
As you can see, a lot of ideas! Even if you decide to sign in your homeland, show your imagination when planning your wedding day so that it becomes the happiest and most romantic in your life!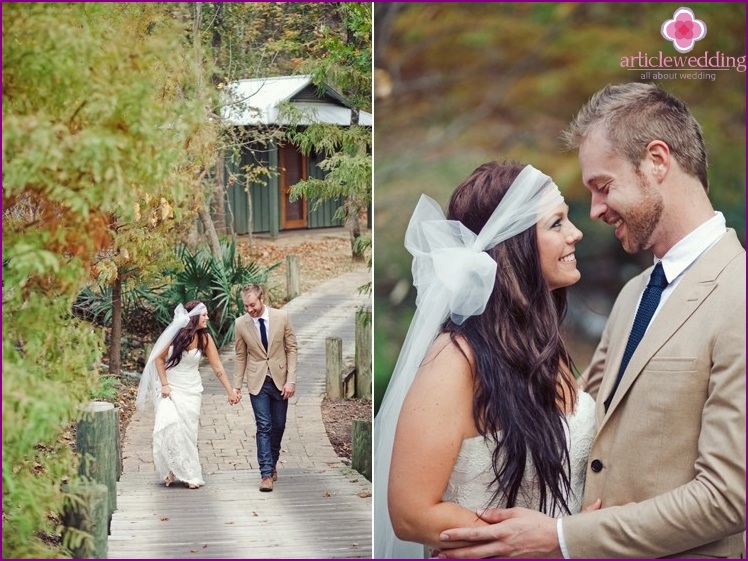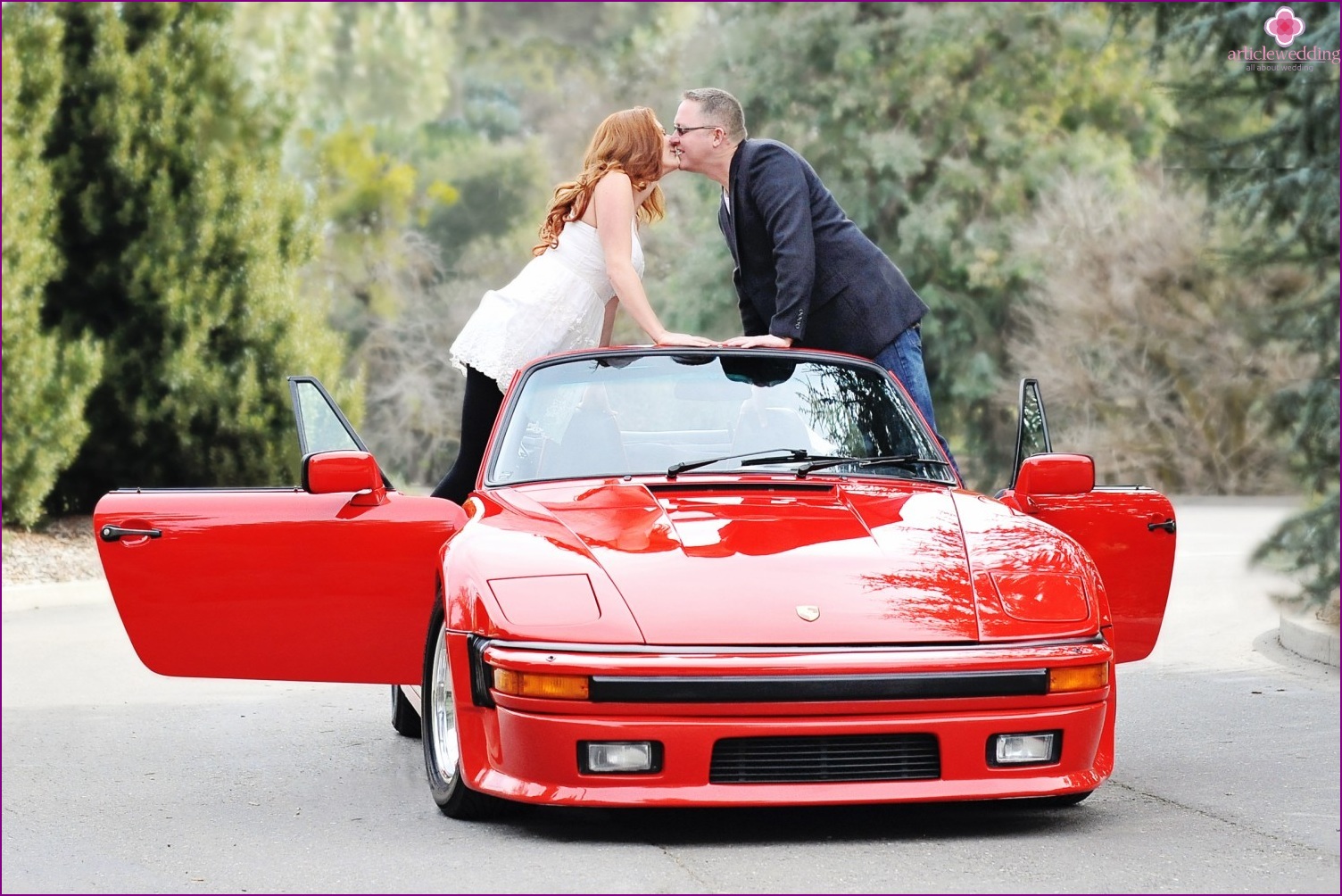 If you want to have a wedding abroad, then you can not do without the services of travel agencies or wedding agencies. After all, it's one thing to just come on vacation, another is to decide to bond yourself in a foreign country, the site www.articlewedding.com believes.
First of all, decide whether you want to carry out a symbolic or official painting. There shouldn't be any symbolic problems, in fact, this is a beautifully played scene captured in video and photos. If you plan to conduct the official registration of marriage, then you should definitely find out all the nuances of the legislation of your chosen country. That's why you will need the services of wedding agencies, so that a wedding in the Dominican Republic, the Maldives, Cyprus or in another exotic country becomes the most striking event in your life, and not a series of problems and misunderstandings!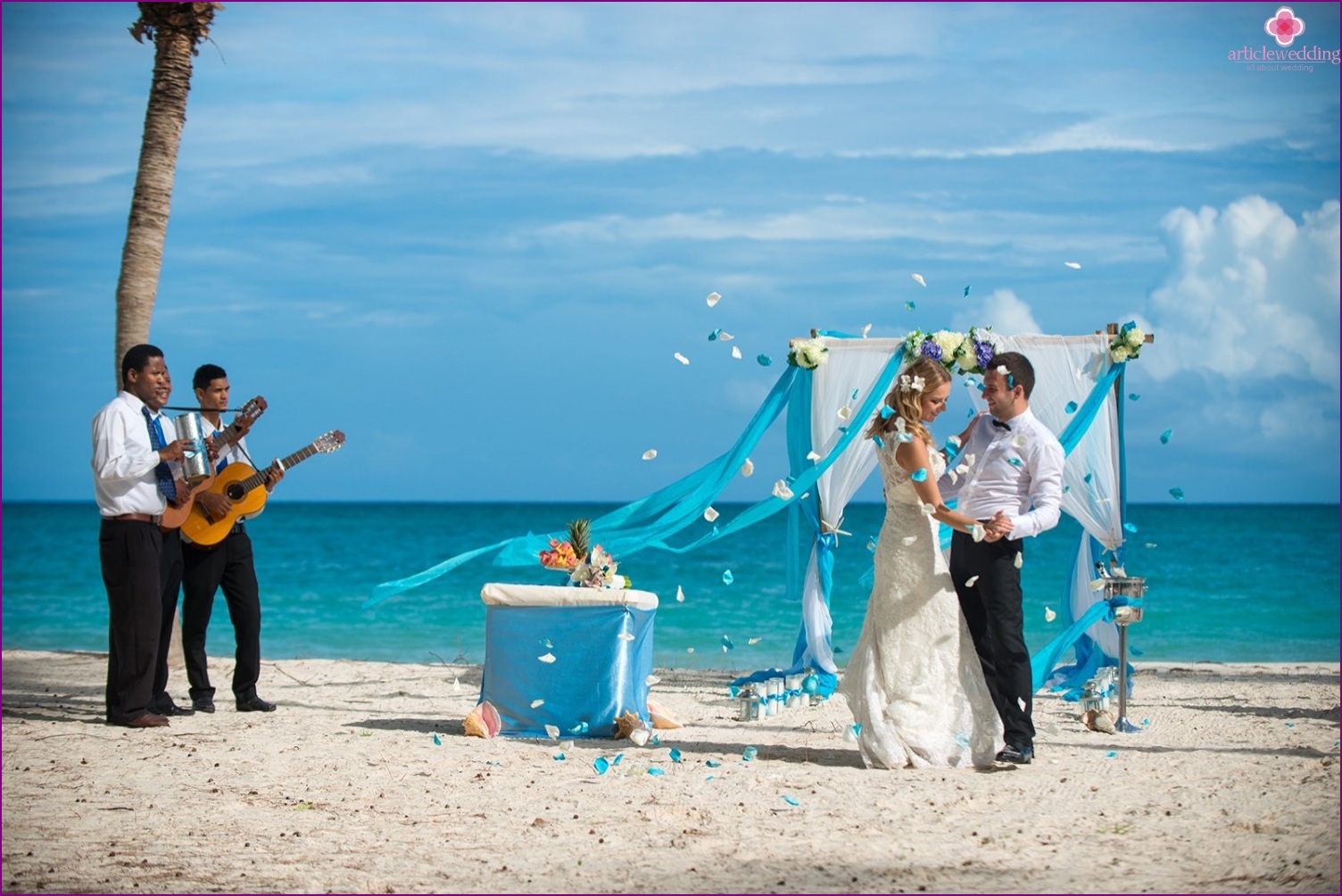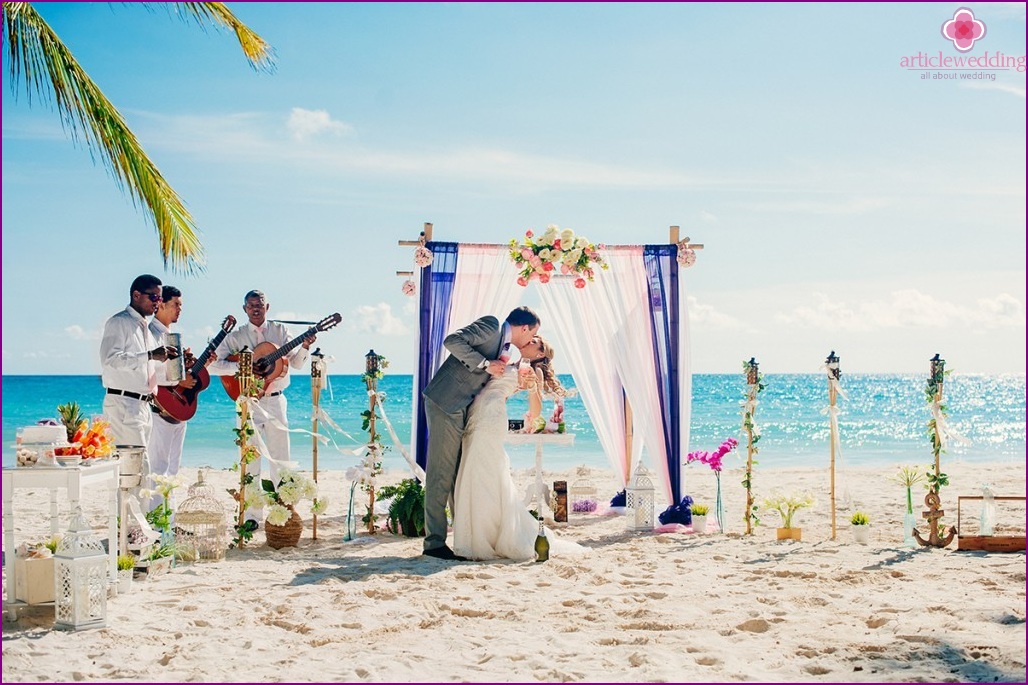 How not to offend family?
Try to explain to your family and friends that you are not avoiding them, but simply want to spend this holiday only together. Invite your parents and closest friends to register a marriage if it takes place in your hometown. They will be happy with such an offer! Present at the end of the ceremony each guest with small gifts made of sweets and champagne - and you are guaranteed to save yourself from insults and misunderstandings!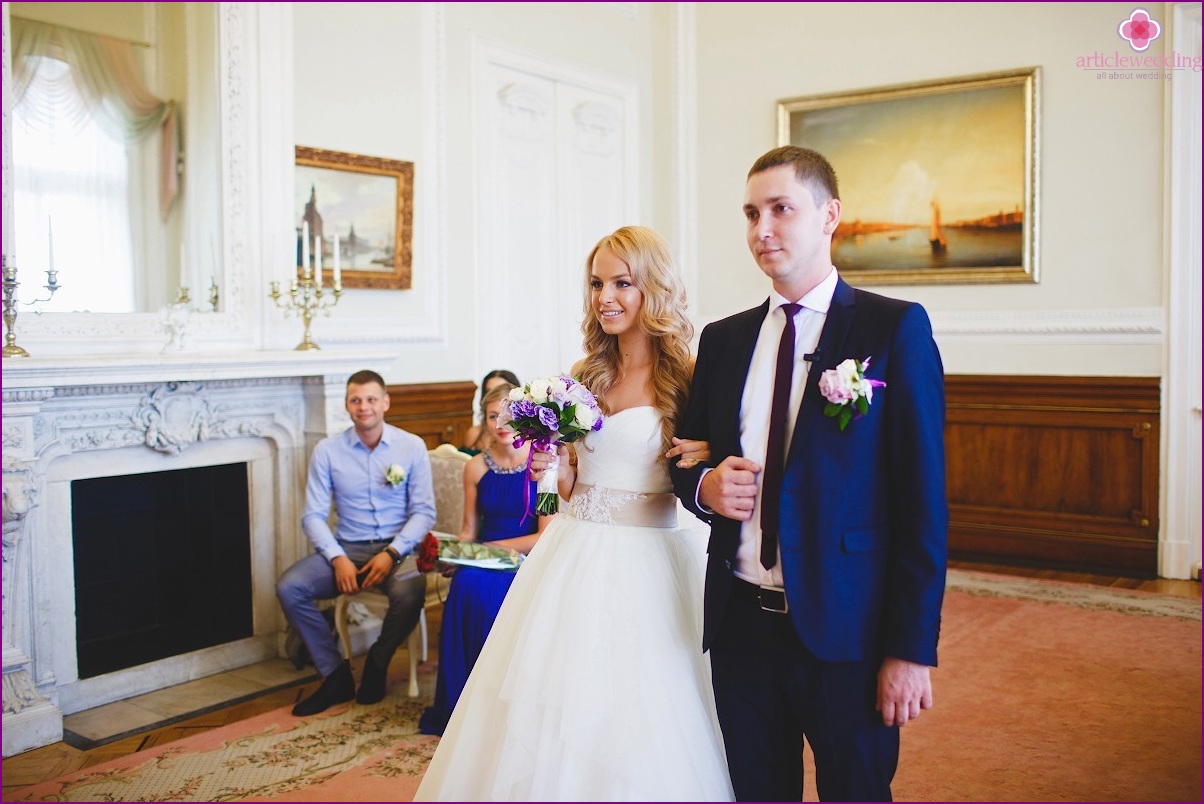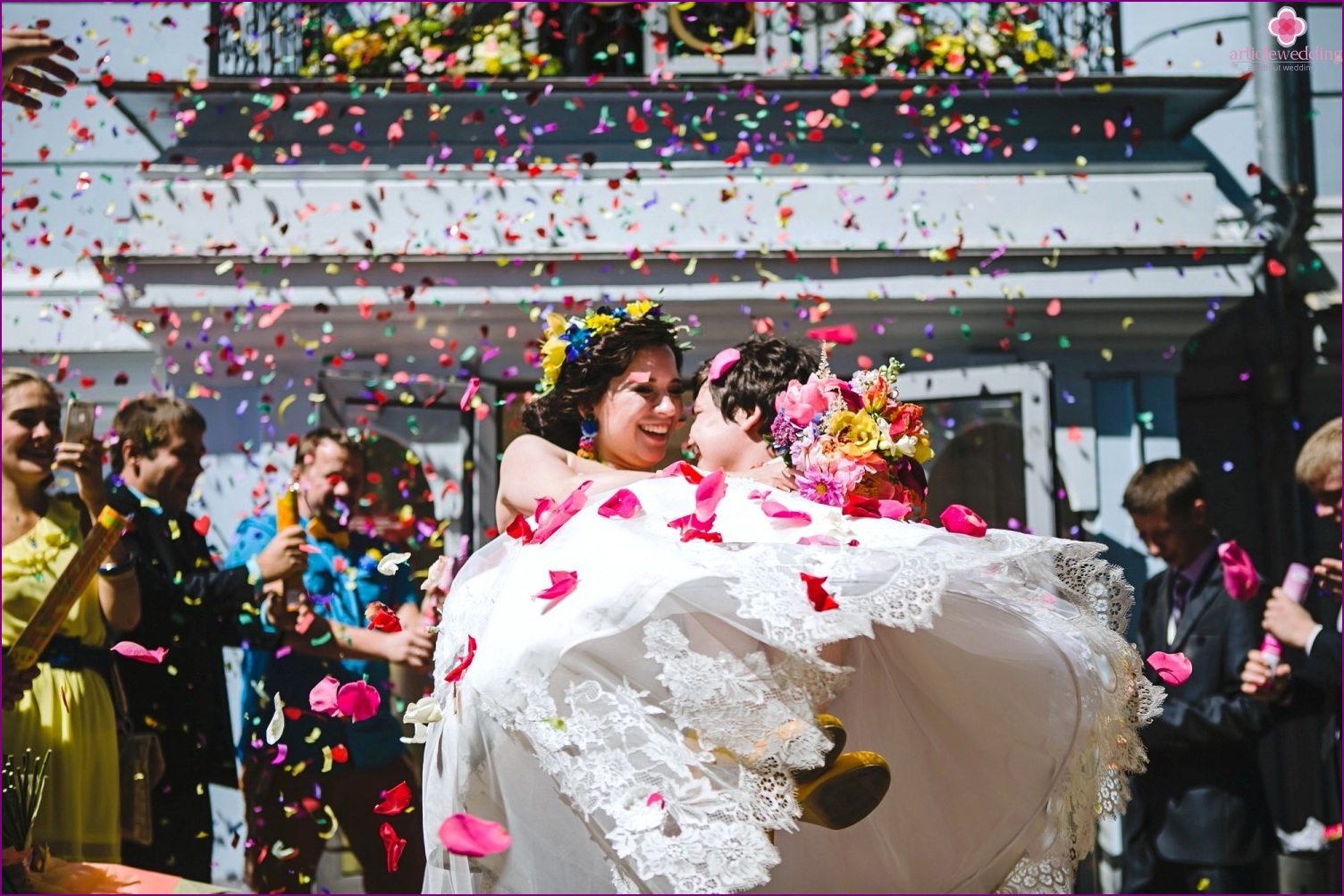 Wedding budget for two
When organizing a wedding for two, one can distinguish the following mandatory cost items:
wedding dresses (including shoes and accessories),
stylist and make-up artist services,
bouquet and boutonniere,
services of a photographer and videographer,
festive lunch or dinner (whether it's a picnic in nature or dinner in a restaurant),
honeymoon room and its decor,
rent a car,
additional entertainment expenses (launching sky lanterns, horseback riding, etc.).
It is clear that other items of expenditure may appear, but this is the basis that should be guided by.
The wedding, organized only for two, will allow young people to fully enjoy each other, saving themselves from unnecessary troubles and worries.