Contents
---
---
Every year new and interesting wedding trends come to us from Europe. There, the newlyweds have long been organizing a wedding in a unique "watercolor" style, now this trendy trend is winning our hearts! Delicate and colorful watercolor, with its color transitions, allows you to organize a wedding in any color scheme, giving it a unique and sophistication. How and where you can use watercolor motifs at the celebration, the portal www.articlewedding.com will tell you.
The image of the bride and groom
After the boom of wedding dresses with the ombre effect, dresses with delicate watercolor shades of pink, blue, and yellow rise to the fashionable Olympus ... Light and airy wedding dresses in such a color scheme look simply amazing! If the bride chooses a classic white dress for herself, then as a color accent, you can use a wrap or belt in pastel colors.
A beautiful "couple" of a wedding dress, of course, should be the groom's shirt, which can have a watercolor print. A tie can also serve as a stylish "watercolor" accessory for the groom..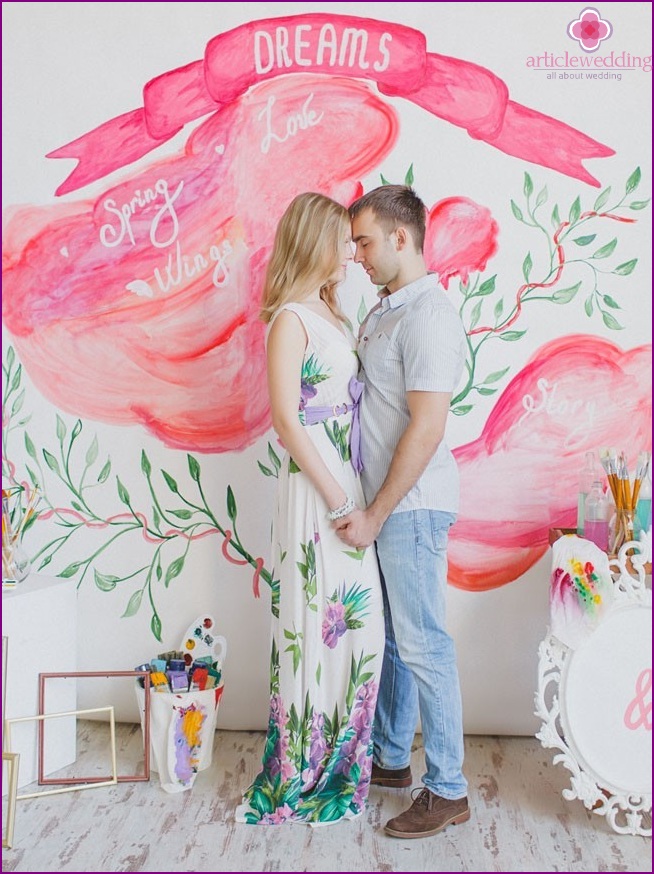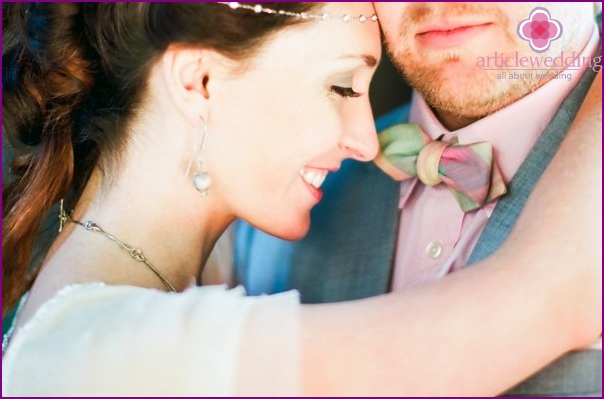 Wedding floristry
Do you want to make a bouquet original and unique? Just turn to nature, because soft transitions of shades are so natural for many flowers: peonies, hydrangeas, dahlias, ranunculi, lilacs, etc. The best choice for a fashionable bride will be a bouquet of various flowers in pastel colors.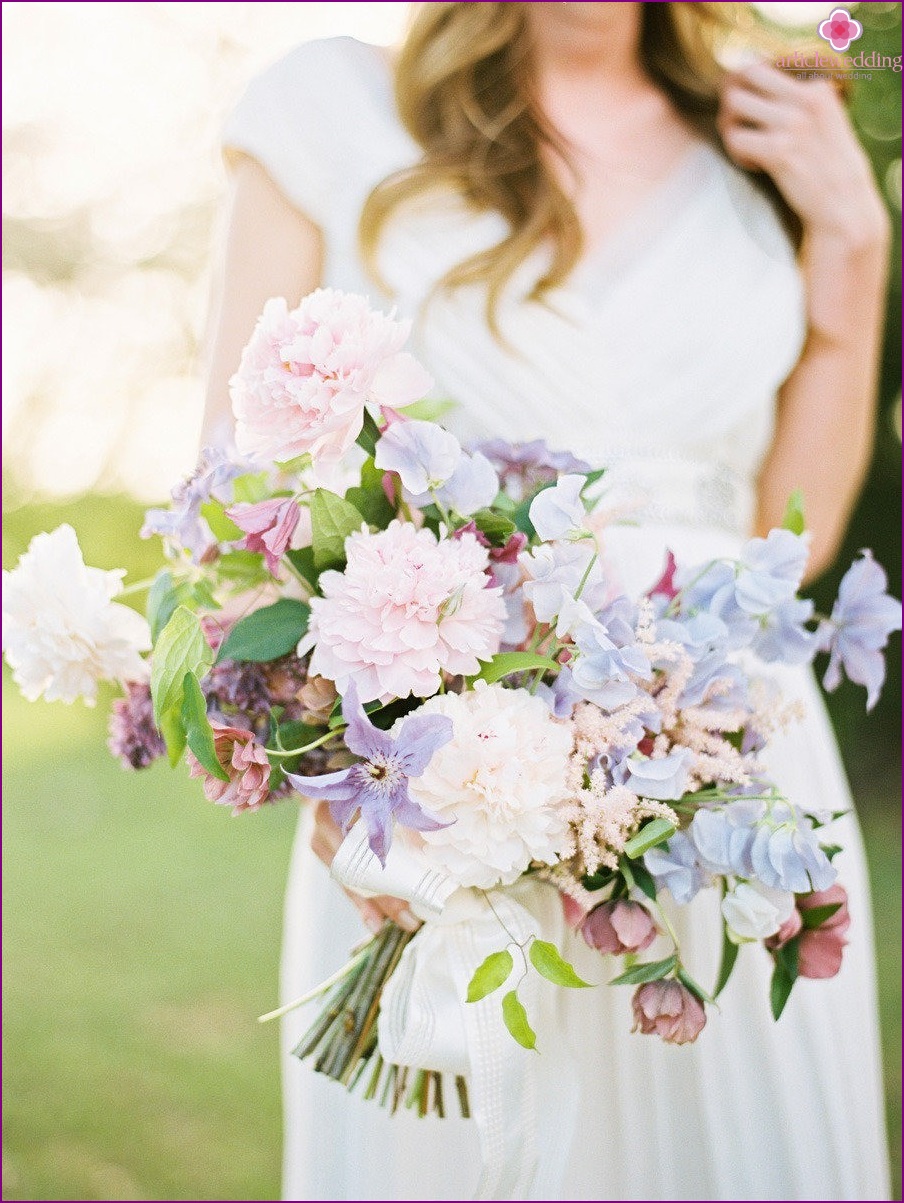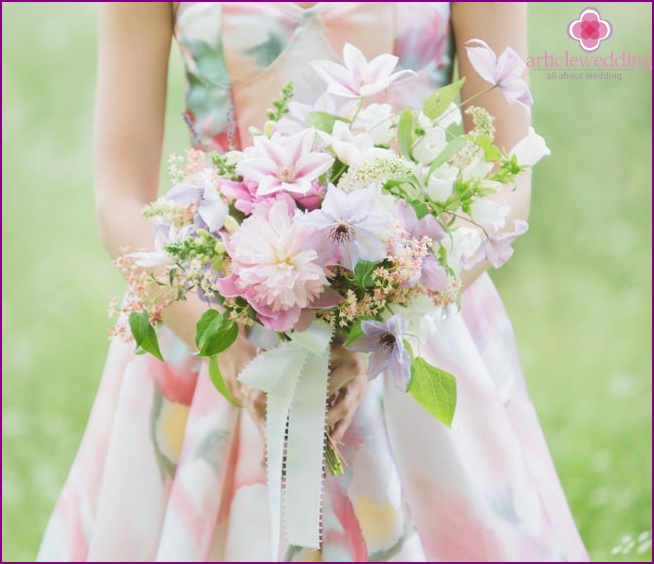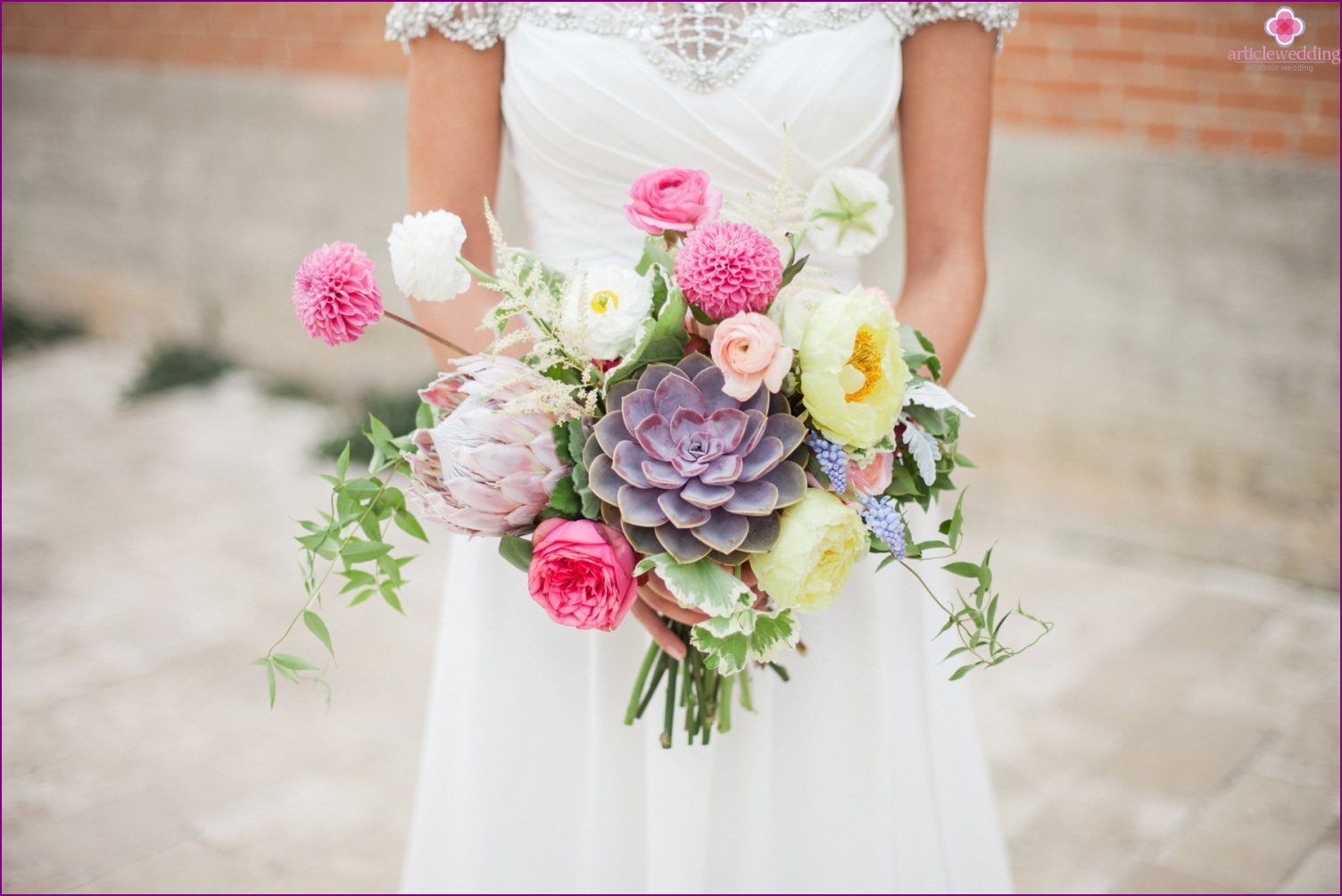 Outfits for bridesmaids
If you have chosen a classic white dress, you can pay tribute to fashion with the help of outfits for bridesmaids. No girl will refuse to put on a fashionable dress with a delicate watercolor pattern!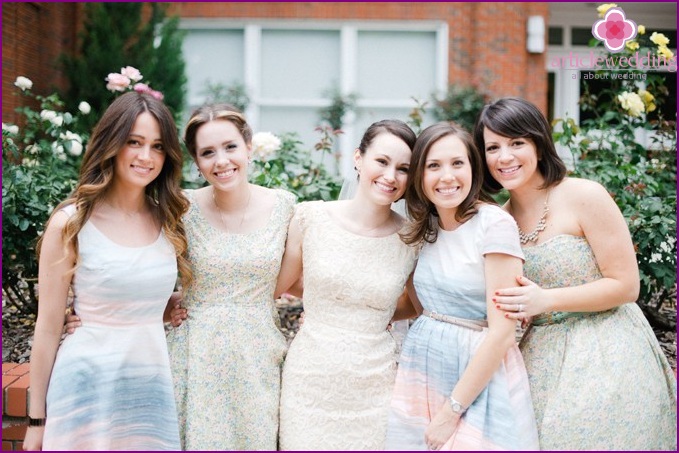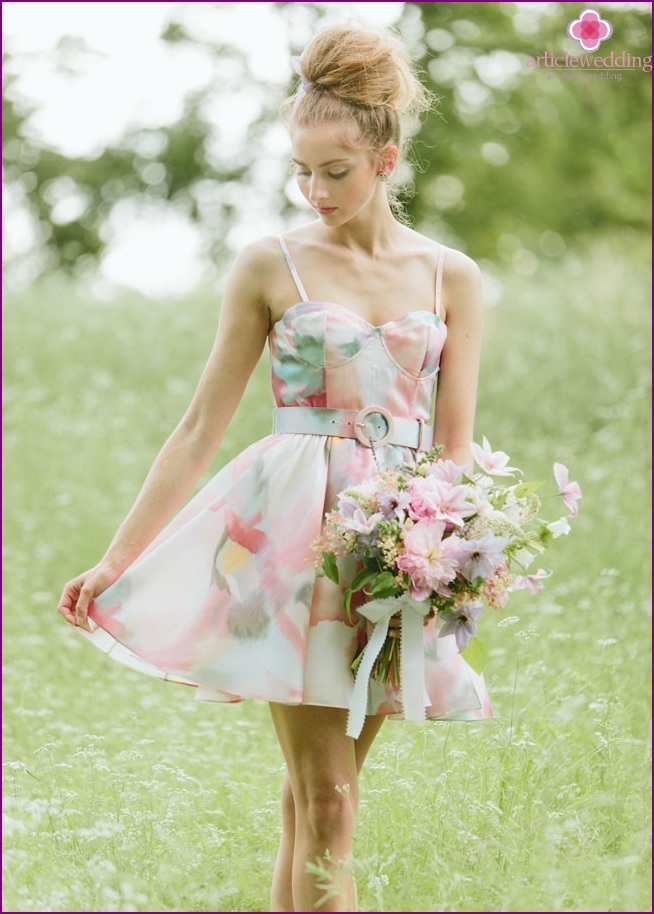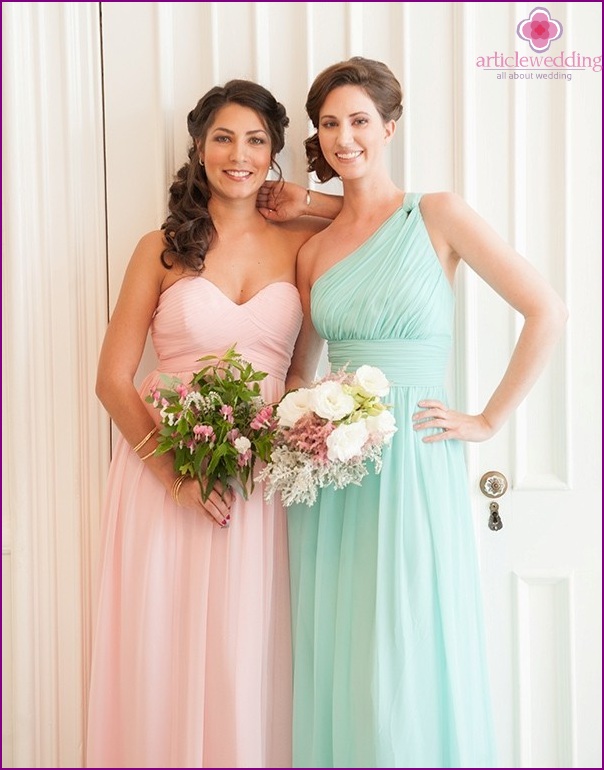 Wedding decorations
The most extensive area that provides scope for imagination is, of course, wedding decor. Where did watercolor motifs find their place? In tablecloths and napkins, decorations for tables and chairs, all kinds of decorative elements. And what exquisite screens for the photo zone and the newlywed presidium can be created using drapery fabrics with watercolor patterns!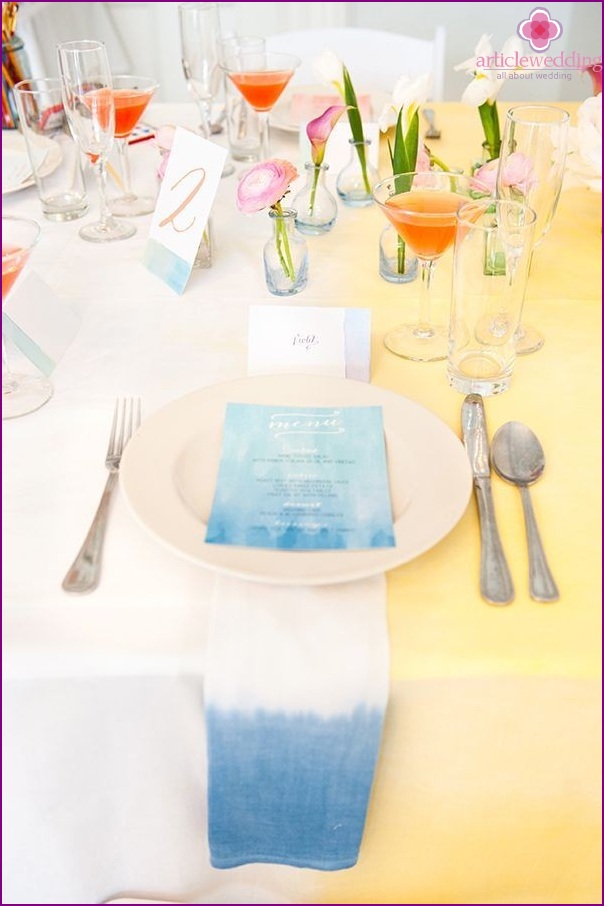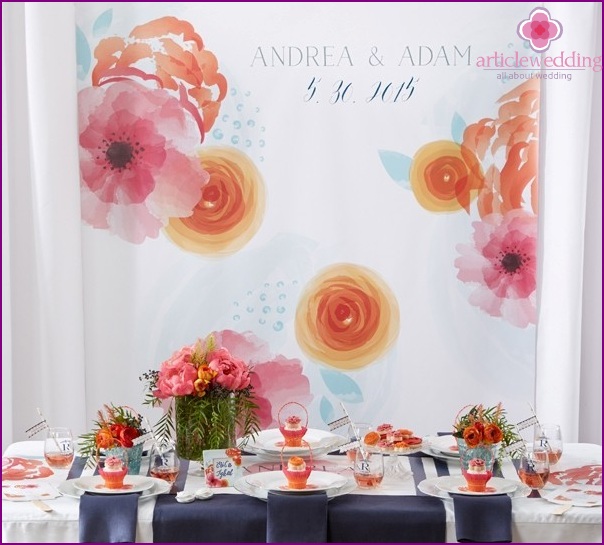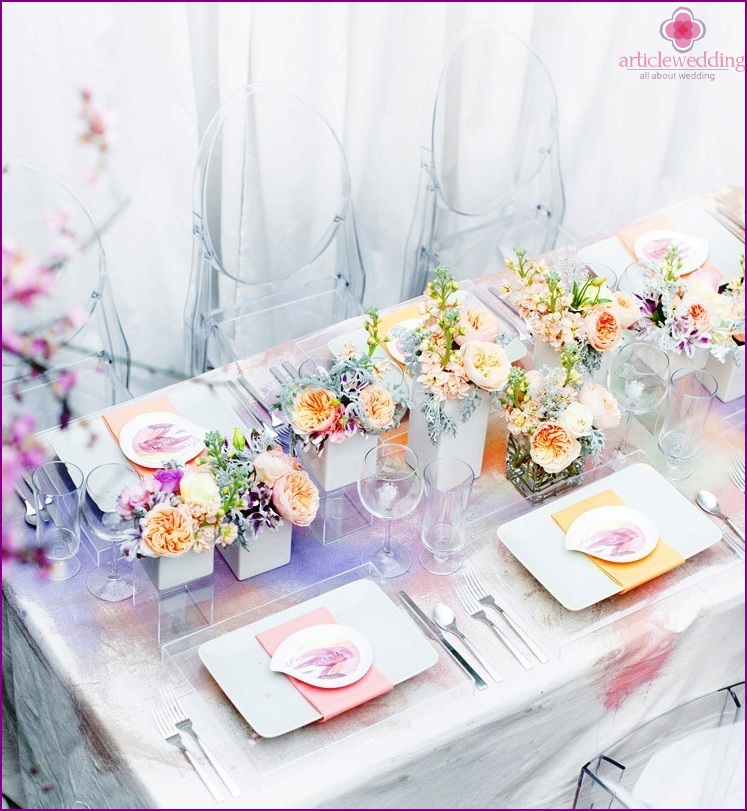 Wedding accessories
From wedding invitations to banquet cards to seating arrangements, watercolor motifs can be used everywhere. The main thing is that all accessories and little things harmonize with each other and fit into the overall style of the celebration. In addition, you can make some accessories with your own hands, just armed with a brush and watercolors. On the portal www.articlewedding.com you will find many step-by-step master classes..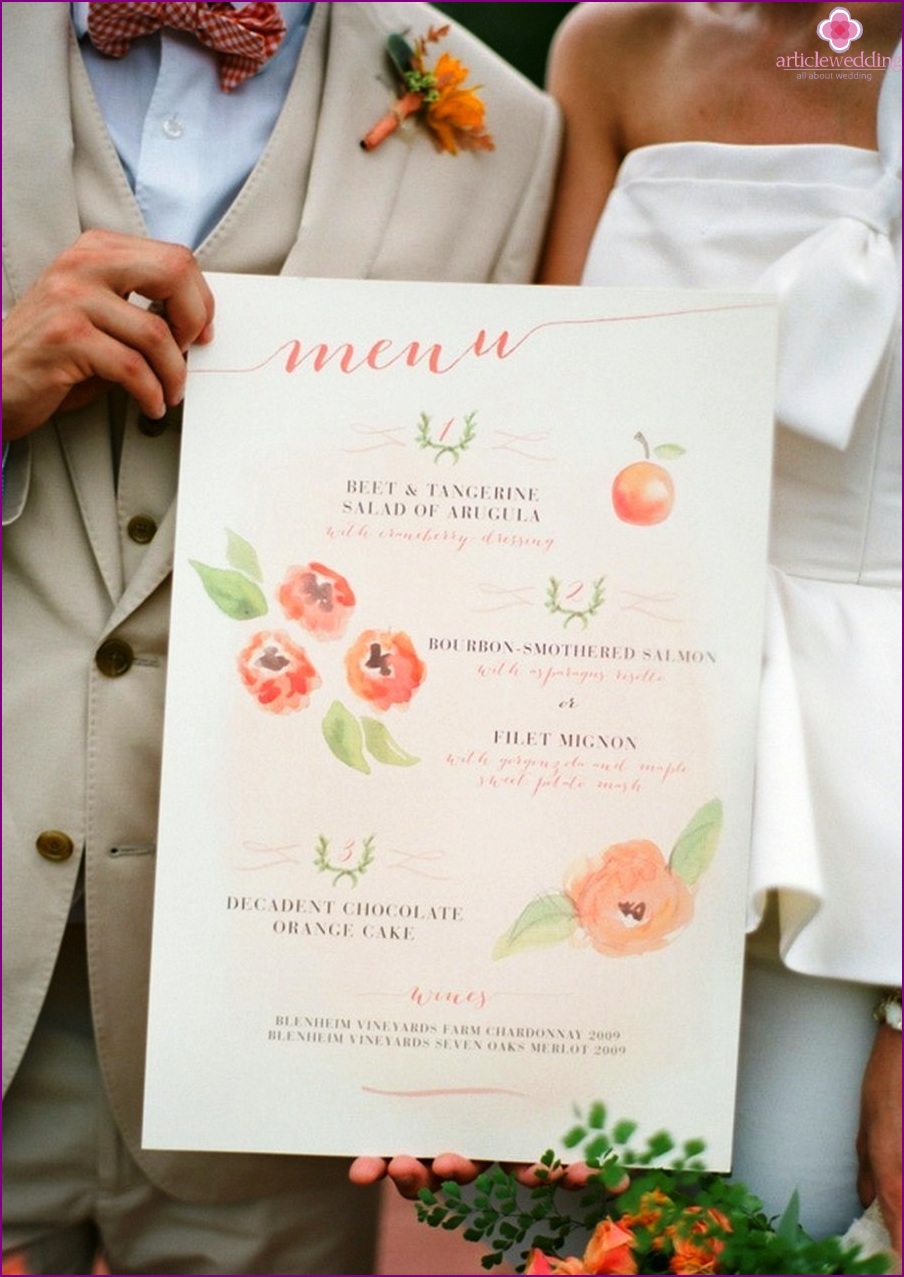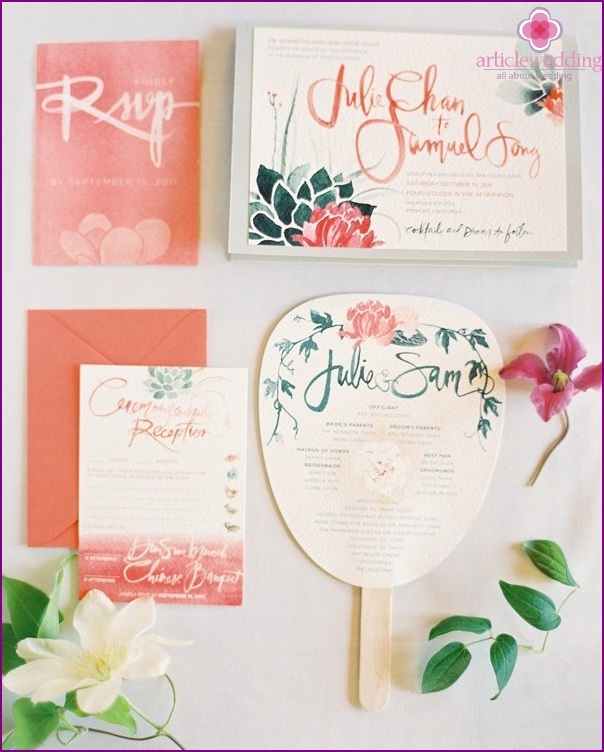 A wedding cake
The main treat of the evening is a wedding cake, so you should pay special attention not only to its taste, but also to its design. How to surprise guests? Delicate watercolor painting, applied to its surface by hand! Such beauty will not leave anyone indifferent, because modern confectioners are able to paint a cake so that your guests will admire it like an expensive painting. In addition, do not forget about desserts for a candy bar: pink marshmallows, delicate cupcakes and ice cream.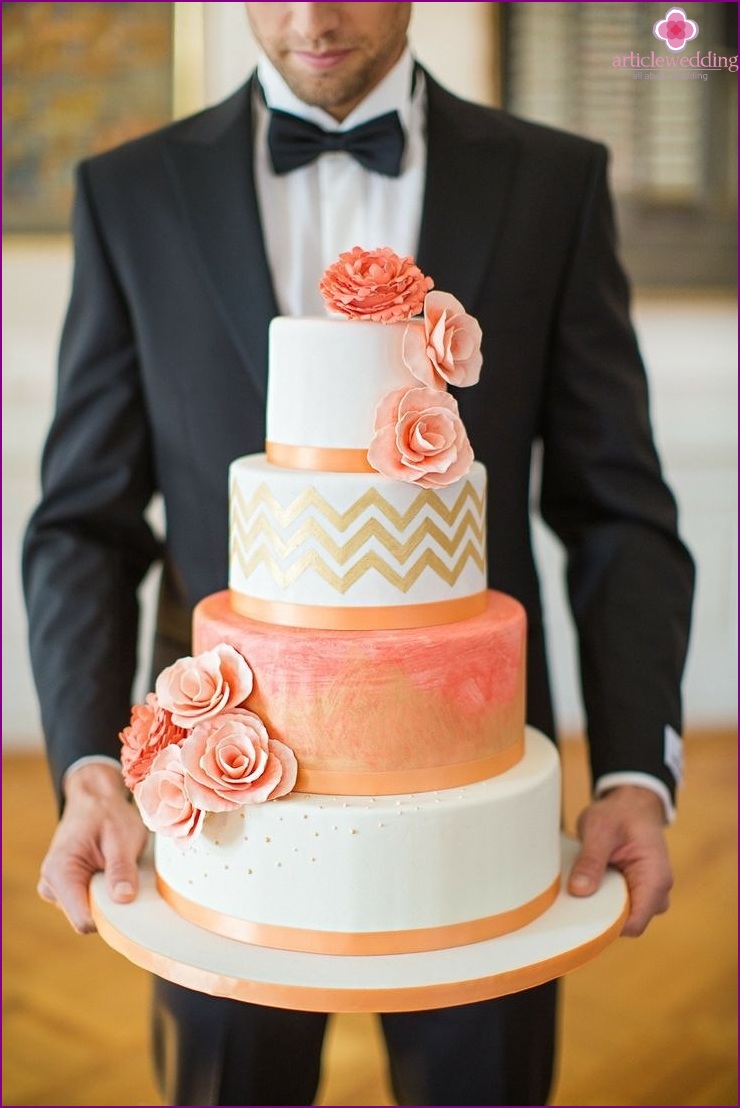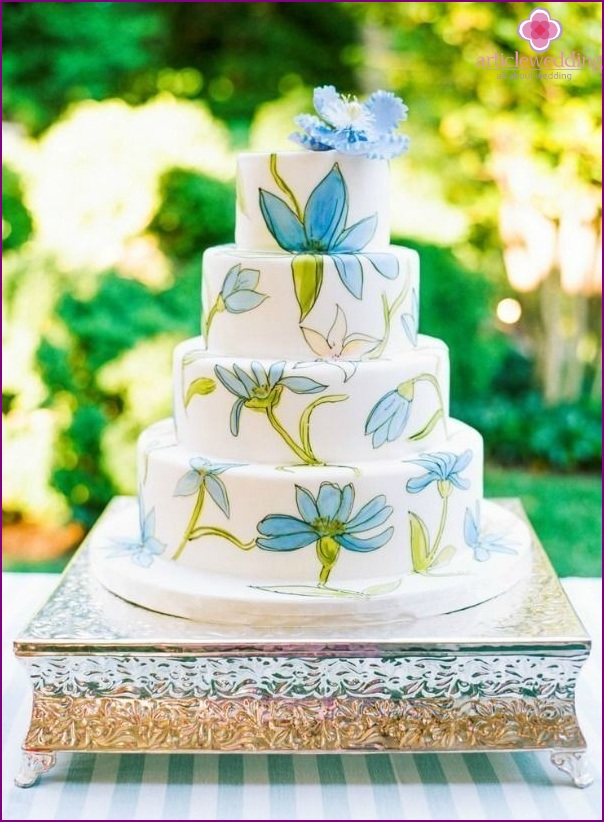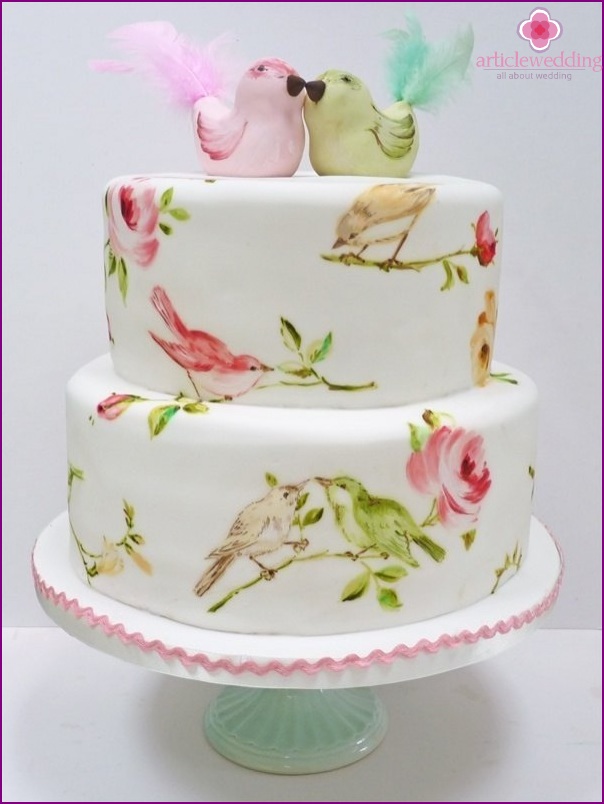 As you can see, the use of watercolor motifs at a wedding is a very effective and beautiful idea that will make your celebration truly unique and inimitable!