Contents
---
---
Themed wedding is a memorable and vibrant celebration with a unique atmosphere. But how to organize such a unique celebration? We will help you!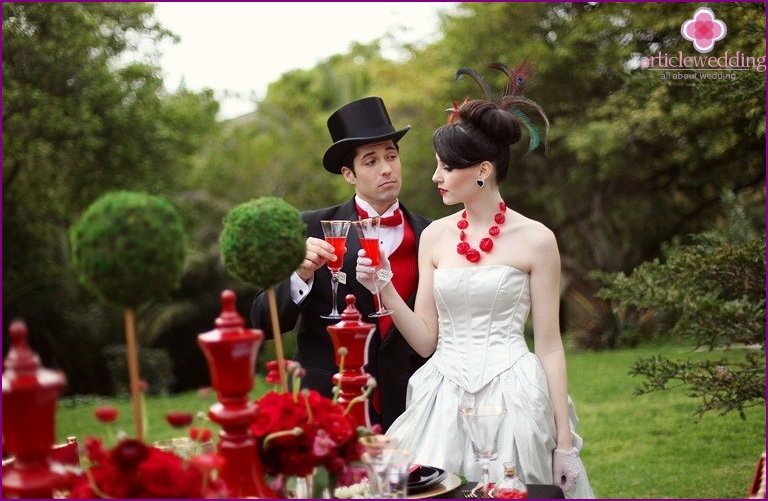 Theme of the wedding: what to choose?
When choosing a theme for a wedding celebration, consider not only your wishes and financial possibilities, but also the time of year. For example, a nautical-style wedding is best done in the summer on the beach or lake shore, and a Valentine-style wedding in the winter.
If earlier the main options for theme weddings were celebrations according to the traditions of any country or in the style of a certain era, now weddings organized based on films and cartoons are especially popular.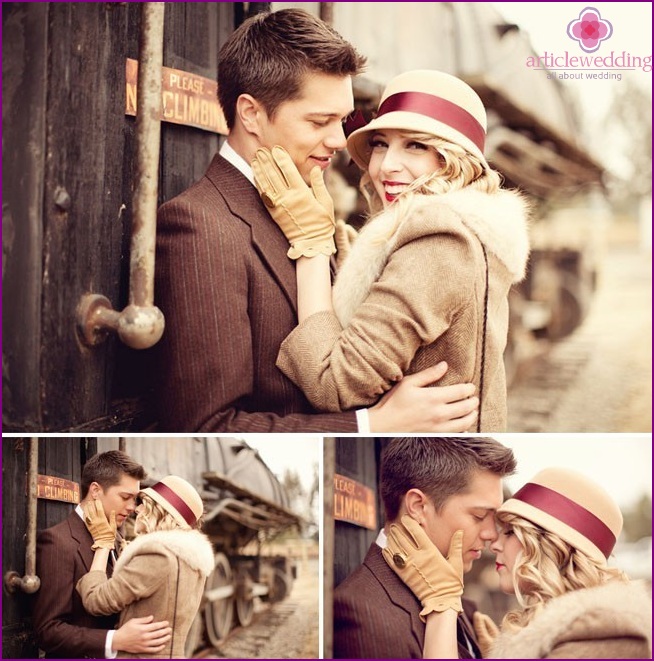 If we systematize all the styles of weddings, we can distinguish the following groups:
A wedding in a particular era style (e.g. medieval wedding, 30s style wedding).
Wedding according to the traditions of other countries (e.g. French wedding, English wedding).
Movie / cartoon wedding (e.g. film style wedding «The Great Gatsby», cartoon style wedding «Alice in Wonderland»).
Fairytale wedding (e.g. style wedding «sleeping Beauty»).
Occupational style wedding (e.g. medical wedding).
Fruit wedding (e.g. strawberry wedding).
Musical wedding (e.g. rock and roll wedding), etc..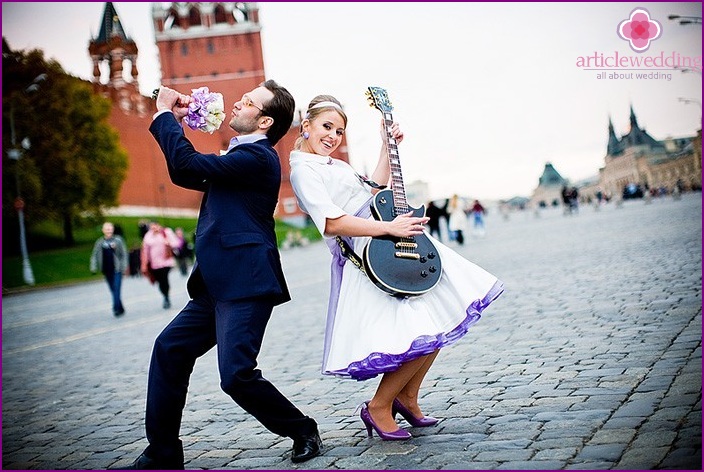 Preparing for a theme wedding from «AND» before «I AM»
Preparing for a thematic wedding is a fascinating but difficult task. Indeed, in order to recreate the atmosphere corresponding to the theme of the celebration, you need to think through everything to the smallest detail: from buying wedding dresses to making thematic banquet cards. Let's discuss in order what you need to think over and buy for a thematic wedding celebration:
Choosing a place for painting and a banquet. This should be done only after the approval of the theme of the celebration, and not vice versa.
Wedding decor is a key point that should be considered in preparation for a thematic celebration. All wedding decorations should be combined in a single style of your choice, and must contain themed elements. For example, at a wedding in the French style, the Eiffel Tower should become an obligatory element, at a wedding based on a fairy tale «Alice in Wonderland» - watches and tea sets.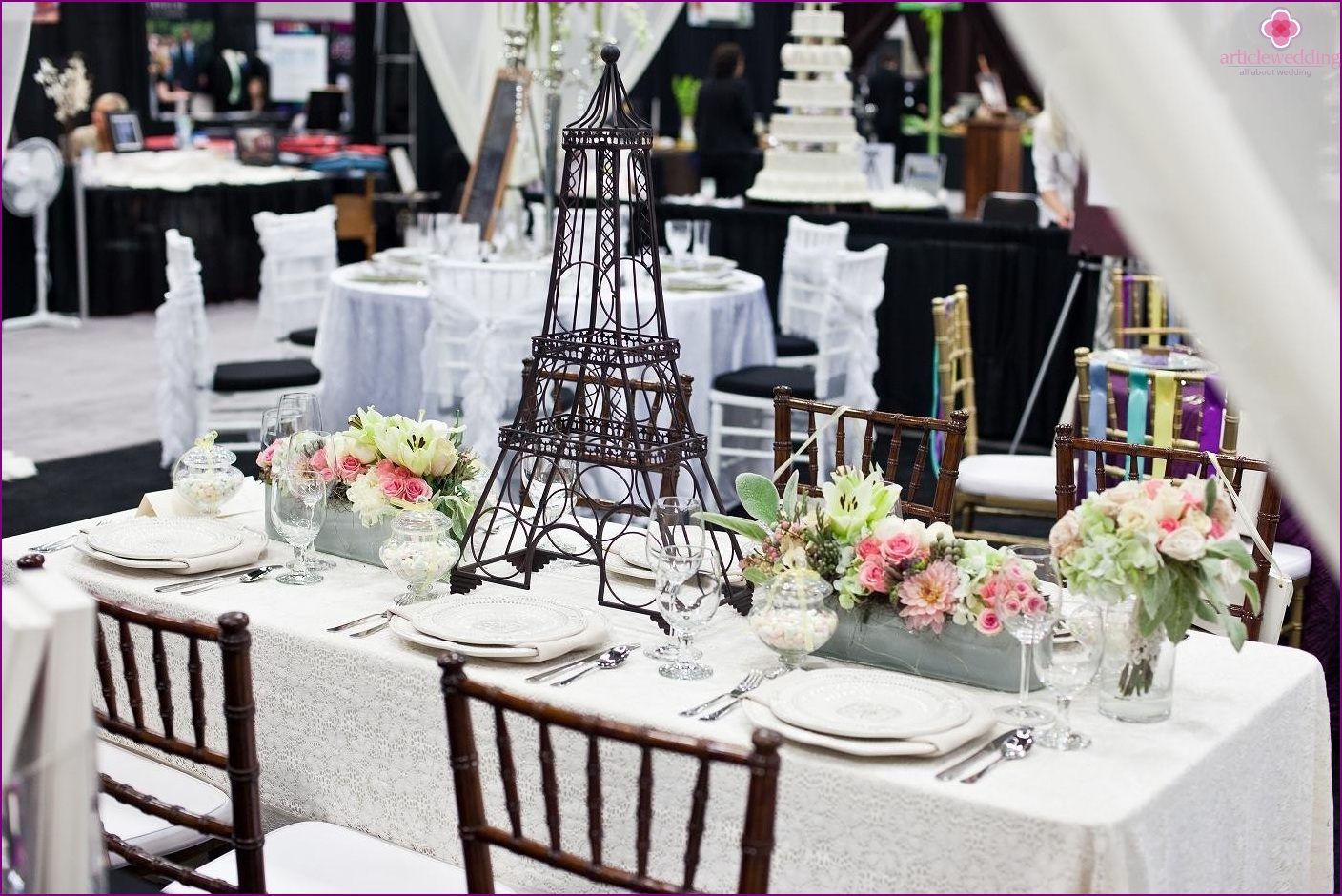 The theme of the celebration limits the choice of host and artists for the wedding, because they must fully comply with the style of the wedding. For example, if you want to organize a wedding in a medieval style, then you need a professional wedding toastmaster who has certain historical knowledge and innovative ideas, and musicians should be able to play medieval music.
The selection of a photographer and videographer should be carried out with great care, as these professionals should not only capture your wedding in high quality, but also generate creative photo and video ideas that are relevant to the chosen topic.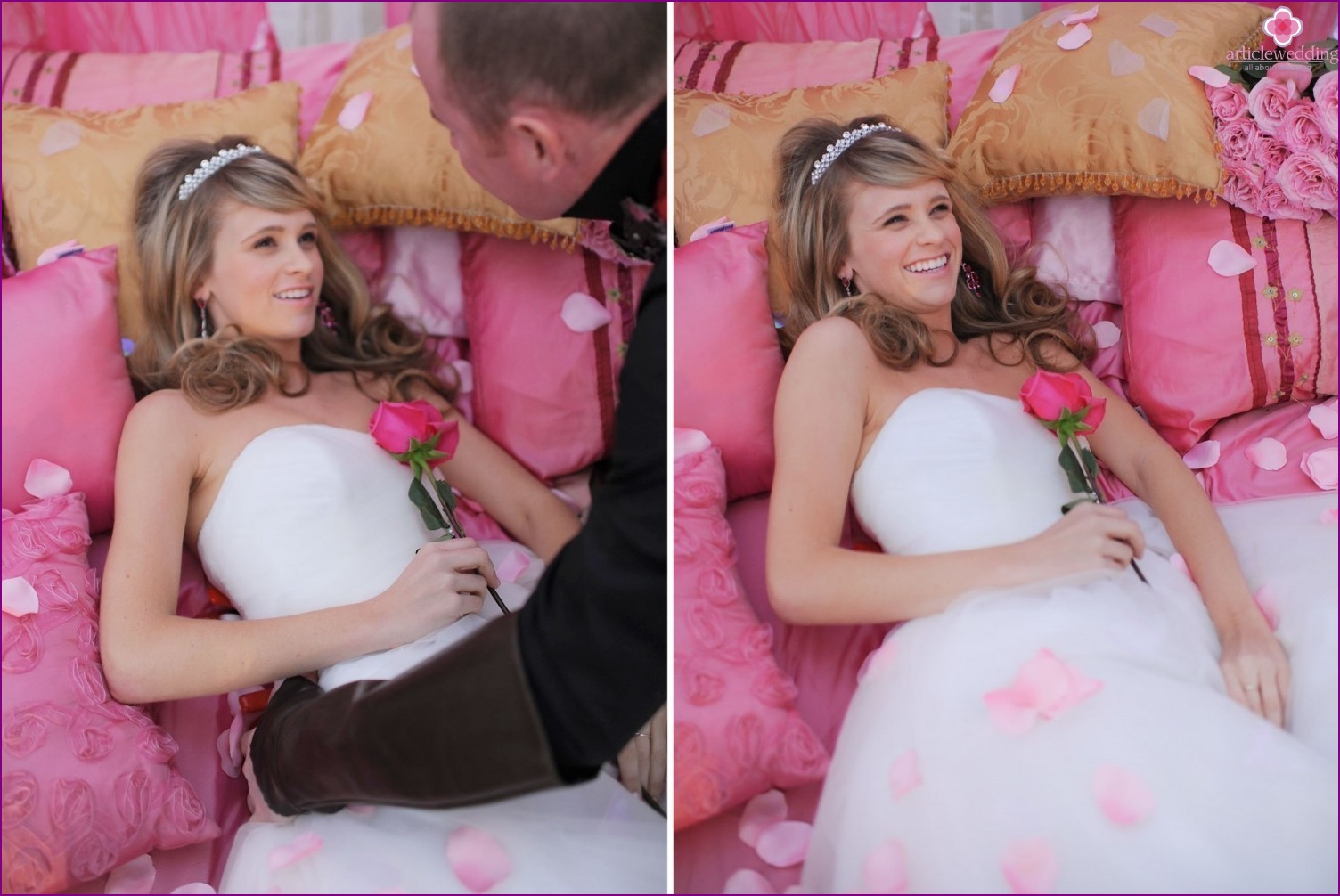 Buying wedding dresses and accessories for the newlyweds is one of the most important stages of preparation for the wedding. Since without thematic dresses and costumes it is impossible to create a unique atmosphere corresponding to a certain topic. And we are talking here not only about the newlyweds, but also about the guests. They should also have a specific dress code set..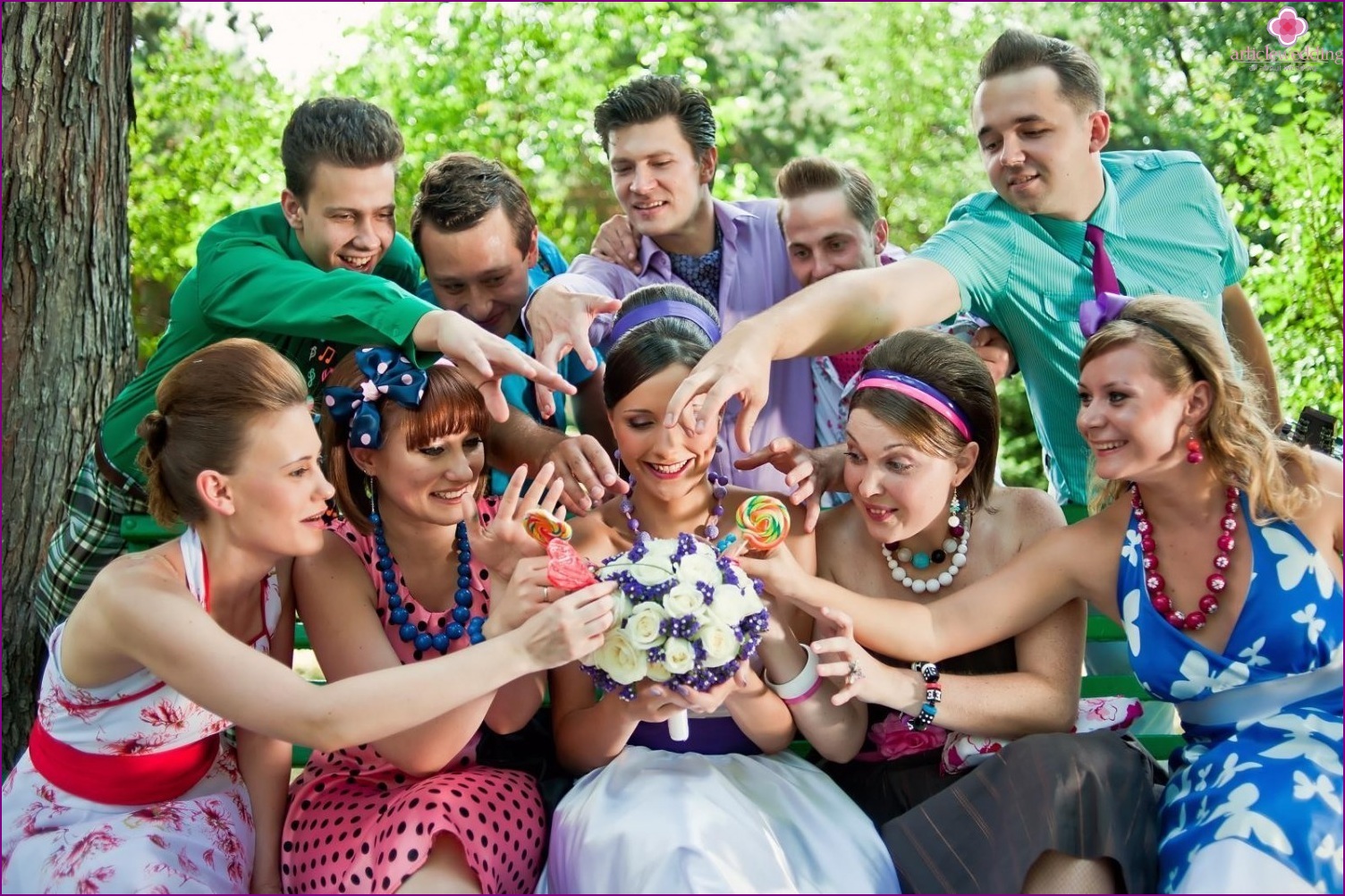 Buying wedding accessories and little things. It is impossible to create the atmosphere of a certain era, film or country without thematic trifles and accessories.
As you can see, when organizing a wedding, you need to think through everything to the smallest detail. The main thing is not to be afraid to experiment and fantasize - and you will get an impressive wedding celebration!