Contents
---
---
Both professional organizers and future newlyweds themselves, when choosing alcohol for a wedding, encounter certain difficulties. What to order, in what volume, how beautifully to present - all these questions for a long time settle in the minds of those who organize the banquet.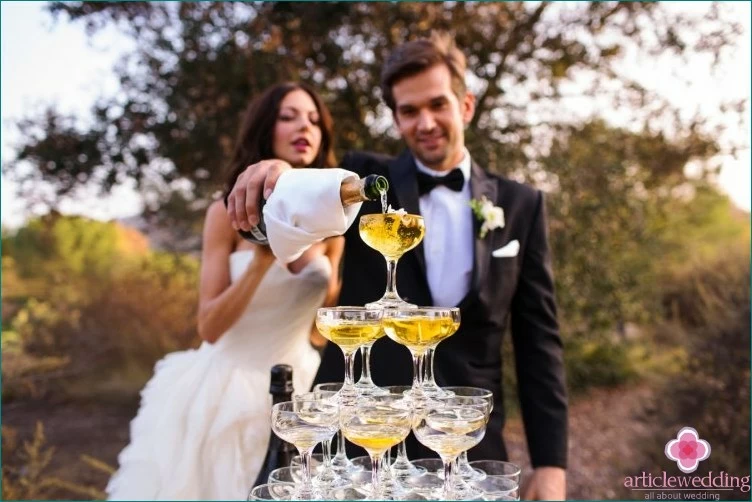 Portal Svadebka.ws will tell you what alcohol to take to the wedding, how to calculate its amount based on the number of guests, and how beautiful to serve. We hope our tips will help you resolve the issue of buying alcoholic beverages for the holiday as quickly and easily as possible.!
What alcohol is better to buy for a wedding?
A set of alcohol that is suitable for a wedding in any style and at any time of the year is champagne, strong drinks (vodka, whiskey or cognac) + wine. The first is an indispensable attribute of any holiday. Sparkling champagne with a light refreshing taste allows you to create a relaxed atmosphere at the holiday and serves as a kind «primed» for guests. It is present at all the initial stages of the wedding celebration: meeting guests, ceremonies, walks and banquets. If the feast is held in the format of a banquet not familiar to everyone, but a wedding buffet, you can't do without champagne glasses at all.
What strong alcohol and wine to choose for the wedding, the newlyweds decide. These drinks are already present directly on the wedding table. Guests themselves choose what to drink - light wine or alcohol with a degree higher.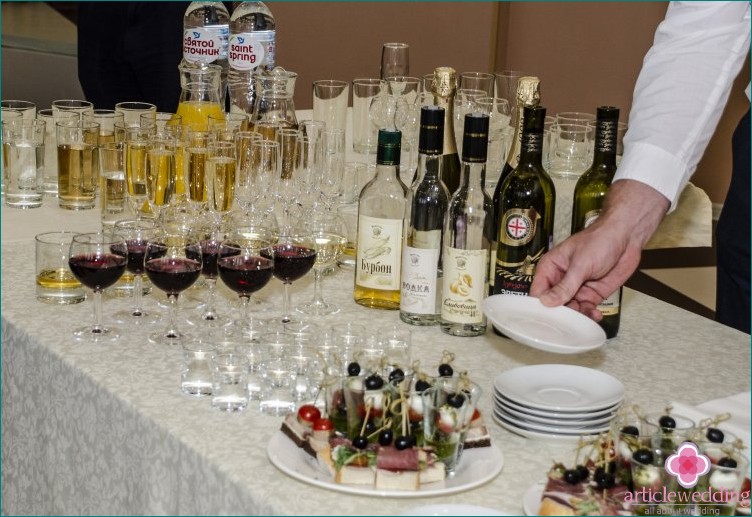 Alcohol for the newlyweds
Wedding alcohol for the bride and groom should not be too strong. Newlyweds on their happiest day should relax and have fun. But still, do not forget that all the views of the guests will be fixed on them. And from morning until evening, they need to be in good shape.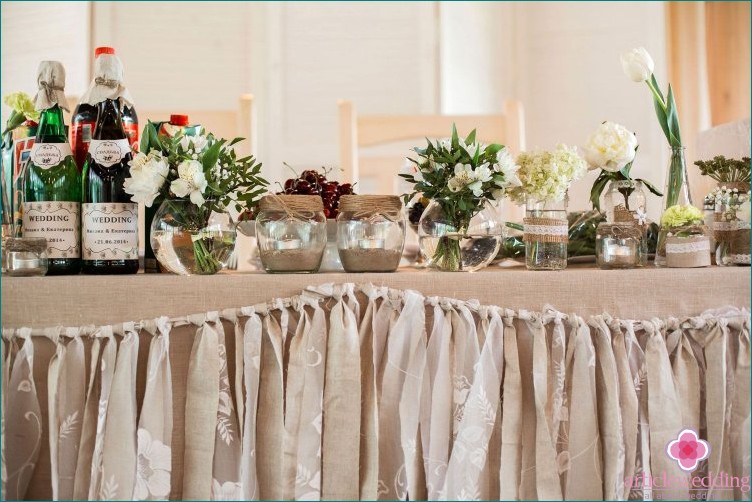 The most win-win option is champagne or wine. Thinking about what wine or champagne to order for your wedding, you can be guided by your personal preferences or give preference to semi-dry or dry - it is universal.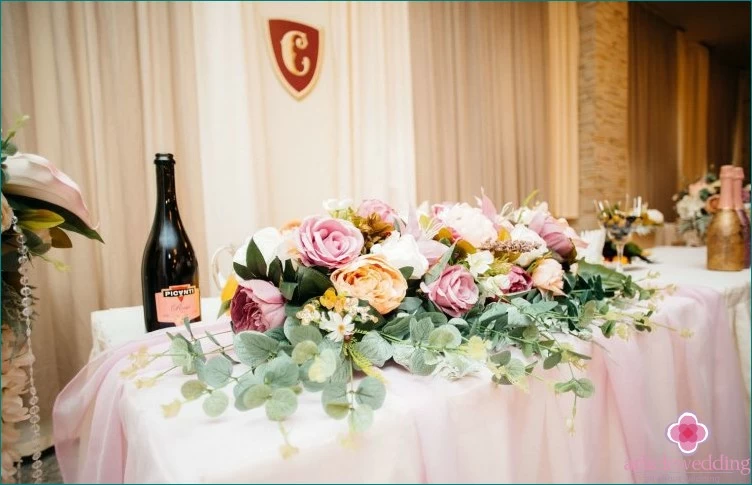 Drinks for guests
Alcohol for guests has a wider selection. At the wedding, guests can appreciate such alcoholic beverages as:
The wine is semi-sweet, semi-dry or dry. White wine goes well with fish and seafood, while meat dishes are best complemented with dry red wine.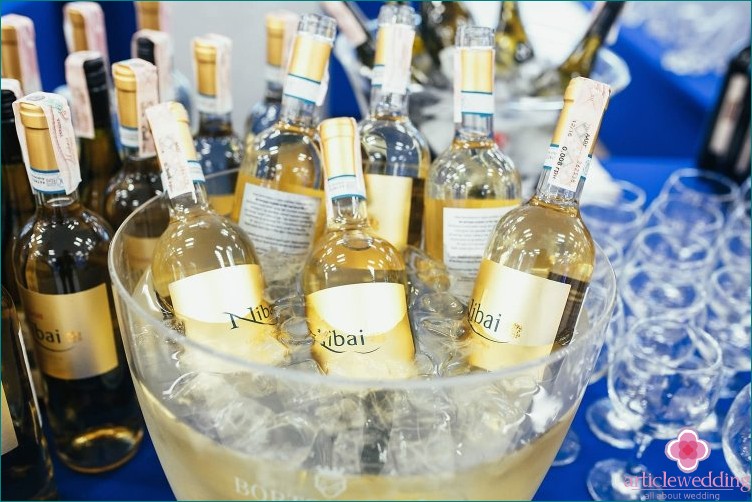 Liquor and martini - pure «ladies» drinks that are suitable for making cocktails (if the bartender will be working at the wedding), and for drinking in pure form.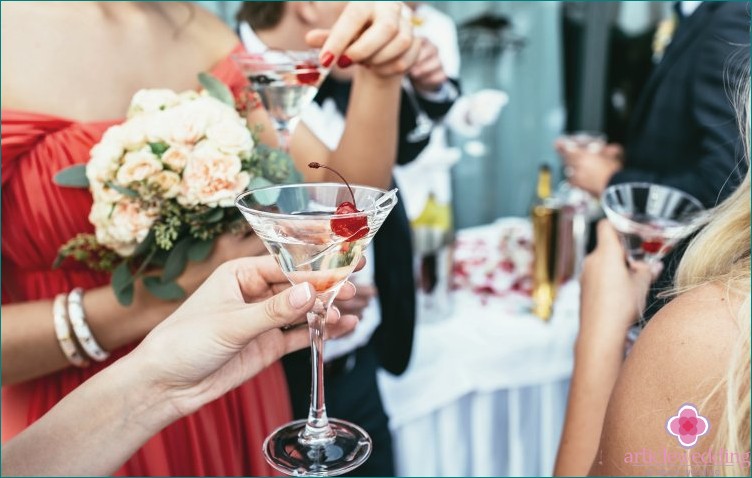 Strong alcohol. The classic option is good brandy + vodka, which at the wedding will definitely be appreciated by older male relatives. For youth, you can choose options such as whiskey, gin or rum. They are also ideal for theme weddings such as Gatsby or Chicago of the 20s, celebrations in the American or European style..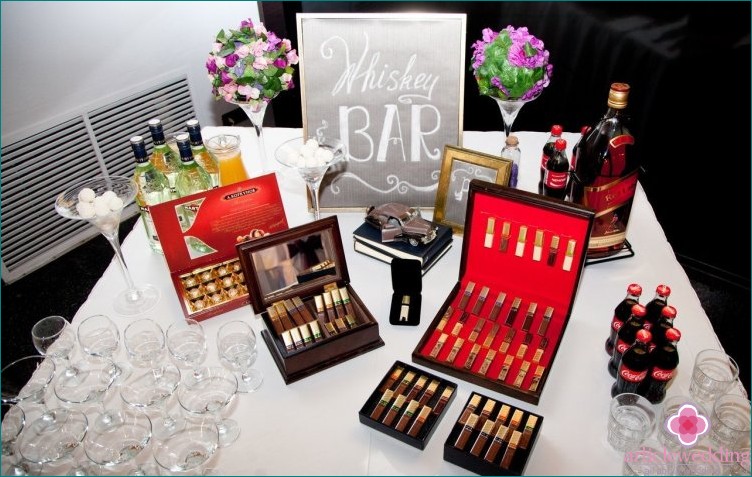 Beer is the most youthful option. If before beer or ale was not served at a wedding party, today many guests will appreciate this choice. You can serve beer directly in a barrel with a tap, and place suitable snacks nearby in the form of sausages, crackers, fish snacks, etc..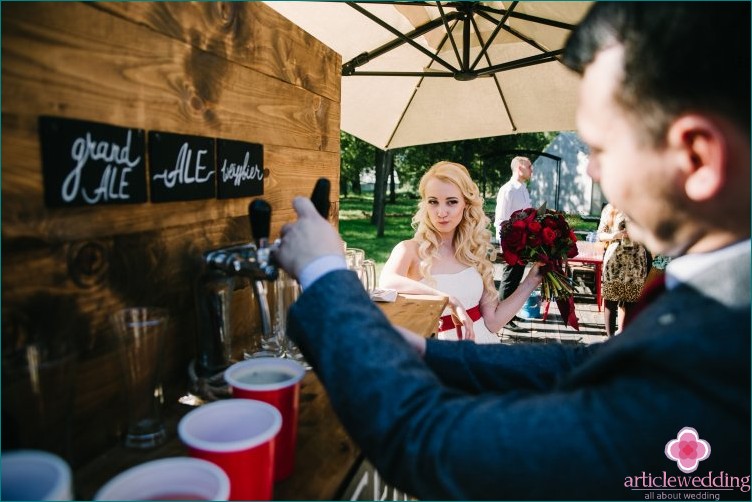 Calculation of alcohol for a wedding: how much and what to take?
Usually the minimum amount of alcohol that needs to be included in the wedding menu is calculated as follows:
champagne - 2 bottles on the table of the young, 5 bottles for the ransom (if any), 0.5-1 bottle per person for a banquet;
wine - 1 bottle per person, and, in the calculation, consider only the fair sex;
strong drinks - 1 bottle per person, moreover, you need to take into account the representatives of the stronger sex.
This is a general calculation method, it is worth adding 10-15% of each type of alcohol beyond measure so that it does not happen that there is not enough alcohol. If we talk about each individual wedding, then you can give a couple of useful tips on how to correctly calculate the amount of alcohol per person that you need to buy for a celebration.
We take into account the number of guests and their composition
It is important to accurately determine the ratio of men and women, youth and older people. You can also ask the invitees in advance what they prefer, for example, by creating a survey in a common group in messengers.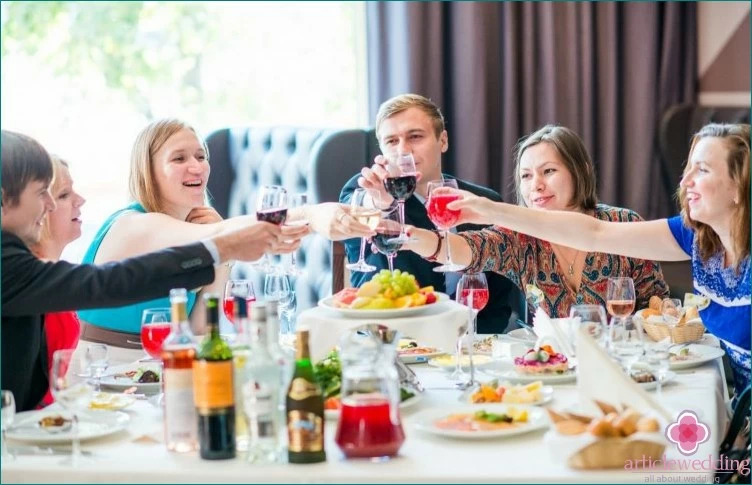 We take into account the time of year
In summer, the volume of strong alcohol is desirable to reduce, and light drinks, on the contrary, increase. Moreover, serving alcohol is chilled. On a hot day, you can diversify pure alcohol with light cocktails such as «Mojito». But in winter, hot mulled wine or grog will be a great addition to the main «alcohol map».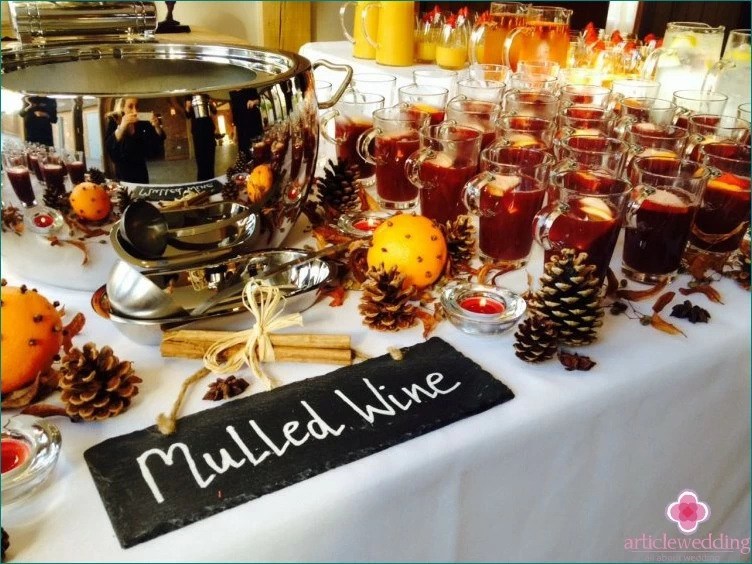 We take into account the venue of the celebration
Statistics show that more alcohol is drunk in the open area than in the closed area. Remember the sobering effect of fresh air on people, so order more drinks if your celebration is held outdoors or in a cottage.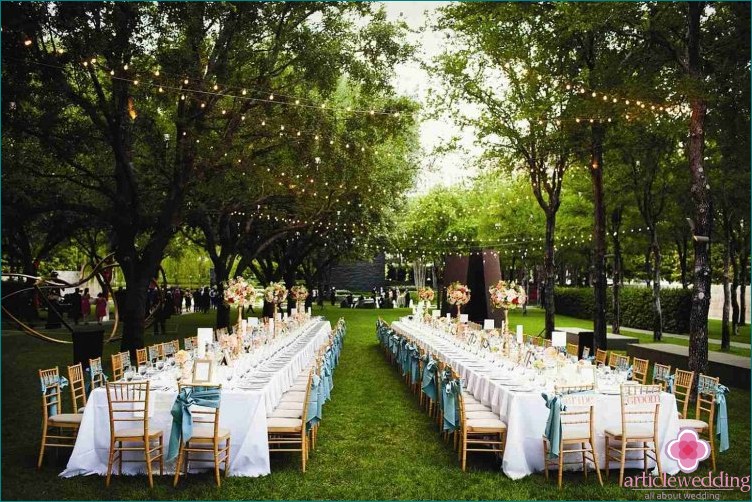 How to serve alcohol at a wedding?
When choosing alcohol for a banquet, it is important not only to choose their types and calculate the volume, but also to think how beautiful it is to serve them. We offer several original filing options..
Wine bar
You can organize a wine minibar at the wedding. This is a great choice for a celebration in the Italian or Mediterranean style. It looks like this: wine at a wedding is served on a beautifully decorated table in bottles and decanters, which offer cheese platter, fresh fruit, a crispy baguette and other snacks.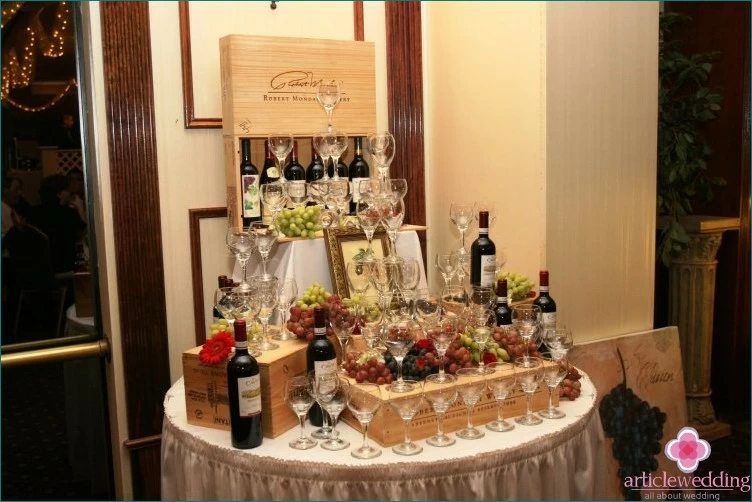 Champagne trays
The option is not so original, but unfairly forgotten. If the celebration is held in the form of a buffet, or guests must wait a little for the newlyweds from a walk, you can serve champagne at the wedding in glasses on trays that the waiters will deliver.
Mimosa Bar
An interesting version of the champagne-based minibar, from which guests will make their own cocktails, adding fresh fruits, berries and fruits to the main drink. All your friends and relatives will definitely appreciate this idea.!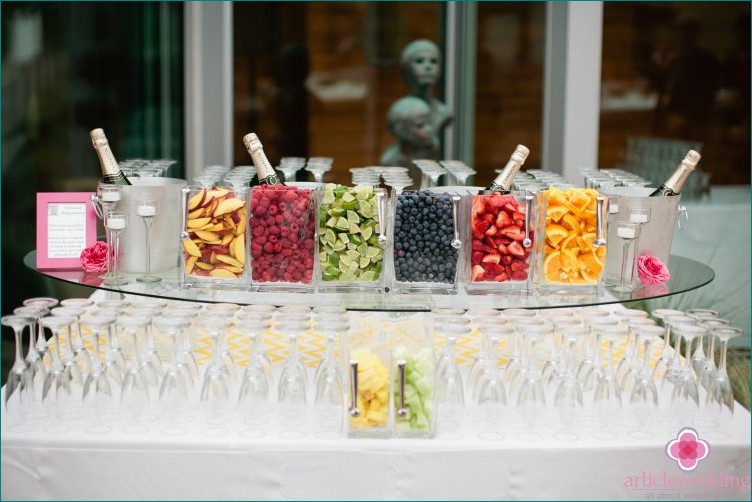 Test tubes with shots
Stylish, bright and creative option for serving alcoholic beverages. An ideal choice for a youth wedding, themed celebration of doctors or chemists.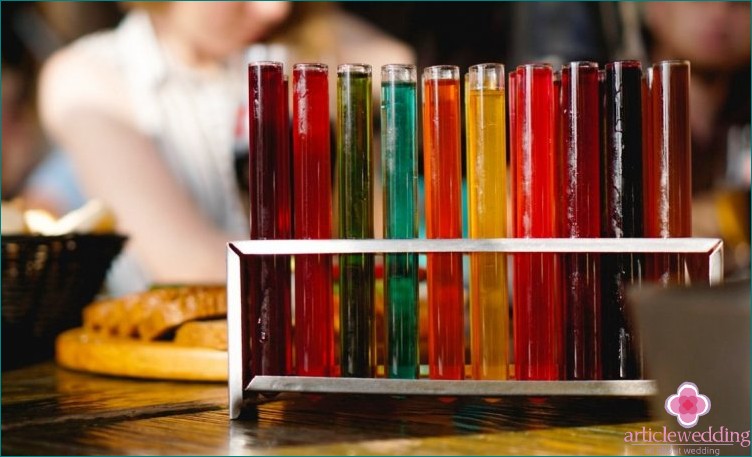 Table with a bartender
This is a great way not only to serve drinks beautifully, but also to arrange real entertainment for guests, because the bartender will prepare cocktails right in front of everyone with interesting tricks and chips.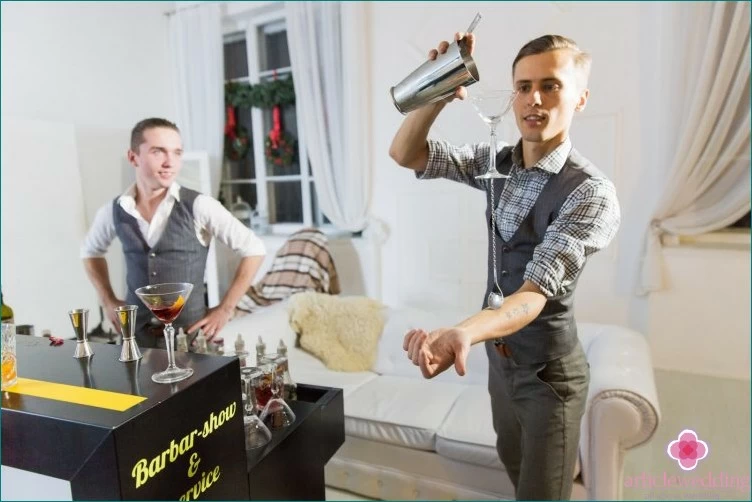 The wedding portal has tried to provide you with a maximum of useful information on how to choose alcohol for the wedding and it is interesting to serve it at the holiday. We hope you can solve this issue quickly and without any problems! And all invited guests will appreciate your efforts.