Contents
---
---
Wedding – This is a magical event in the life of every person, and therefore I want it to be remembered for a lifetime. And what could be better than celebrating a wedding in the Maldives? After all, the Maldives – it is a beautiful place on Earth, shrouded in a romantic atmosphere in which almost all newlyweds dream of being. Today, for our compatriots, nothing is impossible, therefore, if you want to celebrate the wedding in a close circle – book a wedding tour to the Maldives!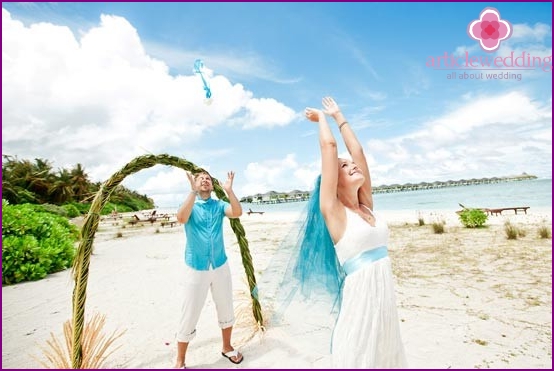 What is a Maldives wedding tour??
Wedding tour to the Maldives – This is a relaxing vacation on a small exotic island in the middle of the Indian Ocean, a furnished honeymoon room with a swimming pool or a jacuzzi with ocean views and a local wedding ceremony. The ceremony has no legal force, but the ceremony itself amazes with the richness of traditions and the atmosphere prevailing around. That is why it is suitable not only for newlyweds, but also for couples who just plan to tie their relationship with a marriage, who want to plunge into romance and renew their relationship.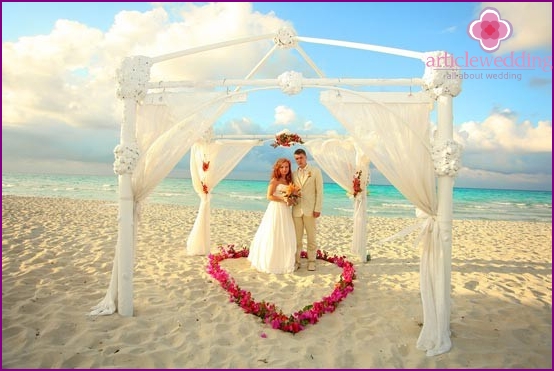 As a rule, a wedding ceremony is held in a secluded place on one of the uninhabited islands. The bride and groom go through the traditional ceremony of preparing for the wedding, after which they are dressed in national wedding dresses and escorted by boat «Doni» to the place where the solemn part will be held. However, each resort still has its own vision of how the wedding should be held, so those who want to go on a wedding tour to the Maldives can choose the most suitable option for the price, scenario, duration and number of bonuses.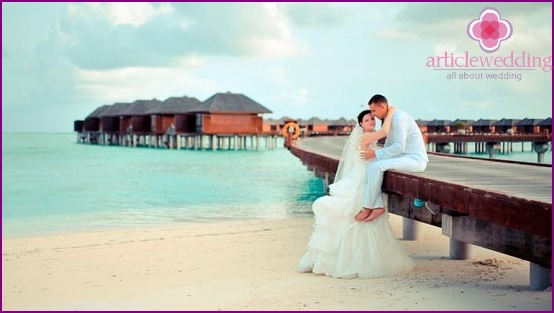 Hotels and their wedding tours in the Maldives
If you dream of an extraordinary wedding, breathtaking and amazing, then you should opt for the Full Moon Maldives hotel. Here they can realize the dream of many extreme people, offering to hold a wedding ceremony under water. However, it should be remembered that this service is provided to divers with a diver certificate and a diving diary. More conservative newlyweds at Full Moon Maldives will be offered a traditional boat wedding ceremony. «Doni», measured along the waves towards the sunset.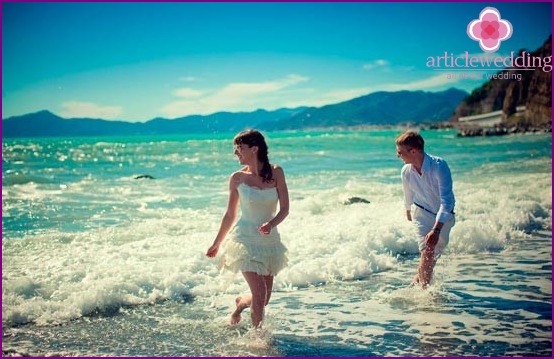 Dreaming of a long wedding ceremony? Then you need to choose a wedding tour to the Maldives with accommodation at the Coco Palm Hotel. It is in it that they will offer you the longest ceremony, the duration of which is about 3 hours. But that's not all. At the end of the solemn part of the newlyweds, a sumptuous romantic dinner awaits and a hearty refreshing breakfast after the wedding night.
Famous among domestic tourists, the Kurumba Hotel invites newlyweds to go with their friends to a desert island after the wedding ceremony, where it will be possible to celebrate.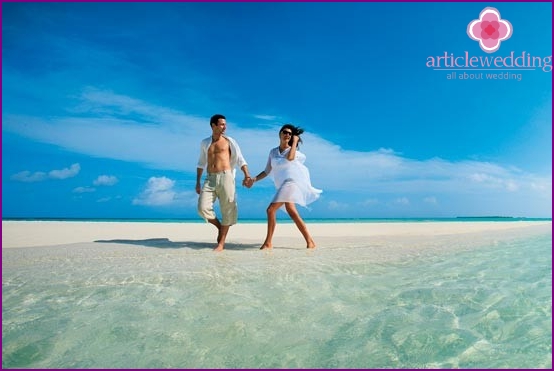 But the Meedhupparu Island Resort hotel offers its guests not only a touching wedding ceremony, but also a romantic honeymoon on an uninhabited island, allowing you to freely enjoy each other surrounded by unusual beauty and feel like the heroes of a best-selling novel.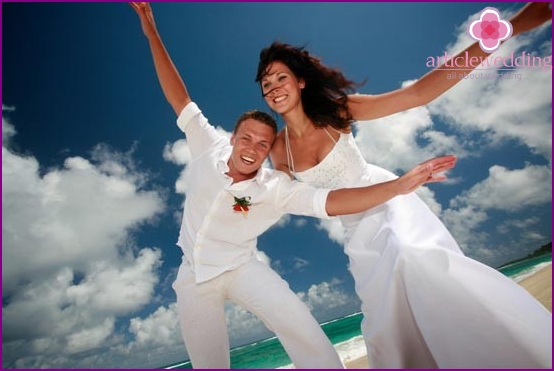 Hotel Hilton Maldives Resort & SPA offers a wedding ceremony on a boat in the middle of the lagoon or on a secluded picturesque beach followed by a boat trip.
But at the Olhuveli Hotel, the wedding ceremony begins at sunset, after which the newlyweds are escorted into a room with a wedding bed, decorated in accordance with local traditions. In the morning, they are brought to their room a tasty and satisfying breakfast that can restore strength.
Wedding tours to the Maldives reveal a piece of paradise for two for lovers, increase a tender feeling for each other and revive passion.