Contents
---
---
Honeymoon – This is a special time of affection, warmth and bliss. During this period, you especially want a sunny environment, airy things, a feeling of lightness and comfort. That is why it is so drawn to the regions where it is always summer, and no rain and snow, gray sky and cloudiness can not spoil the mood. What corner of the planet is suitable?
The articlewedding.com portal decided not to search among quite exotic offers like distant islands, but to consider a rather usual vacation option for many – Turkey This is a great place to relax together, away from everyday hustle and bustle in clear blue water under the scorching sun. Here it will turn out to spend a honeymoon in comfort, without interruption on all sorts of household trifles.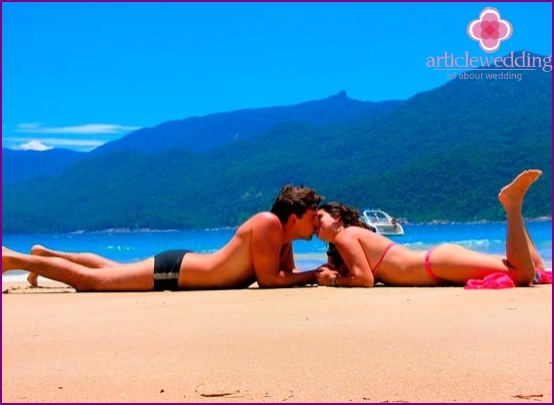 Ah, Turkey
Turkey – amazing, vibrant country, with a distinctive culture, unique architecture and original atmosphere. Amazing sea views and mountain landscapes are everywhere. And all this national wonderfully complemented by European comfort. At a minimum, this is a good enough reason to come here on a honeymoon. Moreover, in the future it will be easy for the whole family to come to the place of the first and such an important trip. So, it will be easy to replenish in the future pleasant memories with new sensations and emotions.
Waving doubts
Thinking of Turkey as a honeymoon destination, various doubts may quite reasonably arise. However, we will try to dispel them..
Firstly, the first fear is associated with the fear of spending a honeymoon just lying in the sun. However, Turkey is full of surprises, including honeymoon tours.
There will be a place where even couples with extreme inclinations will turn around: they will be able to appreciate all the thrills when doing rafting. What could be more exciting is the joint risk and overcoming on the inflatable raft of a stormy mountain river. And in order to be sure of safety, the instructor will be nearby all the time. And having extraordinary impressions, you can relax in a local restaurant, where they will surely serve a delicious dinner.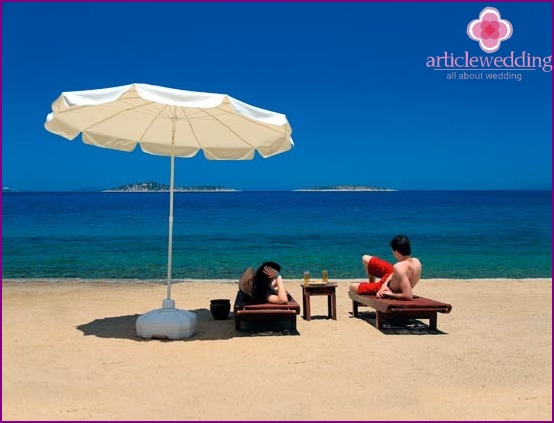 There are options to spend time and in a completely different way: for example, in the bosom of the wild or in a traditional Turkish village. This will help to replenish the baggage of ethnic impressions and knowledge about the local way of life..
Secondly, in the honeymoon, not only the daytime, but also the nightly program is important. But here, Turkey will pleasantly surprise and delight with its variety of choices. It is definitely worth watching a show with national dances and songs. The newlyweds will see glass walking and traditional belly dancing. Especially young people will like the performance reflecting the old wedding rite.
Thirdly, you can also not be afraid of a glut of national colors: Turkish discos are full of European music, and in restaurants and hotels the service is much similar to that found in the West. All this also applies to the dishes served: many will easily find their favorite food here. But if you want something more distinctive, then it is better to visit local small cafes.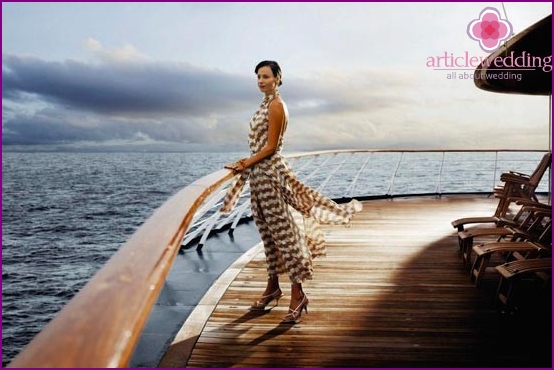 And if outdoor activities and noisy discos are not what you want after the wedding, then here Turkey will not give up the position of a good place for a honeymoon. What a memorable romantic evening on a yacht! At the same time around the star, the sound of waves and only two lovers. And here already dances and songs are completely subject to the newlyweds themselves.
If the articlewedding.com portal has not completely convinced Turkey – an amazing place not only for ordinary tourists, but also for newlyweds, you should still go there and see for yourself that we are right.