Contents
---
---
Having received a wedding invitation, each friend of the newlyweds or relatives thinks about an unusual gift for the newlyweds. A vivid example of an extraordinary wedding gift – real money wedding cake. To do this, you do not have to go shopping, choosing wedding gifts for a long time, browse the entire Internet in search of a good idea, and doubt the correct choice. Here you can also show your creativity and surprise guests with an original and original gift..
How to originally present money for a wedding?
Money – a useful gift, at all times, with which you can be calm that you guessed with preferences, wishes. These multi-colored «pieces of paper» always relevant and preferred, and in addition, they are equally good in case of the marriage of a young couple or a mature man and woman. With these funds, the newlyweds will buy what they most need after the wedding.

Banknotes are also good when the culprits of the wedding are already hard to surprise with something, because they have everything. Often, a gift (albeit an expensive one) or an envelope with a certain amount for them will turn out to be a banal gesture, and I want to see the enthusiastic faces and pleasant surprise of the newlyweds. Here are just a few ideas on how to give your wedding money in an original way:
Present a huge bouquet of beautiful fresh flowers, generously decorated with banknotes.
Monetary «cake» with real bills, DIY made specifically for a wedding gift. This is not difficult to accomplish, but looks beautiful and very original at any time of the year..
Please the newly made spouses by giving them a bouquet with airy translucent balls filled with banknotes of various denominations. Such a gift is appropriate; it makes a positive contribution to the holiday atmosphere..
Present money in the form of sweets packed in beautiful wrappers or in a bright box.
Show your creativity and embody the idea of ​​a beautiful wedding box decorated with various beautiful decor elements (beads, rhinestones, pigeons, ribbons). Inside, provide a special compartment in which you will then invest money as a wedding gift.­

Another great idea – make a money tree in a pot using real banknotes and give it to young people on their wedding day.
Improvise by presenting an ordinary glass jar filled to the top with money. It can be minimally decorated, for example, with a thin ribbon, as if hinting at the solemnity of this gift. It will be a very unusual wedding gift, symbolizing a modern bank with a touch of appropriate humor.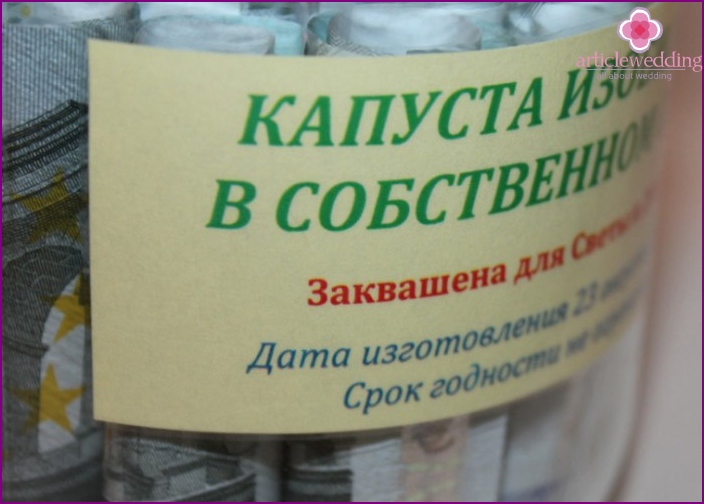 How to make a cake out of money with your own hands?
Having decided to embody the idea of ​​creating a wedding gift in the form of a cash cake, you should make the necessary preparations in advance in order to have time to finish everything for the wedding. It is not difficult at all, but it takes patience and takes a certain amount of time. Preliminarily familiarize yourself with ready-made options for cash cakes in order to decide on an idea, a scheme for its implementation, and materials that you need. Below you will find a step-by-step algorithm for creating a do-it-yourself money cake for a wedding.
First of all, you will need the following materials for the cake (they are not difficult to find at home):
Easy-folding cardboard (you can take the packaging from under the cake with the base and the lid; ideal if you have boxes of different sizes).
Plain white paper.
Paper clips.
Glue.
Decor elements (ribbons, bows, artificial flowers, two doves).
The main component of a homemade wedding gift – money (take as many exchanged bills as possible to make the money cake more voluminous). Looks great dollars for these purposes.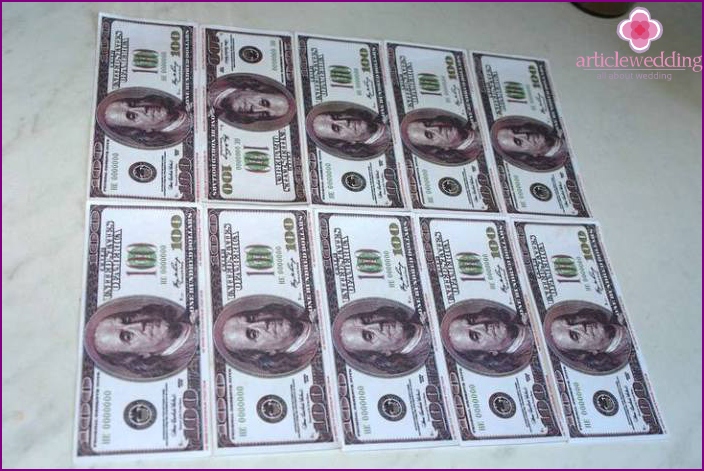 Progress:
To simplify the present stage of creating a cake body, the above-mentioned packages of different sizes from ordinary pastry cakes will come in handy for you. Just glue them together in tiers and decorate with money.
So, take cardboard and cut out circles of three different radii («cake shortcakes») We fix cardboard strips on top of them with glue around the circumference, equal in height to the money. The result should be a box that resembles a packaging for a cake with protruding sides along the edge (banknotes are attached there).­

On each finished base of the cake, fasten banknotes with banknote clips, folding them into a fist. Choose so that the pattern on each bill is the same. Fit them tightly to each other around the circumference of the cardboard cake of your future cake..

Carefully fasten all the tiers of the cake one above the other with each other using glue (for this, leave small cardboard labels to which the base of each tier is glued). Decorate the finished money cake with various decor: ribbons, plastic figures of the newlyweds, wedding decorative rings.
Important tip: to create an intriguing image of a gift, put small surprises in each cavity of the tier, for example, chocolates, paper twisted ribbons with wishes. You can use other ideas for creating such a wedding gift: using the method not to twist money, but fasten it in full size, you will save time, the amount of banknotes, and in addition you will have the opportunity to use larger denominations.
Options for greeting words to money cake
An obligatory element of any gift is congratulatory words, because any even extremely original present can lose its ability to surprise, cause general delight. To prevent this from happening, carefully select the text that you will use as a greeting and parting words for the newlyweds during the delivery of the money cake. Then any delivered speech from your lips, whether poetry or prose, will be warmly received by the bride and groom.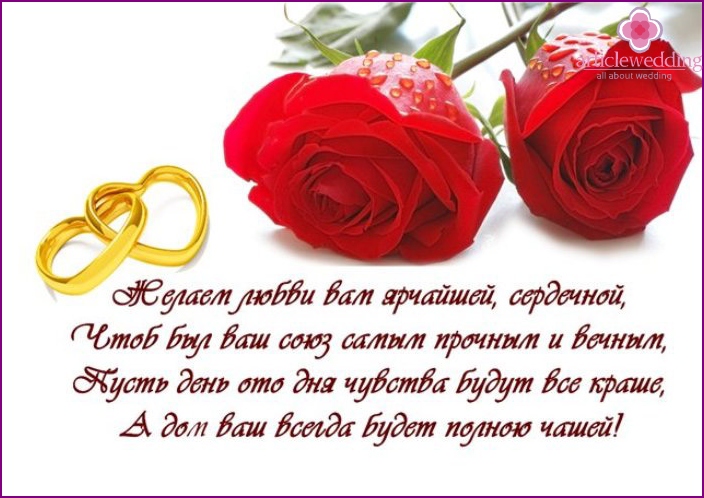 To write a congratulatory speech, draw a few tips:
Perhaps it will be just a beautiful author's toast, in which you can use all your eloquence, and then the gift of oratory. Sincerely wish the newlyweds all the best, a happy family life, lasting relationships, true love.
Compose a short lyric poem. Let it be very short, but it will be from the heart.
Do you have any writing or poetic talent? It doesn't matter, you can always take advantage of pre-existing wishes that are easy to find on any wedding-themed greeting card.
Expand the theme of cash cake, focusing your desire on the financial viability of the future family. Present the money cake as a symbol of prosperity, prosperity and a sweet life. Use this idea in your congratulatory speech – and you will not need to invent any additional words.
Photo collage of cool money cakes
Money cake – This is a gift that will surprise not only the newlyweds, but also everyone present at the solemn celebration. The most remarkable thing is that only your hands, inspiration, creativity and the main material are needed to create it – money. Browse below an interesting photo collection of cool money cakes to decide on an idea and bring it to life.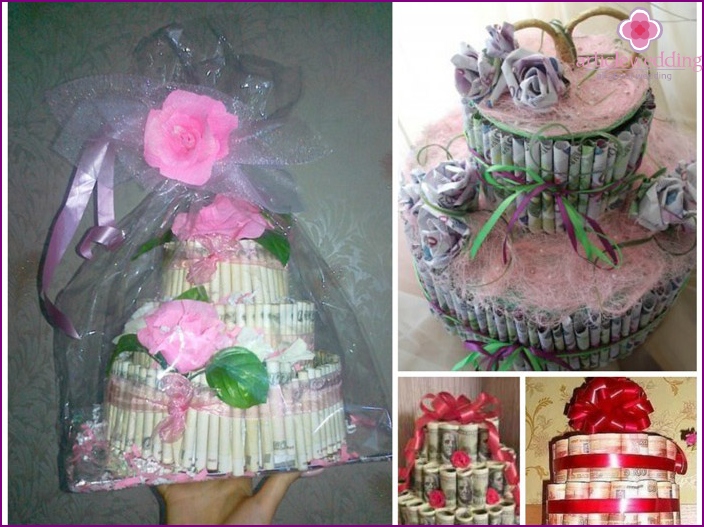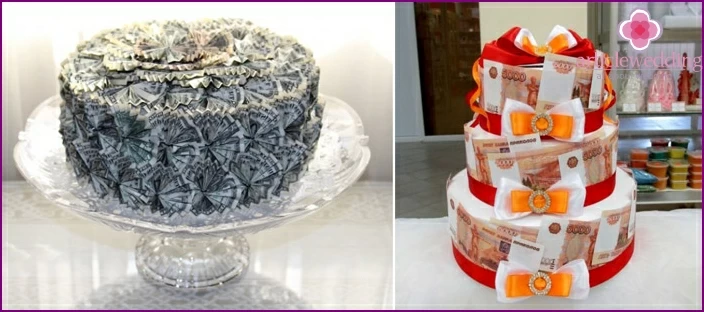 Master Class – cake of money and sweets
Making a cake out of money or sweets – This is an interesting lesson that will not only bring amazing results, but also give you great pleasure. There are many methods by which this gift turns into a real masterpiece of the souvenir plan. Watch a video with a master class on making money cake with the addition of sweets. This idea is easily complemented, you only need a creative approach to business and original ventures.