Contents
---
---
Tuxedo, tailcoat, frock coat, stand-up collar, butterfly, cufflinks, boutonniere ... You can't count all the details. Not surprisingly, getting lost in the intricacies of a men's wedding suit is easy. What to choose for official gala receptions? What is suitable for a daytime wedding? How not to look silly and too pathetic at an informal holiday, such as outdoors or in a family circle? The bride and groom should both look impeccable, as www.articlewedding.com insists. Pay attention to the wedding etiquette in men's attire.
General recommendations:
Determine the type of wedding: formal reception, family event, theme party, etc..
Consider the time of year and time of day (suits of darker colors are suitable for cold seasons and evenings, for the summer period and day you can afford to dress in a light suit).
Plan the search and purchase of the costume in advance, as additional fitting may be necessary, as well as the selection of accessories.
Ask friends about shops and salons that offer quality products..
Match the style of dress with the bride. You are the main figures during the wedding, so even outwardly you should look harmonious and attractive.
Preferences for an official evening reception
If you decide to order a chic restaurant for a wedding, invite a lot of guests (including those holding high posts), then you should look accordingly. Pay attention to tailcoats, pick up trousers (for example, striped, if you want to show originality), a shirt (white with a stand-up collar, it is possible with beveled edges), in addition, vests and camisoles look good at such weddings. Choose accessories carefully: leather shoes, cufflinks, even gloves.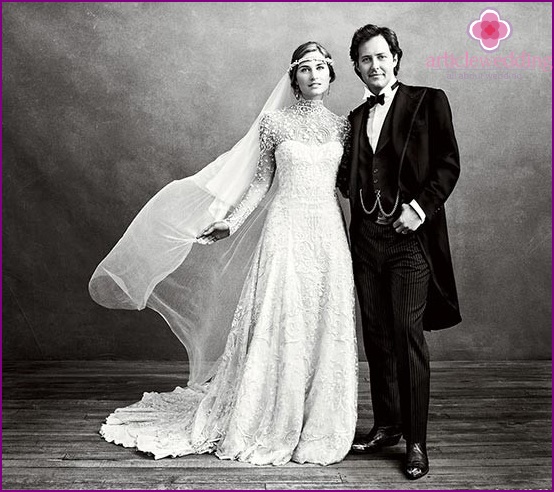 Wedding in the evening
Clothing for evening events should be elegant, especially for weddings. Grooms should prefer a tuxedo, matching trousers and a shirt. Pay particular attention to the choice of butterflies, cumberbands (wide tuxedo belt) and cufflinks.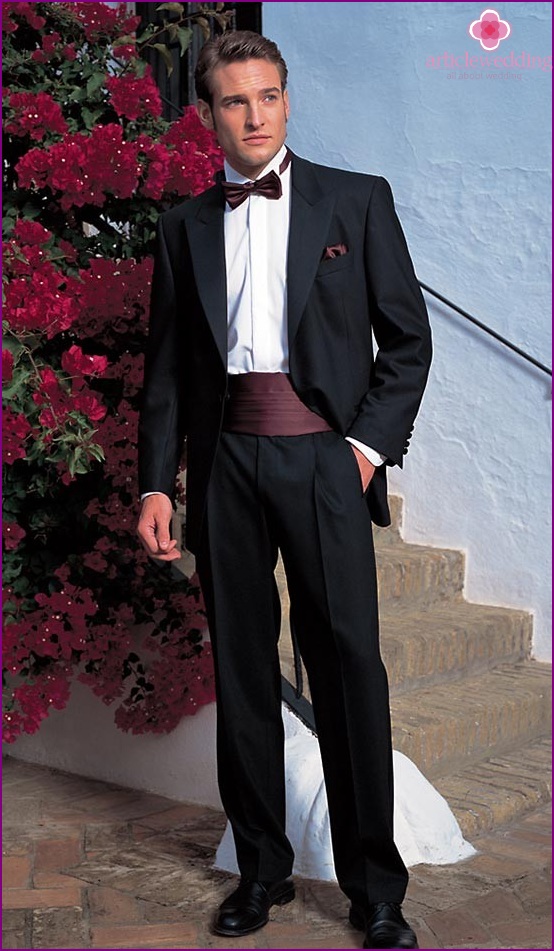 Daytime Reception
Clothing for the wedding ceremony depends on the time of day. Fraki, in which the groom will look stylish at a wedding in the evening, do not fit in the best way in the daytime. You should choose a frock coat or tuxedo. Putting on a frock coat, you can pick up gloves for it, as well as an escot tie (expanding towards the end).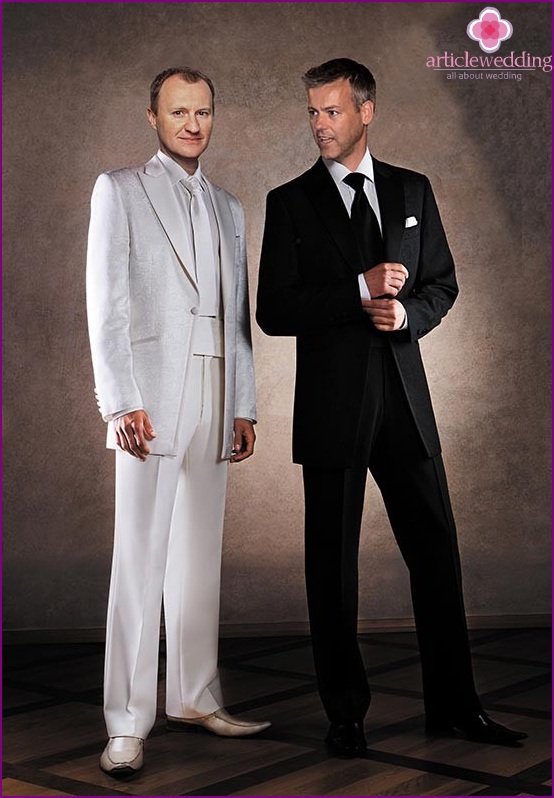 An ordinary daytime wedding
For this type of wedding, a stylish business suit, a camisole, shirts with an ordinary collar or stand-up collar, striped trousers, a bow tie or a small-patterned tie, light colors are suitable. According to the wedding portal www.articlewedding.com, the main condition is that all the elements of the costume and accessories should be combined with each other.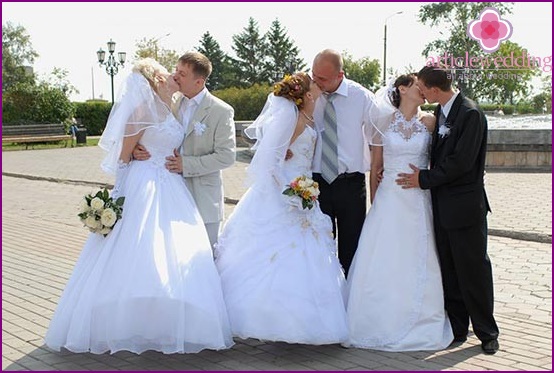 Stylized wedding
If you decide to celebrate a wedding in retro style, on the beach, the French spirit, etc., choose clothes for special occasions with the bride. Your outfits should be made in the same style and organically complement each other. Study the materials related to the chosen topic, consult stylists for advice, and also pay attention to details.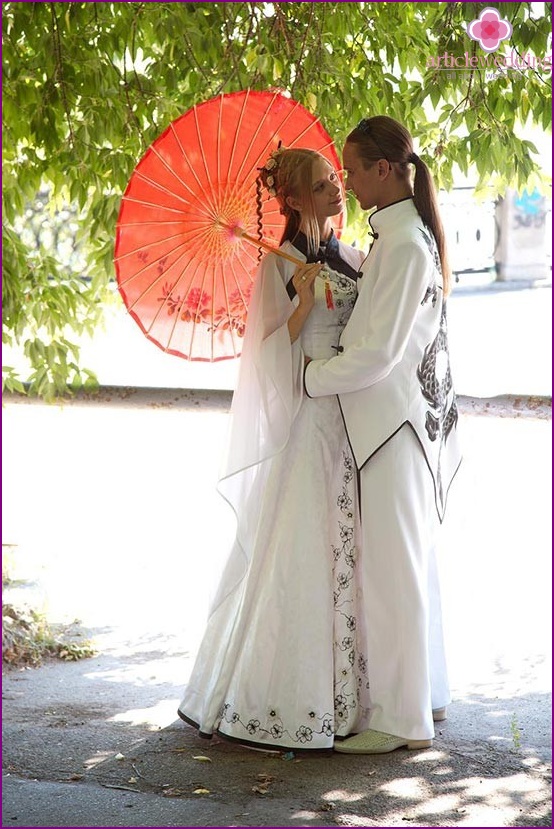 Grooms should approach with the utmost responsibility and thoroughness when choosing wedding dresses. Dress code, style, etiquette play an important role when you must give preference to one or another option. The right choice of costume will add beauty and thoughtfulness to the overall look of the wedding.