Contents
---
---
Butterfly is one of the latest trends in the world of modern men's fashion. Indeed, at such a crucial event as a wedding, the groom should simply shine and be the standard of style and sophistication for all.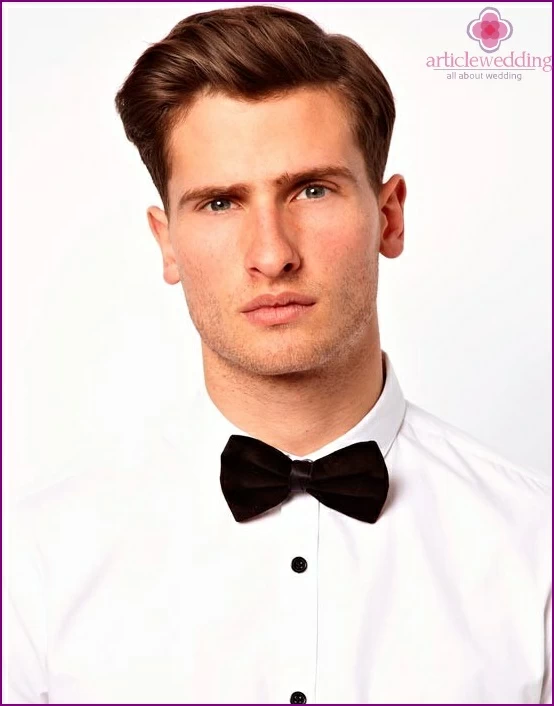 If in doubt at the first stage
Many visitors to the wedding portal www.articlewedding.com can confirm that some future husbands simply do not want to wear this important element of a wedding suit. Such naughty whims are worth recalling that in the West the butterfly is worn only in the most festive and solemn occasions, especially with regard to the outfit for the groom. For example, at meetings with queens and delegates of other countries. And what will be worse than your bright and joyful marriage? When the man does not find what to answer, the question will be completely closed and it will be possible to go to the nearest specialized store.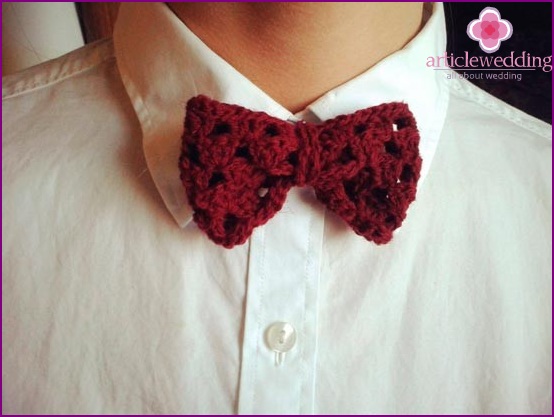 Classics always remain classics
Immediately I would like to talk about the strict black bow tie, which is the progenitor of the whole kind of these additional elements to wedding suits. Such a butterfly will suit absolutely any business suit of dark shades that are sewn just as qualitatively and tastefully. If you can still try to pick up some interesting shirt for a tie in terms of color scheme, then the classic black butterfly does not tolerate such experiments. Only white shirts, as classic and austere as the butterfly itself. Well, what kind of butterfly without a tuxedo? Therefore, since you have already decided to start with a butterfly, you will also have to buy a stylish and elegant tailcoat. Do not be afraid that such a jacket will look too pompous. Now they are sewing even more everyday ones, if they can still be called so, tailcoats.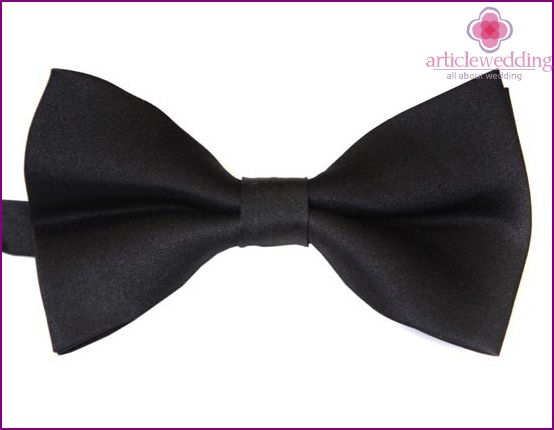 Hand knitted butterflies
Currently, many newlyweds do not want to hold down their wedding celebration in the shackles of strict and standard weddings. The same can be said about the wedding dresses of the bride and groom. Now butterflies, the so-called hand-knitted, are becoming more and more popular. The pattern and direct color of the butterfly itself in this case will be limited only by the imagination of the customer. Now, many couples in love even prefer not to combine colors, but simply take everything almost colorful. However, you should not go so far, since the main thing in the groom's wedding suit should remain a feeling for his beloved. If the colors of hand-knitted butterflies will still be combined with some other accessory, then the finished image will turn out to be more than romantic. This statement can be confirmed by numerous readers of the wedding site www.articlewedding.com.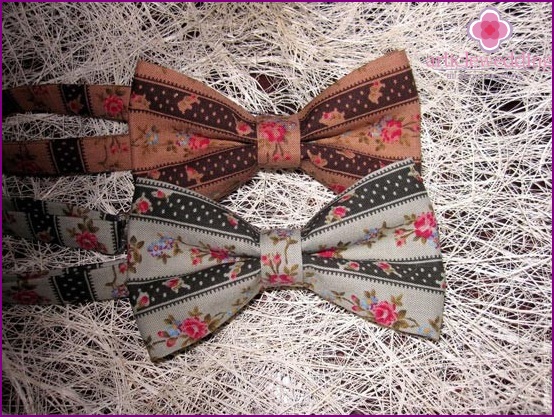 Polka dot and checkered
Wedding butterflies, which are made as checkered shirts or polka dots, are just a real fashionable squeak. Such attributes of the groom's wedding suit on warm summer days are especially relevant. Such a butterfly will be perfectly combined not only with a white shirt, but even with other shades more pleasant to the eye. Among other things, under a bow-tie in a box, you can already choose a wedding jacket and a very fitted one, and even with straps on the elbows, which will give this element of the wardrobe an extra gloss.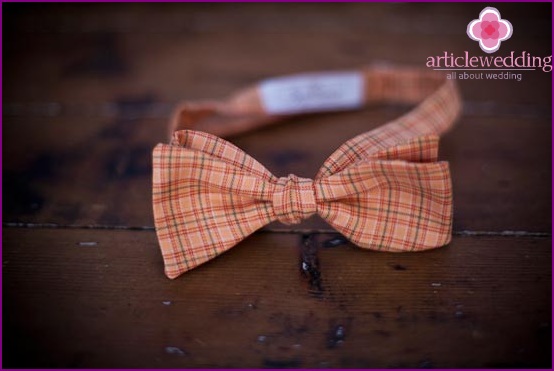 It's better to make your own, which means a unique butterfly
When you have completely decided on the color, the classical orientation of the butterfly, and under what costume you will wear it, in fact, then it's time to talk about how to make your own butterfly. This attribute of any wedding dandy is not so expensive when compared with ties. This fact means that you do not have to throw out even more money from the wedding budget, which are already planted in a celebration.
And in the end I would like to note that nobody has ever forbidden to be a refined and sophisticated groom at a wedding. Therefore go for it.