Contents
---
---
Choosing shoes for the groom - what could be easier? Men often act on the principle of "come-see-win, bought, that is." It is typical for women to choose for hours «their» shoes of fifteen, almost identical pairs. But, as it turned out, the choice of wedding shoes can be a tangible headache for the strong half of humanity. A special day requires more responsibility than an everyday shoe issue. And, of course, many men try to buy shoes for a wedding with a longer view. So that the shoes could be attributed more than one day, but at least a couple of seasons.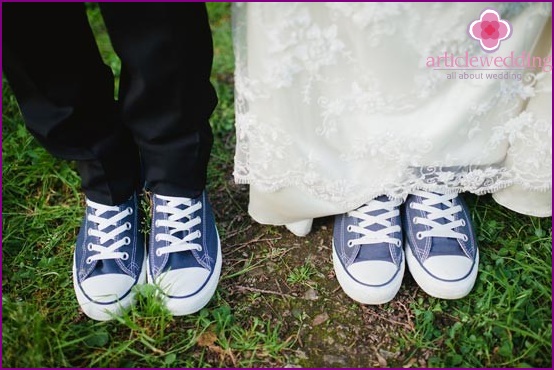 The wedding portal www.articlewedding.com will help not make a mistake in choosing wedding shoes for grooms..
Emphasize the figure
It turns out that not only women can be complex about the harmony of their legs. Men, as it turns out, are not inferior in this. Well-chosen shoes will help «to do» the groom's legs are slender and ringing, even if they are pleasantly chubby. To do this, just select a pointed pair of shoes.
Many will say that a narrow nose is no longer a trend; modern London dandies can capriciously twist their noses. Only, it is worth paying attention also to the moment that oval and square noses are categorically not a pair of business suits. And in this rule there is only one caveat: only a tuxedo requires round-toe shoes.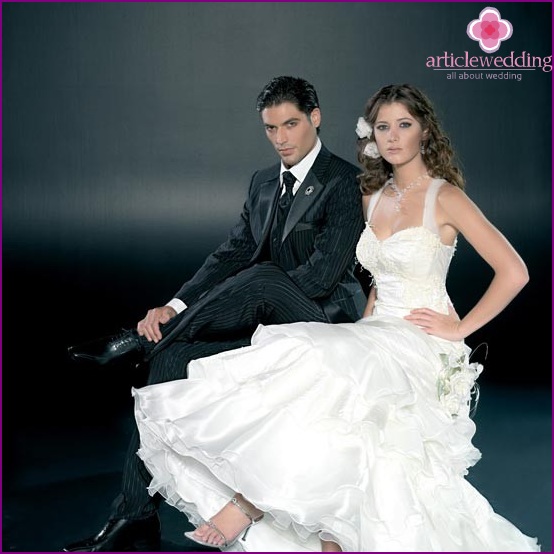 With or without shoelaces
The best choice of the groom, after the bride, of course, is loafers. Light shoes will be especially successful if the wedding is planned for the warm season. But don't forget one important point - no shoelaces!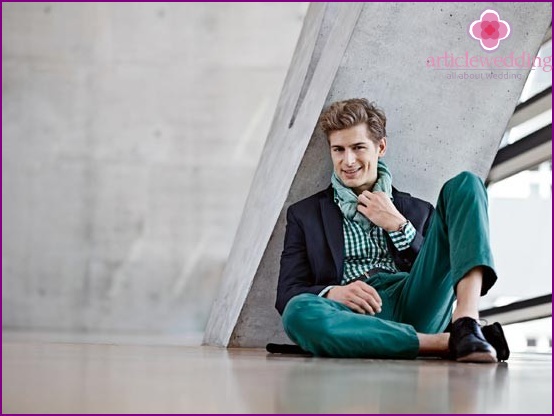 Although, especially passionate fans of shoes «on the ropes» you can give an indulgence. But with the condition that the laces will be thin until transparent and tone-on-tone match the overall color of the shoe.
Material issue
Leather is the undisputed leader among groom shoe manufacturers. Lacquered, matte, perforated, patterned, imitated «under python» - for every taste and color. Do not forget that varnish «support» without fail require a tailcoat and tuxedo. Simpler costumes «will appreciate» and simpler options.
Less fashionable, but more comfortable suede is also a great choice for wedding shoes without five minutes of a husband. Broken quite a few copies on the theme, whose appearance is more noble and sophisticated - leather or suede after all.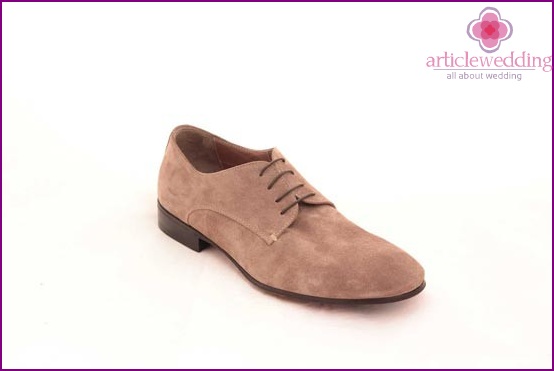 Do not shy away, dear grooms, and velvet shoes. Believe me, this is not only the fabric of ladies' dresses. The velvet of your shoes is able to create a unique image of an elegant, dressed-up mod.
Color ensemble
Dress-colored shoes are by no means a strict, unshakable rule of wedding attire. Shoes can continue «suit» the whole outfit, and shade it brightly. Of course, not many people dare to combine bright red shoes with a matching shirt and a snow-white suit. But, you know, if the wedding is themed, say, a la «Raffaello», such a bold contrast will look very appropriate.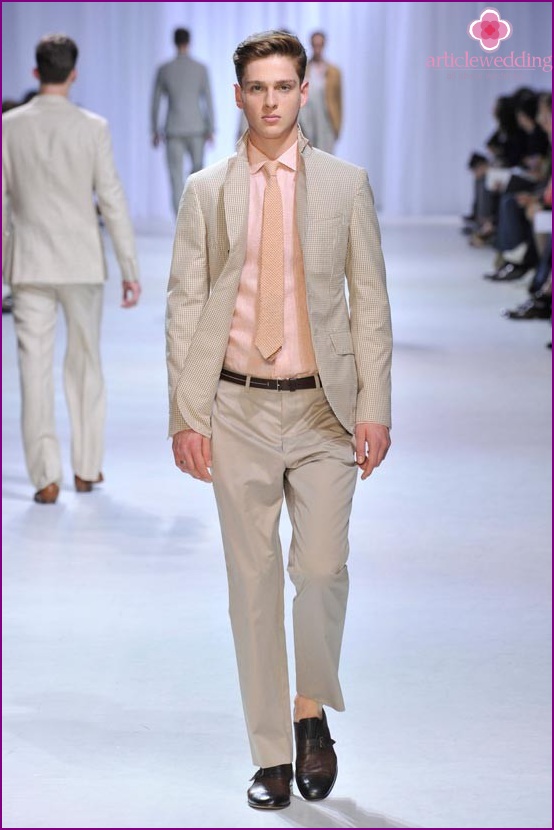 Let's walk through the main costume colors and matching shoes. If the groom chose a black classic or «asphalt» a suit, it is perfectly complemented by matching shoes. A highlight can be made by playing the textures. Say satin and velvet, or matte fabric and patent leather shoes.
If the groom's outfit sparkles with dazzling whiteness, pleases the eye with soft light shades, www.articlewedding.com recommends taking white shoes, or, as mentioned above, in the tone of a shirt. By the way, an interesting move will be to beat shoes, a belt and small wedding accessories in one gamut.
Light gray, metallic-colored suit is favorably emphasized by black shoes made of matte leather. It is the dullness of the shoes that will not allow the groom to turn into a bowler grated to shine.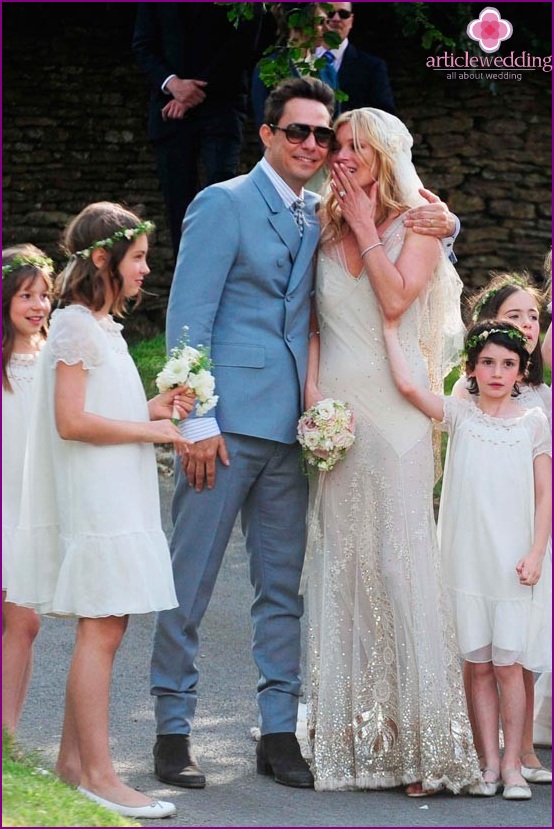 Cream, beige, sand, brown suits the groom perfectly get along with shoes with ocher, cinnamon, walnut tones. Such a tandem will look especially relevant at autumn weddings..