Contents
---
---
Underwear can tell about the character of the girl. What kind of underwear to choose for a wedding so that it combines convenience, beauty and style? Each girl has her own preferences regarding a bra and panties, but most agree on one thing - the underwear should be beautiful. However, does this apply to weddings when convenience comes first? The wedding portal www.articlewedding.com will tell you how the perfect underwear for the bride should look.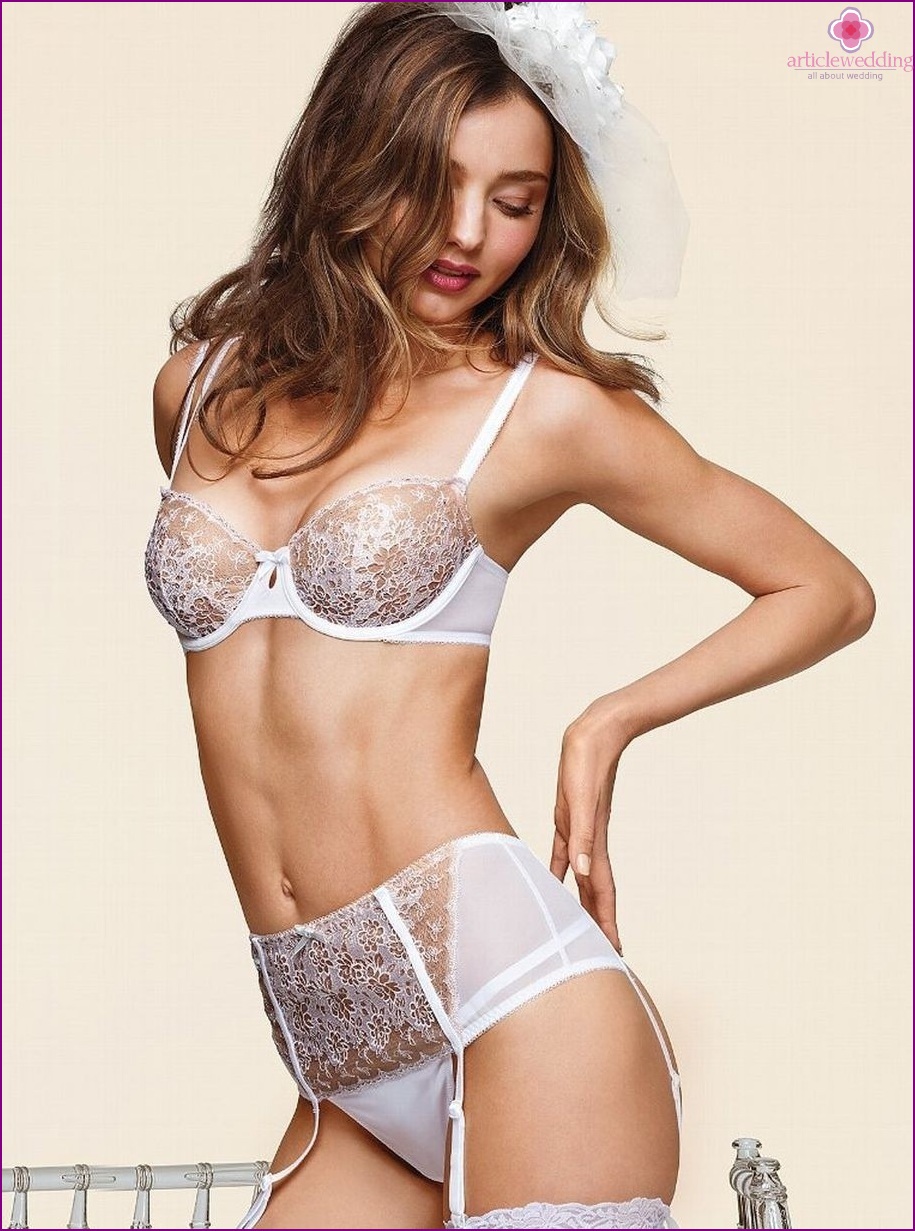 Choosing the right bra
In choosing a bra for the wedding should be very careful, because in this case, convenience is above all. First of all, the bra should fit under the dress. If it is open-top, harnesses and protruding straps will be redundant. If the dress has a loose cut, the bra should be very strong, so as not only to support the chest, but also look beautiful under the dress. If your dress has a transparent corset, you should be especially careful in choosing clothes. In no case do not choose transparent models, as you put your chest on display. Under the open transparent corset, choose beautiful lace underwear that will cover your chest as much as possible. Thus, you can emphasize the beauty of your figure and become very seductive for your chosen one. Also, stick to white tones in the choice of color, because a black bra under a white dress is unlikely to be able to decorate your look.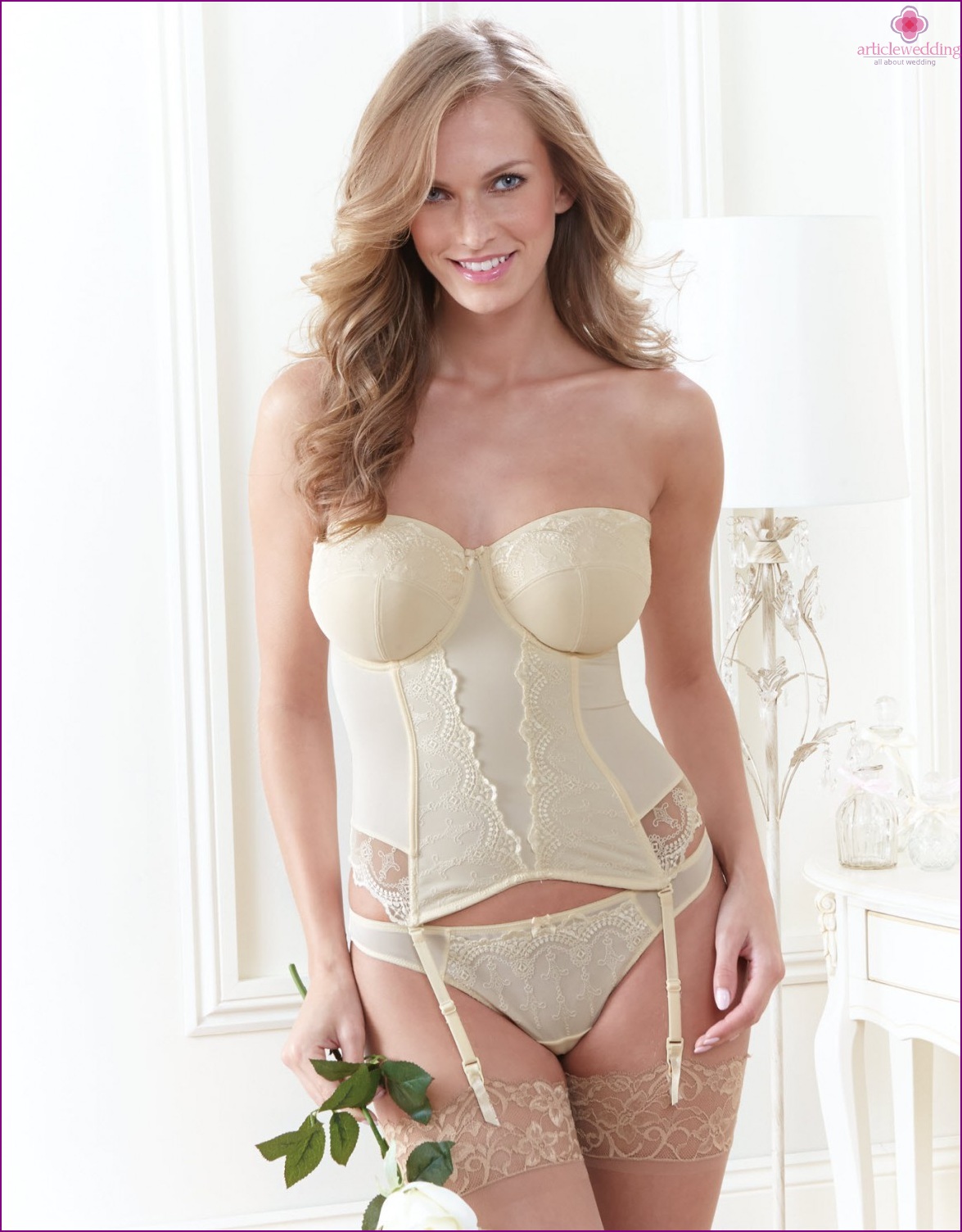 We select the right panties
It is very difficult to imagine what linen should look like, which combines beauty and convenience, however it exists. If you want to look very sexy for your husband during your wedding night, and at the same time, want to feel comfortable during the wedding ceremony, choose elegant lace shorts. Such underwear will emphasize your figure and will look very beautiful. Drop the idea with thongs and tango panties, because at the wedding you will have to move a lot, and in them you will also not be very comfortable. Be sure to make sure that your underwear has some zest: a bow, rhinestones or lace. Erotic lingerie will make you feel more confident and sexier.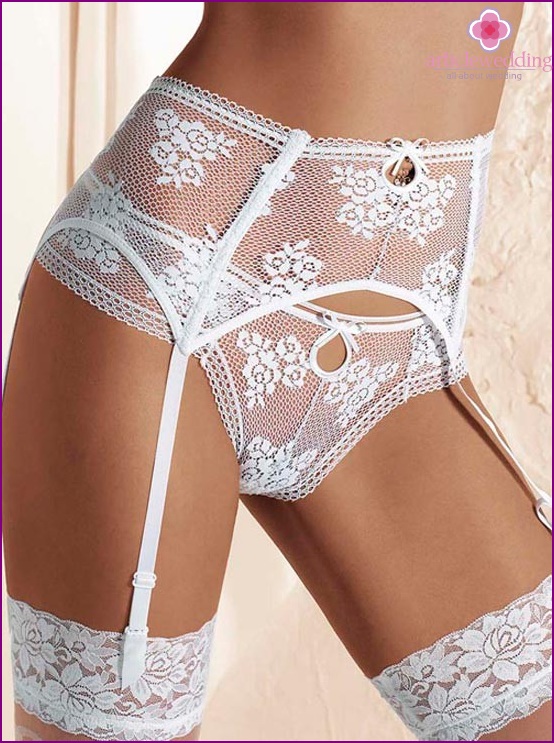 A few more nuances in choosing clothes
Make sure that the top and bottom of your kit blend well with each other. It is important to try on the laundry several times to make sure that it does not cut or squeeze you. Another important addition to beautiful underwear will be stockings that you can choose to your liking: snow-white or flesh.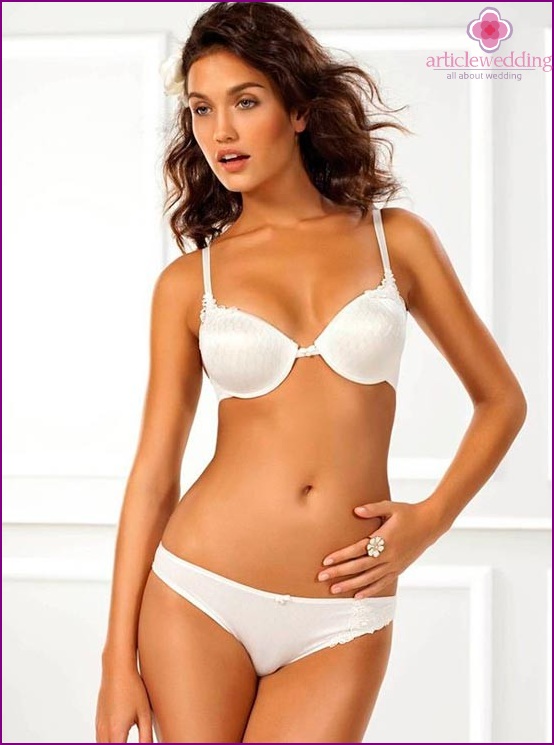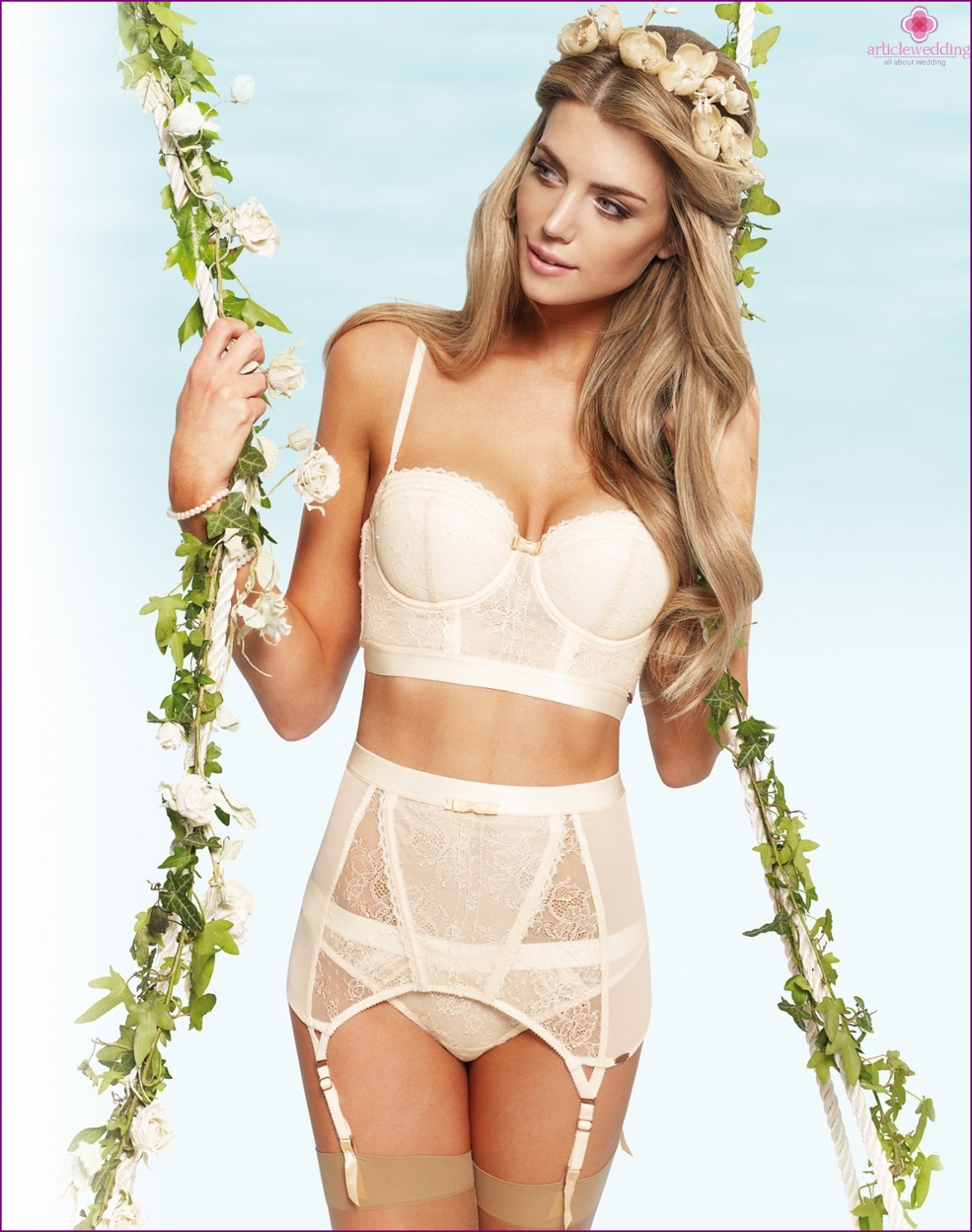 Many brides consider corsets very feminine, but think about whether it will be convenient for you when a tight corset will be tightened even more tight under a wedding dress? If you really want to impress your spouse with your beauty and femininity, just prepare a removable set of linen that will be designed specifically for the wedding night. After noisy wedding fun, just change your underwear and amaze your husband with your originality. Another little secret are push-up bras, which allow you to lift your chest and visually increase it by size.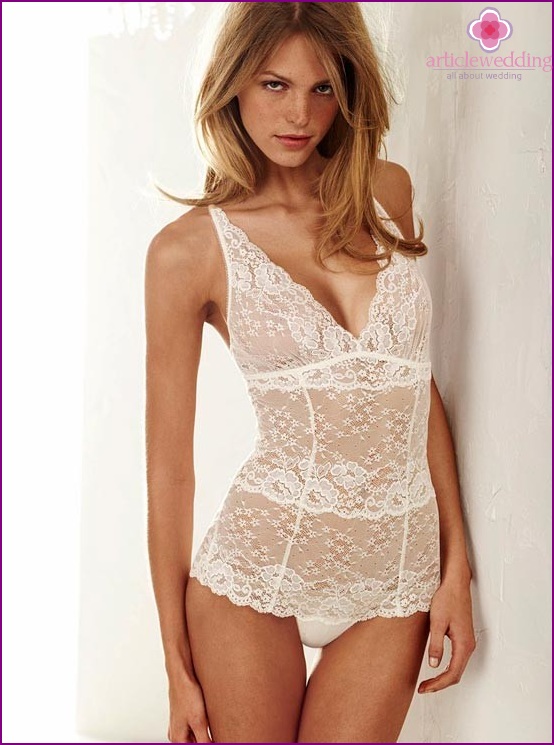 Beautiful underwear will make you feel like a real queen. You will feel the convenience and comfort combined with beauty and originality. Choose natural materials of linen and try to avoid synthetics so that you are not very hot and your body can breathe. Creative lingerie allows you to make your wedding unforgettable.!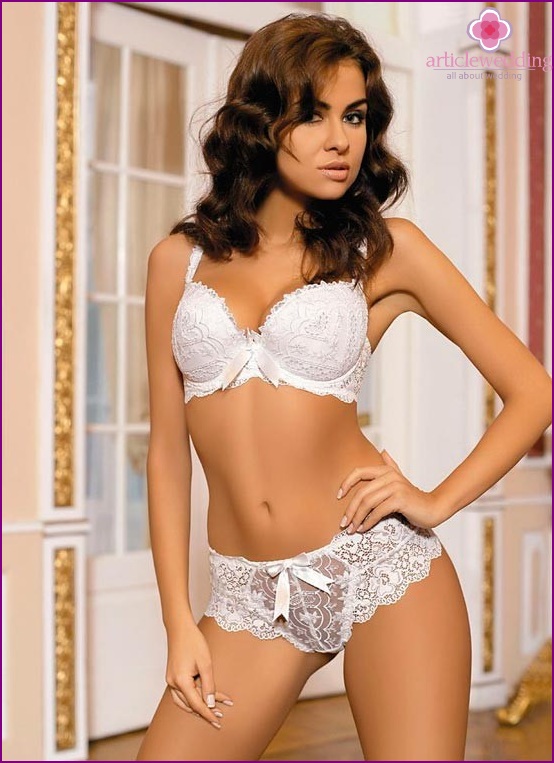 The website www.articlewedding.com wishes you to make the right choice and choose the right underwear that will turn your husband's head around and make you a happy woman!