Contents
---
---
For several seasons in a row, European catwalks have been full of brightness and originality of outfits with floral prints. Now this «hot» the trend is most pronounced in bridal fashion. A floral print is present in wedding dresses, shoes and accessories, making the image of the bride even more delicate, romantic and touching..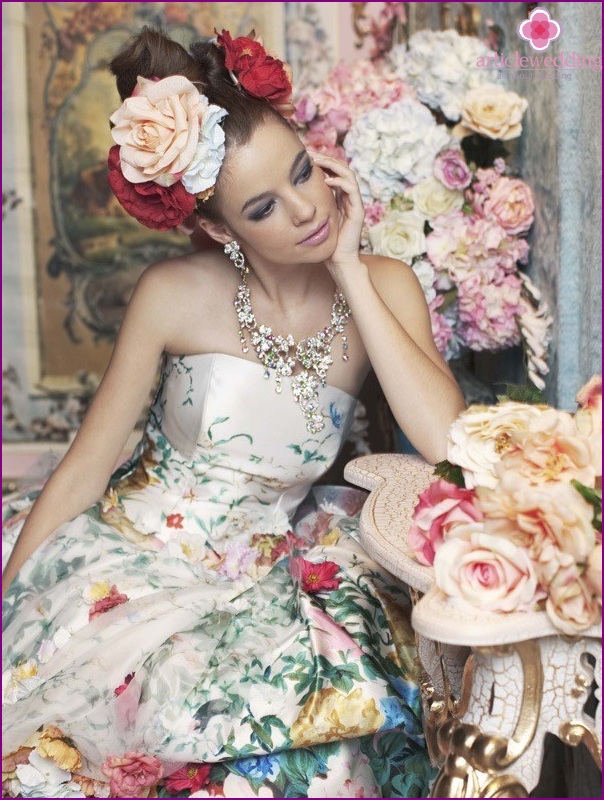 Floral Wedding Dress
A floral print on a wedding dress is a novelty that surprises and shockes, the portal www.articlewedding.com believes. To cater to the tastes of the most capricious and demanding brides, designers have tried to create many types of floral designs.
A floral wedding dress looks intriguing, feminine and tender. Such a dress will look especially good at a themed wedding celebration, for example, as part of a wedding that takes place outdoors, in a park or garden. Exquisite dress in «flower» - great choice for a modern bride!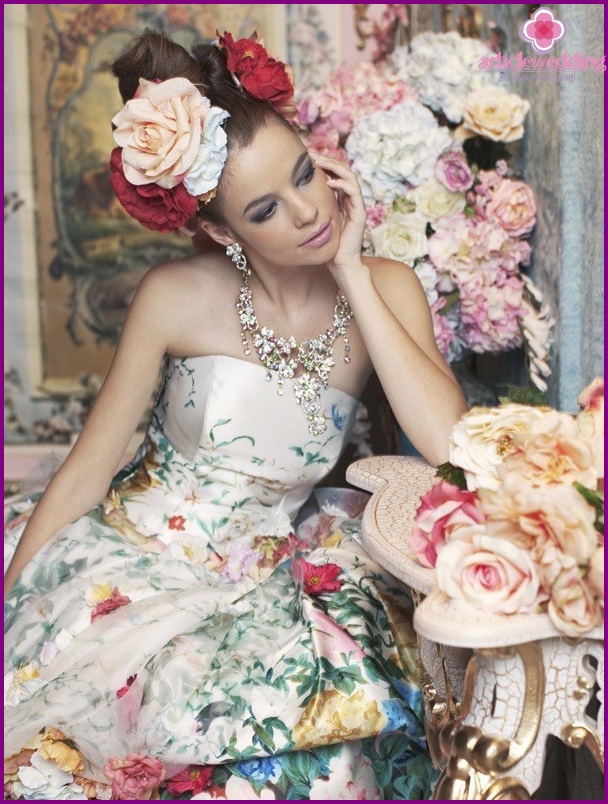 If you are looking for an outfit with which you are going to surprise and amaze guests, then a wedding dress with a print is an ideal option for you.
White dress with white print
An approximate model to a classic wedding dress is a white dress with an elegant white print. This outfit option combines fashion trends with a commitment to tradition.!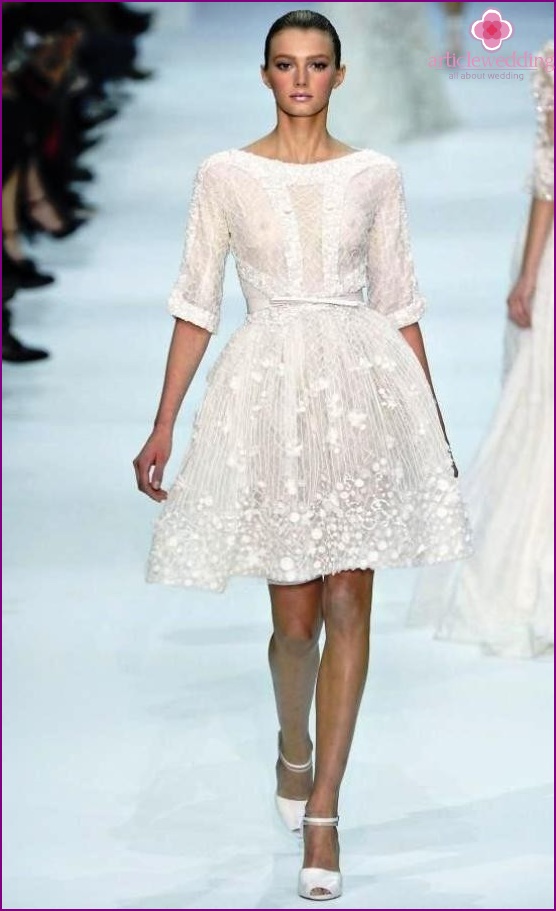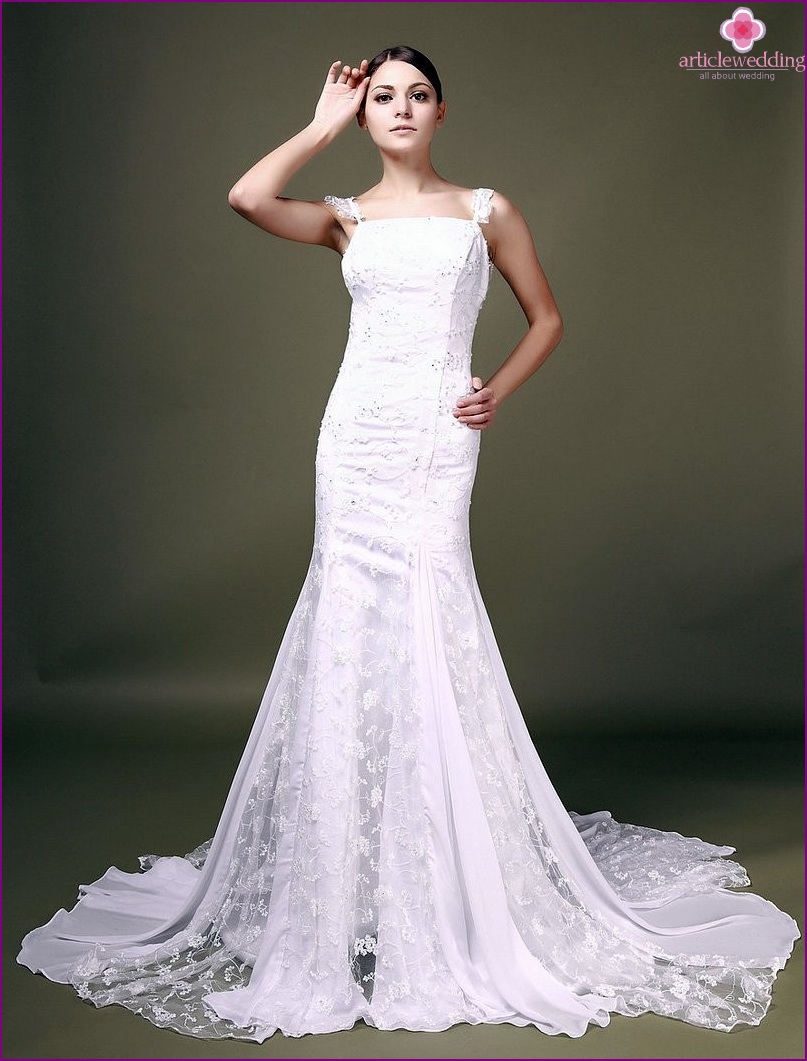 White dress with color print
A bolder option is a white wedding dress with a color print. Brides are offered a wide palette of bright and pastel floral designs. Strict classic white color combined with color details emphasize the individuality of the bride.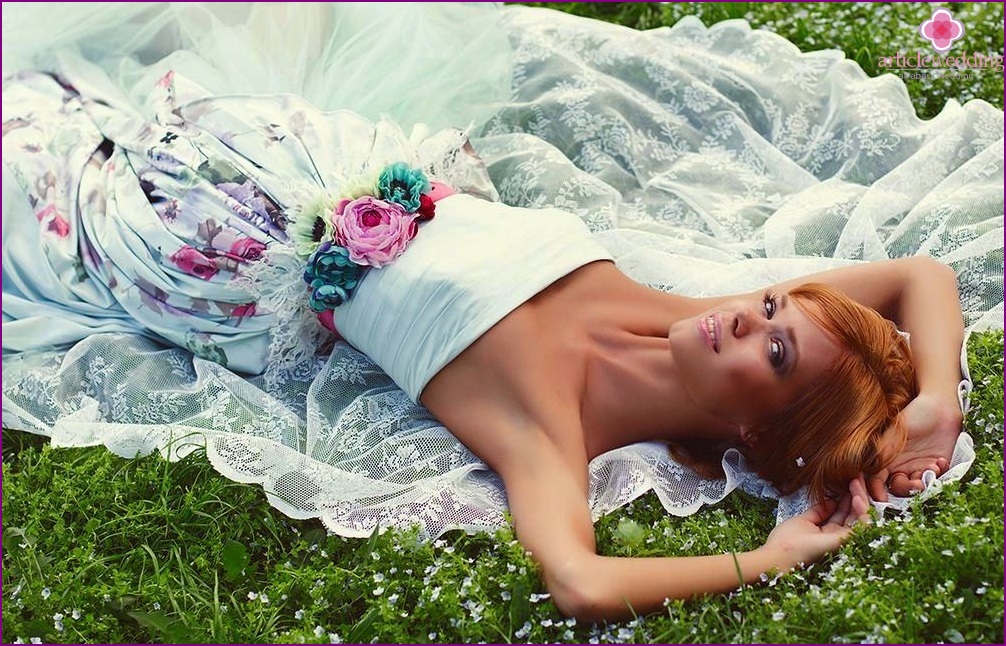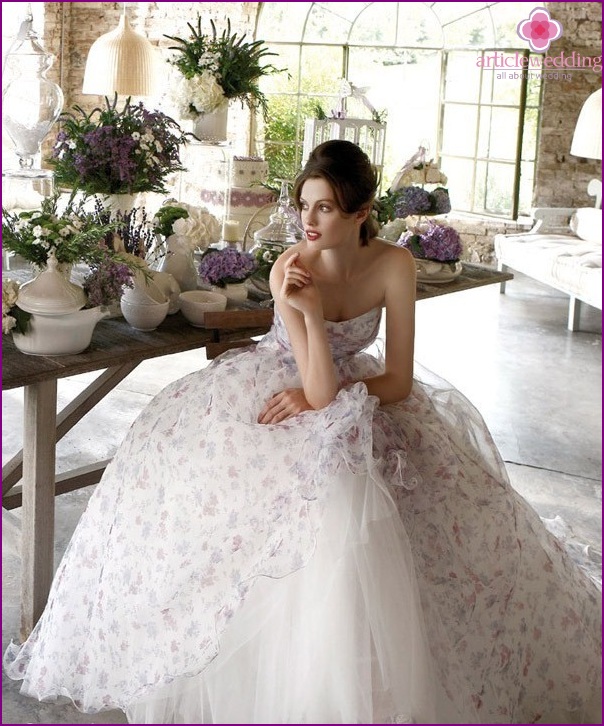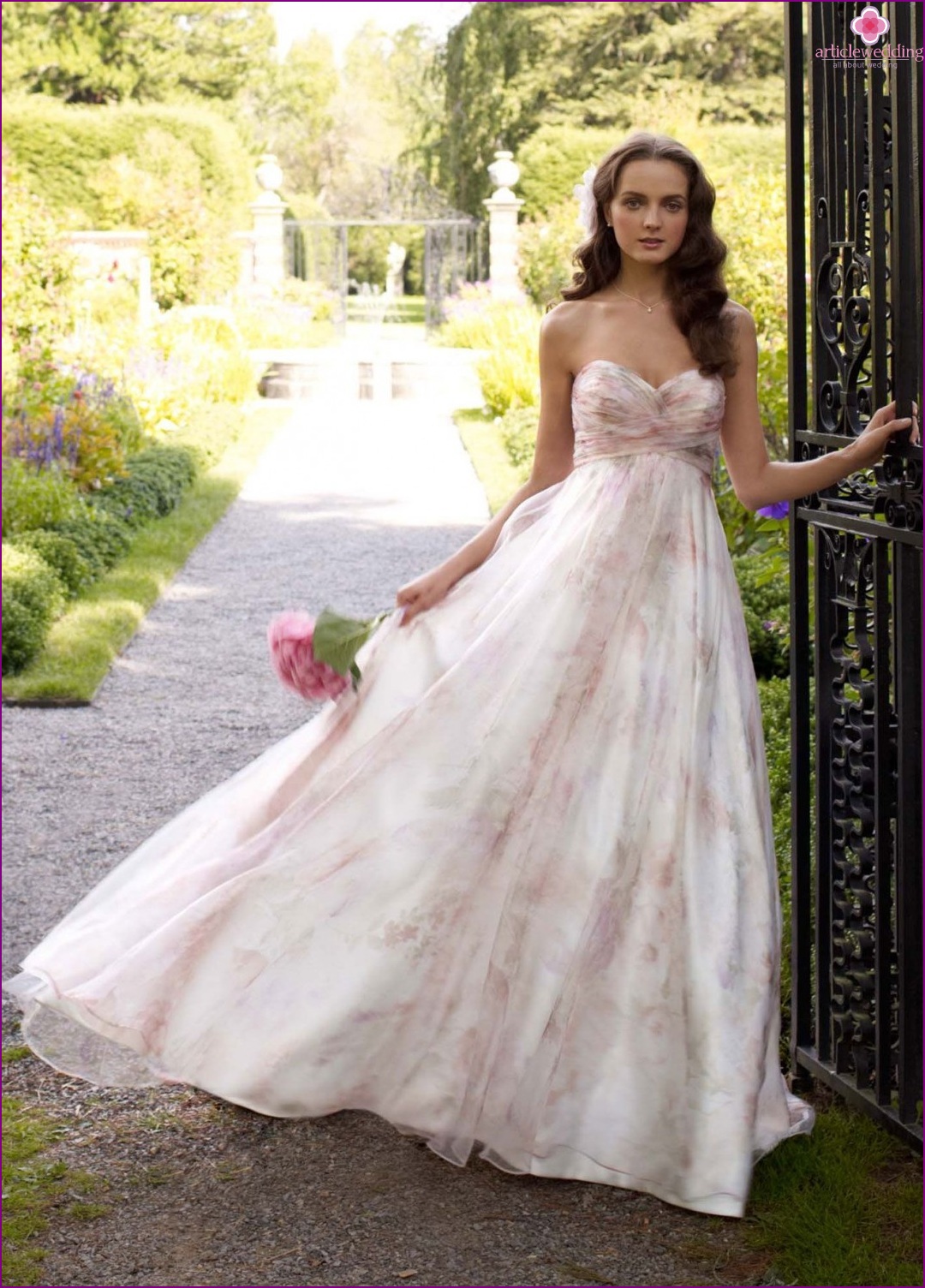 Wedding dress - a mix of fabrics
An interesting option for a wedding dress is an outfit that combines several types of fabrics. Plain fabric blends seamlessly with colorful fabric. Most often, such outfits - lush, airy and layered.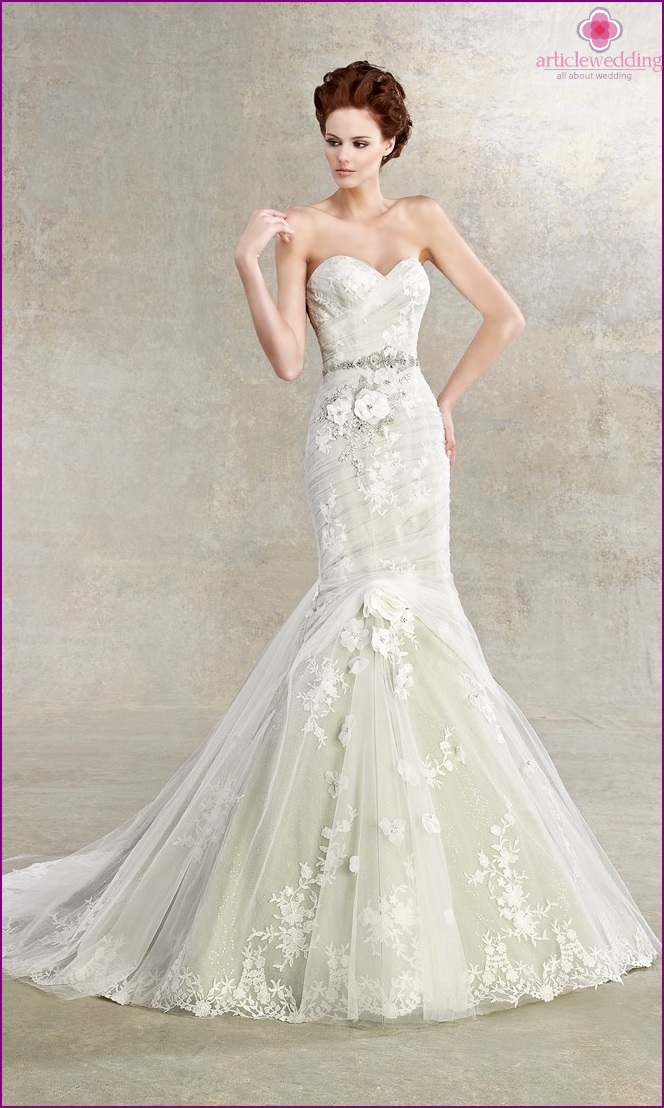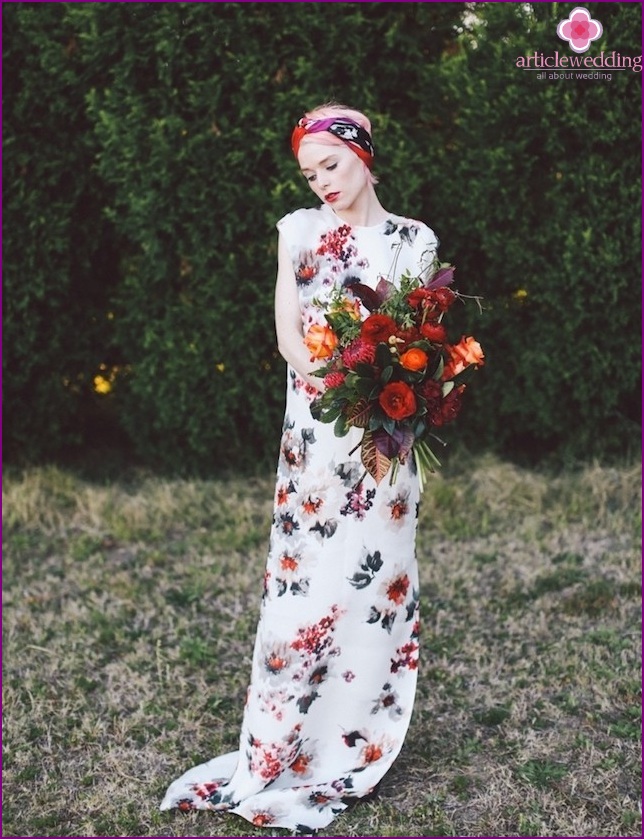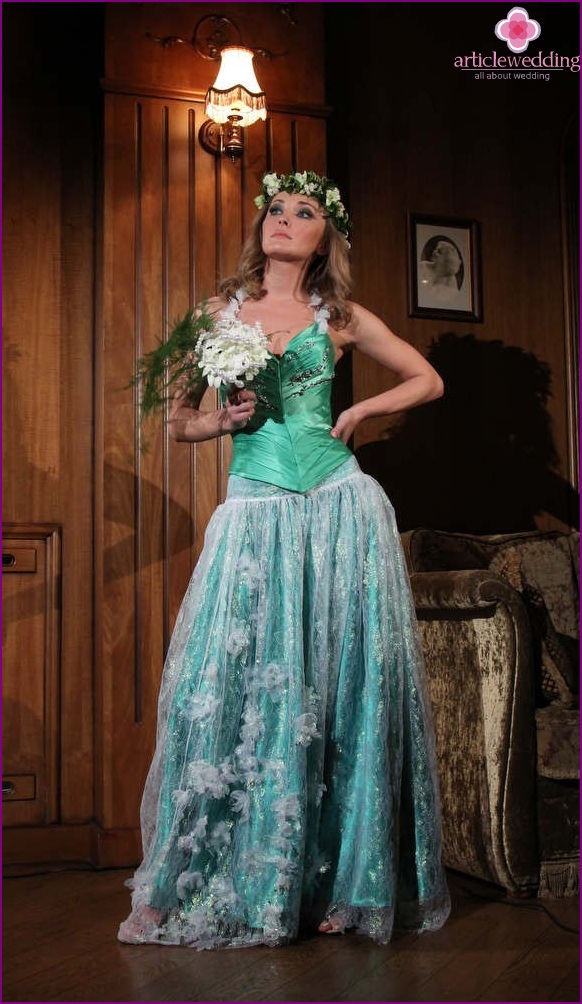 Total Floral Print Wedding Dress
If you are a bright personality, then choose a wedding outfit that is fully covered in a floral print. The styles of such outfits are diverse: it can be a classic ball gown, dress «Empire», vintage style dress, barbie style dress, etc..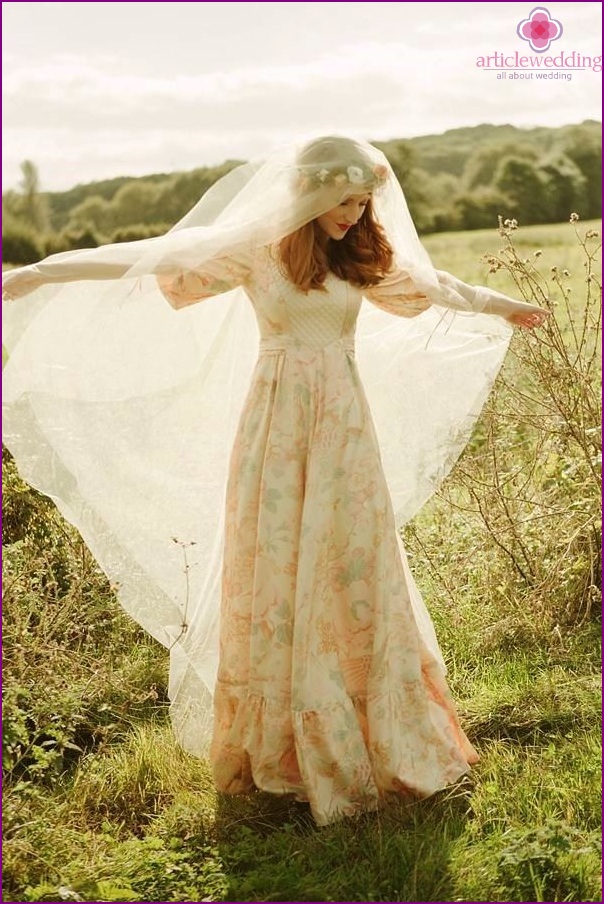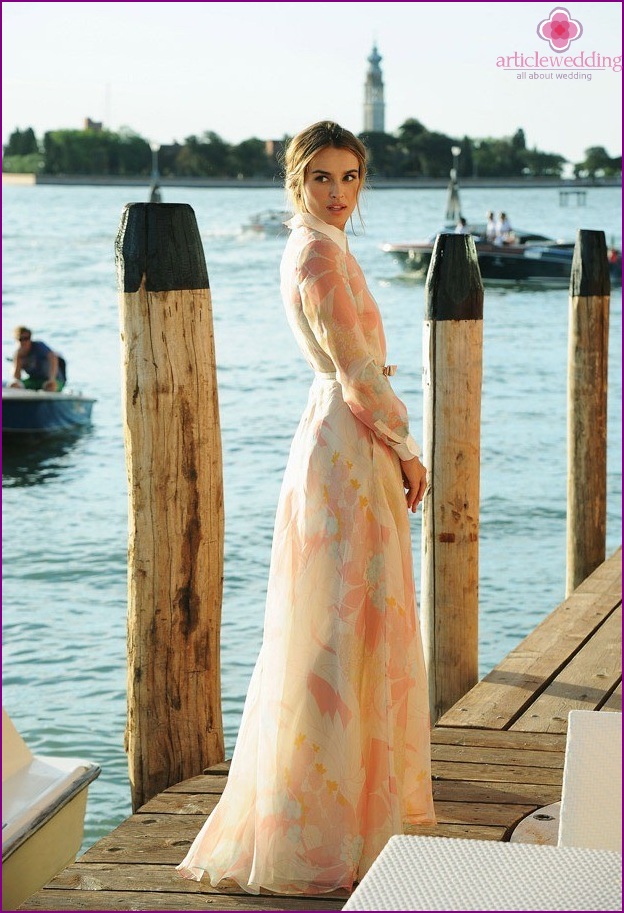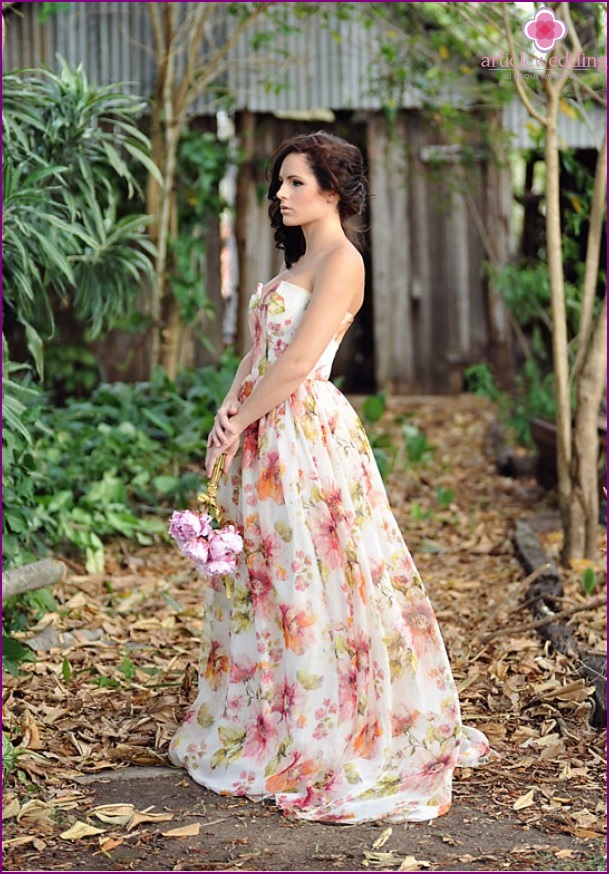 Accent
A fashionable floral print or applique can adorn the outfit partially or completely. For example, the print may be located in the neckline. A piquant and seductive detail, isn't it?
A more romantic option is a floral applique on a full skirt of a wedding dress. Elegant solution - print on a long train. In addition, a floral pattern can emphasize the waist area. The dress with transparent floral lace on the back looks luxurious.
Want to create an original wedding look? Then pay attention to the asymmetric arrangement of the floral print..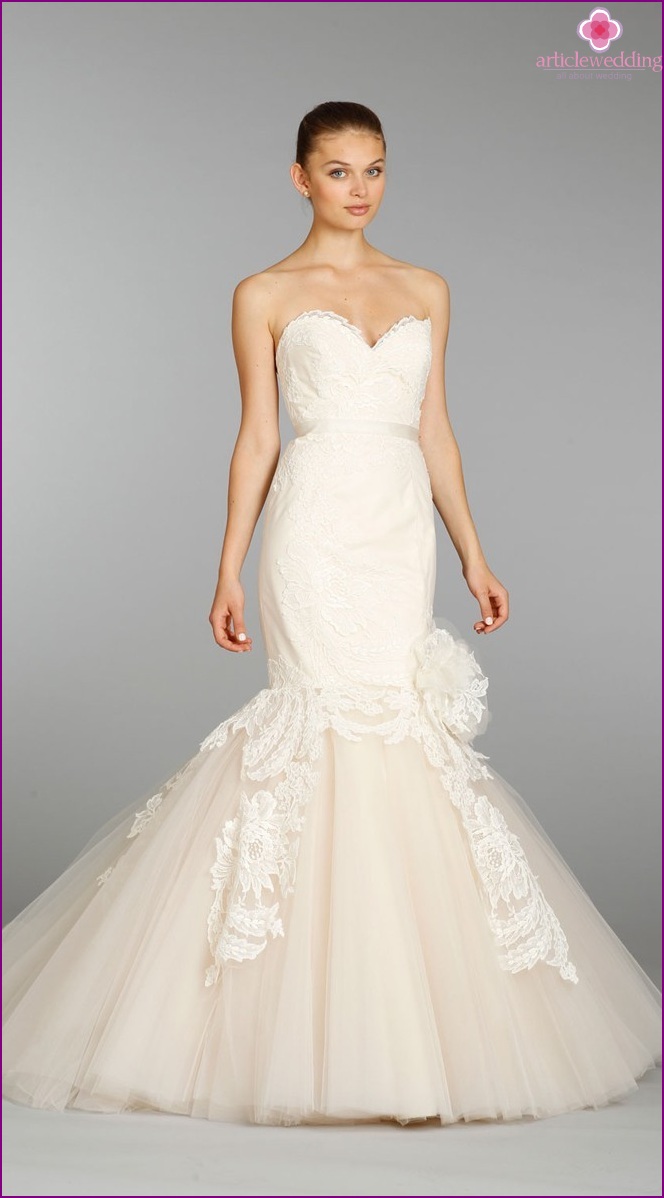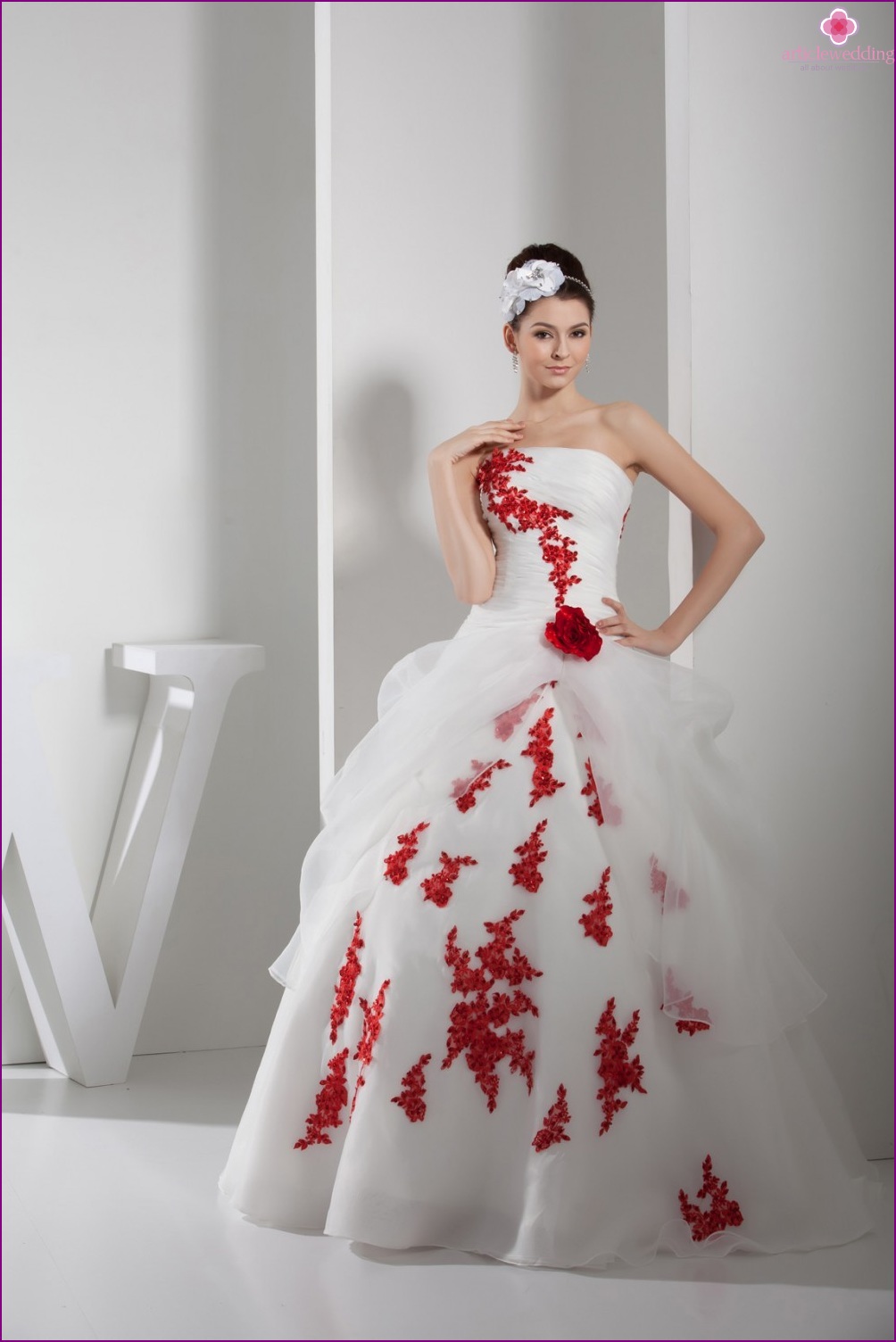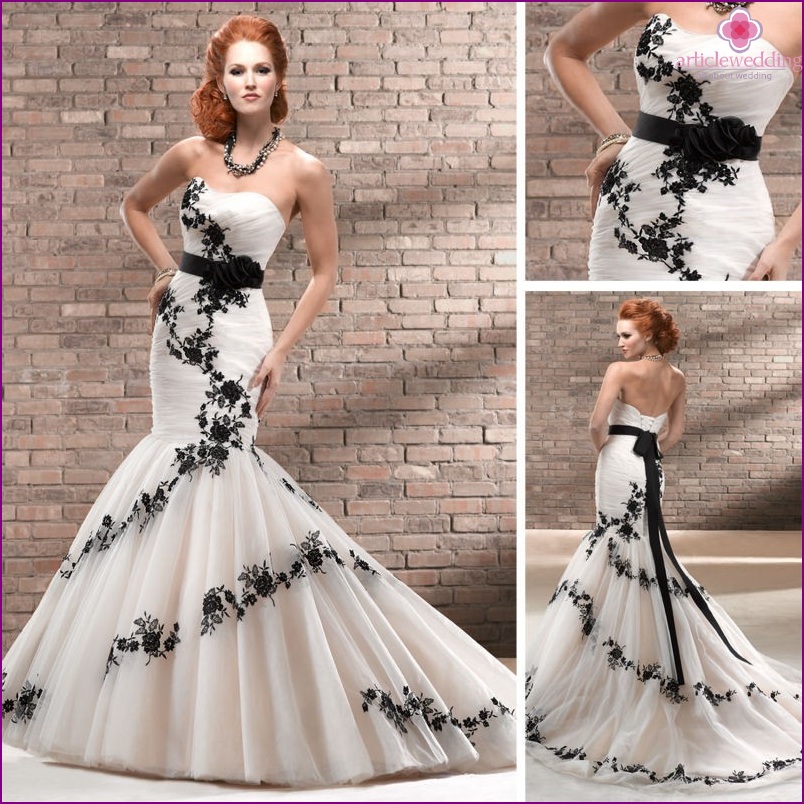 Floral Hair Jewelry
You can complement the image of the bride with floral accessories. Now the most relevant floral jewelry for hair. The bride's wedding hairstyle can be decorated with a floral wreath, floral hair clips or headbands with natural or artificial flowers. All sorts of tiaras with floral motifs - another fashionable hair ornament.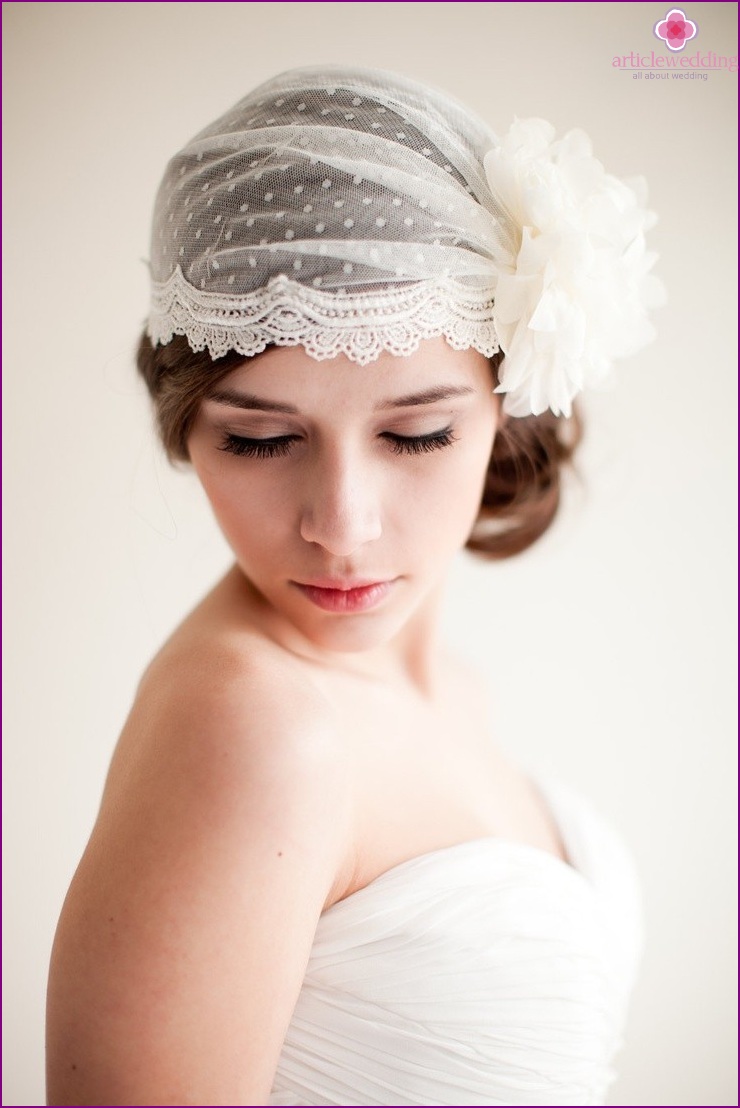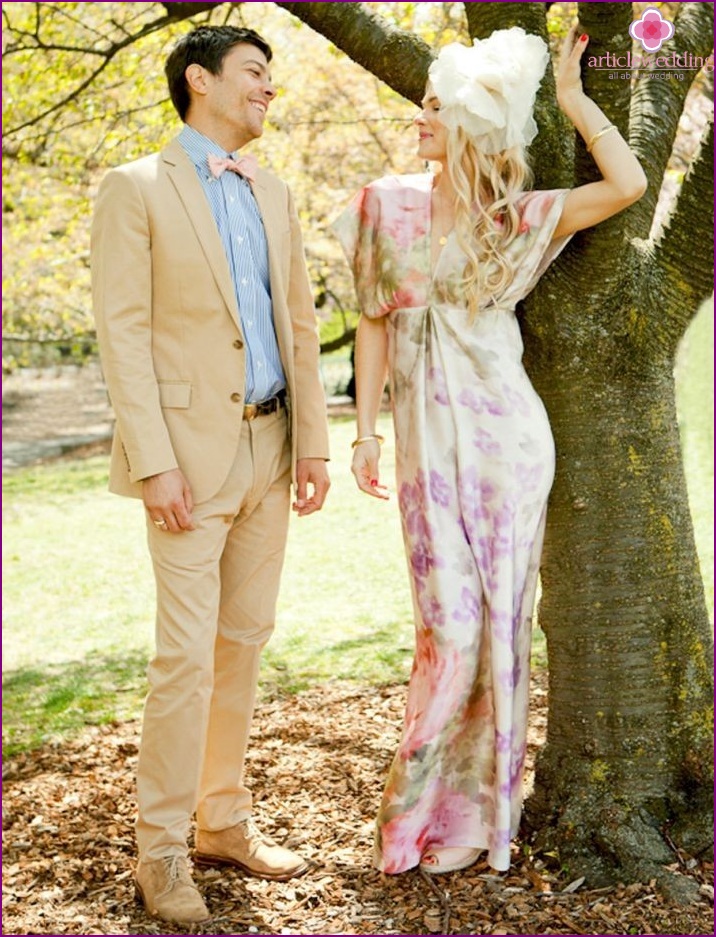 Floral Veil
Floral motifs can be found in the main wedding decoration - veil. A veil with a floral applique will successfully complement a dress with the same floral motifs.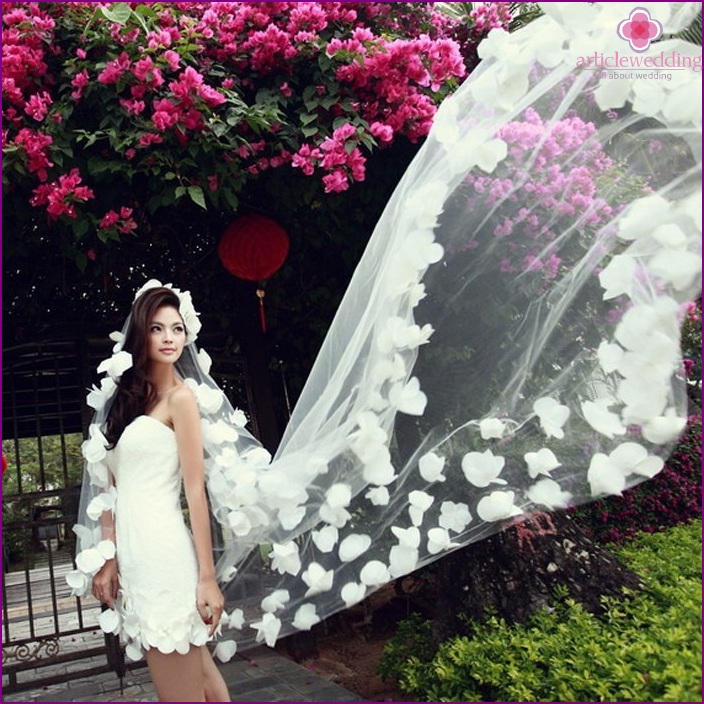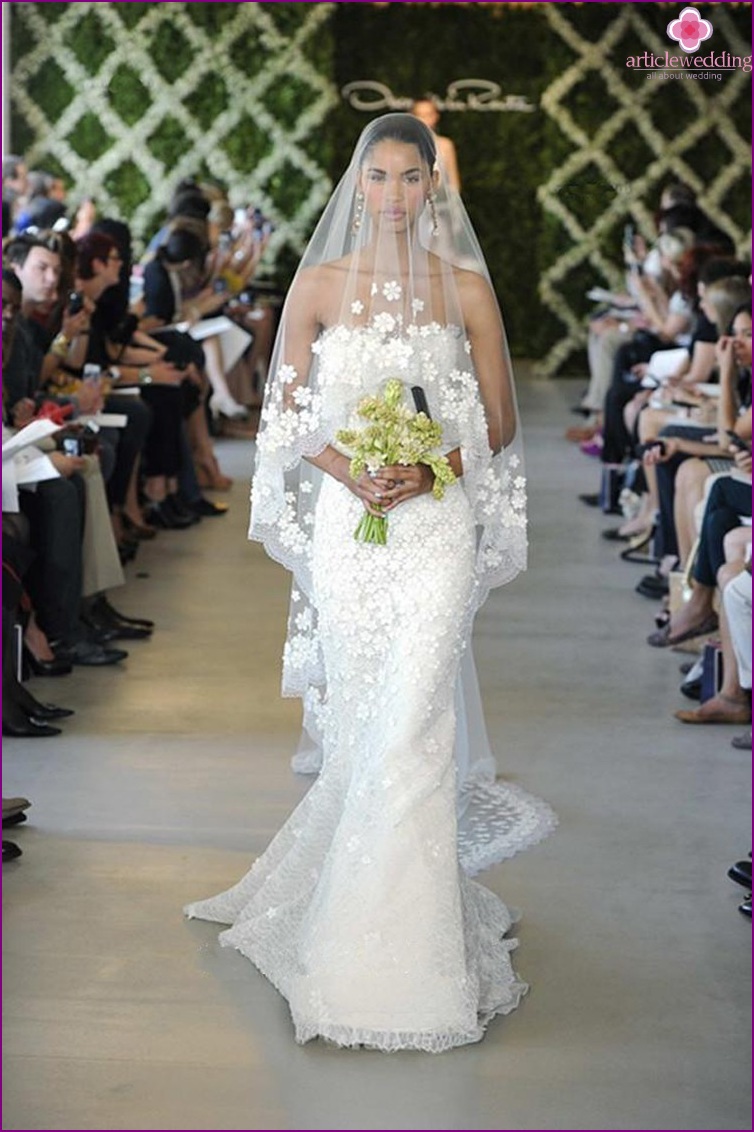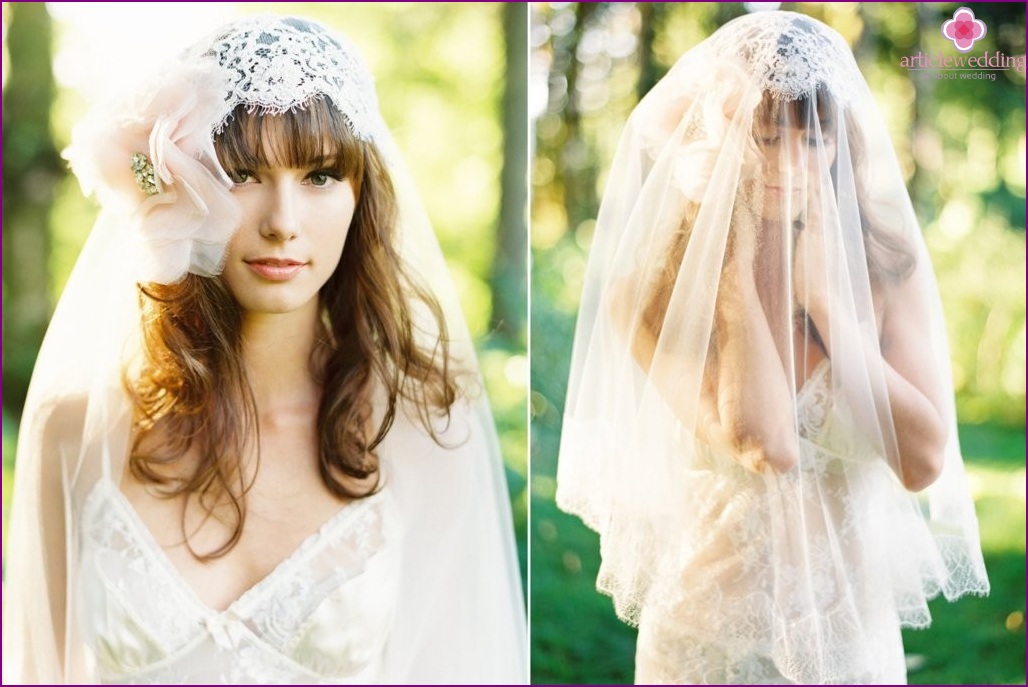 Floral Wedding Shoes
A worthy sequel «flower» The image of the bride will be wedding shoes with a floral pattern. For the wedding, you can choose shoes with flowers on a neutral background or a saturated basis, the portal www.articlewedding.com recommends. Floral motifs on wedding shoes can be in the form of applique, embroidery or print..
Ideally, if the look of a floral print on shoes echoes the bride's bouquet.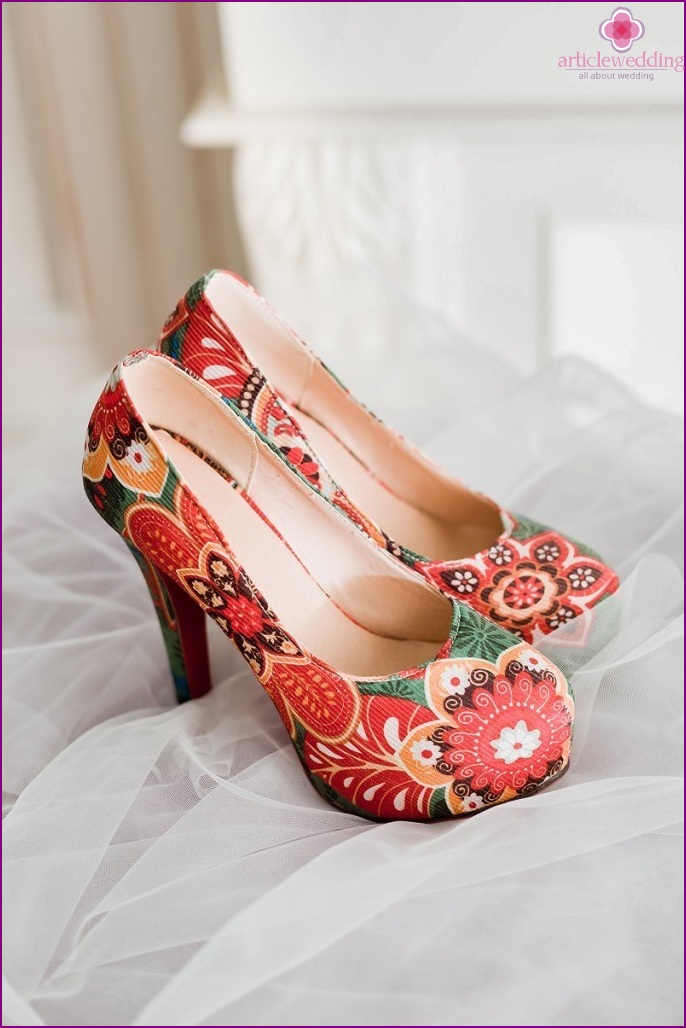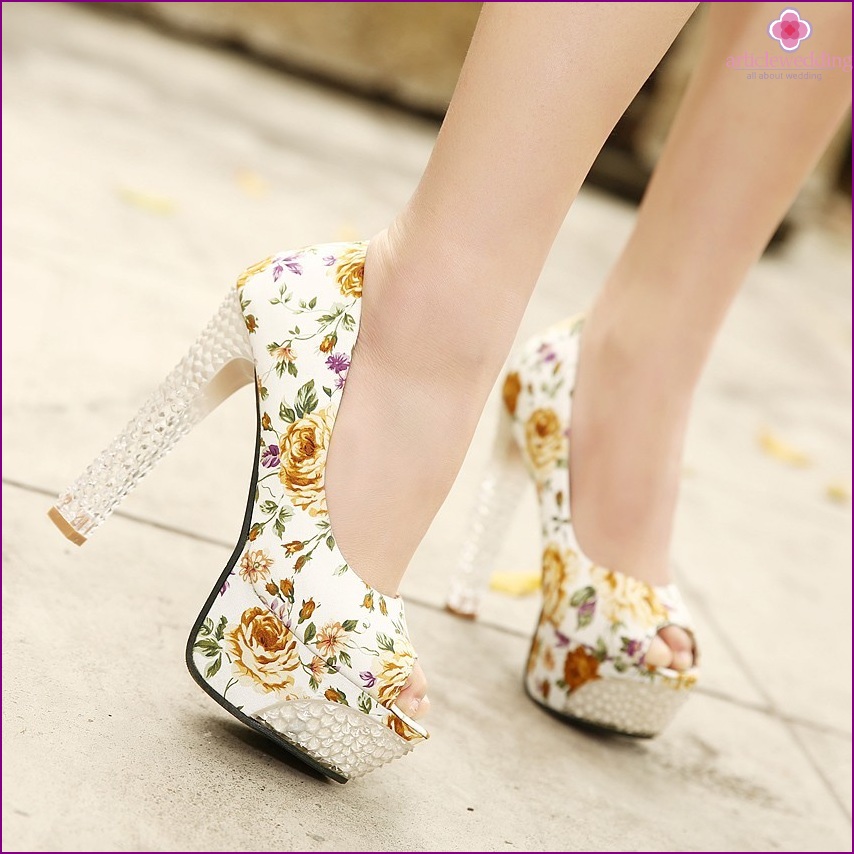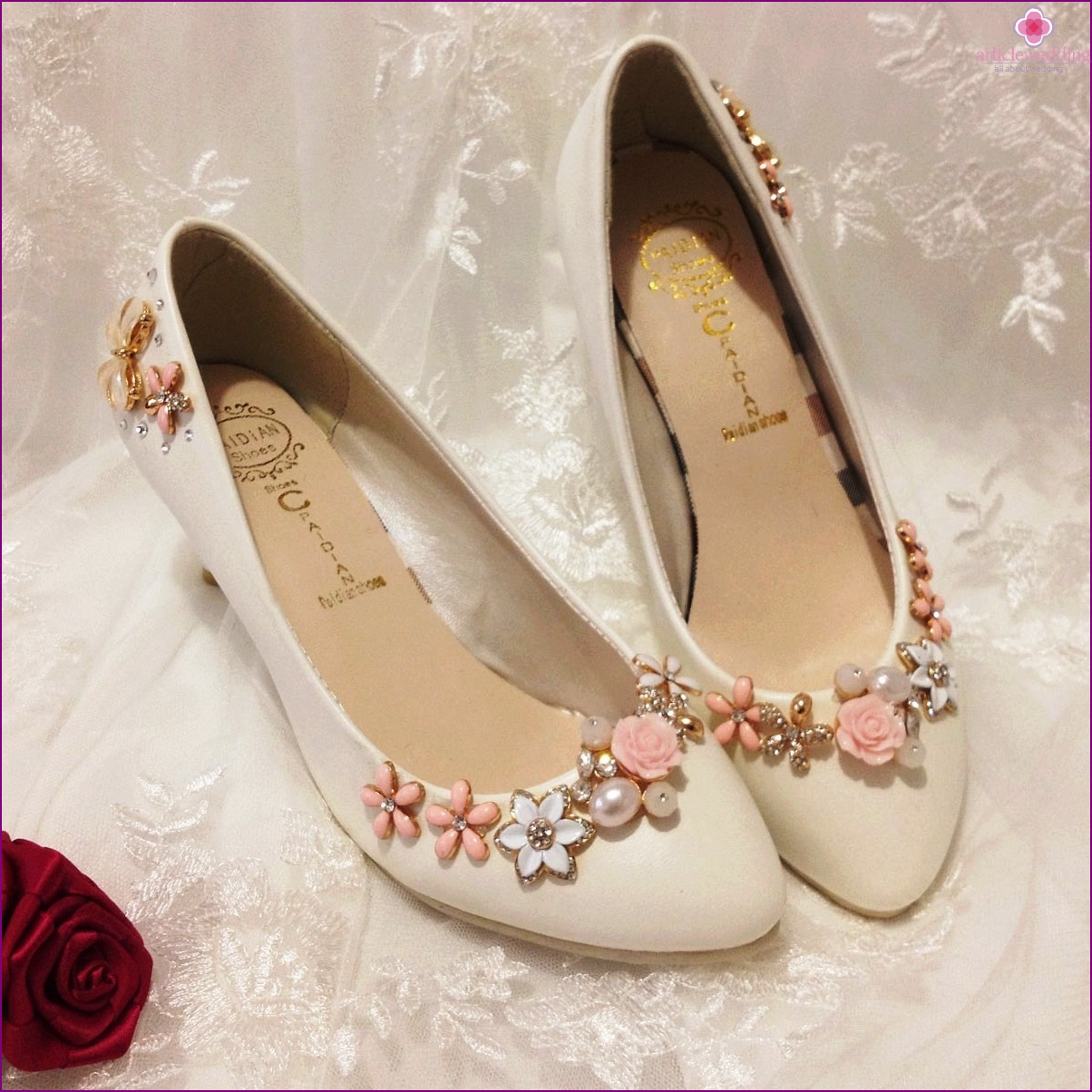 Floral print in piquant details
Floral patterns are found on some intimate things that the bride uses in her image. For example, pantyhose or stockings with a delicate floral pattern will help to add spice to the bride. Such a detail will seduce the groom throughout the wedding day. In addition, a floral print can decorate the underwear and garter of the bride..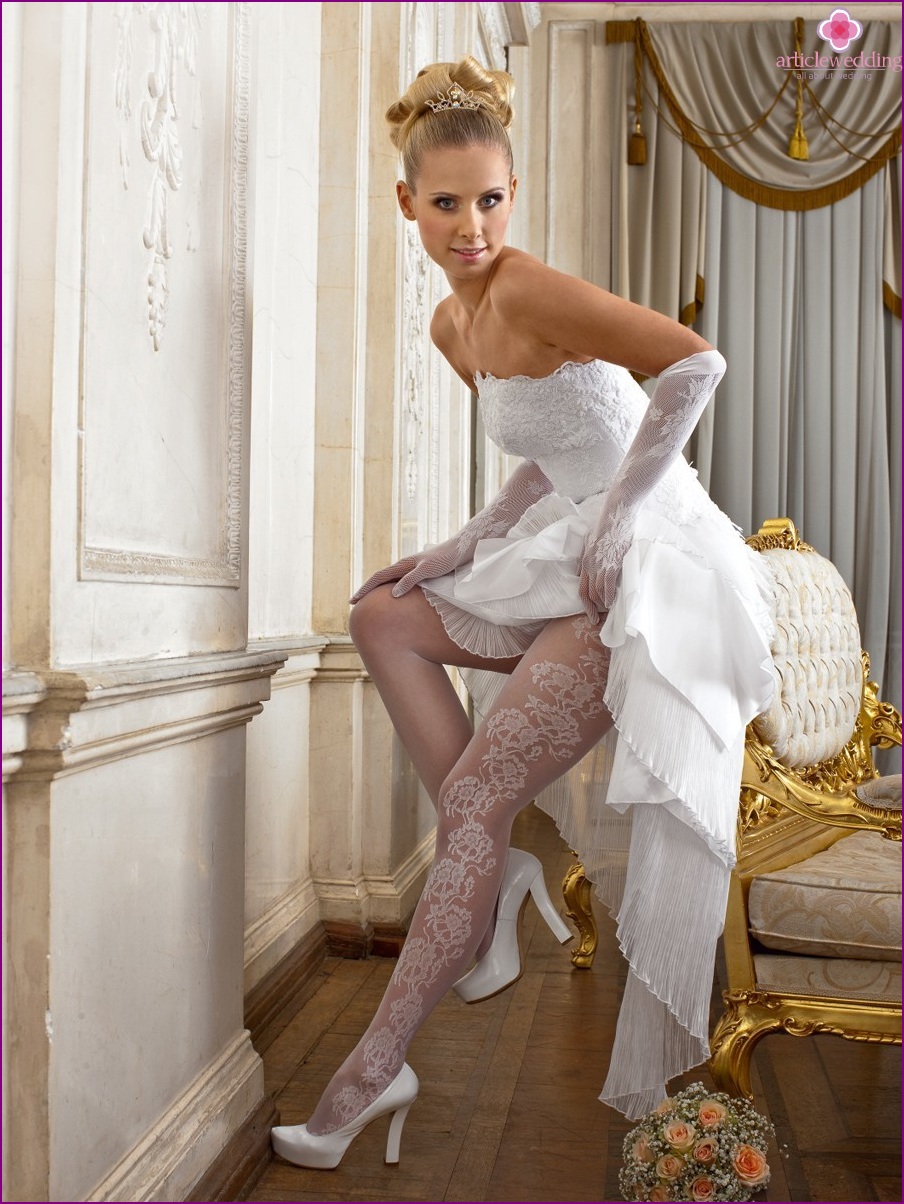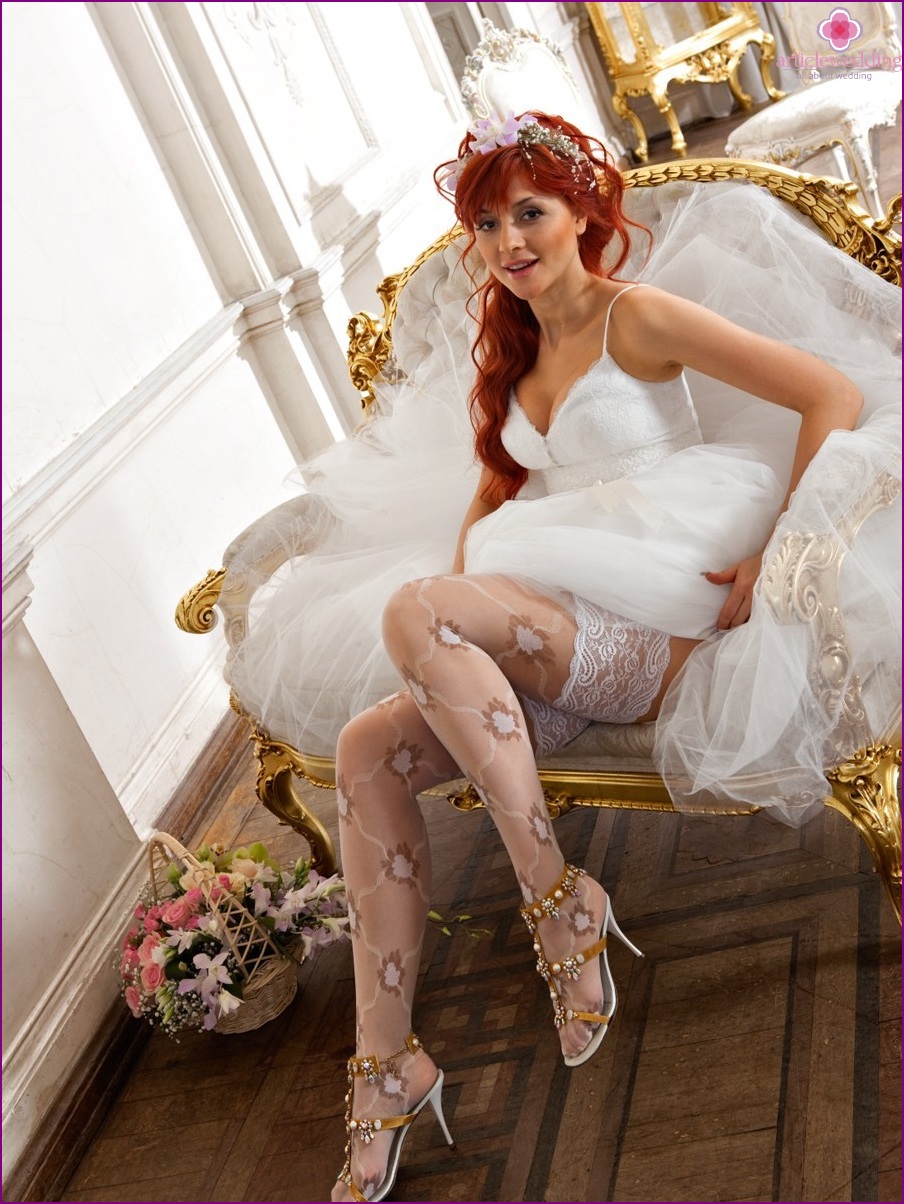 Use floral motifs to create a stylish and fashionable wedding look. Try and experiment. Find what suits you best. And let your image be bright and delightful, just like a bouquet of flowers just collected!