Contents
---
---
An important pre-wedding event is a farewell party to an unmarried life. Wherever the holiday is held, do not forget about sincere congratulations. Wishes of the bride for a bachelorette party should be prepared in advance, so that during the celebration, when the turn comes to make a toast, this does not take you by surprise, and you do not fall into a stupor. A wide selection of beautiful poems, prosaic greetings provides the opportunity to read any one to your taste, so that it matches the atmosphere and reflects the attitude towards the hero of the occasion.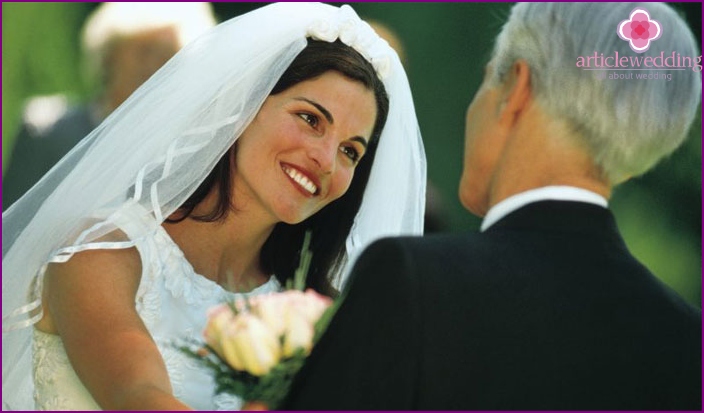 What to wish the bride for a bachelorette party?
Many girls, preparing for a bachelorette party of a girlfriend or relative, often wonder what words to express feelings in order to please the bride. As a rule, at such a party, girlfriends wish the hero of the day a happy family life, a strong marriage, a loving, understanding husband, a romantic honeymoon. Often, parting words sound like a fun and unforgettable walk on a bachelorette party, because in a few days the girlfriend will officially receive the status «married».
All these beautiful words can be framed in various forms: poetry, prose, video wishes or audio recordings with the wishes of the bride from all the friends present at the event. Choosing congratulations for a bride for a bachelorette party is worth it carefully, so that they sound sincerely, wholeheartedly, maximally convey the feelings and emotions that you experience, reflect your relationships. In addition, the style, form, design of congratulations depends on the theme of the holiday, the venue and mood of others. Watch a video with an example of an original congratulation for the bride:
In verse
Especially popular are the wishes of the bride for a bachelorette party in the form of poems. A beautiful poem will be appropriate for a holiday in the style of home gatherings or during a celebration in a restaurant. The sincere words of congratulations, parting words for the future, wishes for a happy life, to become a faithful, loving wife and walk hand in hand with the spouse a long way of life will surely please the bride and will leave pleasant memories of the evening spent for many years.
Yesterday - girlfriend, cool girl.
Revelers, meetings, parties and movies.
Today is a woman, a wife. But still
Any used to change its share
So free, independent with yours,
Henceforth and forever engaged
Ring of Fate, a ring of sweet days.
You are getting married, girlfriend,
Life will change yours,
You will soon find a spouse,
And the family will appear.
At the bachelorette party all together,
No wonder we gathered,
To congratulate the bride,
To make you smile.
I wish you happiness,
And great good,
To terrible bad weather,
Did not affect you.
At girlfriend's bachelorette party
Have fun and walk.
Before the wedding, the bride -
What is urine entertaining.
Remember all the past,
Prospects are drawn to her.
«Experience is a matter of gain» -
They constantly interpret everything.
Dreamers strippers
So skillfully seduce...
Everyone is calm for the bride,
Because they know for sure:
Finally deciding to marry,
She dreams of a family,
Entertainment, joy
For a family does not exchange.
May her smile be happy,
And she will give birth to babies.
Let them live together with their beloved,
There will be a surplus of money.
Everything is ready for the wedding
And the bride gives the word -
Sit before the wedding,
To look at girlfriends!
At the bachelorette party collected,
Unmarried only.
We had fun from the heart -
All friends are good!
The bride's house was decorated,
In breaks danced,
In conversations we were sad,
Childhood is also not forgotten.
Traditions have not changed -
Redemption shoes discussed,
A lot of different little things -
Make the wedding more fun.
Bouquet was collected for the bride
By flower, and dreamed,
To catch the bouquet,
When will she throw.
Finally flew,
After all, a friend was given
Married, Their Ways
Separated no matter how you twist.
Reluctantly dispersed,
Sip on the track,
The bride needs to rest -
Tomorrow's her wedding path.
During a fun, fiery party, it would be appropriate to congratulate the future bride, possibly with a touch of sarcasm or irony. They will amuse everyone present at the holiday, cheer up. All wishes, as a rule, are associated with instructive tips that should be useful in the future married life of the bride, it can even be a short one. «guide» to tame her husband, tips for strengthening the marriage.
Congratulations to the future wife often remind you that this is the last opportunity for the bride to have fun with her friends. Such poems include motivating calls to have a fun holiday, enjoying every moment, appreciate the last minutes of a single, free life, forget about pre-wedding problems and concerns.
Well girls are you ready
Take plenty of time today?!
Pour wine and don't be shy!
Dance and pour again!
Soon our friend
Marries gives girlfriend.
Though it is a pity to us a little,
But her road is bright.
Our fiance is excellent Cossack!
Will make you happy!
And today we are walking!
We celebrate a bachelorette party!
We will cry and laugh,
We will drink and dance!
We will swim in luxury,
After all, walking already walking!
Ah your bachelorette party is in full swing,
A lot of fun to you all,
And today you are in a bump,
Do not grieve at all.
You saying goodbye to a single
Life is boring, have fun,
This day you need to remember,
Do not go to sleep today.
All girlfriends will be nearby,
All will be happy,
Be a laughter tonight,
Need to sing and dance,
Well, tomorrow the wedding will be -
The day is serious, difficult,
May all be surprised
Your dress with a veil,
It will be so beautiful,
And shining white,
You bride be happy,
The time of joy has come!
We, your girlfriends girls,
We are fun and laughter,
Everyone came to celebrate a bachelorette party,
Oh, today we will walk!
There will be little space for everyone around,
If they suddenly become on the road!
Congratulations on this day, dear,
And of course, we are expecting a wedding!
In prose
A beautiful wish for the bride can be not only in poetic form, but also in prose. Bridesmaids can prepare a greeting in advance, having thought over the words, choosing winged phrases, aphorisms that will be appropriate for this holiday, or improvising depending on the situation. Congratulations in prose can be serious, romantic or funny, comic, funny - it all depends on the company, the atmosphere and mood of the audience.
Our dear friend! We wish you that your family life is as active, fun, vibrant and saturated with vivid unforgettable impressions as the bachelorette party that we organize today. We apologize for glory!
Girlfriend, our bride, you suddenly become a wife for us. Congratulations! We wish you eternal, unquenchable love, a husband, affectionate and responsive, able to please a lady: to have flowers every day, branded clothes, diamonds, perfume ... In short, girlfriend, be happy!
Very soon the most solemn and important day in your personal life will come - the day of marriage. This is the main step in life, it is extremely difficult and responsible. And therefore, I want to wish you that your family relationships are always cloudless and happy. I wish you respect and love each other until the very last minute of your life. Remember these words: it is from you, my dear, that the weather in your house will depend! And so try to be a reliable support for your husband, a loyal friend, show understanding and care for him, support him in any situation. Let your family be avoided by all adversities and troubles!
So the very finest hour in life has come. You are already an adult and are approaching the most solemn moment - the Wedding. This step is difficult, unprecedented and very responsible. And I want to wish you understanding, patience, crazy love until the last day, passionate nights, good health and the meaning of all life - children. A woman is the guardian of the family hearth, and the weather in the house depends on her. Therefore, be a faithful support, friend, adviser for your husband, support in any circumstances, show understanding and care for him. Let troubles and misfortunes go around your family.
Funny comic wishes
Do not do at the bachelorette party without fun wishes that will amuse the bride and all the girlfriends present. They usually include wishes to have fun at a bachelor party, as well as tips for further family life, rules for communicating with your husband. Such comic, funny greetings can be in poetic form or prose, but in any case they will give a sea of ​​joy and positive emotions at the holiday.
Our dear friend, answer, why do you so want to get married? Can you imagine what a joint family life is? This is constant continuous monitoring: where did she go, with whom she spoke on the phone for so long, this guy .. why did he look at you for so long ... Your husband will follow up on your every move. Do not even hope that he will keep in memory all your solemn dates. It will be much easier for him to remember what date his mother's birthday is than yours. What about flowers? In his concept - they are given only before the wedding, why give flowers to a woman who has already won? And do not expect that after the wedding you will receive flowers more than twice a year. Well, after all of the above, do you still want to get married? And this means only one thing - you really love your future husband. And then I wish you that all this that has been said before happened in your married life accurate to the BEYOND!
Your bachelorette party frees us from boredom,
Before you know the wedding of flour,
We will pour glasses with liquid joy,
And then in karaoke.
And yet, you still don't ride in a white dress,
I wish in my bachelorette party a smile,
So that you can't forget about the girls chicks,
Get positive tonight.
Everything, invaluable friend,
You will soon become a wife,
Let's get ready for a bachelorette party,
Here no one will be superfluous,
We will come off to the full,
We'll get drunk with grief now,
We burn with white envy,
We want to get married right away,
Do not tease our souls,
Anyway, in the wild is better
The wedding of a girlfriend without a bachelorette party is not a triumph, because he is a good impetus to try something new: the one who never drank will drink; who never came off would take a chance; who never danced will dance; and whoever never sang karaoke - will sing! There is no word here «no», there is only «walking and having fun»!
Wishes from the best friend in my own words
The most sincere words and wishes are not those that are found on the Internet, peeped in books or women's magazines, but those that sound from the heart, even if not in an original, poetic form, without high-sounding phrases and rhymes. Truly wonderful will be a congratulation to the girl for a bachelorette party from her best friend, with whom they are connected by real friendship, said by her carefully selected, thoughtful words. It can be comic, funny, but in most cases these are touching words spoken with sincere love.
Bachelorette party is a fun event for the future bride and her girlfriends, which is difficult to imagine without wishes, which, depending on the gathered company, the atmosphere and mood of others, can be funny, comic or romantic. No matter what words, in what form you choose a congratulation, how you will pronounce it, the main thing is that everything said be from the bottom of the heart, with sincere feelings and emotions, then everything will surely be fulfilled.
Our dear friend! You brought us together today so that we share with you the joy of the upcoming marriage. On your last single day, we wish you a happy family life with the person whom you have chosen to be your husband. Tomorrow we will congratulate both of you on a legal marriage, and today let's have a fun and unforgettable evening!
Friend! You are on the verge of a new life that will bring you a lot of happiness, joy and smiles. Let them say that family life is not sugar, that it is hard work. Do not believe! Living with a loved one is a paradise on earth. I wish your couple that your love only grows and happiness never leaves your home!
We did not even notice how we grew up. And so, today we celebrate your last «free» day, and tomorrow you will wake up in the arms of a beloved man who will call you wife. Remember, my dear, that friends are forever, and no matter what happens in family life, I will be with you!
Dear friend Wedding is a crucial step. In this world where everything goes awry, marriage is the phenomenon that helps to remain human. We are sure that you will be the best wife and you can inspire your husband to new discoveries and undertakings! In any situation, know: we will always help you and we will never leave you!