Contents
---
---
Wedding decoration implies the full return of the newlyweds, so if you are ready to use all your imagination and the flow of original ideas, the jazz style is for you. What is so special about this style? First of all, it involves a mutual love of jazz music, as well as a love of instrumental performance. If you are a music lover, if you live music, then the jazz style is perfect for your wedding.
Jazz style wedding decoration
What is primarily associated with the word jazz? Surely with a golden saxophone. So why not use saxophones as wedding accessories? You can arrange small figurines in the form of a tool. You can also find on sale plates and glasses with the image of a saxophone. Also in the form of this tool can be made cake or main course.
To style the wedding in the right direction, hang pictures with your favorite saxophonists and jazz performers on the walls. The main color scheme in which you want to complete the wedding is golden, white and black. Well and, of course, use the musical arrangement of the wedding. You can invite musicians to a wedding or just pick out the right tracks for your wedding celebration. Or maybe you yourself play perfectly on the saxophone and are able to surprise the bride and guests?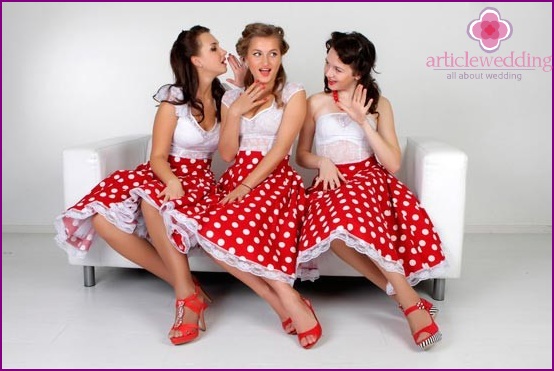 Creating images of the newlyweds in the jazz style
In order to choose the appropriate dress for the wedding style, you need to remember what image and style jazz lovers had when this style in music was just in its infancy? Of course, traditional puffy dresses will be out of place here. Try to pick up something insanely feminine and romantic. It can be a long fitted dress, complemented by accessories in hairstyle bride.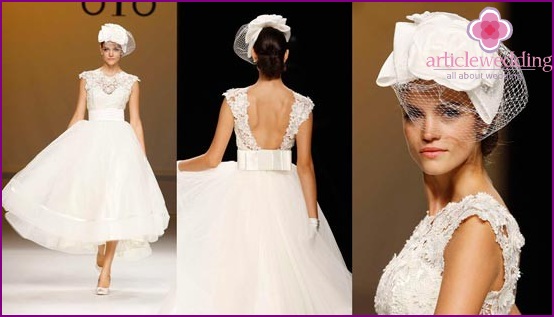 The use of lace is encouraged, you can also open the back. However, do not open your chest or pick up dresses that are too short. Use stylish little hats to create a romantic image of the bride. White flowers in hair and in a wedding bouquet also look beautiful. Choose a discreet bouquet in delicate colors. You can also use wildflowers or simple delicate combinations that will help you create in the salon.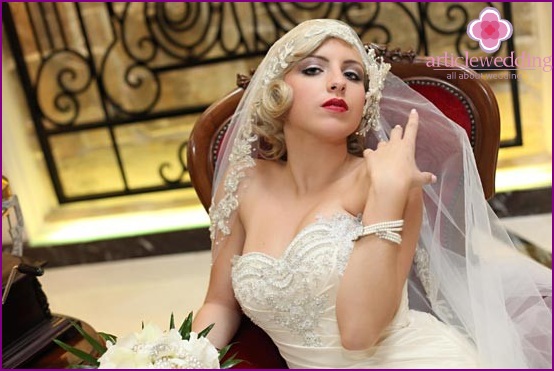 The image of the groom also needs to be revived from the distant times of jazz music. A black suit or tailcoat will give the groom sophistication and style. Well, of course, you can choose a real saxophone as an accessory! The website www.articlewedding.com strongly recommends that you imbue this style before using it in your wedding design. You really need to feel the beauty and sophistication of the musical style..
Photography Ideas
In order to create a magnificent wedding photography, learn how to hold the saxophone correctly, as the instrument will become the key focus of photography. You can act as the main saxophonist, while your lover will become your fan.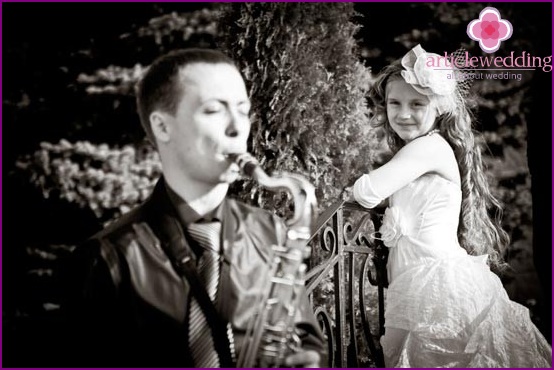 You will remember such photos for a long time, they will become vivid and memorable elements of your wedding ceremony. At www.articlewedding.com you can read a lot of interesting material about creating a stylish photo shoot.
If you are fond of jazz and perfectly perform jazz songs, you can arrange a real concert for your loved ones. A musical wedding will be a bright event, but you should be well prepared so that everything goes flawlessly and smoothly. If you don't own the instrument and are not strong in vocal performance, hire a band or just use the famous tracks and music of jazz artists.