Contents
---
---
If you are a lover of ancient traditions, the Middle Ages, then a knightly style wedding is perfect for you. Swords and shields, knightly symbolism - all this will help you in the best way possible to create an old romantic image. Such a wedding is suitable for lovers of ancient literature, art and traditions. You do not have to be a white horse knight, however if you want to revitalize your wedding look and have riding experience, you can rent a few horses.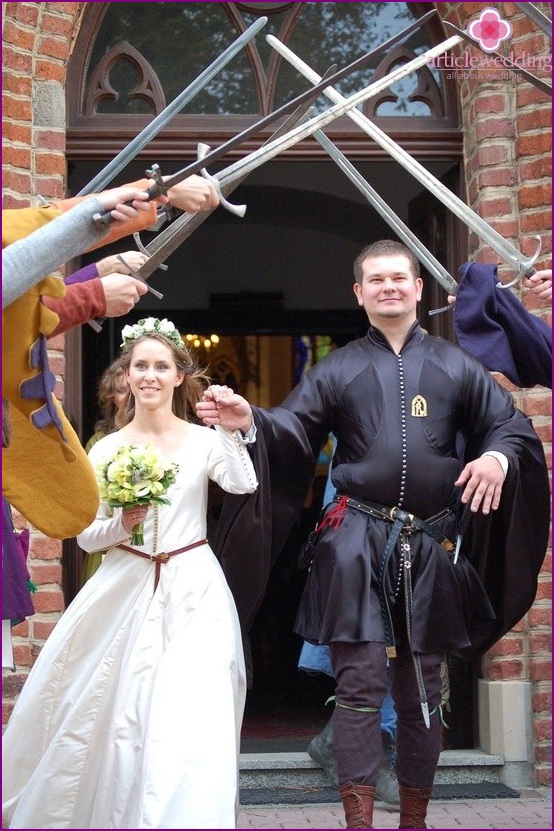 The groom is a knight and the bride is a princess!
Remember some tales in which a brave knight saves a beautiful princess from the clutches of a villain. Try to recreate your favorite book image. It's great if your groom has long hair that will be in perfect harmony with this image. The bride may also look in a medieval style: a dark dress on the floor, modest hairstyle and a small wedding bouquet.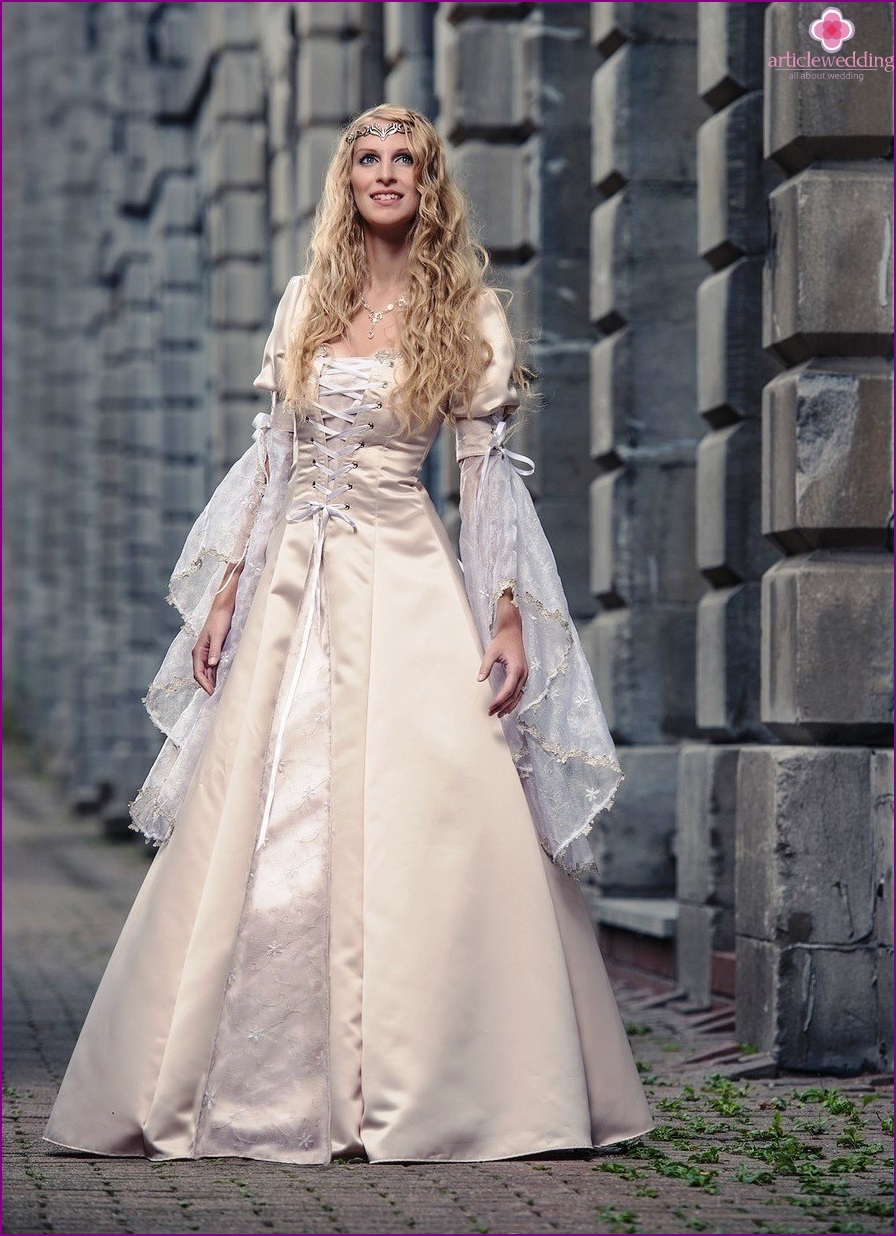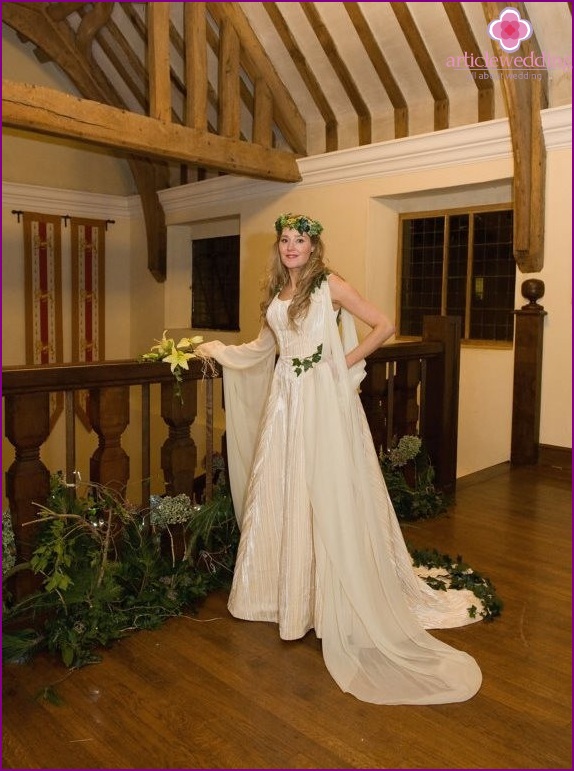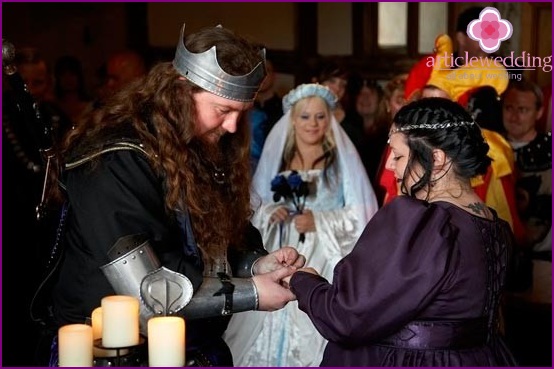 If you dream about a romantic look, try to choose a wedding dress, made in the old style, which will look very gentle and cute. It can be a long lace dress, the main thing is to keep it as closed as possible, that is, do not expose your chest or back - all beauty should remain exclusively for the future husband. The wedding site www.articlewedding.com does not recommend using an abundance of makeup to create a knightly look, since in the Middle Ages natural beauty was welcomed.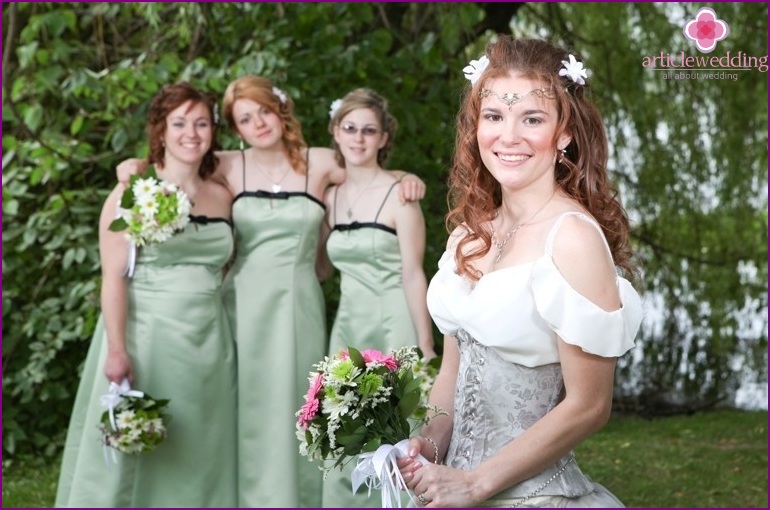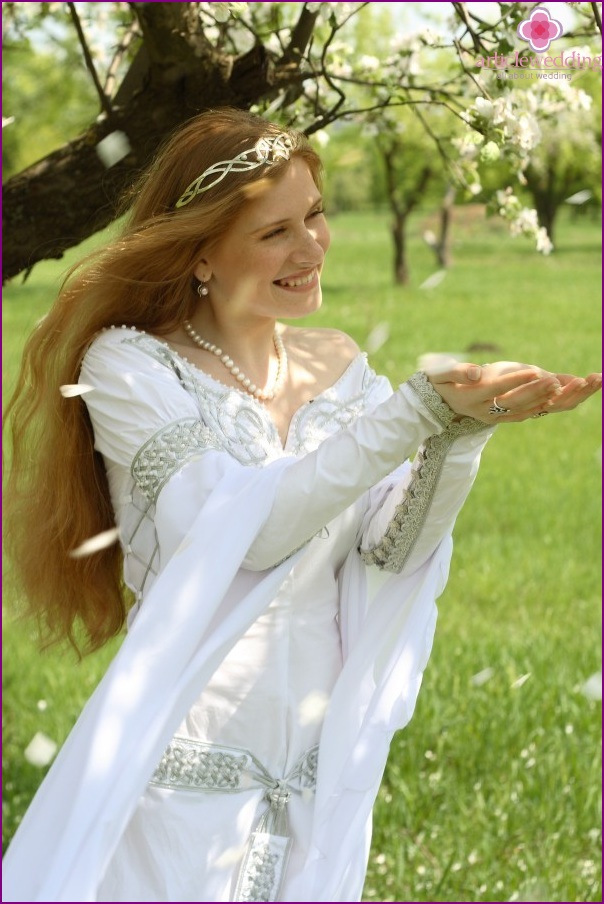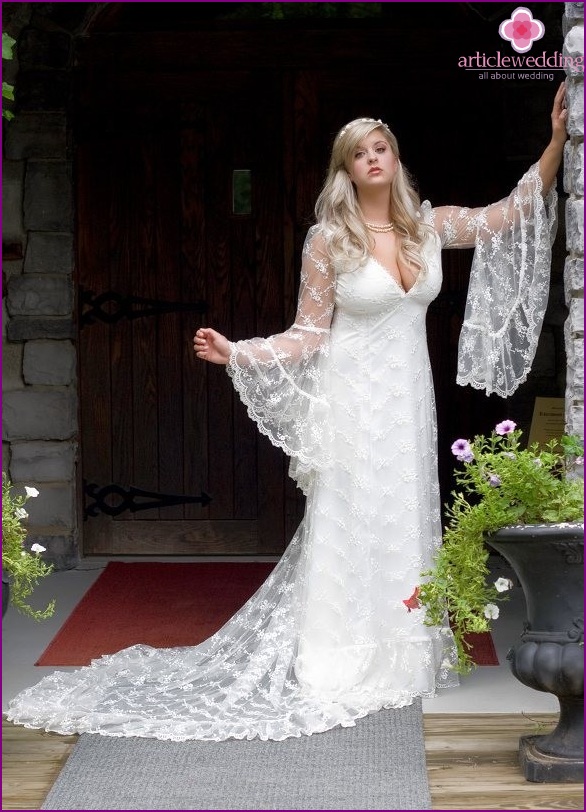 Guests must also wear appropriate style..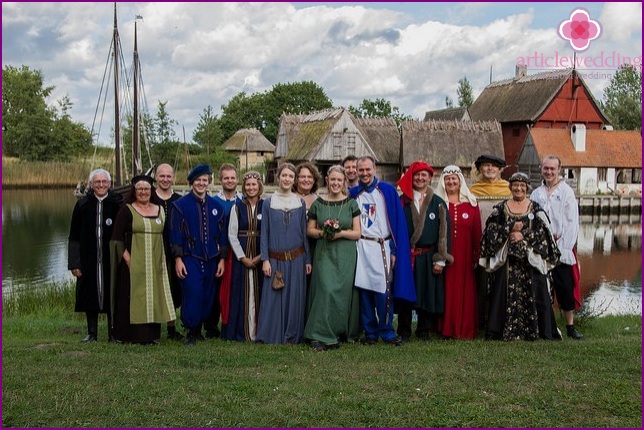 Decoration of the wedding hall and accessories in a knightly style
What could be more original than the reconstruction of the antiquity of the knight's hall, where the brave knights gathered at a round table to decide with the council the fate of an entire nation or state? You can search for a restaurant in which everything is already decorated according to a real knightly taste.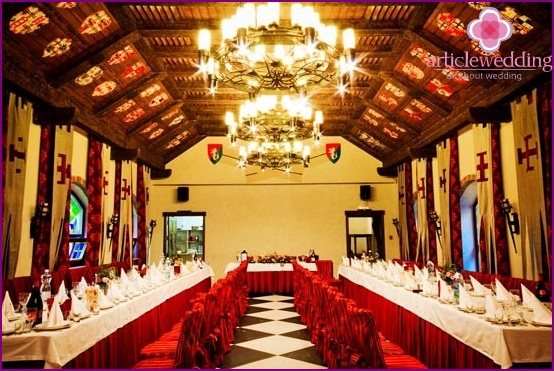 Exit registration can be carried out both in the restaurant itself and in nature.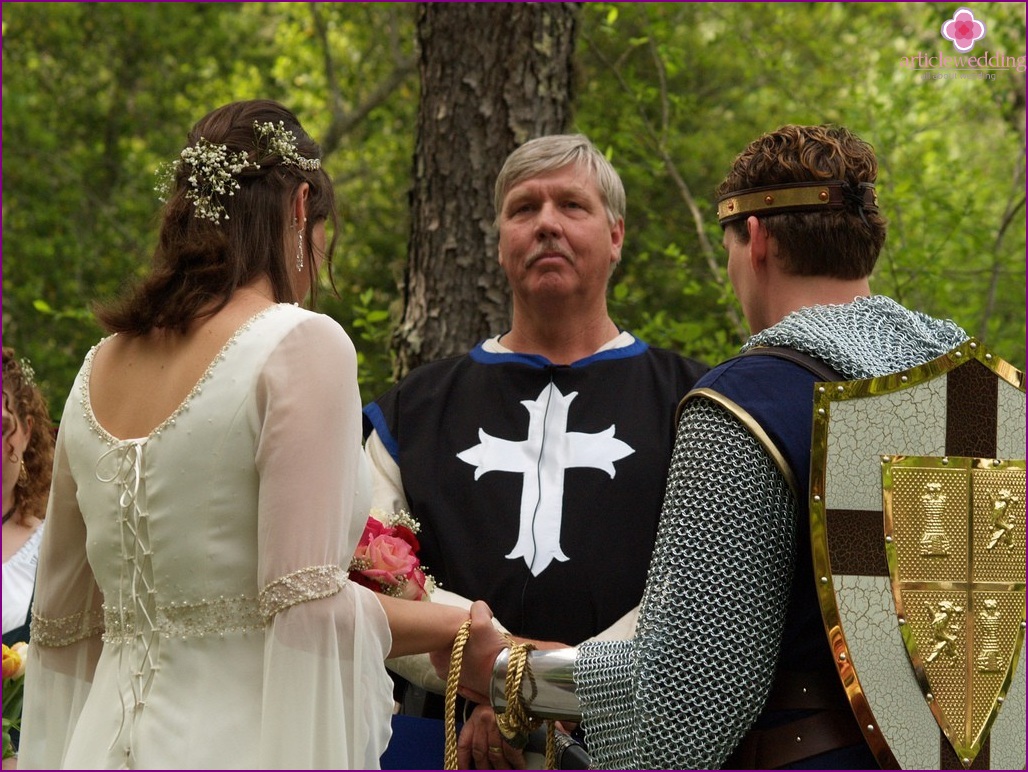 However, if you have not found such a hall, you can decorate it yourself with various accessories. Use dense fabrics of red, white and black colors in the decor. These combinations are the best suited for creating the necessary image. Velvet and velor look good. Choose chairs with high backs and a comfortable square seat. For serving, use large cookware, silver cutlery, and wide dishes. You can order a real pig or a duck to make the holiday table look like a real feast. You can also find out a lot of useful things on the wedding portal www.articlewedding.com.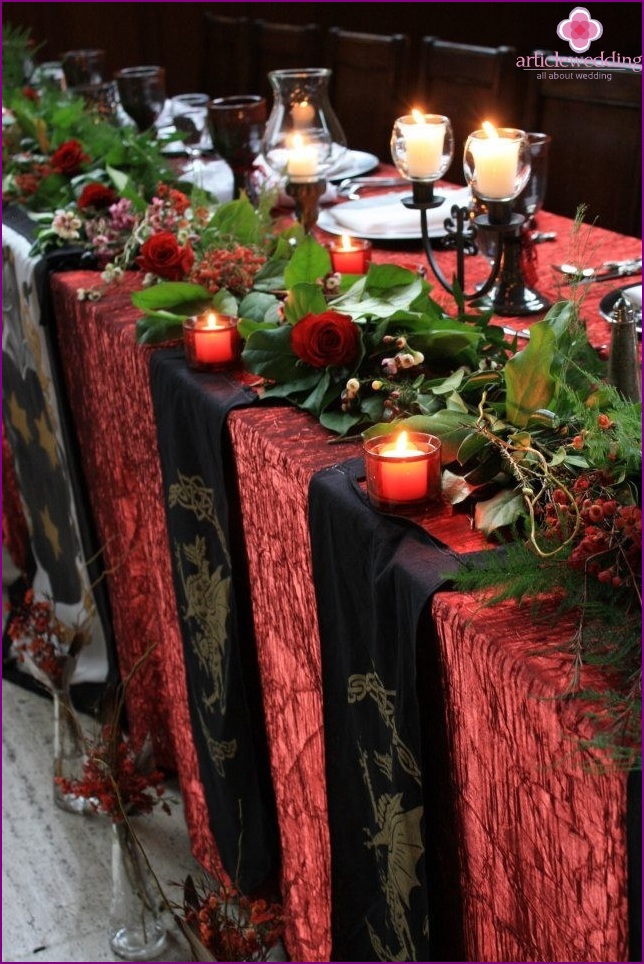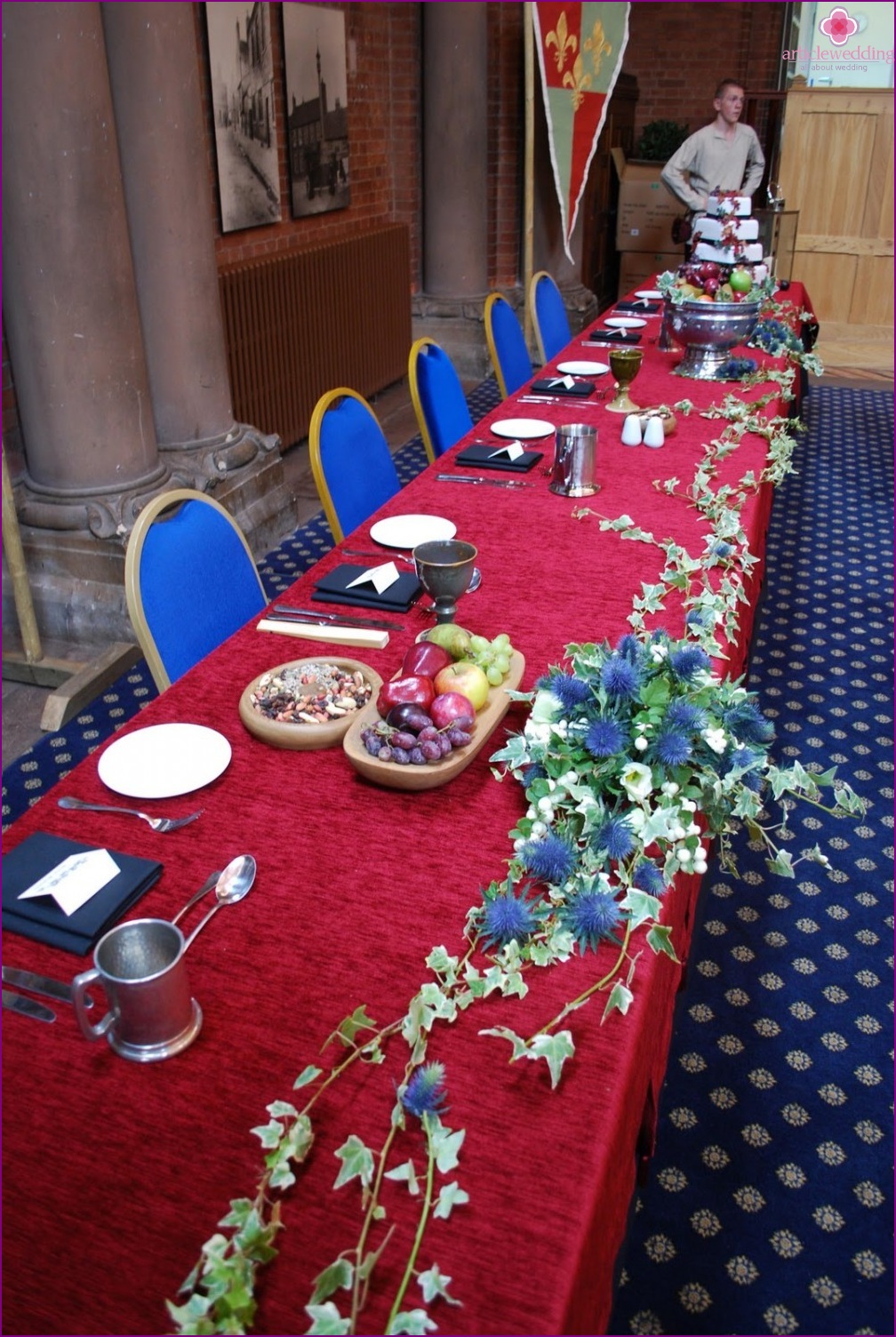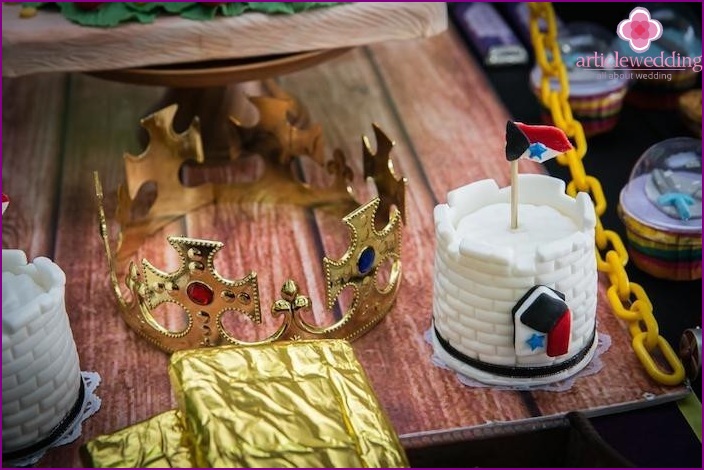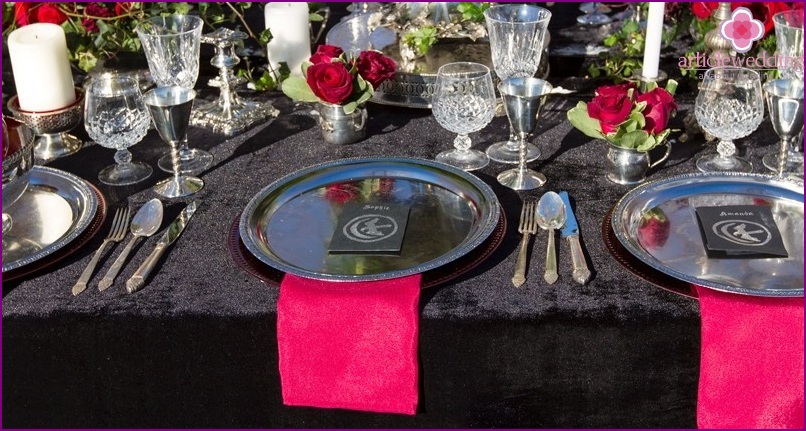 Do not forget about themed accessories for a wedding: invitations, banquet cards, bonbonnieres, etc. But the main treat, of course, should be the wedding cake.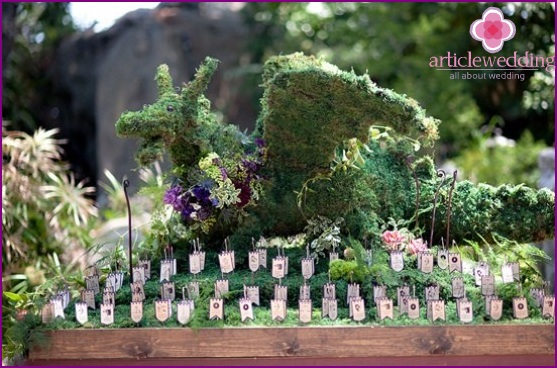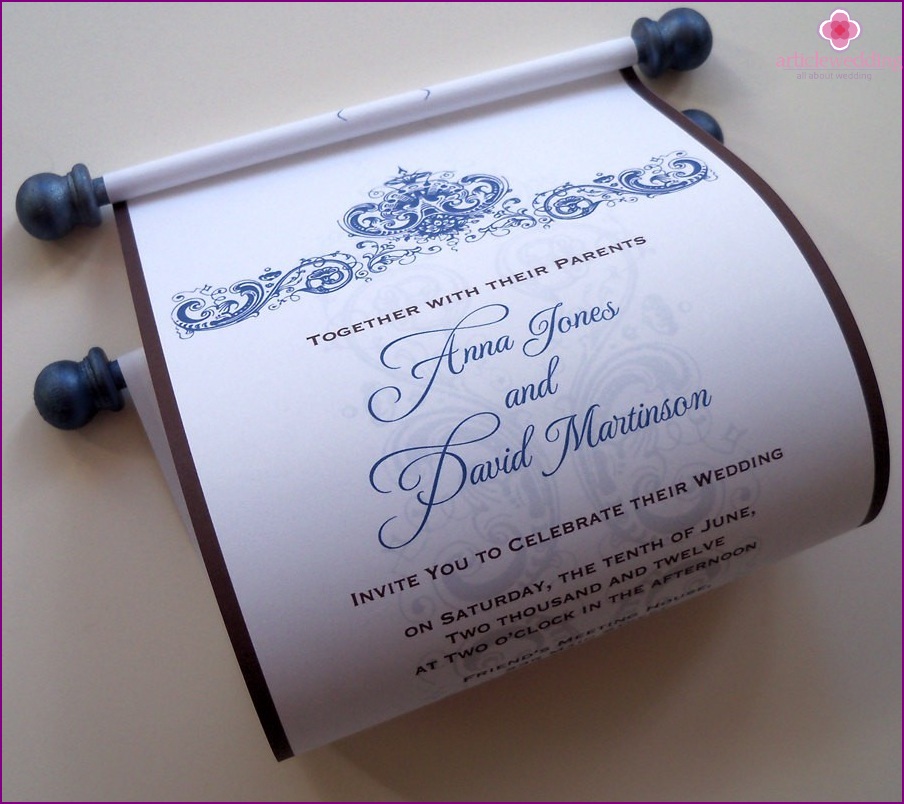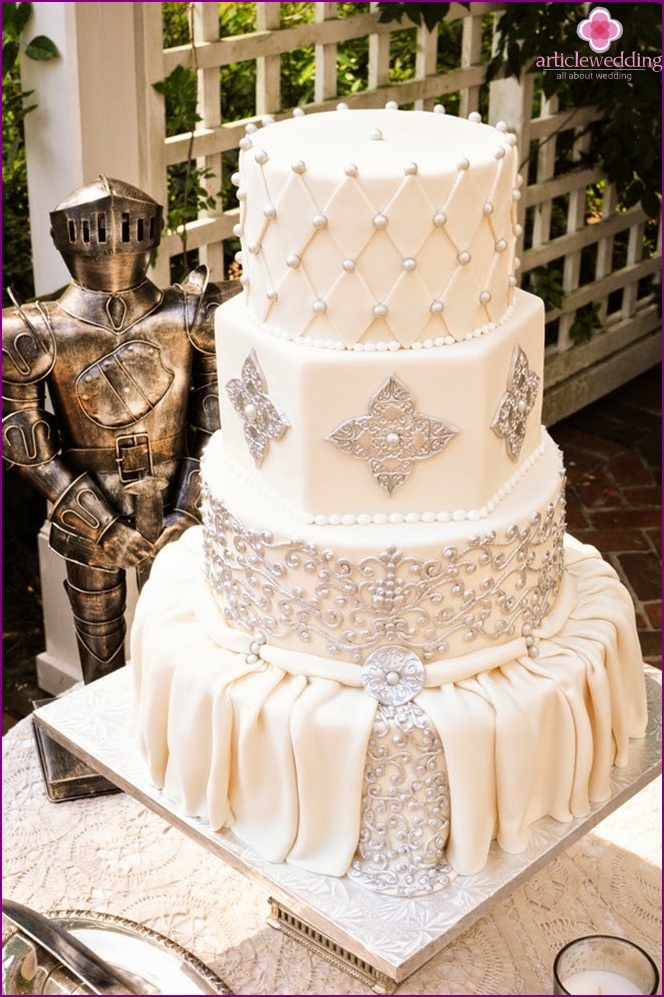 Real knightly photo shoot
In order for your wedding photography It turned out to be especially lively and bright, prepare for it in advance. Order special suits for guests in the salon that will become part of your overall look.
You can also take pictures outdoors on horseback. The groom can choose a black horse for himself, giving the bride a beautiful white horse. Such photos will be romantic and tender. You can also take several shots with knights in armor, with real shields and swords.
If your bridegroom is very brave, he will surely want to change into armor to protect his beloved princess.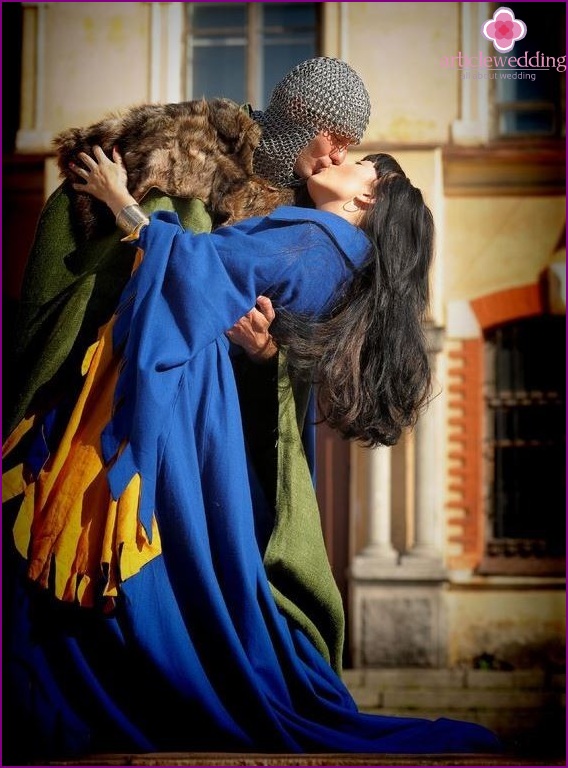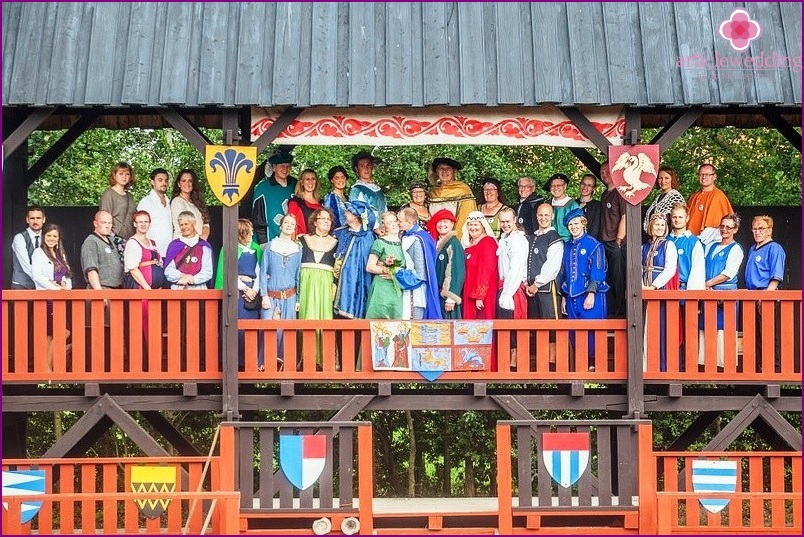 A knight-style wedding will bring you only smiles and a good mood. She suggests a noisy party with a magnificent banquet and dancing. Try to enjoy the medieval atmosphere and mentally travel to fabulous places. All dreams come true sooner or later. So your dream of a great defender on horseback must necessarily come true. Knightly wedding is laughter, fun and colorful emotions!