Contents
---
---
In different eras, there were ideas about an ideal wedding. If you decide to beat one of the styles inherent in a particular era, you made the right choice, because such a wedding will be remembered by you and your guests for a very long time. Why do not you choose the image of the sixties, which is particularly bright and original?
60s style and fashion
In order to talk about the wedding style of the sixties, you must first remember how this era was so different from others. In the 60s, cropped dresses with a straight cut come in fashion. Such dresses looked very doll-like, stylish and elegant. If you pick up a wedding dress in the image of the sixties, choose a straight dress, possibly with lace. Bright accents of our time look nice in the form of bright colorful bows at the waist. When choosing a dress, try to avoid a deep neckline, because in that era it was completely unacceptable. The top of the style was strict closed dresses just above the knee..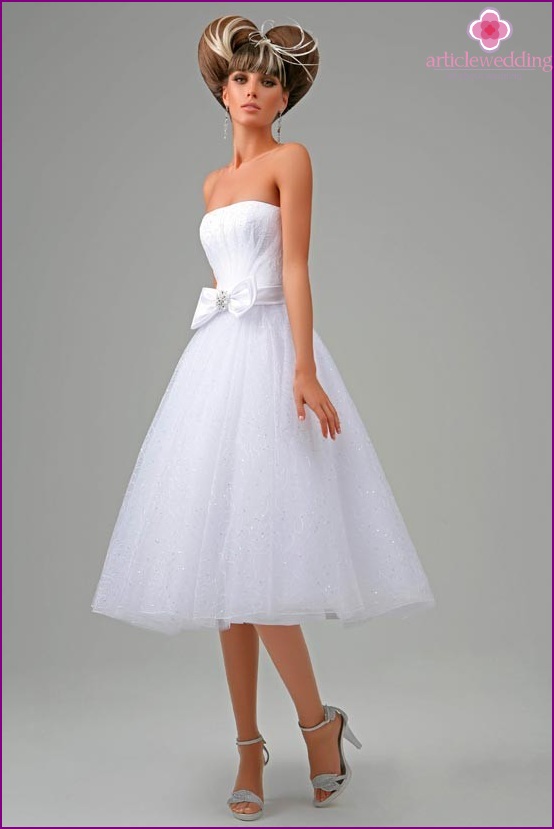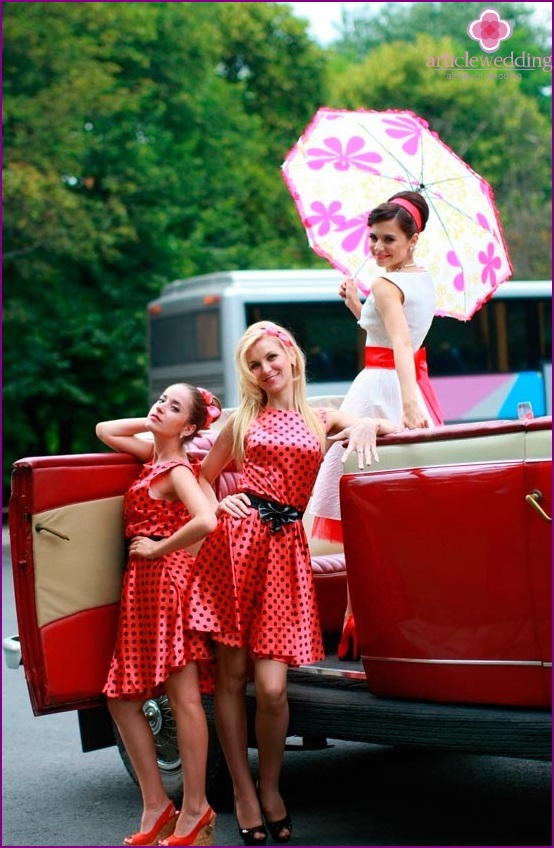 In the style of this era, you can also dress a bridesmaid or witness, choosing together with her a suitable color for her. In order to make a beautiful accent on the background of the snow-white image of the bride, choose a bright color, for example, orange, to add a twist to the image.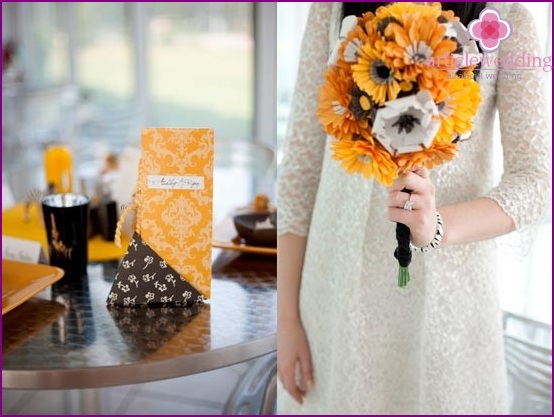 It can be a bride's bouquet of bright color. Choose the flowers that are most suitable for your image, for example, gerbera. In order to create a very feminine image, also use the trend of the sixties - a scarf. You can tie it on your head instead of a veil. It will look delicate and elegant in combination with silk gloves..
As for makeup, the highlight of your image will be smooth bright arrows. It is customary to emphasize the eyes with bright dark tones that make the look expressive. Mascara your eyelashes well to make your eyes even brighter. In the hairstyle, give a choice to bright jewelry, especially wide rims. In the 60s they wore high lush hairstyles that added chic and elegance to the woman. Such hairstyles were lacquered and decorated with a rim. Choose the right jewelry for your hairstyle, best of all large ones. You can also purchase charming long beads. You can find even more tips for creating an image in the style of eras of different years on the website www.articlewedding.com.
Sixties-style wedding decor and accessories
In order for your chosen style to really feel in everything, you should consider decorating your banquet hall. The first distinctive feature is the use of various patterns and ornaments: squares, stripes, circles. Pattern «dotted» also an integral part of the sixties. You can use it in the decor of a festive cake, in decorating wedding invitations and other trifles.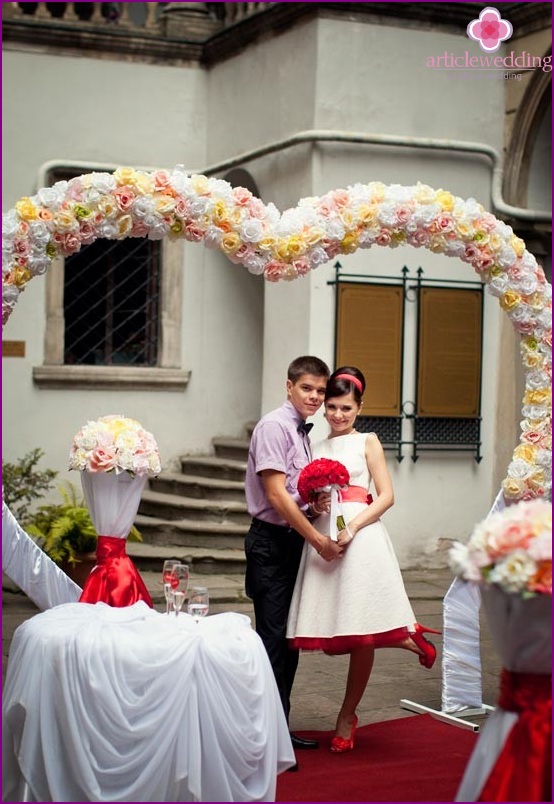 It will be great if you can get antique furniture or recreate its design. Use vibrant hues such as orange..
If you can't find suitable decor items, don't worry, your dream wedding will still become the brightest! To create your favorite look, simply print some bright vintage posters that you can put in frames and hang on the walls of your banquet hall. Decorate the frames with delicate bows to make the decoration of the wedding hall infinitely delicate. The Internet portal www.articlewedding.com will tell you a lot of new and interesting things about creating a wedding style and decor.
Do not be afraid to realize your wildest dreams. A wedding is an event that you must remember for a lifetime. And how bright and unusual it will be is up to you! Let your sixties wedding be the brightest and most joyful!