Most women who choose to marry a foreigner through the Internet use the services of various dating sites with foreigners. And this is quite justified, since these resources were created specifically to provide the opportunity for communication between representatives of various countries and classes. However, do not forget that completely different people resort to correspondence on the network, so carefully choose an interlocutor, and do not waste your time on those men with whom you probably will not have a promising relationship. There can be a lot of interesting virtual interlocutors, but you will marry only one. Therefore, take your correspondence, search and verification of grooms on dating sites in all seriousness.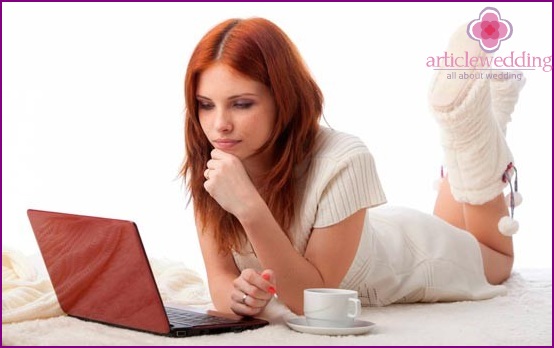 The first thing you should pay attention to during your virtual communication with a foreign groom is the mood of the letters. Of course, it can be problematic to do this without proper knowledge of a foreign language. Therefore, do not hesitate to clarify with your interlocutor the meaning of incomprehensible words, ask him to write synonyms for them. Unfortunately, many words have several translation options, and online translators do not always provide the most suitable one in context. Because of this, an insulting confusion can crept into your correspondence with the gentleman.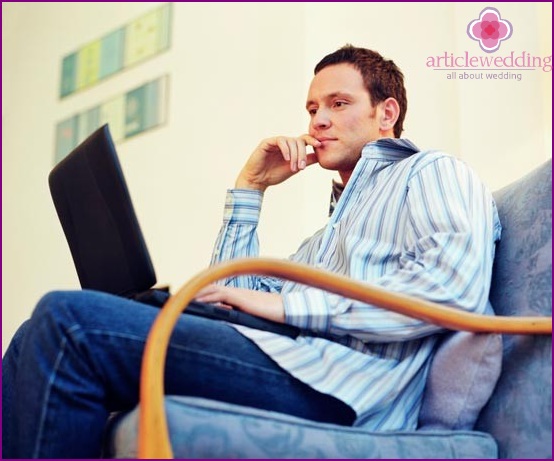 It is advisable that at first, while you have not yet become too accustomed to writing, your messages are corrected by a competent translator. It is likely that among your friends there is such a person. During the correspondence, it is advisable for you to discuss all the most important points that will matter even after you marry a foreigner (having children, plans for the future, financial situation).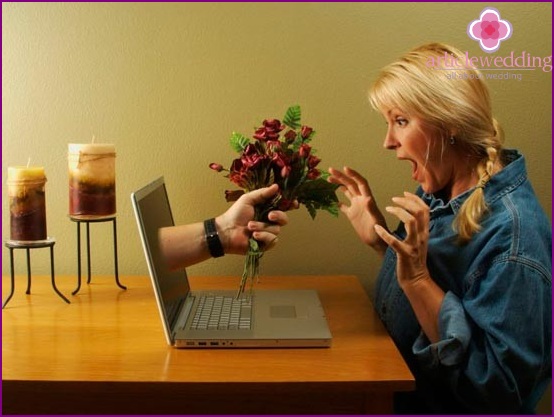 However, try not to turn correspondence into a business conversation or interrogation with bias. A light soulful conversation on the topic of life, the views and habits of your gentleman, even reduced to a small number of the simplest phrases, will be enough. Be open, then the man can trust you. A good foreign language phrasebook is what you need at this stage of communication.
But after you learn a little foreign language, you can, but rather need to, begin to communicate through Skype. The photograph in the questionnaire does not always provide an opportunity to make a complete picture of a virtual acquaintance. But video and voice can convey much more.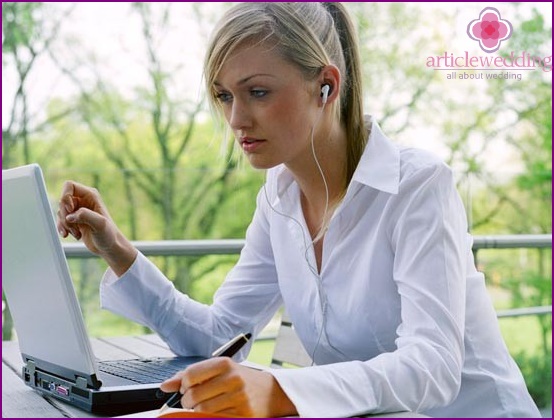 Also, do not put aside a long box and a personal meeting. If you have been in correspondence for several months, regularly call up on Skype and you like a man, then you can take the initiative and invite him to come to Russia. A meeting does not have to be arranged in your city. Moscow is a good place for a first date. It's better to book hotel rooms (separate) in advance, because, firstly, it will be cheaper, and secondly, you will avoid unnecessary trouble. Try to take time off for work at this time and put off all things until later. Think of the meeting as a vacation and an opportunity to have a good time with an interesting man. Romance and good mood - the key to a great first date.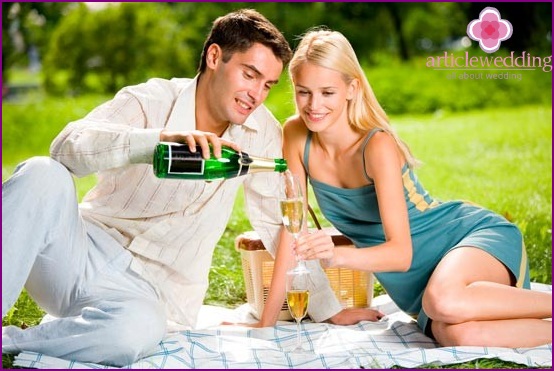 In practice, specialized dating sites and marriage agencies show that every woman can marry a foreigner. You just need to systematically go to the intended goal and remember that you are a woman worthy of the best. We wish you to meet a man whom you sincerely love.