Contents
---
---
A wedding is an important event, the beginning of a new life, the birth of a new family. From this day on, the lifestyle will change dramatically. In order to enjoy the last minutes, moments of a single life, friends of the groom (or the groom himself) organize a bachelor party. Ideas for a bachelor party can be completely different, it all depends on how you want to spend this day - actively relaxing, enjoying the company of only your friends, lighting on the dance floor or visiting a karaoke club.
5 original ideas for a bachelor party
The ideas for holding the boy are varied, what to choose is up to you. But when organizing, it is worth remembering: the holiday should be fun, memorable, especially for the future husband. It is necessary to think over the program of the holiday organization in advance:
what will you do;

where to go

how to spend this evening;

prepare everything you need;

invite guests friends.
Latin style party
If it is not possible to organize a celebration outside the house, do not despair, the apartment is a great place where you can have fun by having a Latin party. This will require quite a bit:
Great mood for you and the guests;
Latin American music;
A variety of alcoholic drinks from which you will mix cocktails. To create cocktails, in addition to alcohol, you will also need glasses, a shaker, tubes, umbrellas, ice. When creating cocktails, you can experiment by creating new alcoholic masterpieces.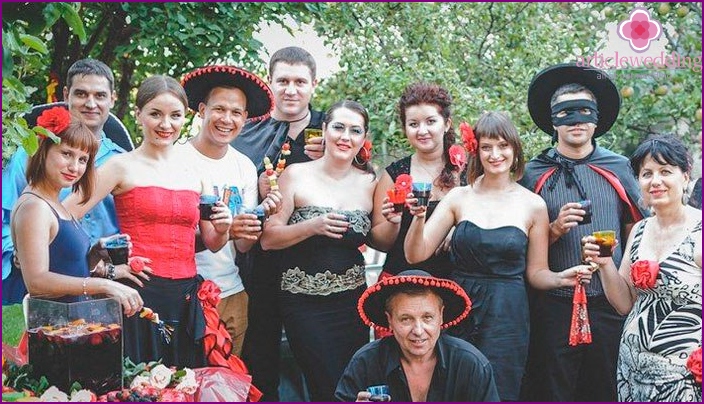 Examples of making cocktails, see the video:
Sports bachelor party
If you want to spend a sports bachelor party, the best option is a sports complex where you can choose entertainment to your liking. If the holiday will be held in winter, ideas for holding a bachelor party in the fresh air, with active winter games, are great. For example, a game of snowballs: remember your childhood, have fun from the heart. Or arrange ice skating. It will be nice to play bowling by visiting a warm, comfortable club. Such a holiday will provide an opportunity to relax, have fun, spend time with friends. Sports ideas for a bachelor party in the summer: volleyball, soccer, outdoor activities, travel out of town, paintball, fishing.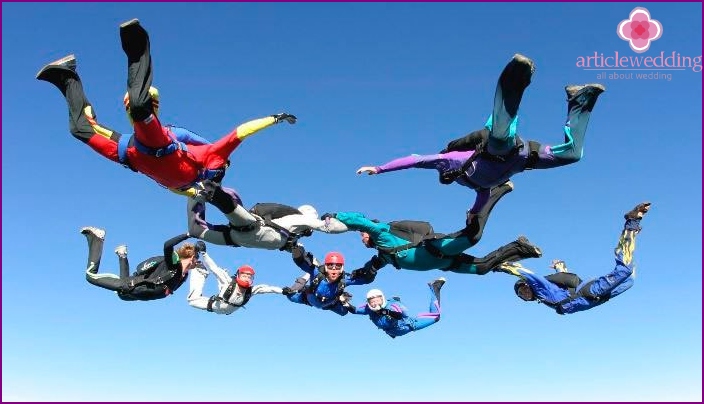 Paintball
Going to a paintball club is an idea for a bachelor party that your friends will love. Here you have fun playing actively in nature. During the game you will feel like a superhero, distract from everyday problems, get a lot of pleasure.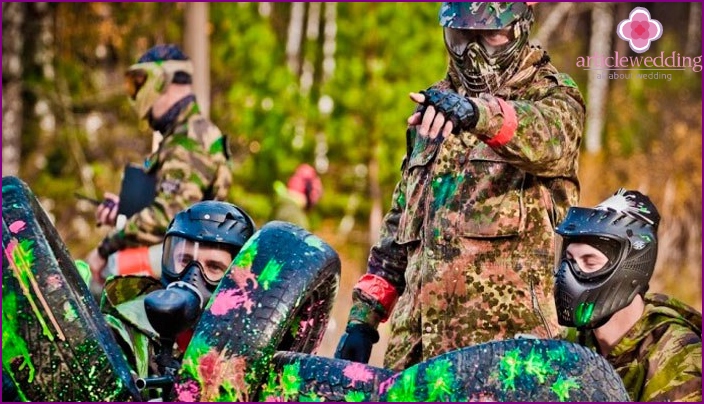 An evening of games and memories at home
As an option, it is possible to arrange a bachelor party at home, spending a thematic evening, playing games and remembering all the achievements, successes of the groom. Suitable ideas for such a bachelor party: «Twister», «Monopoly», computer games, cards. Watching an interesting youth film is also a good idea for such a party. It is possible to organize contests. For a feast, beer, pizza, chips or crackers are quite suitable..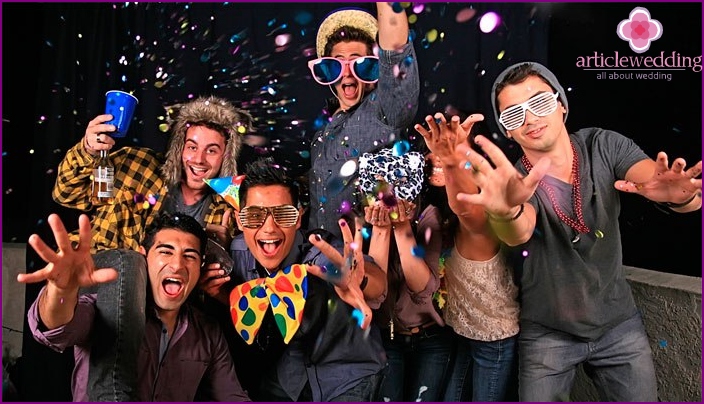 Fishing trip
If you like fishing, camping, then you can spend a bachelor party in the fresh air. Go with friends on holiday outside the city, if you have a summer house with a nearby body of water, as an option, go there. If there is no room with amenities, set up a small campground, catch fish in the afternoon, and arrange men's gatherings in the evening in front of the fire. Such a walk is the perfect solution. When you spend a bachelor party in nature, you and your friends will get a lot of pleasure, relax in the fresh air, and the groom will gain strength before starting a family life.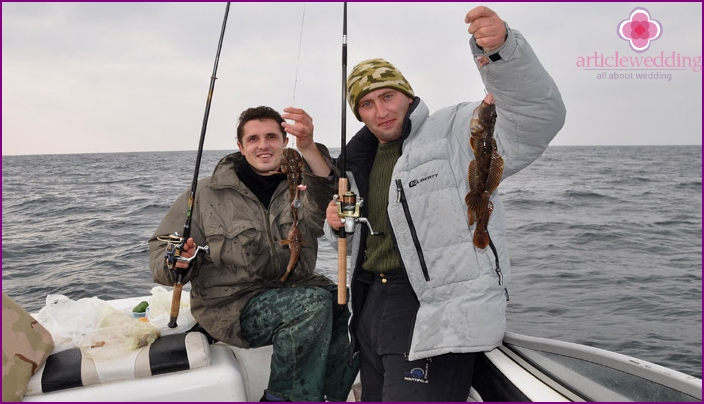 A.
Bachelor Party Venues: Where to Celebrate?
The organization of the bachelor party and the celebration can be entrusted to a witness or friends, but in order for everything to work out perfectly, it's worth doing it yourself. Important points are considered to be the right place for his celebration, and suitable ideas for celebrating a bachelor party. Popular places are the club, bathhouse, karaoke, billiards, bowling club.
Saunas and baths
A great venue for a bachelor party is a bath or sauna. Here you can relax with a purely male company, take a steam bath, talk, discuss your questions. It is also possible to cover and celebrate the last day of bachelor life. Often on the territory of the bath there is an additional entertainment complex: billiards, karaoke, pool, bar. You can have fun with a lot of fun.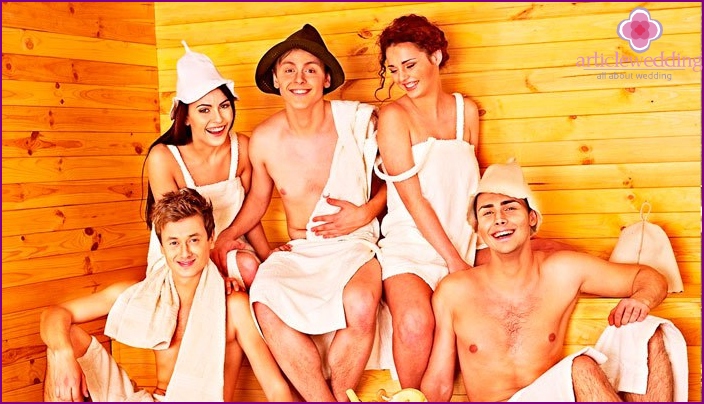 Karaoke
Have fun and laugh heartily, possibly in karaoke. After visiting a cafe or sushi bar, go to karaoke to sing the songs that you like or that work best. Even if you and your friends do not have a voice, it's okay, it will be even more fun and funnier. It is possible to record this entire event on video, take a photo and show the bride the vocal abilities of her future husband.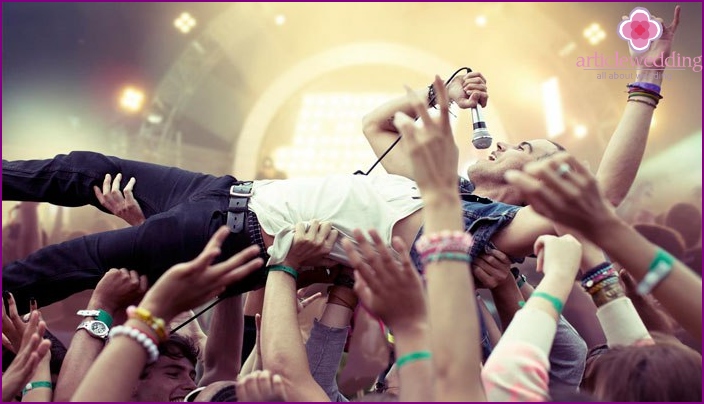 Clubs and restaurants
Holding a bachelor party in a club is a great idea, because here you need everything for a great holiday: incendiary music, service, excellent cuisine and a sea of ​​alcohol for every taste. Here you will get the maximum charge of positive, come off in full. Also, if you wish, you can visit the club, where there is a female strip.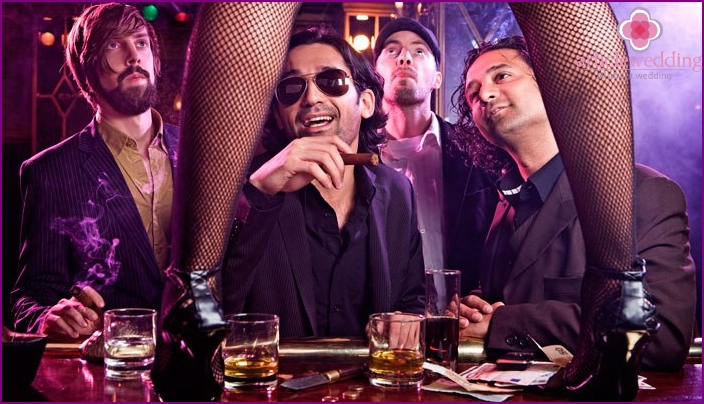 But the celebration in the club has several drawbacks:
It is unlikely that it will be possible to talk normally with friends, because it is better to discuss all important issues regarding the wedding in advance;
If you want to visit the club, we recommend that you reserve a table in advance;
Such a bachelor party is a great idea, but it's really hard to afford, because if you've gathered in a club, be prepared to pay a tidy sum of money.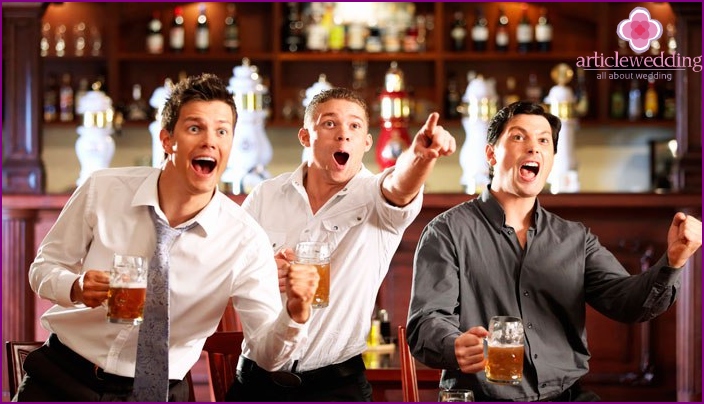 The idea of ​​celebrating a bachelor party in a restaurant is also acceptable - it is a good option to relax, talk with friends in a relaxed atmosphere, enjoy great dishes, a purely masculine society, forgetting about wedding chores, worries.
Billiards
Active rest will turn out during a game of billiards. To do this, you can visit the billiards club or sports complex. It is possible to arrange a competition between friends. Do not forget about the drink, which should be ordered in advance if the club does not have its own bar..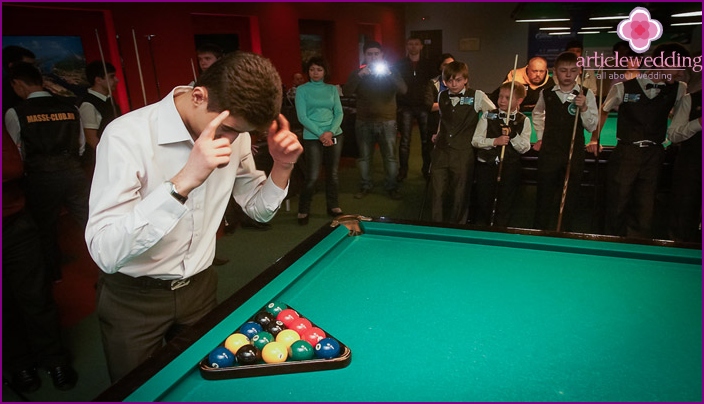 The ideas for holding a bachelor party are varied, what you choose depends on personal preferences, wishes, finances. It is better to engage in a bachelor party on your own, so that everything will turn out perfectly, and in the way you imagine. The main condition is to have fun, and the holiday will be remembered for a long time. But during the celebration, do not forget that you are already almost a married person and excessive liberties may not please the bride, therefore - relax, but wisely. Watch a fun video of a bachelor party on a train, it will be a great recollection of the last day of a single life:
If you have your own ideas for celebrating a bachelor party - share your thoughts, impressions, leaving comments.