Contents
---
---
Everyone knows that the heart is the main symbol of love and wedding. That is why such symbolism is often found at wedding events. Hearts adorn the wedding hall, adding to the decor of romanticism and tenderness. You can also use the theme of hearts in your work. Why don't you make wonderful hearts for guests that can be used as wedding souvenirs or personalized bonbonnieres?
The site www.articlewedding.com is sure that the creation of such accessories will not tire you at all, but on the contrary, it will add vitality and good mood to you. And most importantly, they will not completely take away your time, which the bride already has in minutes. Moreover, you do not need to have any sewing machine skills. Hearts are sewn by hand with large stitches, which you can easily make. Such creative work will help you escape from problems and excitement, and also allow you to make your guests cute bonbonnieres with their own hands.!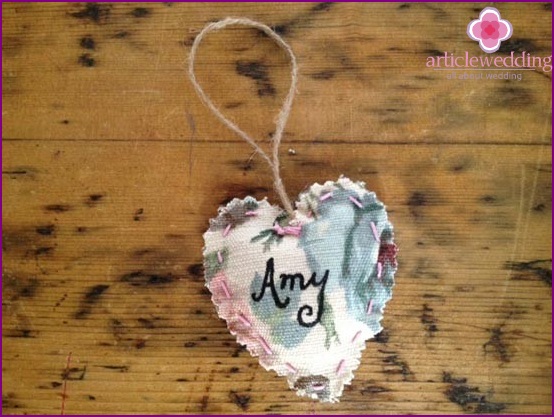 Materials and tools:
good quality cotton or linen fabric;
heart-shaped paper stencil;
embroidery thread;
twine;
a thick needle with a big eye;
scissors for cutting cloves;
scissors;
stuffing for toys or cotton;
a pen.
Time
: 15-20 minutes.
Detailed instructions:
It is very convenient and simple to work with the fabric, so you will only get pleasure from needlework. To get started, prepare all the materials for work, as well as cut a piece of fabric, size 15x8 cm.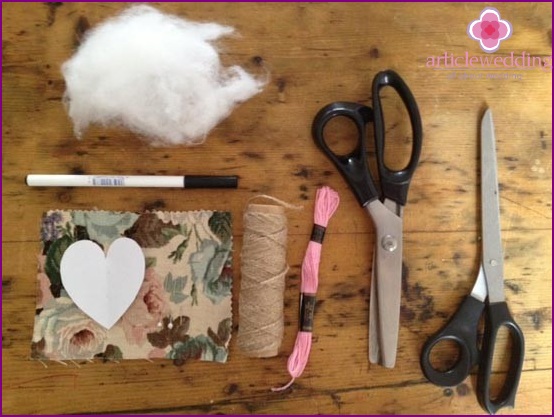 Prepare a heart-shaped stencil. You can draw it by hand or print the finished version on a printer by copying an even heart from the Internet. Fold a piece of fabric in half and attach a heart to it. Pin the stencil with pins.
Take decorative scissors with which you can cut a heart with sharp edges in the form of cloves. These edges look very original, and you get two identical sides of the heart at once.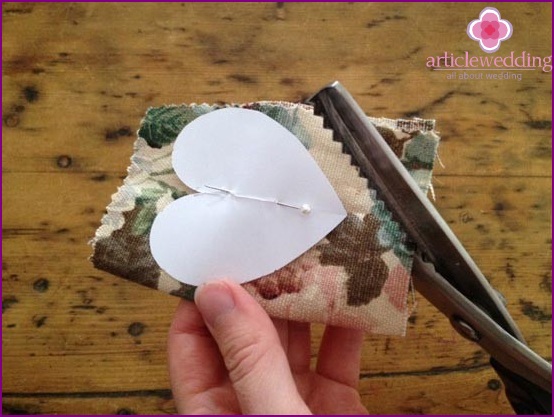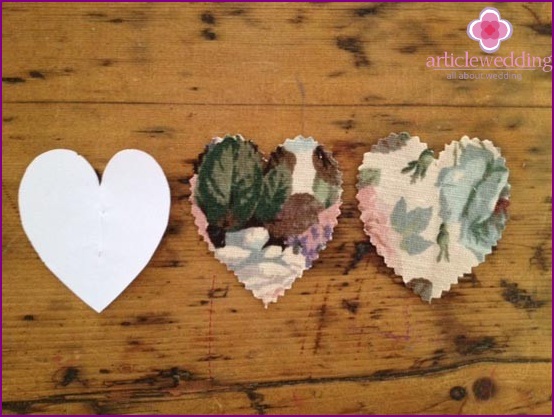 Join together two pieces of fabric with the wrong sides inward. Pull the thread into a thick needle and begin to sew pieces of fabric along the edge, starting from the top. The most common stitches will do. Do not sew the fabric completely, leave a small pocket without cutting the thread. We need this hole to fill the heart with a stuffing..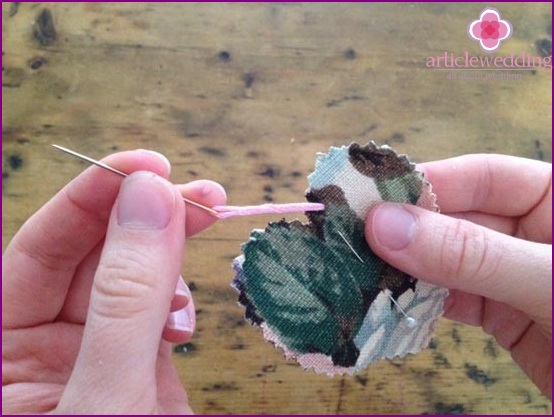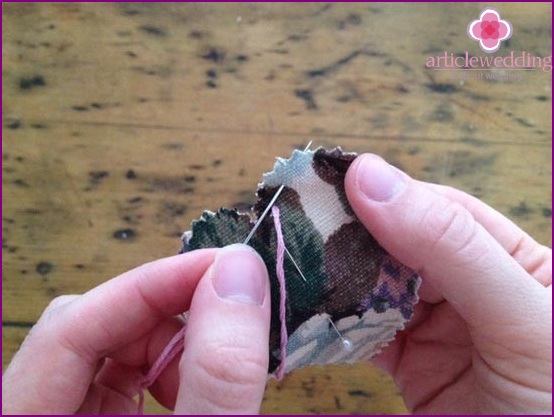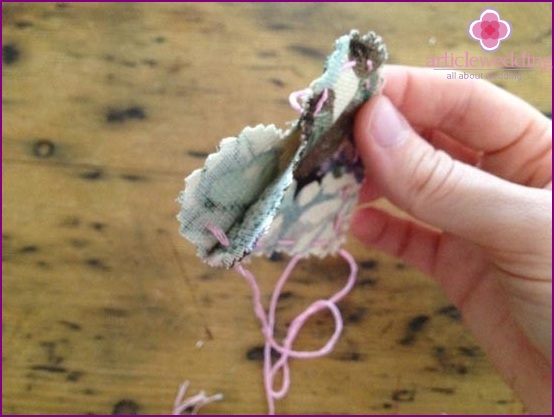 Take a stuffing pad for toys or regular cotton wool and carefully fill your heart so that it takes on a beautiful, even shape and becomes soft. Now you can sew the fabric to the end by tying a strong knot at the end of the thread.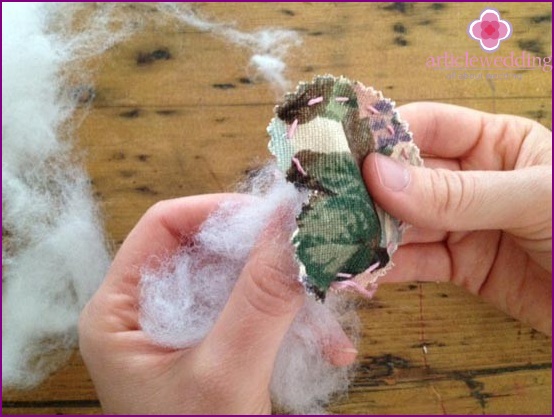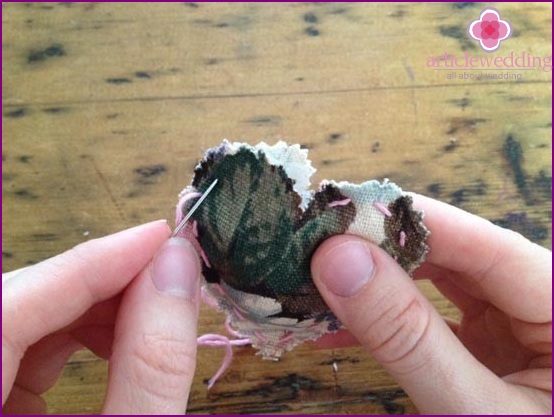 It remains to add a small hanger for our heart. Twine or a dense garden thread is perfect for this. Cut the thread 15-20 cm long and fold it in half. Tie a knot at the end. Try to push the knot through the small hole between the stitches. Since the heart is very light, such a hook will fully support its weight. It remains only to sign your accessory, and a cute bonbonniere with a name is ready!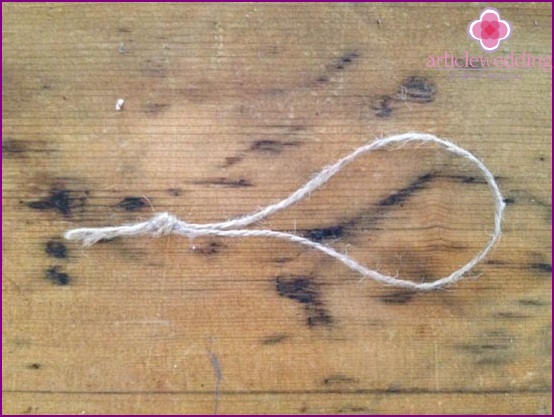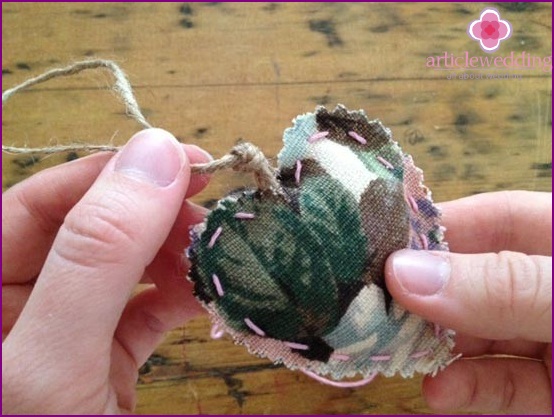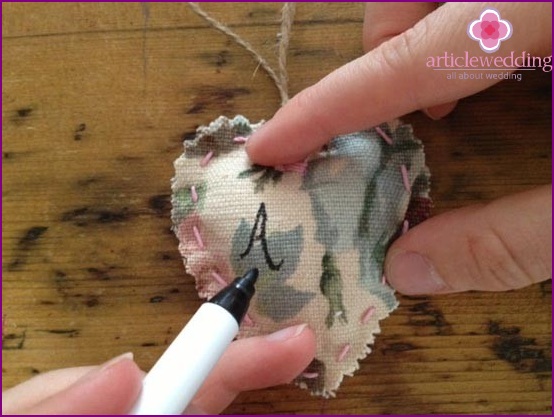 Application options
Such a cute accessory can become multifunctional:
It can be given to guests as a bonbonniere..
You can use it as an alternative to banquet cards for seating. Just put the heart next to the guest plate so that he can find his place.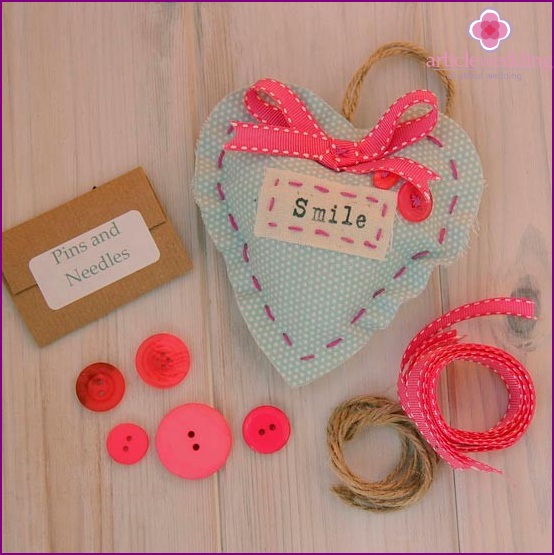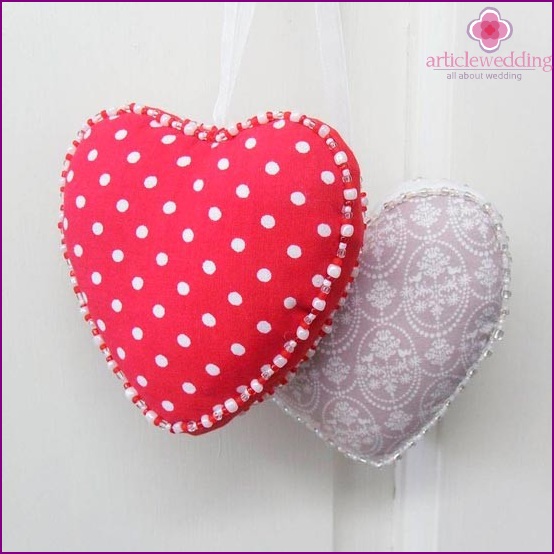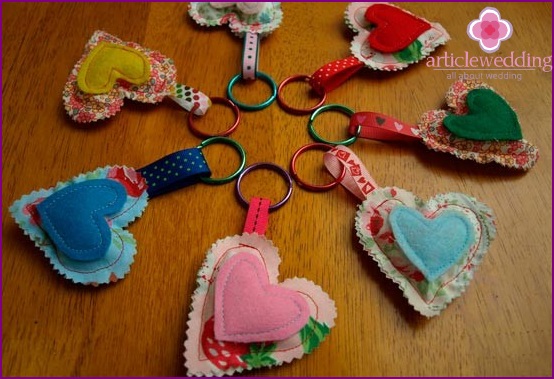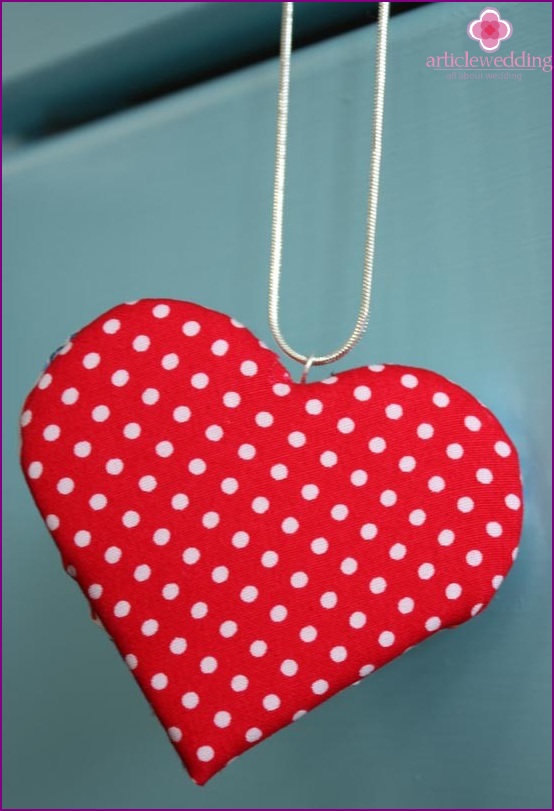 The wedding portal www.articlewedding.com wishes you a pleasant creative process that will raise your mood and set you up only for good thoughts! Be creative to make your wedding unique!