Contents
---
---
For a long time, it was customary to give gifts only to newlyweds. More recently, this tradition has undergone changes - now the guests at the wedding are awarded souvenirs, the so-called bonbonnieres. So, what can be prepared as «a compliment» to your dear guests?
The main requirement for gifts for guests is originality. Bonbonnieres should be memorable and unusual. Therefore, it is especially important to approach the choice of gifts for guests.
The users of the portal www.articlewedding.com have the opportunity to make an original memorable souvenir with their own hands - a brooch in the form of a felt heart. Getting to work!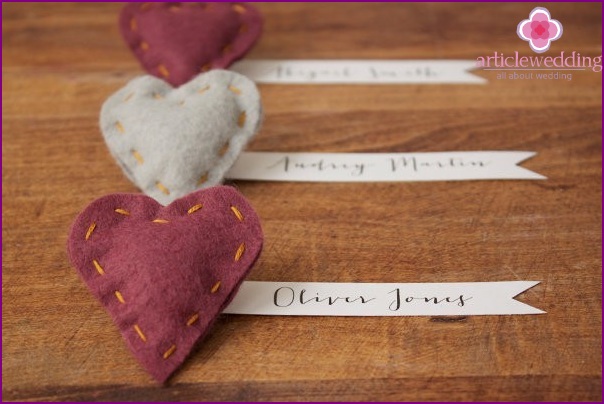 Materials and tools:
felt (can be of different colors);
scissors;
threads
needle;
pins with clasps;
filler for hearts (cotton wool, etc.);
hole puncher;
glue (optional);
paper strips with guest names.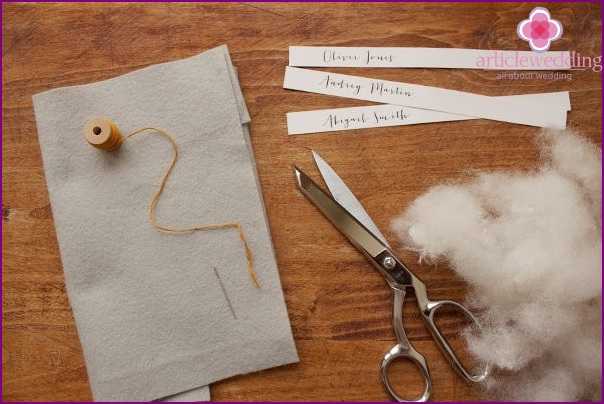 Time:
2 hours 45 minutes.
Detailed instructions:
First of all, you should make a heart-shaped blank from paper or cardboard. Draw a shape with a pencil on a piece of felt. The number of hearts must match the number of guests invited. Do not forget that hearts consist of two halves! Cut hearts out of felt.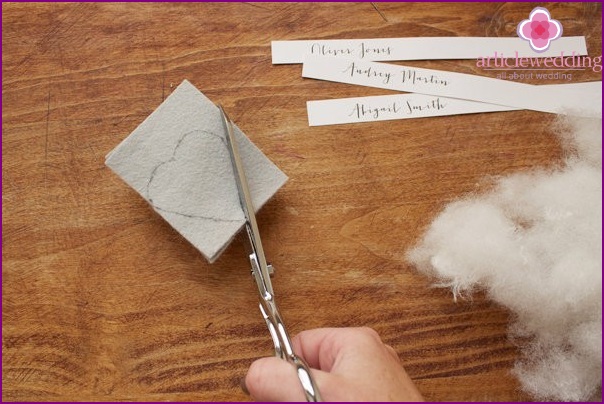 Thread the needle. Try to choose a thread color that matches the color of the hearts. Take two hearts and start sewing together small stitches..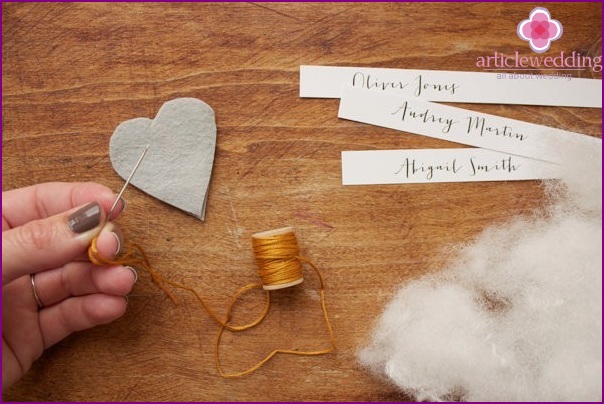 When the hearts are stitched 3/4, the products can be filled with cotton or other filler. After you fill the items with stuffing, complete stitching hearts.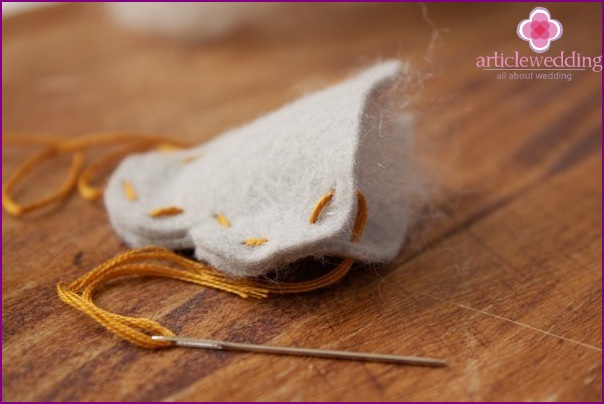 Next, cut small round pieces of felt and sew metal pins to them. Glue the pins to the back of the hearts. If it's convenient for you, then brooch pins can be immediately sewn to products.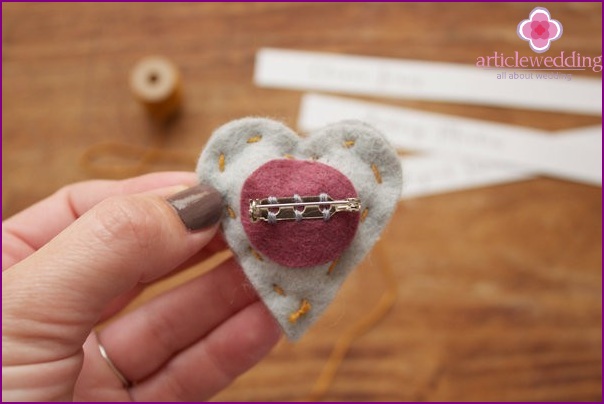 Print the names of all guests on paper. Cut the list into identical stripes with the name of each guest. Make a hole on each paper strip with a hole punch.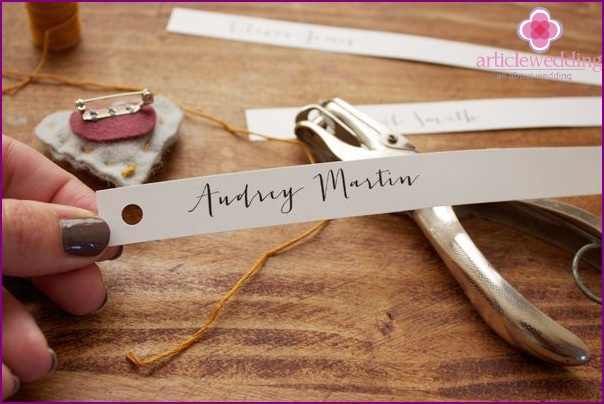 Open the pin clamp, insert the paper strip, close the clip.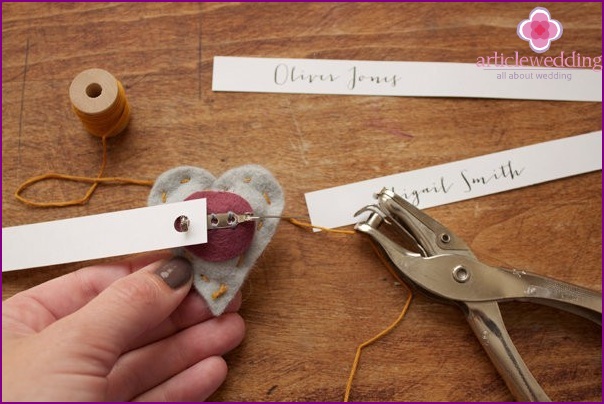 Last point: if necessary, shorten paper strips with names using scissors.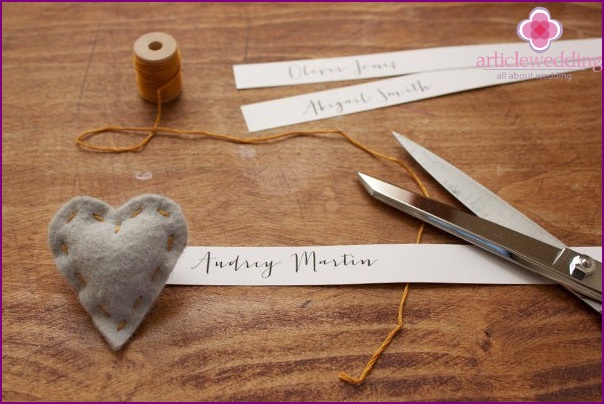 As you can see, felt is a wonderful material, the work with which gives incredible pleasure. Change the color range of felt, the shape of brooches to make bonbonnieres bright and exclusive!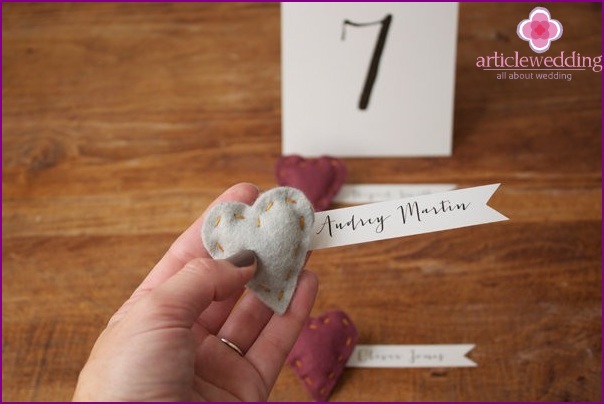 Application options
Presenting bonbonnieres is a great opportunity to thank your dear guests. Moreover, today you can make unique gifts with your own hands. Guests will appreciate your efforts, the portal www.articlewedding.com is sure.
But what if the proposed felt hearts are made a little larger and placed inside is not cotton wool, but fragrant petals or herbs? Or you can make hearts layered! We think that such options for bonbonnieres will also please your guests..
For making gifts, you can use not only felt. It can be any decorative fabric. Choose the material depending on the theme and color palette of the wedding. Finally, we offer you some bright ideas for fruitful creativity!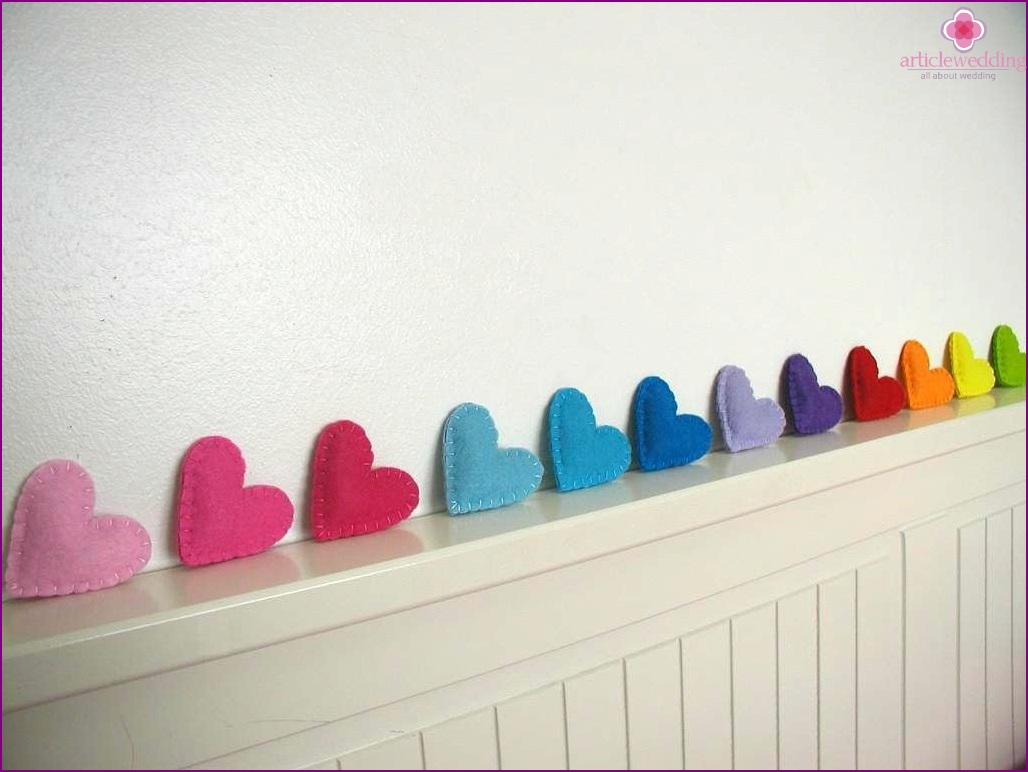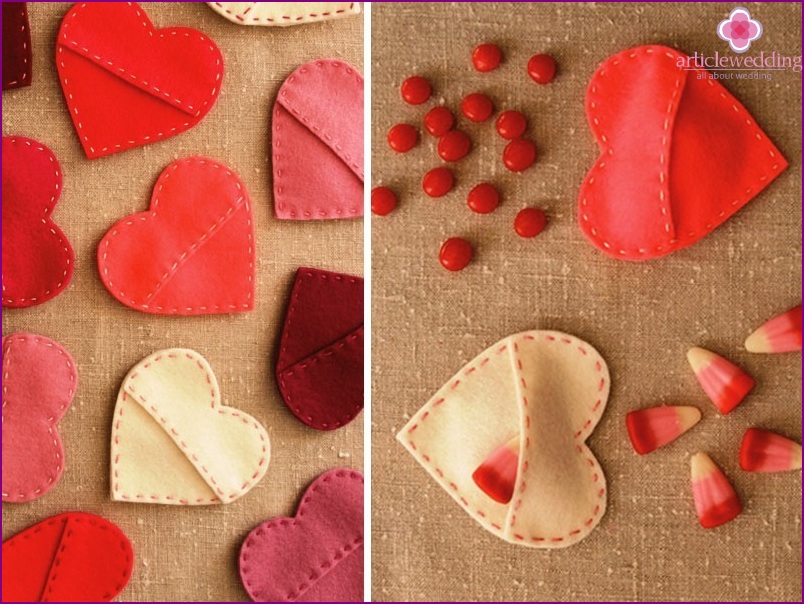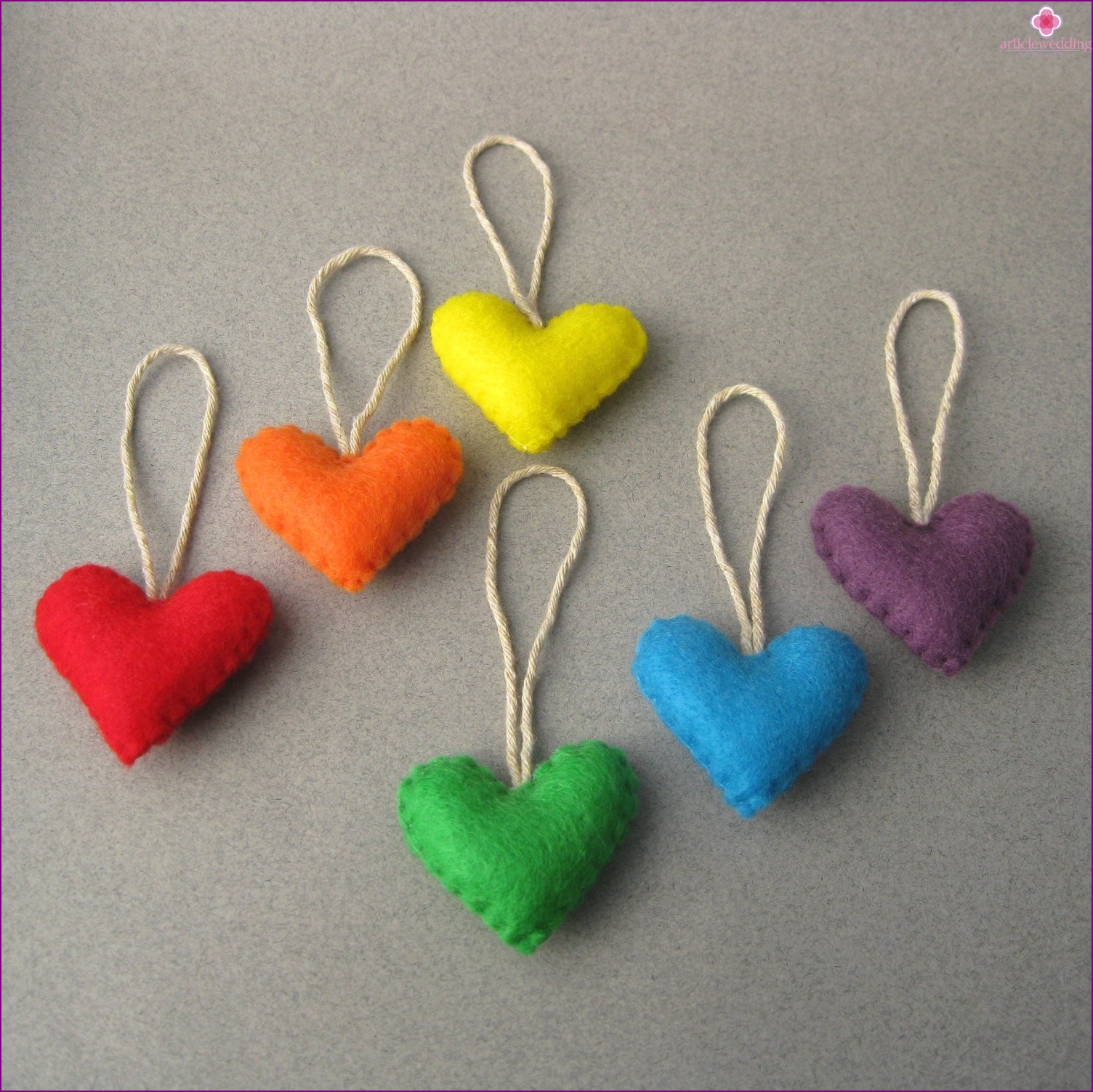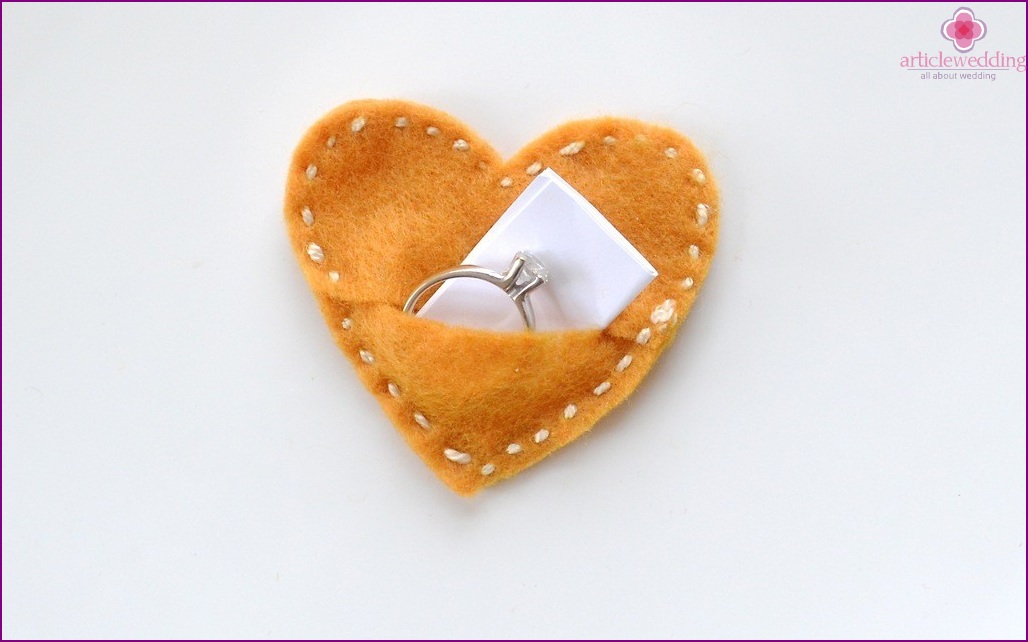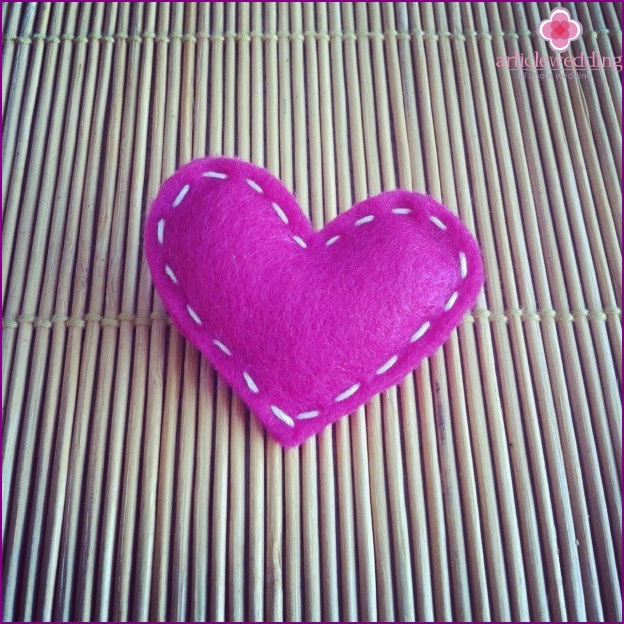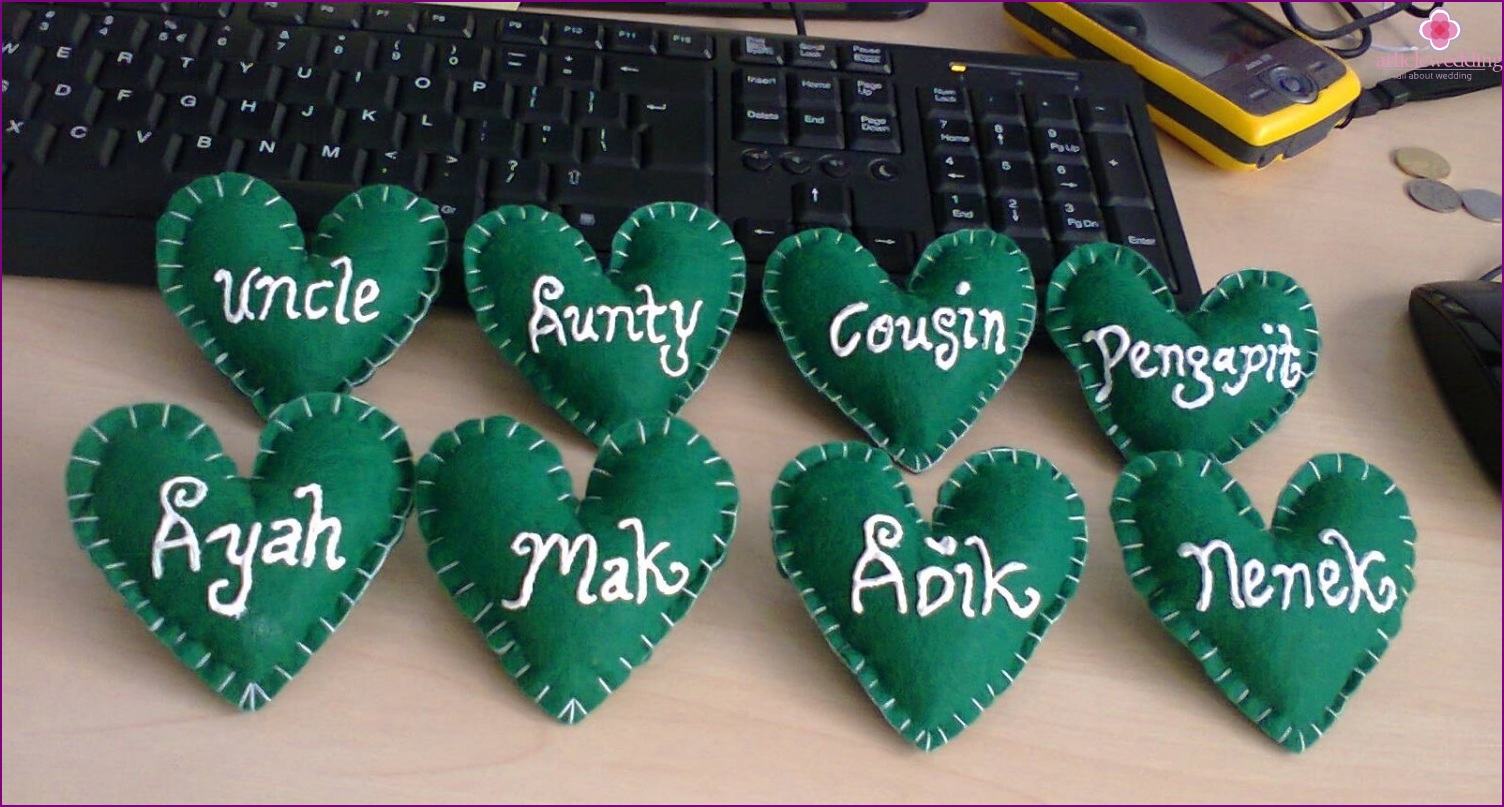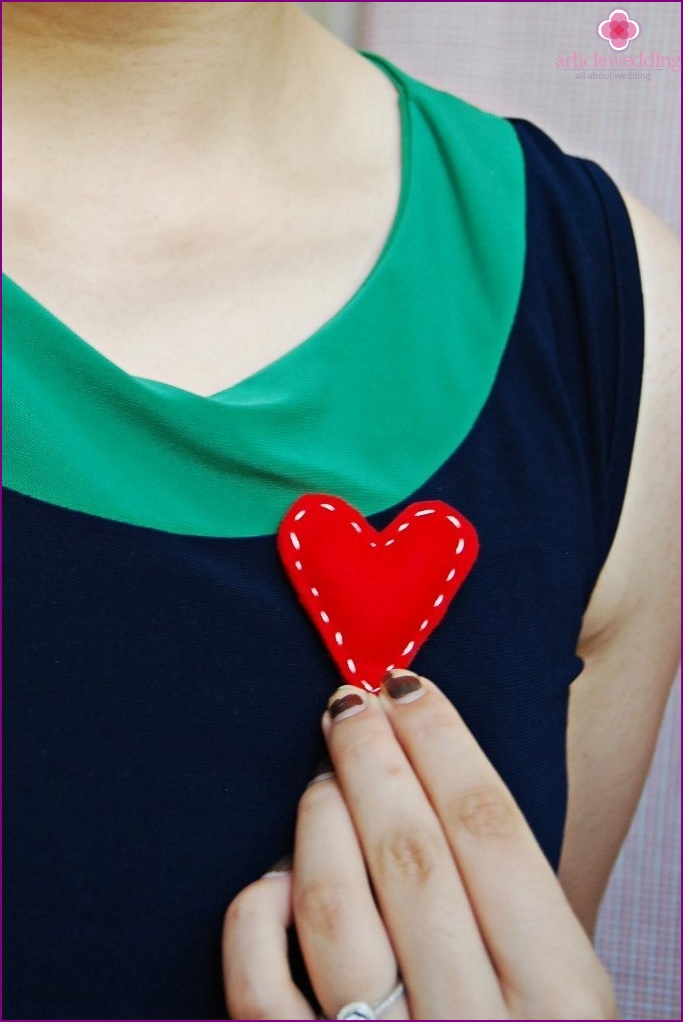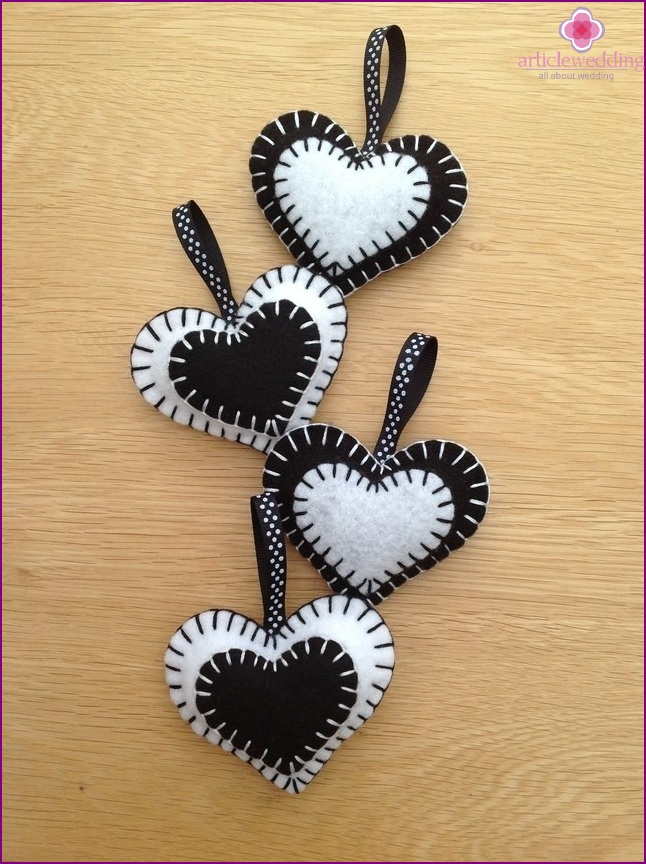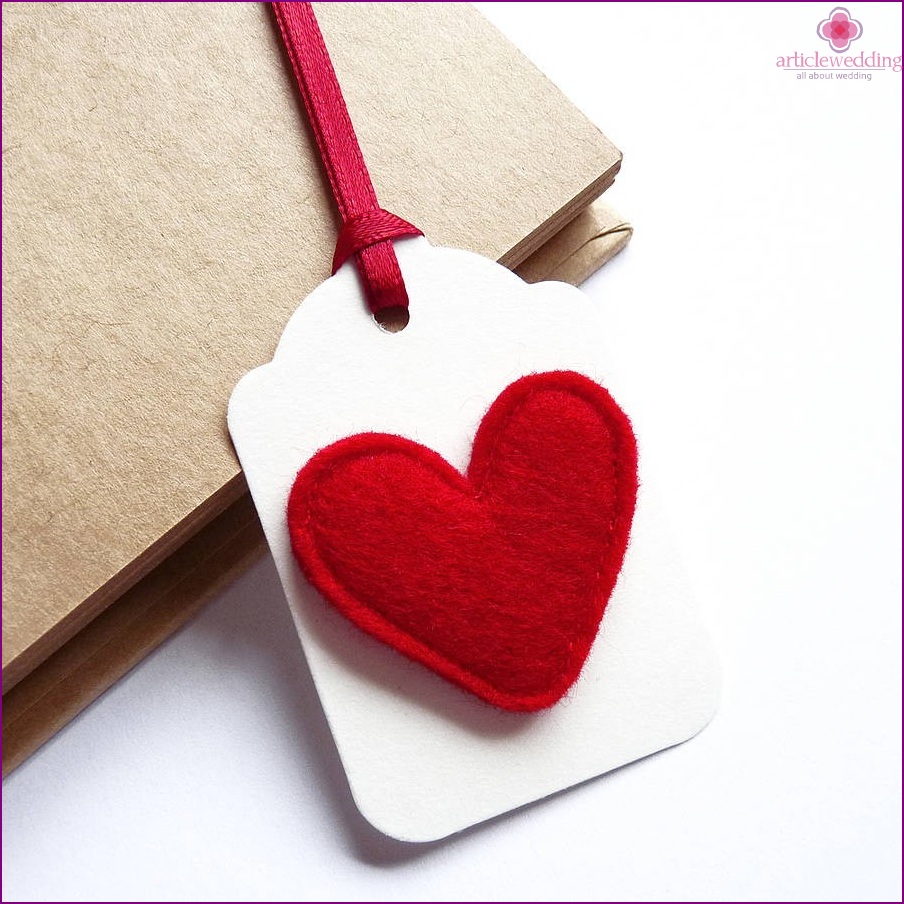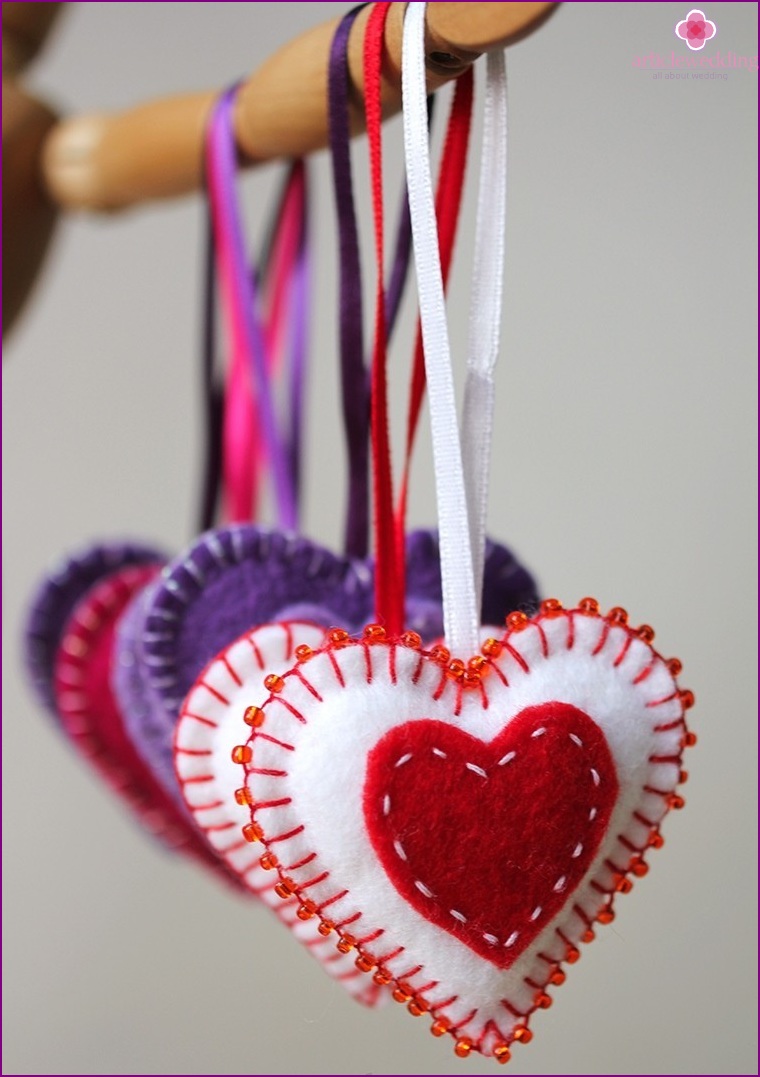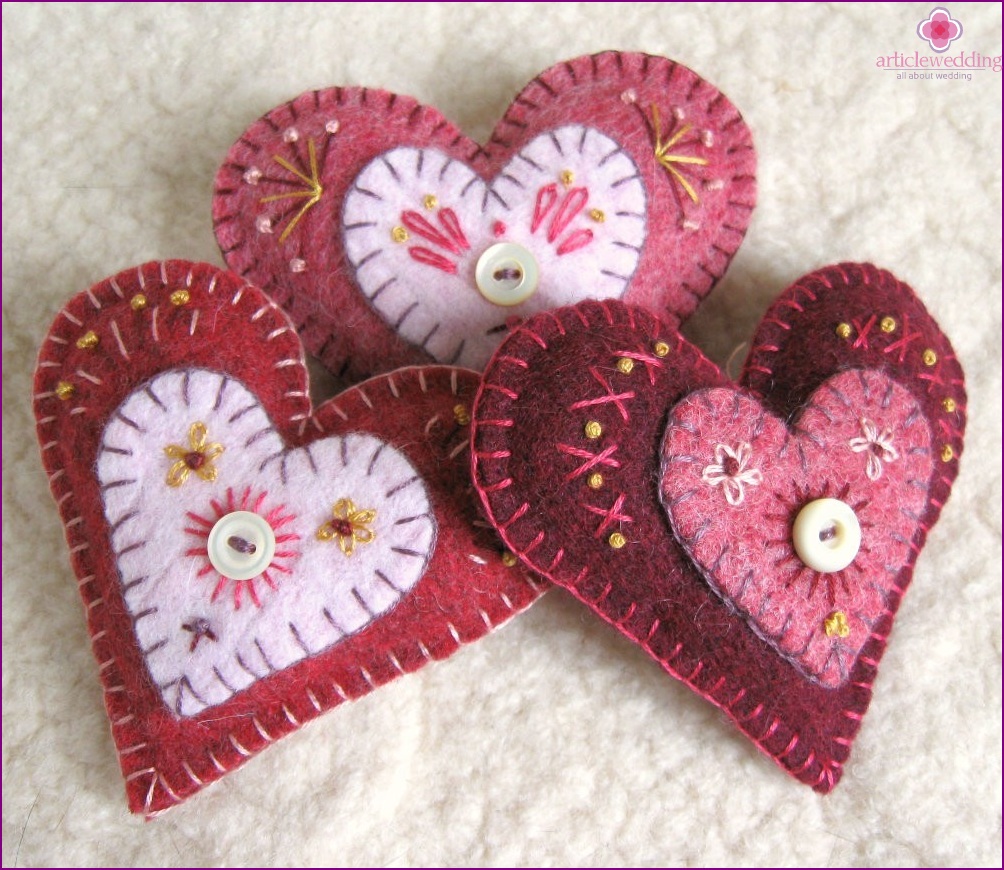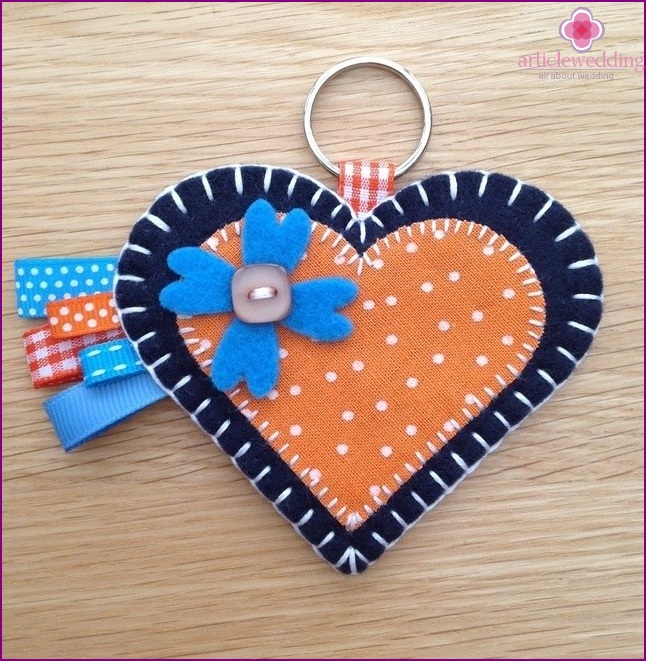 Seek inspiration and create!