Contents
---
---
As a rule, newlyweds rely on wedding decorations to professionals, masters of their craft who have worked at many weddings and know everything about modern decor trends. Professionals see which colors blend well and which materials and textures are best not mixed. If you are sure that you could beautifully decorate the banquet hall and table, it is certainly best to use the services of decorators. However, you can make some details and wedding accessories yourself without any skills and experience..
The wedding site www.articlewedding.com has prepared a fun master class that every bride can handle. Amazing bonbonniere bunnies will be a wonderful decoration of the wedding table. Each guest will receive his portion of positive, namely a bag of sweets in a wonderful package in the form of an Easter bunny.
Such bonbonnieres can be used to raise the festive mood or to decorate a specific style. If throughout the design of your wedding you can see funny notes and bright colors, such bonbonnieres are perfect as gifts for guests.
Also, such accessories will be a great solution if your wedding takes place on the eve or after Easter, because on this holiday it is customary to give each other cute Easter hares.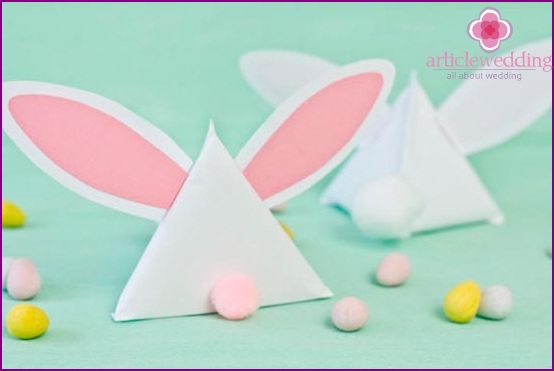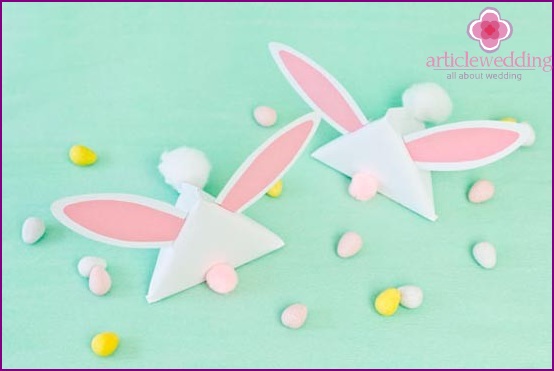 Materials and tools:
White paper;
white and pink cardboard;
pink pompons;
white cotton balls;
glue;
double sided tape;
candy.
Time
: 20-30 minutes.
Detailed instructions:
In order to make funny bunnies, you need a minimum of effort. All you need is paper and cardboard, as well as various sweets to fill the bonbonnieres. All this can be bought at any store. The main thing is that you practically do not spend any money, but you get such wonderful and cute accessories.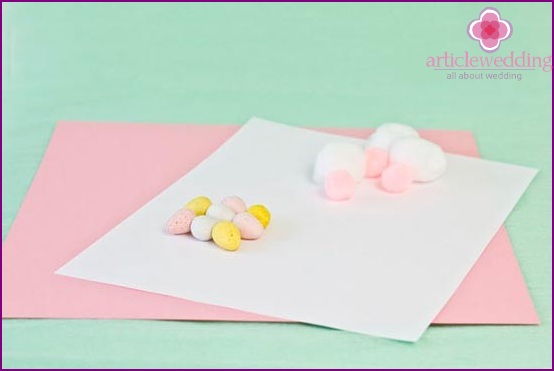 Take a piece of white paper measuring 22x11 cm. And connect the short edges with tape to make a cylinder. Now you need to connect the bottom of the cylinder using double-sided tape. You should get a bag.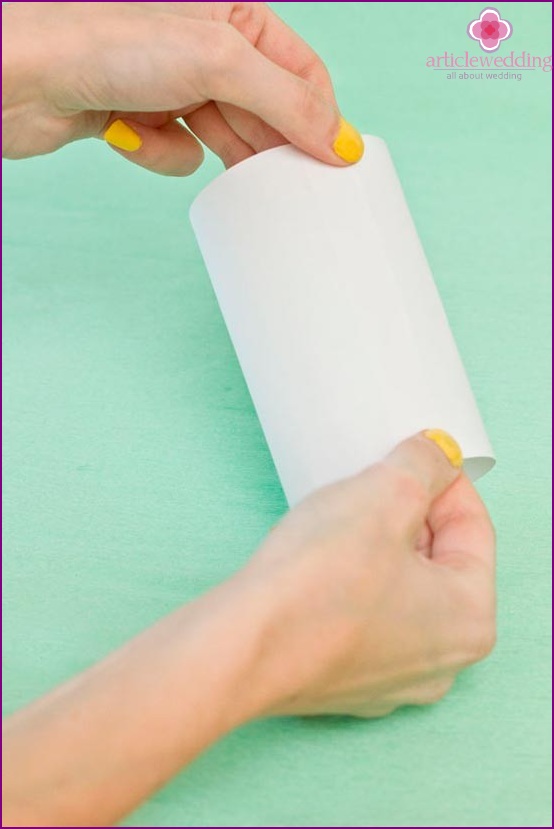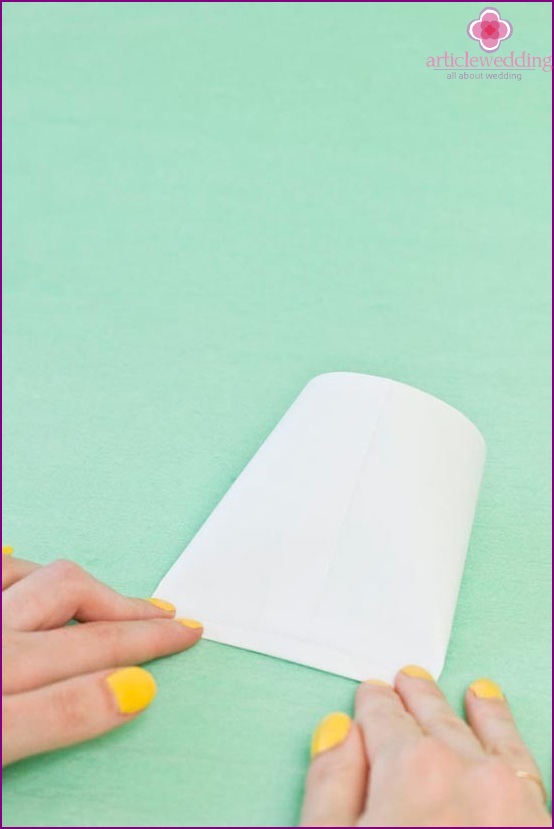 Fill the bag with sweets or other sweets that won't fill the paper. Now you need to connect the upper edges of the bag, only in the opposite direction. Focus on the pictures of the master class. You should have a pyramid shape. Press the edges firmly, and re-connect them with white tape for reliability.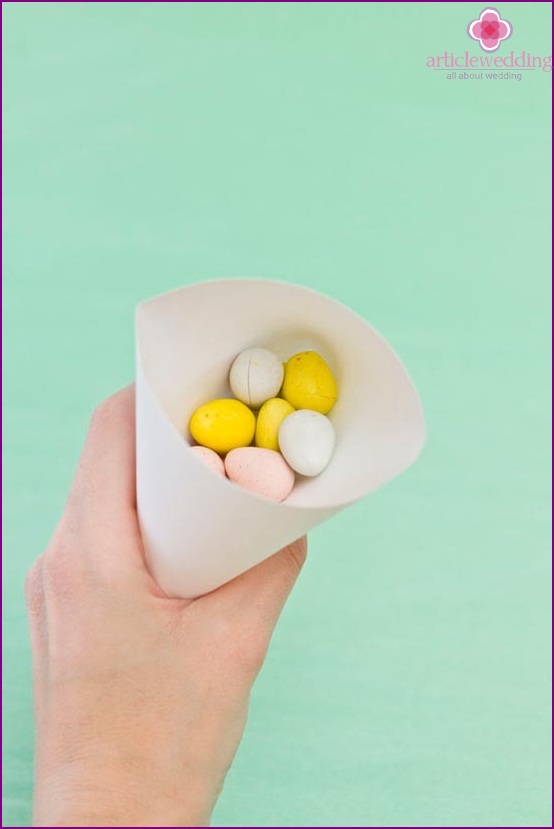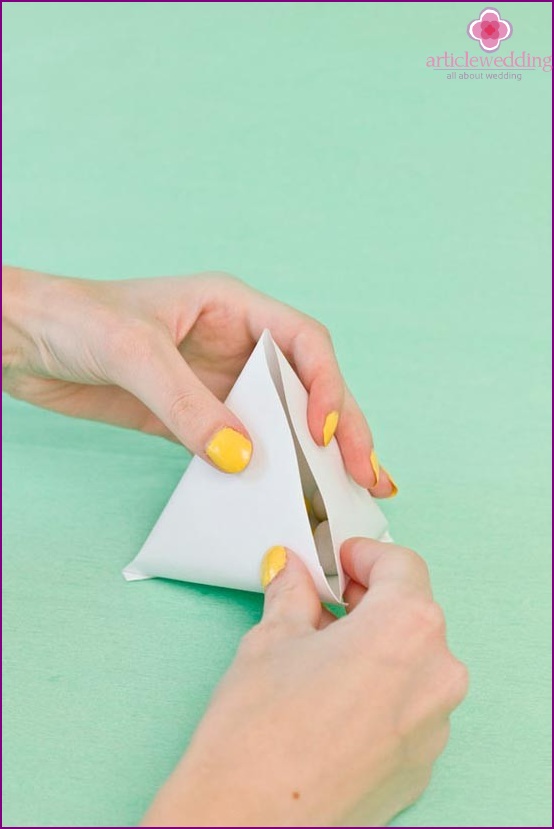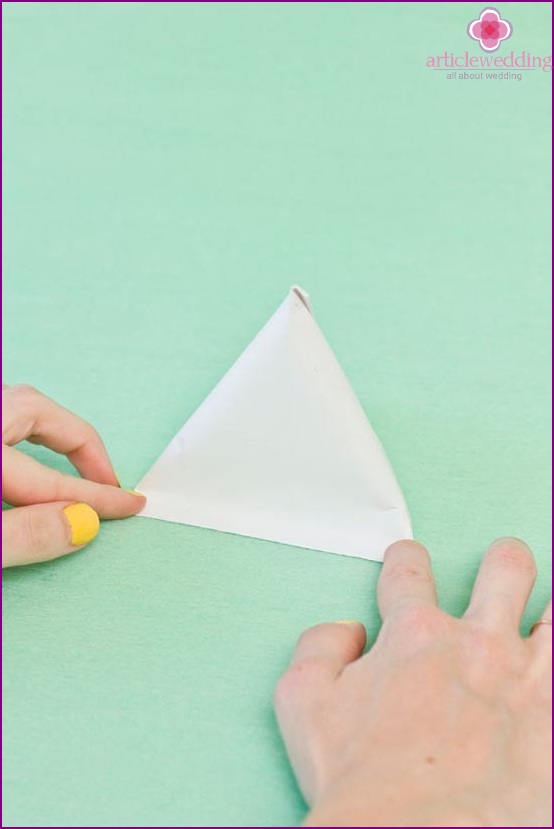 Now you need to cut the ears of the hare. To do this, use white and pink cardboard. Pink ears should be smaller than white. Glue the pieces of cardboard into the finished ears with glue. Bend the edges of the ears so that they can be glued to the paper bag. Use glue to connect the ears to the bonbonnieres.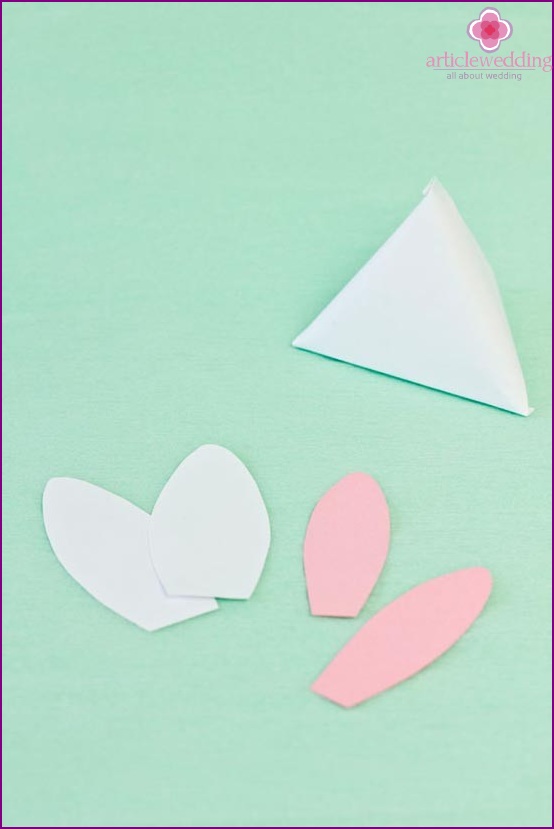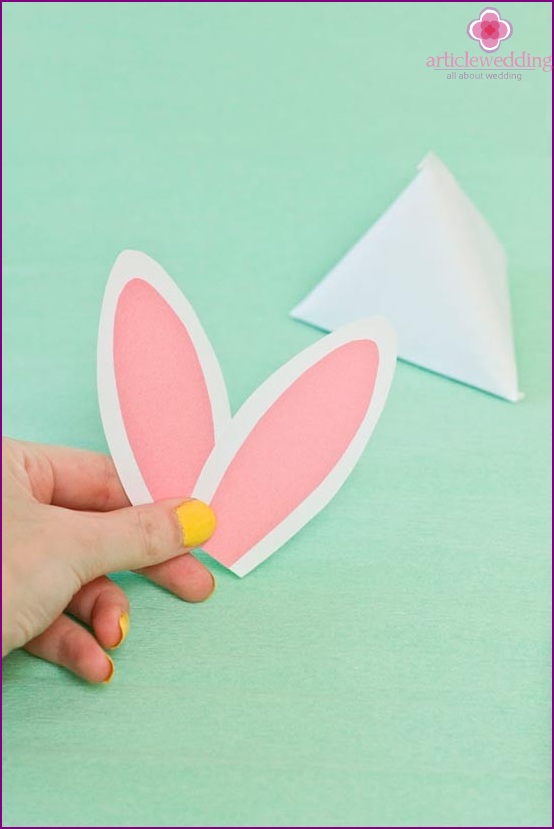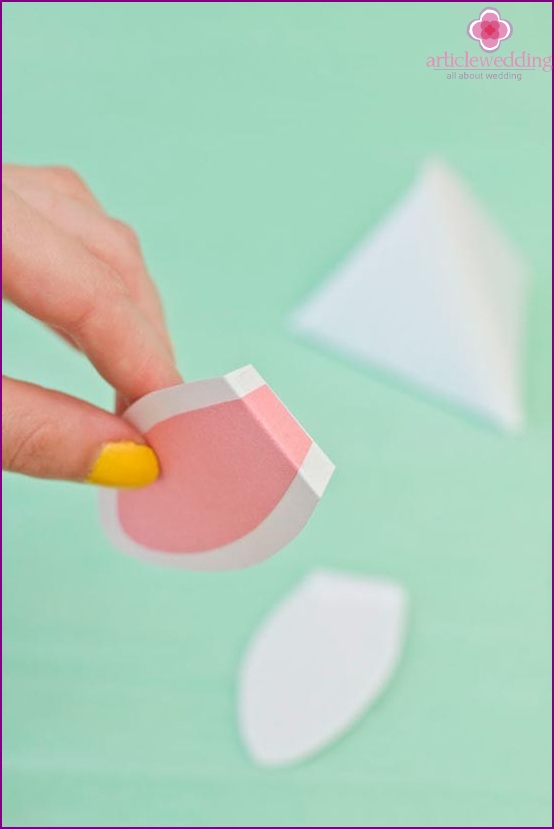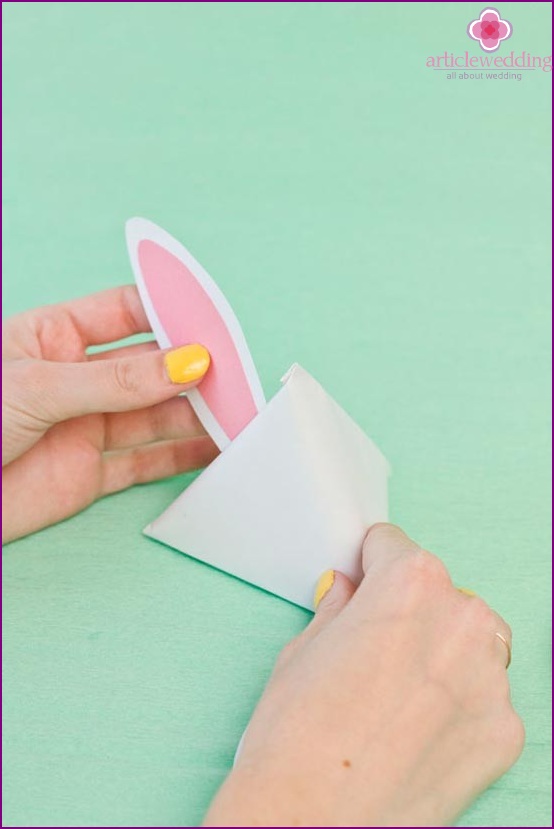 Glue white cotton balls to the back of the bonbonniere, which will become the tail of the hare. Glue the pink pompom on the front instead of the nose. You've got wonderful accessories that will make every guest smile.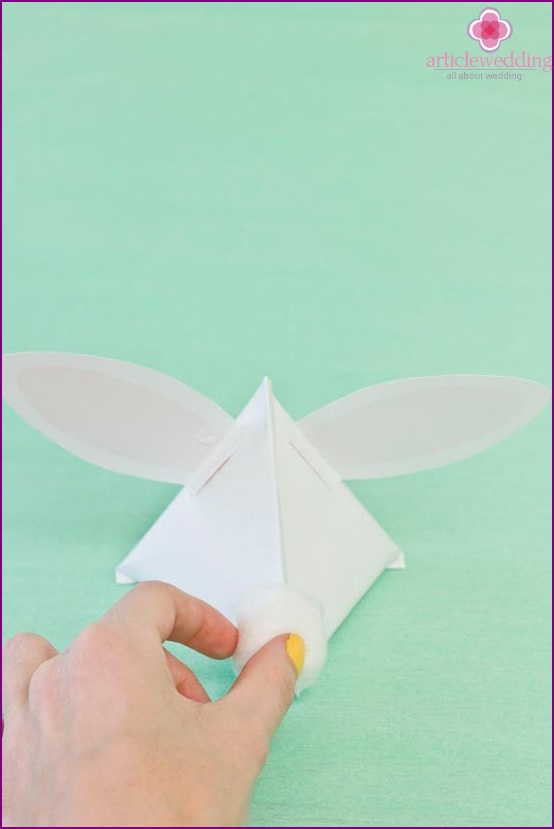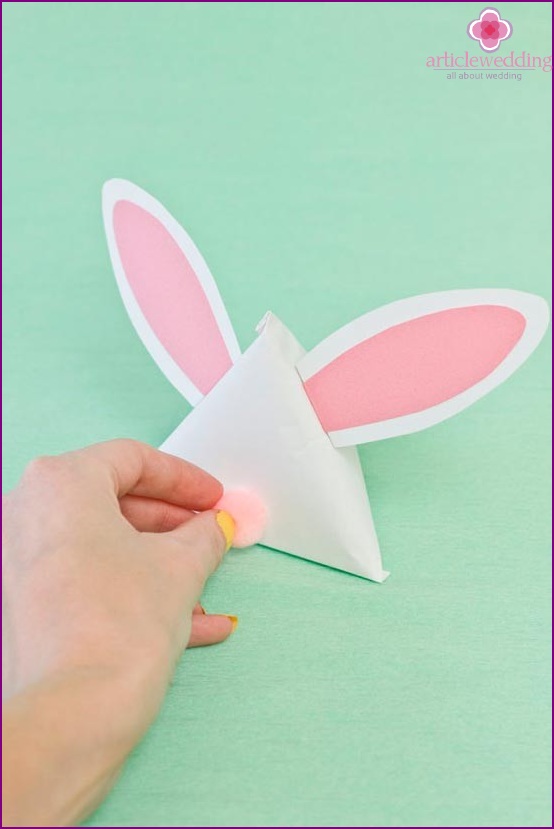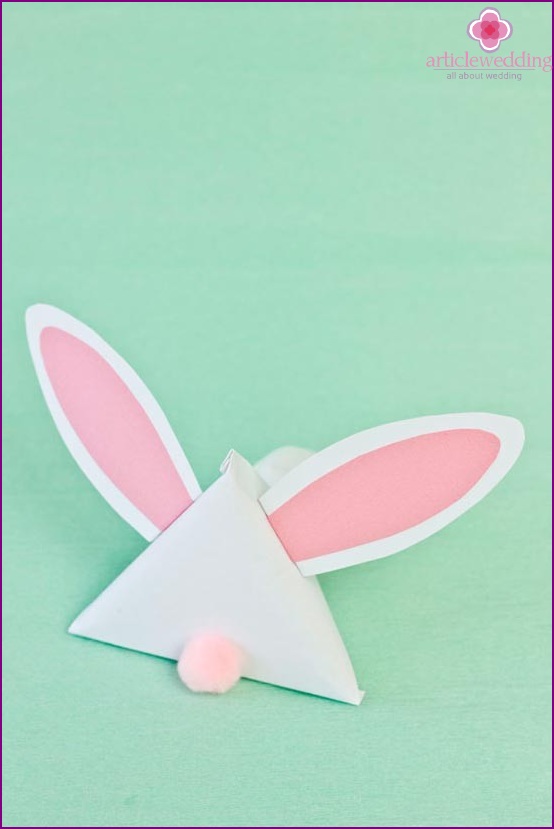 Application options
Wonderful bonbonniere bunnies will decorate your holiday and certainly will make it original and unique. We can use all our imagination to create cute DIY wedding accessories. Instead of paper bags, you can use jars or sachets. Use bright colors of paper, ribbons and other decorations to make bonbonnieres even more fun and fashionable..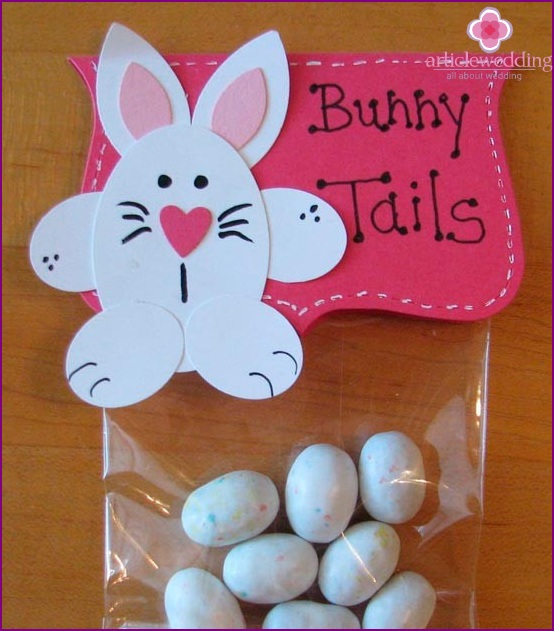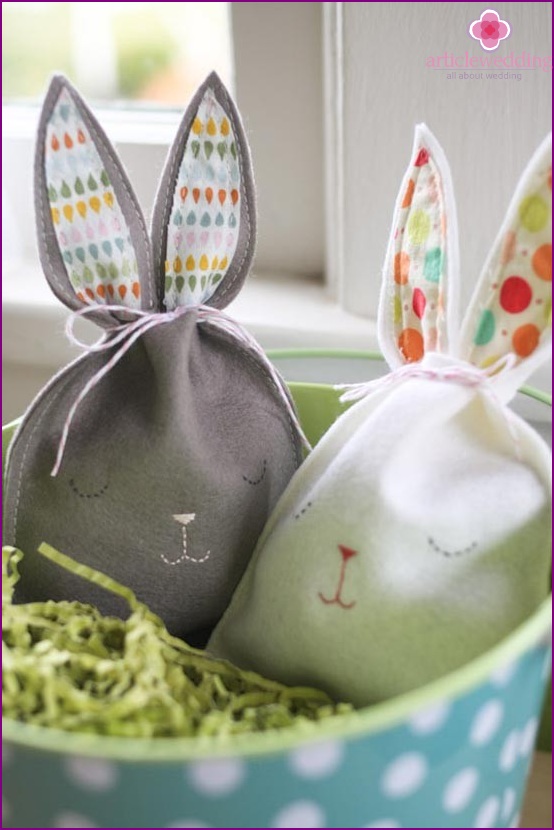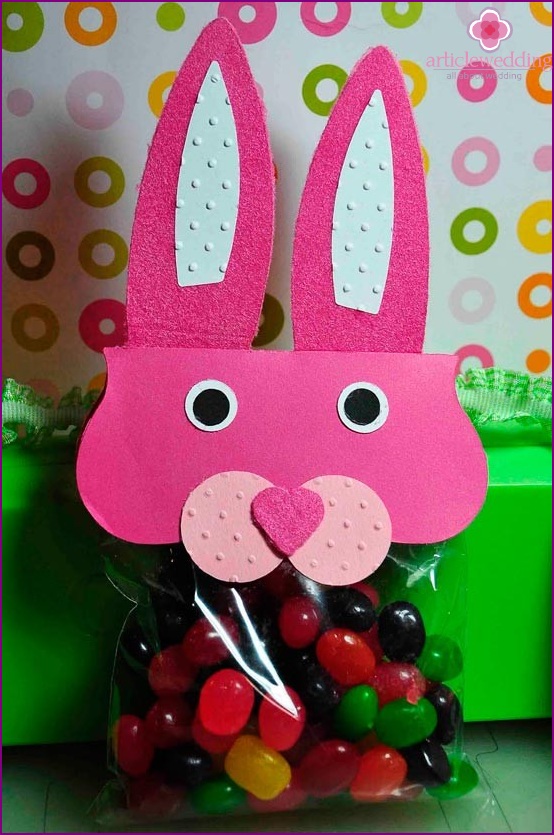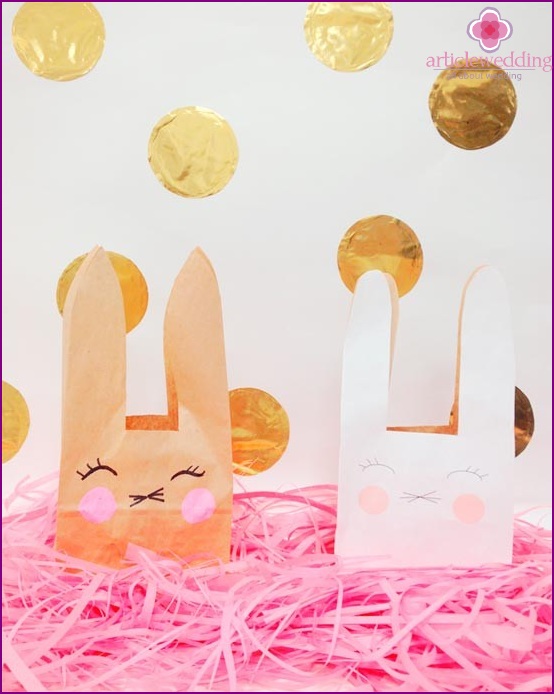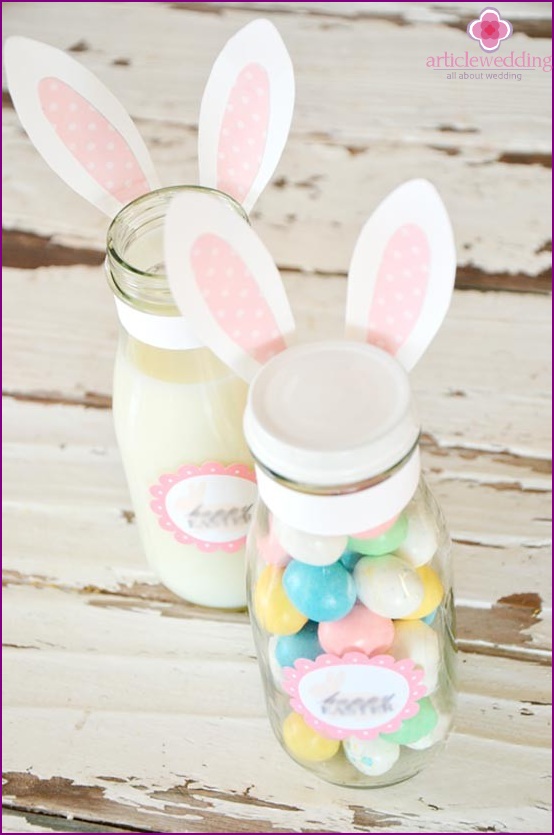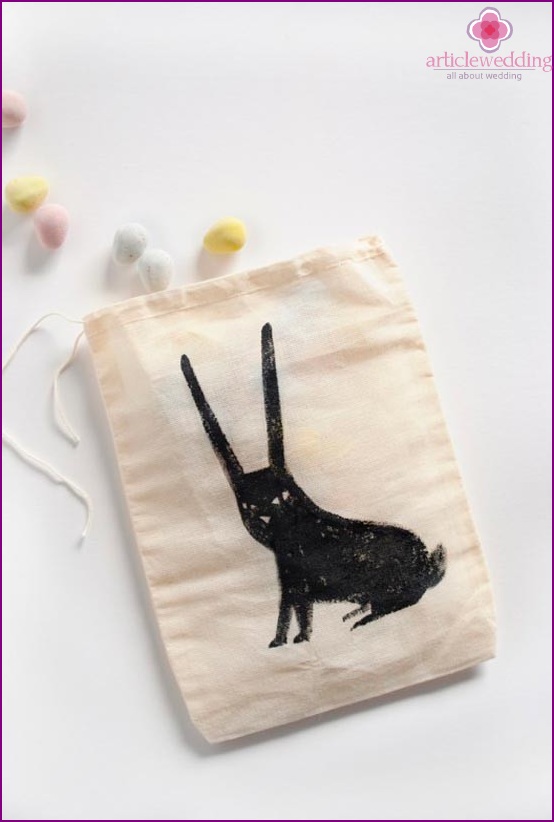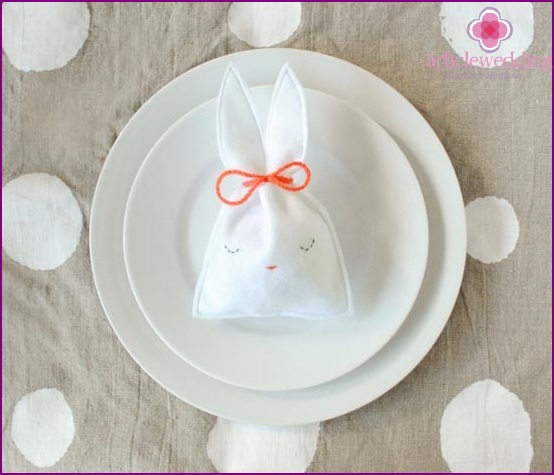 The site www.articlewedding.com offers you the most stylish ideas that are easy to implement without special skills. Be full of confidence, and everything will work out!