Contents
---
---
Despite the fact that preparing for a wedding is a very pleasant chore, it takes a lot of time and effort. Search and selection of a wedding dress, a suitable bouquet, a make-up artist and hairdresser, a restaurant and a limousine - all this turmoil is sometimes unsettling. Sometimes for a bachelorette party for yourself and your beloved friends there is no longer any mood or desire. And completely in vain! The wedding portal www.articlewedding.com proposes to arrange a celebration that will be a magnificent prelude to the upcoming celebration and will set him an amazing mood.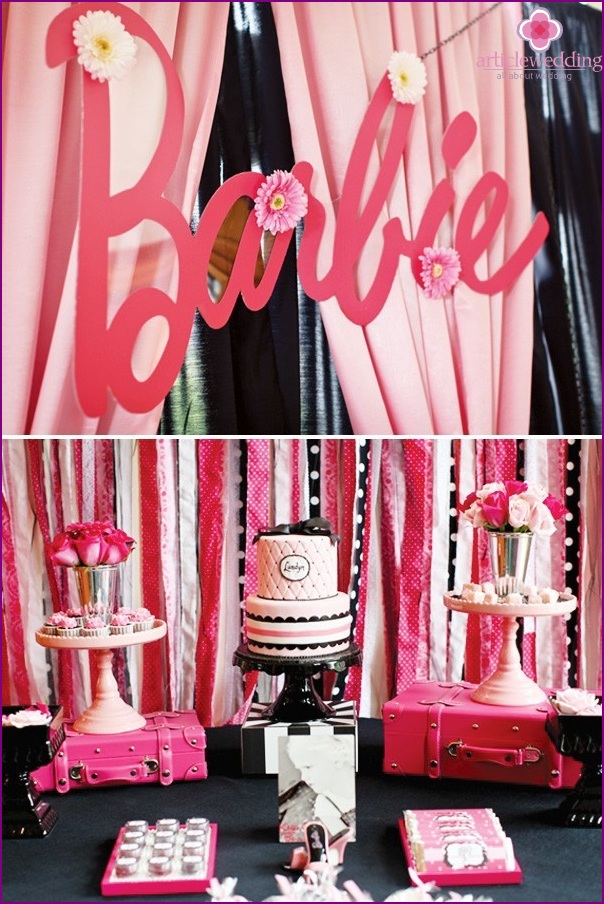 A Barbie-style bachelorette party will surely delight the bridesmaids: you can have a fun masquerade in charming pink outfits and have some fun! It's not difficult to organize such a holiday.
Outfits for a bachelorette party
Almost every girl in the wardrobe has pink T-shirts, tops or T-shirts. From a light, airy fabric like chiffon, tulle or organza, you can sew a skirt in the evening, and a small veil can be made for the bride. Light stockings or tights and, of course, high-heeled shoes will complement the doll image. More «puppetry» paraphernalia - sequin, rhinestone, sequins, fur boas and feathers.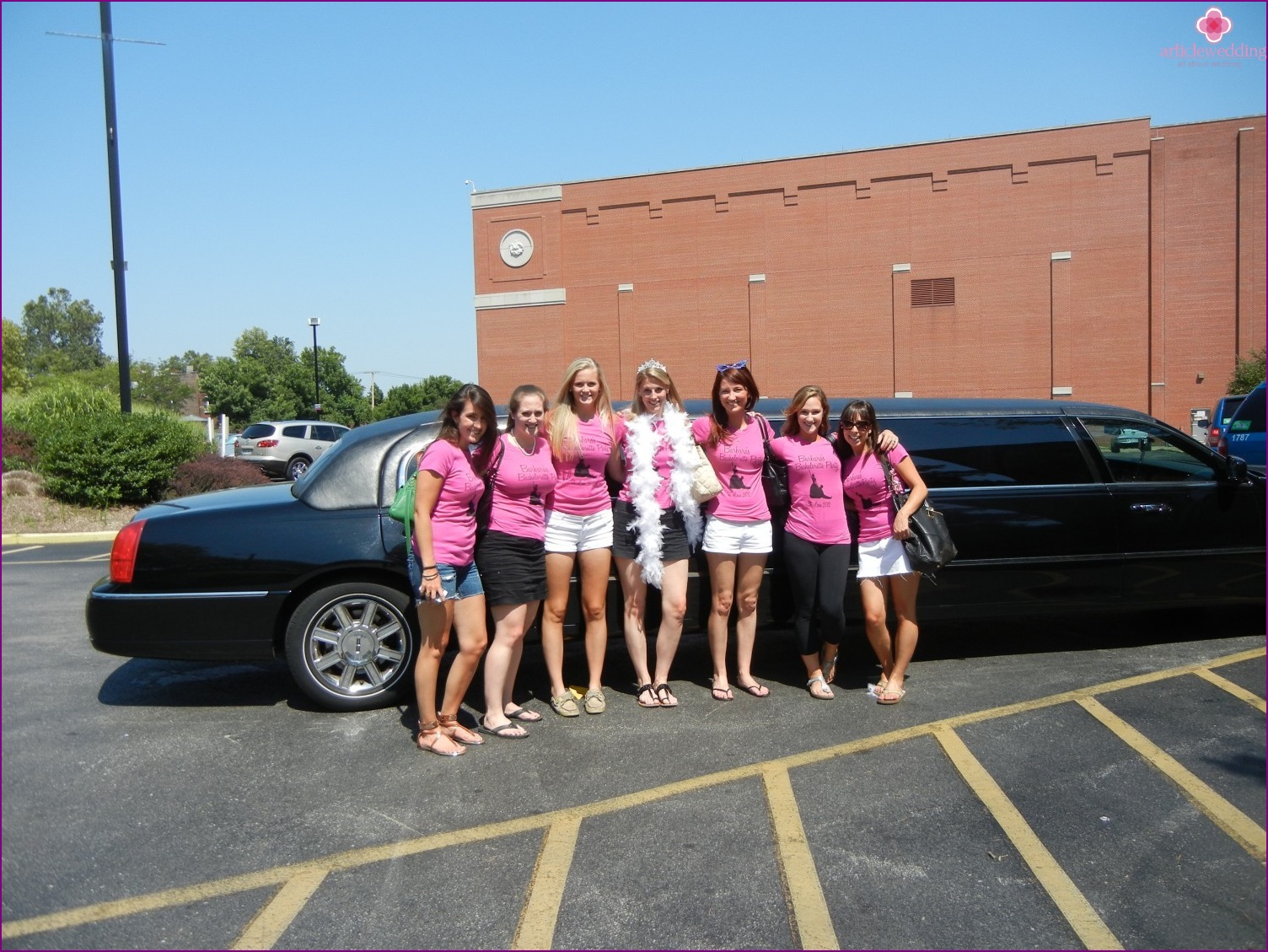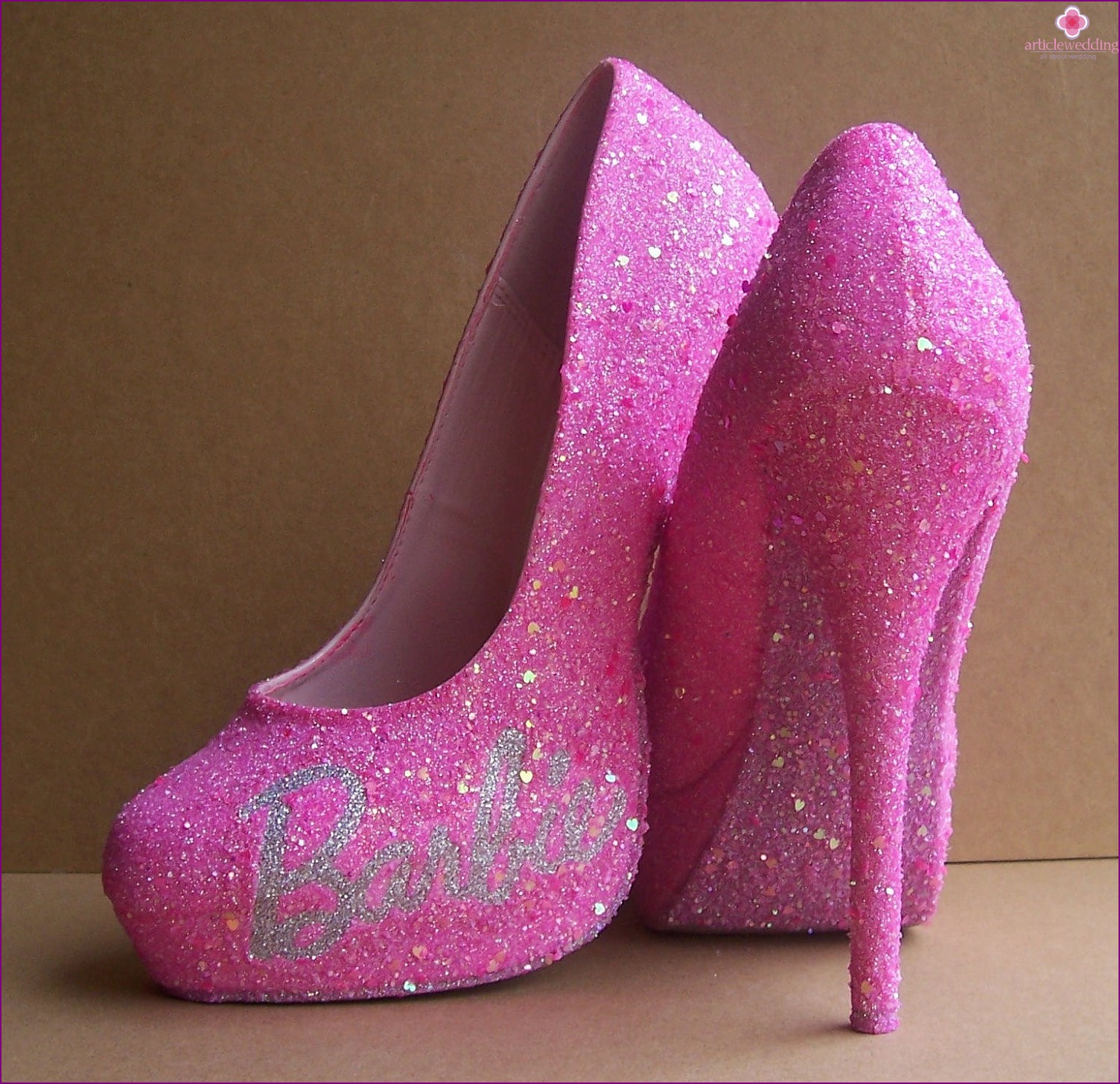 Hairstyle and makeup
Curly locks, a high tail or even a wig - all this is in favor with dolls, so do not be shy, experiment. Add colored hairpins, elastic bands to the hairstyle, tie a huge bow.
Makeup must also match the image of Barbie. Remember her pretty face: huge bright eyes, long eyelashes, a sweet smile on her lips, painted with pink lipstick, perfectly smooth skin. Let your make-up be a little deliberate: on this day you can realize a childhood dream to use your mother's makeup bag!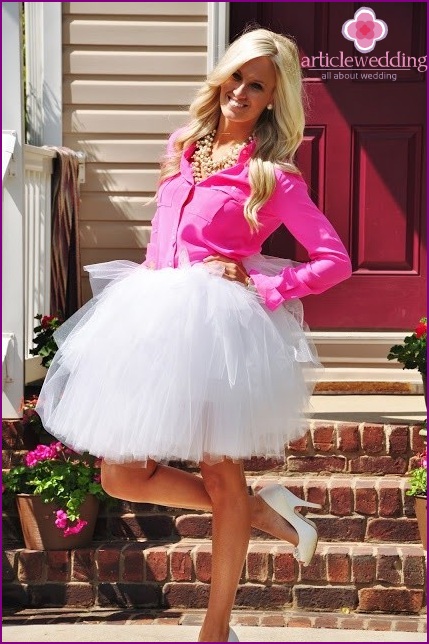 Bachelorette Party Decoration
Think over the design of invitation cards. It can be cards in the form of hearts or with images of funny animals decorated with sparkles cards. The role of the original admission ticket will be played by a pink balloon - a symbol of childhood, fun and light mood.
If you are organizing a holiday at home, turn the apartment into a dollhouse. Let Barbie's girlfriends be greeted by numerous soft toys, pillows, balls, flowers and an elegantly served table. An appropriate guest at this celebration would be a life-size doll, personifying the bride's favorite cartoon character.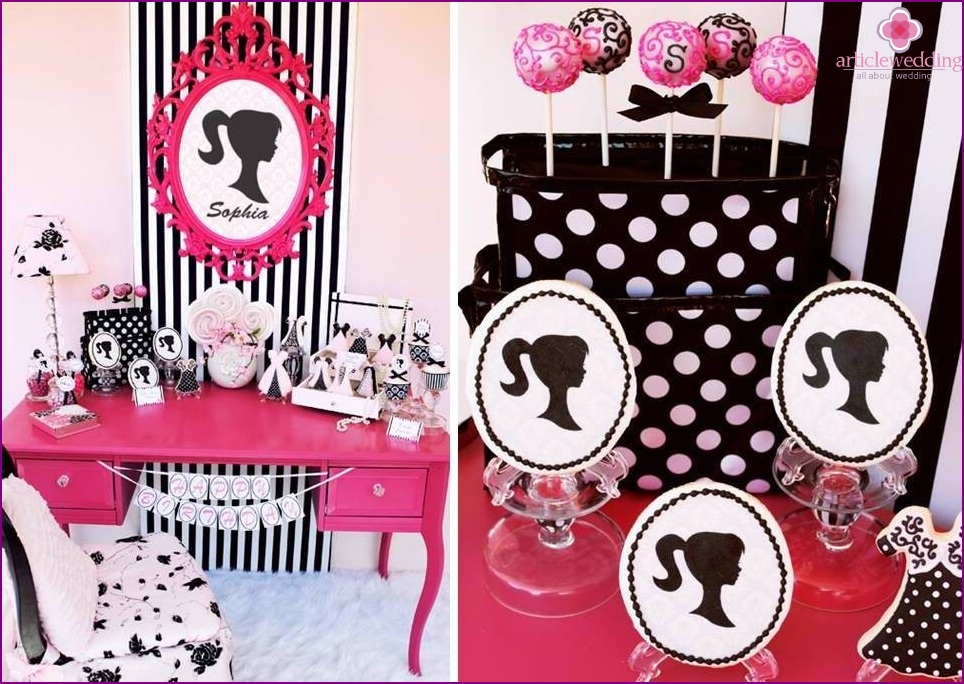 If your plan is to spend a bachelorette party in a cafe, arrange with the staff in advance. Choose a romantic, cozy place, ask to decorate your table and serve champagne beautifully, do not forget about the cake in pink or in the form of a Barbie doll. Provide some funny contests in the holiday program. Ideas for them can be found at www.articlewedding.com.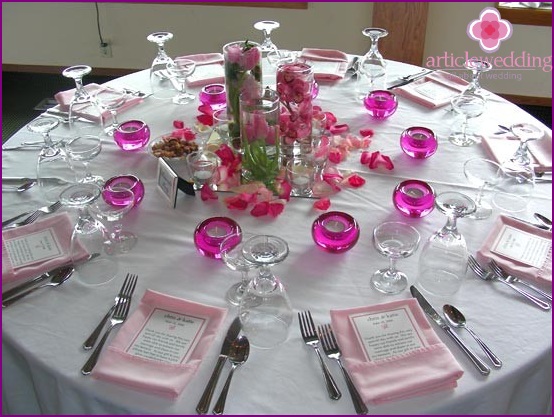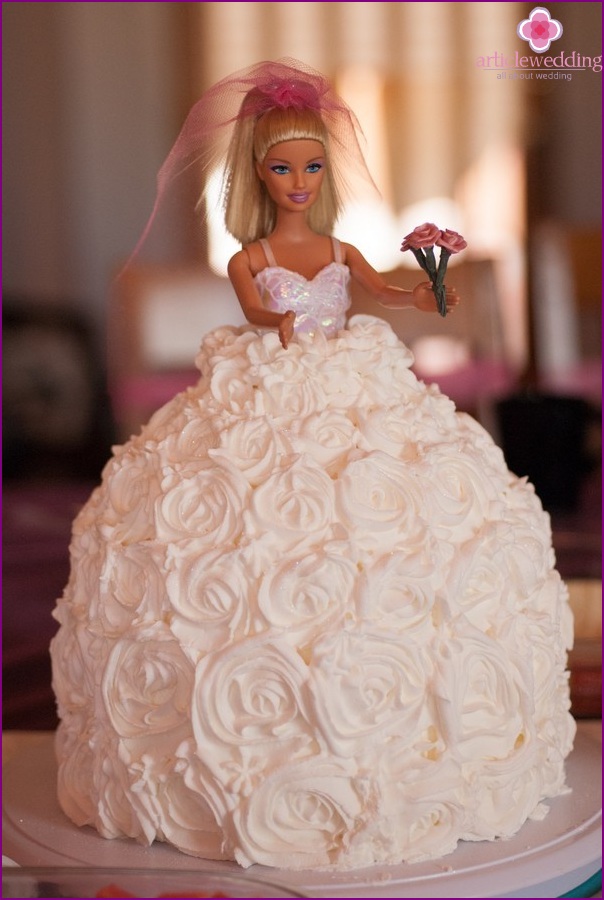 Barbie style photo shoot
To preserve long memories of an amazing bachelorette party, take care of the services of a photographer or cameraman. In fact, when you still manage to have such a wonderful time in the company of best friends!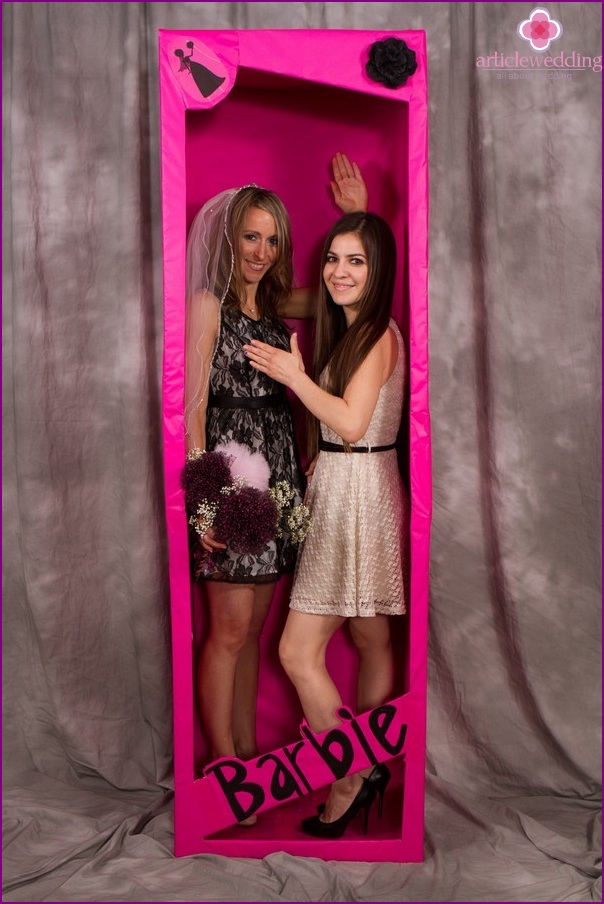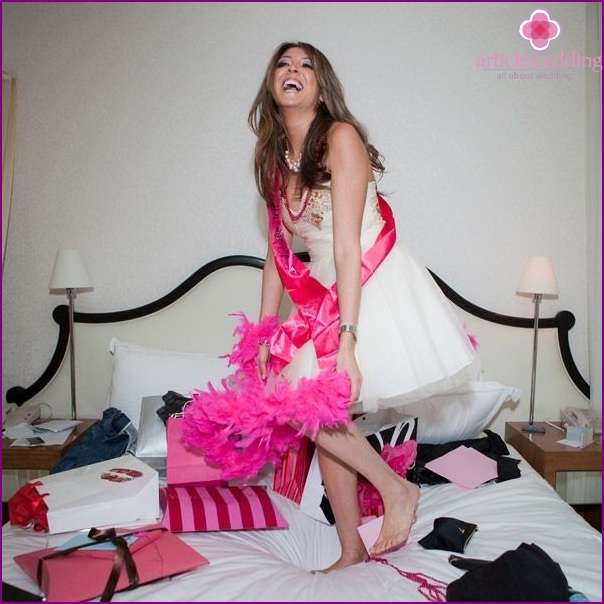 A Barbie-style bachelorette party is sure to be unforgettable. You will spend an amazing evening, laugh heartily, get a lot of compliments and are guaranteed to be in the spotlight. And with such a wonderful mood, getting married is doubly nice!