Contents
---
---
A wedding is an intimate event, but guests cannot do without it. And so I want to be together, in a romantic atmosphere and not be distracted by communicating with relatives and friends. What way out of a seemingly insoluble situation? There is a solution: two wedding days! You became husband and wife, you dreamed about it and looked forward to it - so enjoy this day! Let it be only yours. And tomorrow, arrange a magnificent wedding, extend the holiday.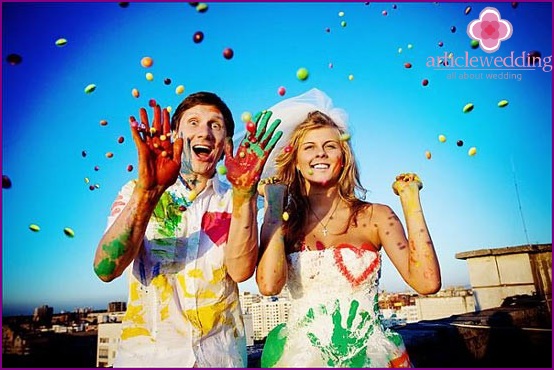 Bright wedding for two
A new trend in wedding fashion has become a wedding with a limited number of guests. Small ceremonies can be made more refined, elegant, with a carefully thought out plot. Bright ideas will tell you our portal www.articlewedding.com.
You can arrange a celebration in the Chinese style, with traditional lanterns and exquisite floral arrangements; or in the castle, creating an atmosphere of chivalrous romance. Dress with a train, maid of honor in luxurious outfits - it seems that everything you dreamed of as a child comes true.
And how to have a fun wedding-picnic outdoors, enjoying freedom and the spring breeze. There is an option for extreme sports - an evening on the roof of a high-rise building. Acuity of sensations guaranteed!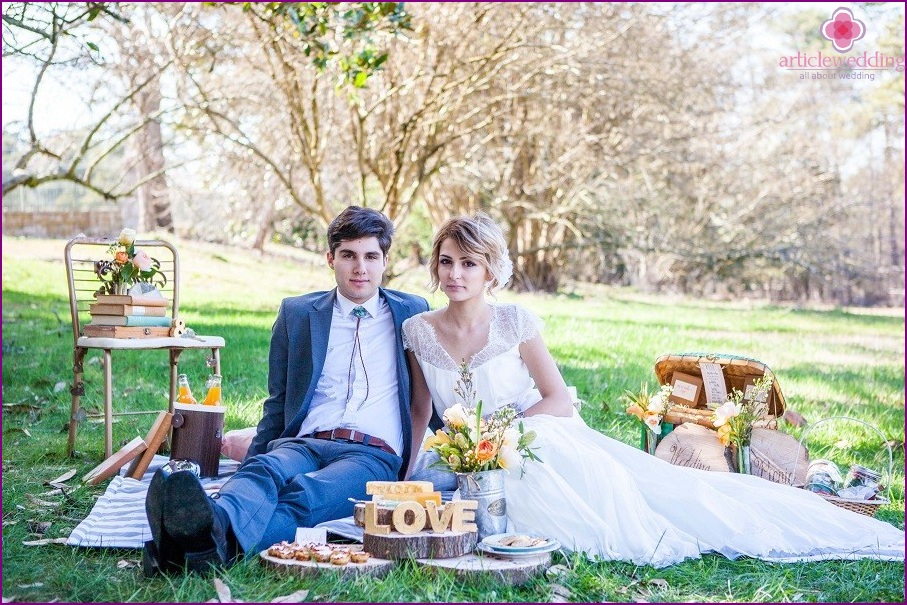 Individual wedding style
Find your style, don't be afraid to experiment. The main element of the wedding decor, of course, is flowers. Break traditions, do not put bouquets in boring white vases. Play with color, create a fabulous atmosphere, either romantic or surreal - your choice and only yours!
The color scheme is relevant not only in floristry: all wedding accessories, as well as the decor of the hall can be made in a certain color scheme. The fashion trend of the year is metallic, imitating gold and silver. Everything from invitations to a traditional wedding cake can be decorated with noble gilding. It is very fashionable and exquisite. Artificial pearls and large crystals emphasize metallic flicker.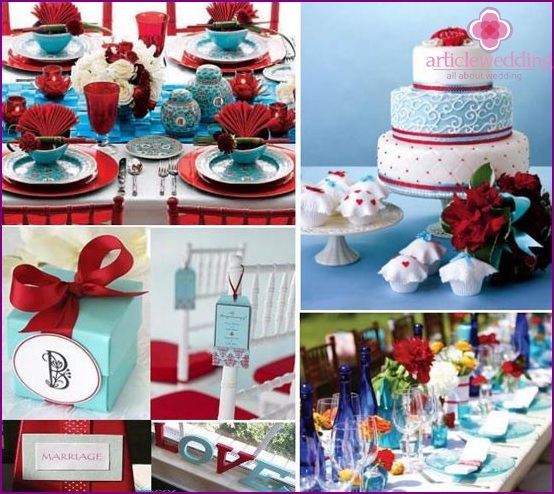 Trends in Wedding Fashion
There are preferences in wedding fashion - dresses that imitate nudity are relevant this season. This means a large amount of transparent lace. Fashion trend - lace sleeves, long train - «mermaid tail», layered skirts. But here, do not be afraid to break traditions, choose what is in harmony with your mood, surprise! Makeup is recommended daytime, close to the natural style. Evening, bright and aggressive, not relevant.
We will not ignore the groom: what does the current season offer him? The classic is still in fashion: tuxedo, tailcoat, three-piece suit. However, there are stylish elements typical of 2012. These are bright lining, contrasting piping, wide ties and butterflies. At the peak of popularity this season, a milk-colored costume.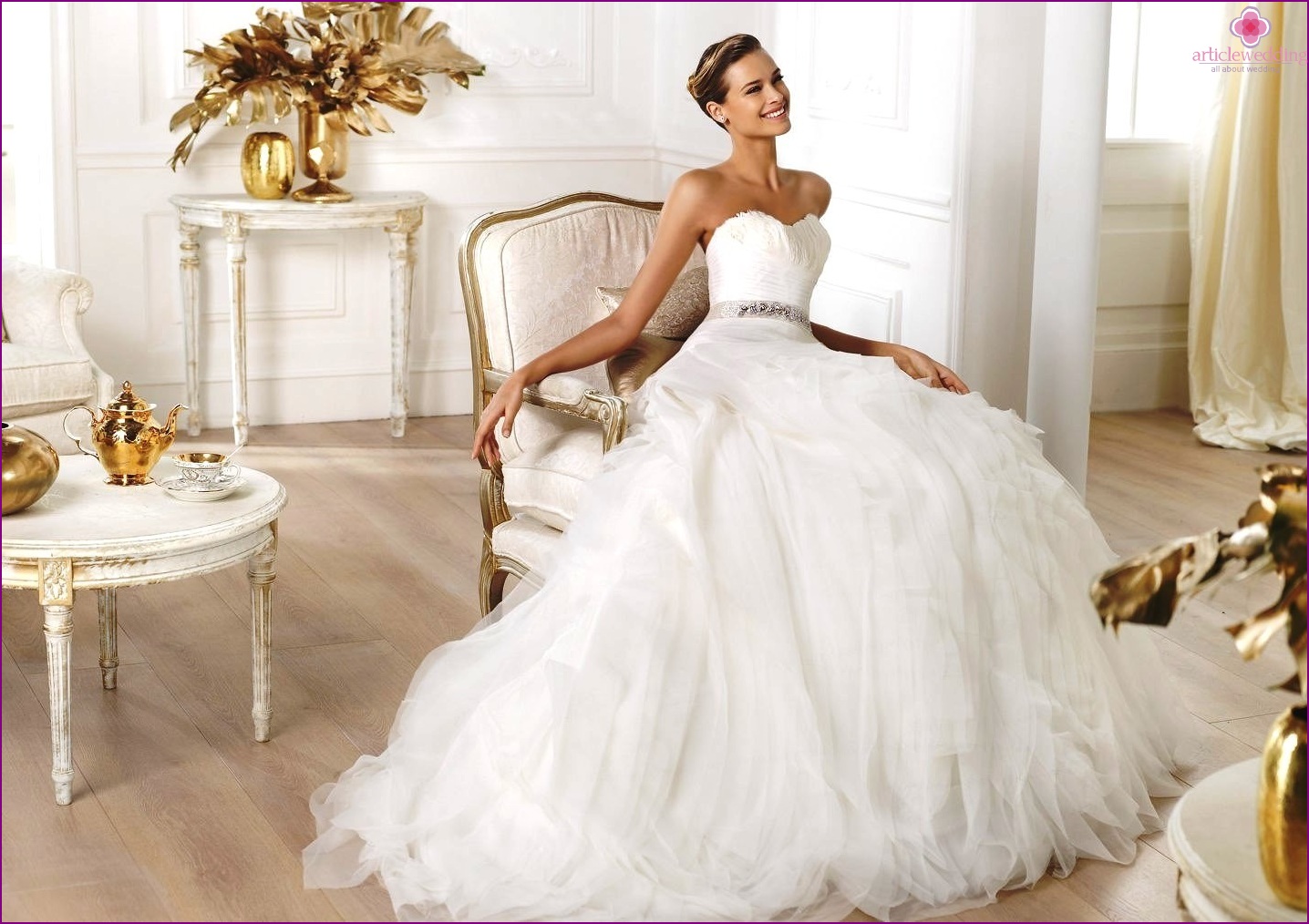 Unique Wedding Elements
As for the wedding treats, the trend of the year is a buffet or a buffet table. These alternatives create an informal atmosphere and more free communication. But remember about our grandfathers and grandmothers! Our wedding portal www.articlewedding.com recommends taking into account the views of guests, and providing a small traditional table for older people.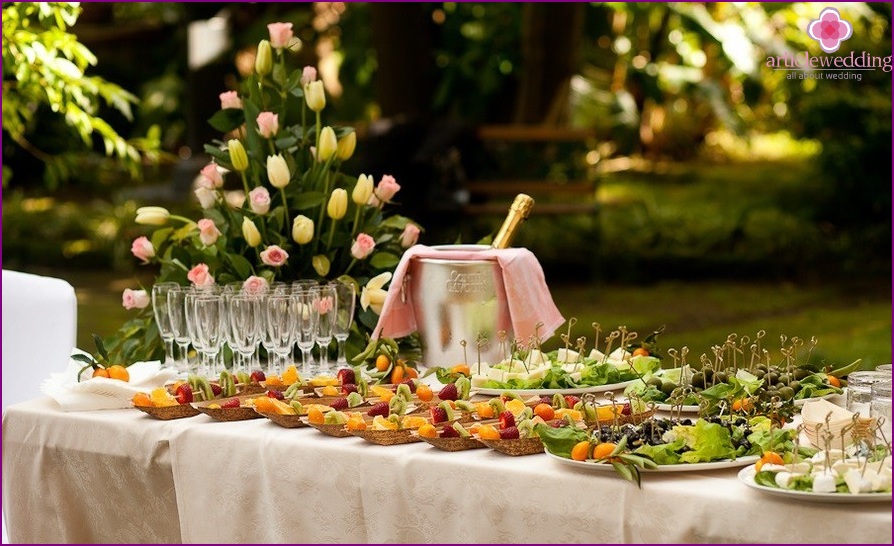 And one more thing to take care of: how to occupy the guests? Here the choice is huge - experiment! For example, arrange a creative photo shoot or a comic interview.
Create, listen to your heart - create your own unique wedding trend!