Contents
---
---
At all times, every couple aspired to a special and unique wedding. The organization of a celebration far from the hometown can help with this..
Why is the Czech Republic?
The successfully developed tourism industry, the indescribable beauty of nature, affordable prices, magnificent castles attract newlyweds from all over the world to the Czech Republic.
The Czech Republic is known for high-quality crystal, beautiful castles, delicious beer, centuries-old history and, of course, an entertaining vacation. Prague is a real "city of lovers", along with Venice, Verona and Paris. Therefore, your wedding in the Czech Republic will be unique and sophisticated..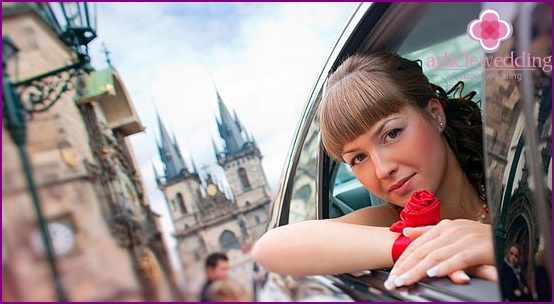 The Czech Republic respects the principles and sacredly preserves all that is valuable. Old pavements, tiled roofs, restaurants and taverns. Agree, to celebrate a wedding in the Czech Republic is just a great idea.
Prague is the city of lovers
In most cases, the couple choose a wedding in Prague. Of course, there are reasons for this - the "city of lovers" beckons with its charm, aura of mystery and romance of narrow medieval streets, the sophistication of old castles.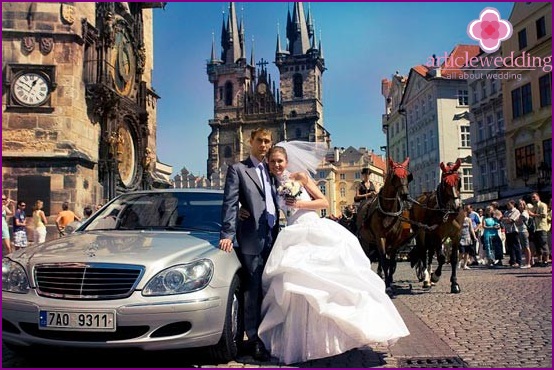 The modern urban development of Prague combines well with old mansions, bridges, gardens, cathedrals, parks, castles. Due to the large number of great offers, it's not easy to find a place to organize a wedding. The chambers of the Aliprandi Palace are made in the Renaissance style. Ancient stucco molding, spacious rooms, floral decorations, amazing chandeliers and high ceilings are simply fascinating - the perfect venue for a wedding in Prague.
In the Baroque style, the 14th century Kinsky palace was restored. You will be impressed by the antique furniture, silk wall decoration, chandeliers made of real Czech crystal, rich stucco molding, golden decorations.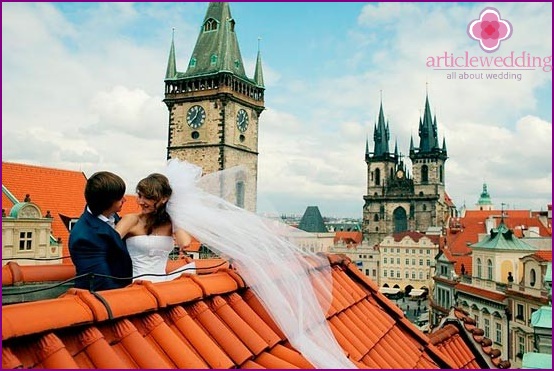 At the services of young Prague Castle presents an amazing hall with incomparable frescoes. Almost all state celebrations take place here, and you have the opportunity to play a wedding here. However, this requires booking a room six months before the wedding date..
Numerous palaces near Prague are also offered to you: they are provided here as incomparable castles of the Middle Ages, Baroque palaces and Renaissance.