Contents
---
---
The use of geometric motifs in wedding decor implies clear lines and shapes merging into a single picture. Geometric details can be soft and delicate, bright and bold, elegant and sophisticated. Even those who do not like geometry at school will surely like some ideas that can be used at a wedding.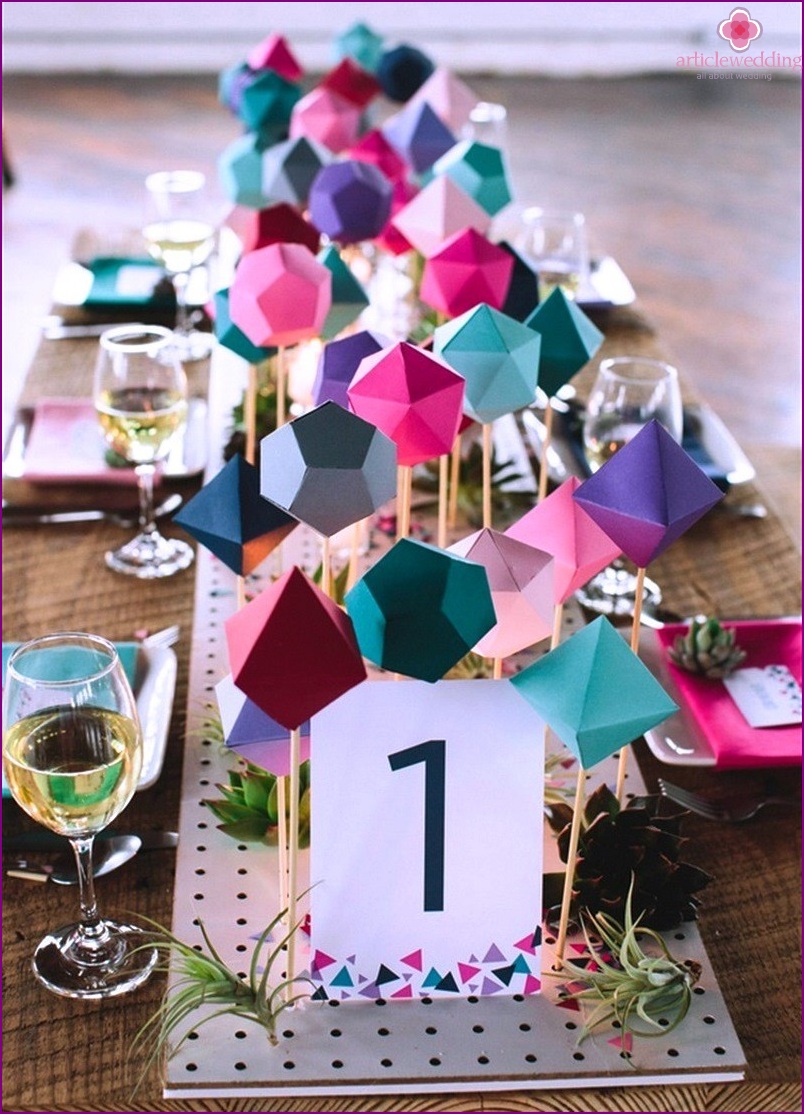 The image of the bride
World designers offer modern brides wedding dresses with geometric details and prints. This angular rustling skirts instead of traditional ruffles, and square necklines on the back, and a cage in the design of the corset. Oddly enough, such solutions look stylish and elegant, assures website www.articlewedding.com.
Pay attention to the shoes with square heels. Firstly, they are perfect for a geometric wedding. Secondly, their legs will not get tired even at the end of the day, since such shoes are stable and comfortable.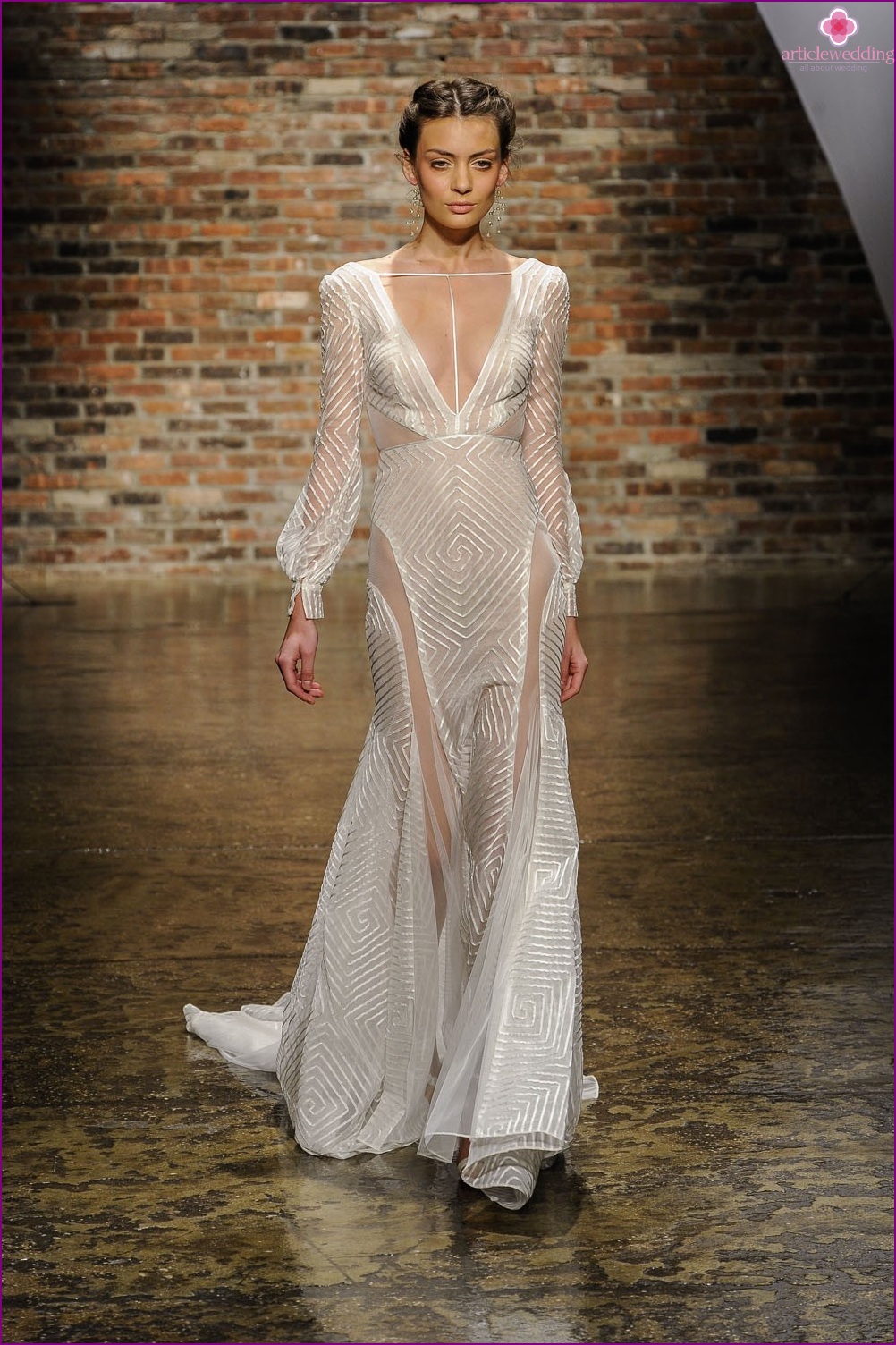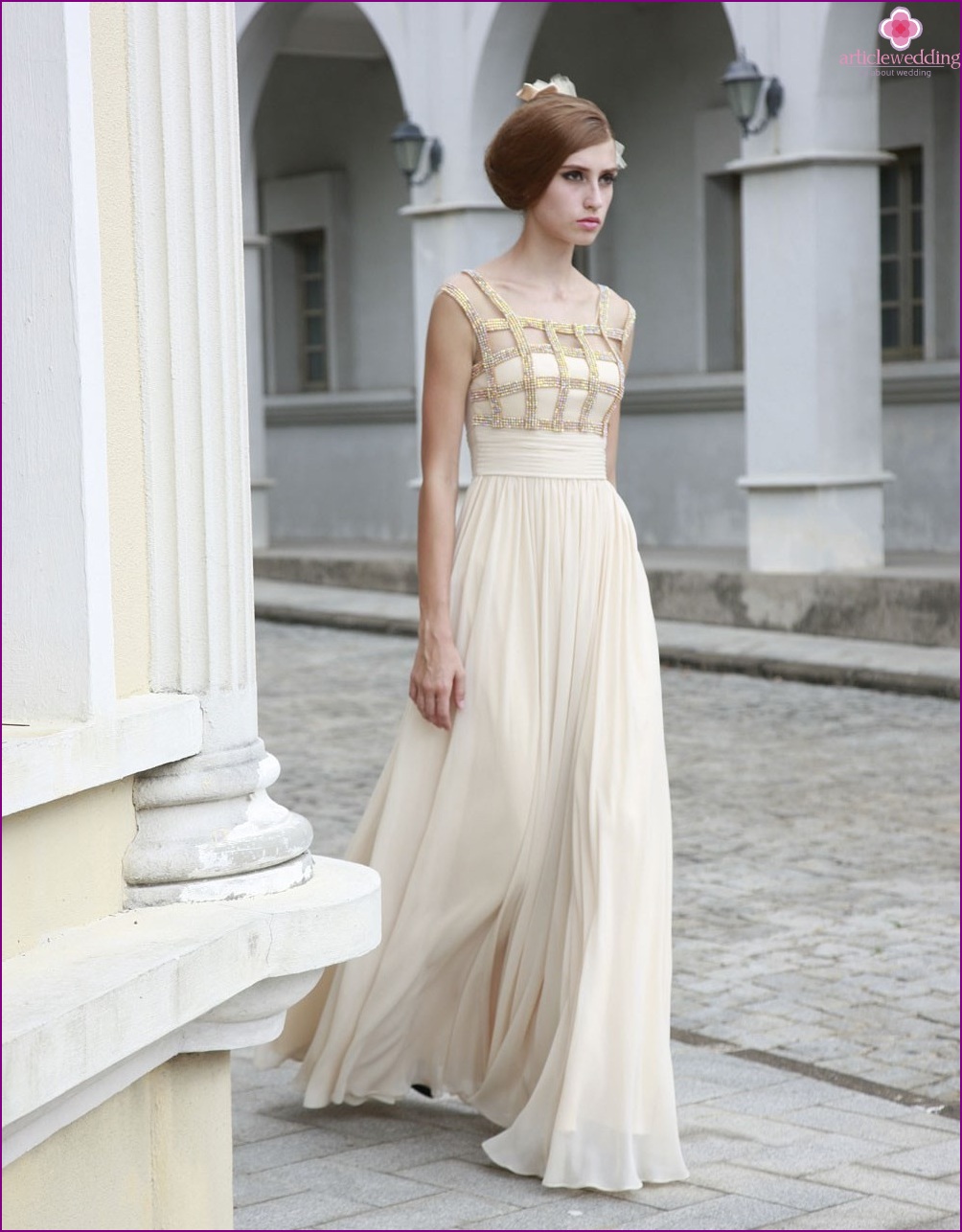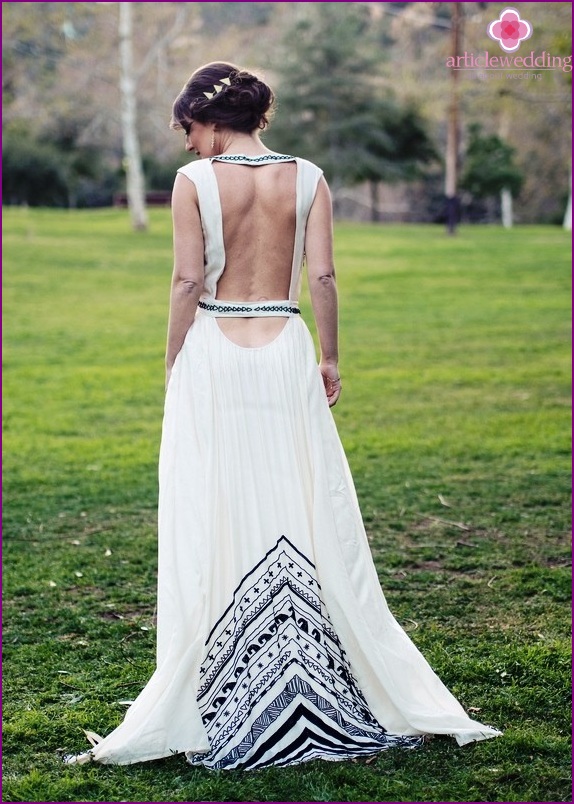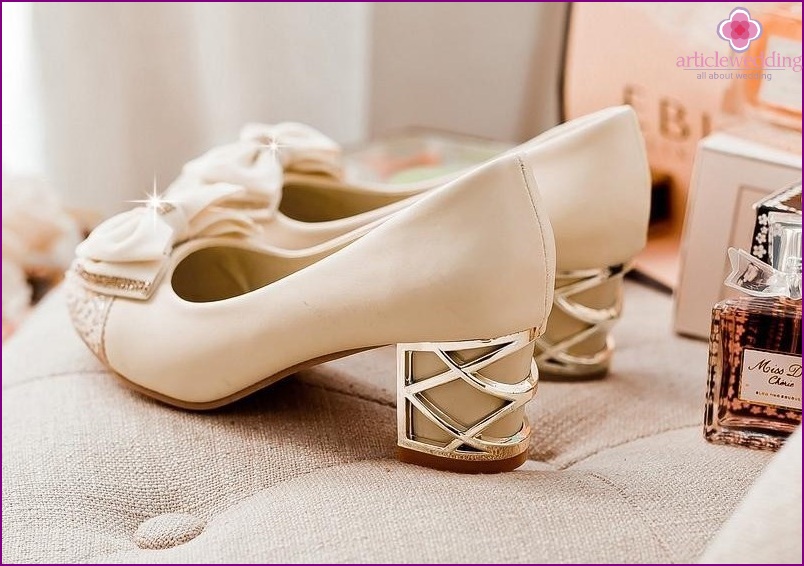 Geometric decoration
Rings with diamonds in the shape of a square or other polygons, frame earrings, hairpins from triangles will make the bride's image original and luxurious.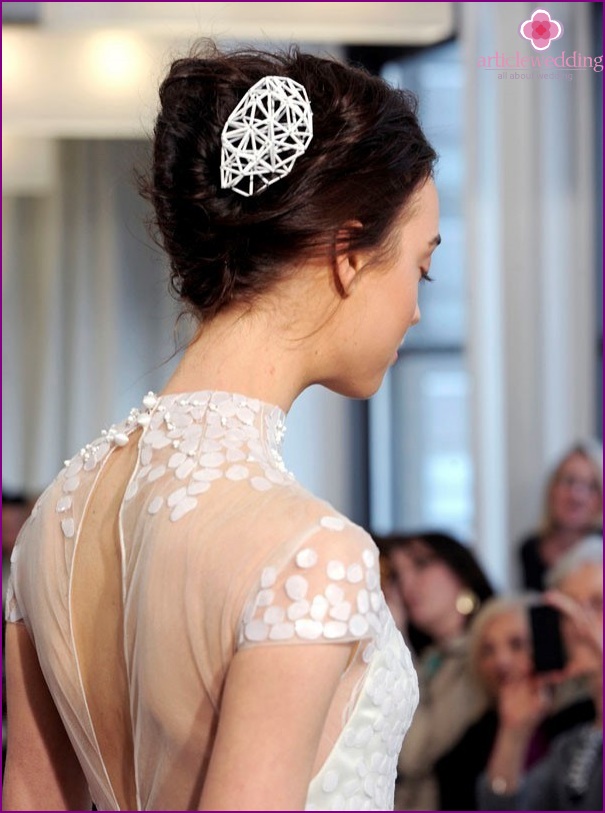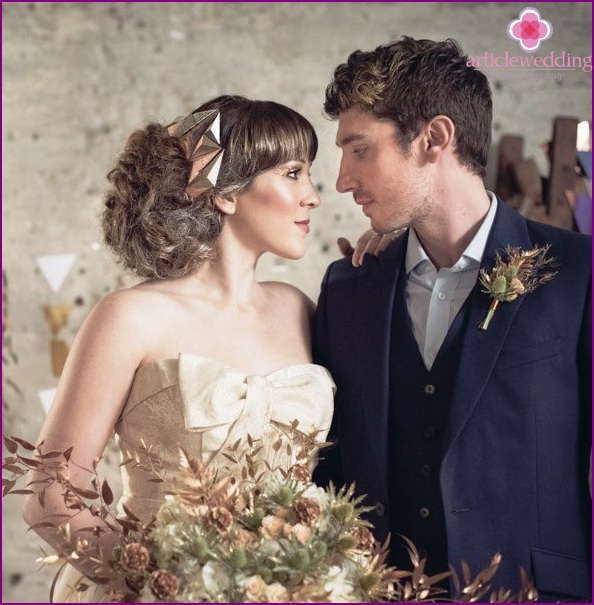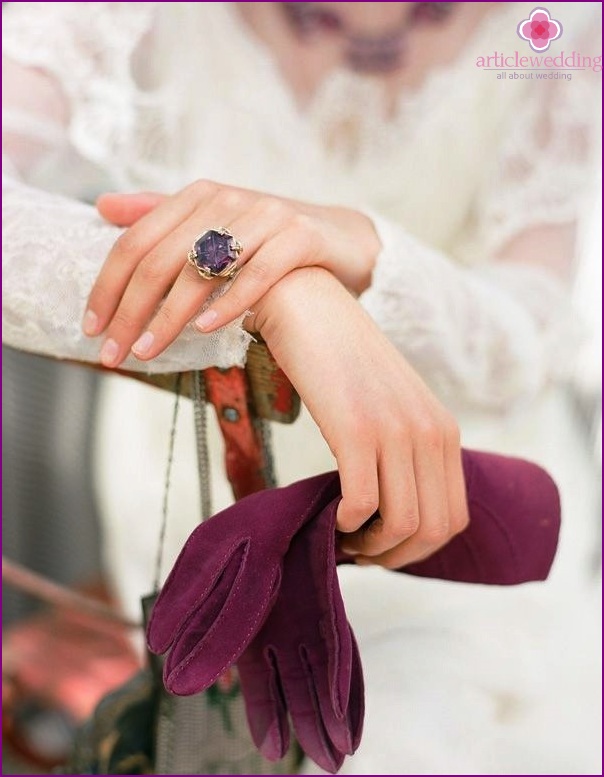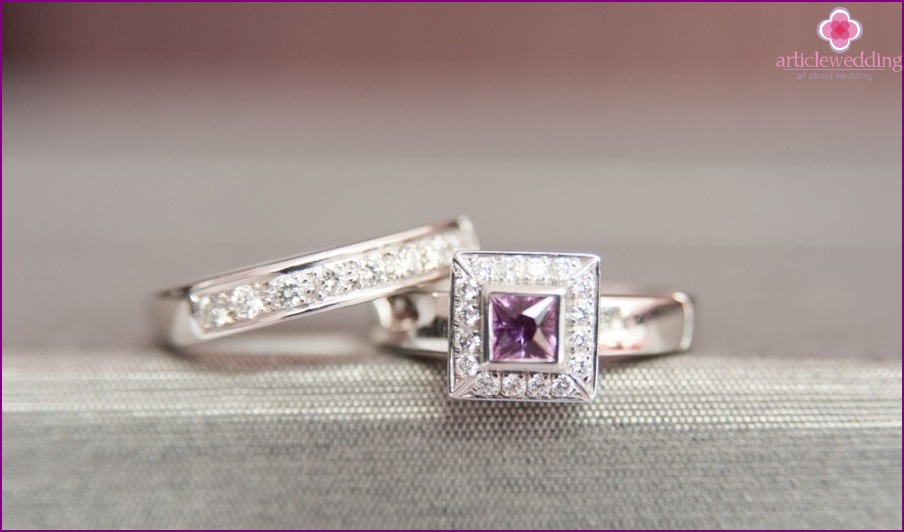 Geometric motifs in decor and accessories.
Start by choosing furniture for the banquet hall. The correct lines of rectangular or round tables practically do not need additional decor. Drapery with fabric only spoils the geometry.
Stripes and parallel lines look interesting in the wedding decor, as well as a chevron that many newlyweds love. The sharper the lines, the better. In addition, do not forget about paper, which can be folded into any geometric shape. Moreover, paper decor is becoming increasingly popular.!
Boxes of various shapes and sizes, wire frame accessories, garlands of rhombuses or triangles - all of them will help to realize the ideas of rigor and abstractness. Pitcher-shaped vases should be replaced with square and rectangular vessels. Wooden boxes with living plants are an excellent example of the use of geometric motifs at a wedding. For landing cards and table numbers, voluminous origami models are perfect.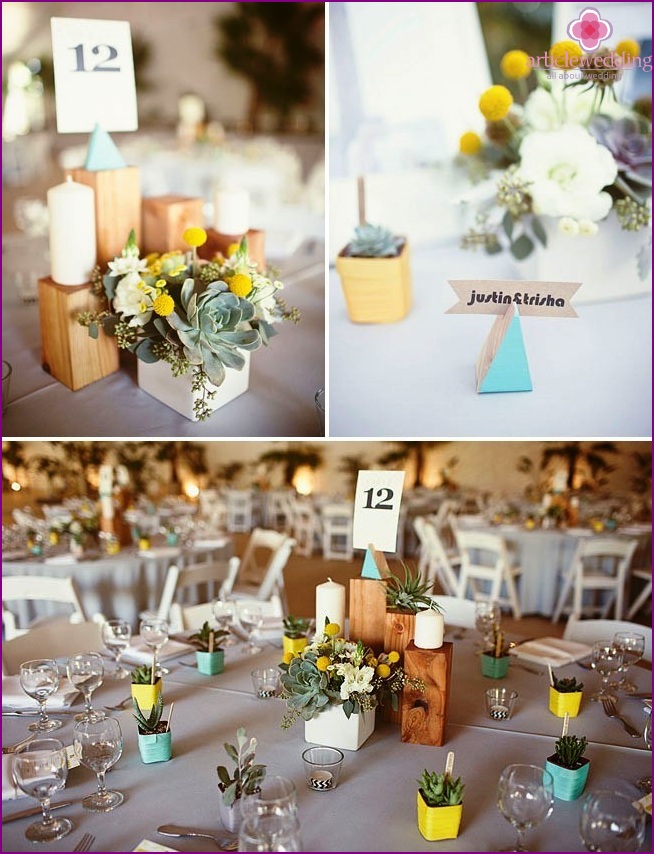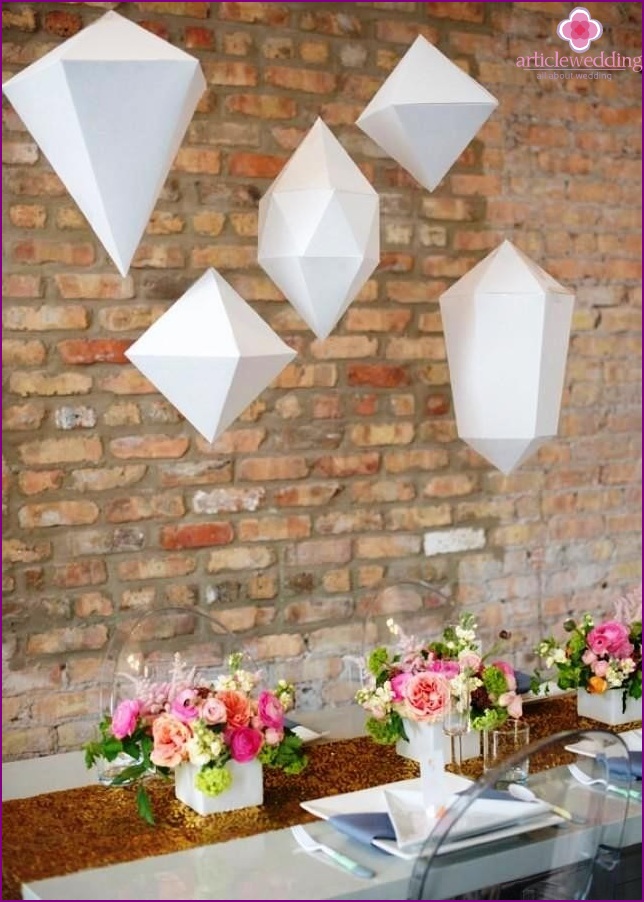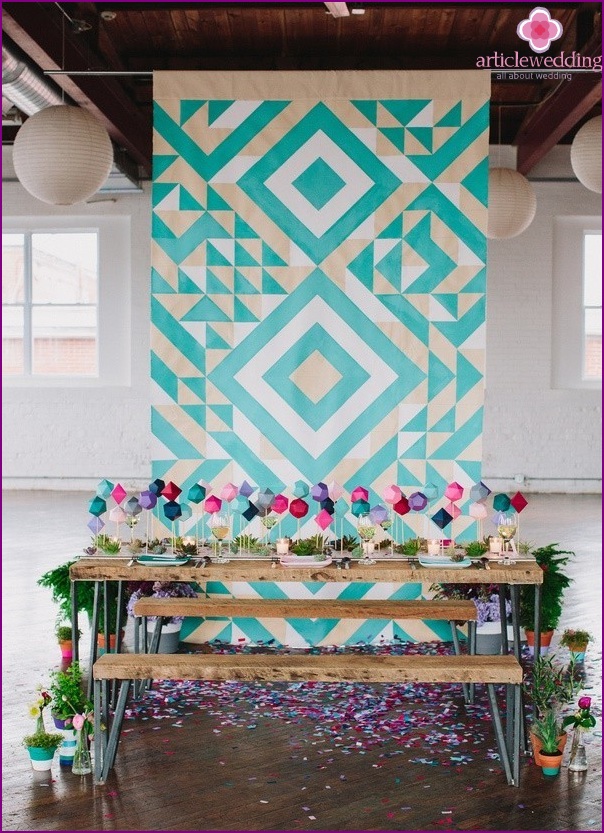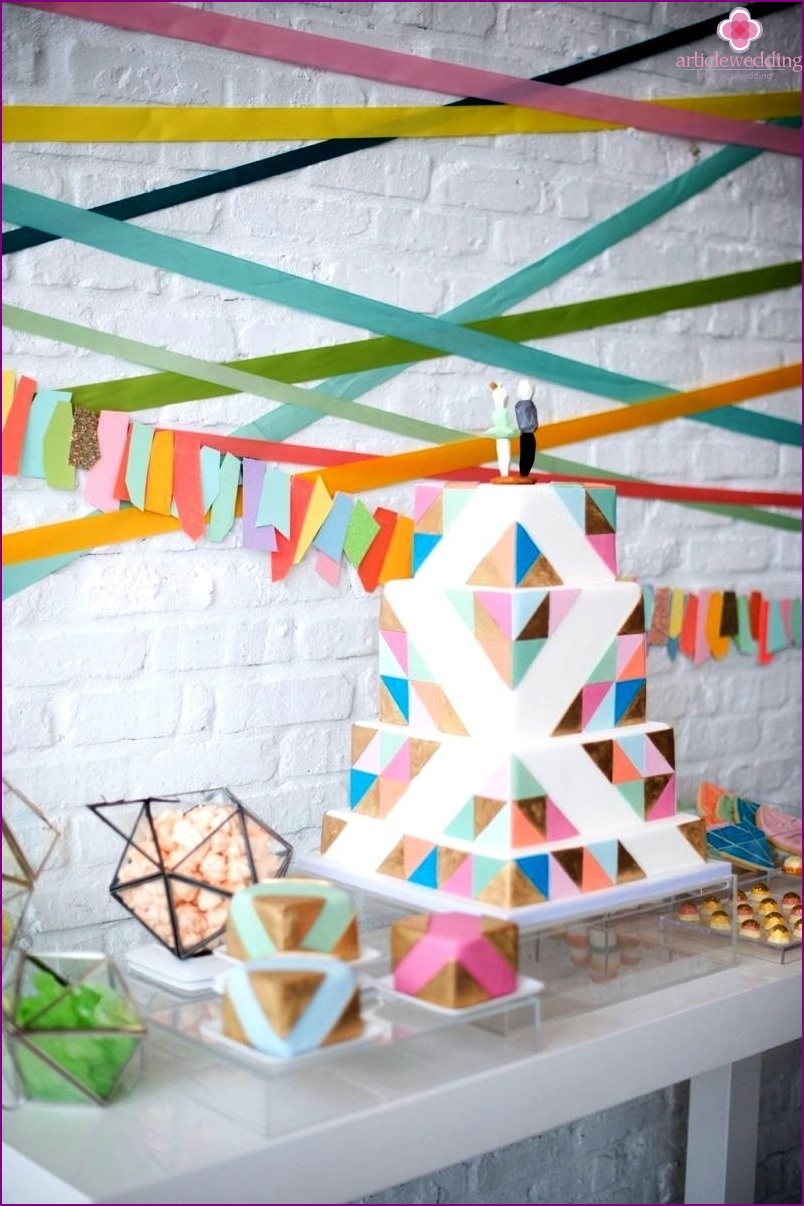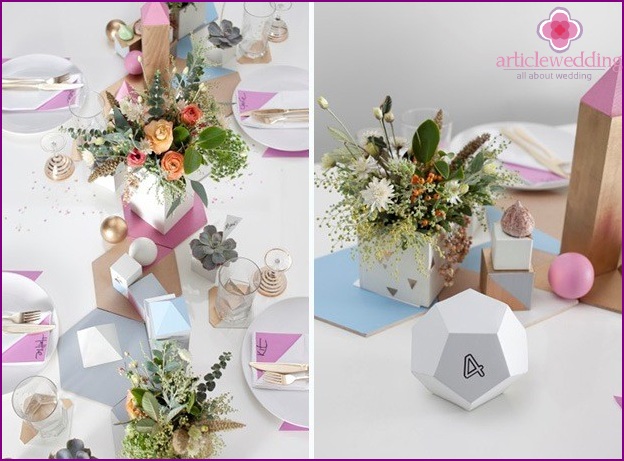 Photoshoot and geometry
Geometry is a great idea for creating an interesting photo zone at a wedding. Prepare a screen with a geometric background. It can be something bright in the style of Andy Warhol or, conversely, restrained, like any exact science. Origami garlands with colorful shapes look interesting and romantic..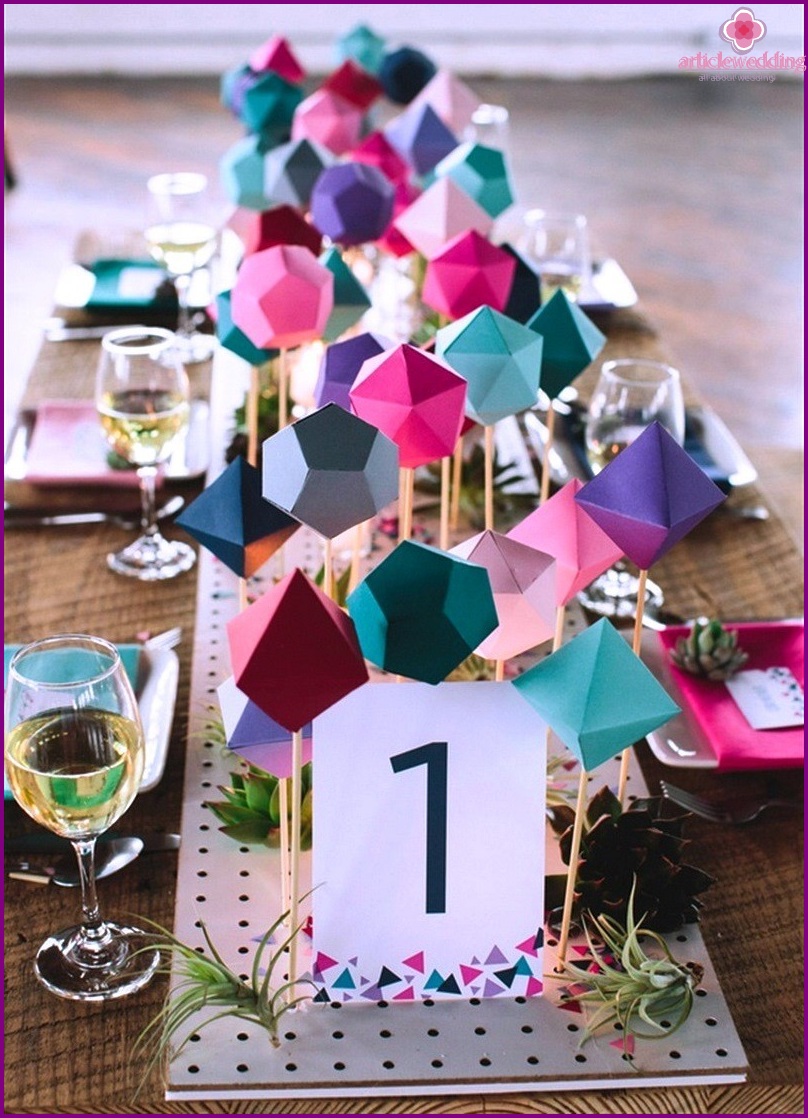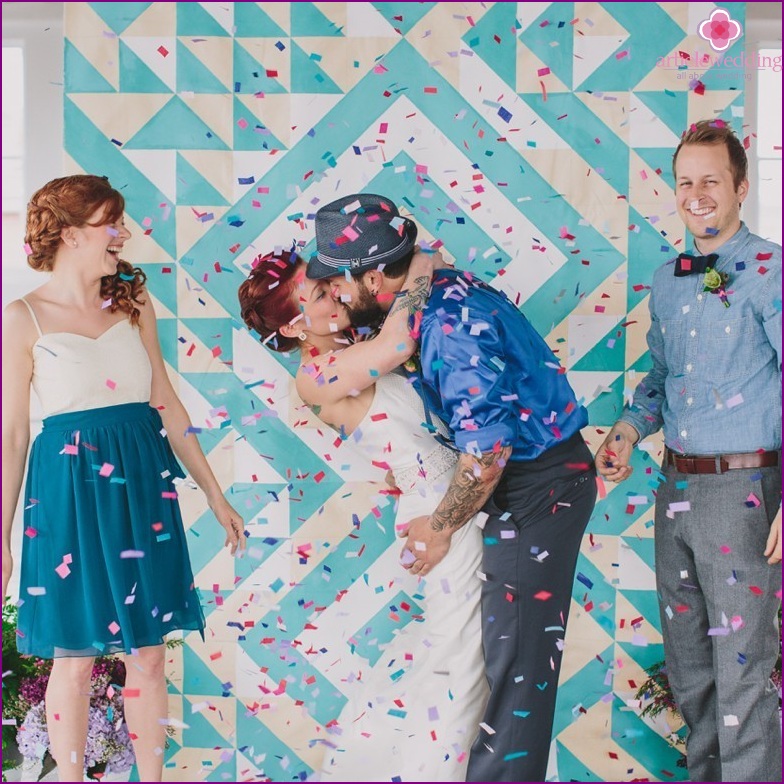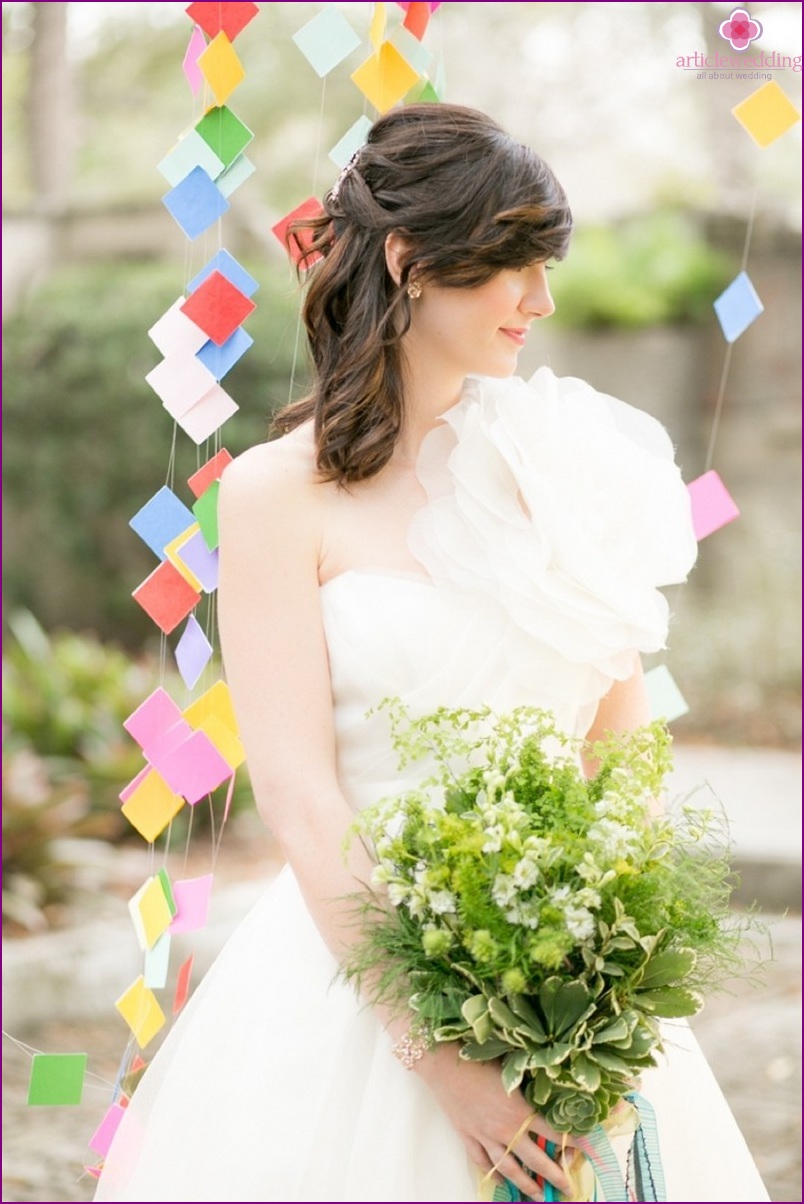 A wedding cake
Geometric motifs can be embodied in wedding cakes in two ways:
A cake with square cakes instead of the traditional round ones. The wedding portal www.articlewedding.com proposes to cover a similar cake with colored plates of chocolate square or triangular in shape to achieve greater effect.
Any classic cake painted with volumetric geometric shapes (parallelograms, cones, cubes, etc.). This cake looks futuristic and original..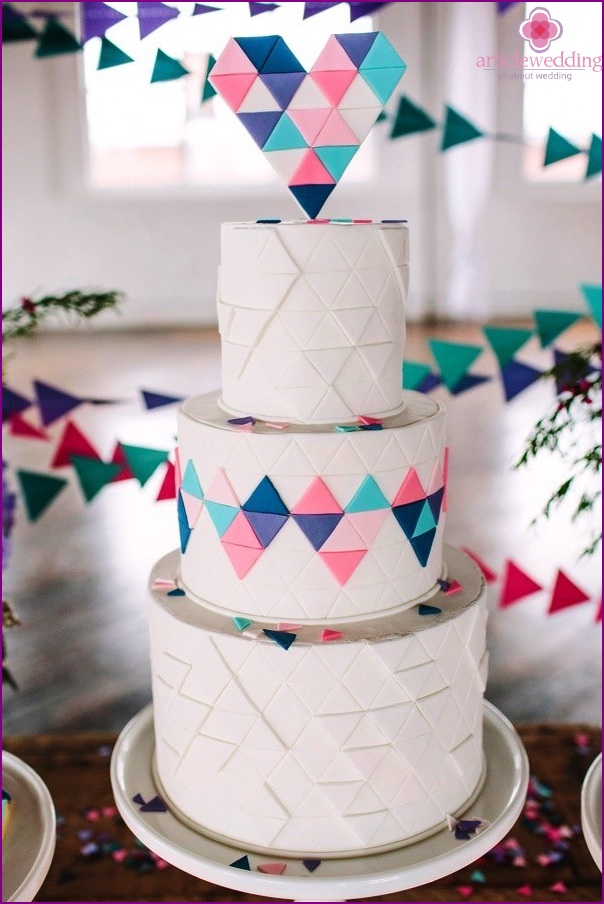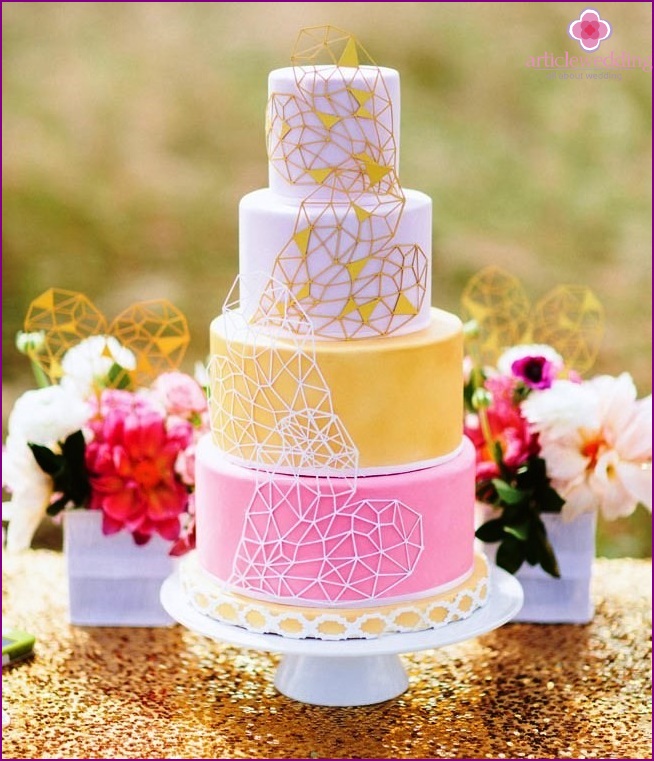 Wedding invitations
Multi-colored printing opens up a ton of options for using geometric shapes in wedding invitations. It can be bright color accents, an unusual collage or a drawing in the style of cubism. A good idea is to make invitations on letterheads of an unusual shape, for example, in the form of a regular hexagon or octagon..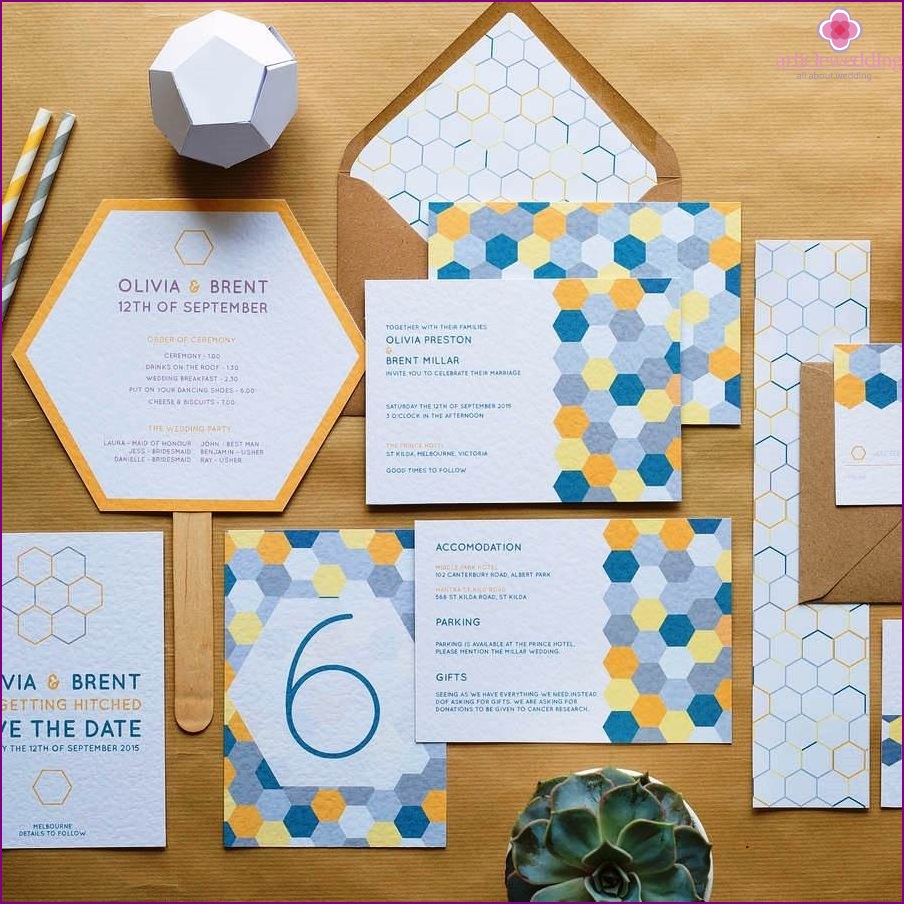 Bonbonnieres
Even the most ordinary and inconspicuous bonbonnieres, packed in a bright box with a geometric pattern, will become original souvenirs for guests.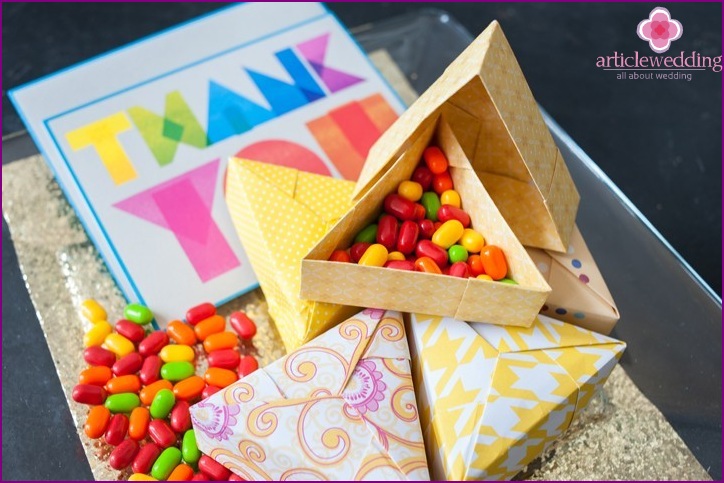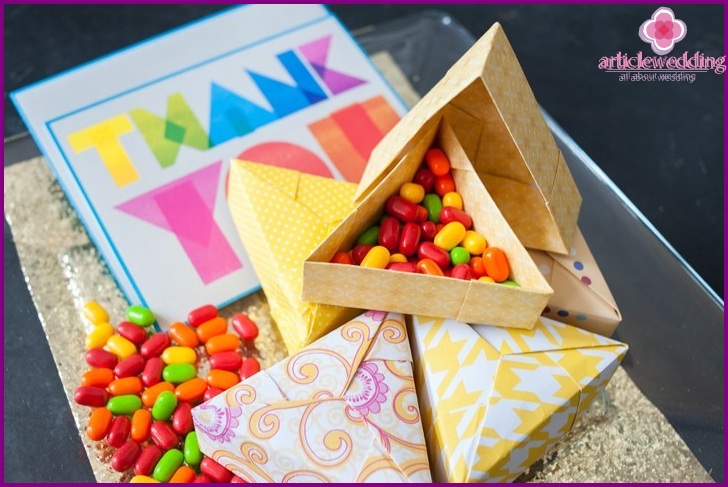 Squares, rhombuses, triangles and other figures will be excellent decorative elements for a modern wedding. The main thing is to let your imagination run wild and you will have an original and unique celebration!