Contents
---
---
The wedding program is one of the most useful and multifunctional accessories of the celebration. If you strive for minimalism, then the program will describe the course of the holiday, its main points and schedule of entertainment. If you want to make the accessory more detailed and useful for guests, design it in detail. Include in it: a list of guests and brief information about each, a seating plan for guests, a procedure for congratulations, cards (places of registration, a wedding walk, a route to the banquet hall), the order of competitions, etc..
This article will help you choose the most successful wedding program design option for your celebration..
Classic booklets and flyers
The program, neatly printed in color, folded as a booklet, is suitable for classic weddings and official receptions. If you want to provide only basic information without revealing all the surprises of the event, the program can be printed as a flyer or flyer on thick paper. If desired, tie several leaflets with different information in a ribbon or thread. Elegant option - booklets with several inserts, decorated in the same style using ligature and intricate patterns.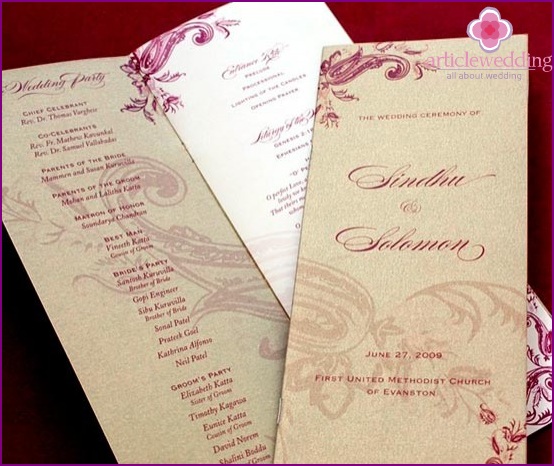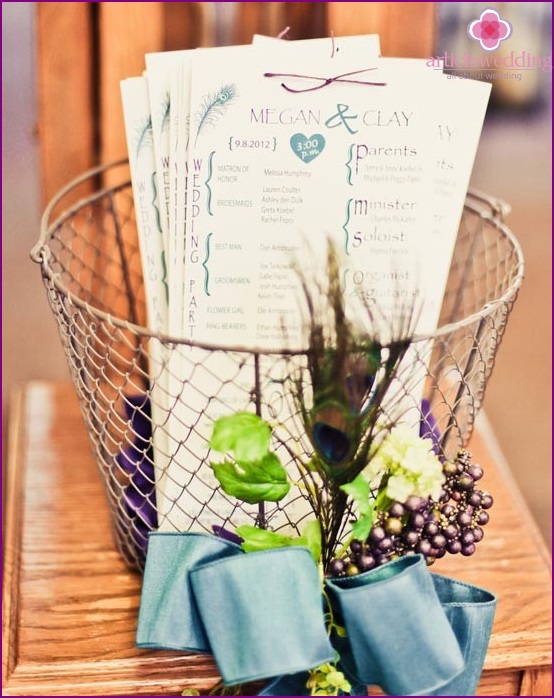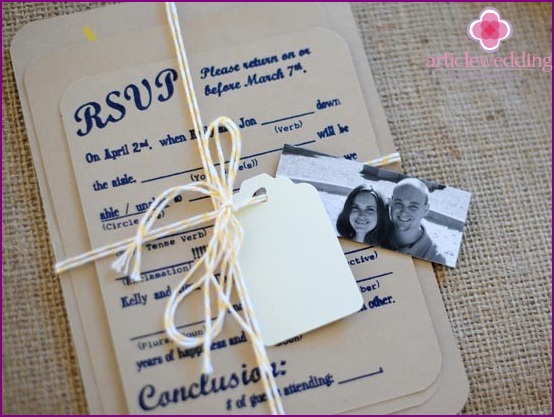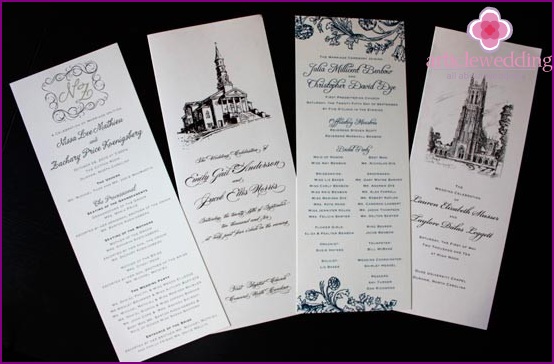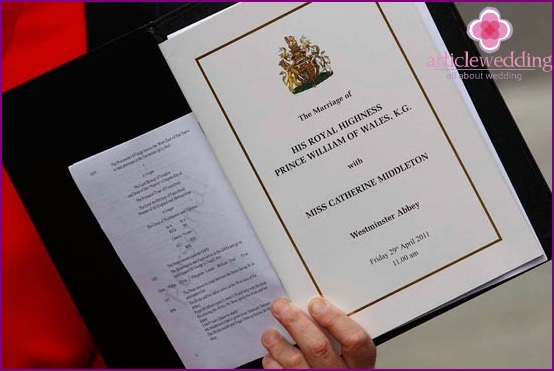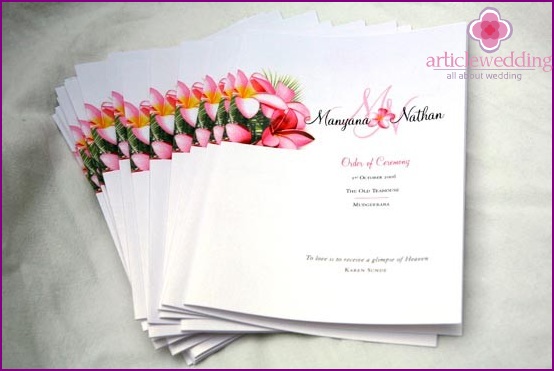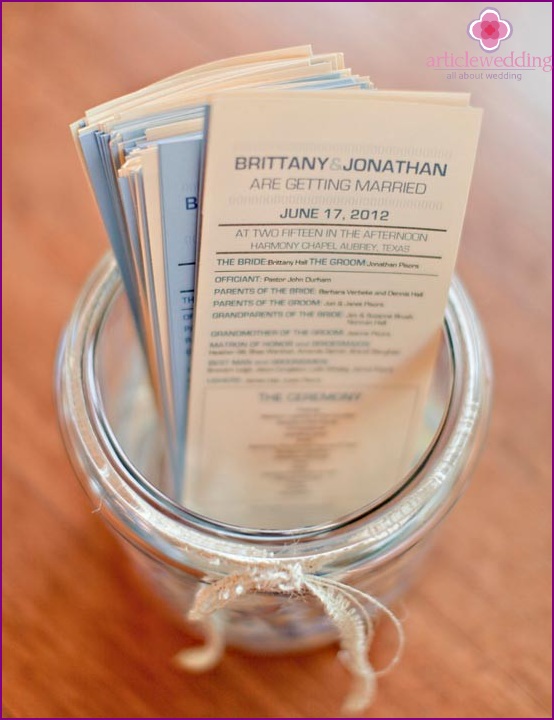 Ribbon Tied Program
Have you prepared an exquisite booklet, but is something missing? The website www.articlewedding.com suggests binding the booklet in the middle with a satin ribbon. This will give the program a peculiar charm and grace..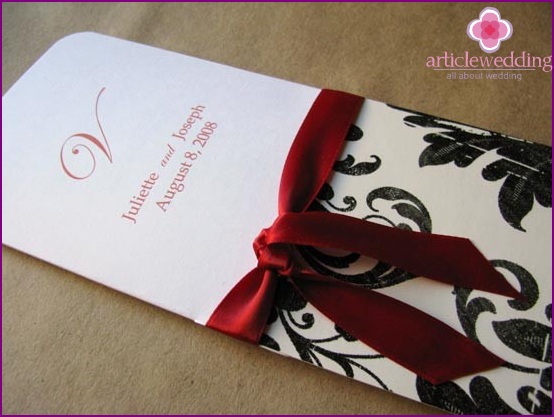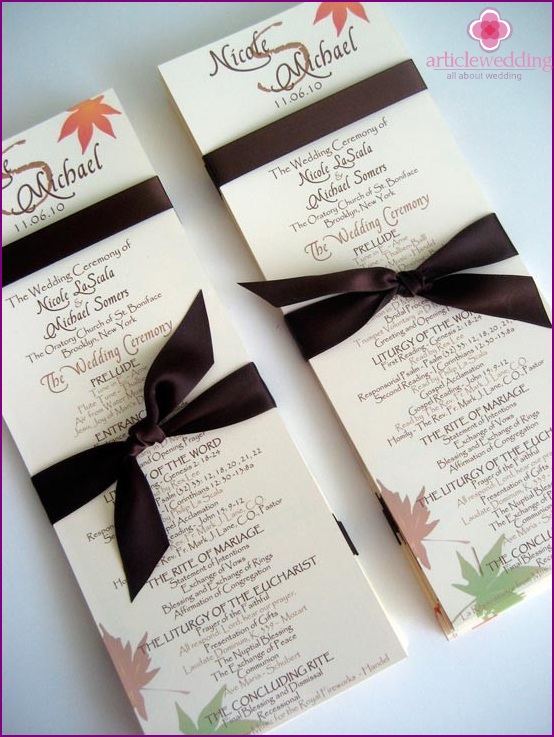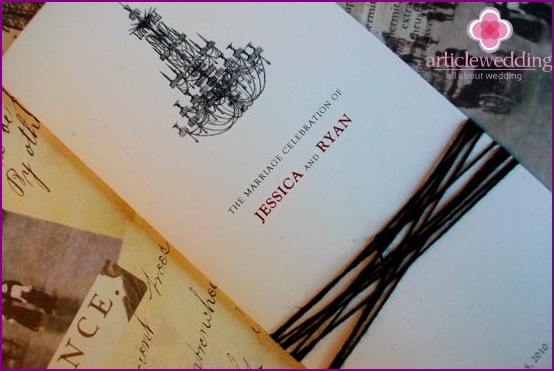 Ribbon or lace decoration
The ribbon can act not just as a dressing, but as a separate decorative element of the wedding accessory itself. Satin ribbons, lace, sewing, leather cords are easily and reliably glued to paper using PVA glue. The result is an accessory that matches the triumph of color, romance; in addition, it is pleasant to the touch.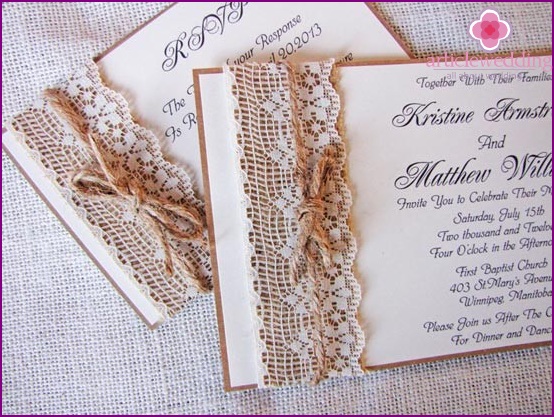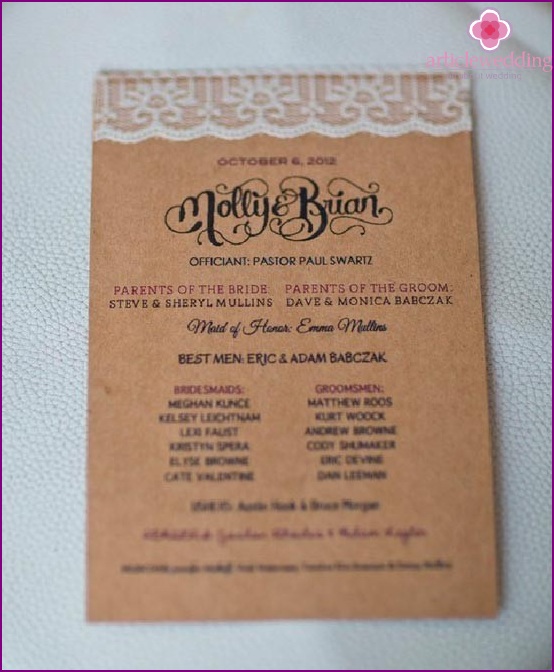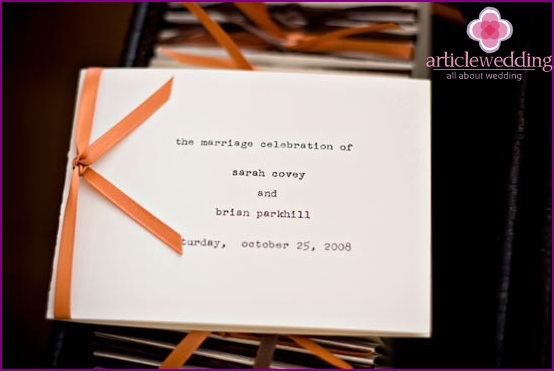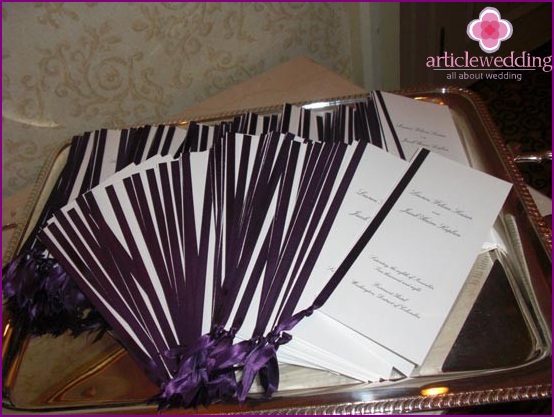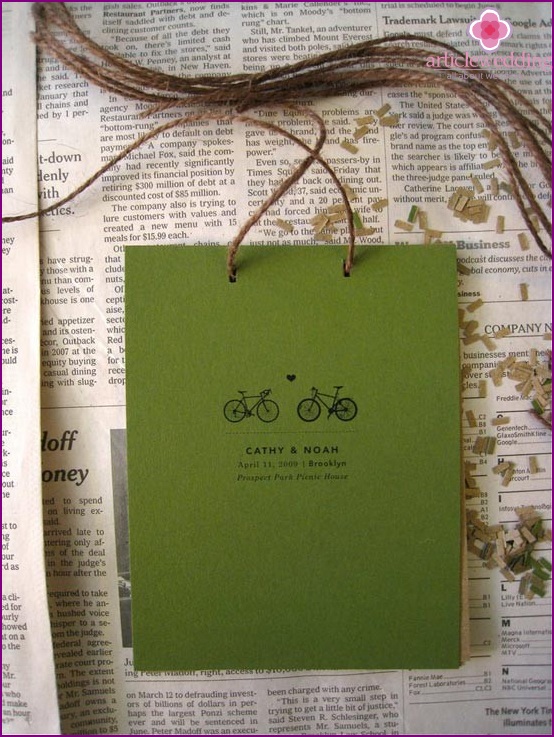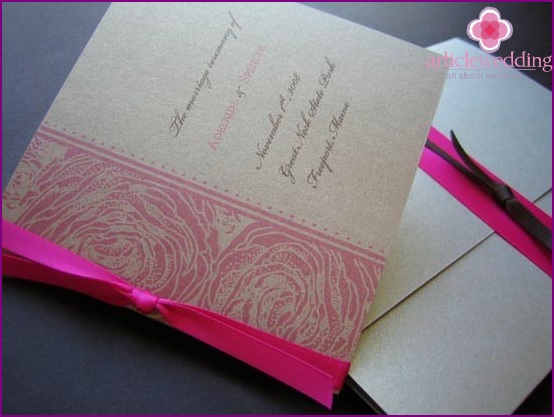 Scrapbooking
As well as creating special greeting cards, invitations and albums for wishes using the scrapbooking technique, you can make a wedding program. This option will require skill and some material difficulties, but in the end you will get great accessories for the wedding.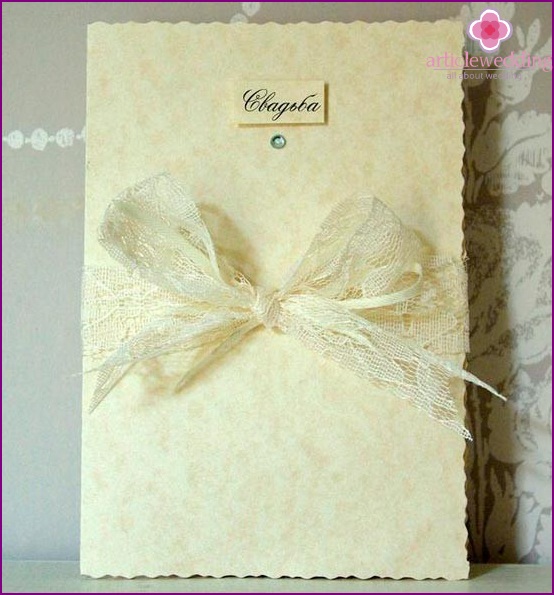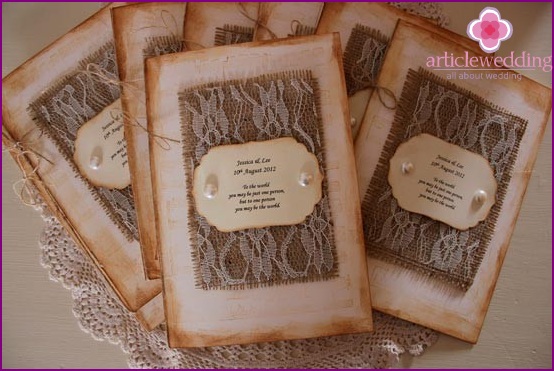 Stick program
A simple, concise and effective way to create a do-it-yourself wedding program that has become extremely popular lately is a stick program. In fact, you need to make a standard leaflet on thick paper and stick a stick to it (for example, from a creative store or an ordinary ice cream stick). Remember that the accessory will have a front and back side. Add some wedding symbols or symbols in the holiday theme - and the stylish accessory is ready!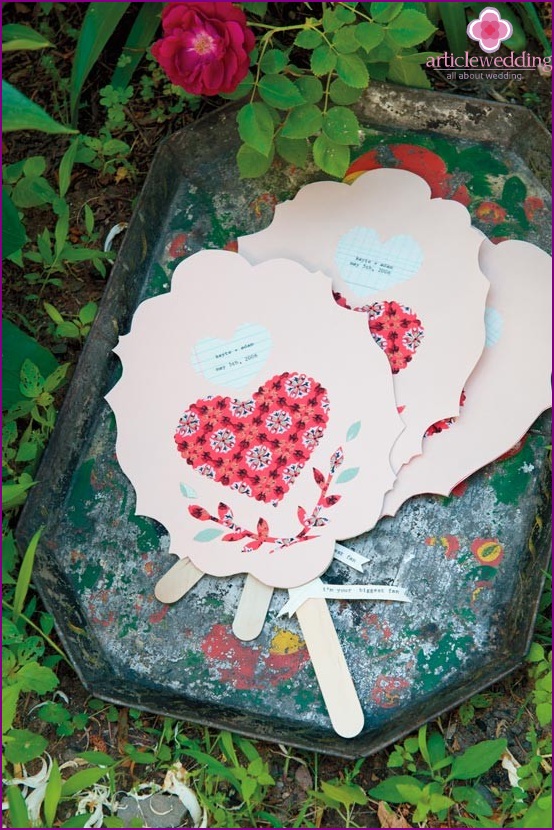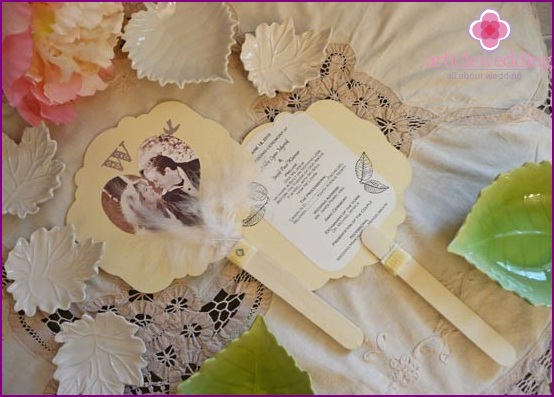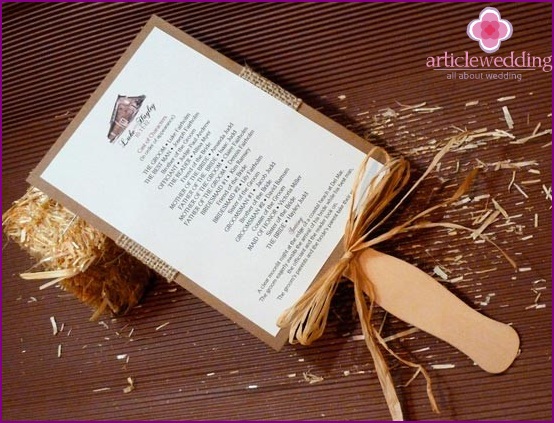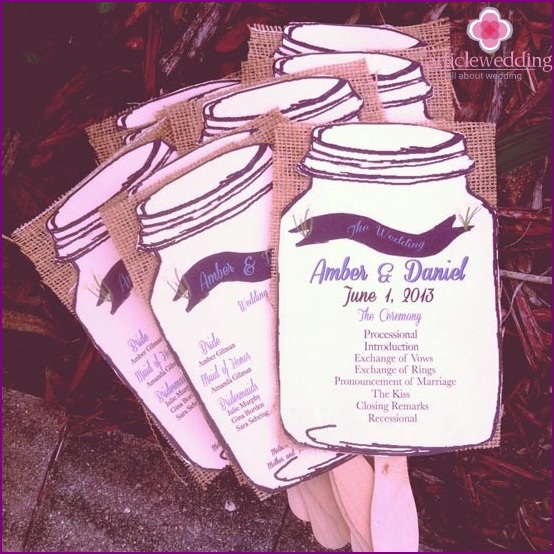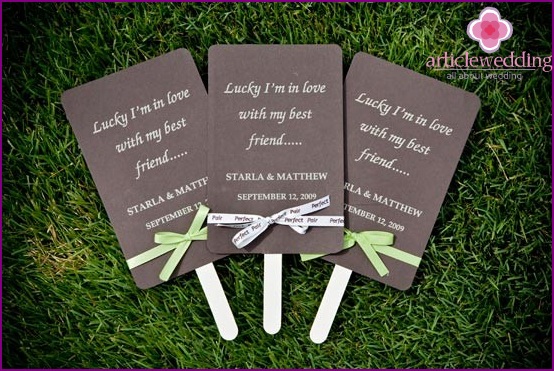 Simple firmware
If you want to include a lot of information in the program, but are afraid that scattered sheets will be lost, there is a way out - flash the accessory! Use plain-weight paper and sew it in a few stitches with a bright thread or thin tape. The accessory will look neat and spectacular.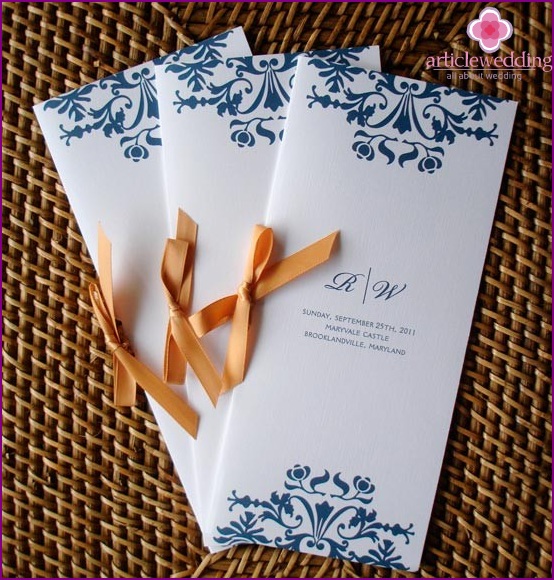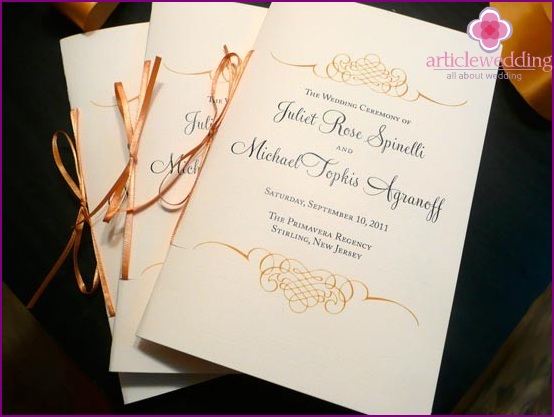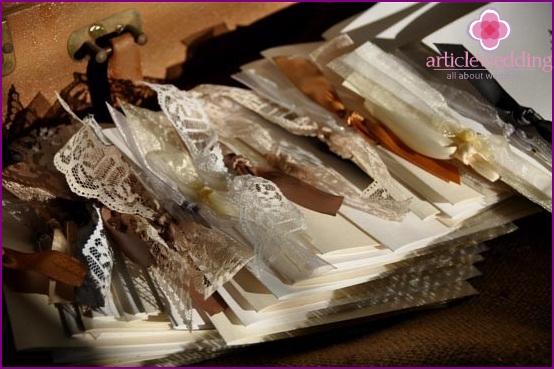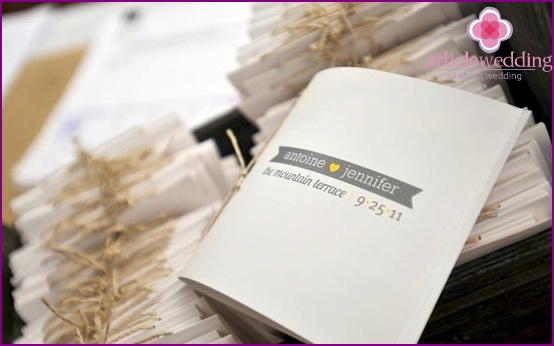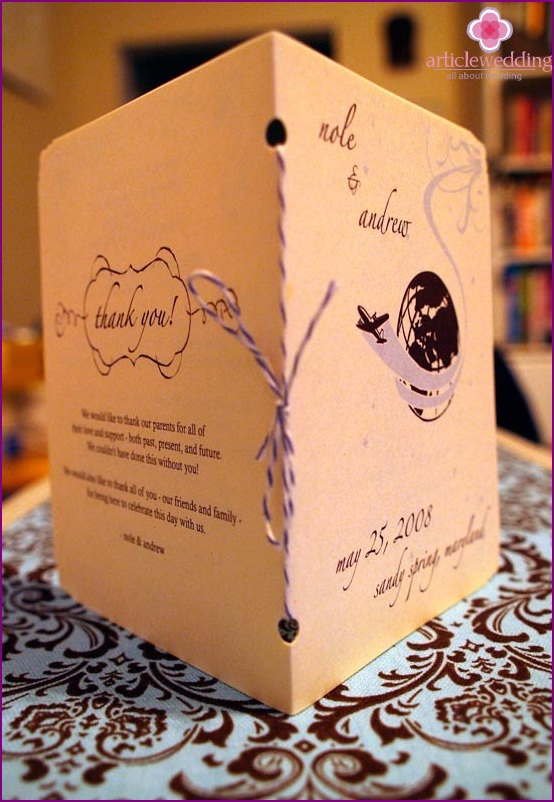 Sophisticated firmware
If you like the idea of ​​a book program, but want more originality, use the special buttons to create notebooks. The accessory will be more complicated in execution, but interesting for guests. Separate pages will rotate around the axis and fan out.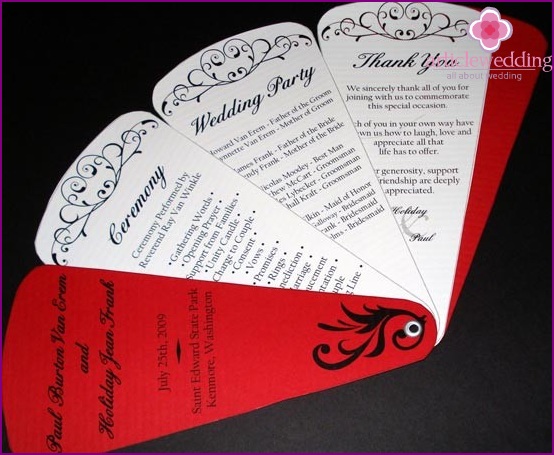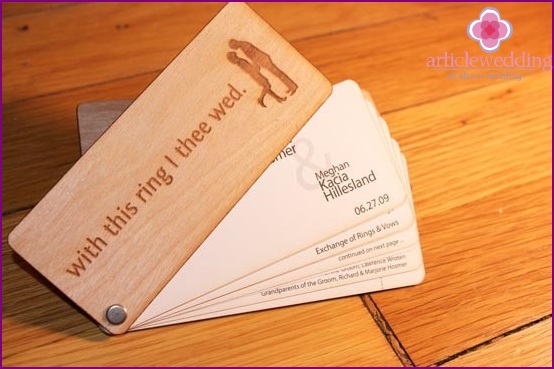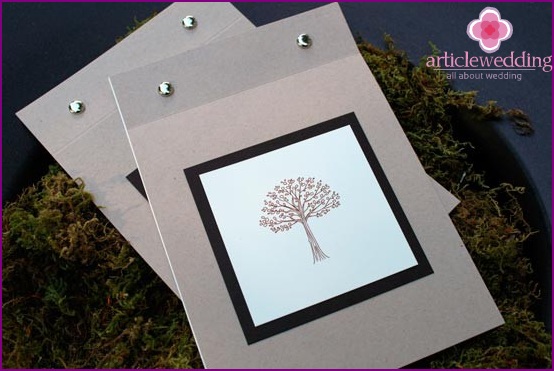 The envelope
A standard program can be submitted extraordinary if you put it in an envelope. Keep in mind that envelopes are made of different materials: parchment paper, colored paper, burlap, chintz, etc. Choose the material that matches the style of the wedding and its design.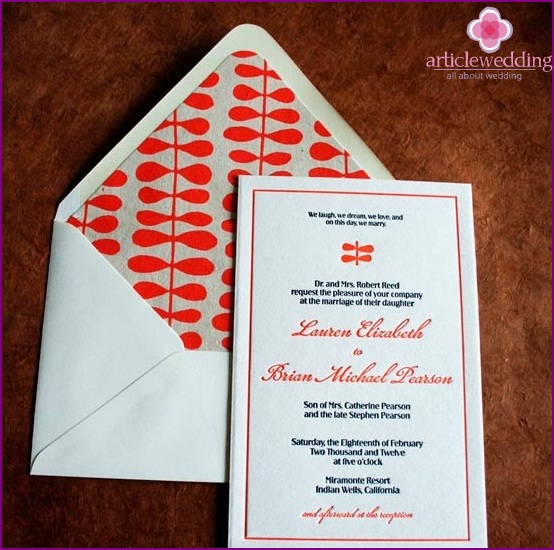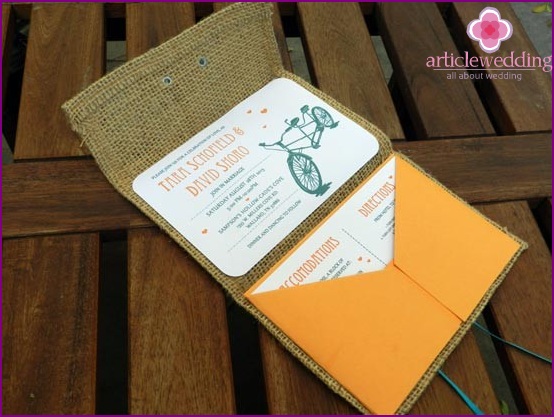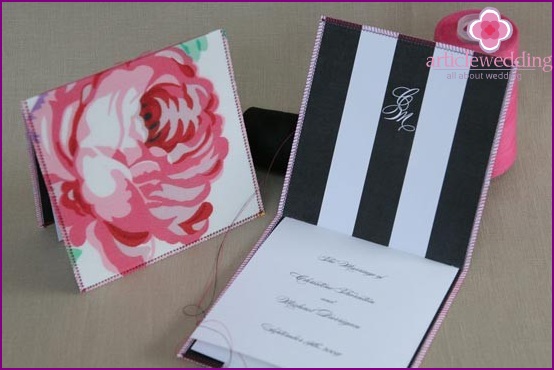 Scroll
A simple and original option for magical and historical weddings is a scroll program. You just need to twist the standard A4 sheet and bandage it with tape.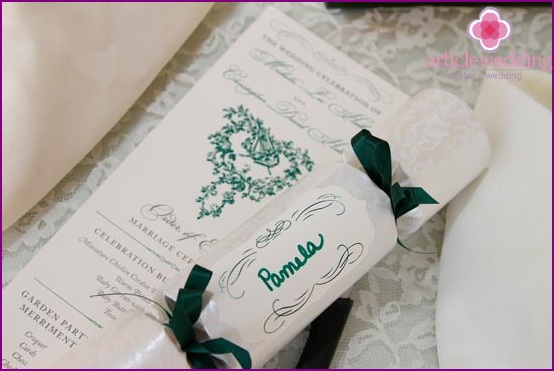 Shape matters
The flyer program can be submitted in an original way. For example, instead of the standard square shape, cut out a flower, angel, heart, butterfly, or any other symbol from the cardboard for the base of the program.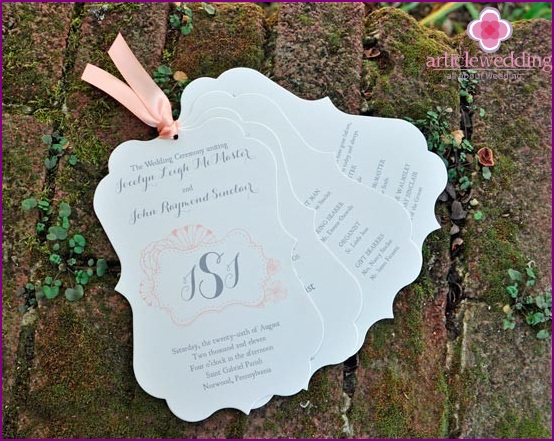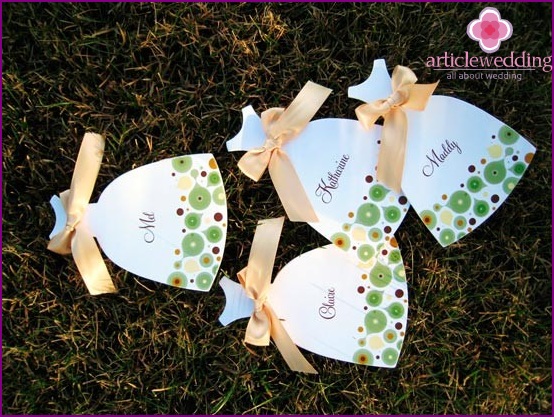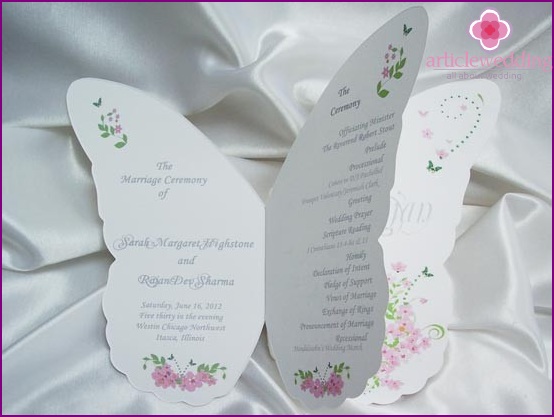 Transformers
Using origami for a wedding is becoming increasingly popular, so why not use this technique for a wedding program. Explore origami patterns and put together a celebration program in an unusual volumetric composition, such as a box, flower or star. Consider convenient access for your guests..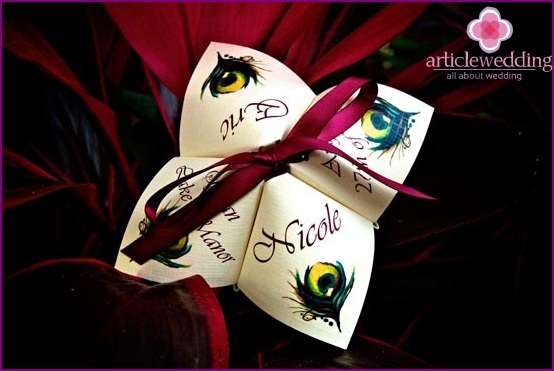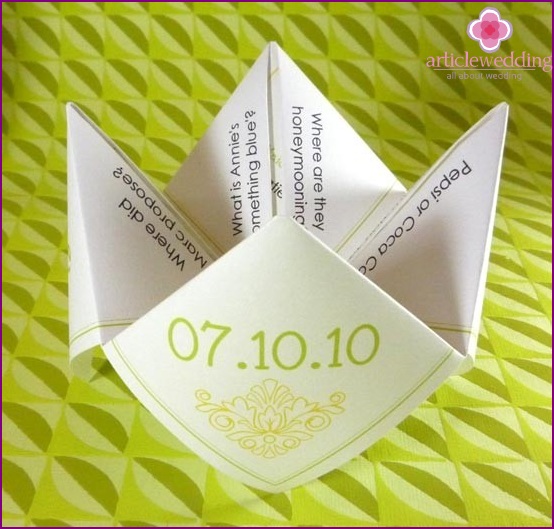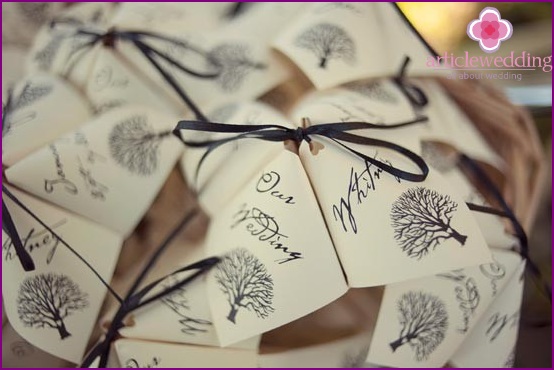 Openwork programs
Lace and lace are an invariable attribute of the bride, the wedding portal www.articlewedding.com is sure. It is difficult to make lace accessories on your own, however, various designer blanks or napkins will help decorate the wedding program..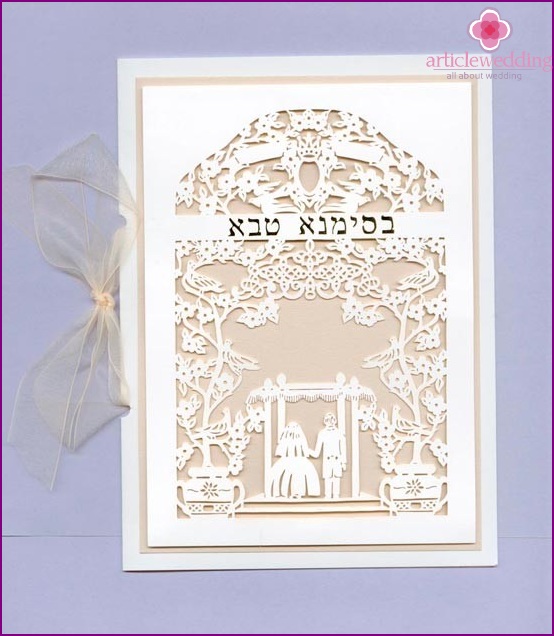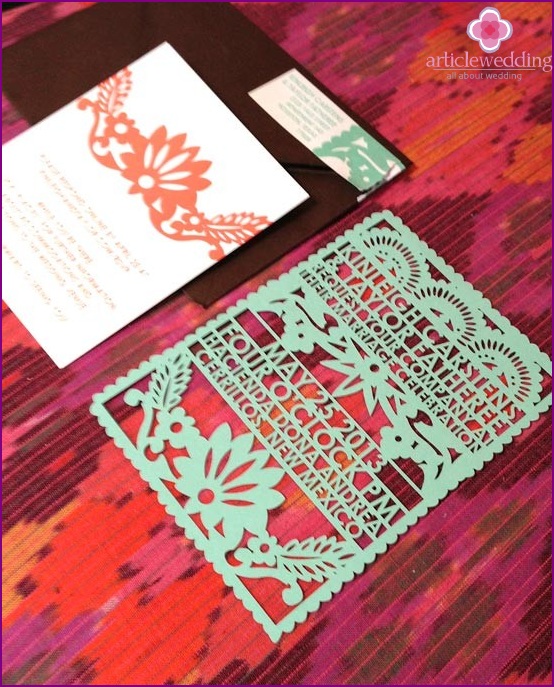 Personalization
Decorate the program with your photos with a love story or drawings (you or guests). So, the programs will become more vivid, lively and individualized. And, in addition, help guests get to know each other.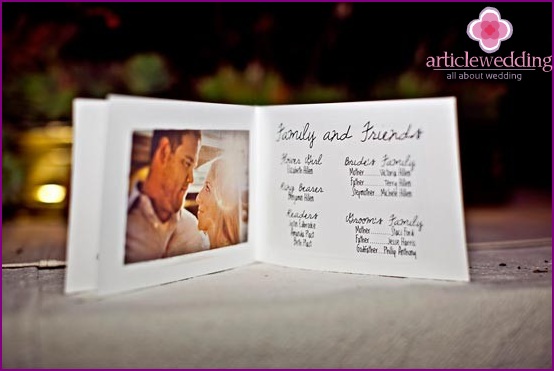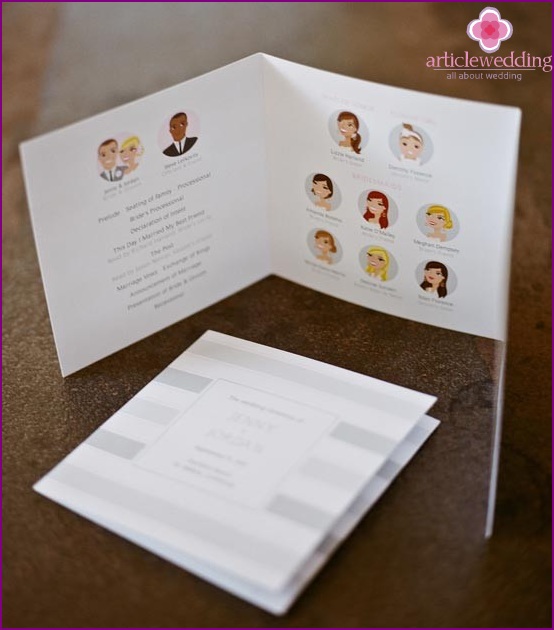 Drawing
A special charm is acquired by paper accessories with real drawings (watercolor, acrylic or color ink). This is perfect for vintage weddings..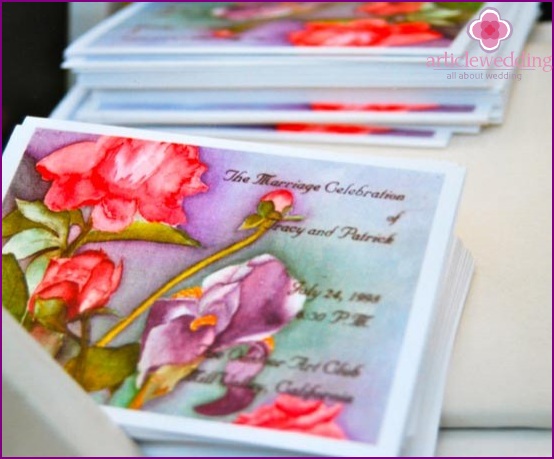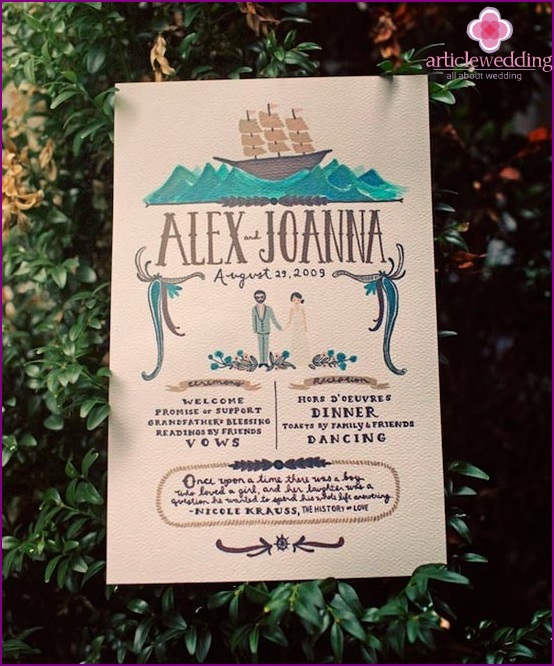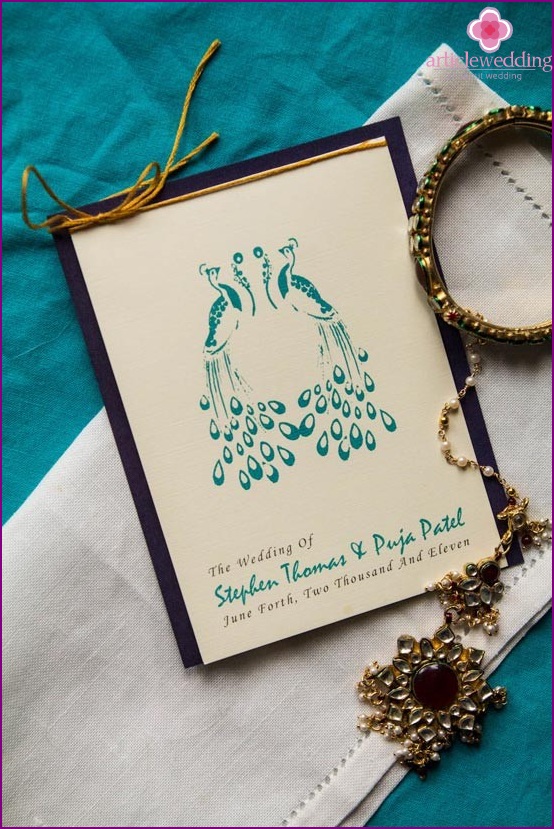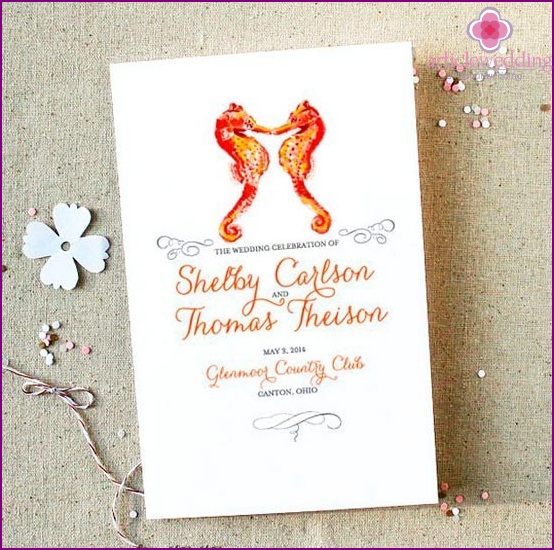 A carefully designed wedding program will instantly attract attention and will become an assistant to your guests during the celebration.