Contents
---
---
Everyone is trying to plan the wedding to the smallest detail, so that the celebration took place without a hitch, without a hitch. One of the most time-consuming stages of the celebration is a wedding banquet. We already talked about how to successfully seat guests in the hall on the wedding portal www.articlewedding.com. Making a wedding banquet card will be a good move that will help to avoid confusion and not let all the efforts go to waste. Thanks to them, guests will not only easily find their seats in the hall, but will also appreciate your taste and prudence.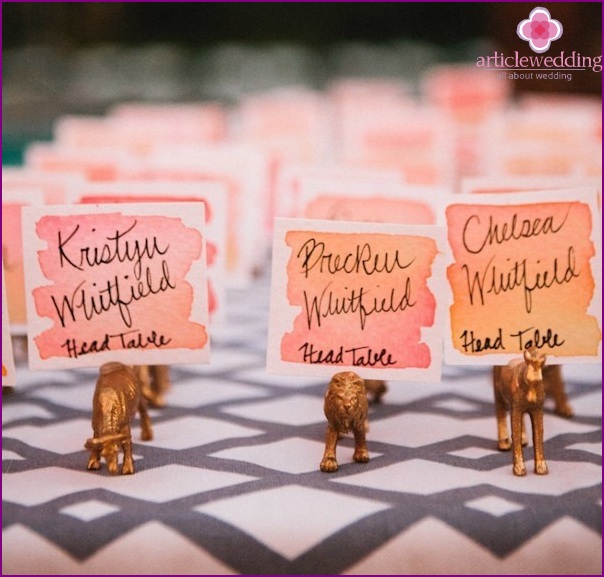 What are banquet cards?
Banquet cards are sometimes called seating or guest rooms, and due to the specifics of identity, they are called wedding cards. These are small items (postcards, small pieces of paper, flowers, fruits, etc.) that indicate the banquet place of the guest and, thus, make the seating of the guests more organized and convenient. On the cards usually write the name and surname of the invitee.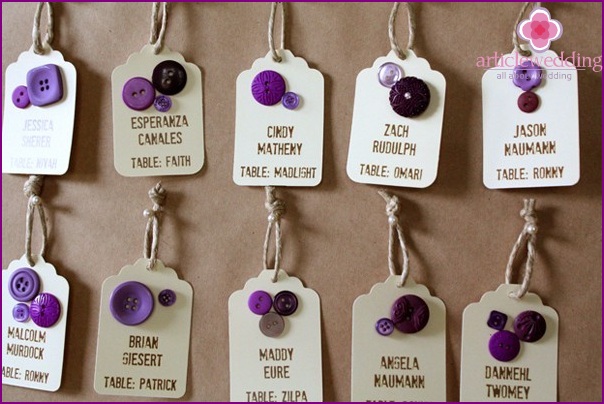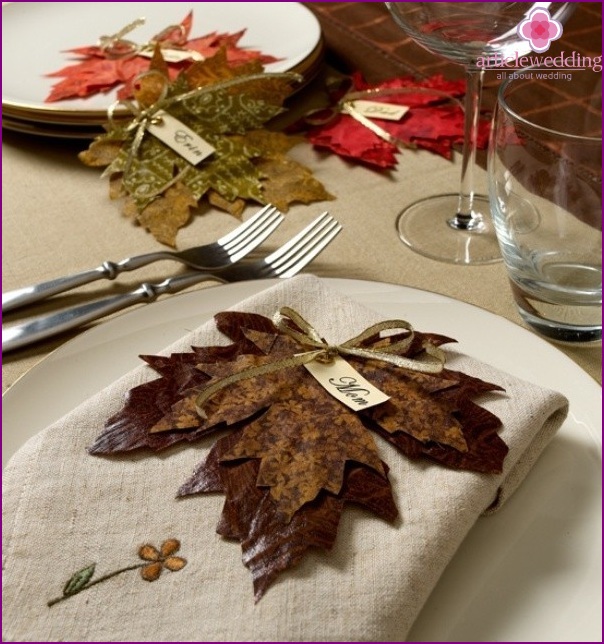 Match guest cards with a common wedding style
Banquet cards will serve as a wonderful decoration. They elegantly complement your chosen design of the celebration and become an indispensable component of style..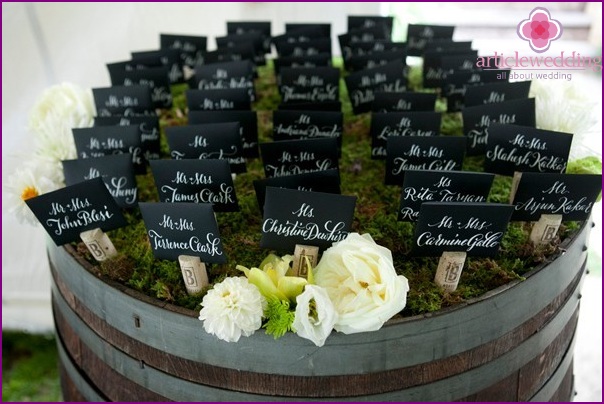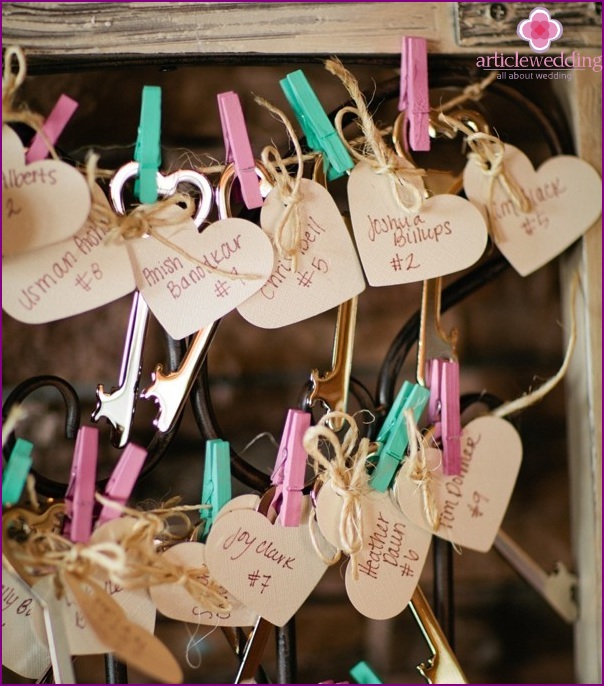 Get creative. Think original. Think about what subject or image emphasizes the theme of the wedding. If you celebrate a wedding in nature, use natural materials as cards: linen, wool, flowers, leaves, tree bark, etc. You can also make cards in the form of butterflies or, for example, squirrels.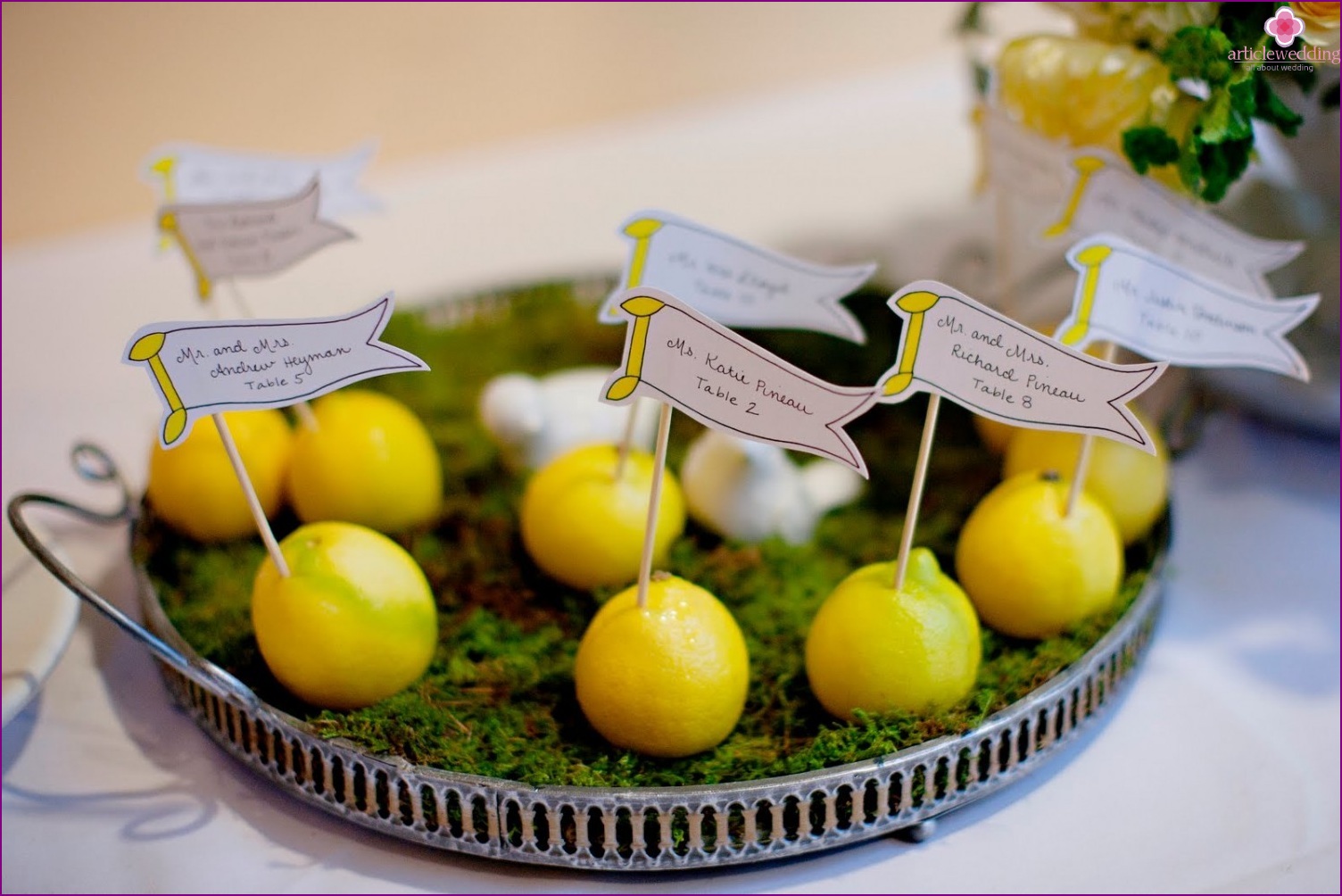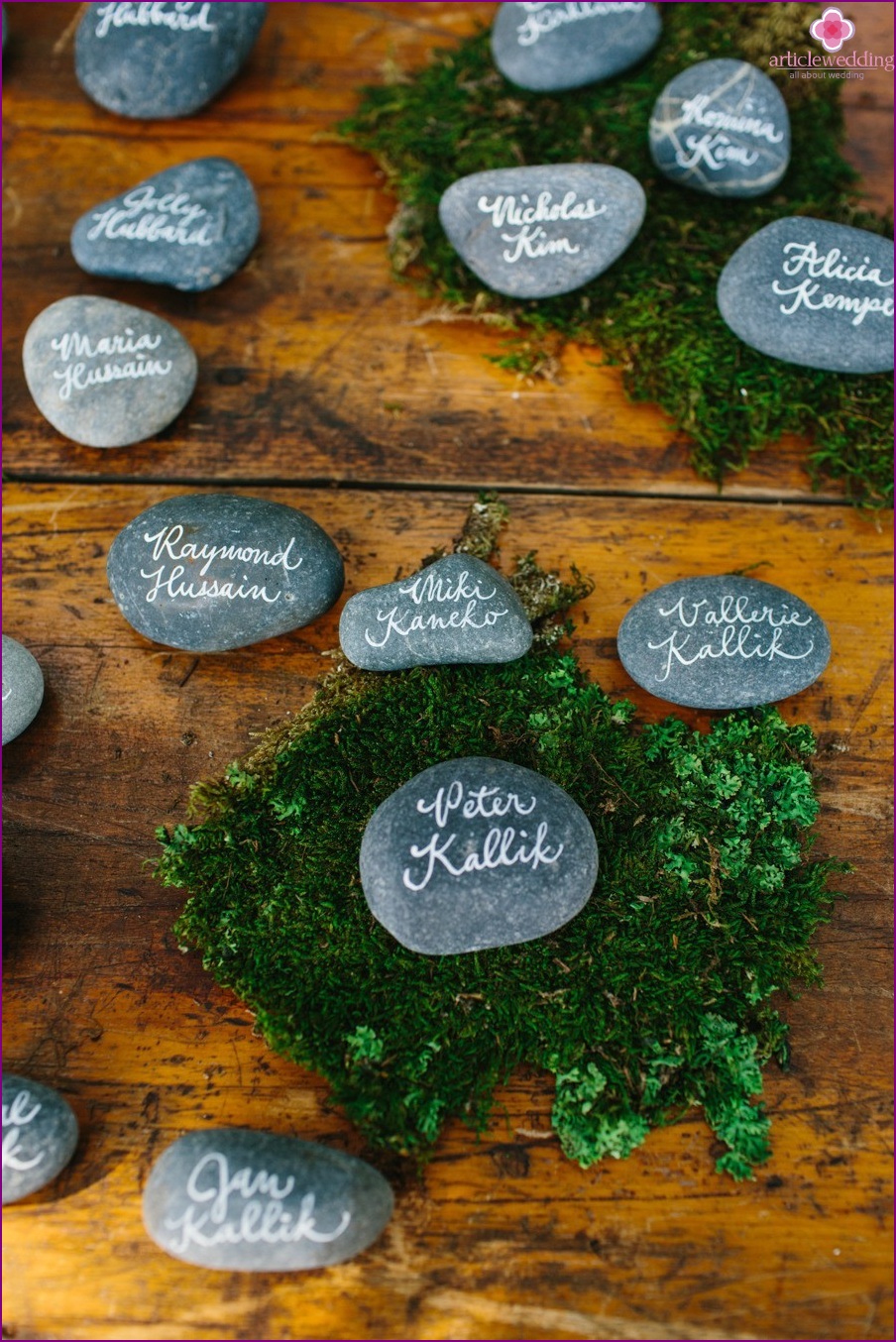 If you just organize an elegant and beautiful wedding to your taste, you can choose banquet cards in a minimalist style, simple, elegant, on which the names of guests are written in elegant strokes. Original coaches in the form of cones, plugs, etc., will help to make them more original..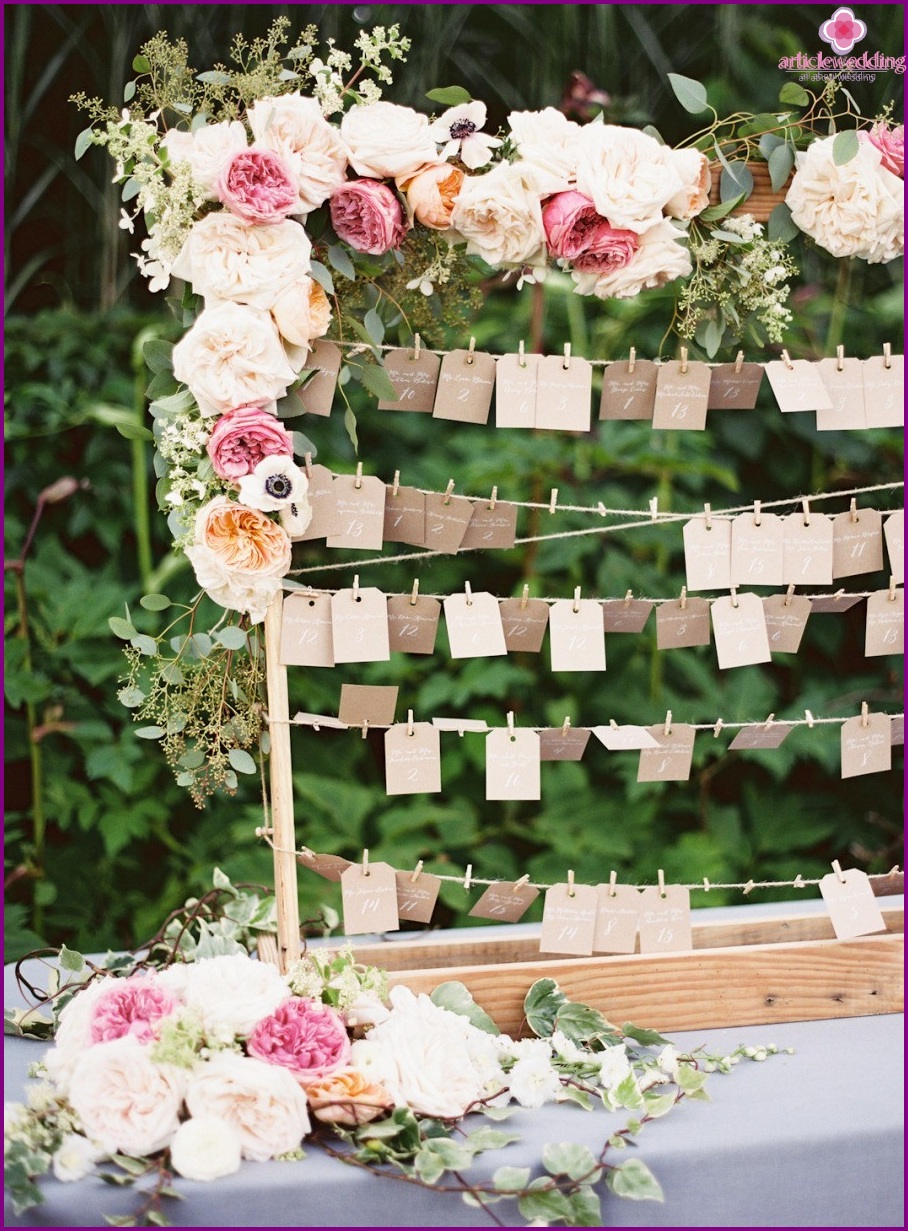 Banquet cards: buy or do it yourself?
The easiest way is to pick up cute postcards in the respective stores. This is the most economical option. On the other hand, there is no guarantee that you will be able to find exactly what you need..
Today, many are addicted to hand-made products. Many masters will gladly fulfill your order and make banquet cards in the style that you like. You can even make sketches of future cards and pick up materials yourself. You can also entrust the production of cards to a professional designer. Costs, of course, will increase, but the result will please.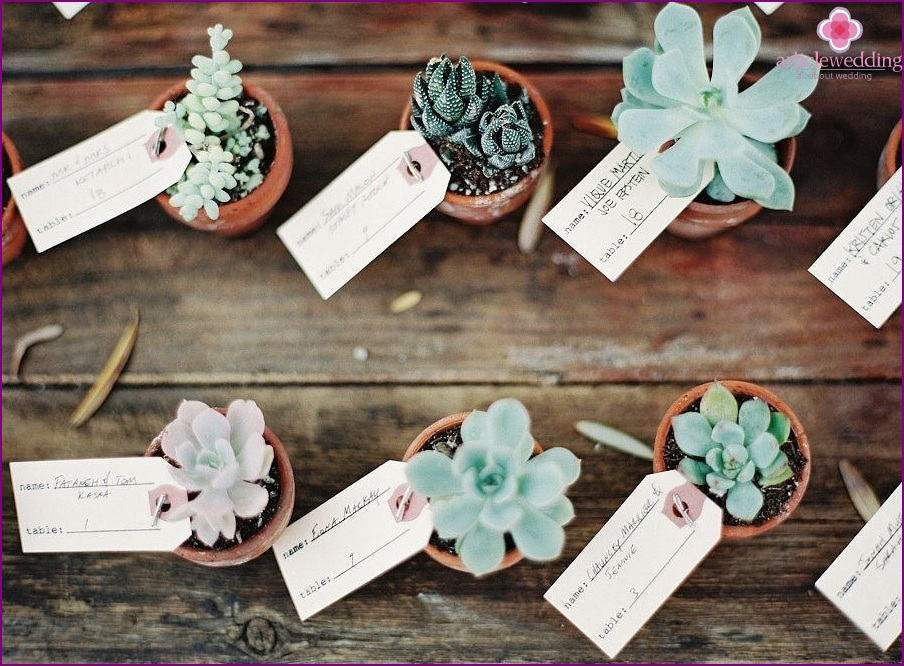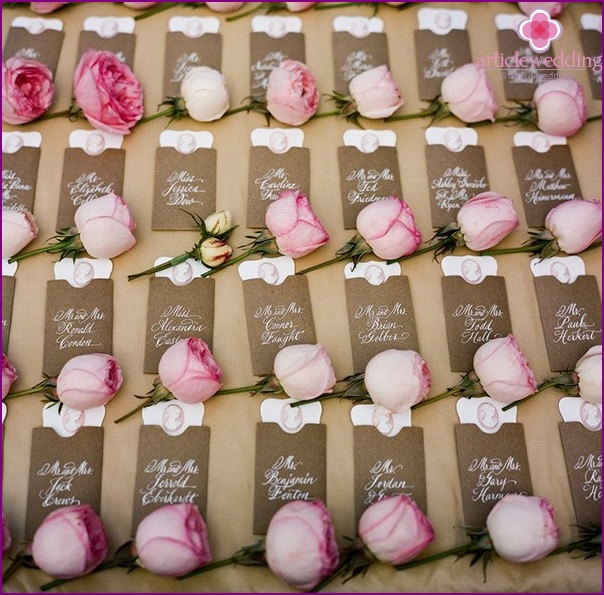 And the last, most creative way. Make banquet cards yourself! This is a wonderful pastime for you and your chosen one. Together you will create beautiful things for such an important event in life. If you yourself work part time as a master of hand-made products or as a designer, then original and aesthetic guest cards will serve as your business card, especially if dignitaries or colleagues are invited to the celebration. In any case, a creative approach is a guarantee that the cards will suit your taste..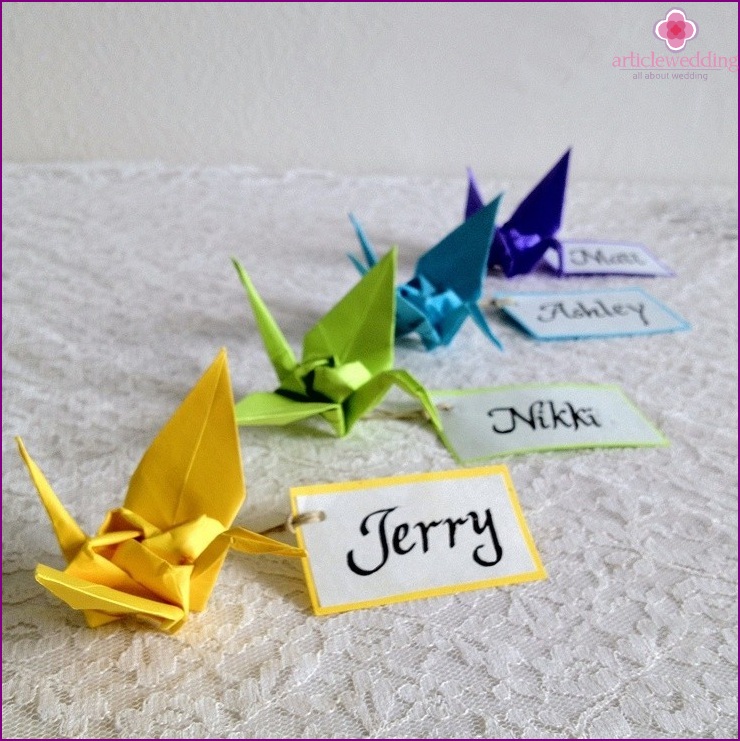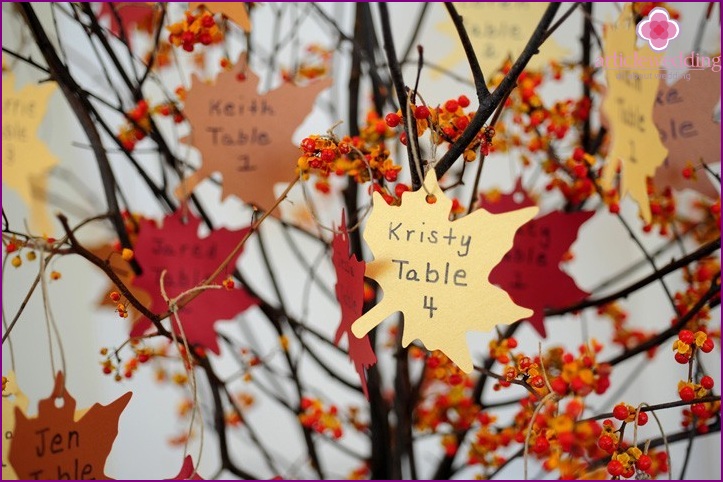 How to arrange cards?
You can put separate banquet cards for a guest or group invited guests according to some criteria (spouses, families, people sitting at the same table, etc.). For example, guest cards can be put both on a plate and in front of it, attached to a glass or napkins. Specially made cards from original materials can be put next to the glass, for example. Another option is to prepare a special place for banquet cards, decorated in accordance with the style of the wedding.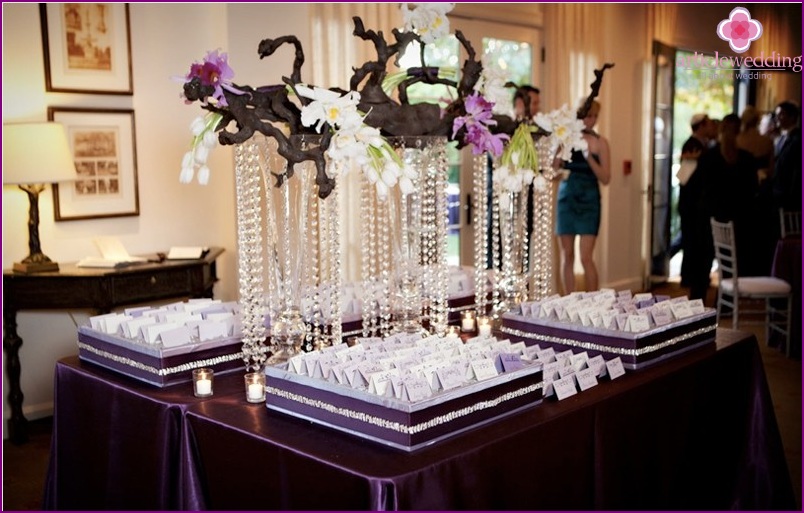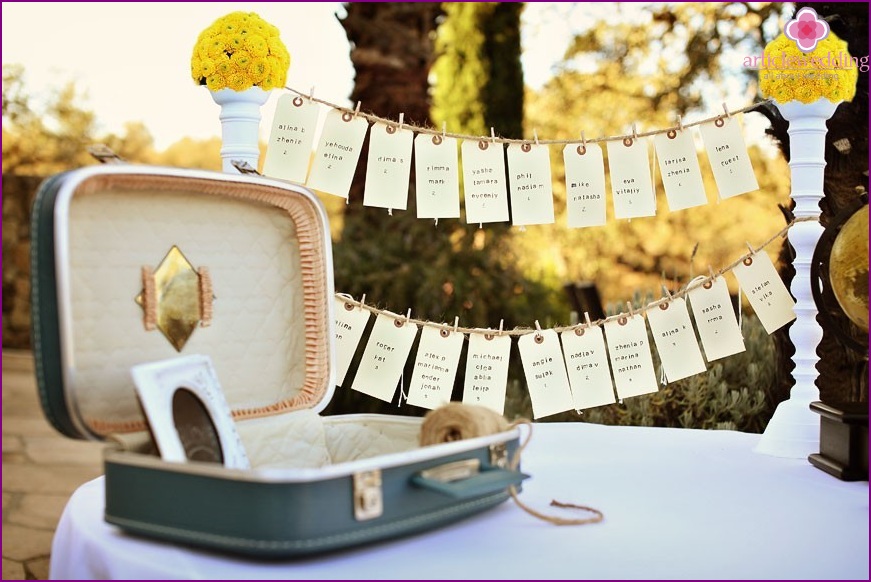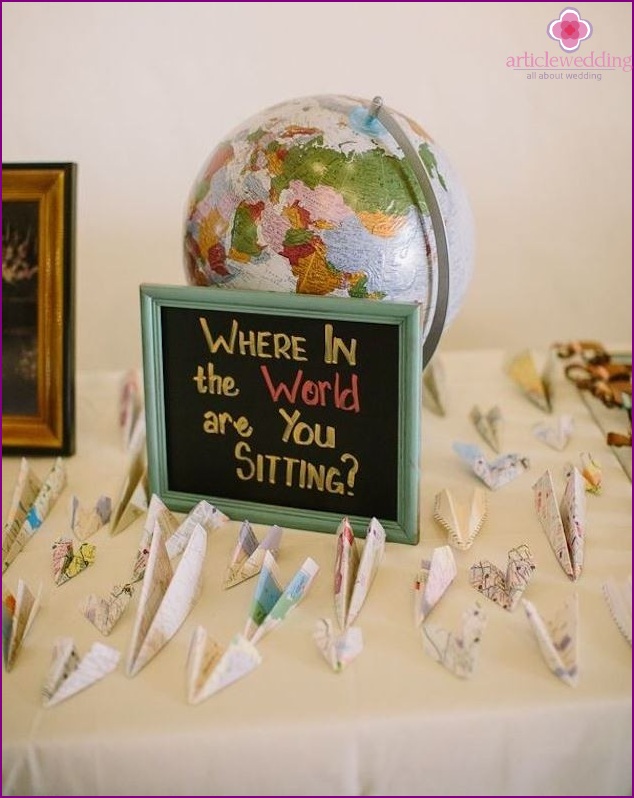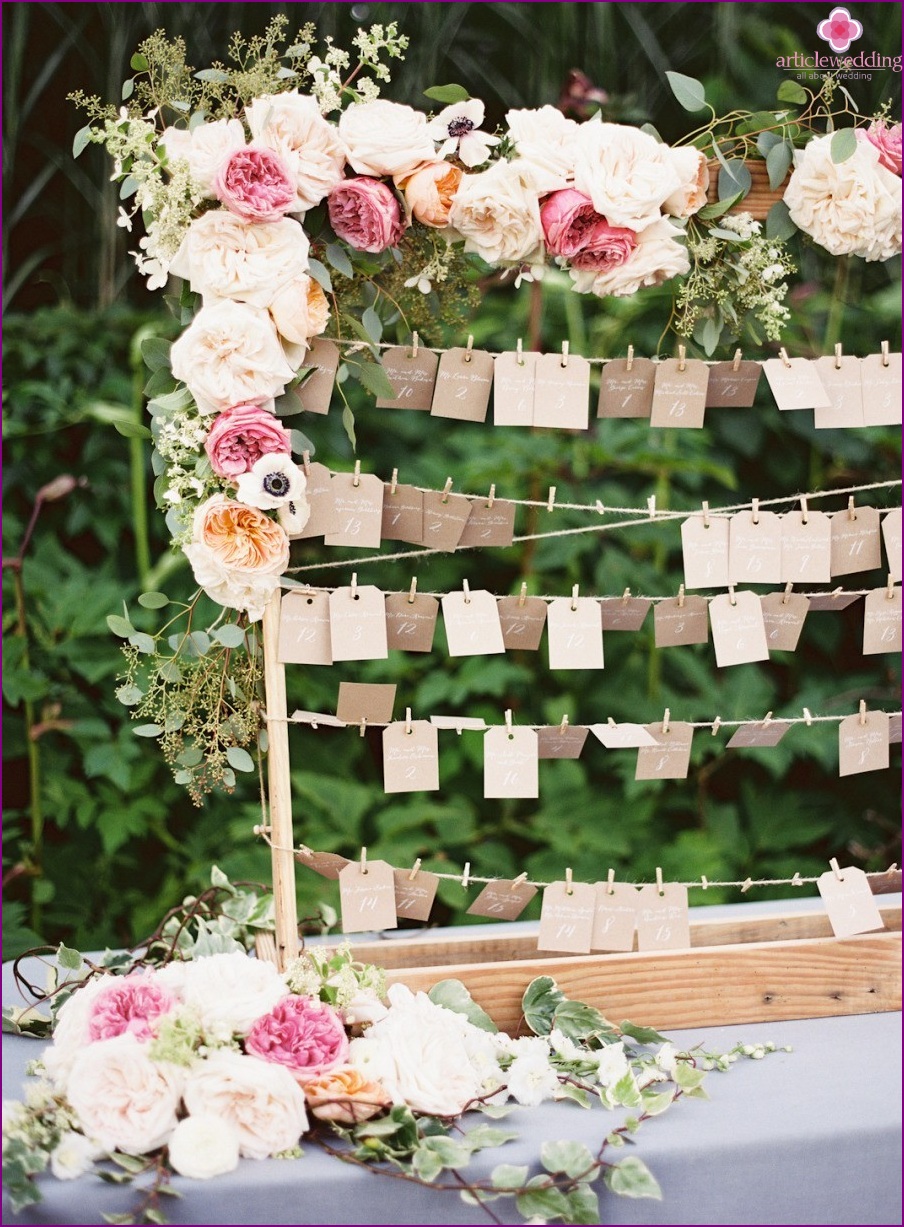 The nuances of using banquet cards
Wedding cards will help not only with the seating of guests or the decor of the banquet. Thanks to the cards, guests can get to know each other. The wedding portal www.articlewedding.com advises personalizing cards. Add to them photos of the guest, describe him (profession, degree of relationship, interesting facts, for example, that he has a hamster, etc.). In the future, such information will help establish a dialogue. Sign the cards of loved ones not with official names, but with pseudonyms that you use in personal communication, or tender names (for example, «beloved sister») Another option is to distinguish guest cards from the bride and groom, for example, in different colors or shapes.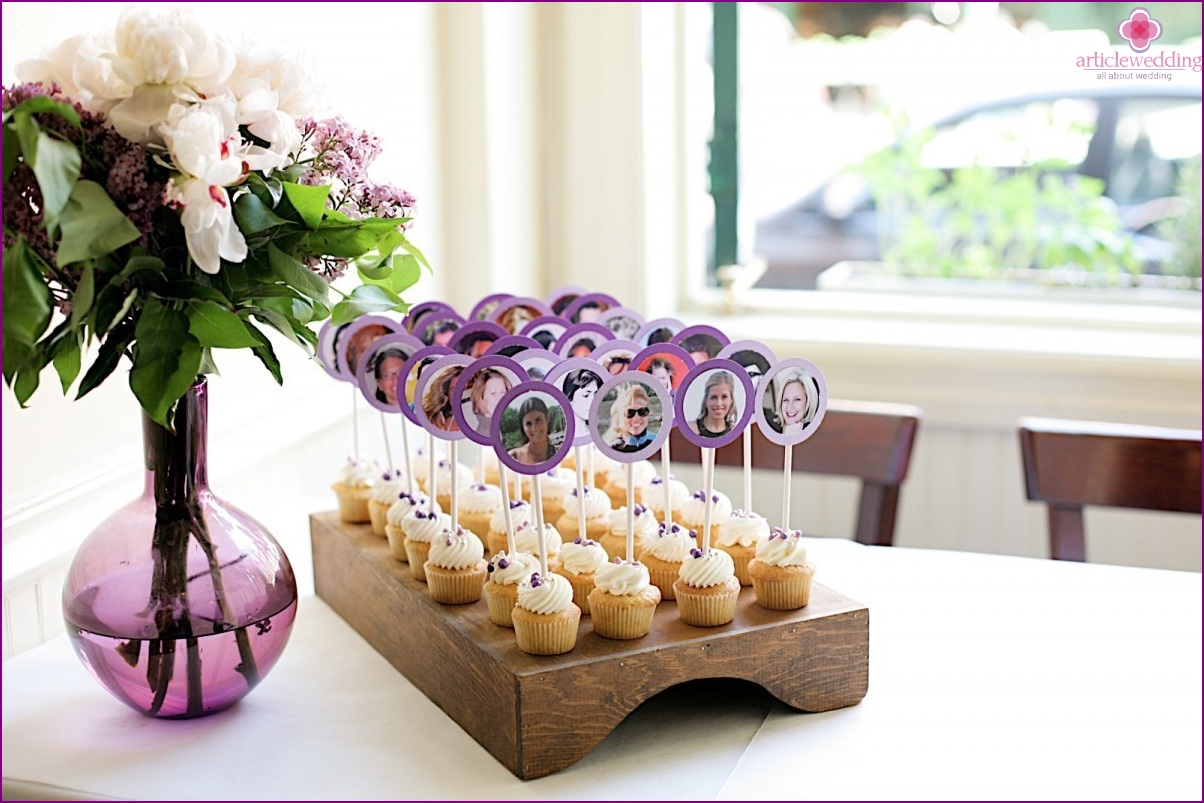 Elegant and thought-out wedding banquet cards add elegance to your celebration. They will also help with seating arrangements during the dinner party. And most importantly - banquet cards will tell guests how much you think about them and worry about their comfort and mood. Everyone will feel necessary and important. Your guests will be grateful that they are remembered and taken care of. Aesthetic wedding cards will be souvenirs that guests will be happy to pick up, as a memory of a beautifully organized and beautiful celebration.