Contents
---
---
Many newlyweds choose a warm season for a wedding celebration. But in vain, because the autumn and winter celebrations are unique and inimitable. Although the cold weather makes some adjustments to the wedding, it also allows you to make the celebration magical and special. What should you think about first? On the venue of the banquet and photo shoot, as well as on the image of the bride, or rather, on how to make the bride's wedding dress beautiful and warm at the same time. In the article, the portal www.articlewedding.com will tell you what element of the wardrobe can complement a wedding dress so that all the details of the image of the bride harmonize with each other.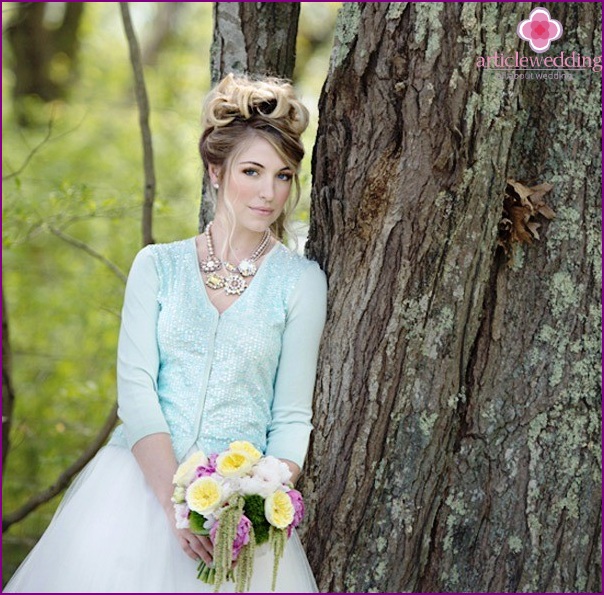 Jute
Beloved by many fashionistas, jeans jute penetrates the wedding fashion. And no wonder, because the tandem "wedding dress + jute" looks original and stylish!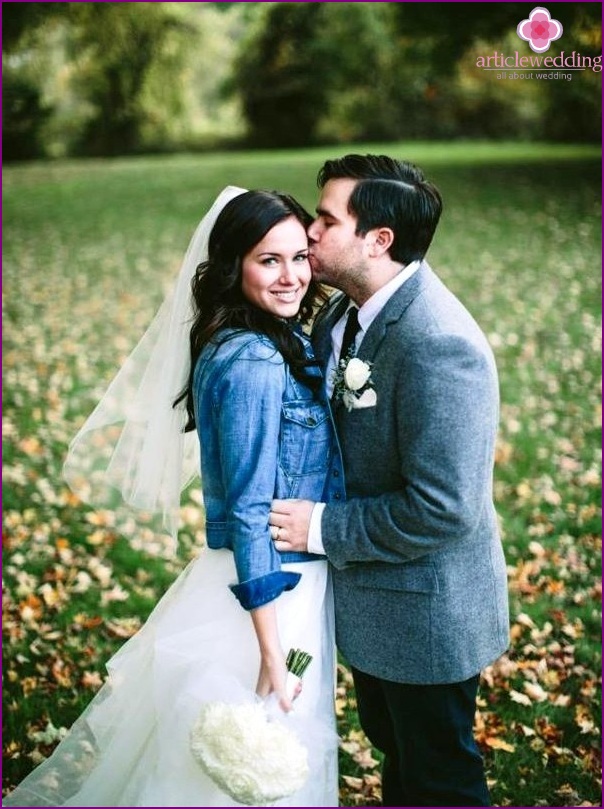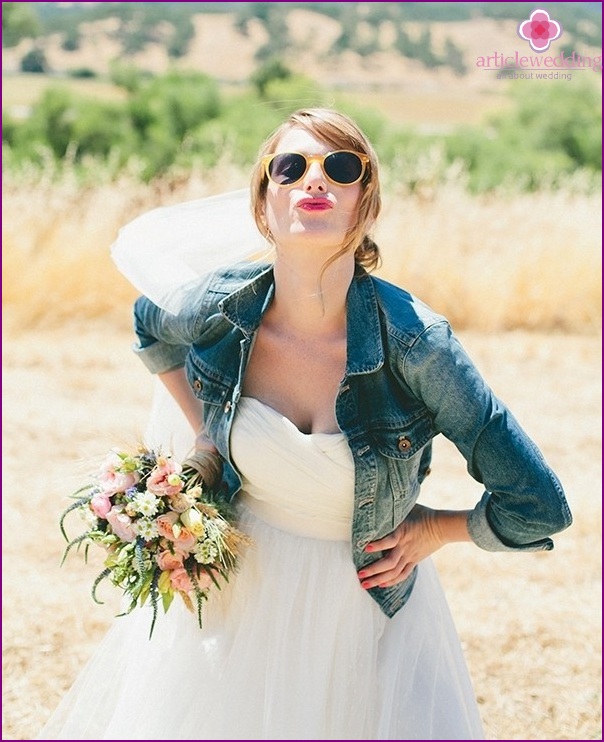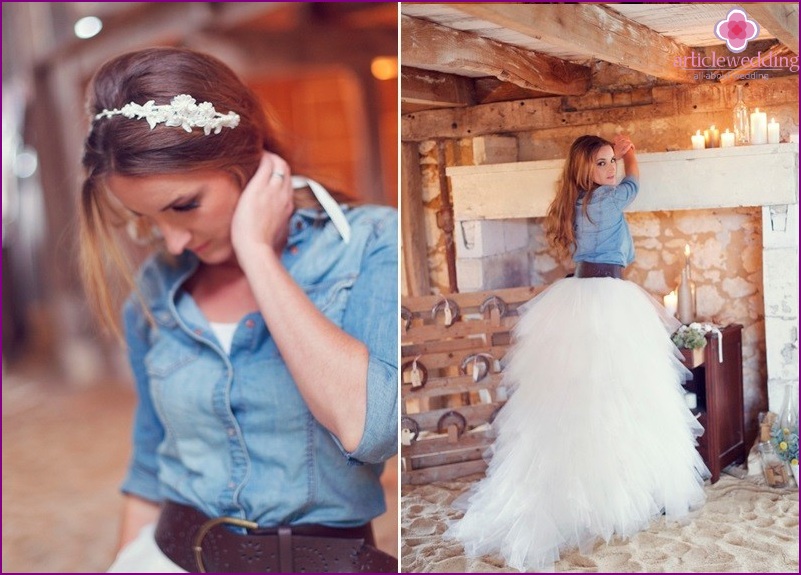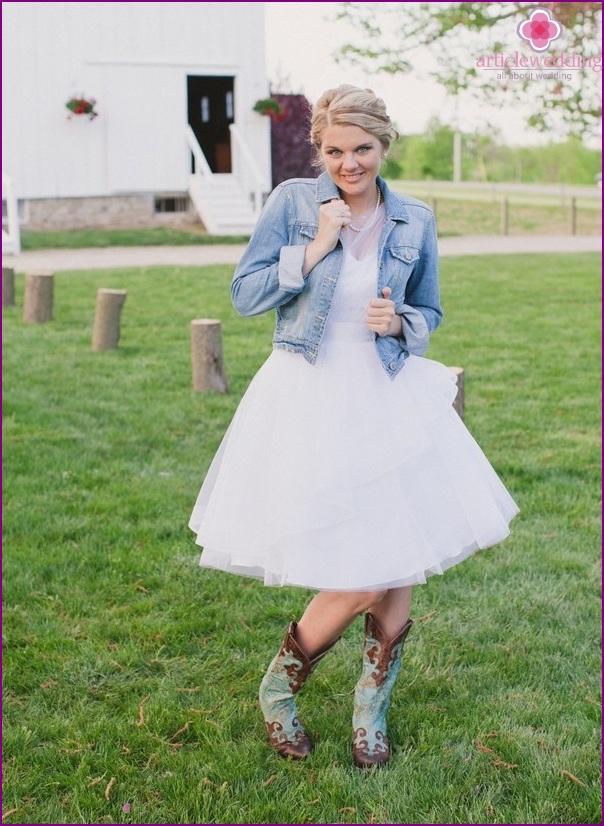 Leather Jacket
A leather jacket will help protect the bride from the cold wind, which will become a stylish element of the wedding look..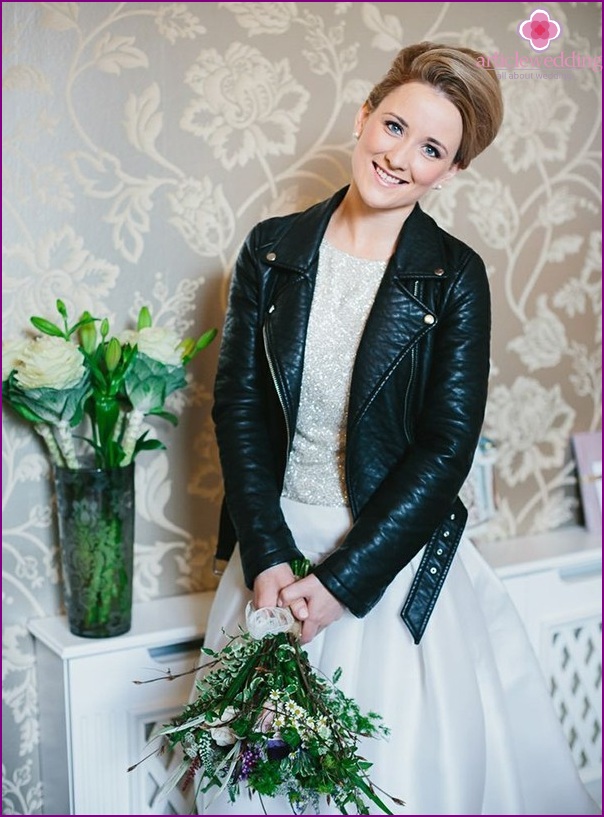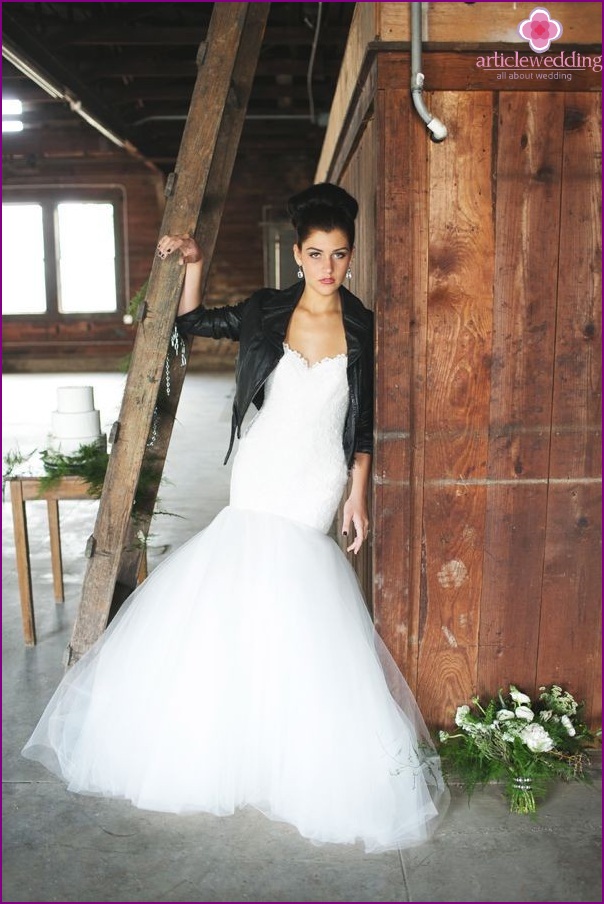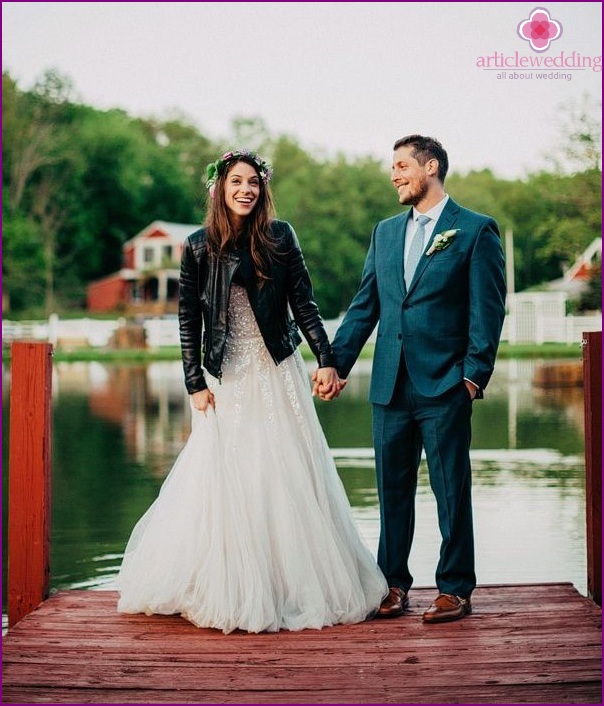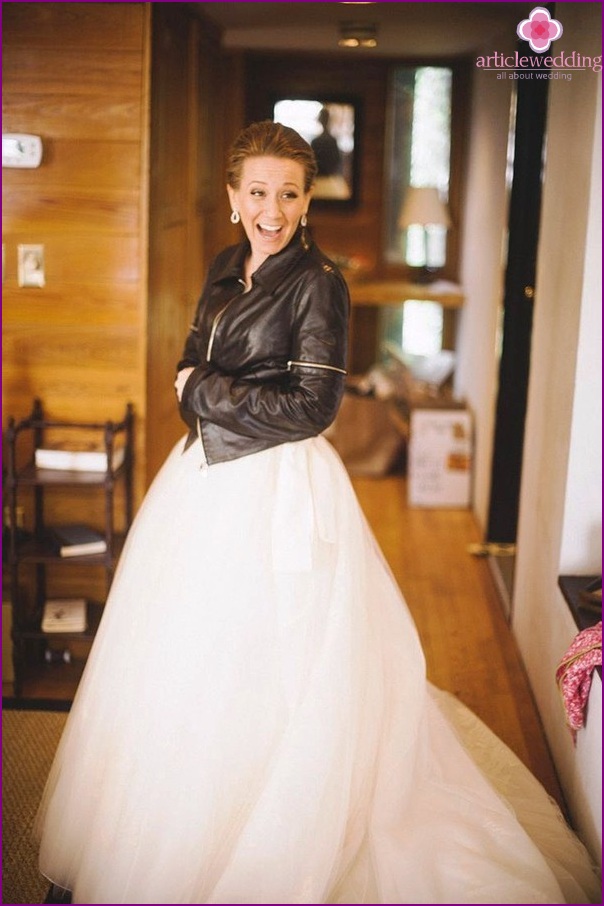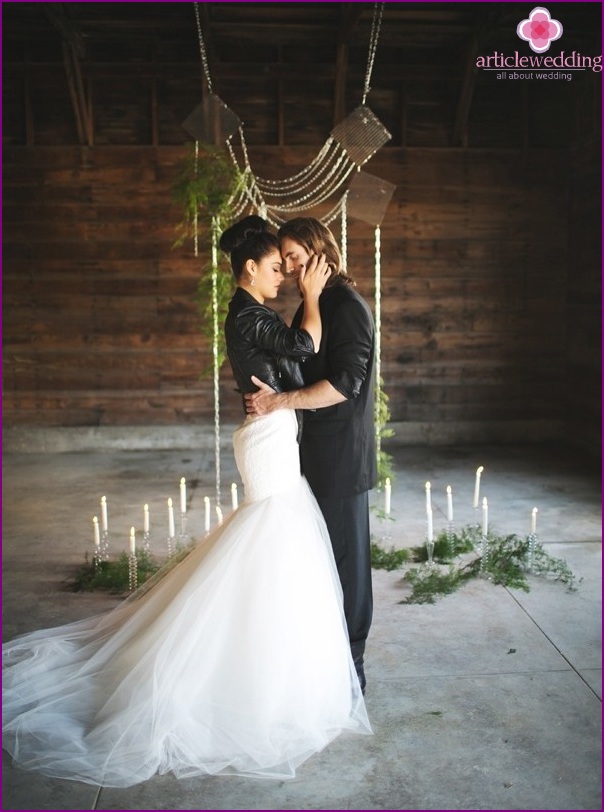 Cardigan
A cardigan, contrasting with a wedding dress, will not only protect the bride from the cold, but will also make her wedding look bright and interesting..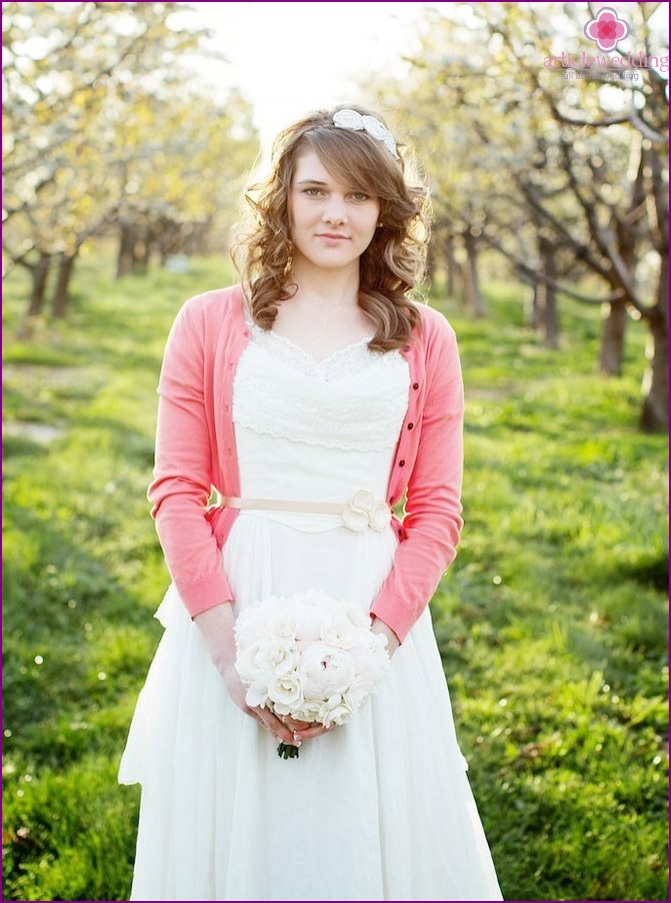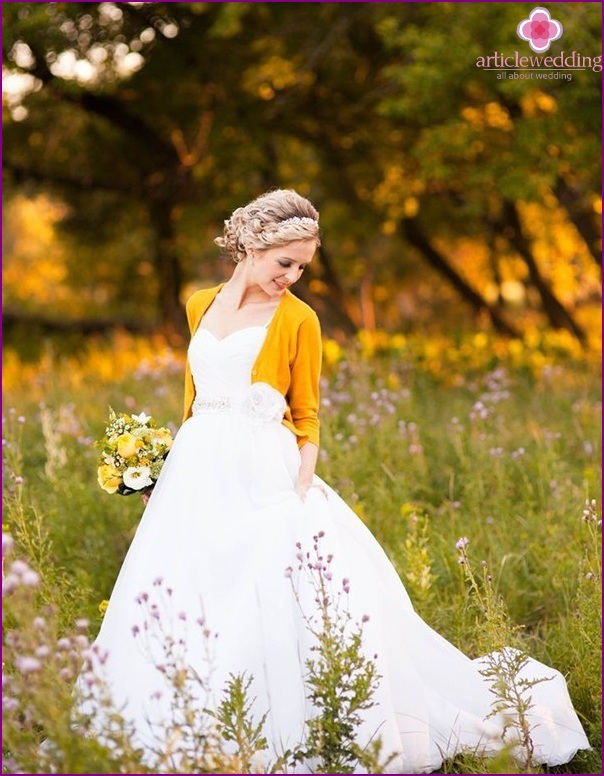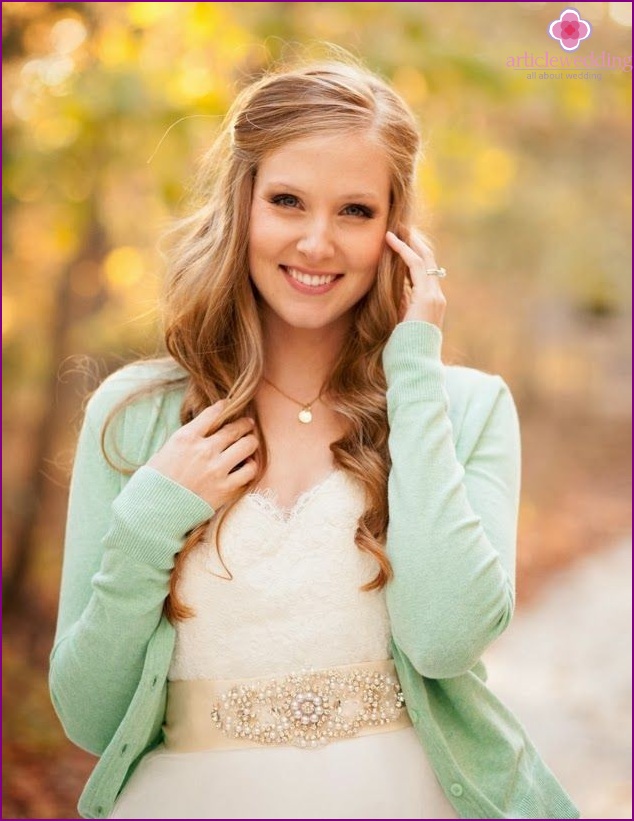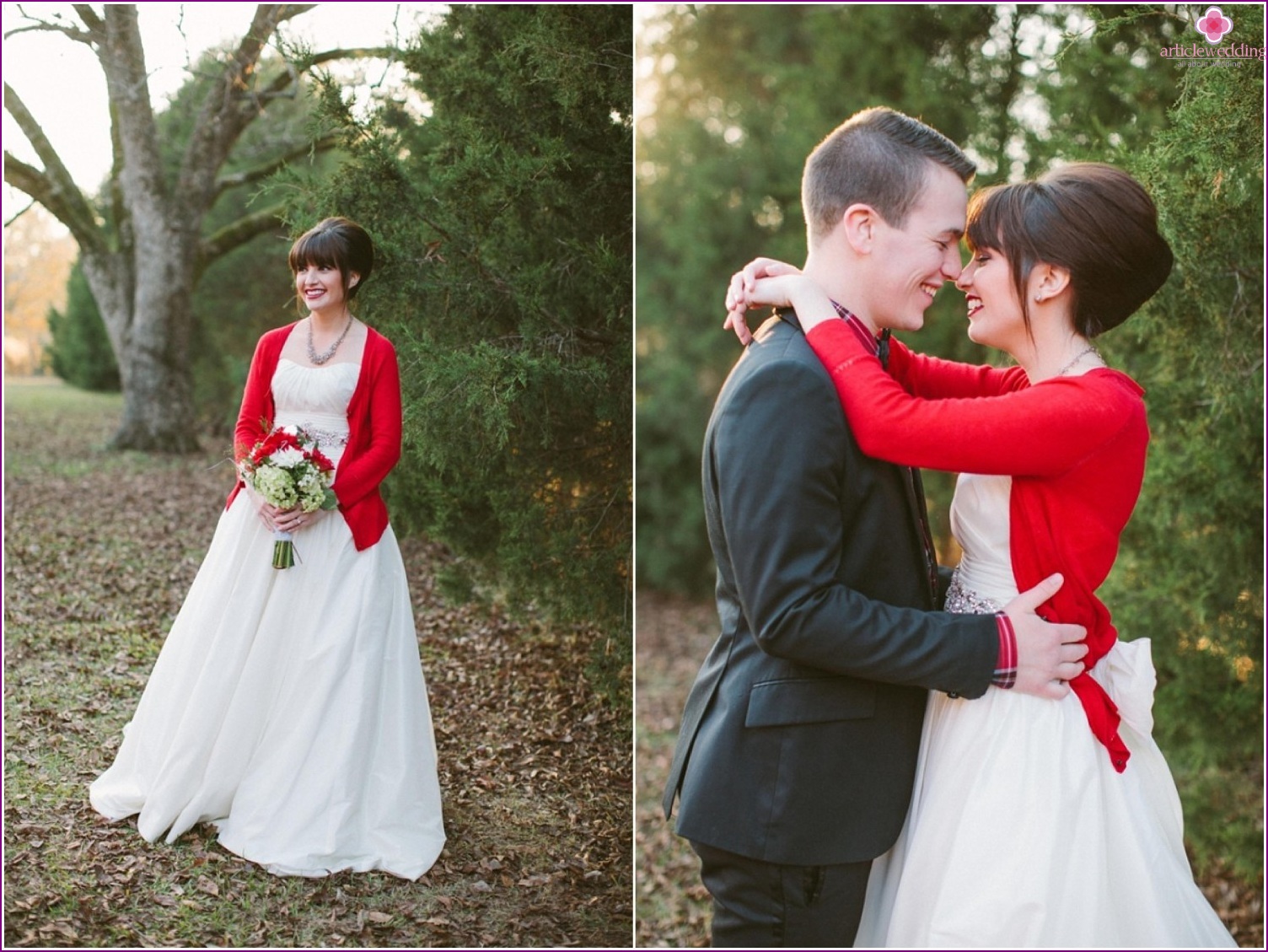 Checkered shirt
A perky plaid shirt fits perfectly into the image of a country-style bride.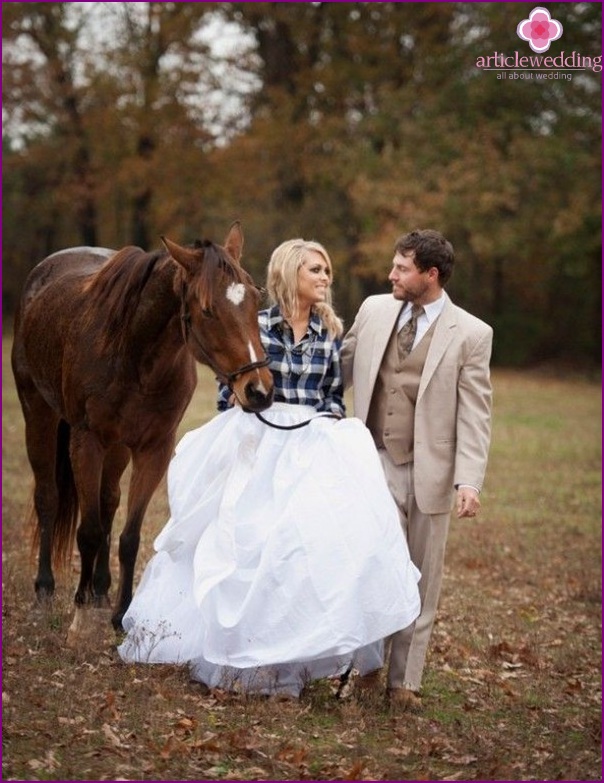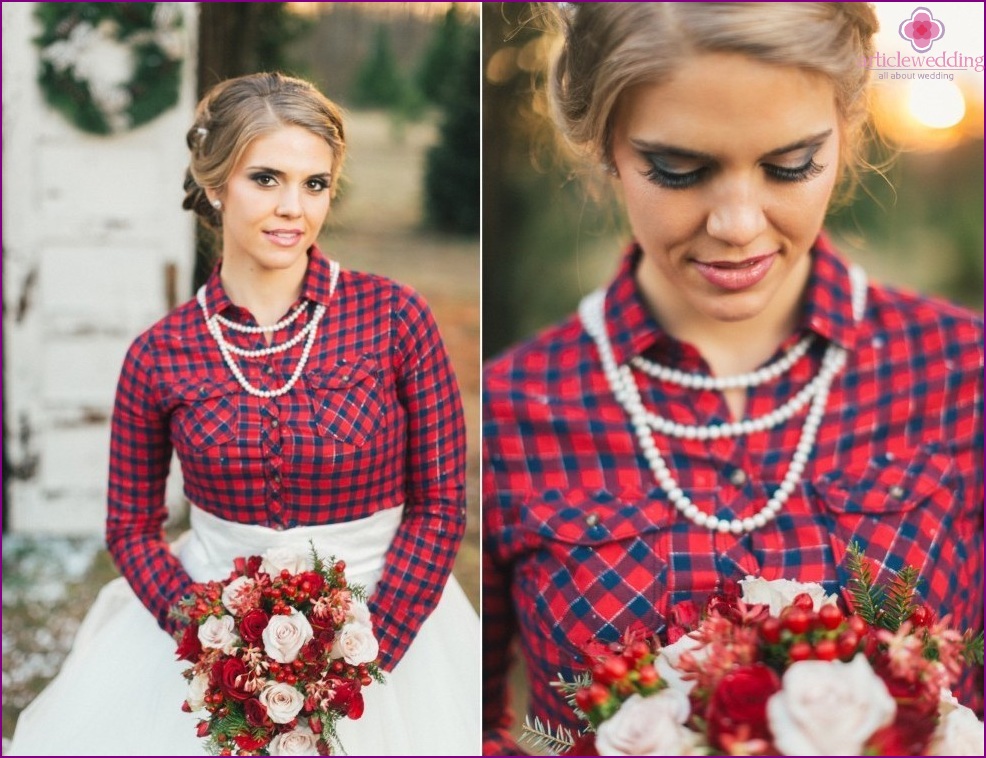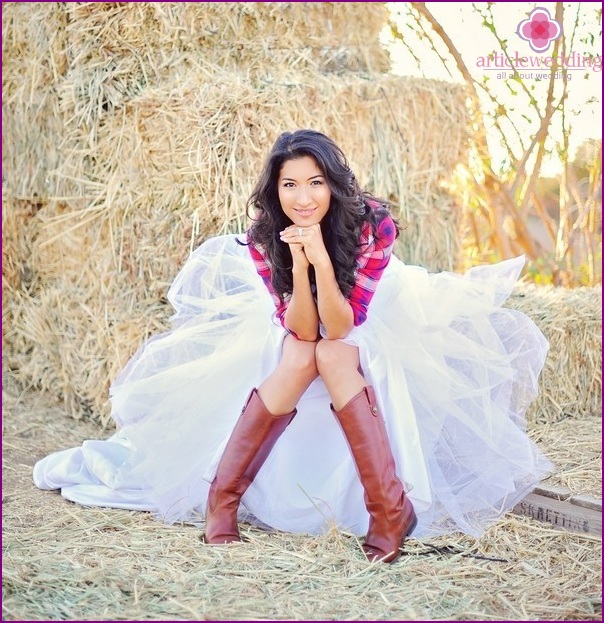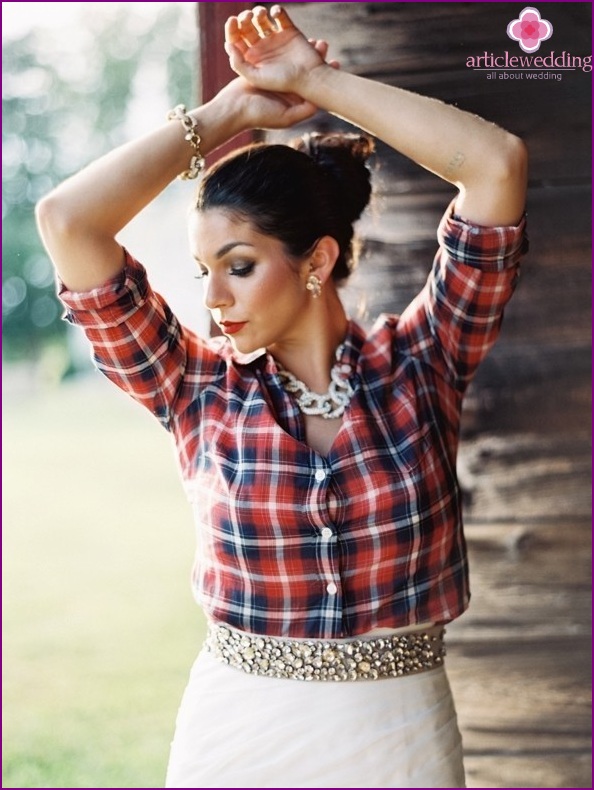 A jacket
Although the jacket is considered an attribute of the image of the groom, he can be worn at the wedding and the bride, making his image bright and unique.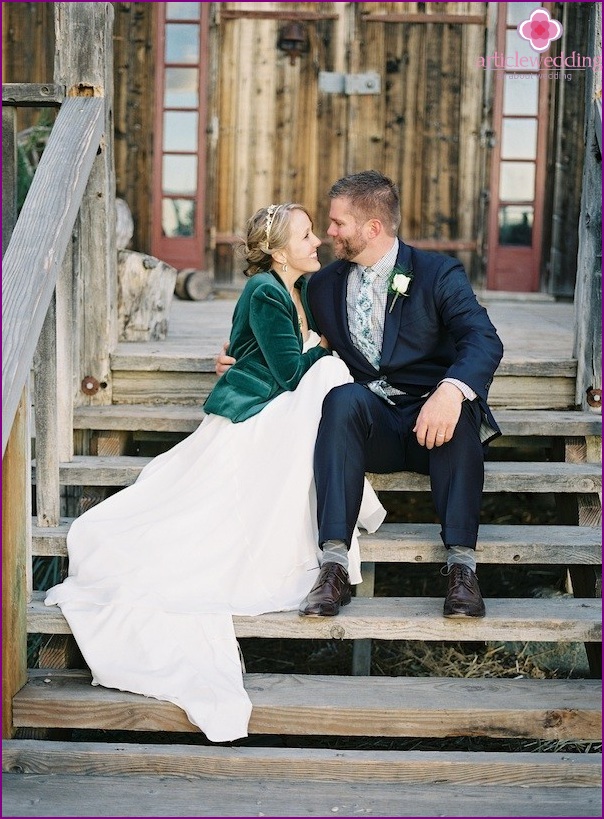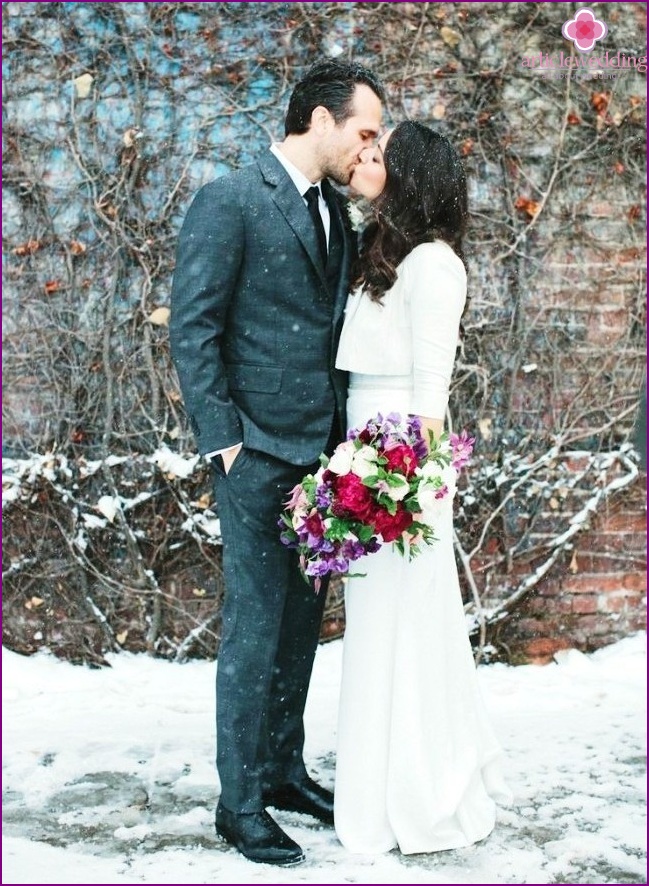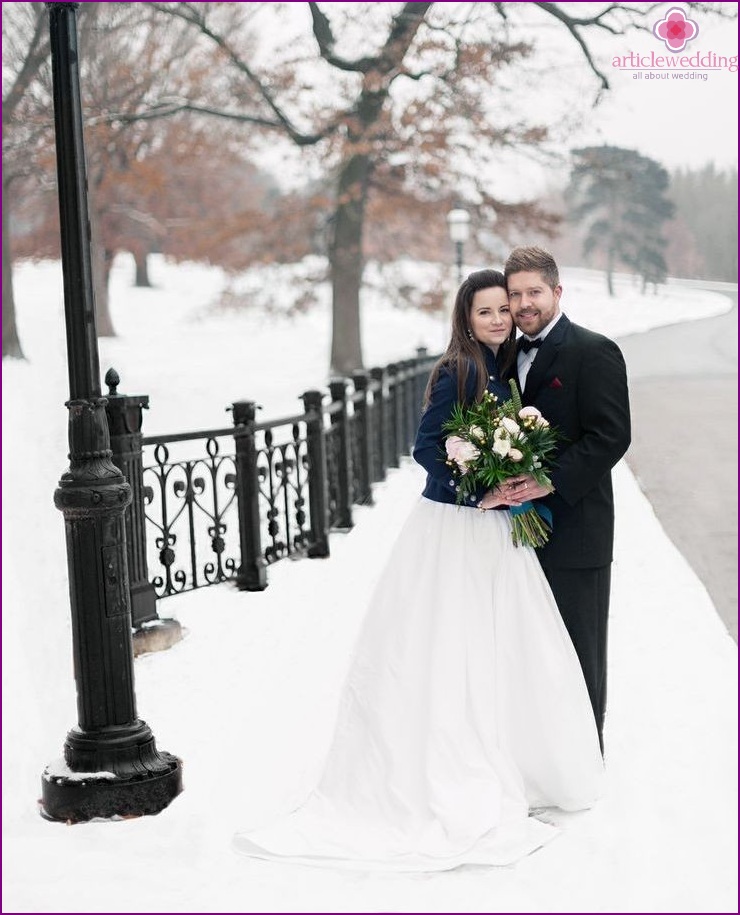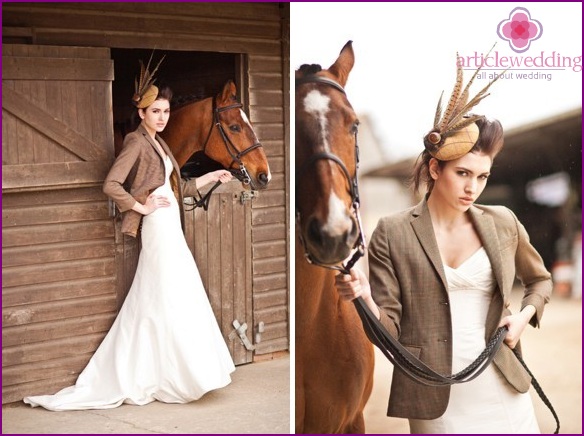 Fur coat or sleeveless jacket
A winter bride cannot do without a fur coat or sleeveless jacket, which will not only warm, but also bring luxury and aristocracy to the bride's image.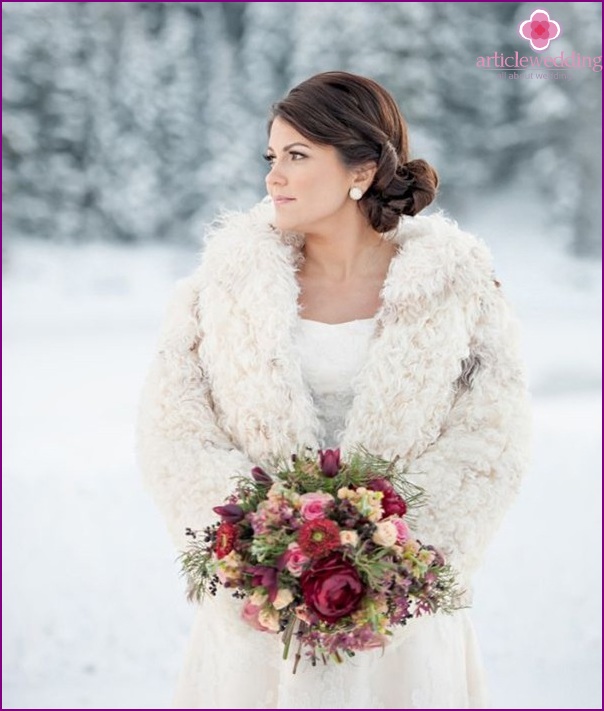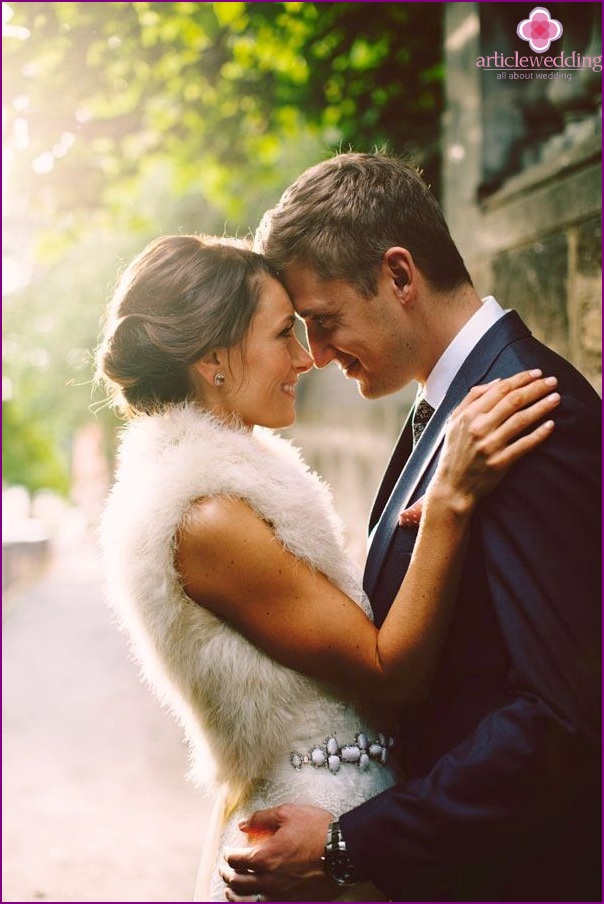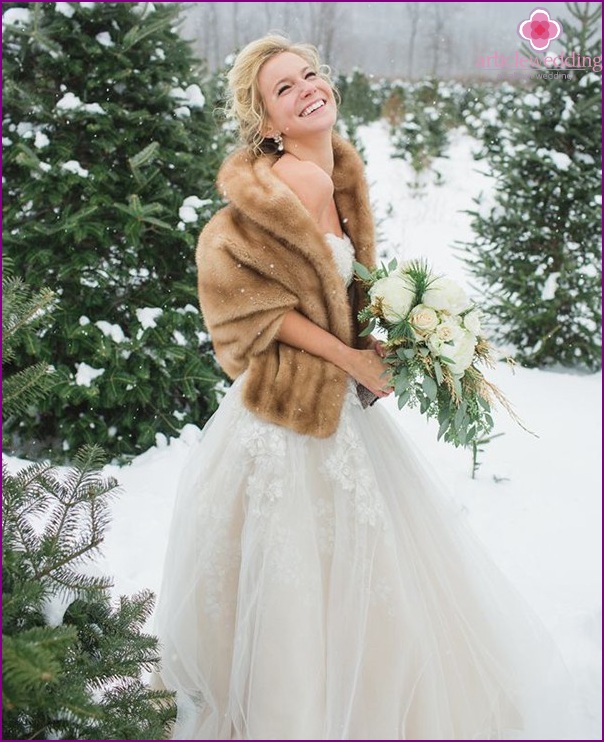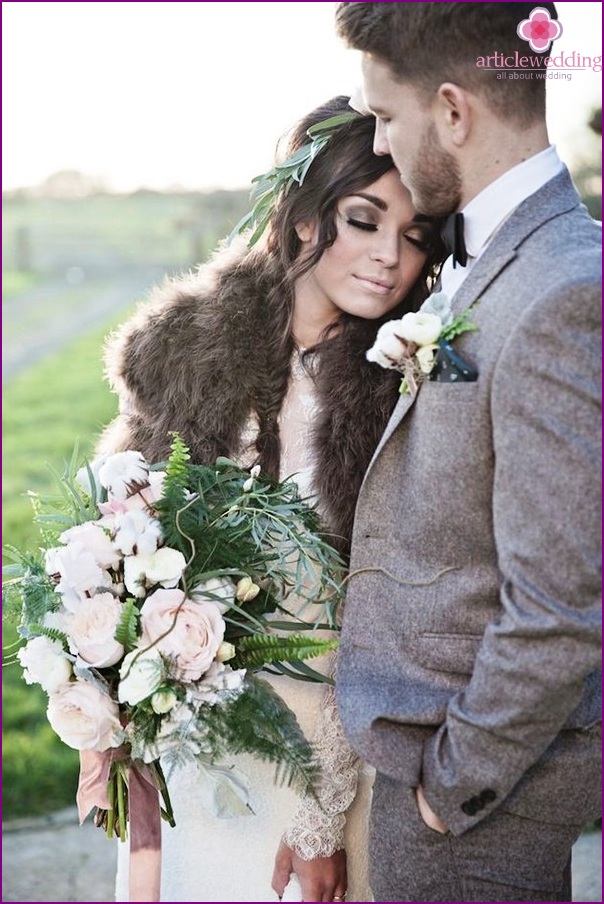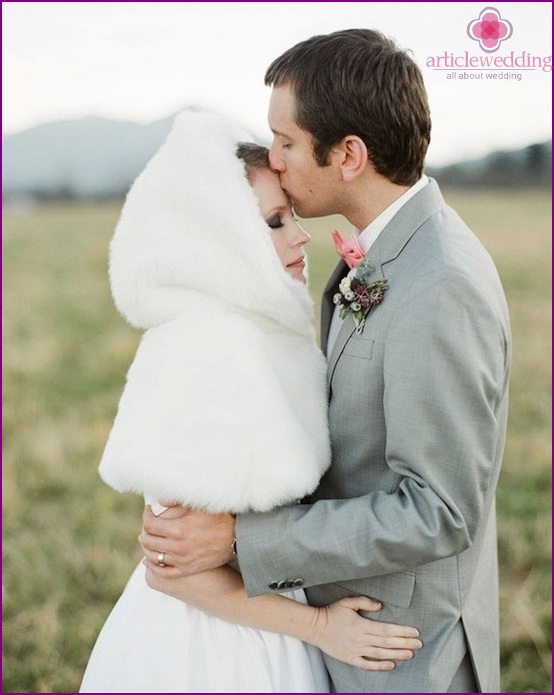 Bolero
Both thin lace patterns and warmer bolero variations made of wool and cotton will be the highlight of the bride's look..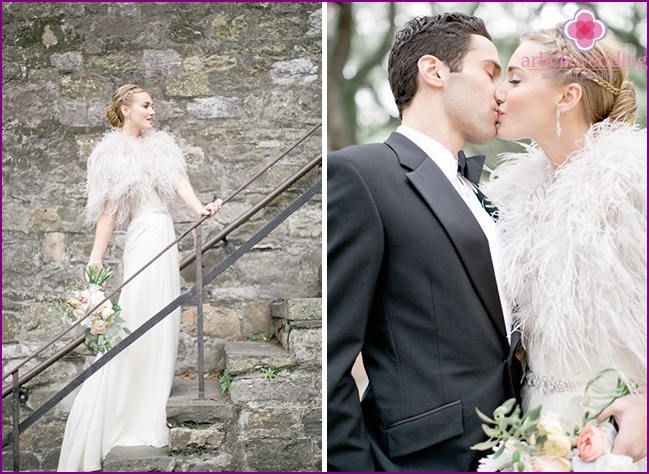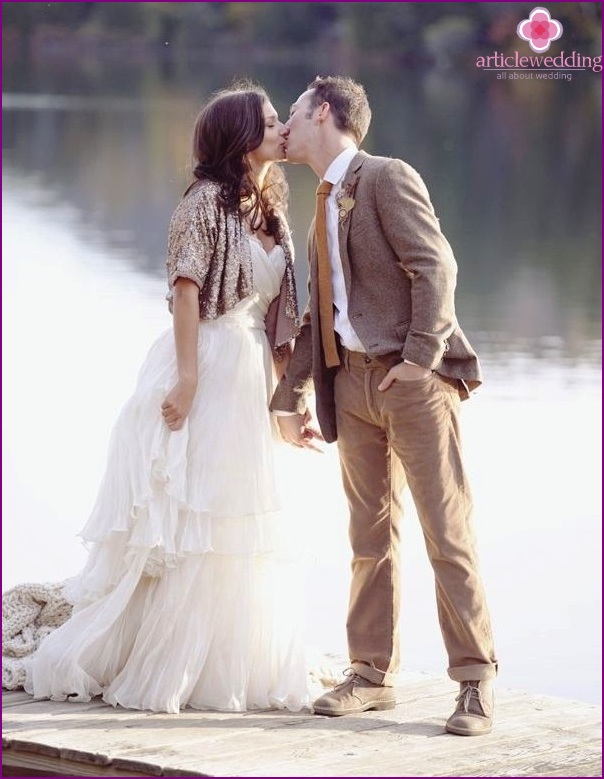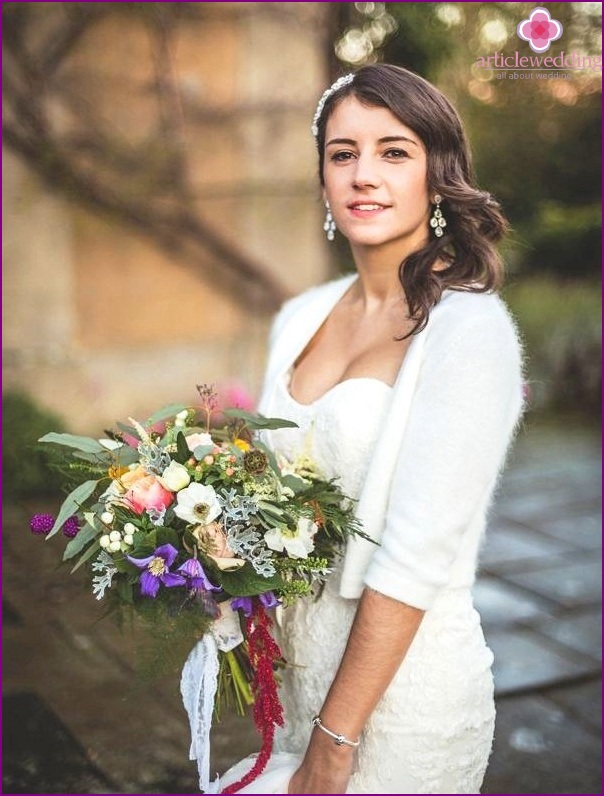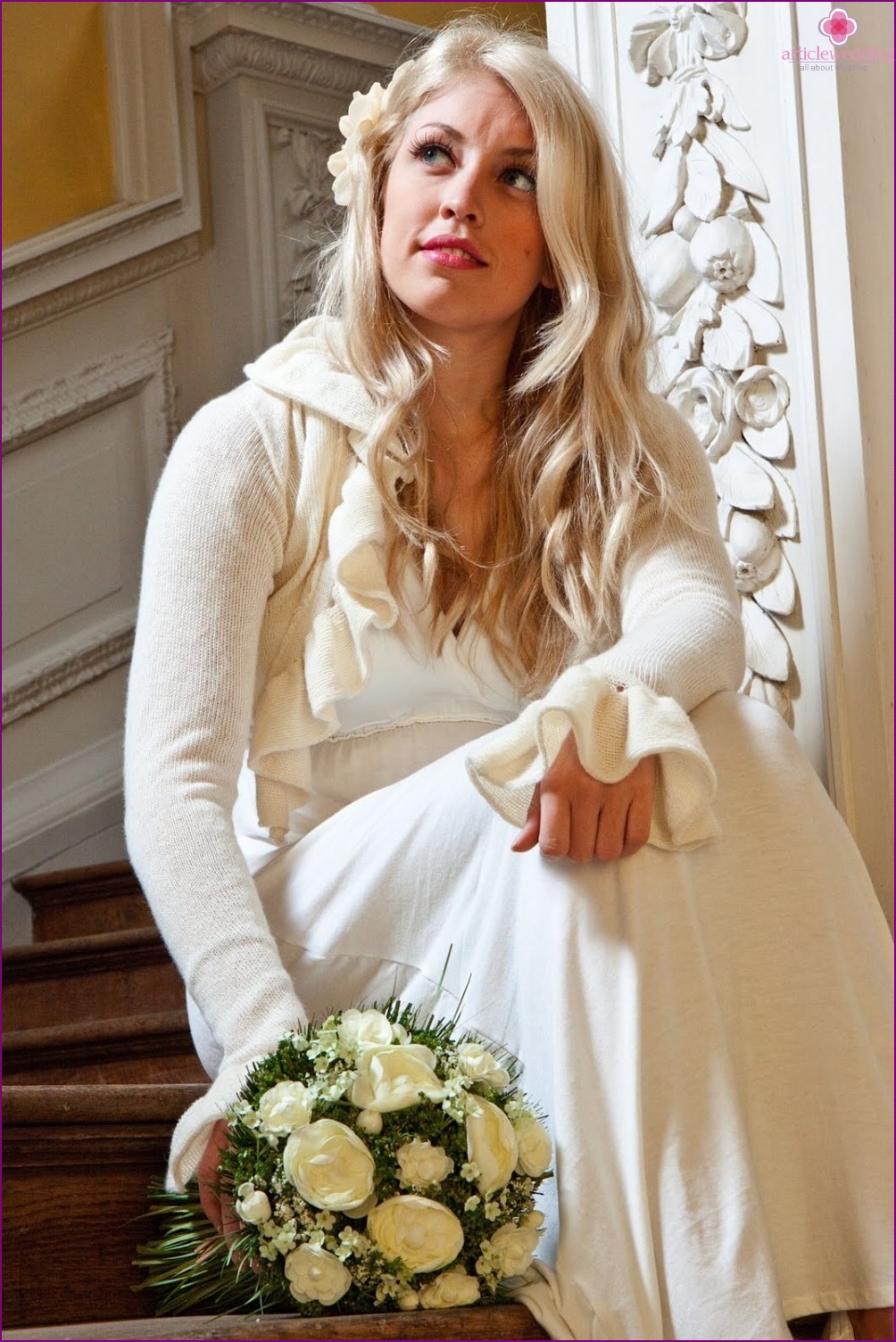 Shawls, scarves, snuds
Shawl or snood can be an excellent alternative to bolero, the portal www.articlewedding.com believes. Moreover, there are many options here: from thin lace shawls and kerchiefs to warm knitted scarves and snoods.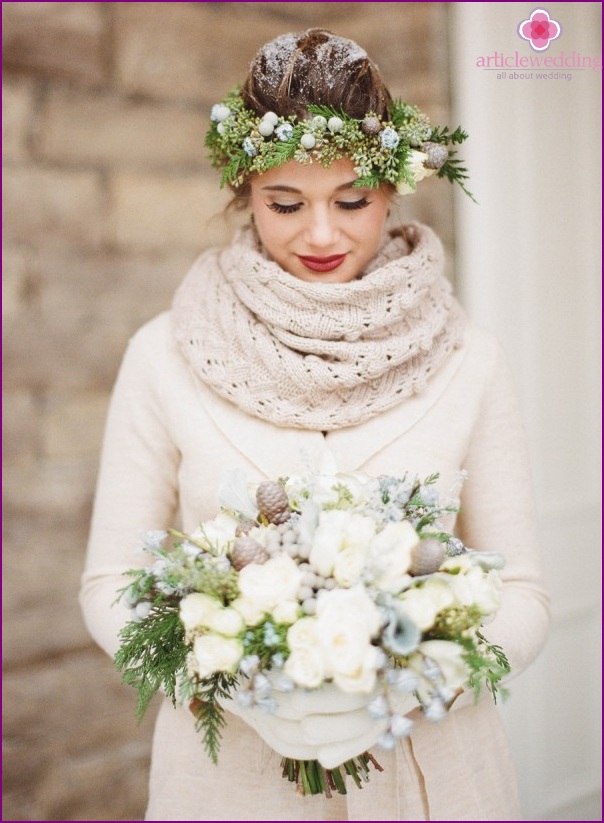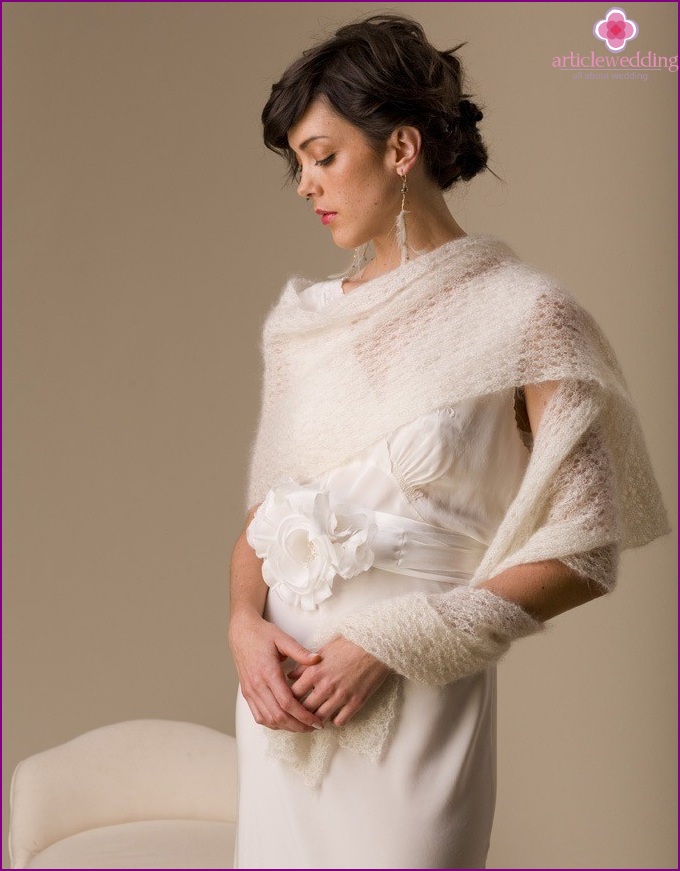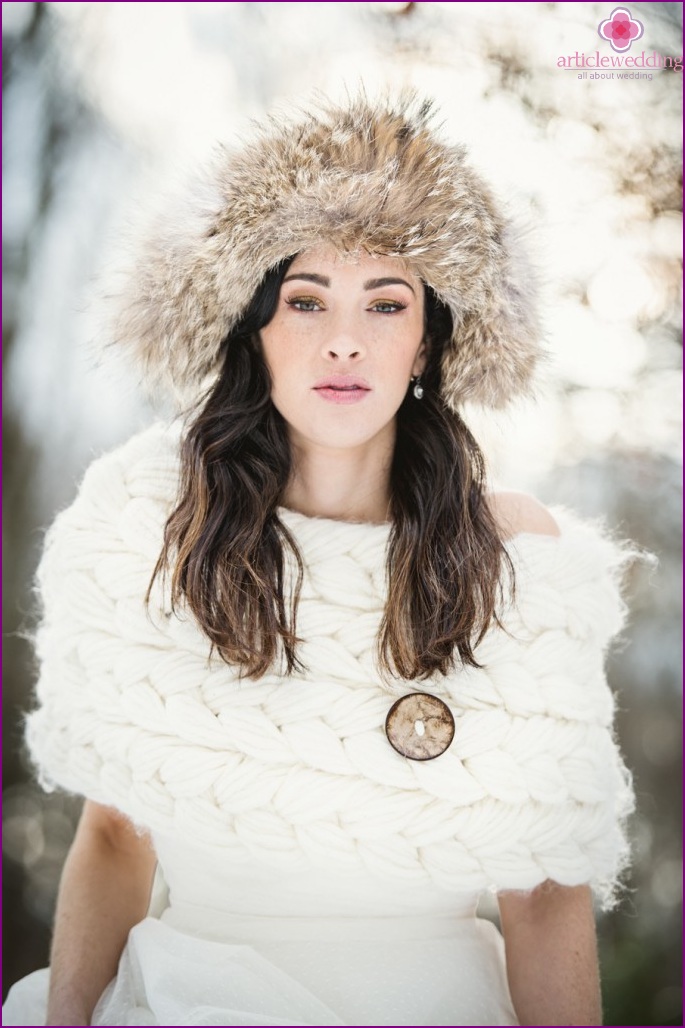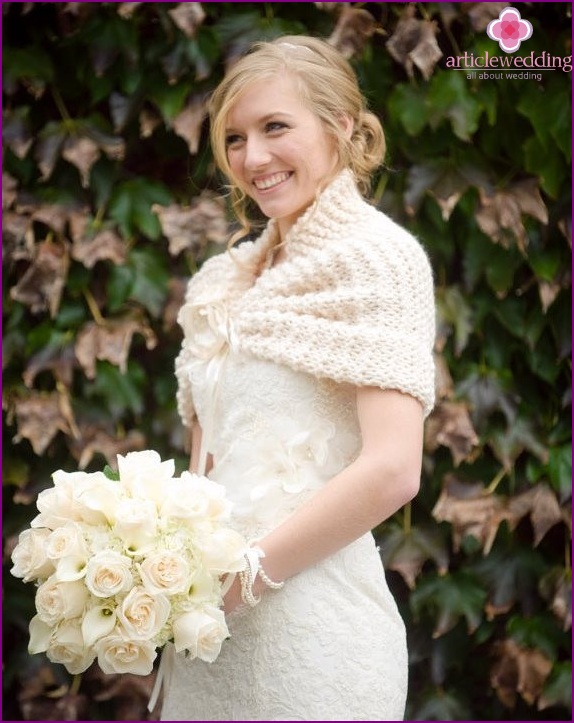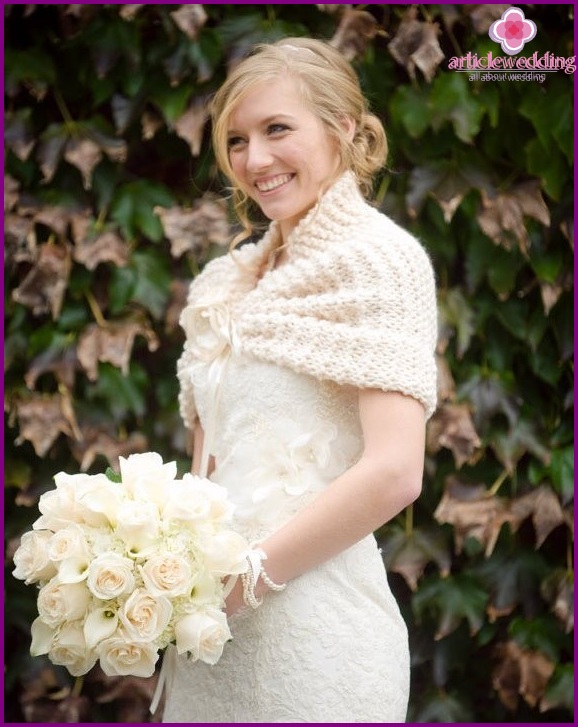 Other options
What else can complement the image of the bride if the weather does not indulge in warmth? Here are a couple of interesting options:
Top or lace blouse worn on a wedding dress.
All sorts of knitted blouses that are simply irreplaceable in case of a wedding in winter.
A raincoat or coat in a beautiful color that will become an elegant element of the image of the bride.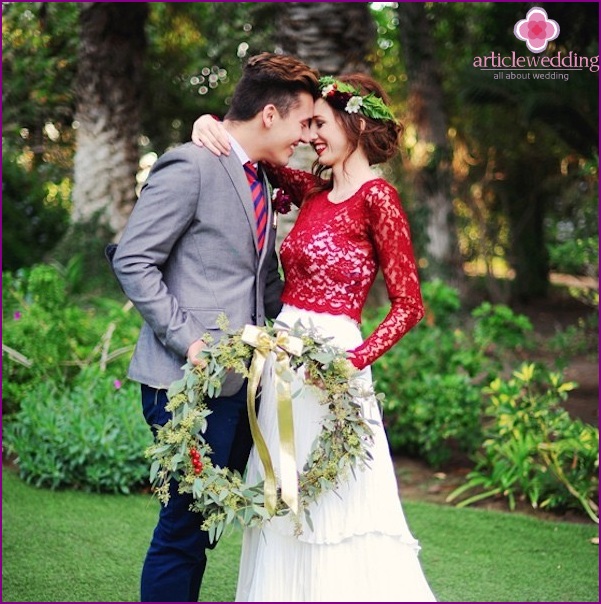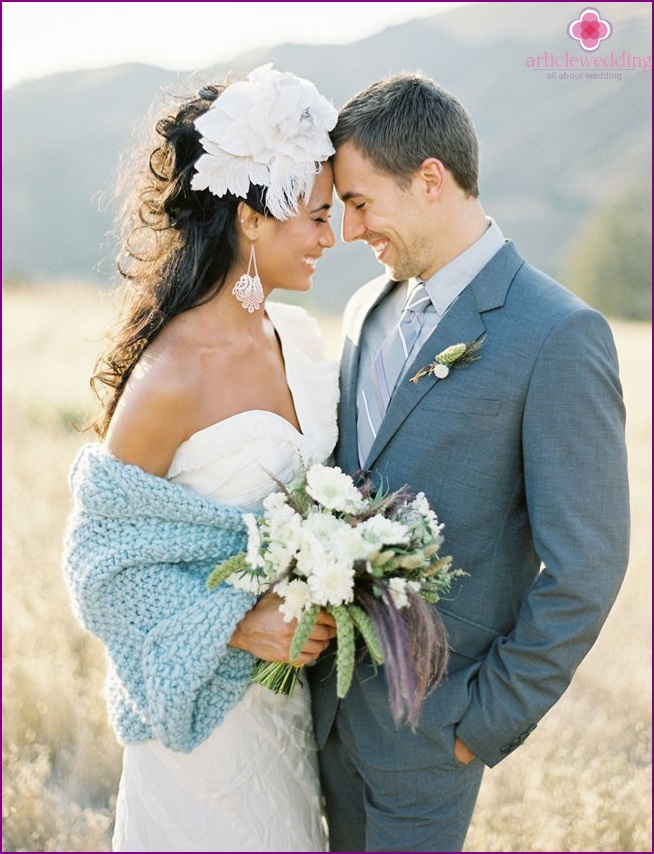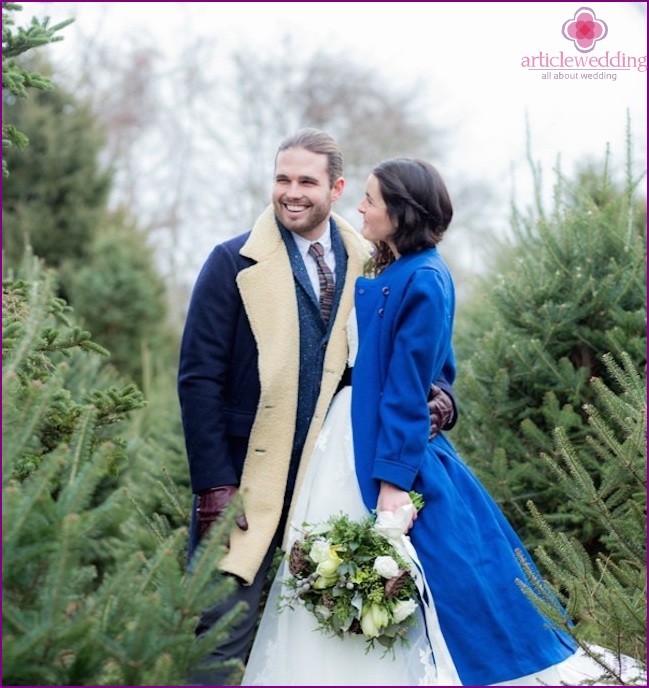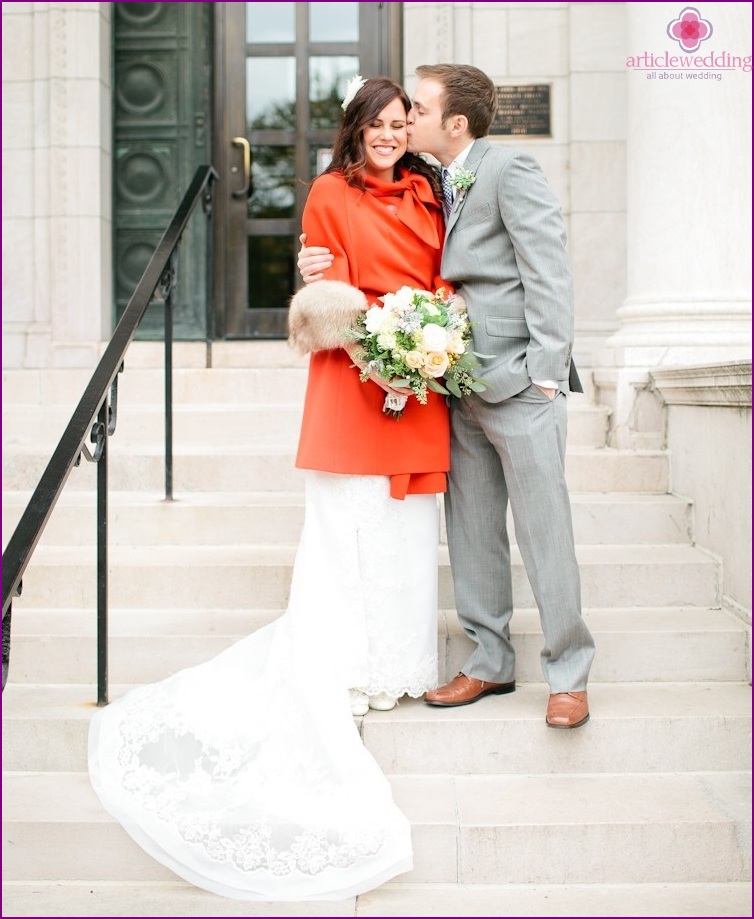 As you can see, it is possible to make the image of the bride bright and luxurious in any weather, the main thing is to choose the right stylish and warm accessory.