Contents
---
---
A magnificent and luxurious wedding dress, perhaps, is the cherished dream of every young lady who is going down the aisle. However, this style is not suitable for all brides, the portal www.articlewedding.com notes. And therefore, you should immediately consider those options in which you will look the most attractive and elegant.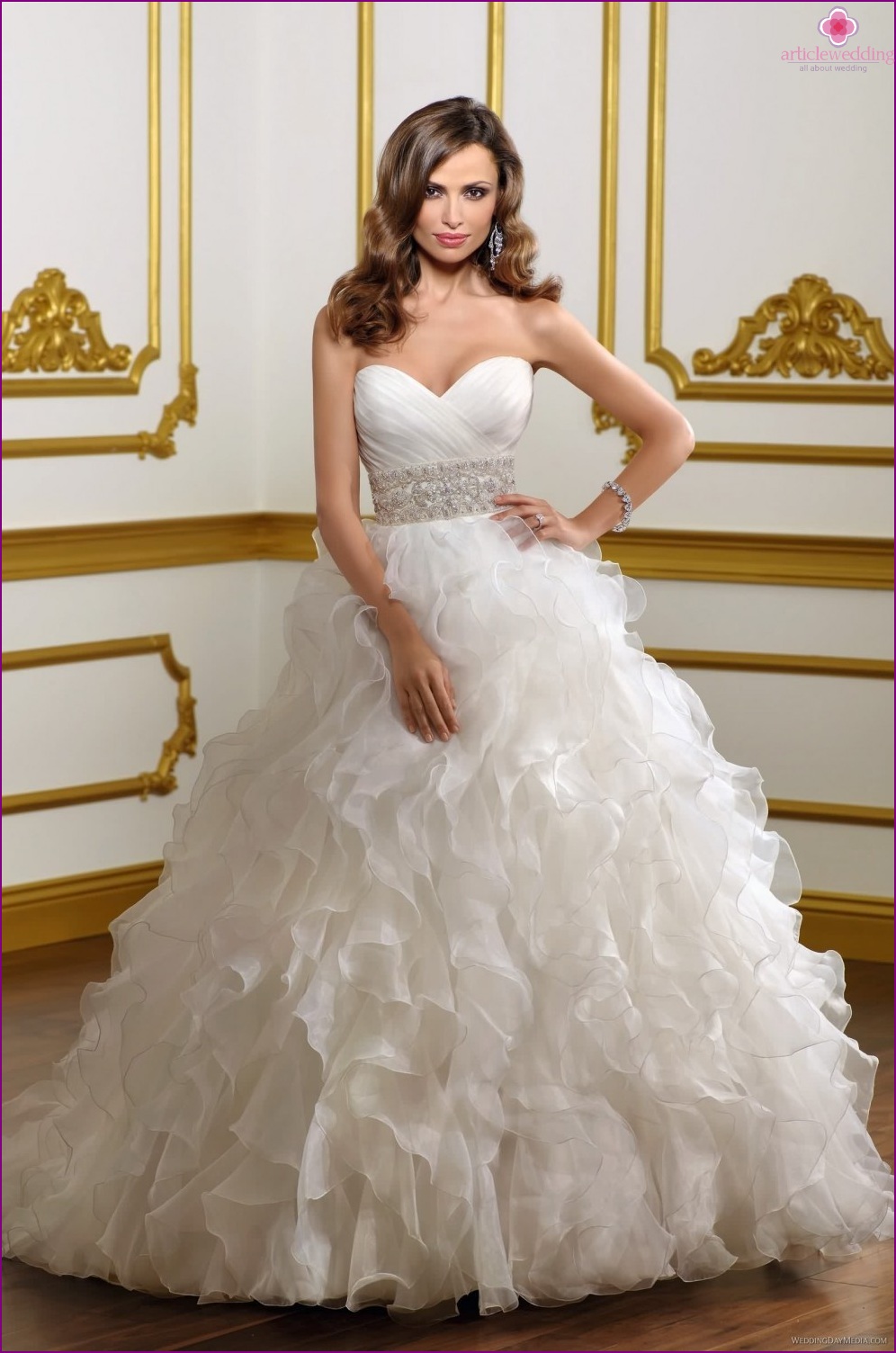 Who will suit a magnificent wedding dress?
Immediately you can please tall and slender girls. After all, it was for you that wedding dresses were created, which are distinguished by special splendor. You can be happy for those young ladies whose figure is a bit heavy at the bottom. All minor flaws of the figure, if any, of course, have a place to be, will be hidden with the help of the lush cut of this type of wedding dresses.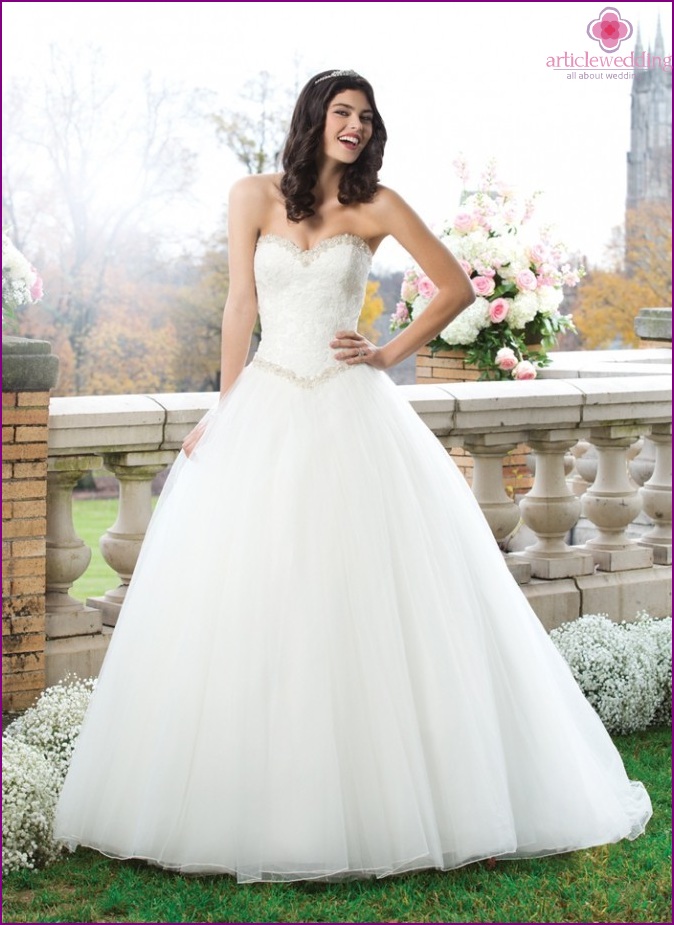 For girls of lower stature, such wedding dresses should be chosen more carefully and deliberately. This is necessary so that from the outside it would not seem that the lower part of the magnificent wedding dress is too large compared to the rest of the snow-white decoration of the bride.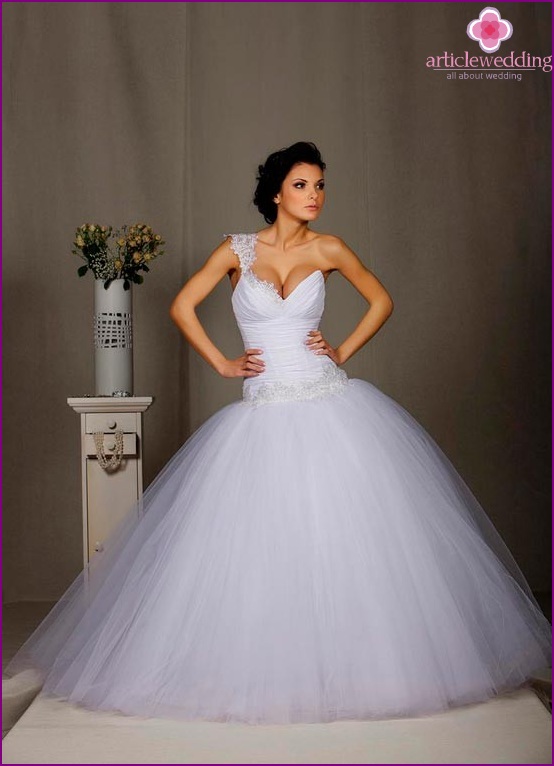 Length and color scheme of a magnificent wedding dress
A magnificent wedding dress is an integral and simply immortal classic. The same classic, if we talk about the color performance of the wedding attire, is considered a snow-white shade. However, if the bride does not want to listen to standard advice in everything, then she can play with the color of her own dress. After all, in the end, this is her triumph, and therefore everything should be exactly the way she wants it.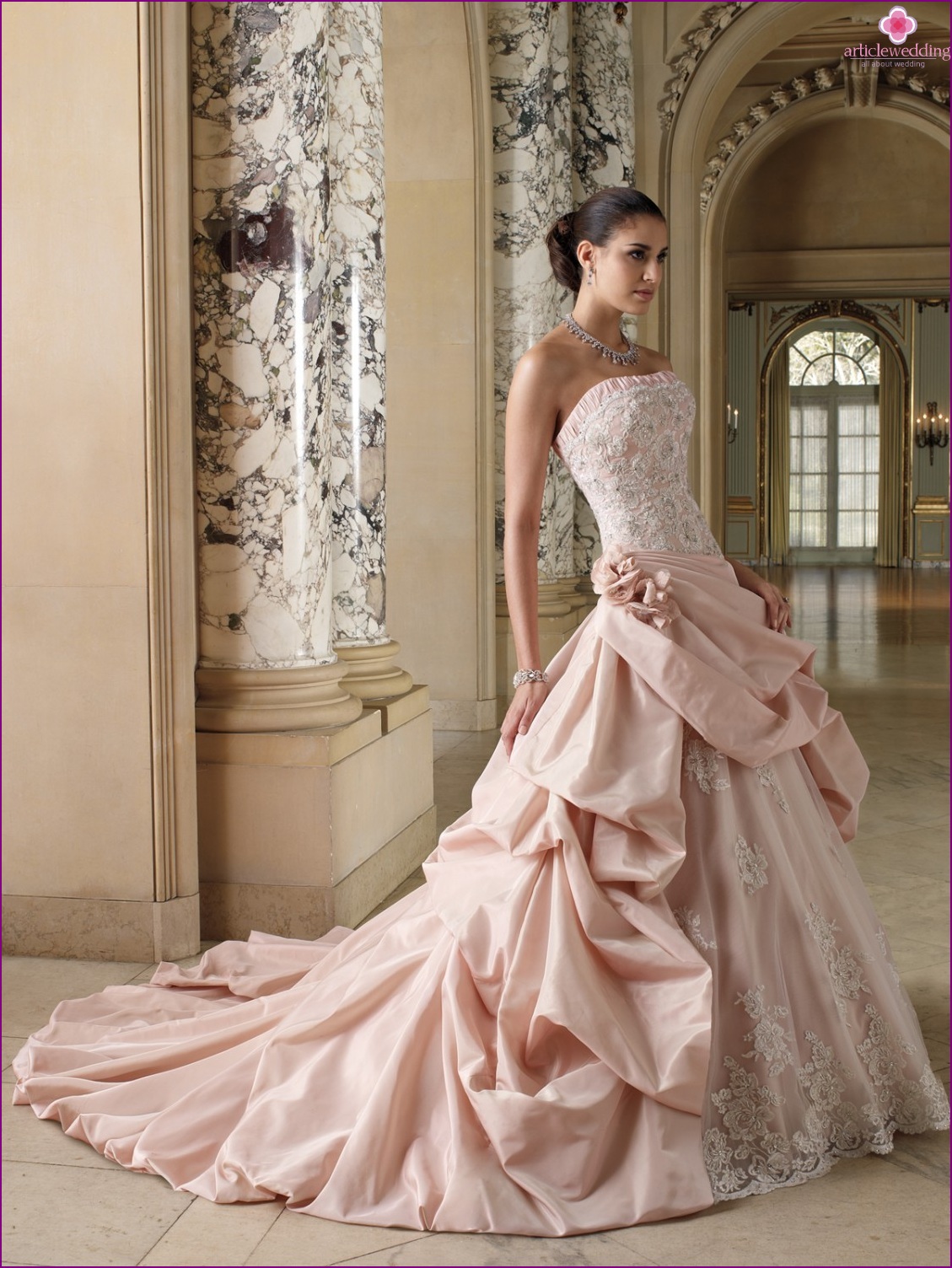 For lush wedding dresses, delicate, even bed colors are suitable. It can be a soft shade of gray or a sophisticated cream color. Remember that your image must remain desirable and clean, unique and original, sophisticated and refined..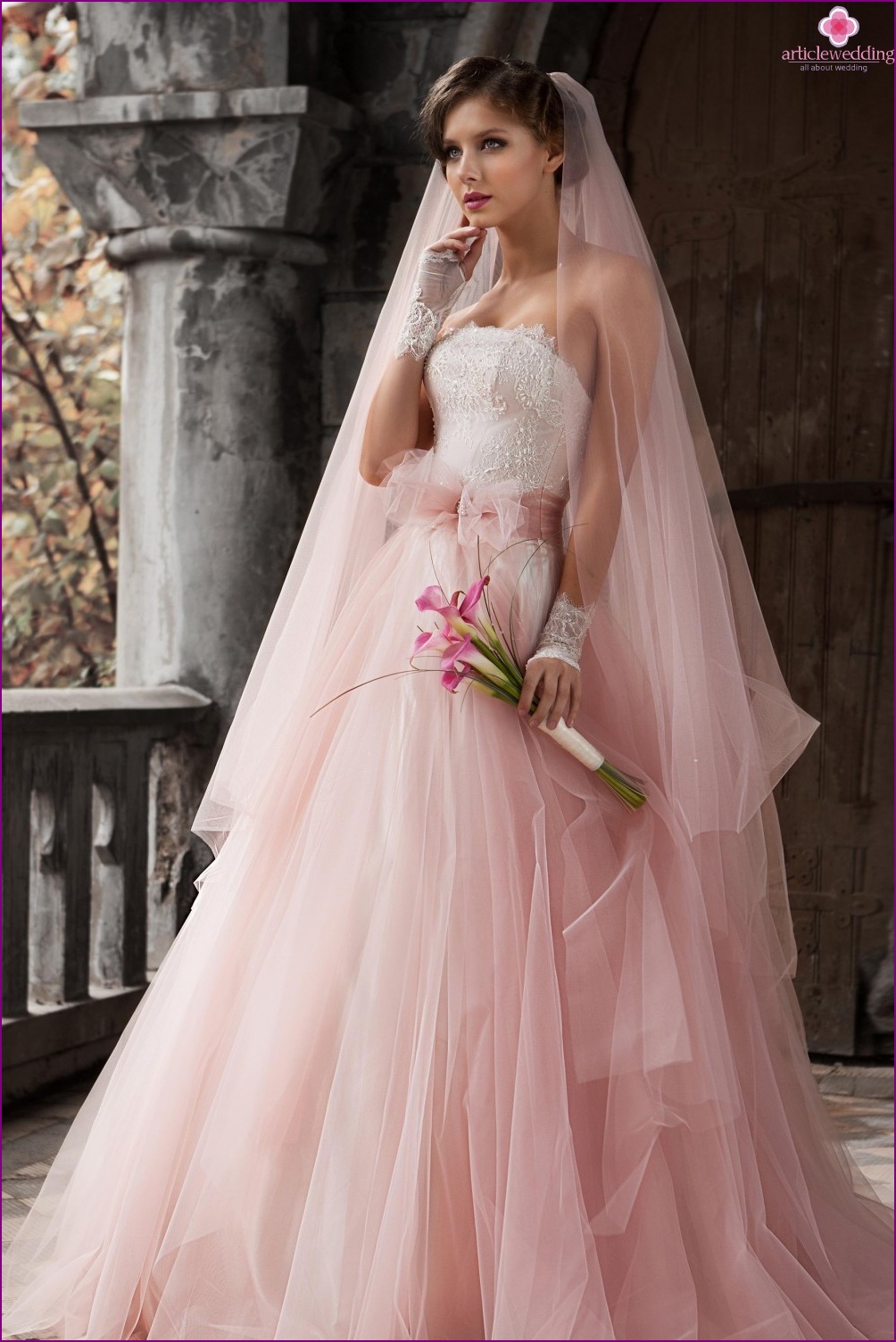 As for the length, one thing can be said: a magnificent wedding dress should be long. Even very long. The bride's legs, even the longest ones, should not be practically visible from under such wedding decoration. This is a classic version of this outfit..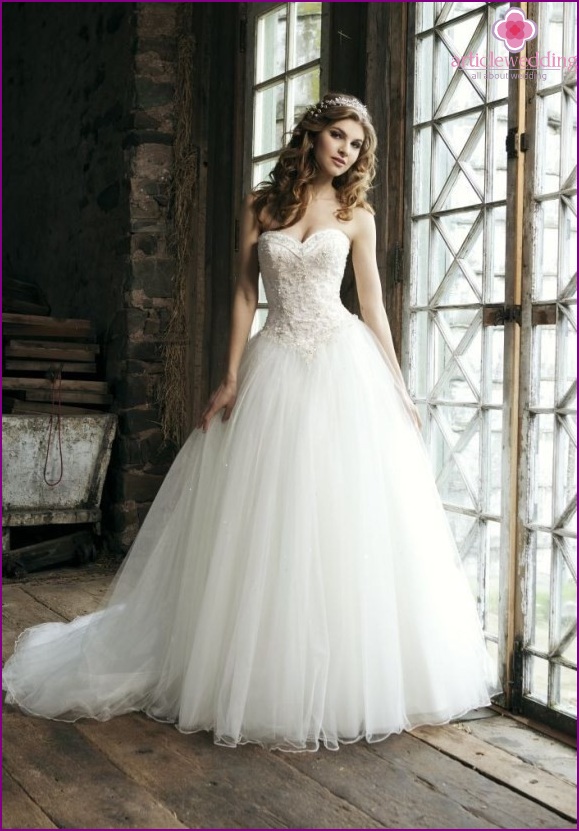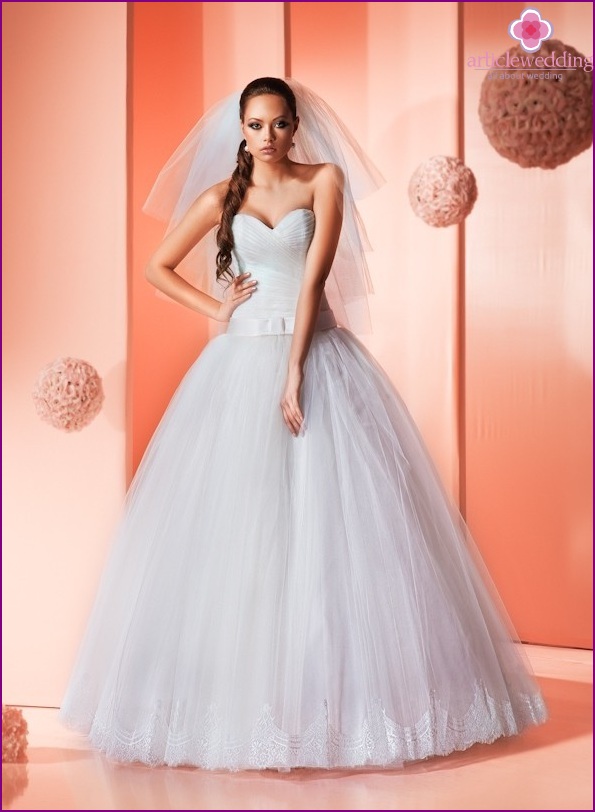 Wedding accessories for a magnificent dress
Lush wedding dresses come with a high hairstyle or loose wavy hair. All kinds of hair ornaments look majestic and more than appropriate in such a situation: hoops, hairpins, flowers, tiaras, etc. You can also think about putting on delicate gloves that will match the color scheme of the wedding decoration itself..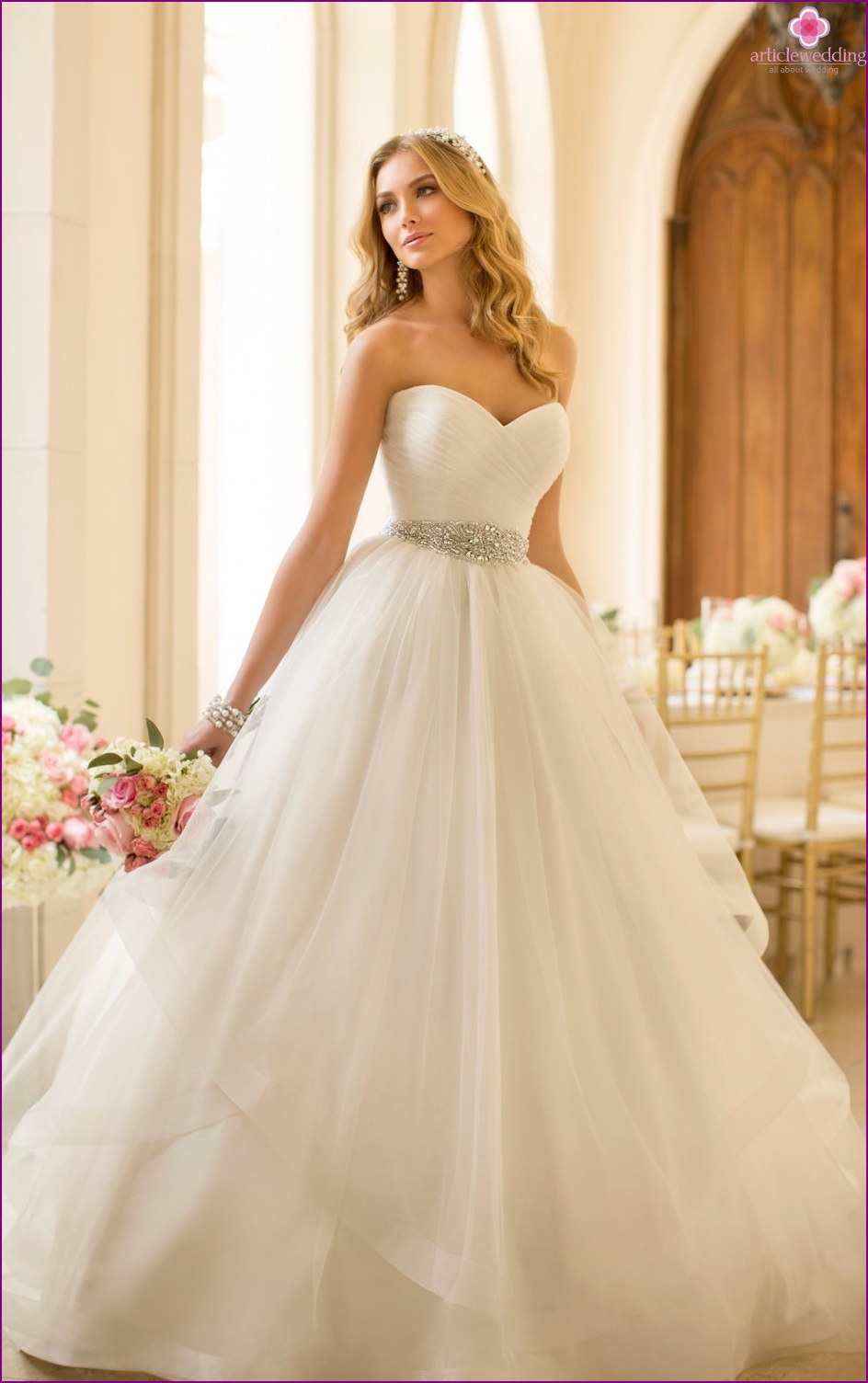 In the case of lush wedding dresses, a bouquet should be selected small so that it does not burden the image of the bride.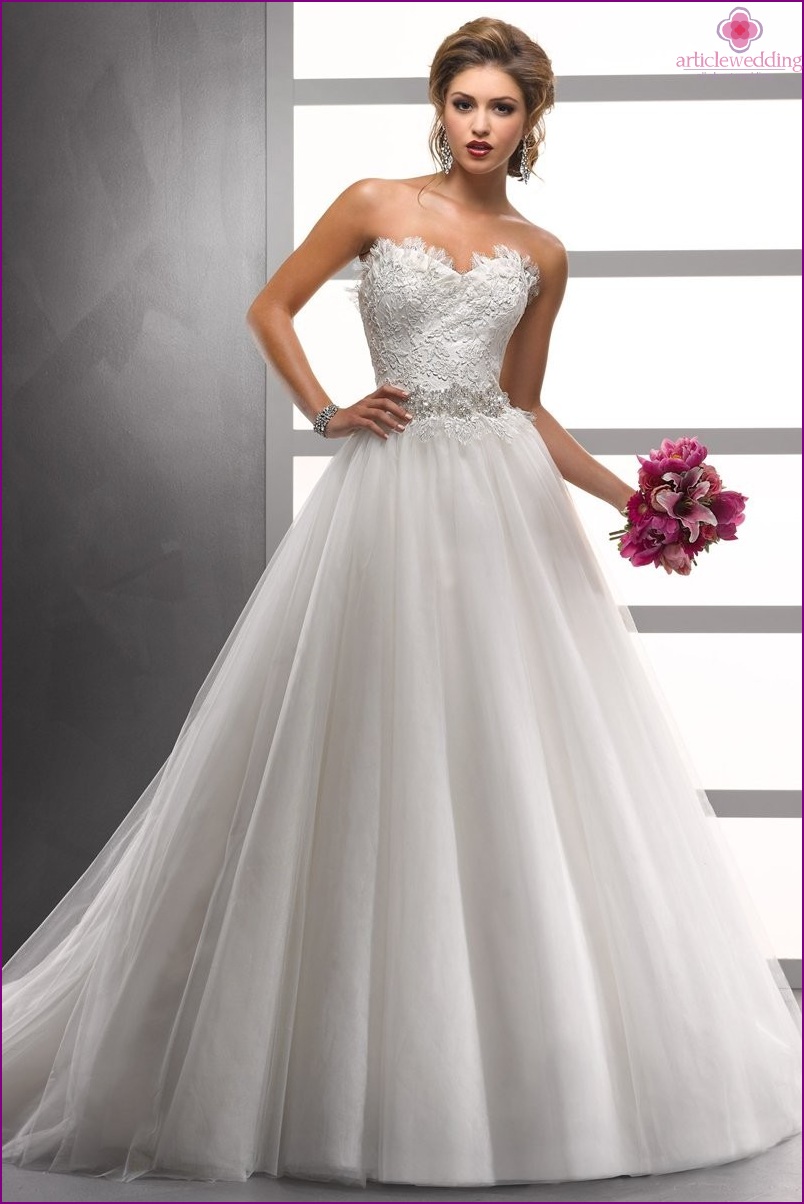 Many visitors to the wedding site www.articlewedding.com can confirm that by choosing a magnificent wedding dress, you will create a truly luxurious and chic wedding look that will delight and delight you.