Contents
---
---
Do you have a favorite pet at home, without which you can't live a couple of hours? Do you want your pet to be there even at the wedding? Should I even take an animal with me? The positive and negative sides of this situation can only be found with us, on the wedding portal www.articlewedding.com.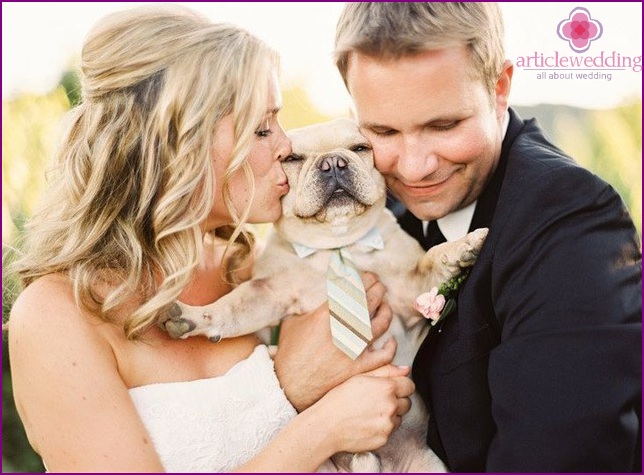 The benefits of having animals at the wedding
your favorite pet near you;
putting a pet in a suit, you can make it a highlight of the celebration, as well as conduct creative wedding photography of the newlyweds and the pet;
everyone will definitely remember your wedding;
if the groom and the bride, or one of them, have a couple of animals, then you can make a copy of the young ones from them;
trained animals can be hired for a theatrical show to entertain guests;
there will be someone to feed and stroke;
pets can become real helpers at a wedding, for example, they can bring you wedding rings at the most solemn moment;


your pet will not suffer because you are not around. Animals at a wedding are considered a good sign, and your pet will definitely not arrange a fight or scandal during a wedding ceremony.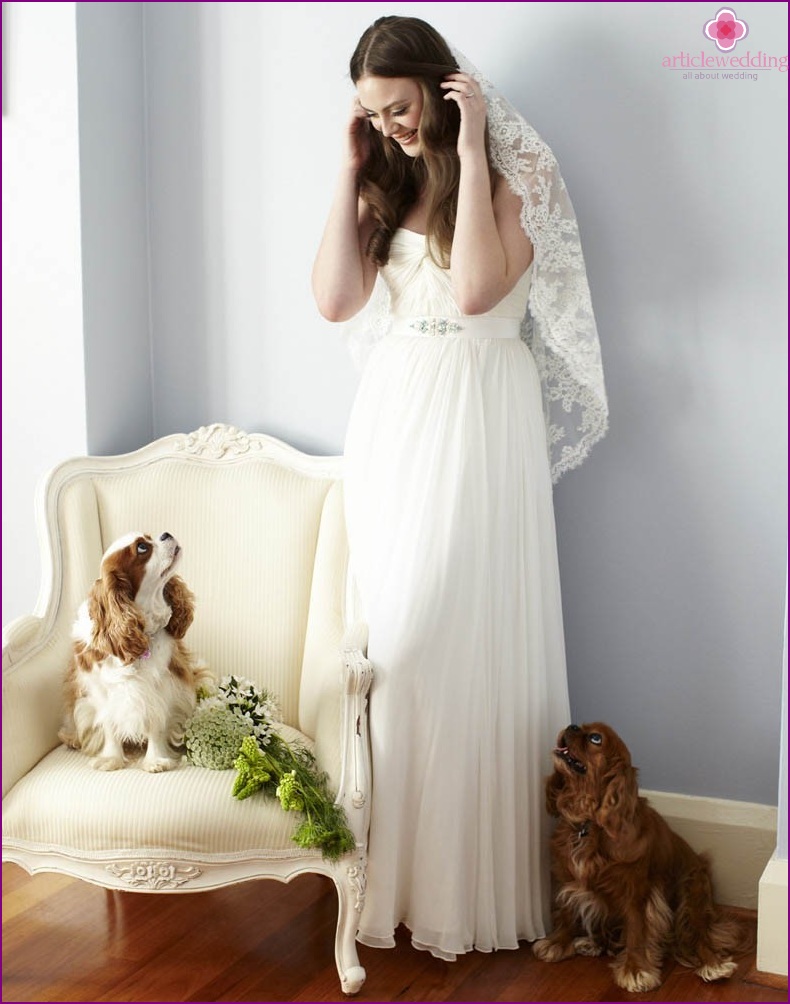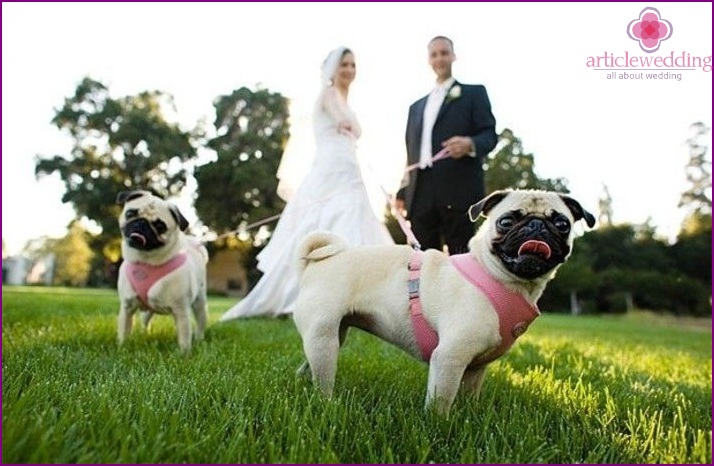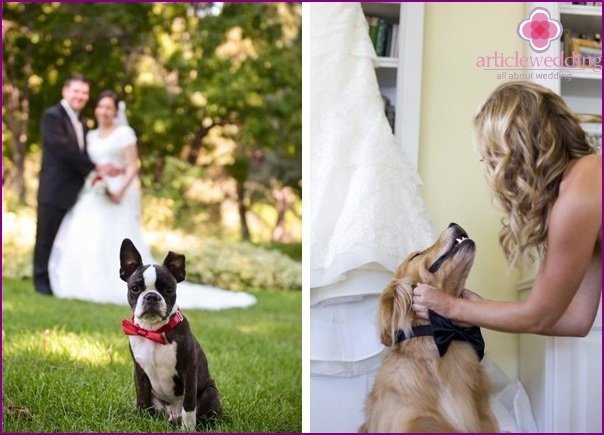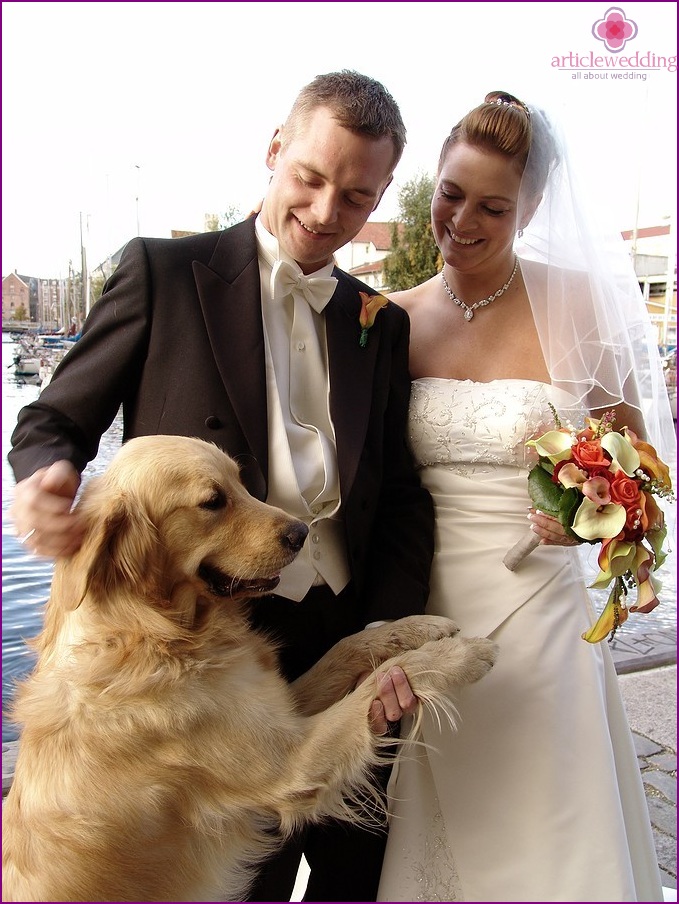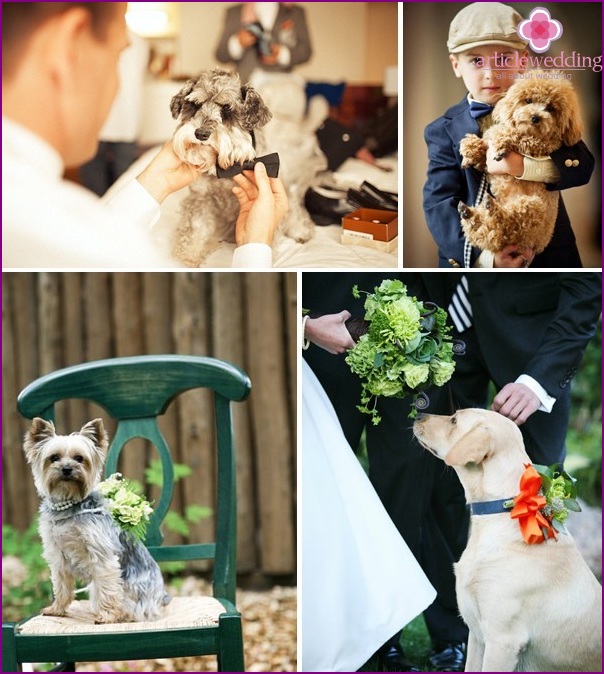 The most extraordinary people arrange a wedding not only for themselves. But also to their animals. Thus, you can marry your beloved animals right at the wedding and this will already be a double celebration. After 50 years, you can browse through a photo album, watch a video and remember how your Tuzik and Nyurka got married with you. Also, in addition to gifts to you, guests will bring gifts to animals. The only thing that a couple of wedding traditions cannot be observed for animals, but these are trifles. The main thing is that the holiday should be special. And just think about the photo shoot and wedding video. What a miracle it will be!
Cons of animals at the wedding
Guests may be allergic to wool;
your pet may leave a surprise in the wrong place;
someone may be afraid of dogs, then either the dog needs to be cleaned, or that coward;
you must hire a person who will monitor the pet, or take care of the pet yourself;
some animals that were not previously dressed up in costumes will constantly take off this creation. Therefore, it should be a week or two to start preparing a pet;
pets tired or not accustomed to a large number of people can behave unpredictably, a good cat can become an evil tiger;
not every administrator will allow you to rent a restaurant or a banquet hall, knowing that you will have an animal at the wedding, and such things must be discussed in advance.
A huge minus will be that most of the time you have to be with the animal. Clean them «gifts», make sure that guests are not molested, look at the psychological behavior of the animal, because this is stress for him. Everyone will want «fall on» your favorite. Do you need it?!
Whatever your choice, the www.articlewedding.com site advises you to decorate your pet anyway. Even if he stays at home, you will be pleased to come and see a pet that has been washed, decorated, with a hairdo.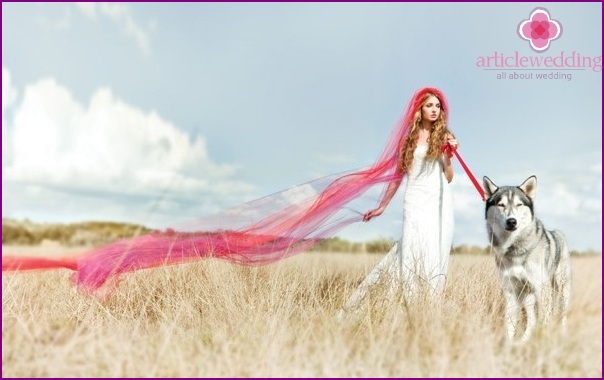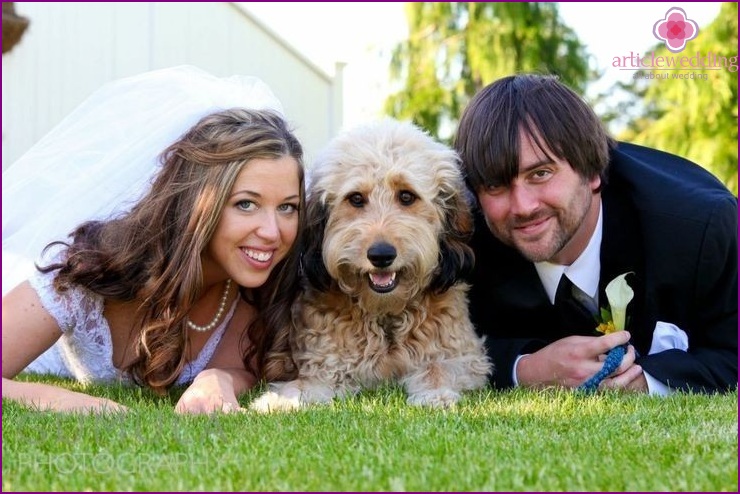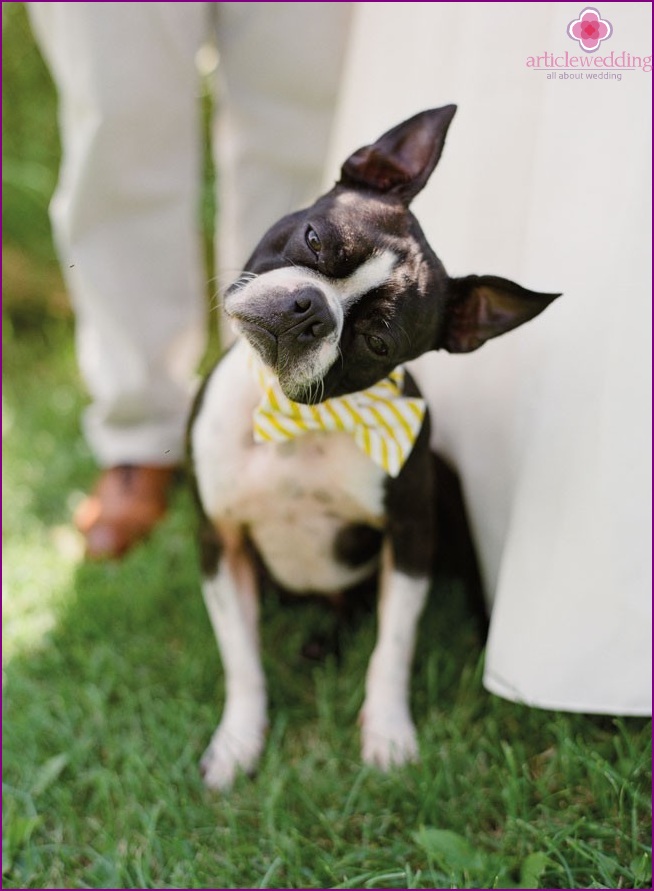 Arrange not only for yourself a trip to a beauty salon before the wedding, but also for your pet. And remember that your pet is definitely not offended by you if he is not invited! You can celebrate your wedding with your pets after the whole celebration - taking them with you on your honeymoon, where there will be a lot of interesting things for both you and them.