Contents
---
---
Many people dream of an extraordinary wedding all their conscious lives. And to turn a wedding into a fairy tale, you don't need a magic wand or fairy godmother at all. Think about what is important to you in your relationship with your lover, about your dreams, about those things that delight you, about love, and you will understand that magic is in your heart. From wedding invitations to wedding dresses - create a wedding tale!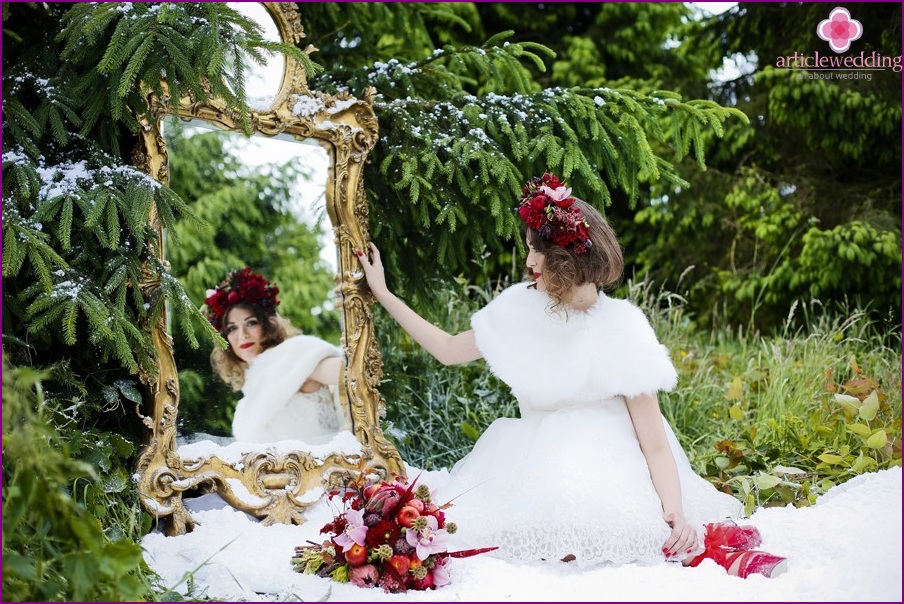 Decide on a concept
A fairy tale is a discord, because a fairy tale is a whole world. For example, among the fabulous celebrations, the following can be distinguished:
Style wedding «Cinderella»
Style wedding «The Wizard of Oz»
Style wedding «Snow White and the Seven Dwarfs»
Style wedding «sleeping Beauty»
Style wedding «Alice in Wonderland»
All these celebrations are based on fairy tales, which differ in plot, characteristic characters, a set of magical elements, a fabulous atmosphere, in the end. Having decided on a fabulous concept, the main theme of the wedding, you can proceed with the selection of other elements for the celebration.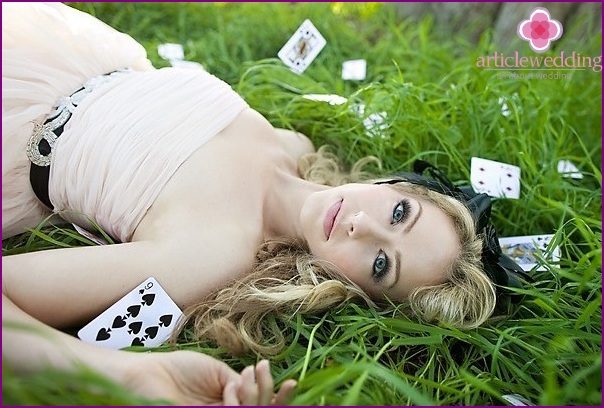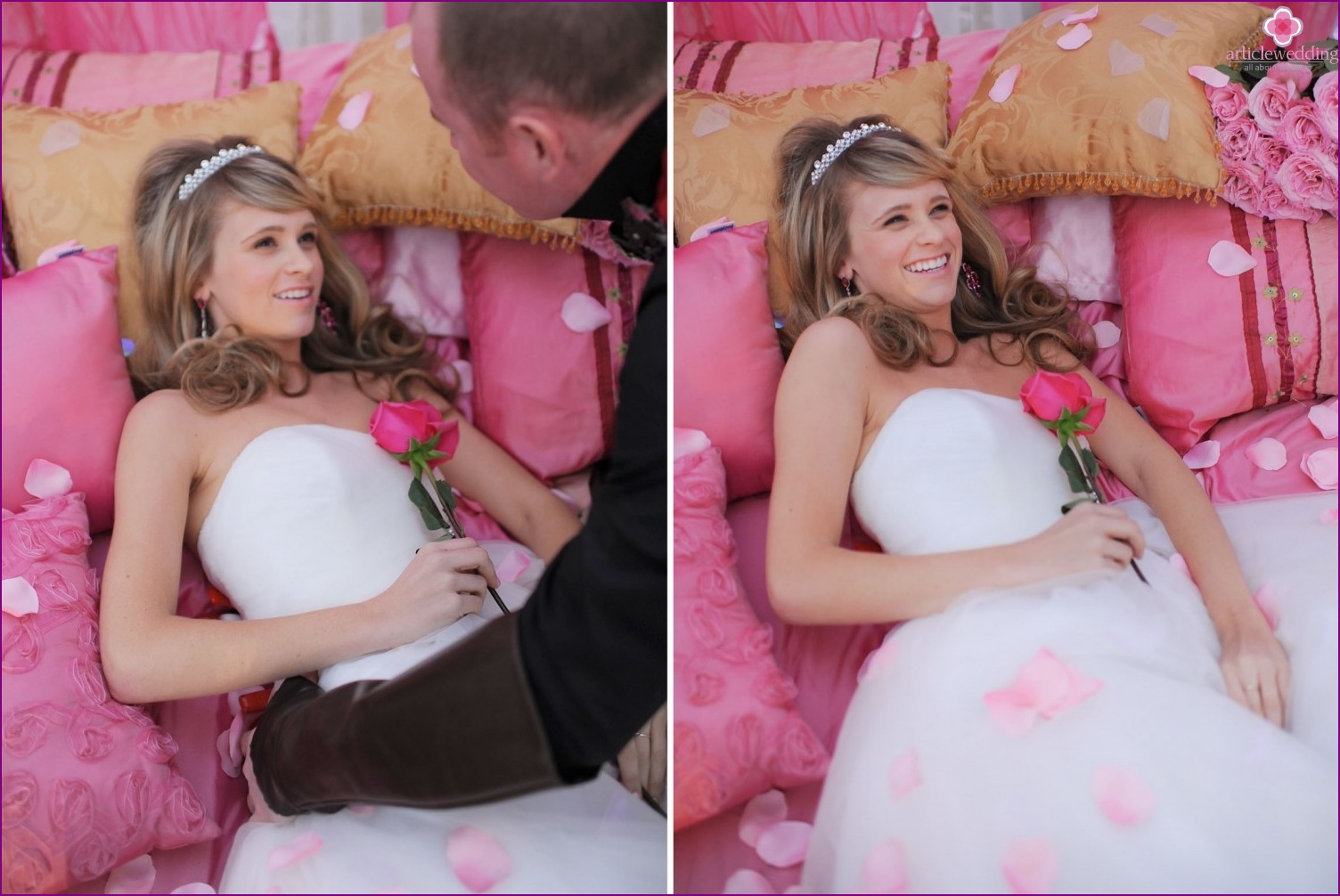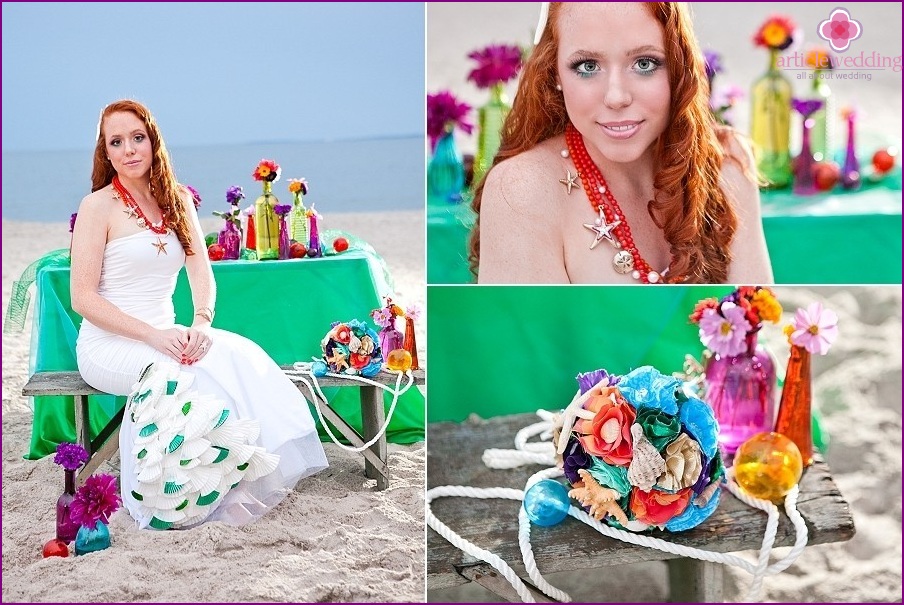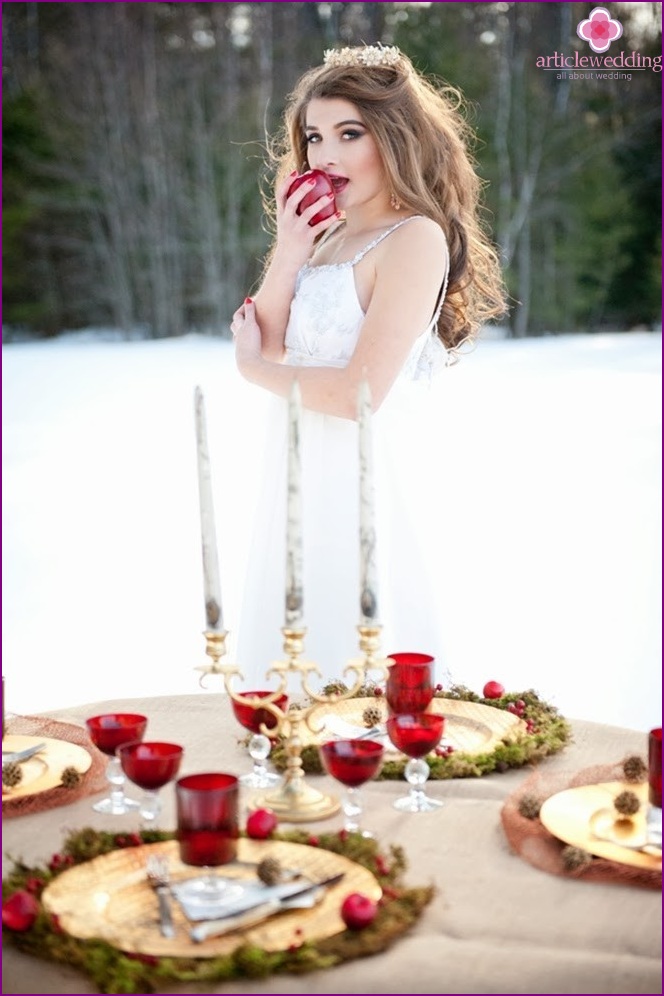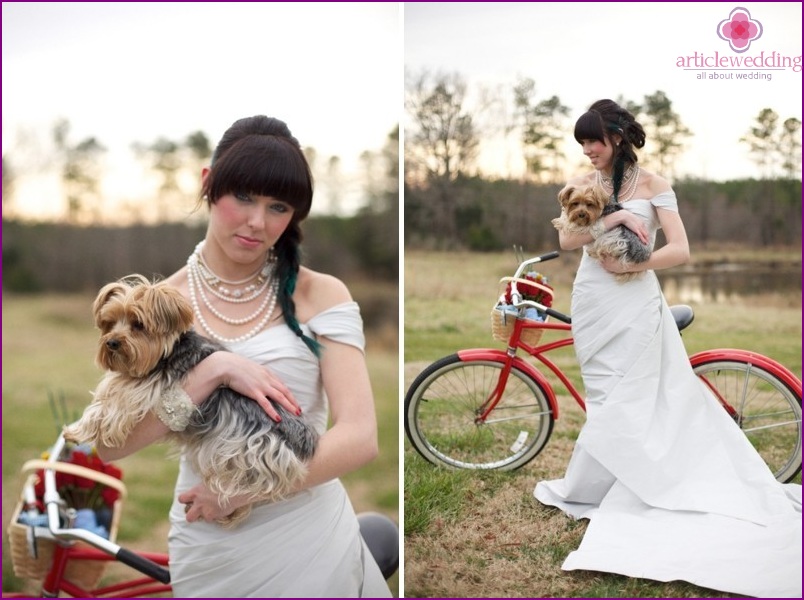 Where to celebrate a fabulous celebration?
Look for some picturesque place, for example, a forest edge or a mysterious pond. Arrange a wedding outdoors if the holiday is celebrated in the warm season. For cold periods, palaces, castles and old manors are ideal. The main thing is to find exactly the place that reflects the idea of ​​your fairy tale. The website www.articlewedding.com considers the idea of ​​arranging exit registration excellent, because in this case no formalities and bureaucratic details will spoil the fabulous atmosphere.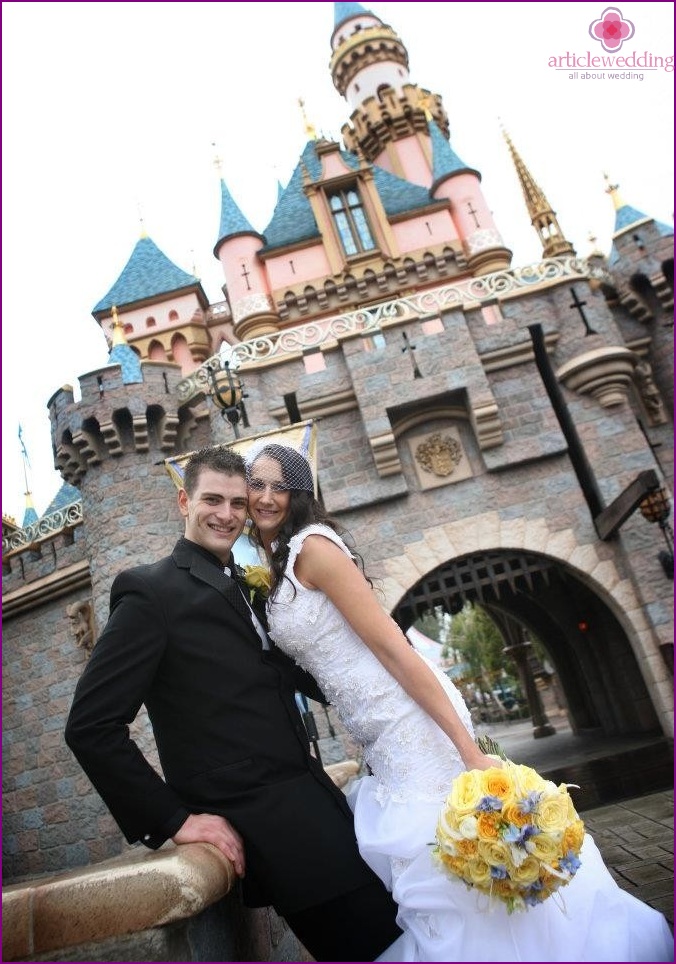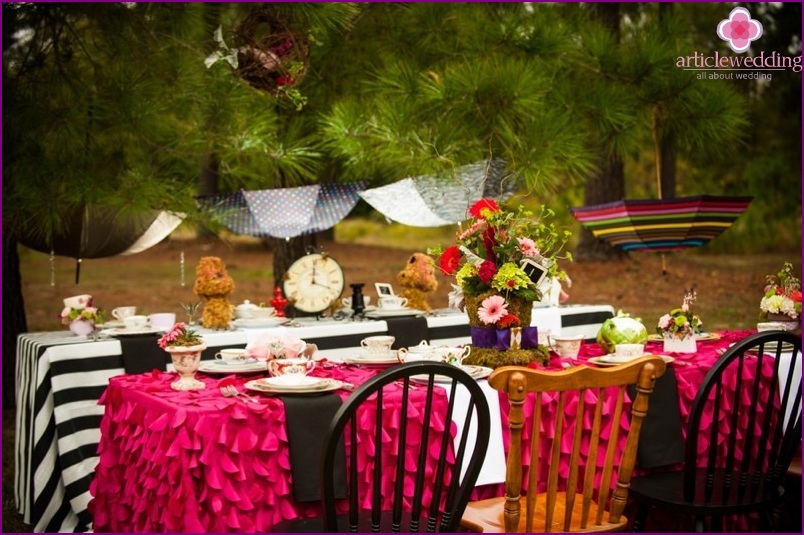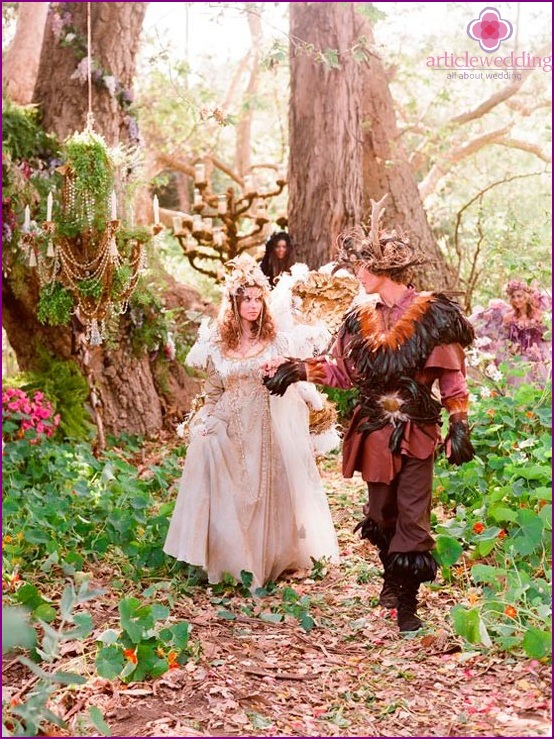 Wedding dresses
The choice of attire for a wedding in a fabulous style is a flight for the imagination. If you are a creative person, then you will enthusiastically engage in watching your favorite fantasy films and scrolling through your favorite fairy tale stories. You can sketch it yourself and then go to the studio to implement ideas or go on an exciting journey through the salons in search of a dream wedding dress. Be more flexible and consider different options..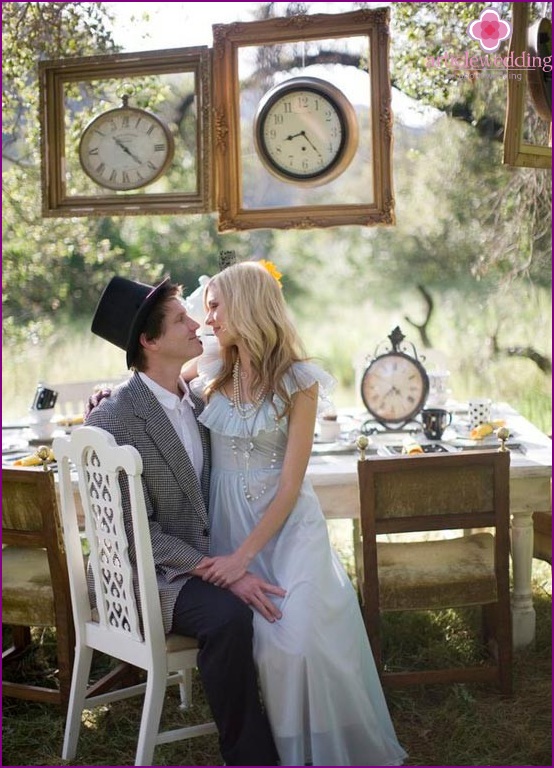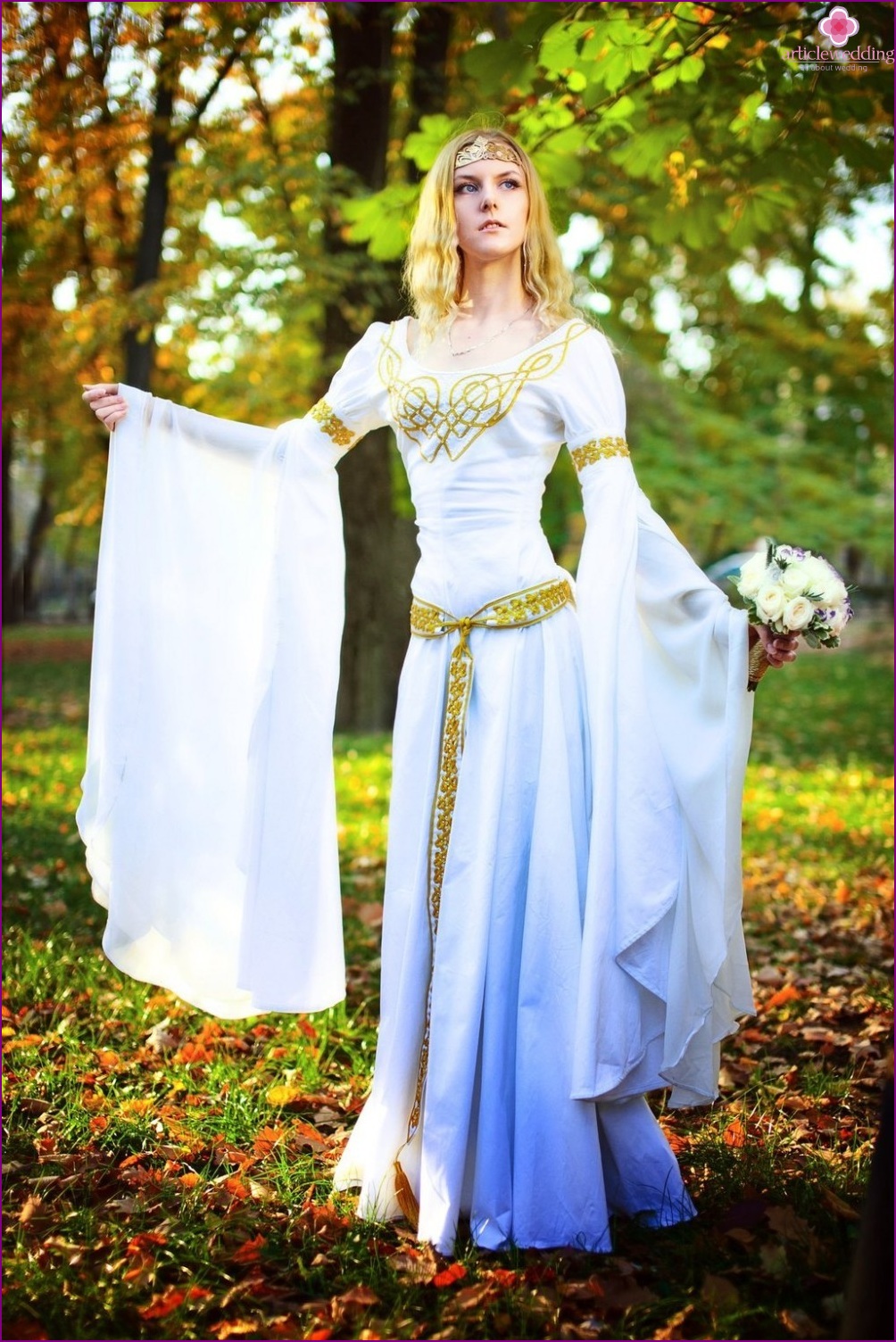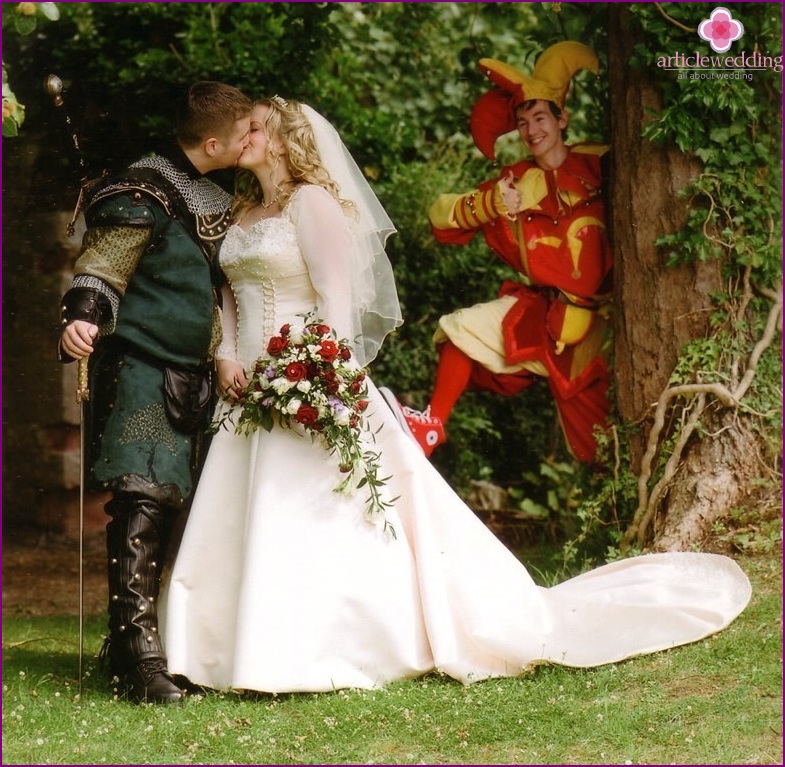 Wedding design
The design of the wedding should correspond to the main fabulous idea. Details are of great importance, because they are able to create the mood that corresponds to a fairy tale and a holiday. Carefully choose materials for decorating the banquet room (silk, satin, «flying» and transparent fabrics). Pick up unusual souvenirs and items for a wedding decor: pay attention to antiques and things made using decoupage technique. Think about how to make the lighting romantic and mysterious (for example, glass garlands to decorate a wedding hall, a projector «night sky» for an evening or even professional lighting).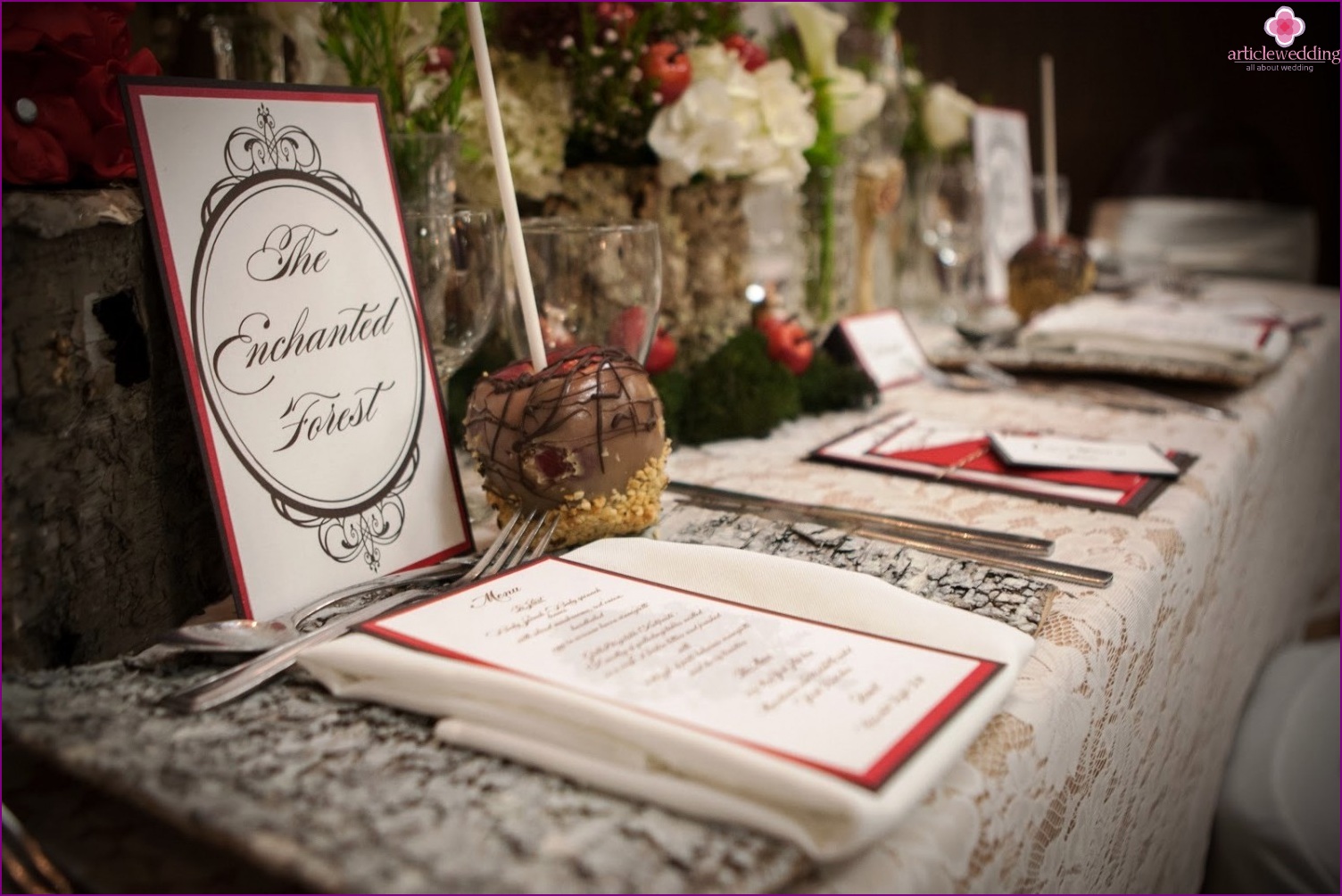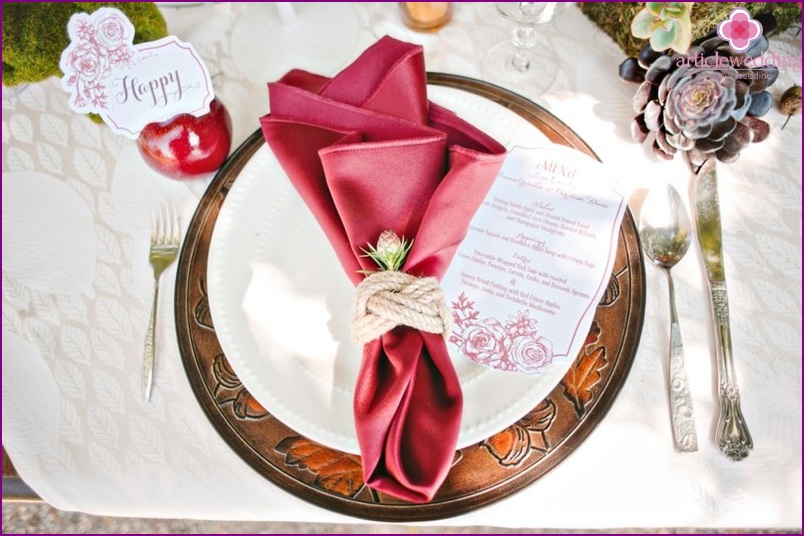 Flower decoration
Having decided to organize a wedding in a fabulous style, it is worth considering not only the bride's bouquet, but also the floral decoration of the entire holiday. After all, flowers often play an important role in fairy tales and serve as the main details in the design of the appearance of the characters, their homes or magic palaces. Consider the floral design of the mural, banquet hall (including bouquets for tables or instead of boarding cards), transport, etc. Remember, all flowers should be in the same style and at the same time correspond to the main concept of the holiday.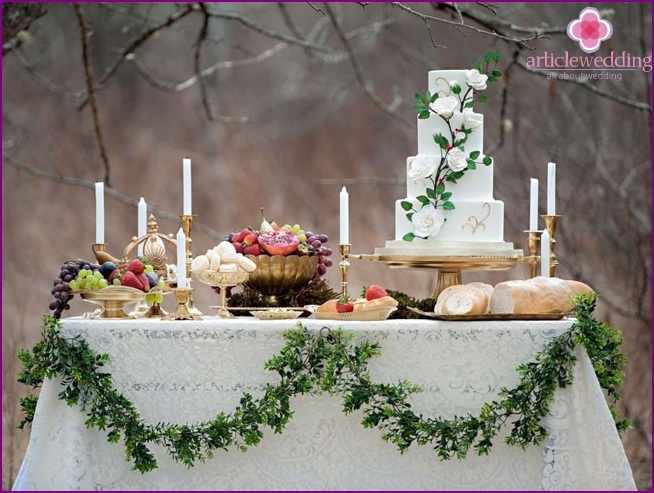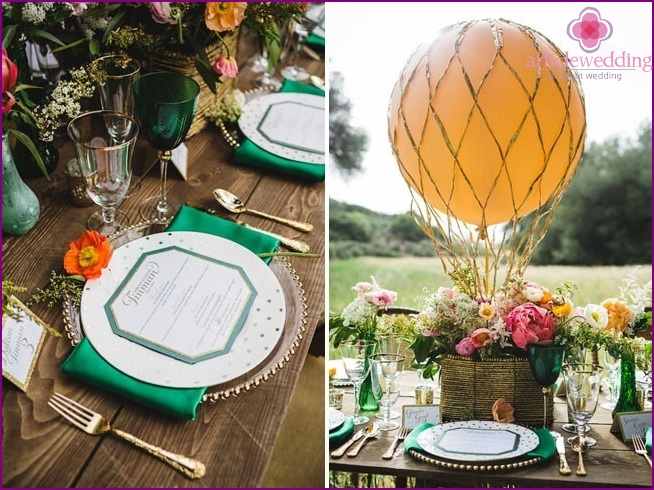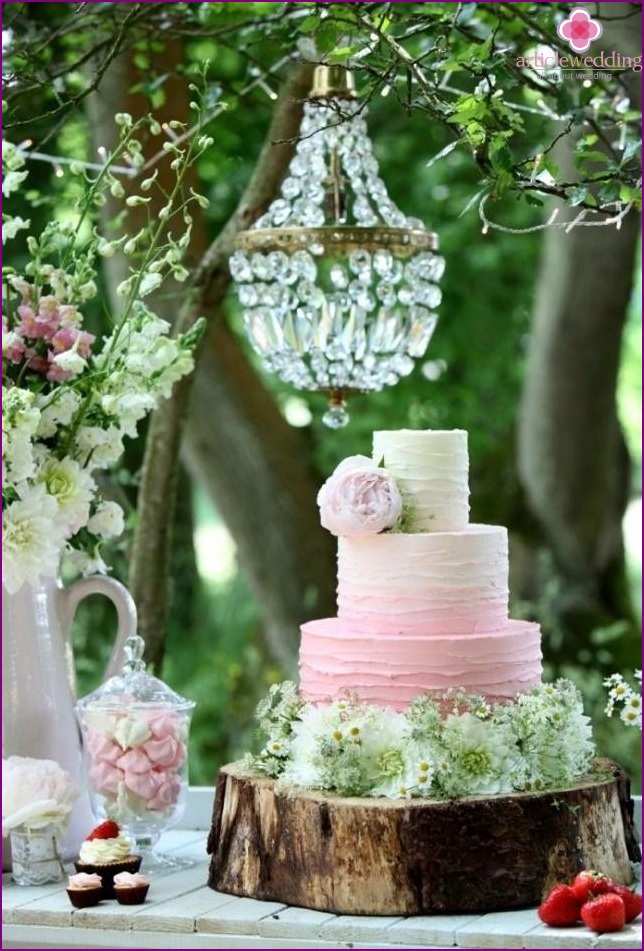 Transport
No decent fairy tale can do without amazing vehicles. Your task is to impress guests with unusual vehicles for moving to the wedding. You are unlikely to find a flying carpet, but horse-drawn carts and carriages are at your disposal.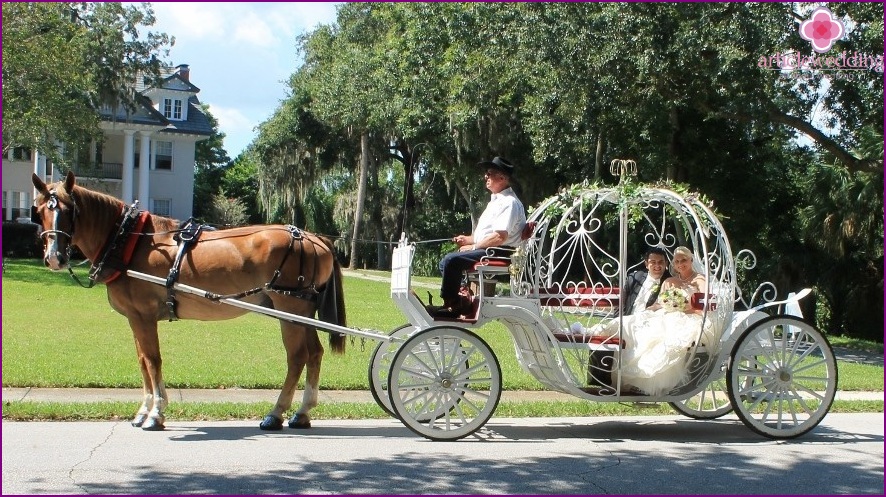 Theme Fun
To completely immerse guests in the atmosphere of a fairy tale, think over wedding contests and entertainment related to the wedding theme. Invite musicians who perform ballad songs and legends, learn ancient dances together. You can even invite guests to play their own scenarios of fairy tales. In this case, as the wedding portal www.articlewedding.com assures, an experienced wedding planner will help you.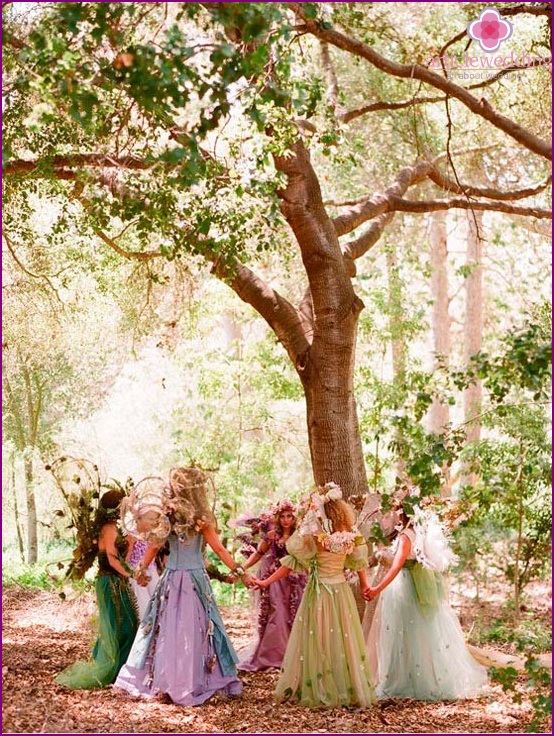 When organizing a wedding in a fabulous style, you can realize the most daring and vivid dreams. Do not be afraid to experiment, trust your imagination and write your own fairy tale.