Contents
---
---
So, remember your favorite children's fairy tale, which you reread and dreamed of being in the place of its heroes. Why don't you arrange a wedding in the style of the fairy tale "The Wizard of the Emerald City", in which the good heroes Ellie and Totoška helped their friends?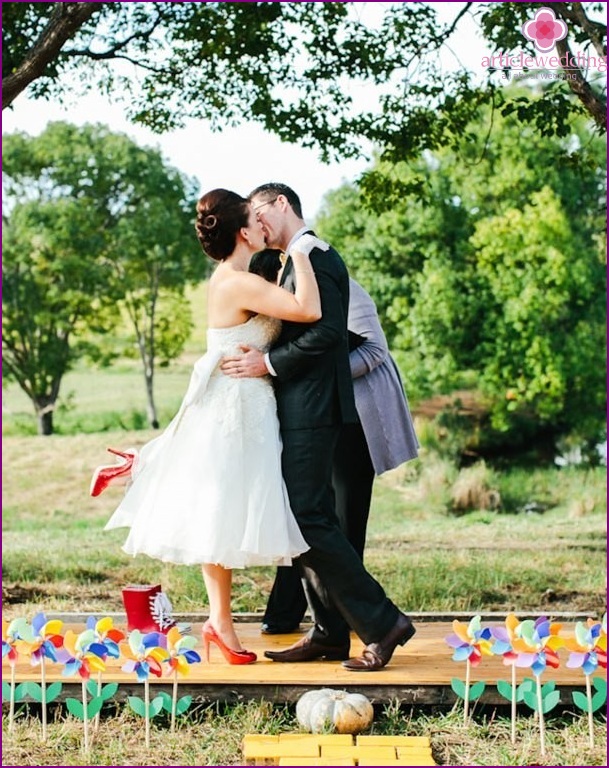 Wedding decoration in the style of "The Wizard of the Emerald City"
The very name of this work is full of magic and mystery. The tale of the little girl Ellie is different from many famous stories about princesses and princes. There is no couple in love in her, however she is full of goodness and teaches us patience, respect and care for our neighbors. If you decide to arrange your wedding in the style of this fairy tale, you will have to start from small details to make the wedding bright and colorful.
Add to wedding style a little emerald color. Emerald is a shade of green that will be an interesting solution for design and decoration. Use small figurines of the main characters in the table decor: Scarecrows, Lumberjack and Leo. You can also cut cards for seating guests in the form of silhouettes of the main characters of the tale. Use bright emerald fabrics to beautifully decorate tablecloths and chair covers.
The highlight of the festive table will be a large wedding table, made in the style of a fairy tale. «The Wizard of Oz». Use delicate accessories in the form of antique lamps with which you can create a romantic atmosphere. Candles in metal candle holders are also welcome. You'll find many more wedding style and decor tips at www.articlewedding.com.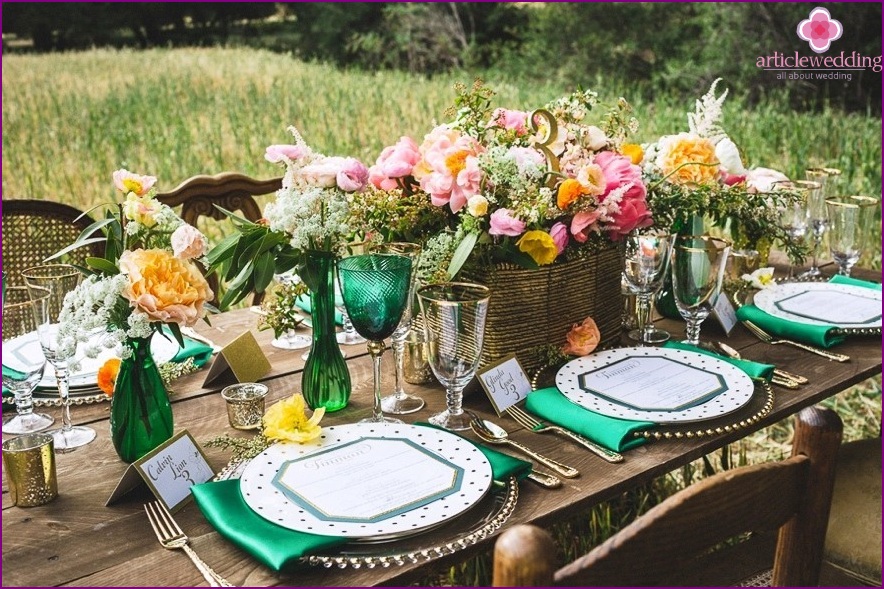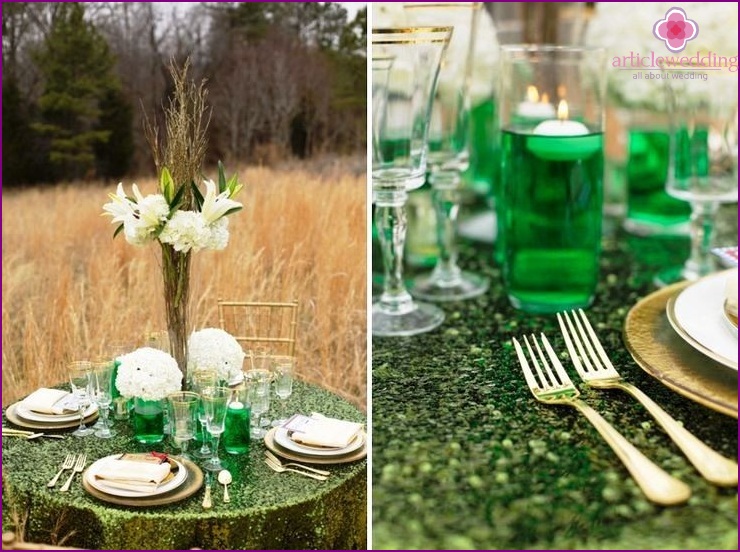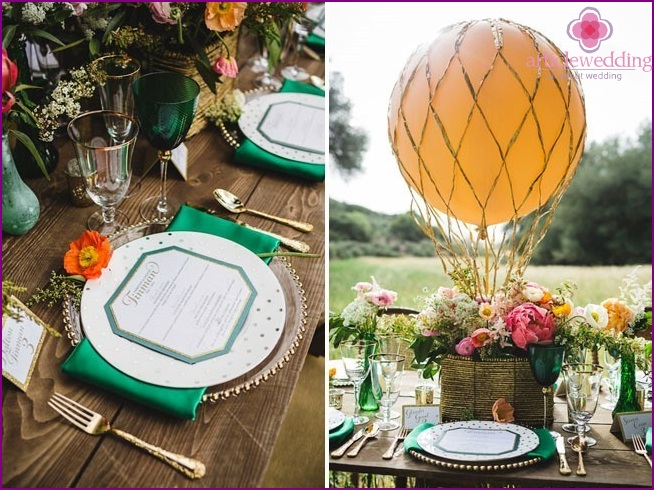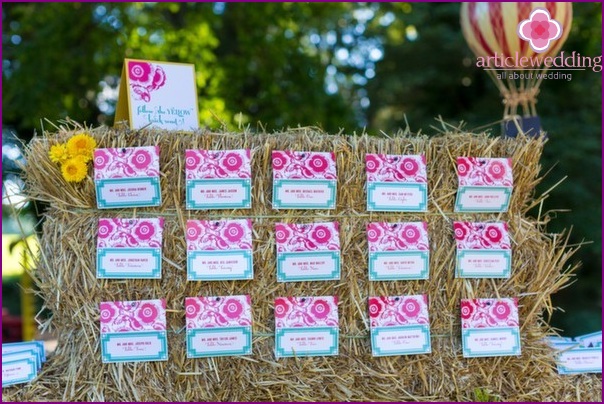 The image of the newlyweds
The image of the bride can be played using emerald shades. wedding dresses. You don't have to be like Ellie's girl. You can look like the heroine of a fairy tale - a little fantastic and a little wonderful. As an accessory, you can use hair ornaments in the form of a large flower.
Your image should be mysterious and mystical. Choose bright earrings and bracelets to make your look even brighter. As for makeup, try to add expressiveness to your face. Highlight your eyes with dark mascara or eyeliner. Lips also highlight with a delicate pink tint of lipstick. Choose a light and airy hairstyle so that gentle curls of hair fall from your shoulders!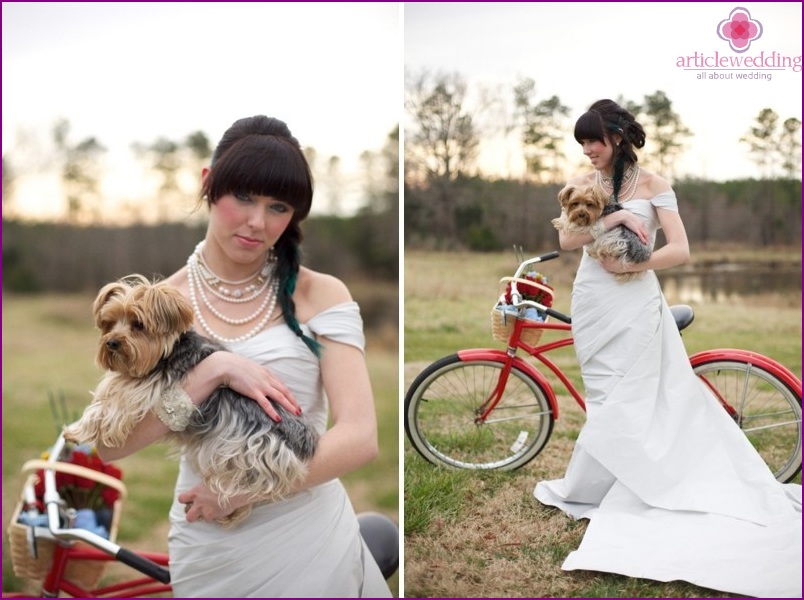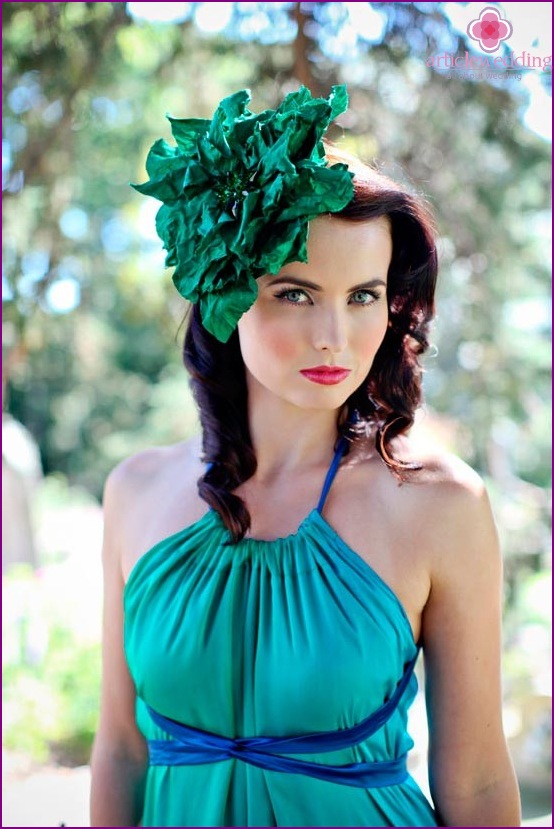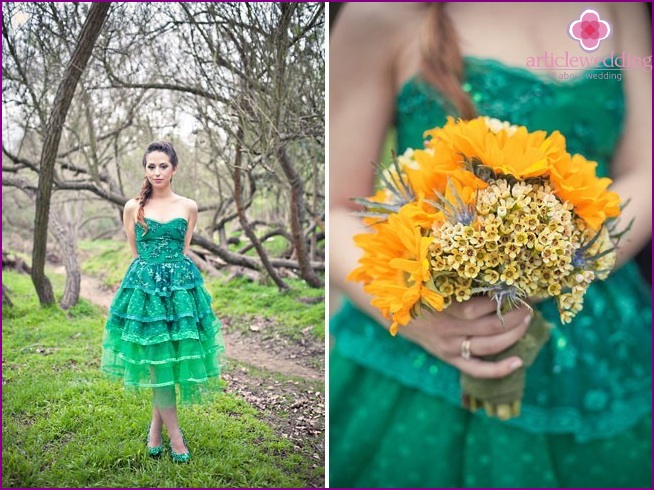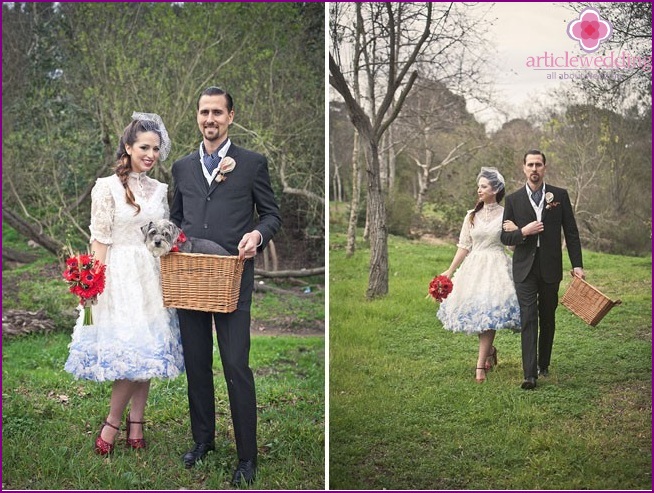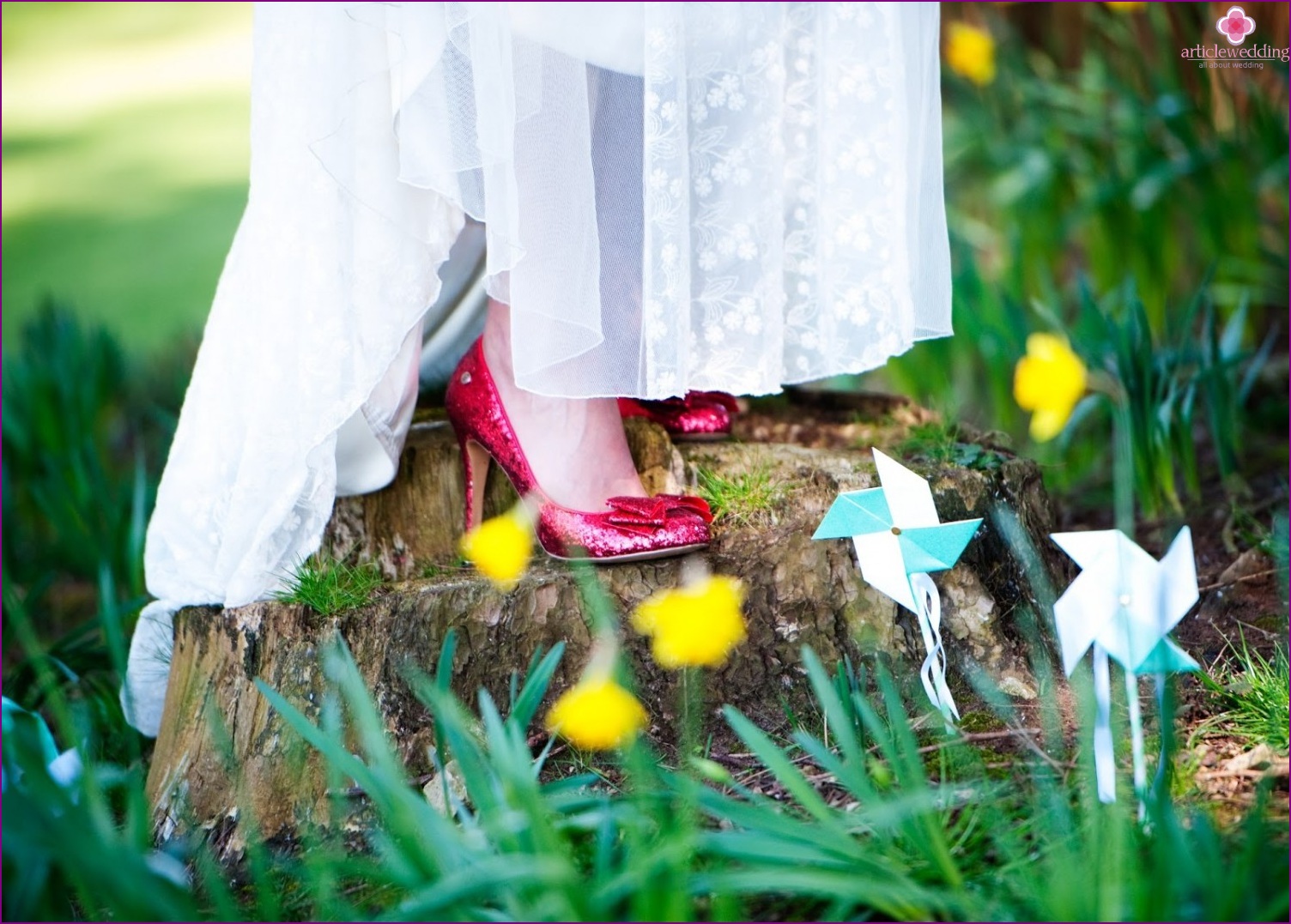 The bride's bouquet should be composed of flowers of bright shades, in particular, green, yellow, red, etc..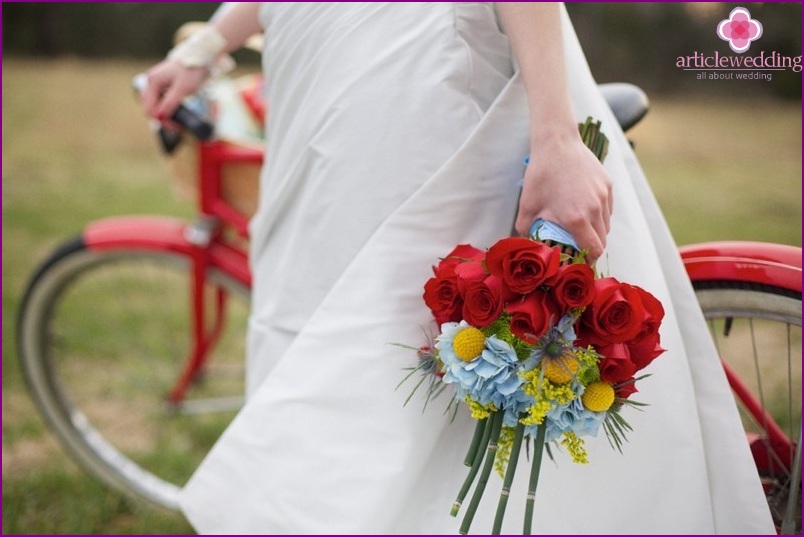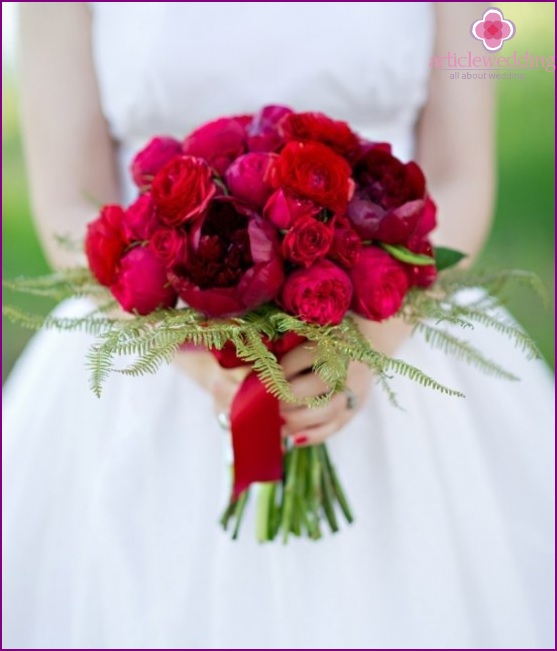 Choose the image of the groom in bright colors. It could just be a shirt if your wedding is in the summer. You can replace the traditional tie with a bright emerald-colored bow-tie. Pack www.articlewedding.com to share with you his ideas for creating images of the newlyweds!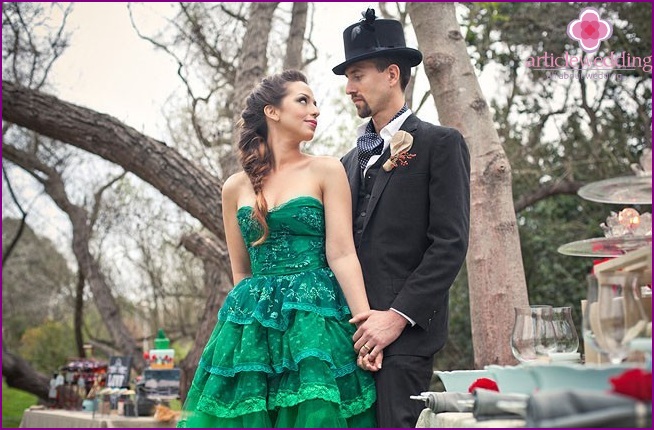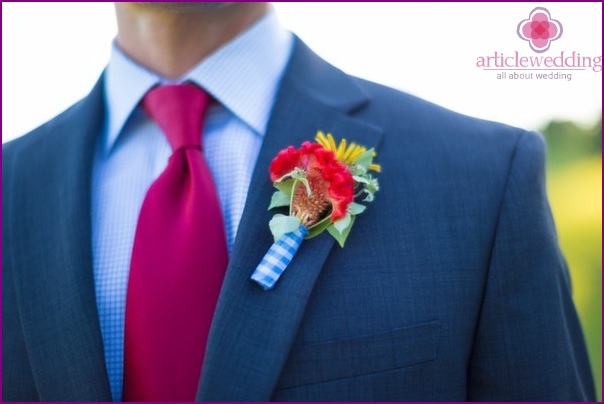 Wedding accessories and little things
Wedding accessories should match the theme of the celebration and the emerald color scheme, although other bright colors, such as red, yellow, etc., are also acceptable. Particular attention should be paid to invitations, banquet cards and, of course, a wedding cake.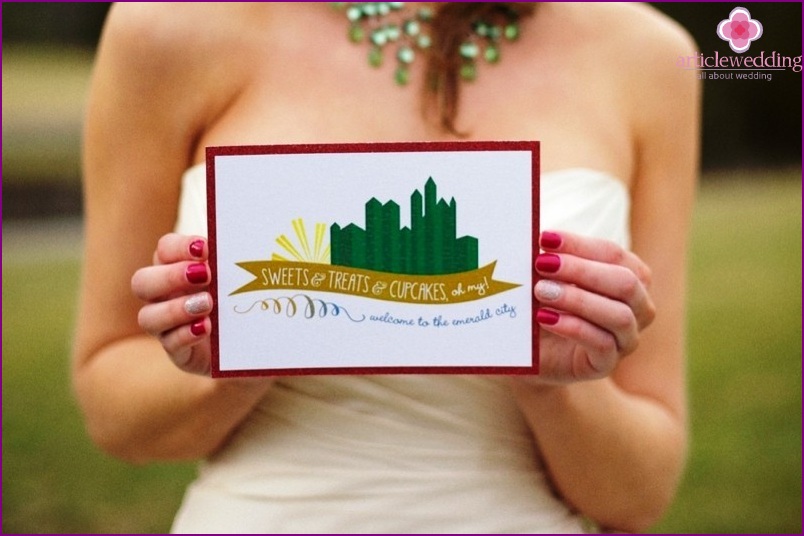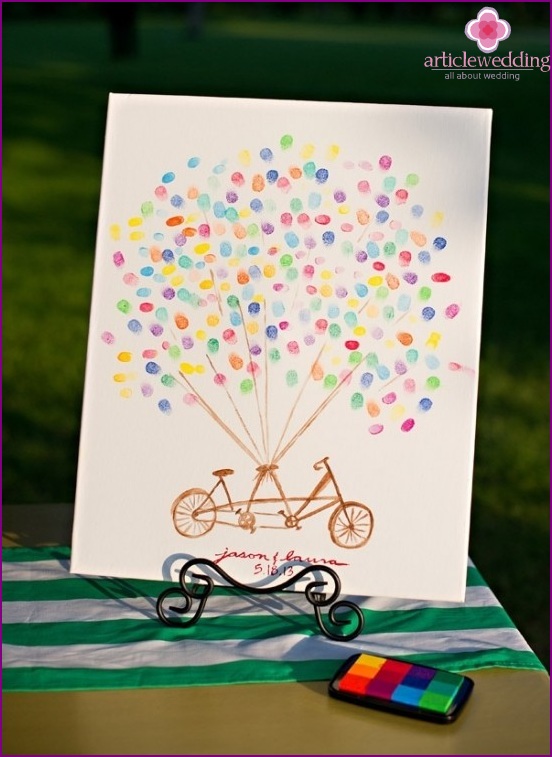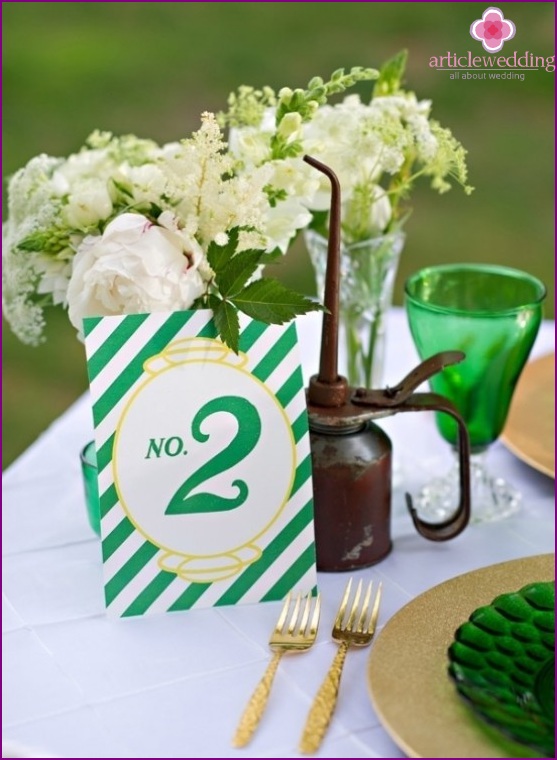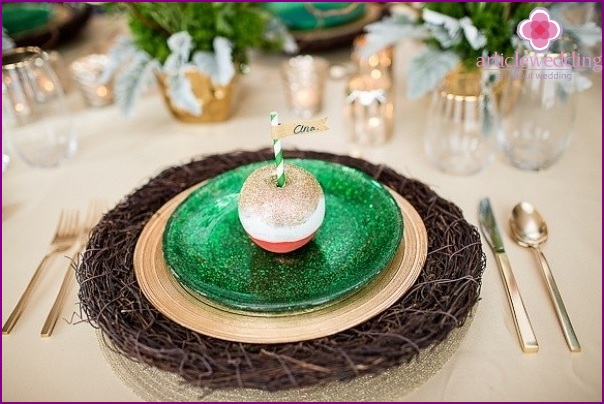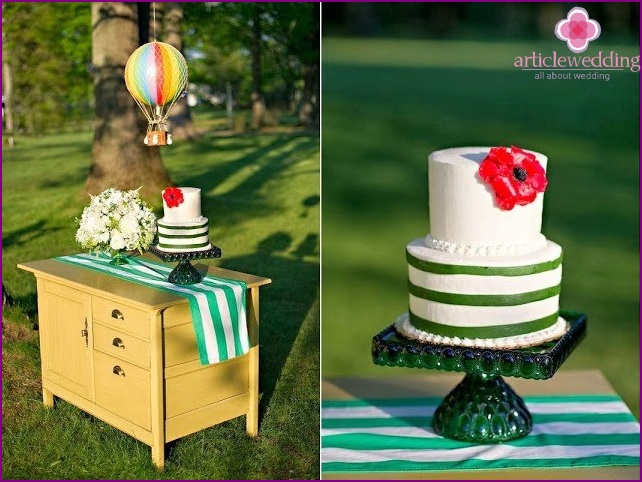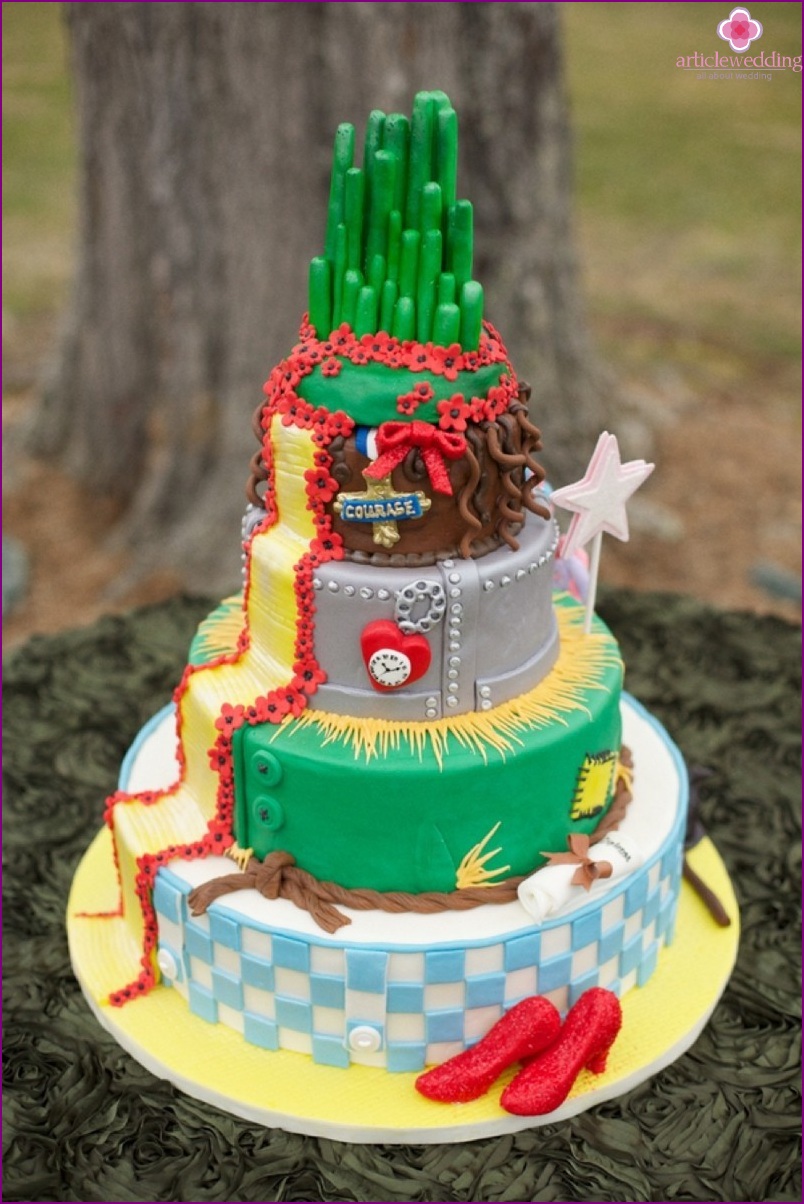 Photography Ideas
The fairytale "The Wizard of the Emerald City" is full of vivid characters that can become part of your photo shoot. Dress several guests in costumes of the main characters - and you will get an unforgettable experience wedding photography!
You can also go to a beautiful summer field, because almost the entire plot of the tale is built on the journey of Ellie and Totoshka to the Emerald City.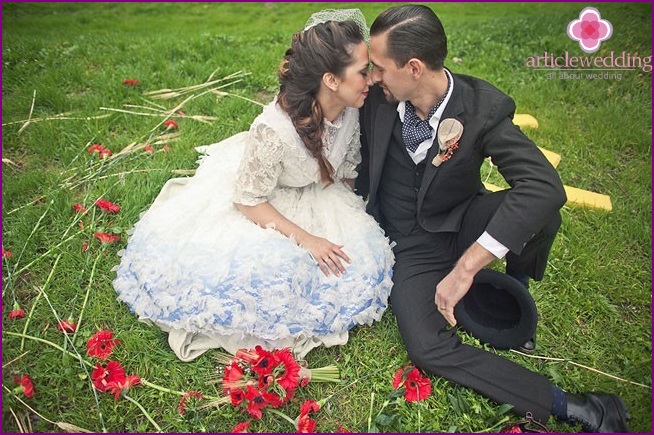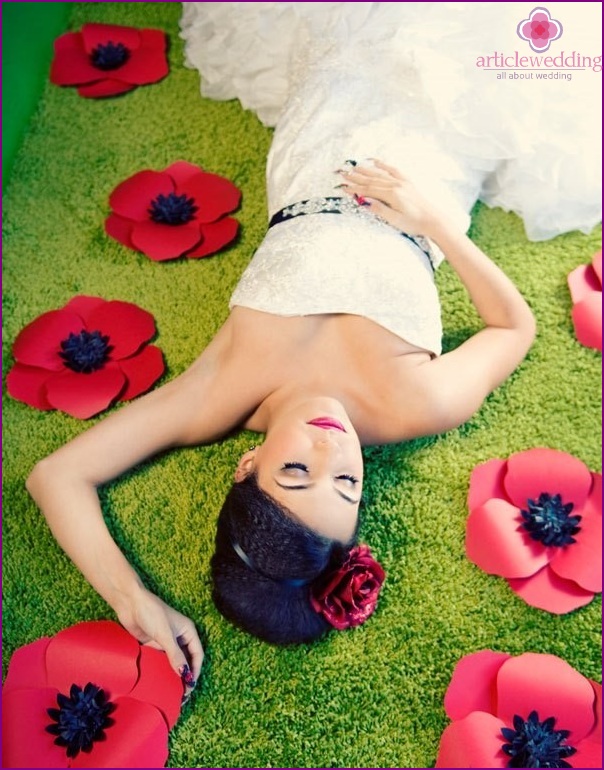 Use bright balloons for your wedding photo to create a fabulous and magical mood. Frames made in the green emerald forest also look charming. Use bright colors of different colors to create your image: green, white and pink! Such photography will be remembered for a long time. Create bright, bold ideas that can leave you and your loved one in awe.
The wedding, decorated in the style of "The Wizard of the Emerald City," will be a real theme for your inspiration. You can realize your ideas, because on your best day in your life you can allow yourself to visit a real fairy tale from childhood!