In recent years, many bright and original films based on famous fairy tales have been shot. Colorful decorations, unusual wedding dresses, original accessories and enchanting show program - that's what fabulous wedding. In this article, we present to your attention the most interesting wedding themes based on your favorite fairy tales and cartoons..
"Rapunzel"
Cartoon adaptation of an old fairy tale about Rapunzel leads our hit parade. Brides with luxurious long hair should pay attention to the princess's romantic hairstyle with intricate weaving and vibrant colors..
A fabulous celebration should be organized in the palace, choosing a combination of golden and purple hues as the wedding color scheme. Spend a couple of adventure contests at the banquet and arrange master classes in medieval dances. At the end of everyone's fun, give each guest a sky lantern and, together, launch them into the night sky.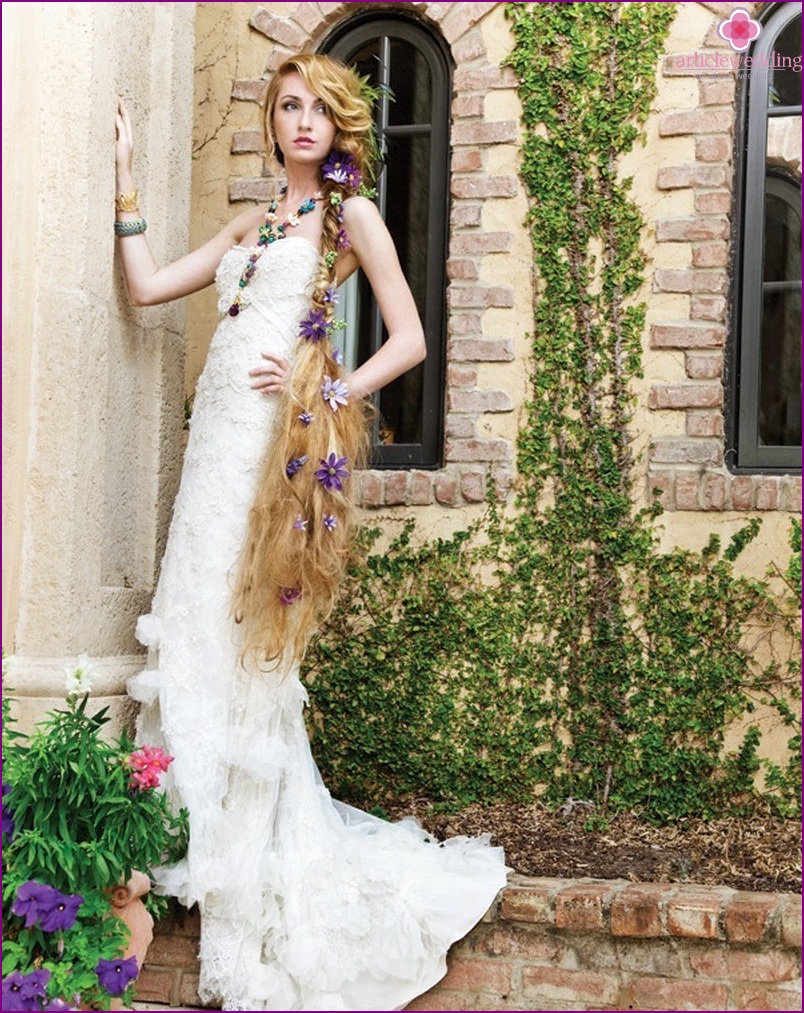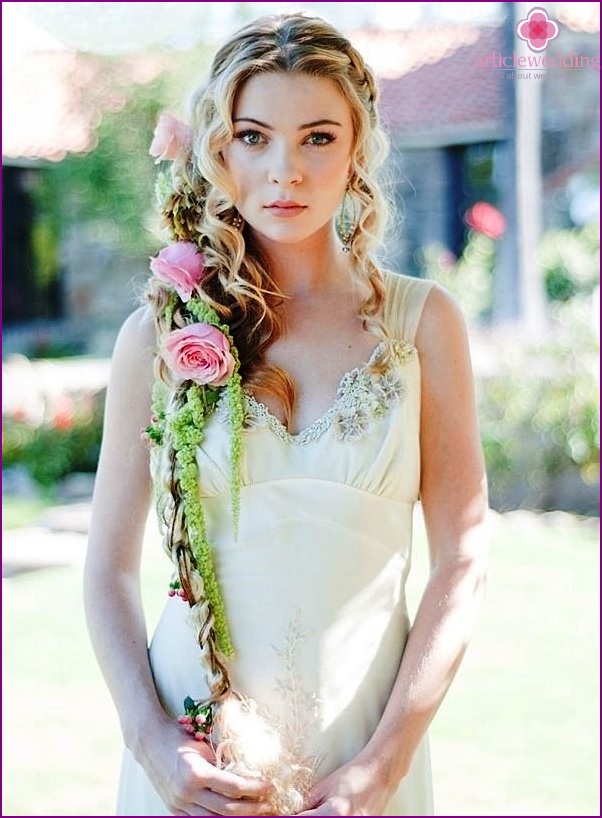 "Oz: great and terrible"
The tale of the magical land of Oz is a constant source of inspiration, the site www.articlewedding.com is sure. You can create separate thematic zones at the wedding, invite magicians, make unusual accessories and bonbonnieres for guests. Do not forget about the original floral decor and not without extravagance wedding outfits: eclectic dresses and fancy costumes.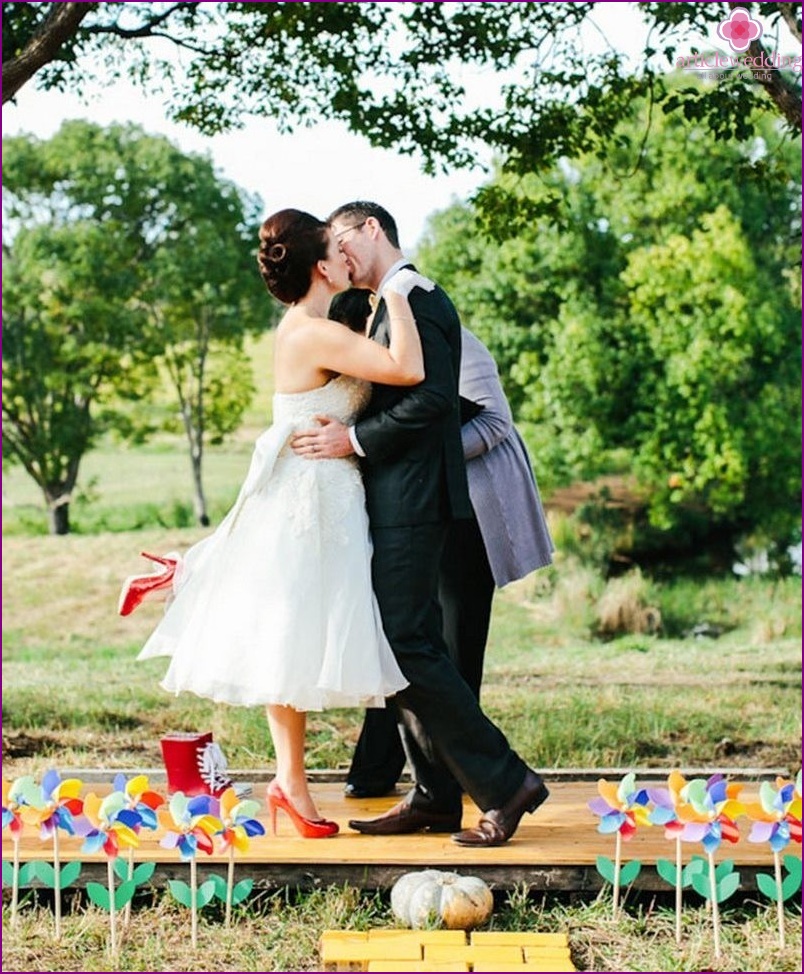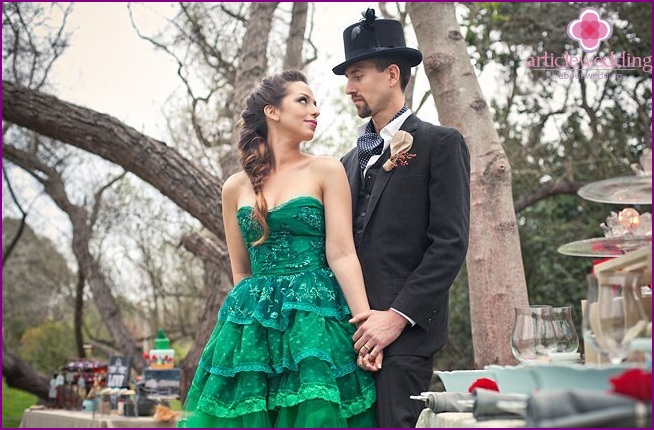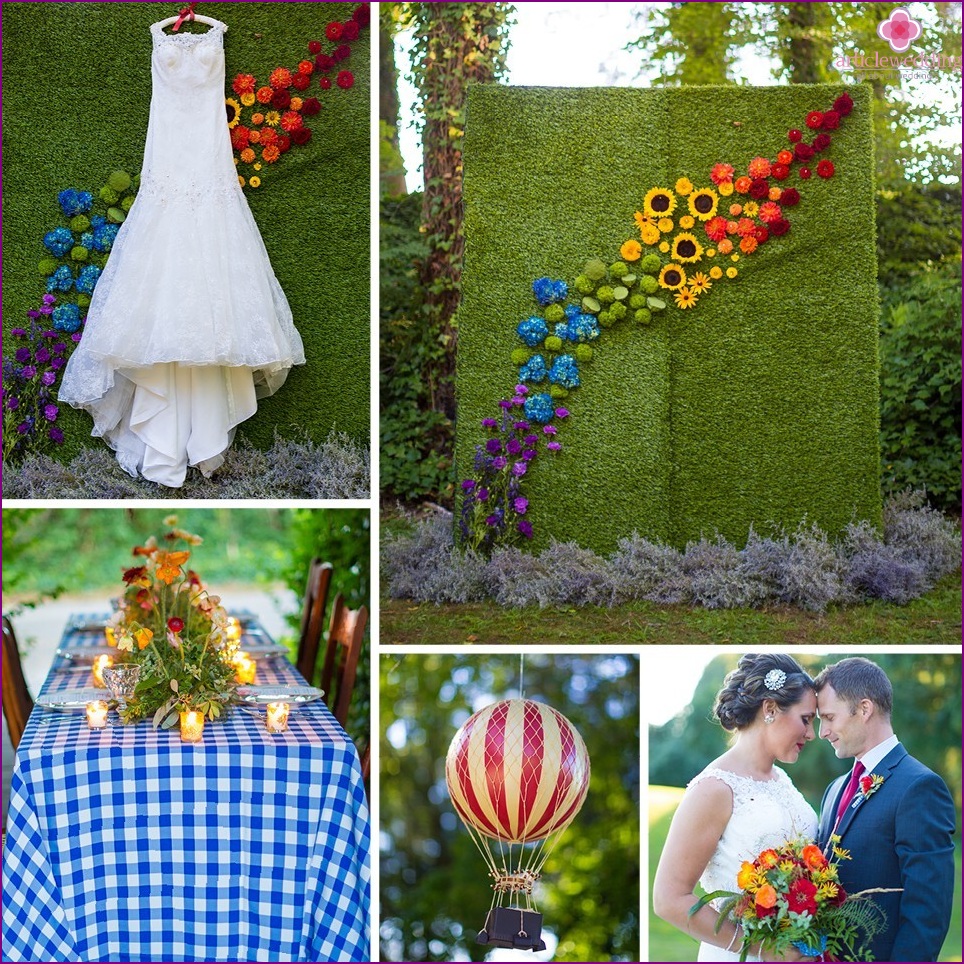 "Alice in Wonderland"
After the release of the film by Tim Burton, the fairy tale "Alice in Wonderland" has become one of the most popular wedding themes. The thematic celebration provides full scope for imagination in terms of decor, accessories and all kinds of ideas (photo shoot with smoke and colors, optical illusions, etc.). The more creativity invested in organizing a wedding, the brighter and more colorful the celebration will be..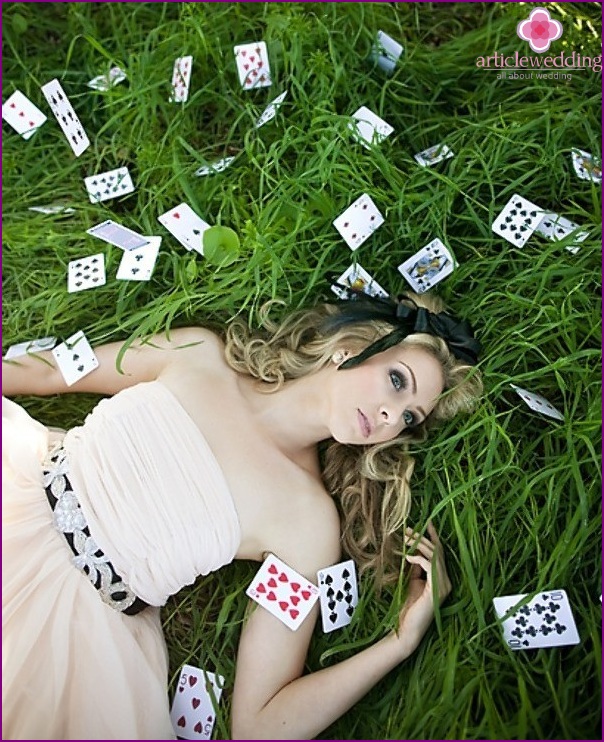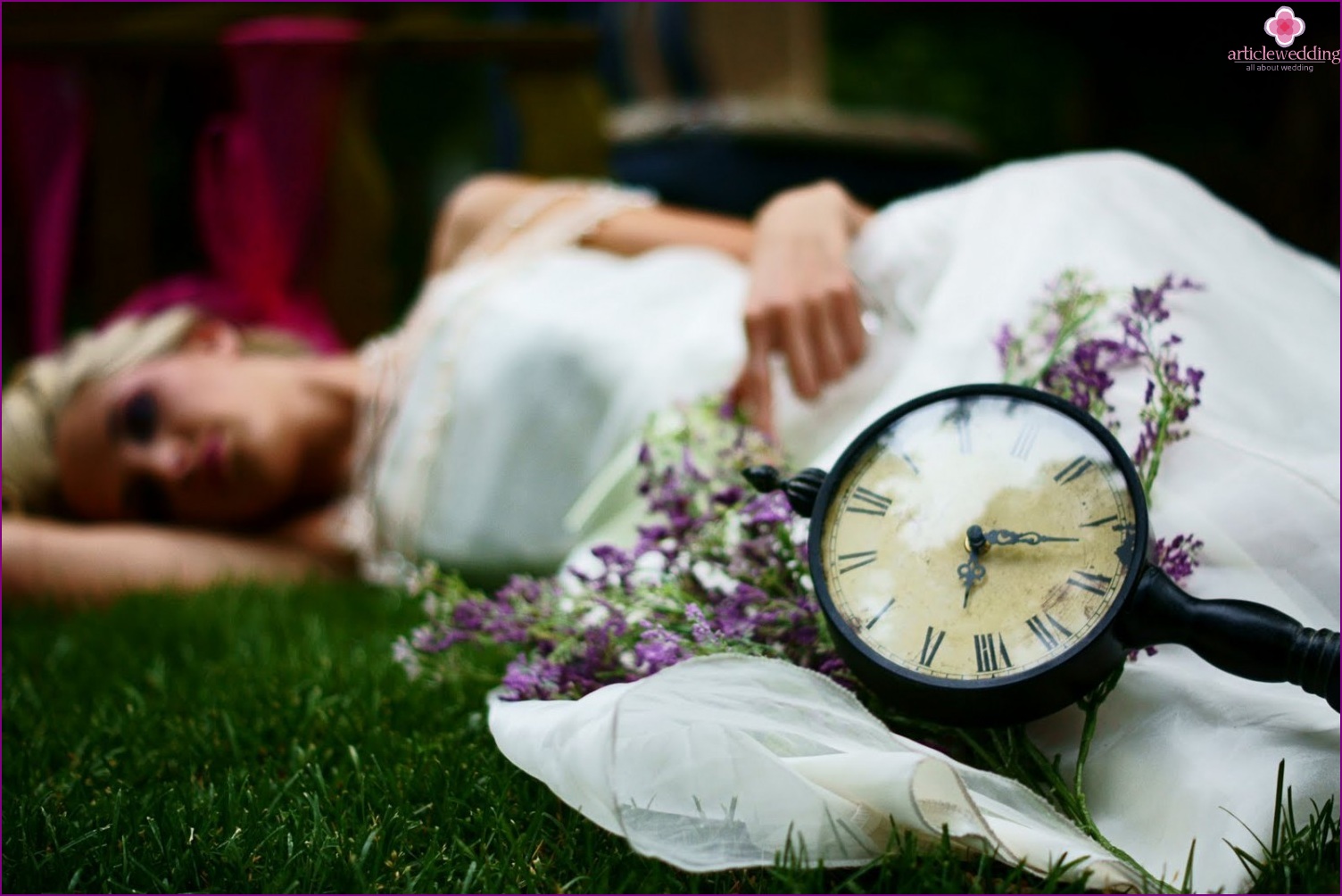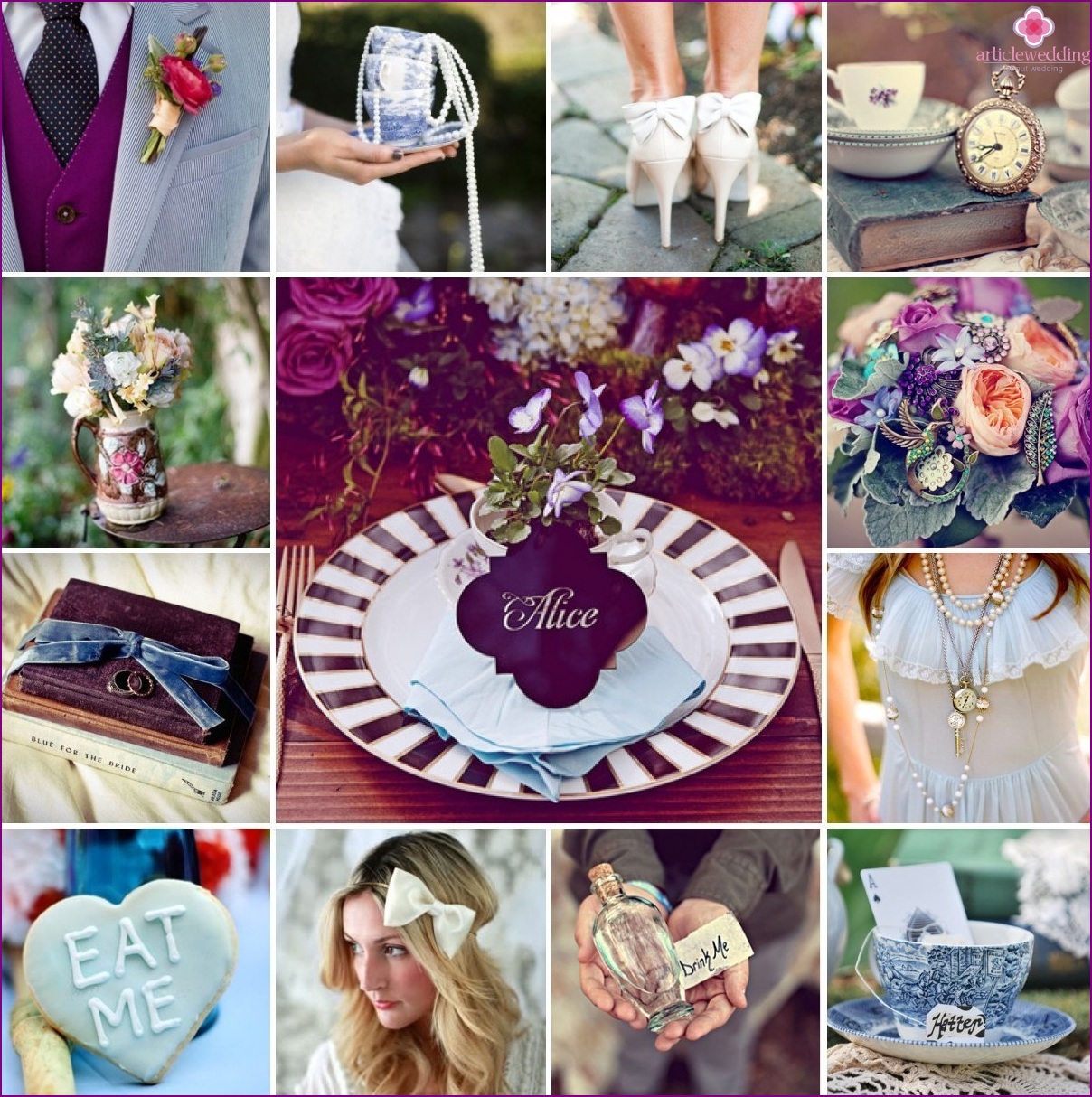 "Up"
"Up" is a cute, kind and romantic cartoon. For a thematic wedding, you will need a lot of photos (including retro frames that capture your parents and grandparents), accessories with images of houses and balloons, provocative contests and, of course, many colorful helium balloons.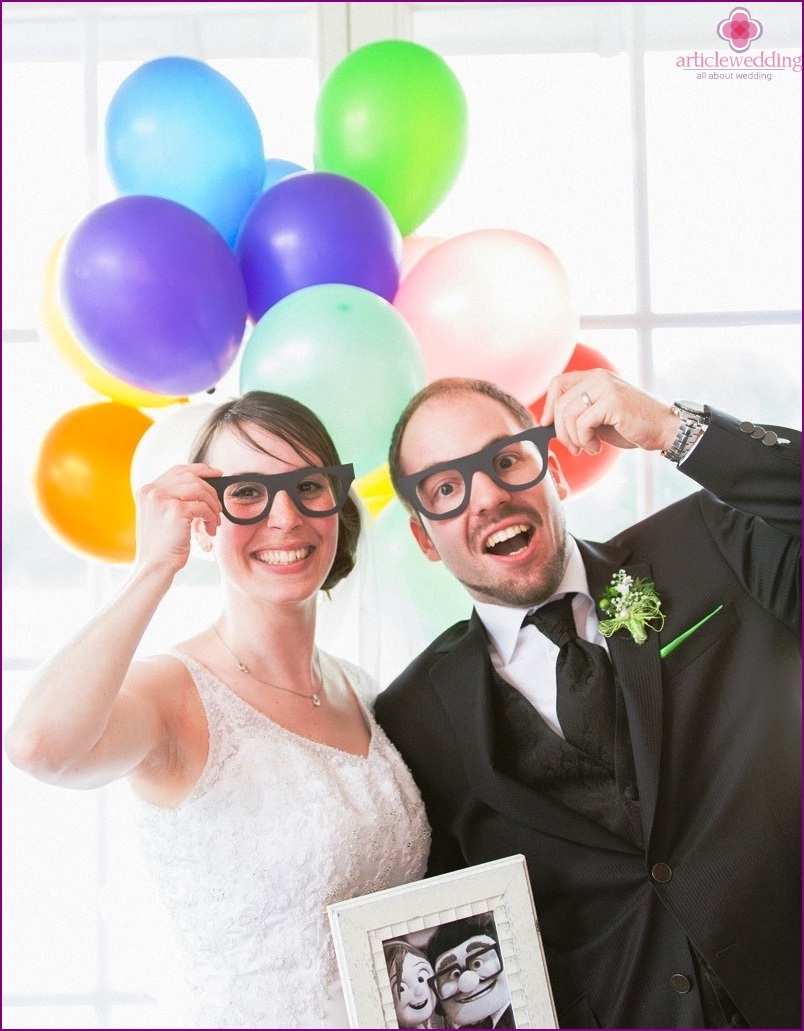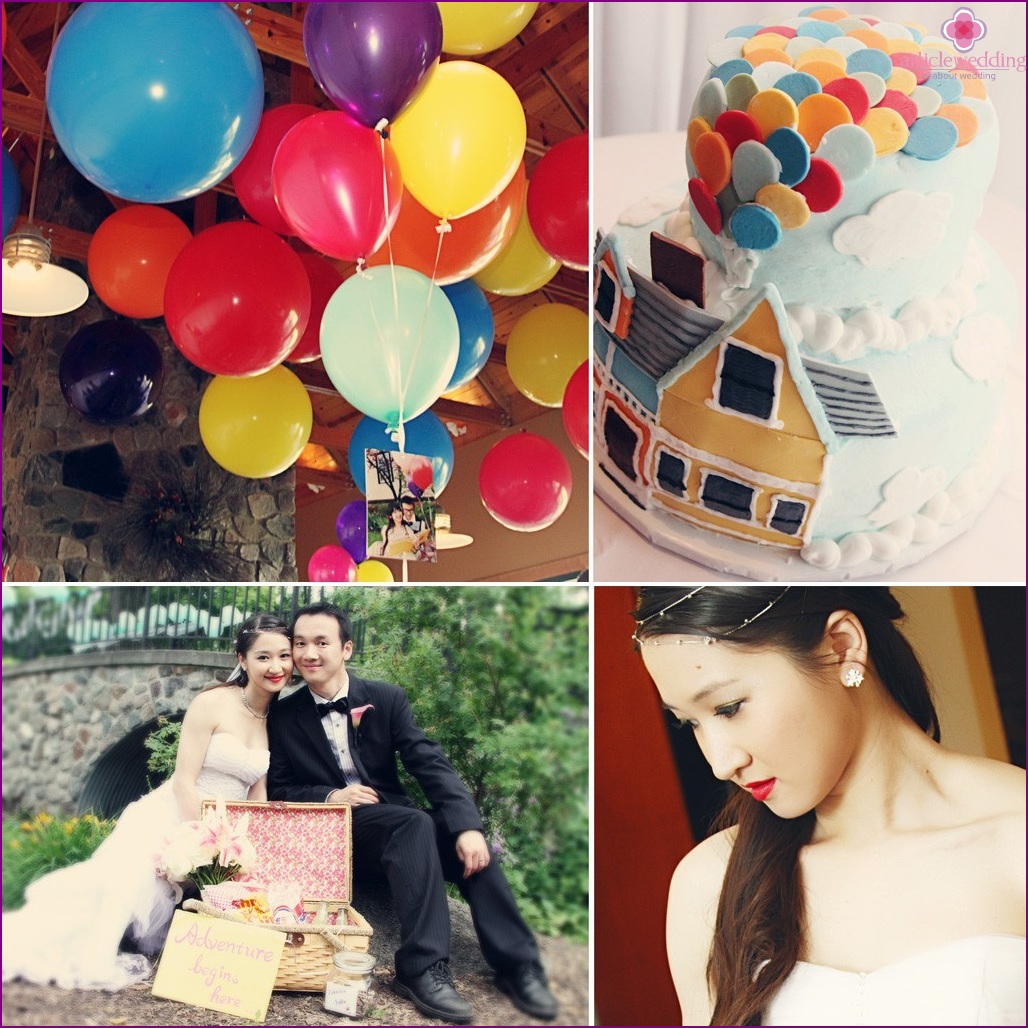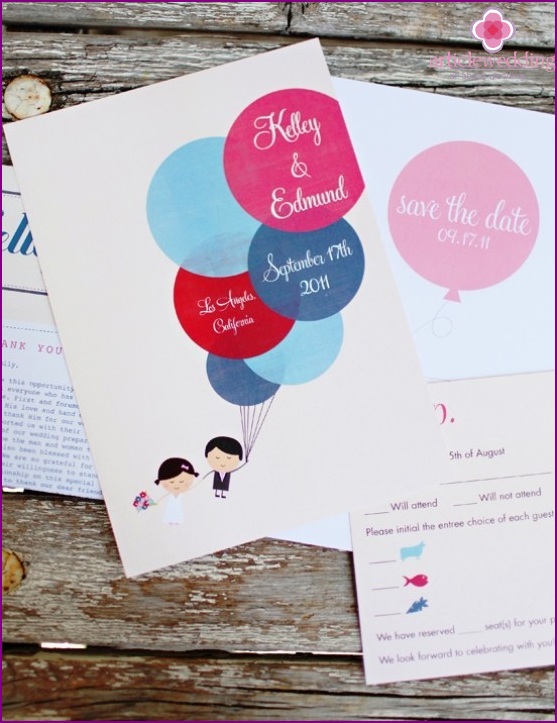 "Brave"
Fans of legends and the Middle Ages should pay attention to the famous cartoon "Brave." Organize a wedding in the Scottish style: bagpipes as a musical accompaniment of the celebration, archery tournament, a banquet in the style of a large feast, hearty treats, a little mystery and mysteries. Mandatory element of the wedding dress code - checkered fabrics and ethnic accessories.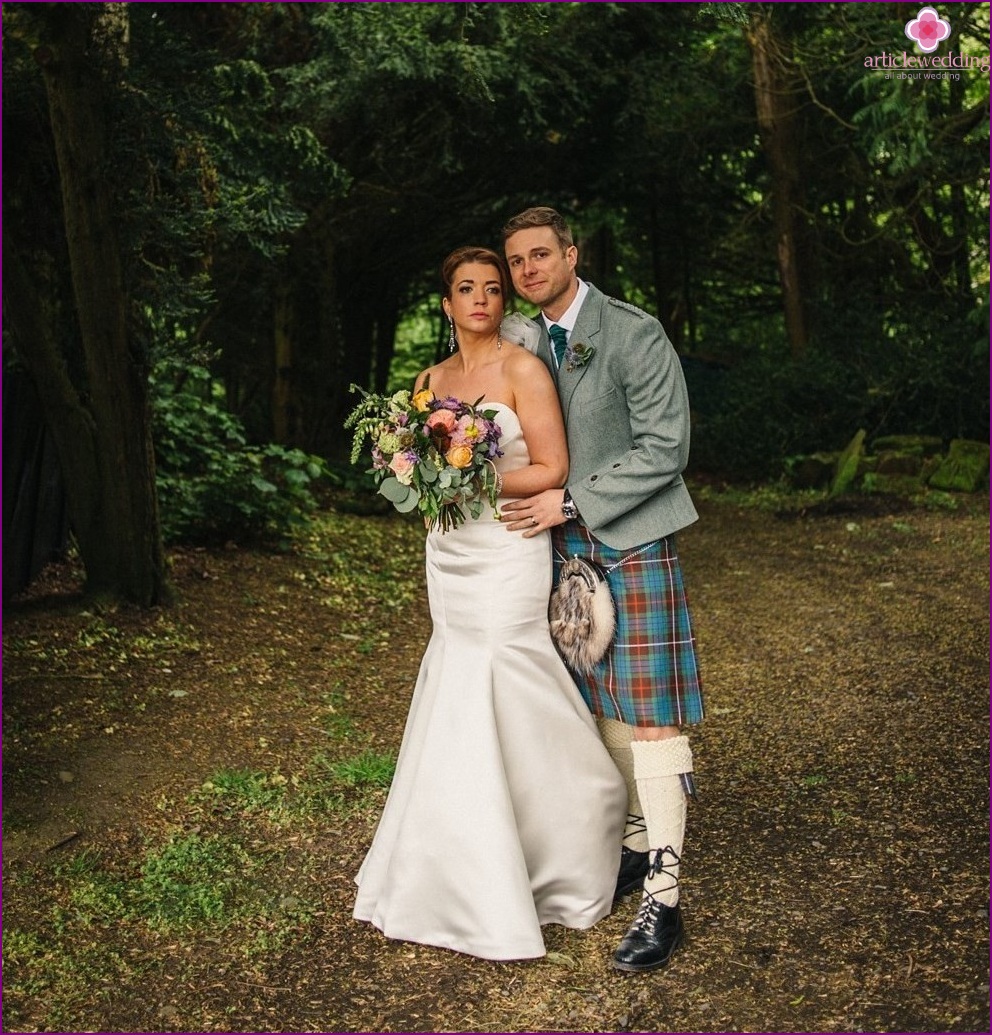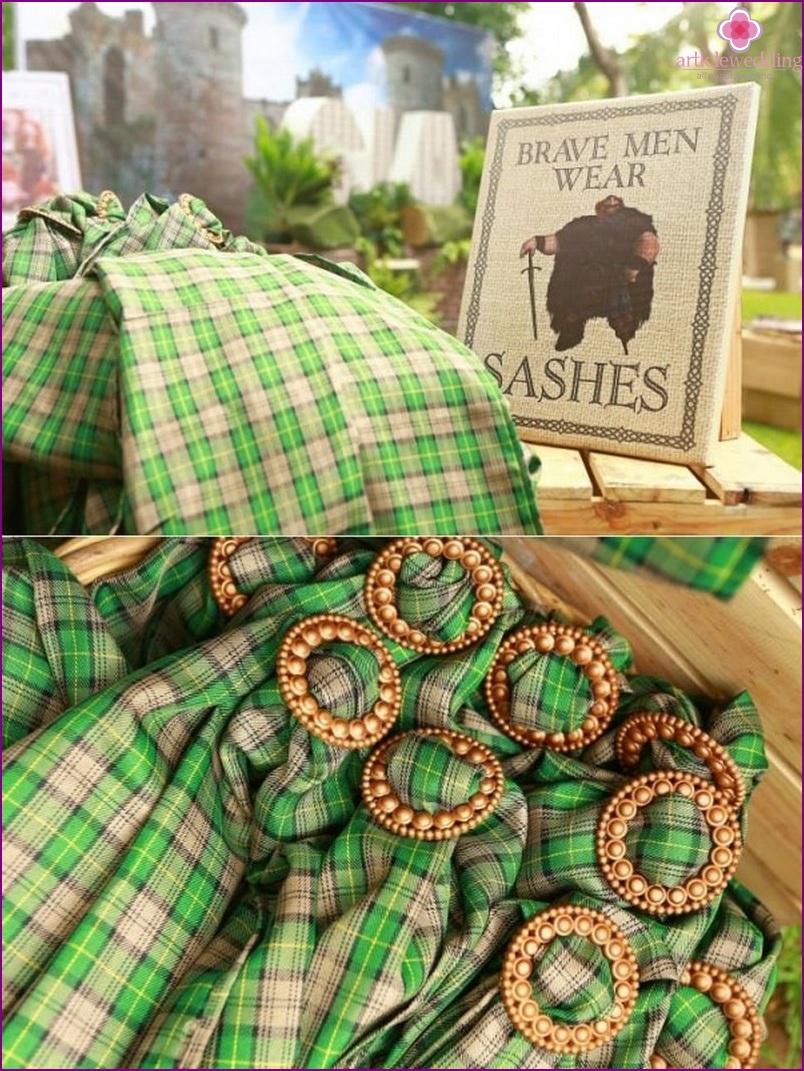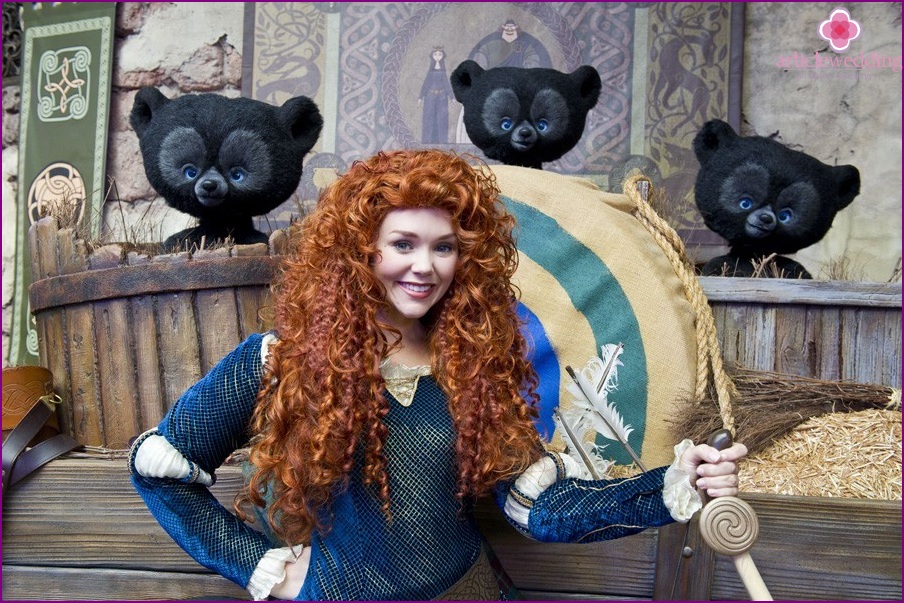 "The beauty and the Beast"
In cinema, quite often they use the motives of the fairy tale "Beauty and the Beast." So why not use this amazing fairy tale as a theme for a wedding. Gorgeous outfits, a magnificent ball, delightful decorations (both vegetable and man-made), original animation - all this can be embodied at a thematic wedding. Highlight image of the bride will be a bouquet of red roses.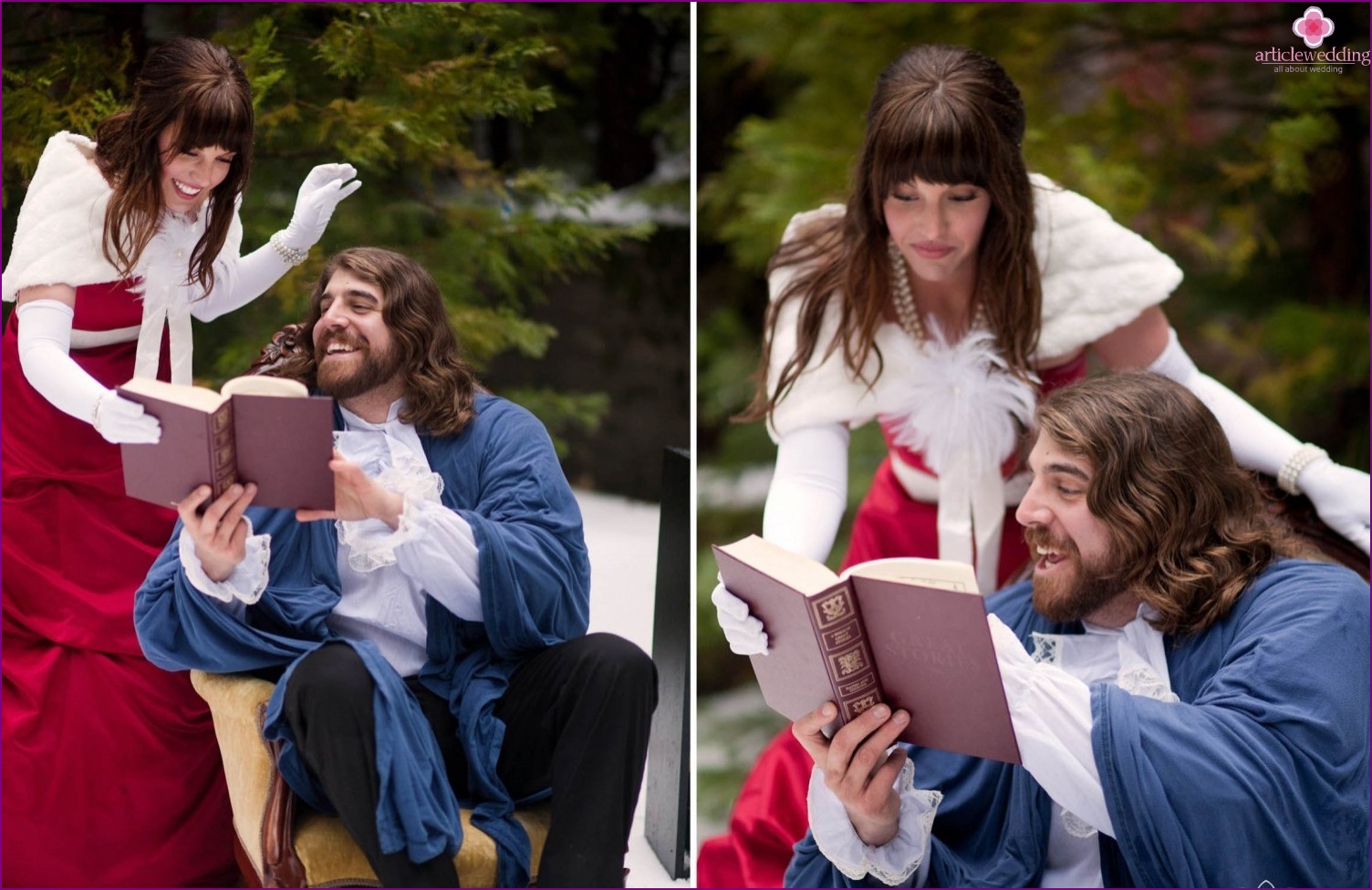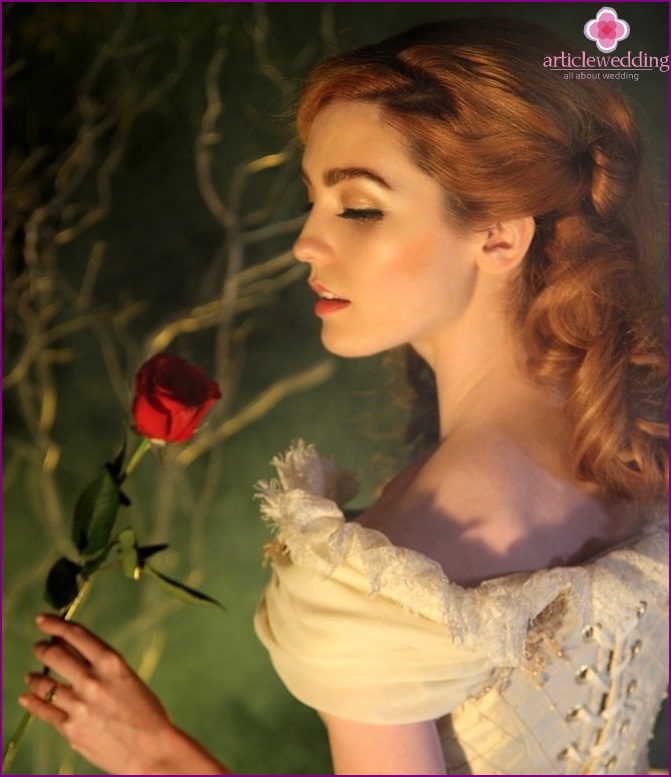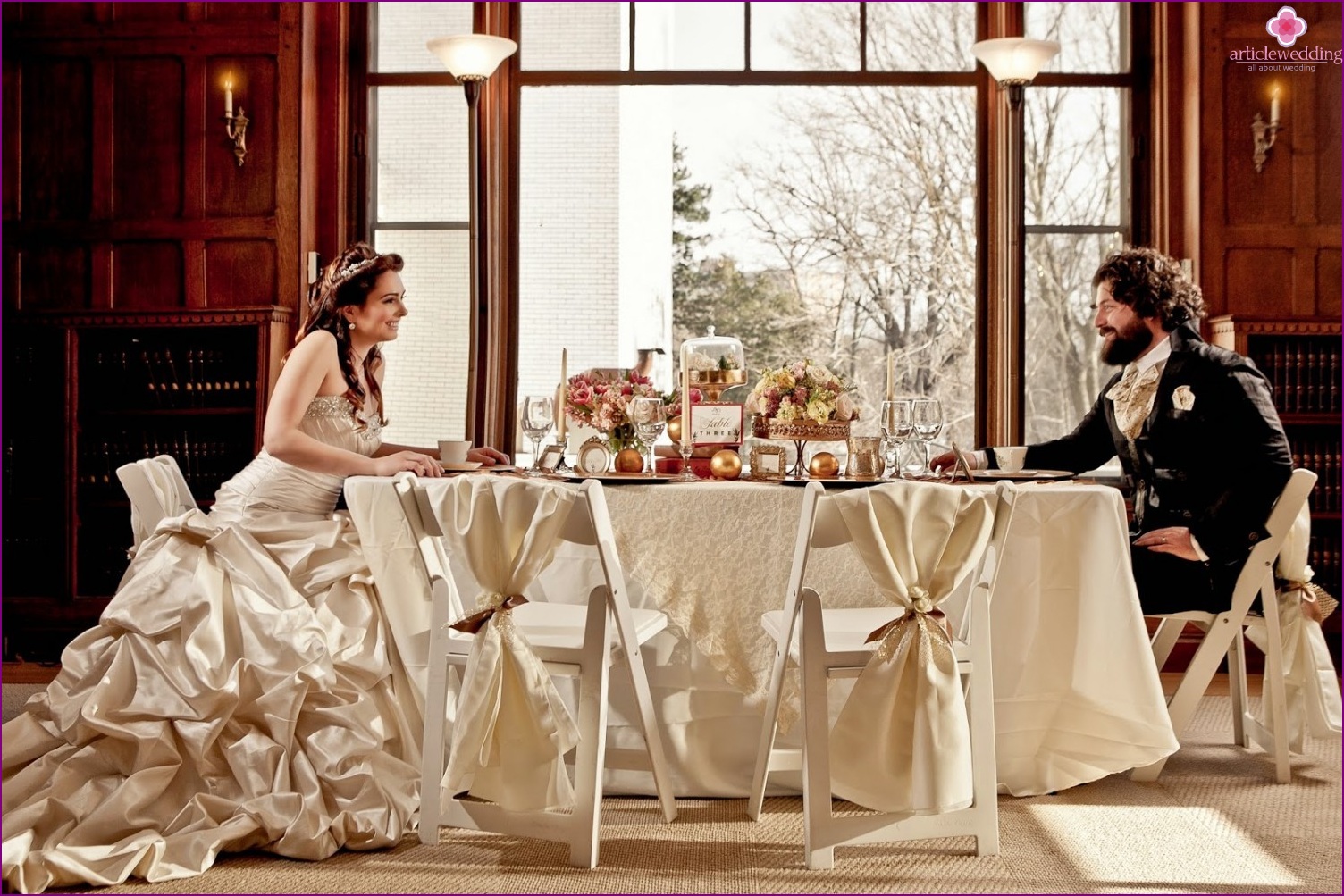 "Sleeping Beauty"
A fairy tale and the eponymous cartoon of the Disney Studio Sleeping Beauty is a great option for a fabulous wedding. A magnificent wedding dress, a romantically decorated castle, a luxurious banquet and a beautiful table setting, accessories in the form of fairies and magic dust - these are the things that will make your celebration truly magical and unique. Photography can be done in the style of an enchanted forest and a house of three fairies. And the main frame should, of course, be the first kiss of the newlyweds.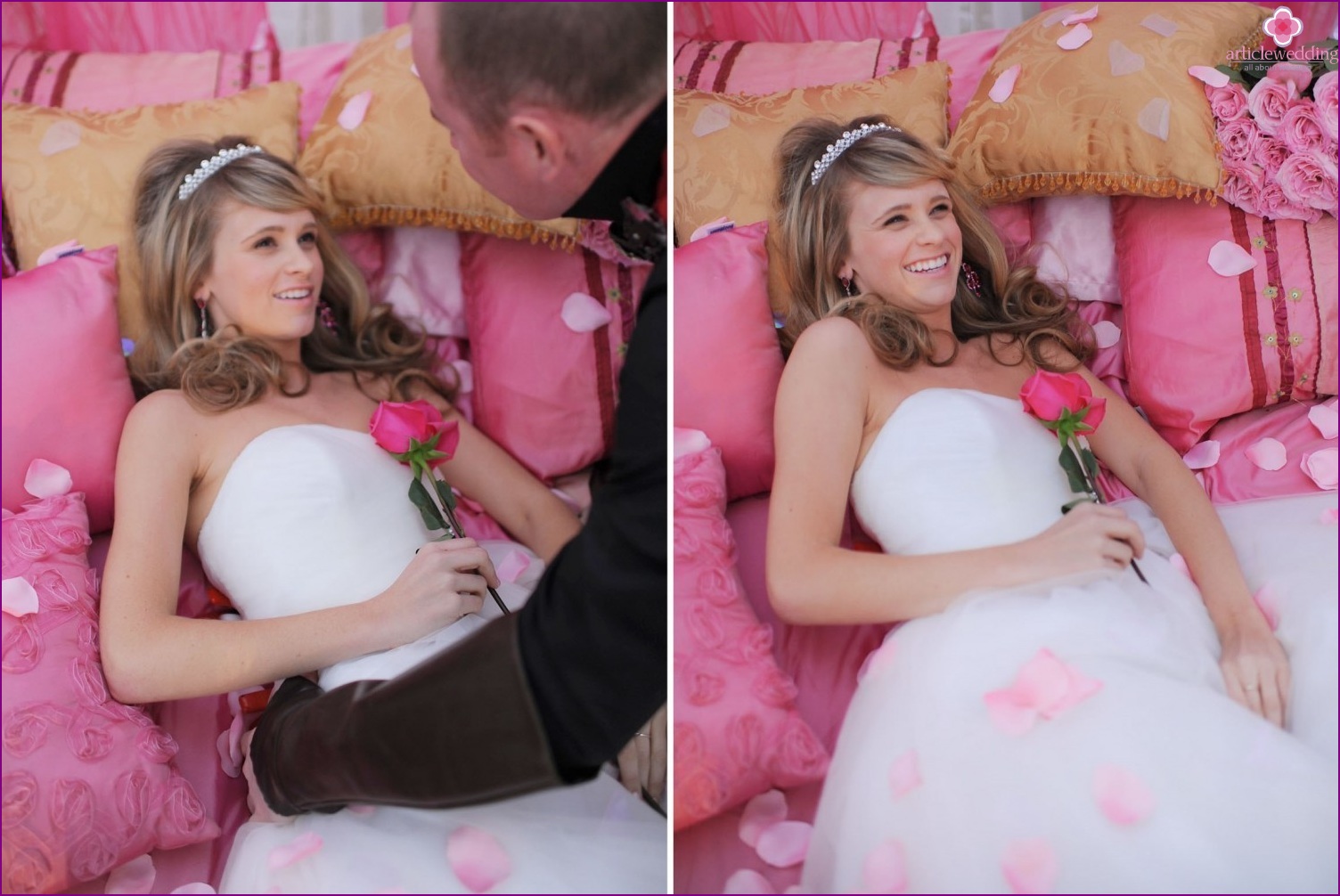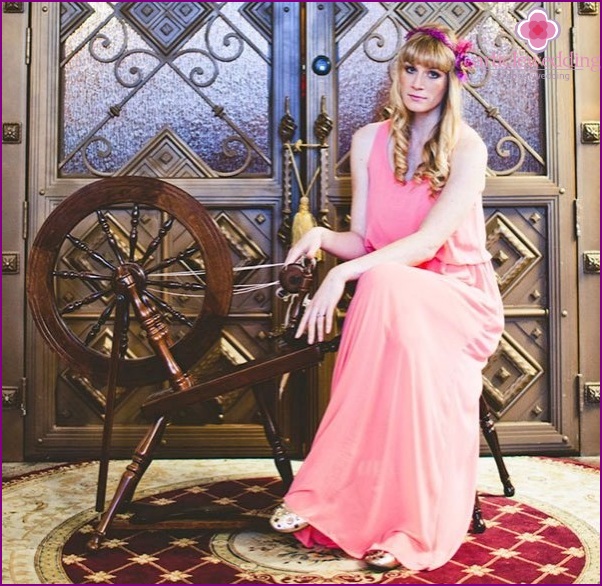 "Inkheart"
If you love eclecticism and believe in miracles, then you should organize a wedding in the spirit of the fabulous film "Inkheart." When organizing such a thematic celebration, use the attributes of the country of Oz, images of mythical characters, elements of a medieval fair and a fire show as entertainment for guests. A wedding banquet can be held in the castle, and the key decorative elements - to make books of various sizes and colors.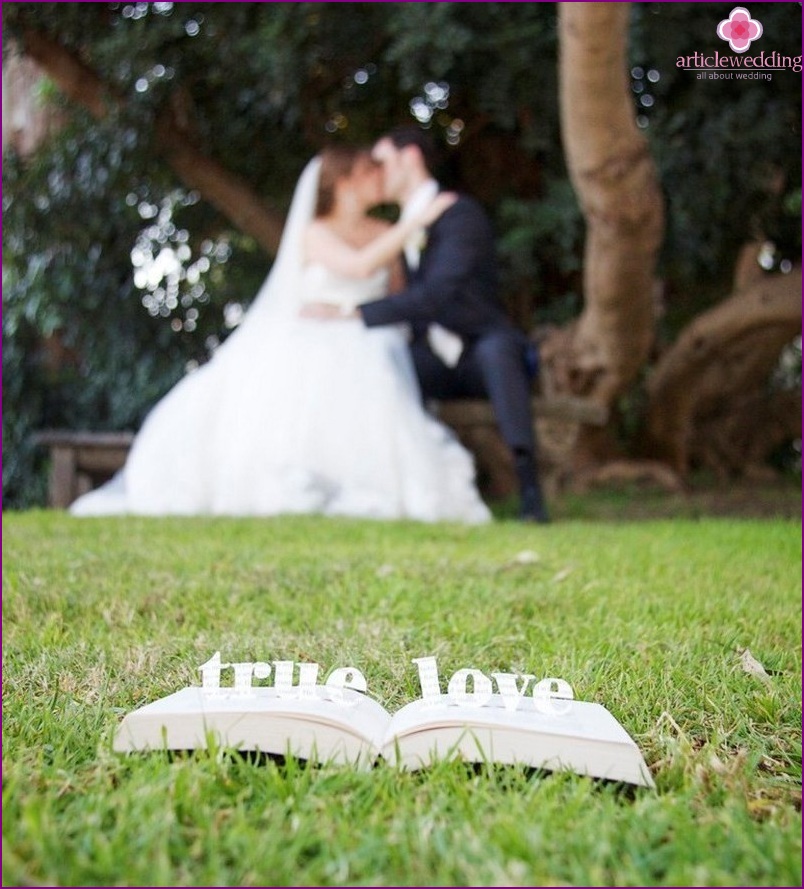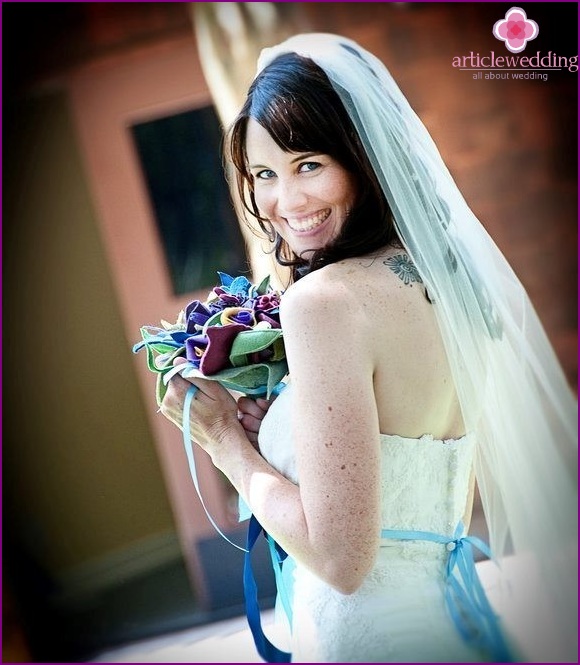 Inspire your favorite fairy tales and their adaptations, give free rein to the imagination, and your wedding will surely turn out to be magical and enchanting.