Contents
---
---
Ahead of the wedding, and you still have so many questions: how to beautifully decorate the hall, whom to call the master of ceremonies for the wedding, and which show program to choose. Or maybe you should not think about such global issues and blame the future husband? You yourself can relax a bit and devote yourself to creative work.
The site www.articlewedding.com will help you create original wedding invitations for guests, which are sure to be a big surprise for them. We are used to the usual paper invitations, but there are still many ways to invite guests to your celebration! No one will guess that the invitation ribbon is hidden in the film cassette! Amazing invitation cards are suitable for both ordinary weddings and stylized ones. It is very appropriate to create such accessories for weddings based on films. To make such accessories is not at all difficult, and as far as money is concerned, the costs will be no more than on the manufacture of paper invitations. However, you must admit that this idea seems much brighter and more interesting! Let's start?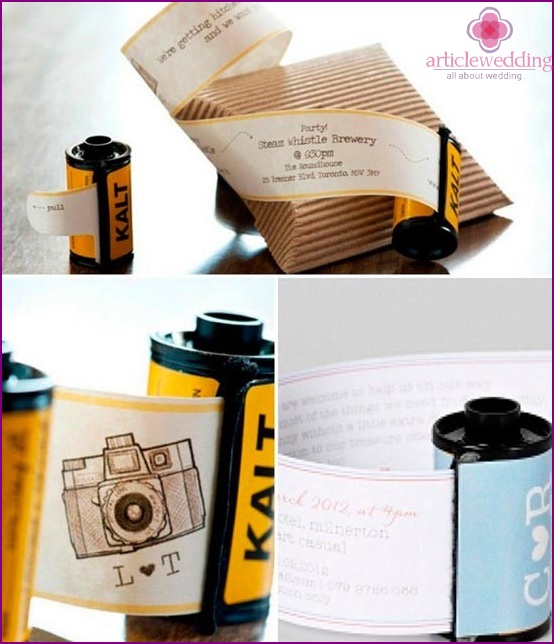 Materials and tools:
film cassette;
opener;
paper of any coloring;
Scotch;
scissors;
marker (black is better).
Time
: 40 minutes.
Detailed instructions:
Each of them probably had some old cartridges for photographic tape lying around. Just ask your friends, they will be happy to share with you, because with modern digital cameras we no longer need any tape or tapes. So, prepare all the necessary materials and start creative work.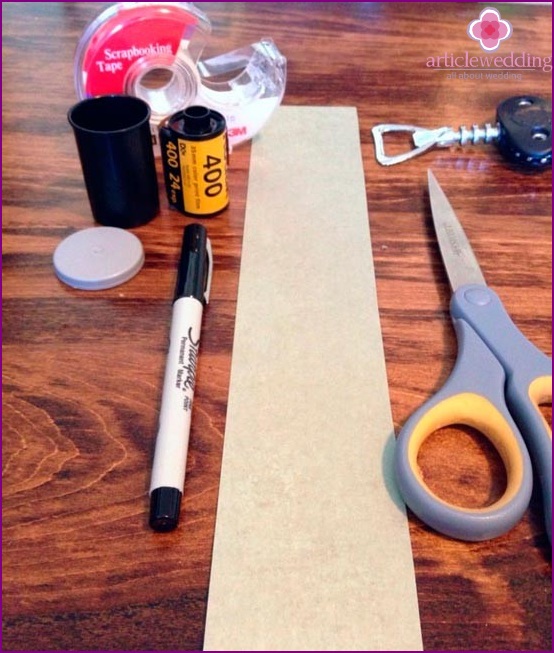 First you need to open the tape cassette. To do this, use an opener. Just be careful, as you should never damage the cassette. Later you will need to reconnect the cassette to the cover.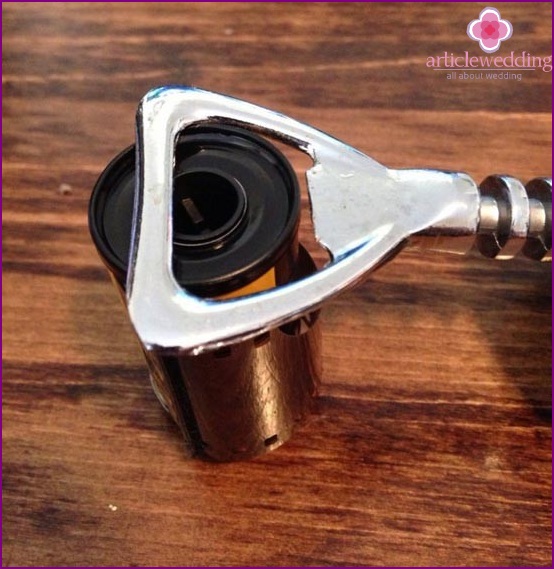 Now you need to remove the film. Just unwind the film with the film or photo and disconnect it from the roller.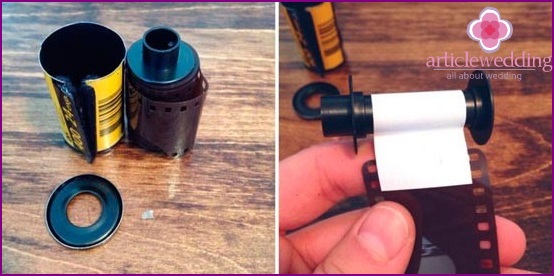 You will need to measure a piece of paper equal to a piece of film. To do this, stretch the film as far as possible and attach to the paper. Mark the sizes and cut a piece of paper film on which the main words of the invitation will be written. From one edge of the paper strip, cut off the edges to form a triangle. On this tip of paper, write a word with a marker «pull», after all, this particular piece will stick out of the film cassette.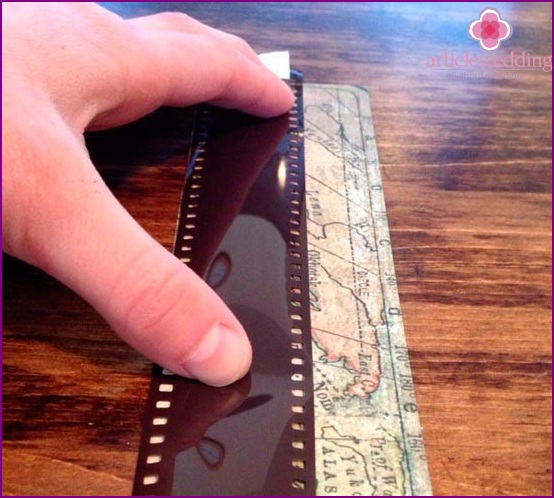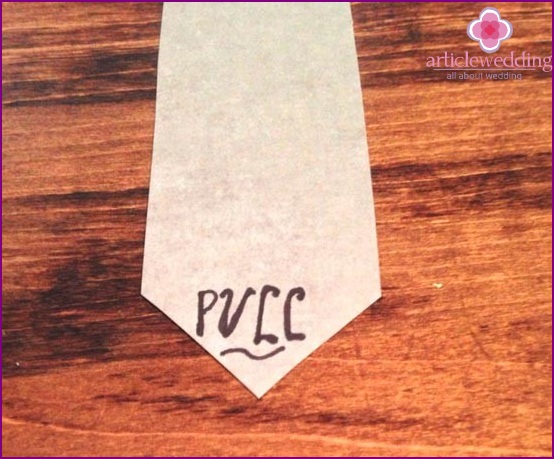 Now is the time to start the inscription. It's best to write words from right to left, as guests will read your message in this way. Be careful not to make a mistake.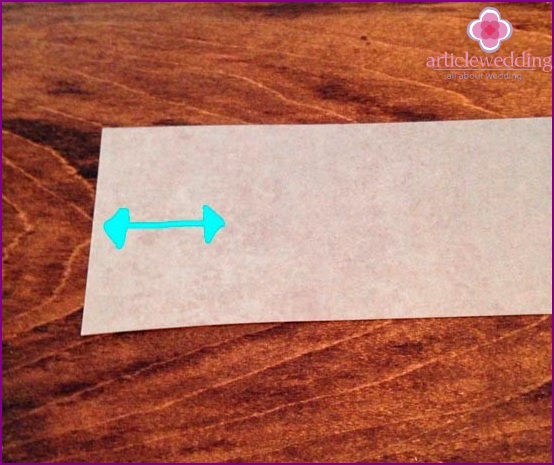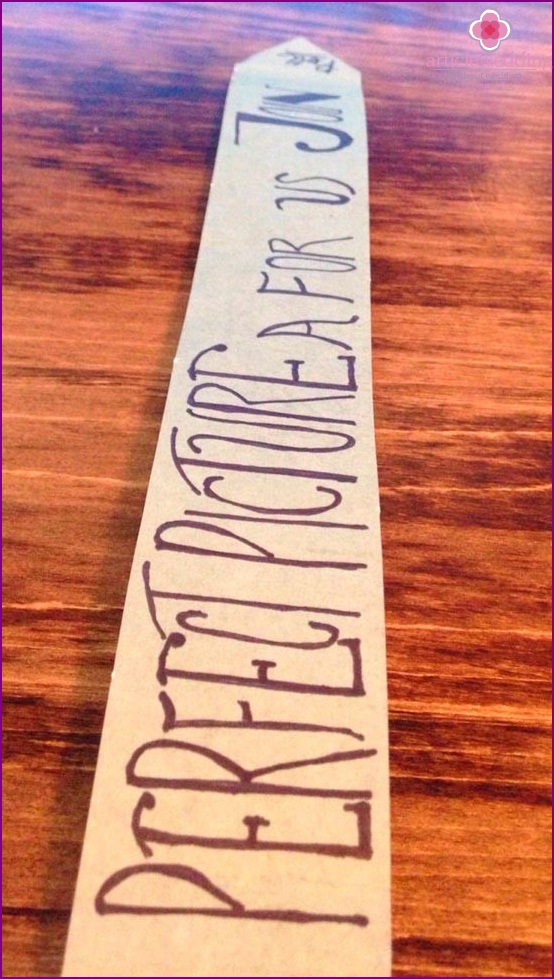 Glue the edge of the tape to the roller using a transparent tape. Now roll a strip of paper like a film. Now it's time for the most difficult part of the master class. You need to put the roller back in the cassette. Most likely, you will not succeed right away. However, try to complete the workshop to the end. Now your original wedding invitation is ready!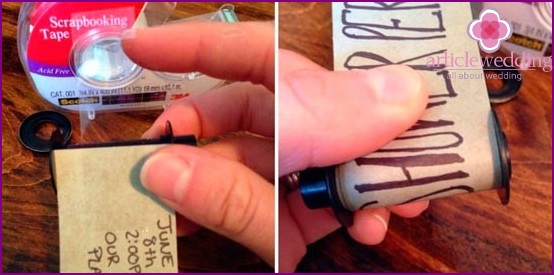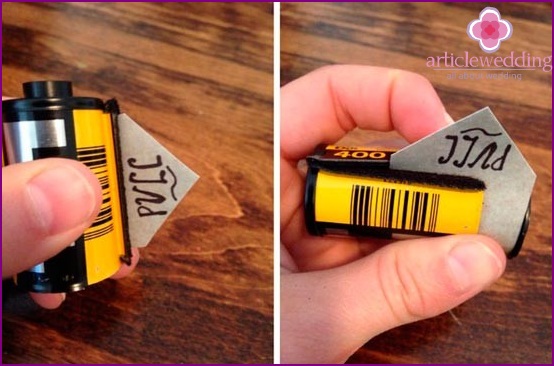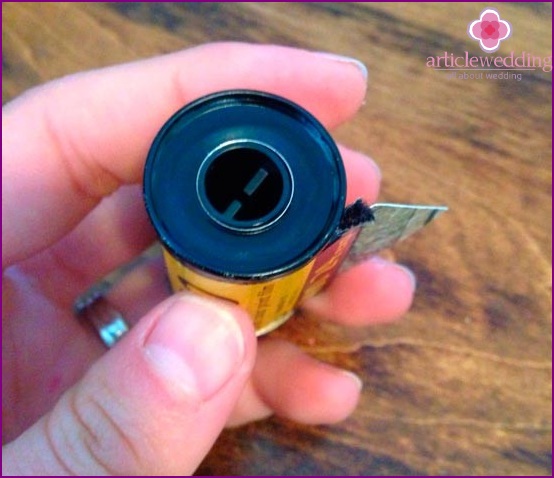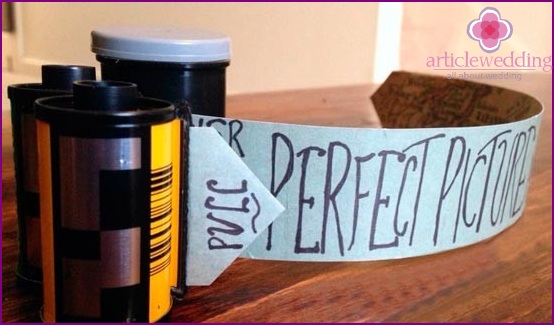 Application options
Surprising people is always original and fun. Just imagine how your guests will be surprised when they receive such a message in an envelope! Never spare time for things that can please someone. The main thing is that your guests are delighted.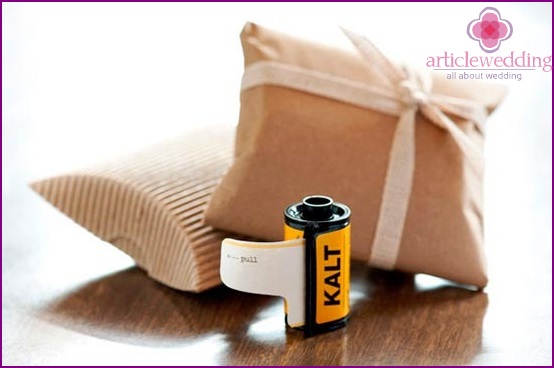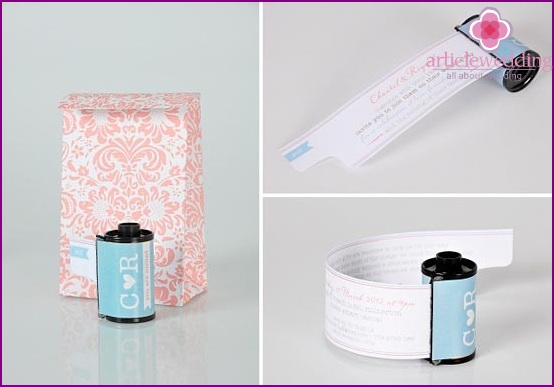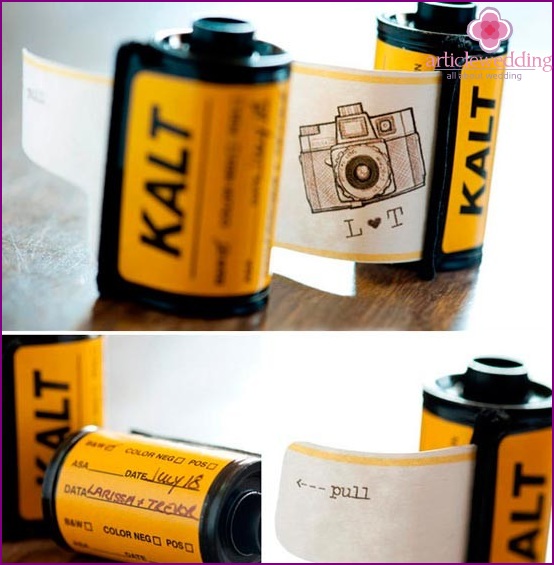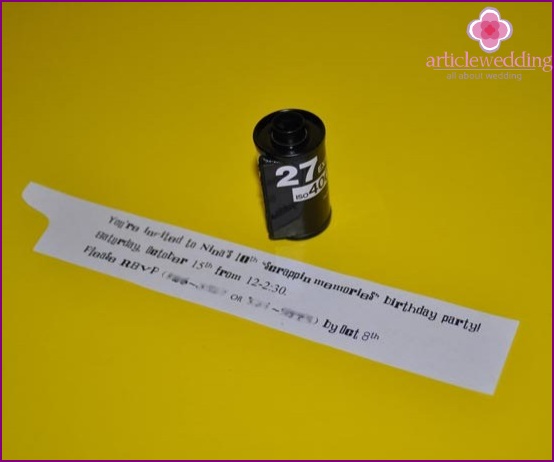 The wedding site www.articlewedding.com is always happy to help dear brides in finding a suitable master class that would help to realize all their dreams. Try new ideas, surprise and cheer yourself and others!