Contents
---
---
Each bride wants her wedding celebration to make a huge impression on the guests. Every detail is thought out, a lot of time is spent on carefully organizing the decorations and decorating the wedding hall. However, it is important to create the right impression even before the wedding begins. Not sure how to surprise guests? There are many options for not only enjoying pre-wedding preparations again, but also taking care of guests.
The site www.articlewedding.com has prepared for you an original workshop that will help you invite guests correctly. To do this, you will need very little time and materials.
Firstly, you can make unique invitations with your own hands, which in themselves are very original and individual..
Secondly, you once again remind guests of the date of your wedding, which will be written on a postcard.
You can also have a great time, because creative work calms and uplifts. If you intend to invite a large number of guests, connect the bridesmaids to the invitation. Thus, you will receive many beautiful unique invitations for guests.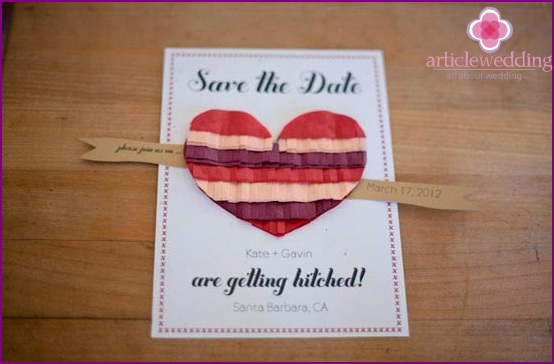 Materials and tools:
tissue paper (2-4 different colors);
a piece of cardboard of golden color;
cardboard (for making hearts);
glue;
shears for shredding;
ordinary scissors.
Time
: 30-40 minutes.
Detailed instructions:
First you need to make some blanks. On the Internet you can find several ready-made templates with the words of the invitation. You can also write a template on your computer. Write your names, invitation words, and do not forget about the wedding date! Then just print them on paper, cut and stick to the card.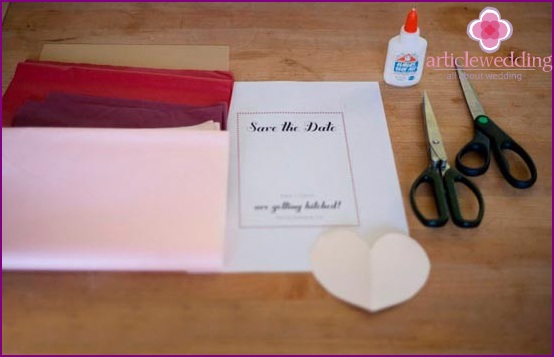 Now take the first sheet of tissue paper. Start folding it into an accordion, as indicated in the picture. Make 5-6 folds and cut off the excess paper. Do the same with the rest of the paper in different colors. As for color, it is best to choose red and pink shades, because they are characteristic of the heart.
Take the scissors and start cutting a strip of paper without cutting to the edge to get a fringe. Start cutting from the side where there are fewer folds. In total, you should get 6 strips of paper. Lay strips on top of each other, gluing their edges together.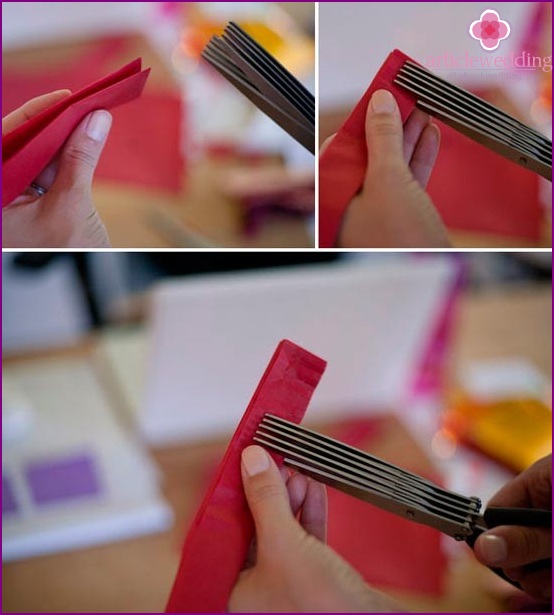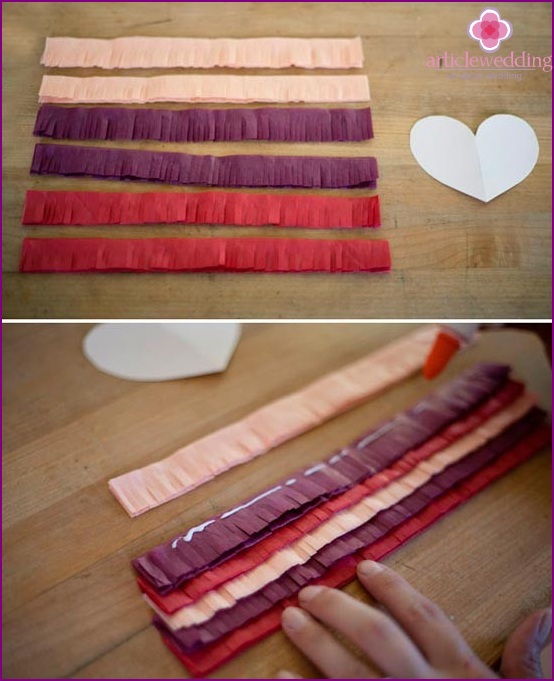 Cut a small heart out of cardboard to make it smaller than a fringe. Spread glue on the heart and glue it to the fringe. Cut off all excess paper using regular scissors.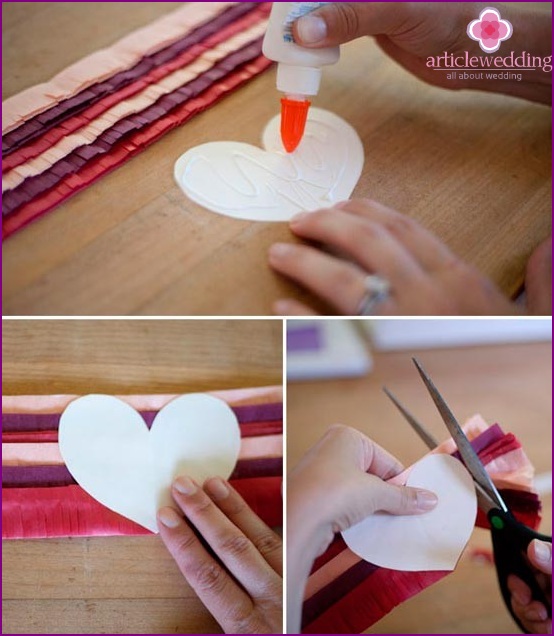 Now take your card, on which the inscriptions glued by you before the start of the master class should already show off. Glue two strips of cardboard with the date of your wedding on both sides of the card. Place a wonderful heart on top, which allows you to hide the uneven edges of cardboard strips and will become the central decoration of the card. A wonderful invitation is ready!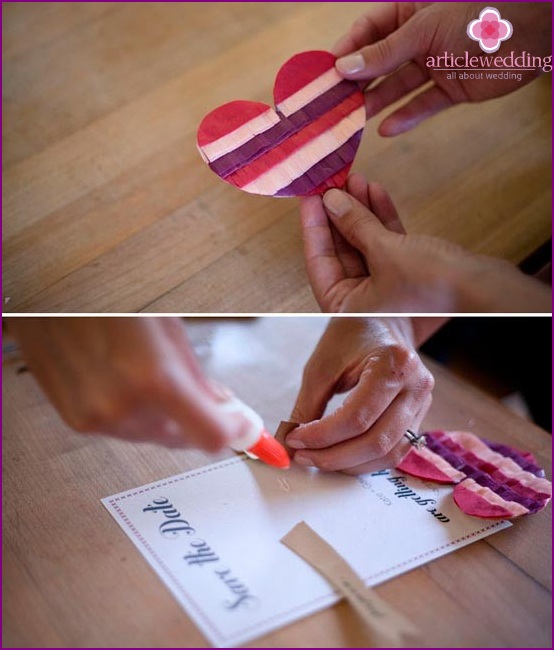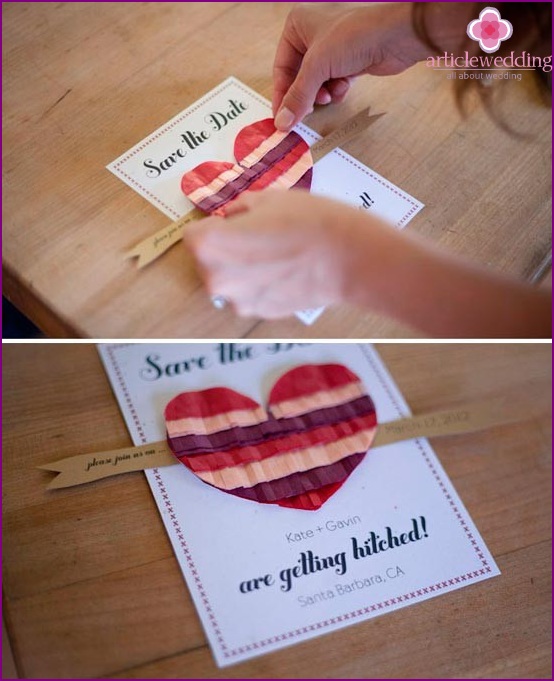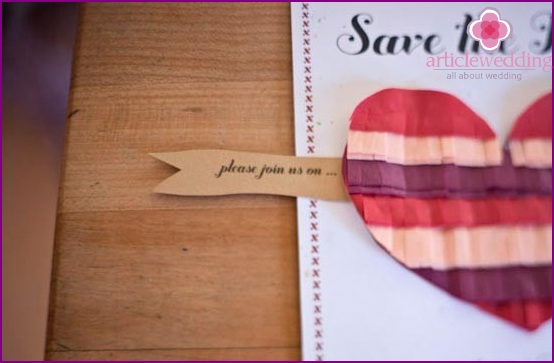 Application options
As you can see, making wedding invitations is easy and simple, you just have to recharge yourself with a good mood. Guests can put such cards in a section or on a dressing table and certainly will not forget the date of your wedding.
Hearts with a decoration made of tissue paper can also be used in the decoration of a bachelorette party or during a photo shoot. You can use different colors and decorations to decorate the invitation. The main thing is that it clearly shows the date of your holiday. Postcards will be a wonderful gift for guests!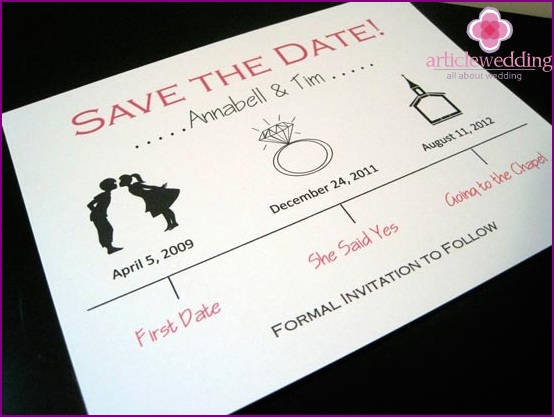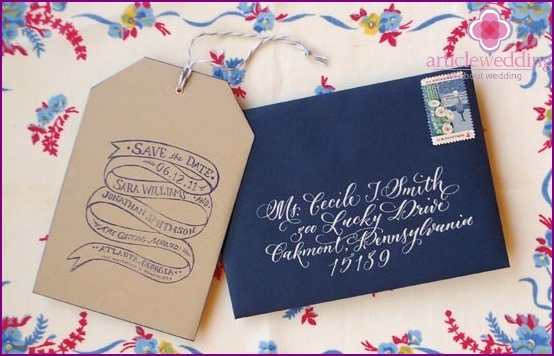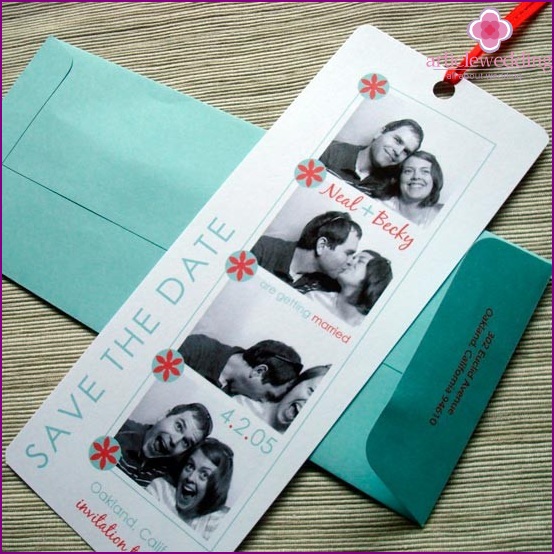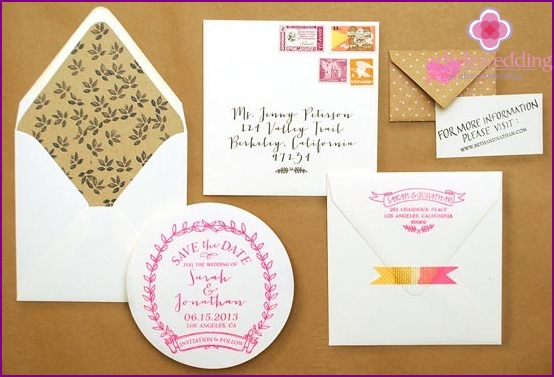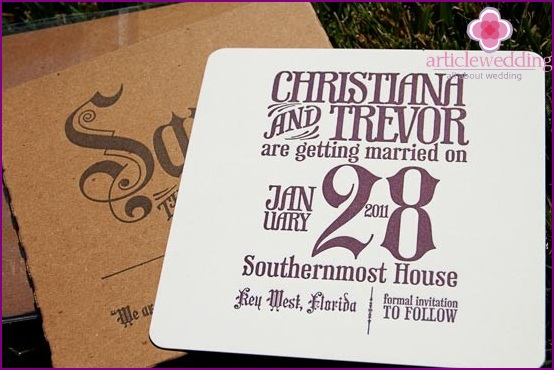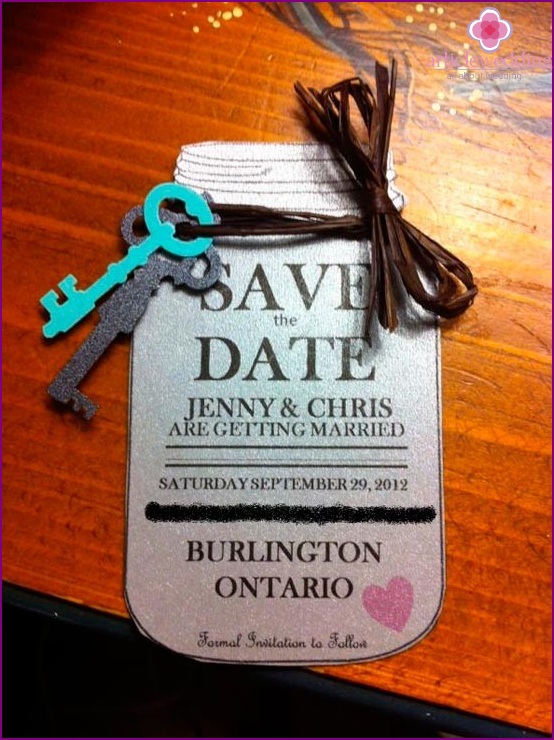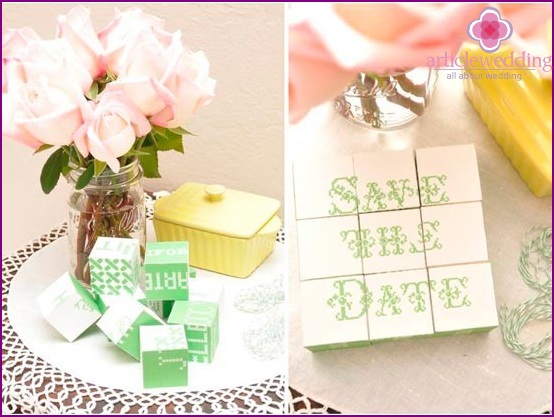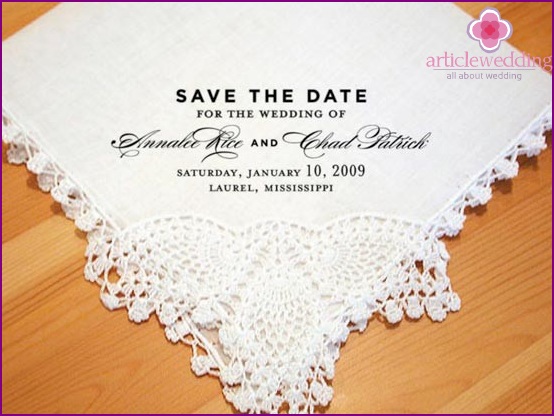 The wedding portal www.articlewedding.com has many unusual workshops for every taste.!