Contents
---
---
Wedding memories are perhaps the happiest in the life of every person. The bride and groom, a white wedding dress and an elegant black suit, fragrant flowers and bright candles, exciting bustle and the expectation of a holiday - this is what no wedding can do without. And the more details the celebration will be filled with, the brighter the images and style of your wedding will be..
Often, to organize a wedding, a large number of specialists are involved, but no one will be able to feel your mood better than you yourself. Only you can reflect in this or that wedding accessory the true feelings that bind the two lovers. The site www.articlewedding.com invites brides to contribute to the design of their wedding event by decorating the glasses. Such an idea will be a surprise not only for the groom, but also for the guests. How nice to make your own decoration for the festive table! This will not only allow you to show your imagination and creativity. You can also have a great time, discover new abilities.
In our master class, we will tell you how to make elegant wedding glasses, which, due to their exclusivity, can distinguish your couple from other newlyweds, and make your wedding unforgettable for everyone.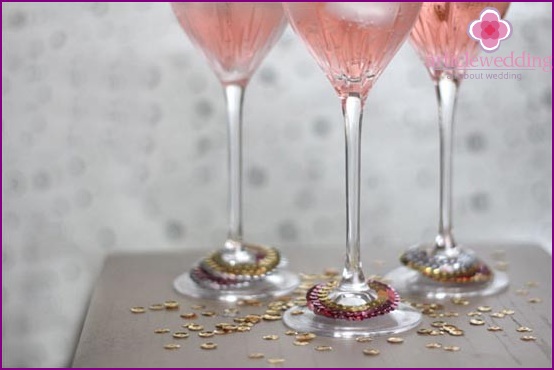 Materials and tools:
sequins of a suitable color;
metal rings (diameter 2 cm);
gun (with hot glue);
pliers for fixing finished rings.
Time
: 15-20 minutes.
Detailed instructions:
Sequins have always been used to give shine and chic to accessories. Our workshop is no exception. If you follow the step by step instructions, you will soon be able to create an original design of wedding glasses!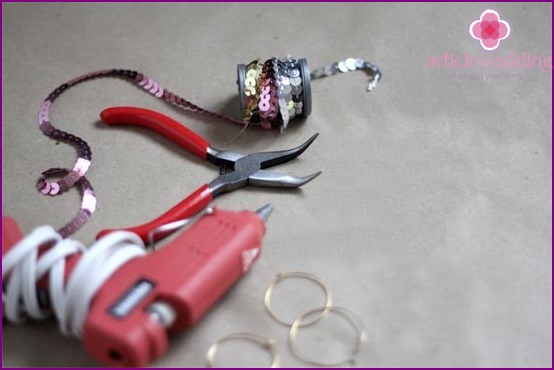 To begin with, we will make the fasteners on the ring of wire. Using pliers, gently bend one end of the ring at an angle of 90 degrees. The other side of the ring with the same pliers should turn into a loop. Thus, you will make a fastener that will help to fix the ring on the leg of the glass.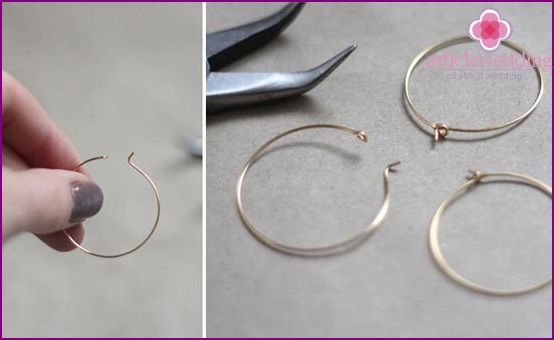 Next, we will attach sequins to metal rings. To do this, place them along the contour of the metal billet. To fix the structure, use a hot glue gun. Leave the small end of the sequin thread loose. This trick will allow you to hide the clasp after you fasten it. Do not spare glue and firmly press parts for more reliable bonding.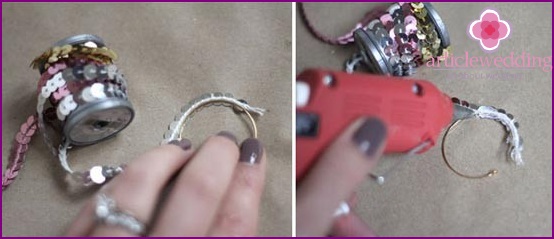 After you pasted sequins on a metal ring, you should do the same action a second time. A new layer of sequins sticks on top of the first. Moreover, part of it should be relative to the first row. The same should be repeated a third time..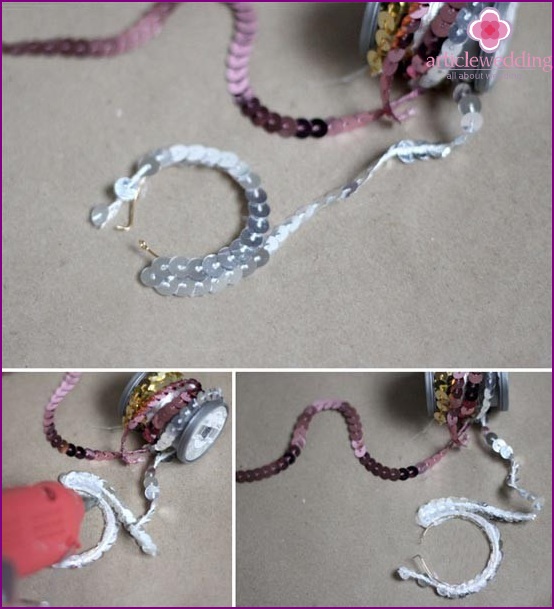 Now it remains to fix the shiny rings on the leg of the wedding glasses - and your accessories are ready!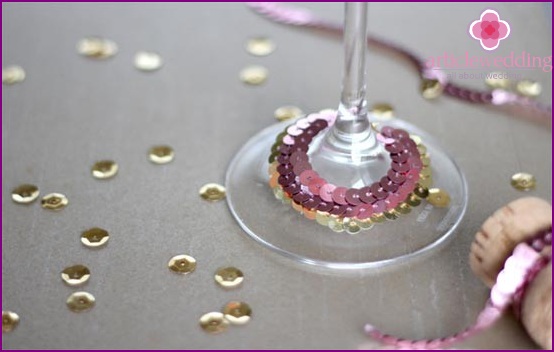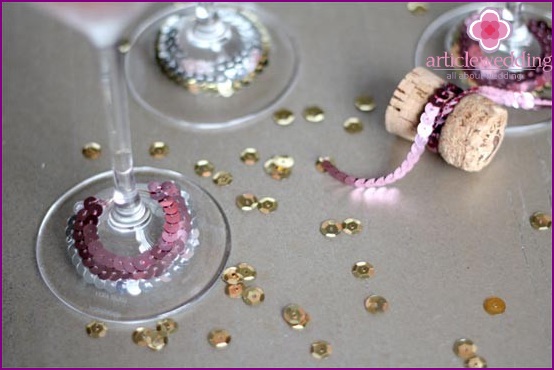 Application options
To make wedding decorations even more noticeable, fasten several rings with sequins to the stem of the glass at once. Do not forget to combine colors, do not be afraid to experiment, choosing different shades to decorate wedding glasses.
So you will make the glasses even more interesting, and most importantly, you can reflect your mood or share it with the guests, creating a unique glass for each guest. Each of those present, having received a handmade glass, will be pleasantly surprised! Also, in addition to sequins, you can make jewelry from beads, beads and unusual rhinestones.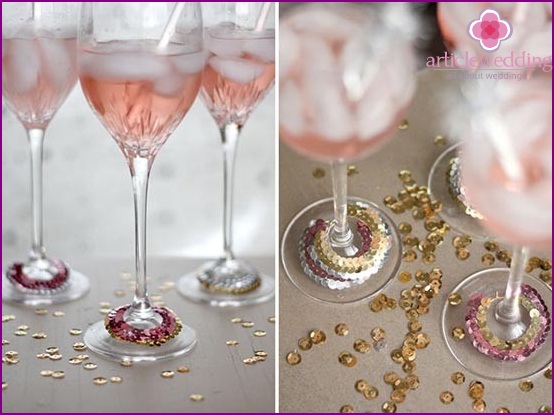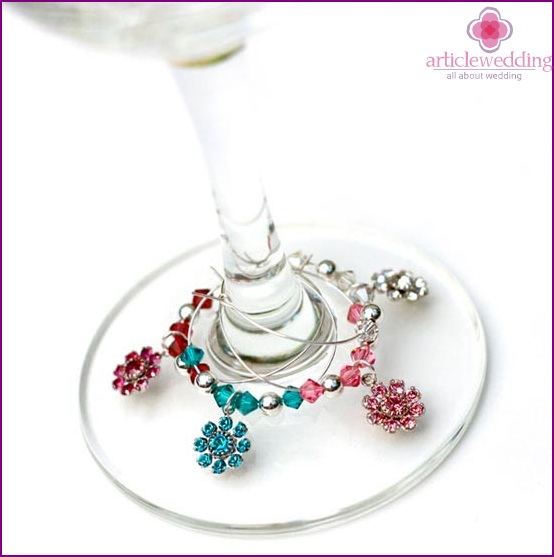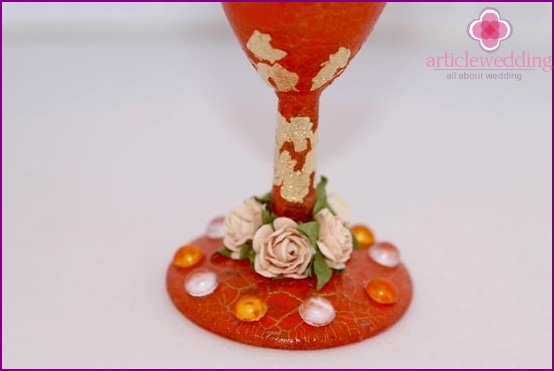 On the wedding portal www.articlewedding.com you will learn how to easily and simply create a true celebration and get a lot of pleasure from creative work.!