Contents
---
---
It is difficult to imagine a wedding at which there will not be a single flower. Any wedding is associated with lush wedding bouquets and floral decoration of the table and arch above the table of young.
Why is the use of flowers so relevant in the world of wedding decor?
Firstly, flowers bring notes of romance to the atmosphere of any celebration. They create a unique atmosphere of joy and harmony..
Secondly, flowers fill the wedding hall with a subtle heady aroma. Decoration with flowers is an opportunity to create a unique wedding design.
And most importantly, the bride herself can easily craft flower accessories for her wedding. You will learn about how to feel like a real florist on the wedding website www.articlewedding.com. You will learn how to create luxurious handmade ornaments from simple materials..
For this master class, you can choose any color options of different shades, we preferred beautiful hydrangea flowers. Hydrangea is a romantic flower with beautiful pastel shades that will be combined with almost any interior. Such wedding decorations should be made immediately before the wedding day so that the flowers do not wilted. Connect your bridesmaids to creative work and you'll get the job done quickly!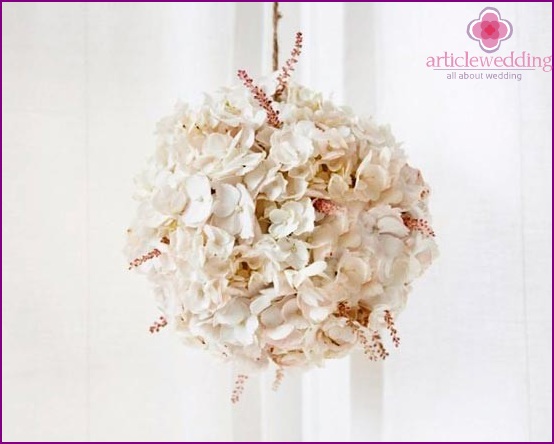 Materials and tools:
floral sponge in the shape of a ball;
rope;
water;
scissors;
gardening scissors;
hydrangea;
pink flowers.
Time
: 30 minutes.
Detailed instructions:
Before starting the master class, pre-purchase all the necessary materials, namely a rope and a floral sponge in the shape of a ball. Such a ball is needed so that the flowers do not wither for as long as possible, since it absorbs water perfectly, which is so necessary for the flowers. You can buy it at a flower shop.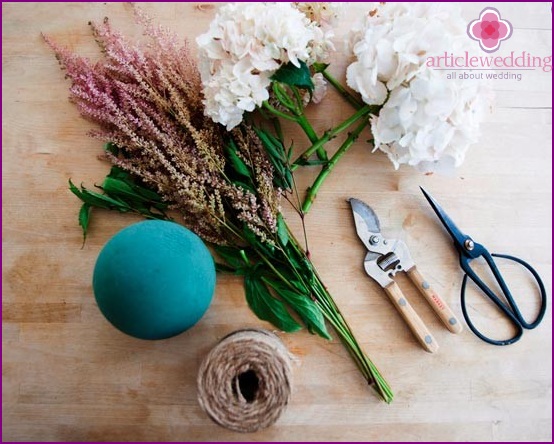 Unwind the required amount of rope so that it can be fixed on a ball made of foam rubber. Also leave a piece for which you hang the ball over the table. Gently wrap the rope around the ball and tie a few knots.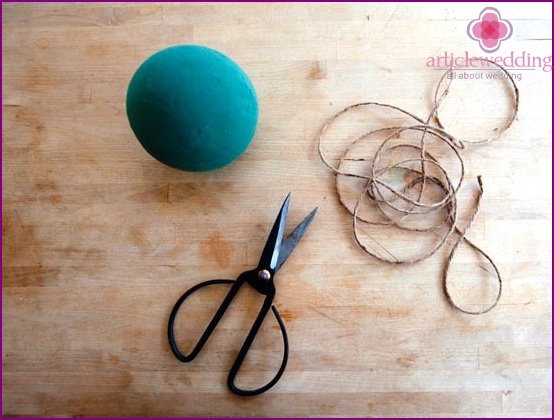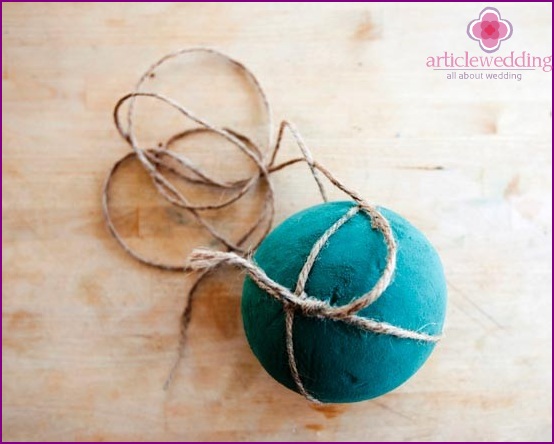 Take a sprig of hydrangea and use garden clippers to cut flower stems from it. The length of the stem should not exceed three centimeters so that the stems can be inserted into the ball. Dip the ball in water for a few seconds to absorb enough liquid. Make sure that there is not too much water and it does not drip from the ball.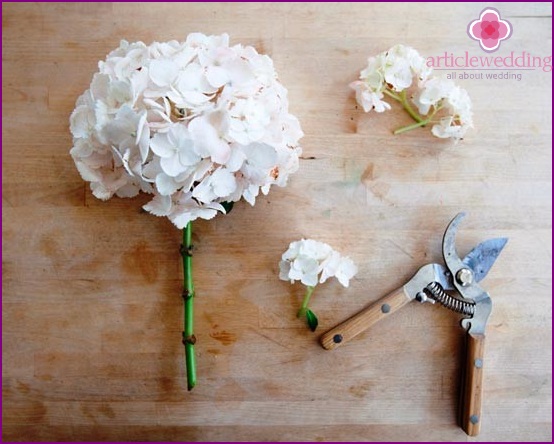 Now start decorating the ball with flowers. Just push the stem into the foam, and the flower will firmly fix in the ball. When half of the ball is decorated, you can carefully put it on the table, directly on the flowers. Decorate the entire ball with hydrangea flowers. Try to pin flowers into the ball so that the foam is not visible. Use pink flowers to create a slight contrast. Wonderful pendant decoration ready!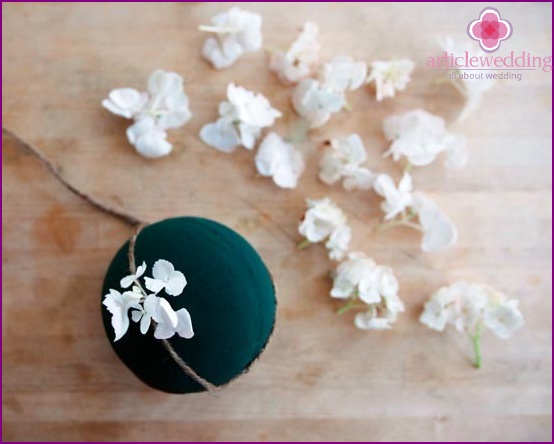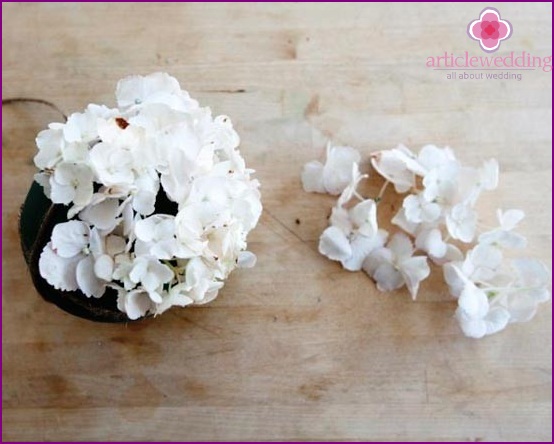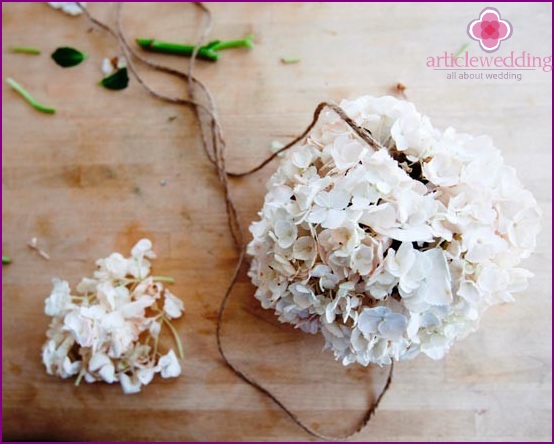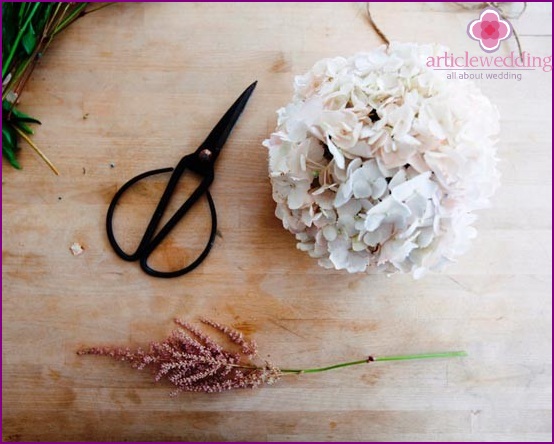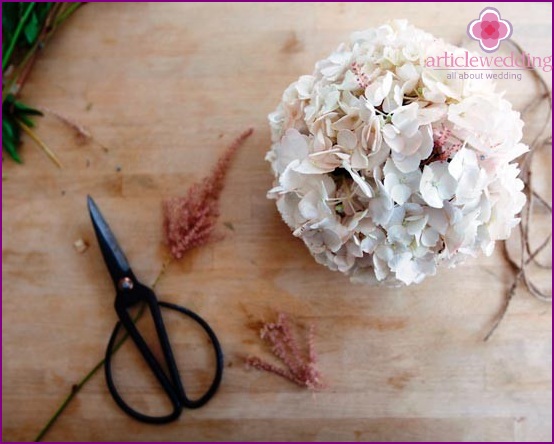 Application options
Such a wonderful wedding accessory can be hung over the festive table or on the guests' chairs. Also, fashionable flower balls can be used at a wedding photo shoot.
You can choose any flowers for decoration of flower balls, the main thing is that they harmoniously combine with each other. You can also use artificial flowers to create such decorations. However, fresh flowers will look more elegant and fresh. You can decorate such fashionable flower balls with rope made of beads or beads to make them even more original..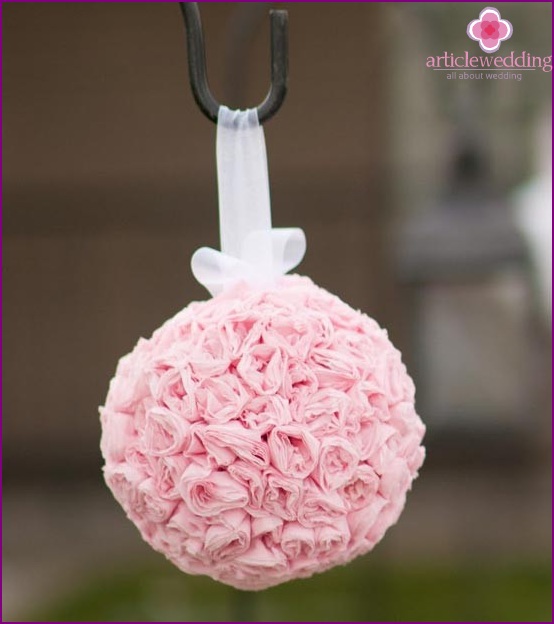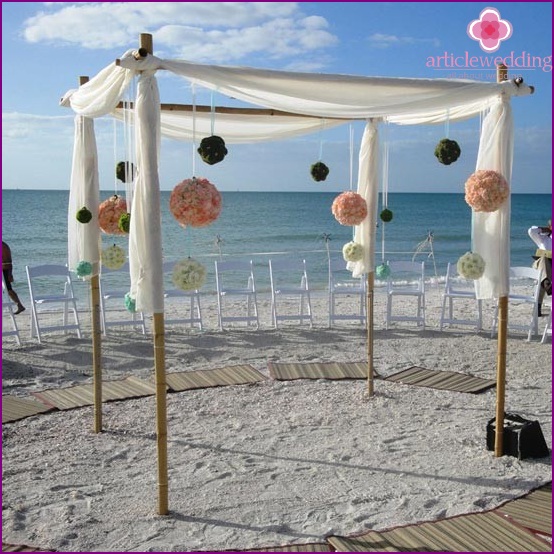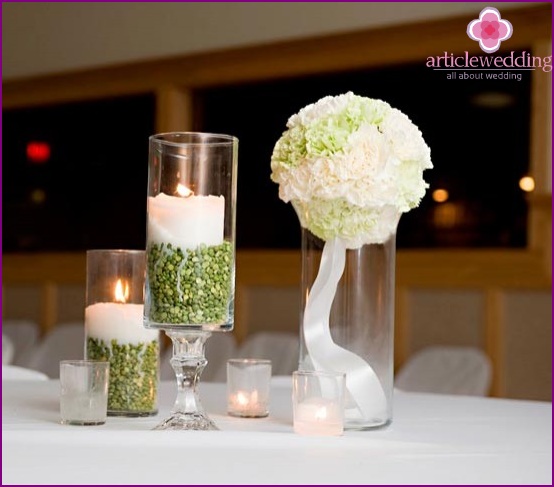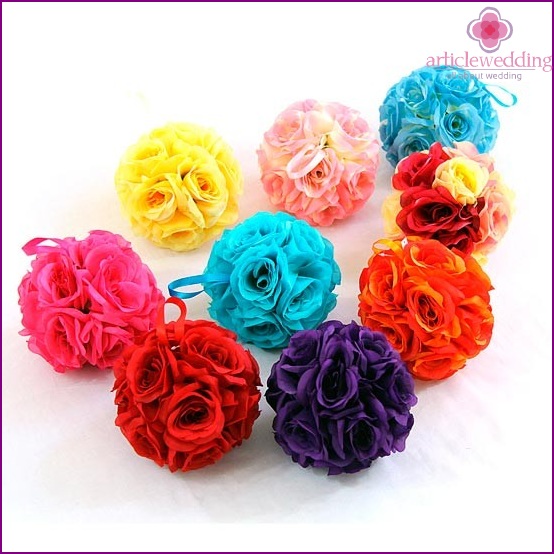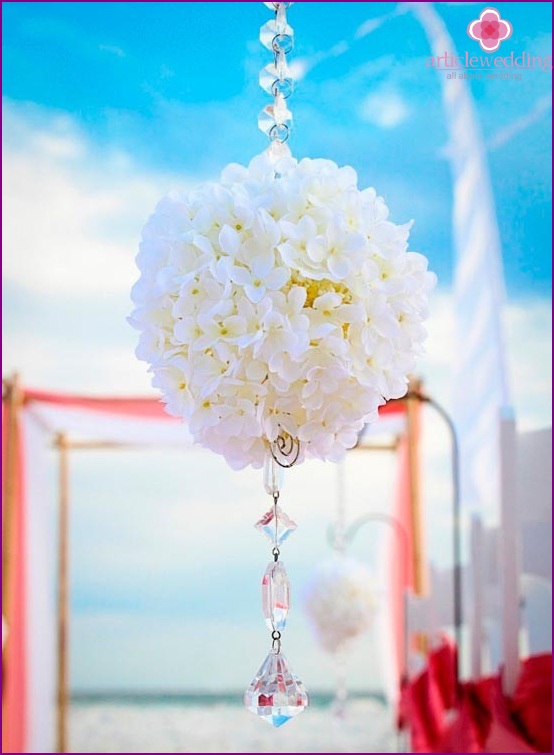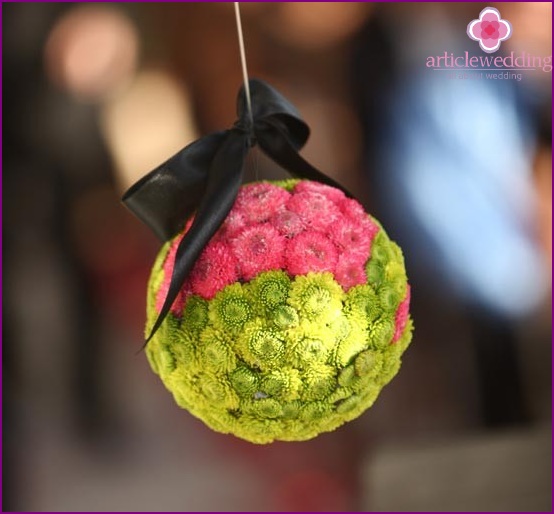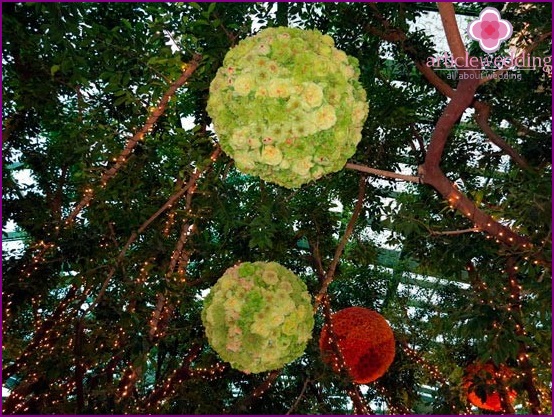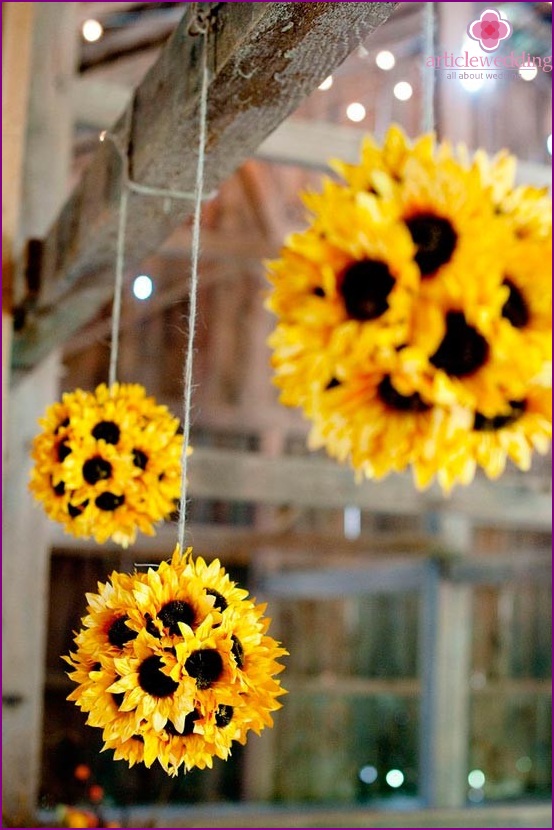 The site www.articlewedding.com hopes that your balls will turn out to be very beautiful and neat and will delight you throughout the wedding day!