Contents
---
---
Girls, of course, are different. And they have different concepts of fun. But each bride and her friends are simply obliged to fervently celebrate a bachelorette party and have fun from the heart before the wedding. And how to do this, prompt hobbies of girls, according to which we tried to choose options for bachelorette parties in this article.
Languid girls
If you and your friends carefully monitor yourself and don't want to turn a bachelorette party into an evening of madness, arrange a celebration of body and soul - visit a spa-salon or a beauty salon. If you organize such a bachelorette party in advance of the wedding ceremony, you can combine business with pleasure. You will have a good rest, and take care of your appearance before the wedding, and talk to your friends for a couple of pleasant cocktails.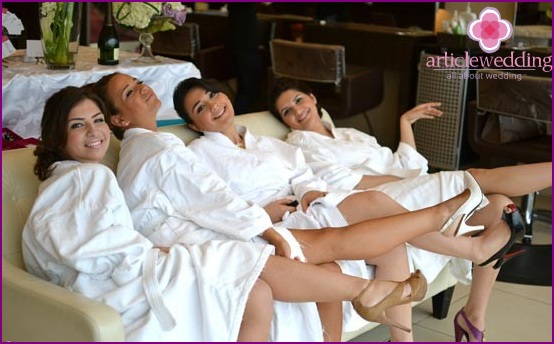 Adventurers
Traveling or camping is a great bachelorette party option for curious and restless girls, the wedding portal www.articlewedding.com concluded. If you like to discover new things, are interested in unusual trips, have nothing against adventure, why change yourself? Organize a short trip to the nearest attraction or a longer tour to uncharted places in a friendly female company. And then you will definitely have something to remember.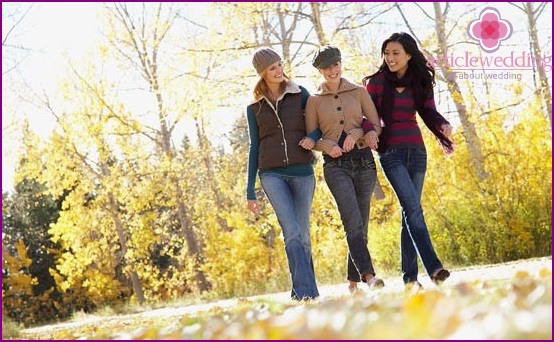 Hostesses
For a fun bachelorette party, it is not at all necessary to go to immense distances, and you can even not leave your house. If you rarely communicate with friends, invite them to visit you, prepare a fun feast together (muffins, cakes, sushi, pizza, fondue, ratatouille - to your taste). Joint activities bring together, and the house creates a cozy and relaxed atmosphere..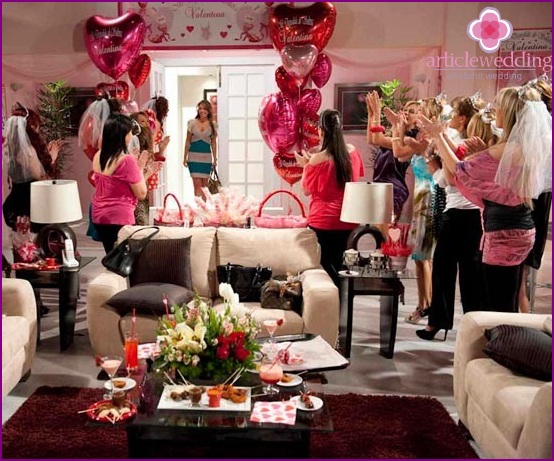 Kind hearts
If you love nature and animals, invite your friends to a nearby farm. Arrange horseback riding, feed ostriches, cuddle rabbits - animals always bring positive emotions. During a bachelorette party, organize a picnic in the fresh air or even order barbecue. And at the end of the holiday, you can launch helium balloons into the sky or, for example, arrange a small firework.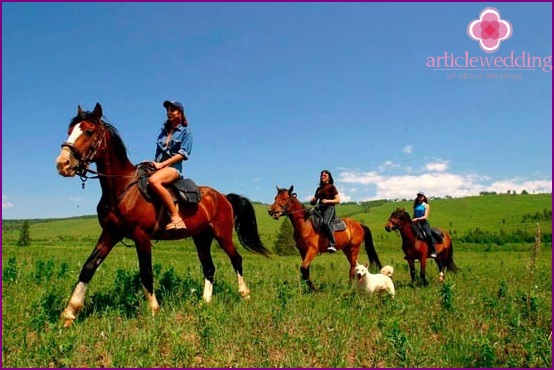 Sensitive lady
You can please yourself and your friends by organizing an excursion to a perfume factory or to a company that produces cosmetics. Test new items, inhale pleasant aromas, listen to the history of perfumes and pick up your unique bouquet. This is an original and sophisticated version of a bachelorette party..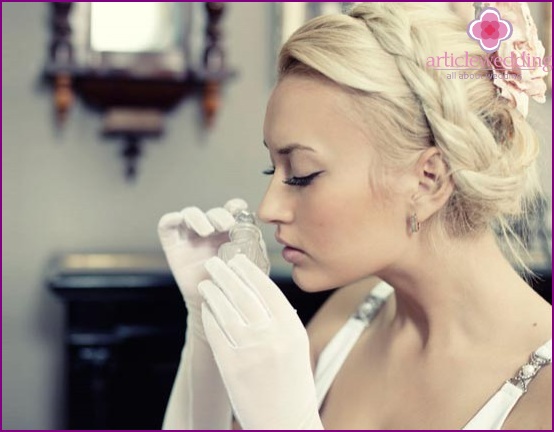 Mystery Girls
Why not spend a bachelorette party, as our distant great-great-grandmothers of the Slav did? Get together, light candles (and incense sticks, for example) and have an evening of fortune telling. It will be fun and mysterious, and the bachelorette party will be remembered by all for a long time, the site www.articlewedding.com is sure.
Young ladies
Extreme and adrenaline are loved not only by men. If your friends do not mind, go to meet the most unexpected activities: jump with a parachute, go snowboarding, learn roping jumping, learn how to jump on a trampoline or even try to play paintball. However, try to organize such a bachelorette party earlier than the wedding day (at least for a month), because in spite of the precautions, it can be traumatic. In the end, be safe and make sure that you have 3-4 weeks to remove potential bruises or bruises.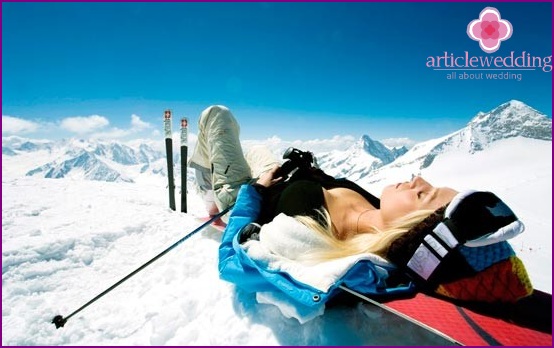 Romantic person
If you cannot imagine life without romance and tender feelings, please yourself at the bachelorette party. There are many options: from photo shoots on the background of mesmerizing landscapes to the launch of sky lanterns. Make wishes, prepare little surprises for friends, do romance with your own hands.
Arranging an original and unforgettable bachelorette party is not so difficult. The main thing is to remember the interests of friends, to calculate the right time for a bachelorette party in the general plan for preparing for the wedding, and, of course, to realize small dreams.