Contents
---
---
A wedding is a unique event in the life of each couple. Therefore, all newlyweds want their celebration to be bright, memorable and impressive. And here it is important to think through everything to the smallest detail: from buying wedding dresses and decorating the hall to choosing entertainment for guests. If you do not want your friends and relatives to be bored at the wedding, prepare the most interesting entertainments for them. The portal www.articlewedding.com presents to your attention the top 11 modern entertainment for guests.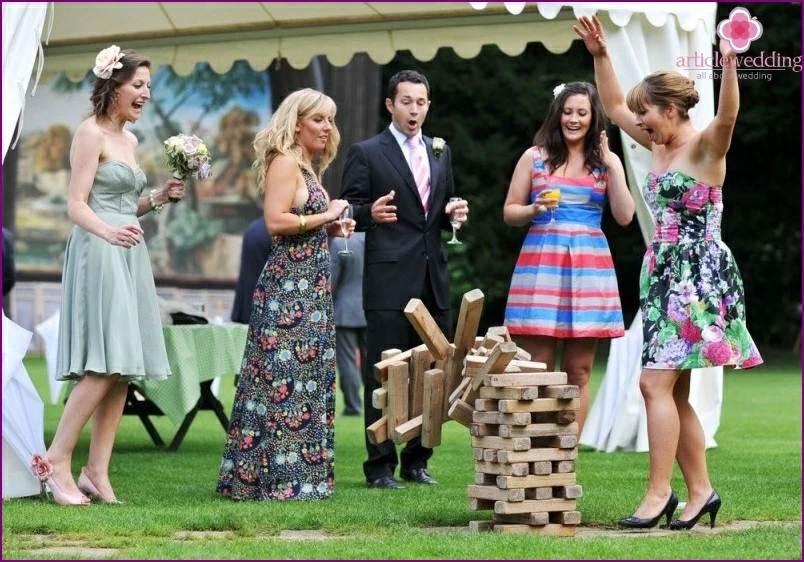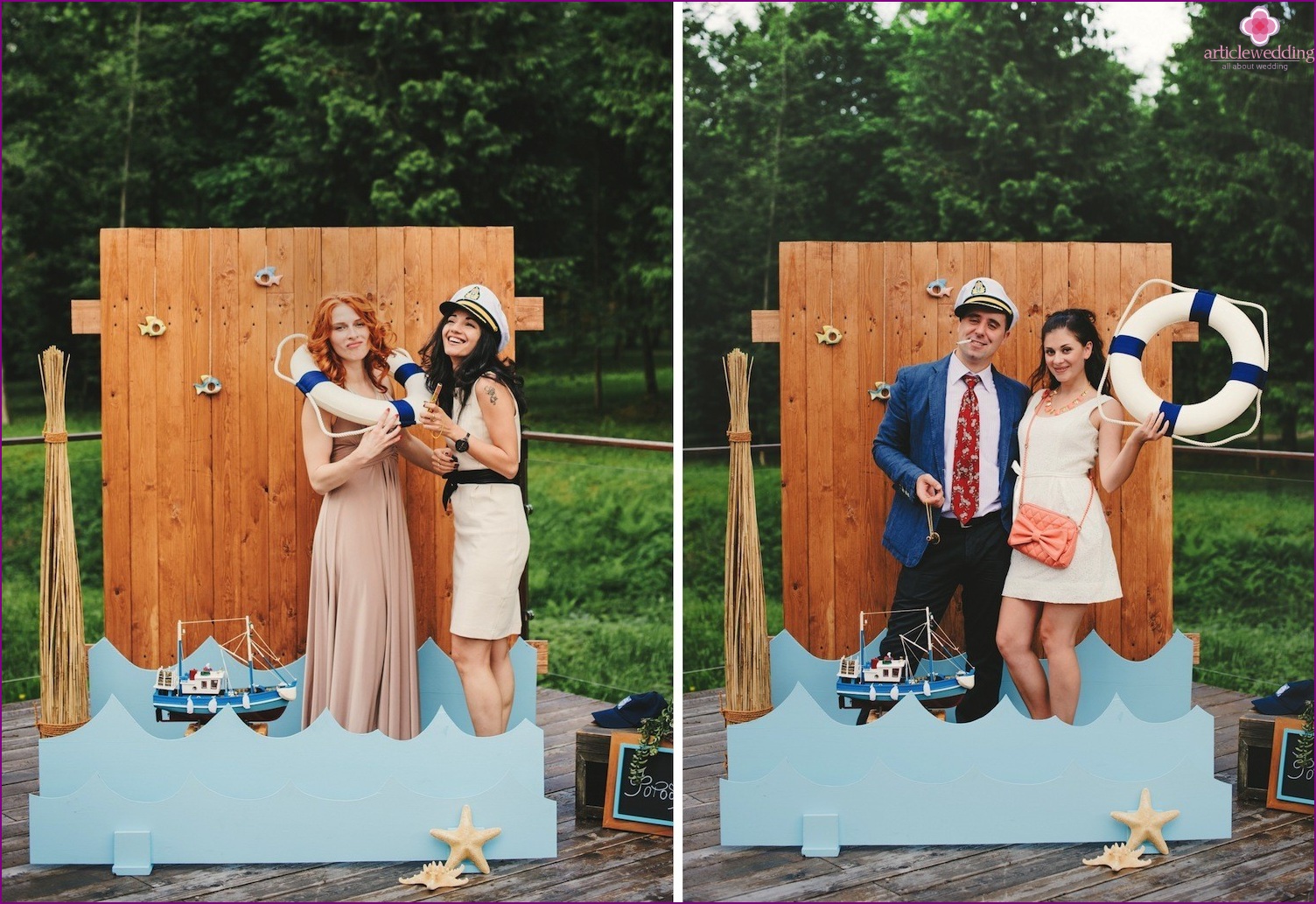 Artists and shows
Yes, it seems to you that it is trite. But without the artists at the wedding can not do. And we do not offer you to invite a gypsy ensemble to the celebration. There are plenty of proposals in this area, and they are very diverse: from a sand show to a cry show - a scientific show with liquid nitrogen. We will not dwell on the options for show programs, but only list the most interesting and spectacular:
Laser and light show.
Bartender show.
Cryoshow.
Stilt show.
Paper man.
Pyrotechnic show, etc..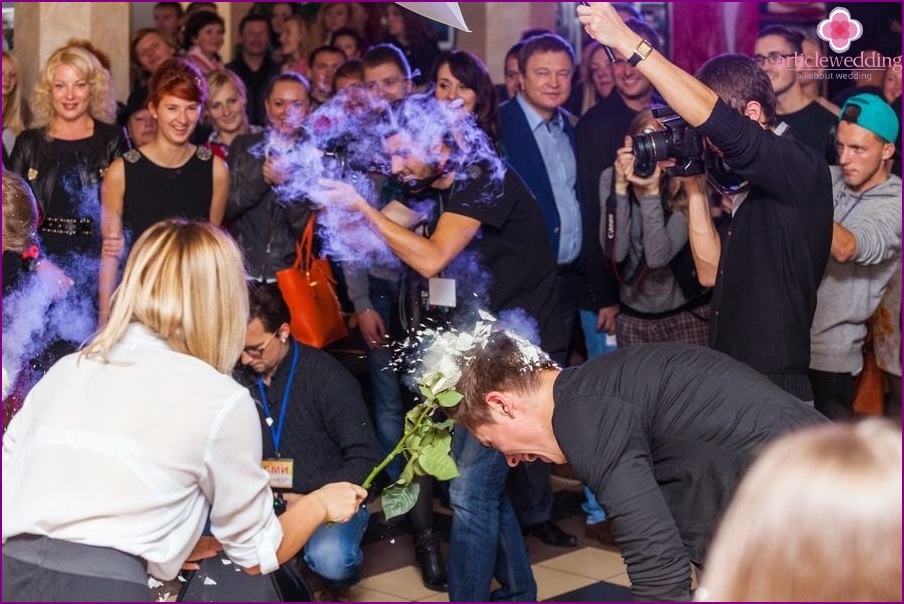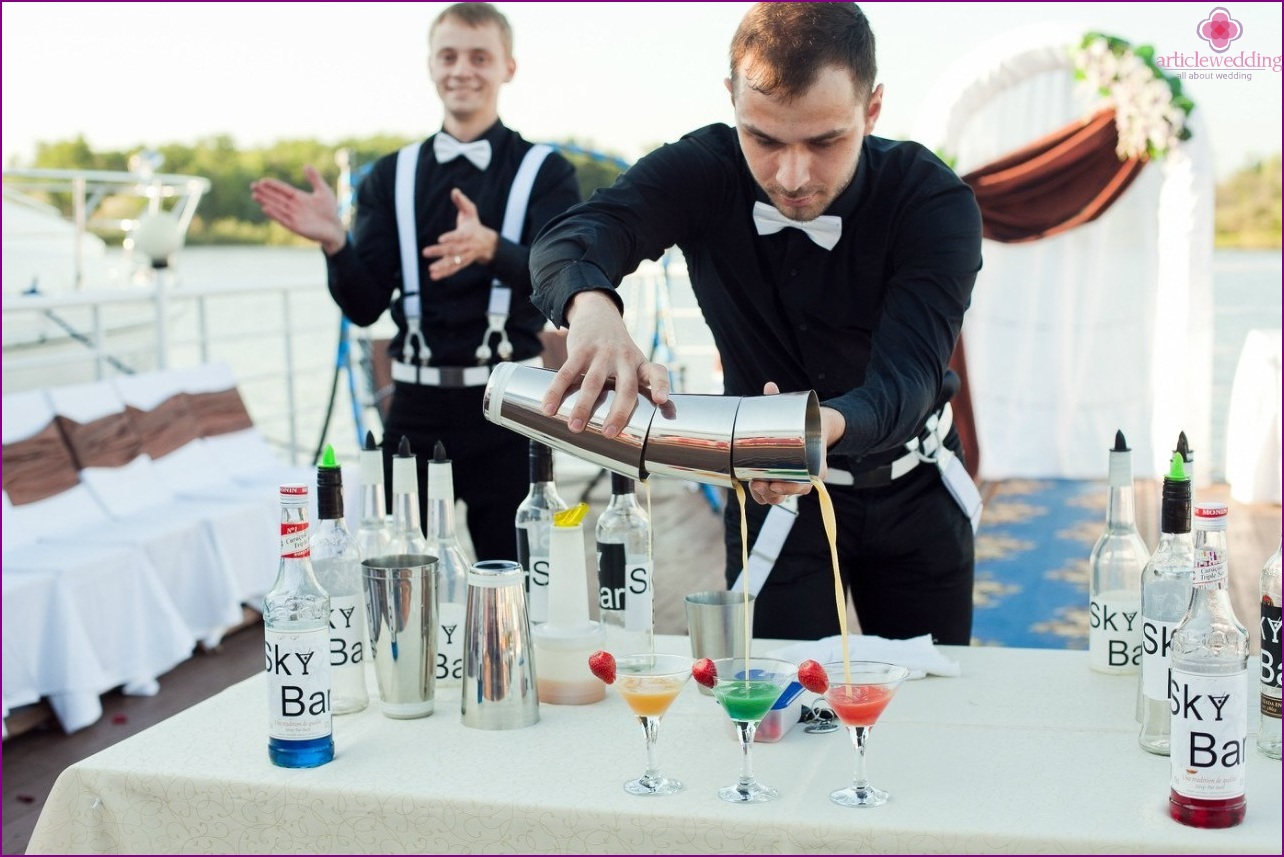 Board games
At the wedding, you can organize a separate area with board games, where guests can relax and chat. Such a zone will be a real salvation for guests who do not like to dance. You can organize it in a separate room or in the corner of the banquet hall. Choose 1-2 games (checkers, monopoly, jenga, etc.) and prepare everything you need. Come up with prizes for game winners and give awards at the end of the evening.
You can even hold wedding competitions with board games that will be interesting to both adults and children. They will not only hang guests, but also allow them to meet and make friends.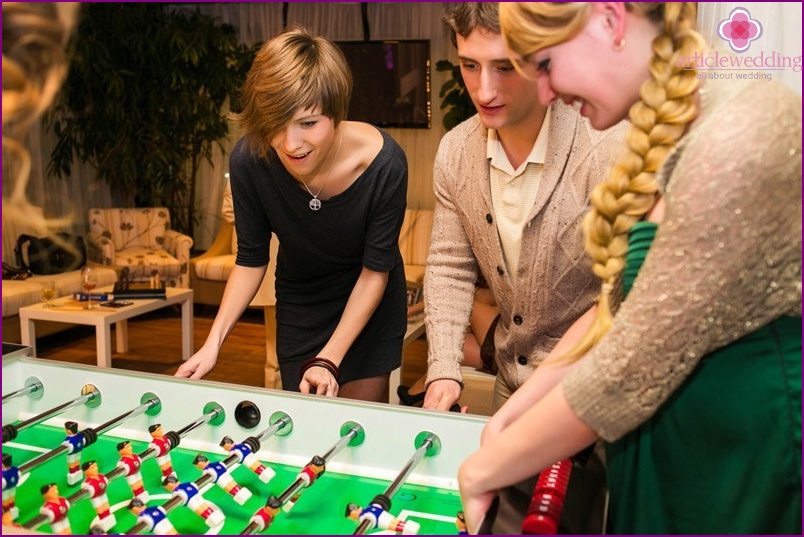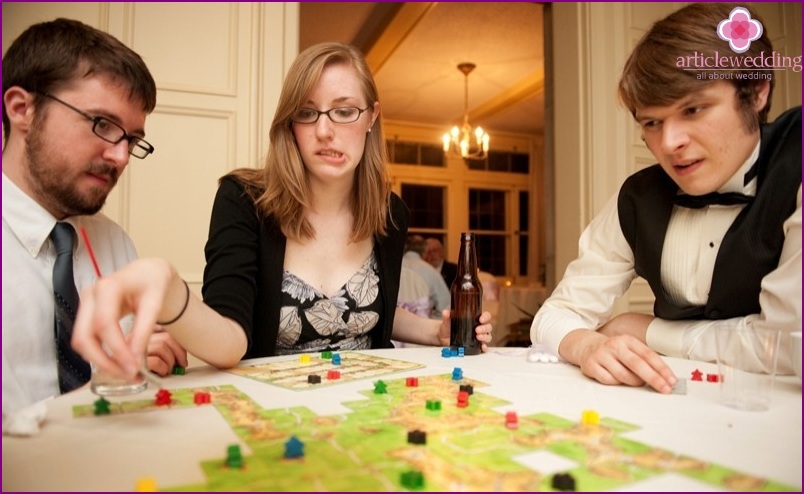 Interactive for guests
During the wedding, many of them do not know each other and begin to get bored. To avoid this, organize an interactive meeting for guests that will not let guests get bored and will allow them to get to know each other better.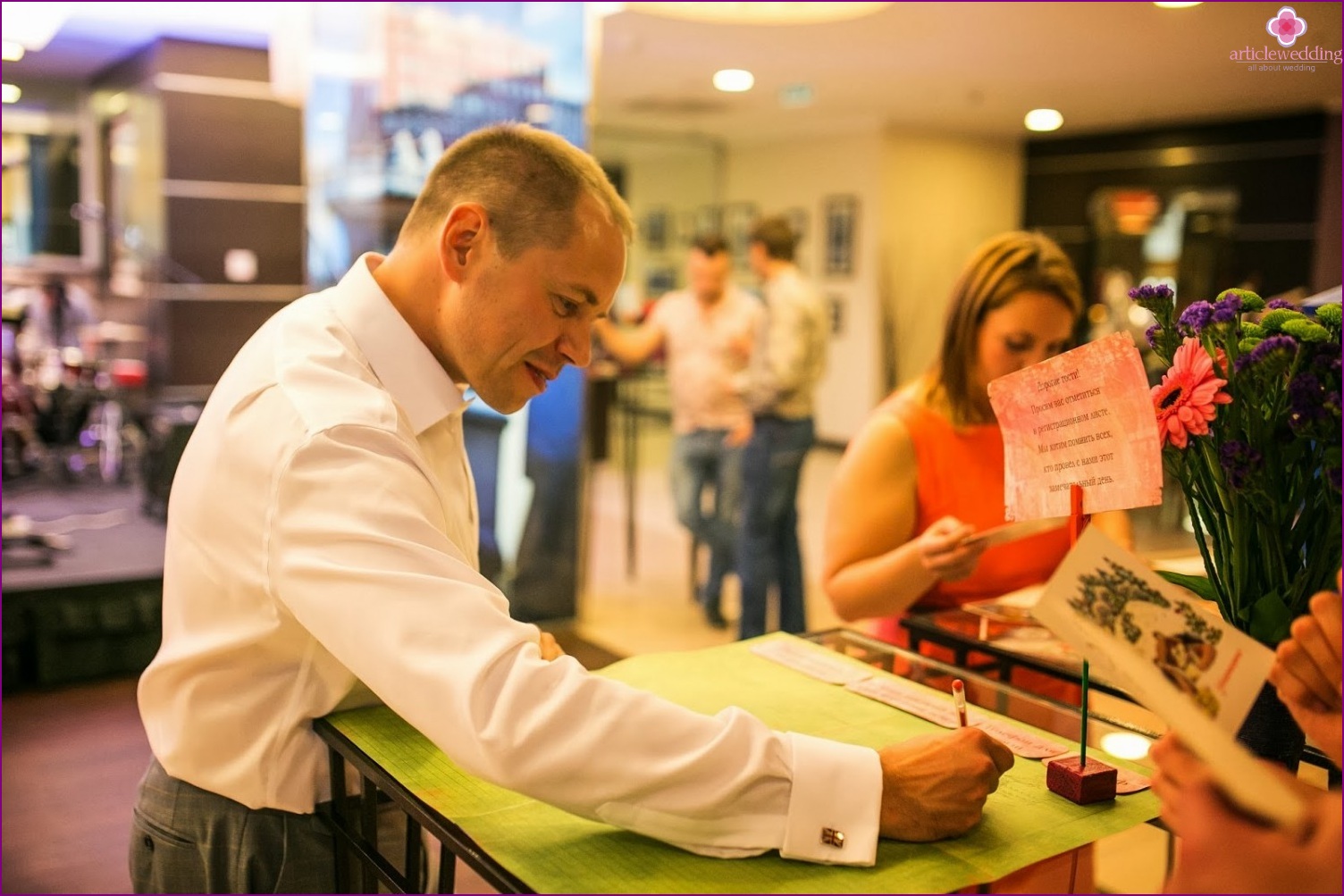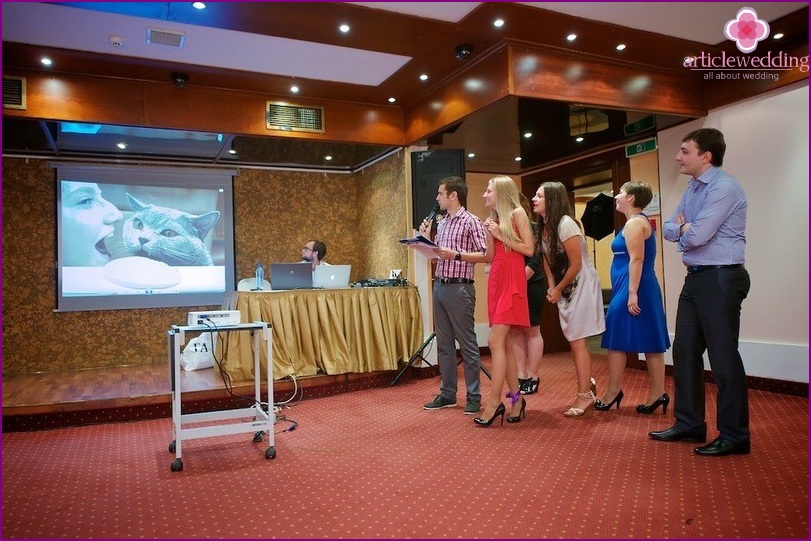 Photo booth
Organize a photo zone at the wedding or rent a photo booth that will allow you and guests to take funny and vivid pictures. Prepare the props for the photo shoot: mustache and lips on a stick, hats and vintage tubes, tablets with funny inscriptions, etc..
You can talk about such entertainment at the second or third hour of the banquet, when guests are already full of wedding dishes and can fool around in the photo zone..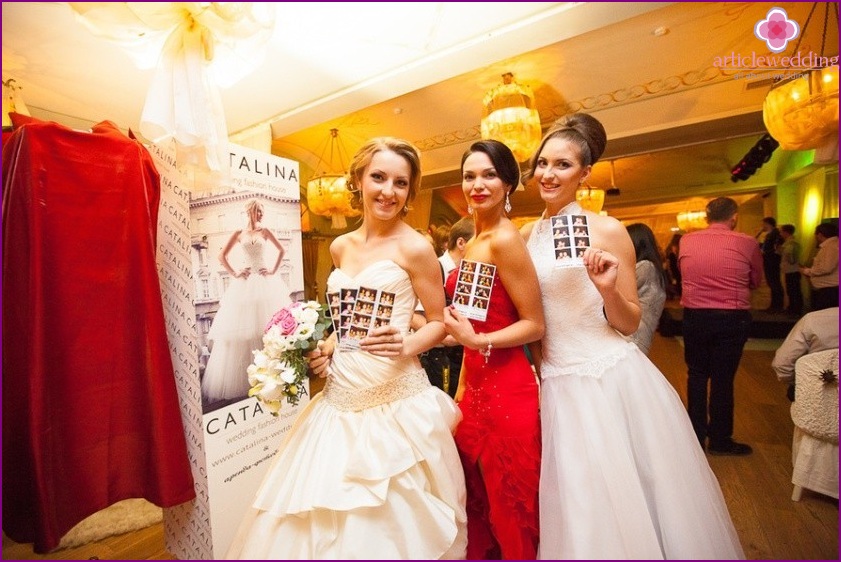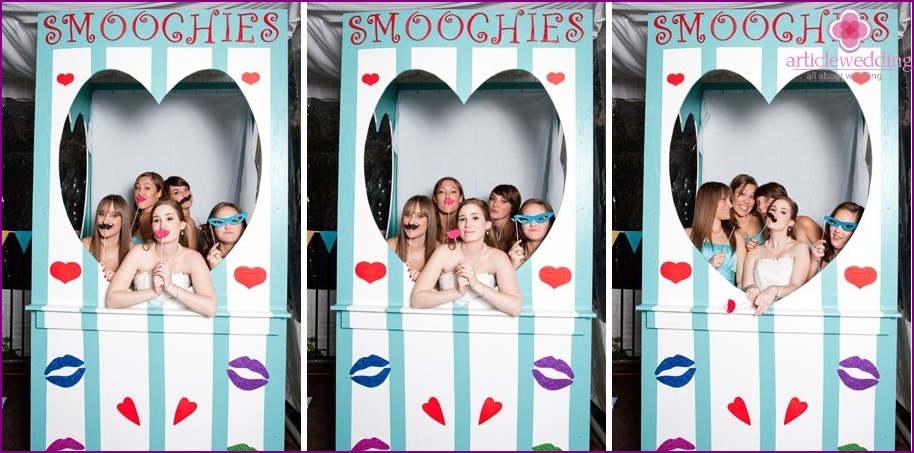 Master classes
A wedding evening can be diversified with interesting master classes: dance (hustle, salsa, tango, etc.), master classes in floristry, making accessories or making cocktails. You can even arrange a competition for the manufacture of jewelry for the bride or a gift for a newly-made family.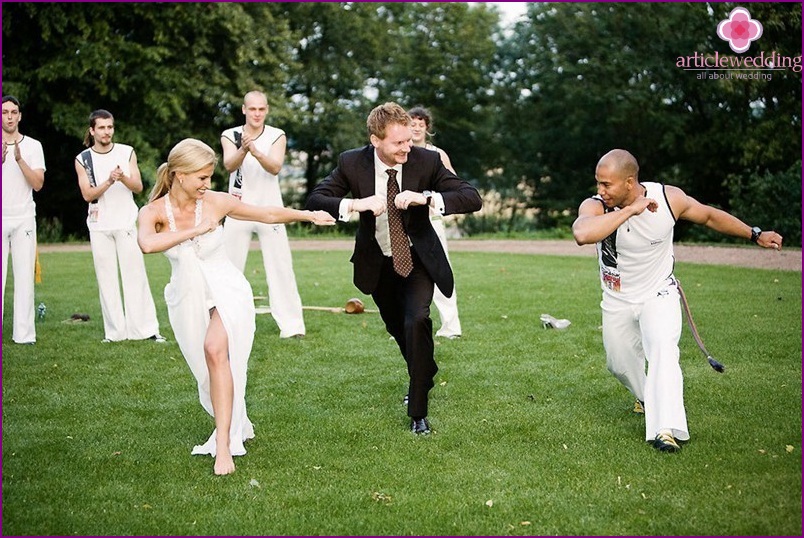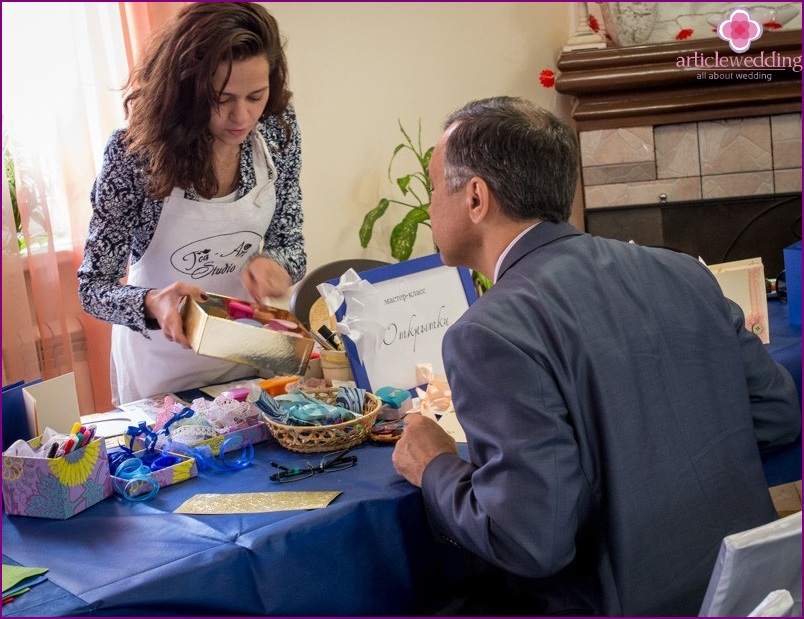 Outdoor games
If your wedding is held outdoors or there is a recreation area near the banquet hall, then you can organize outdoor games that will rally and introduce guests. It can be both outdoor games with the ball, and quests with unraveling clues and finding a prize. It is better to hold them in the middle of a wedding banquet, when guests have already enjoyed delicious dishes and can take an active part in various games. Above all, do not forget to take care of comfortable clothes and shoes for guests, or warn them in advance so that they take a changeable wardrobe.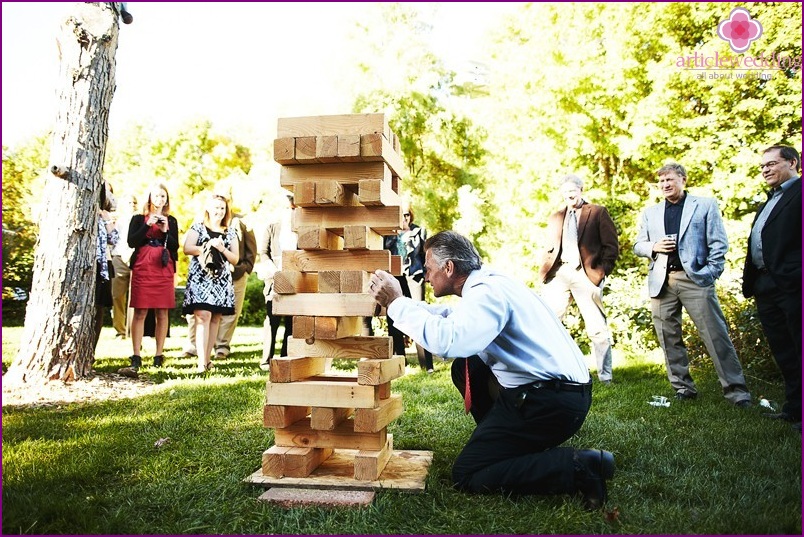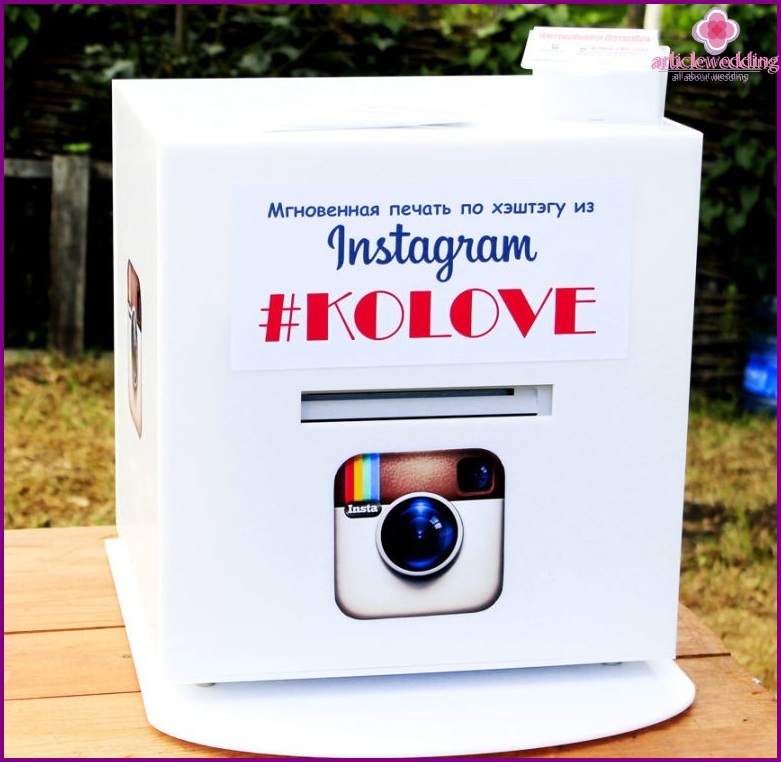 Instagram for a wedding
Instagram is a new interactive gadget that is connected to the Instagram network. What is he like? This is a special box that prints photos from the Instagram network, but only on condition that the people who posted the photos put the correct hashtag. For example, you declare to guests that the hashtag is the phrase # julya_yura. All photos taken by guests with such a hashtag and placed in their Instagram account will be printed in a few seconds using Instagram. Such an unusual souvenir received at the wedding will appeal to everyone, without exception. And the newlyweds will receive a lot of fun photos that guests will tirelessly take at the wedding. In addition, with the photos taken by guests, you can make a presentation on the big screen, which will be broadcast in real time.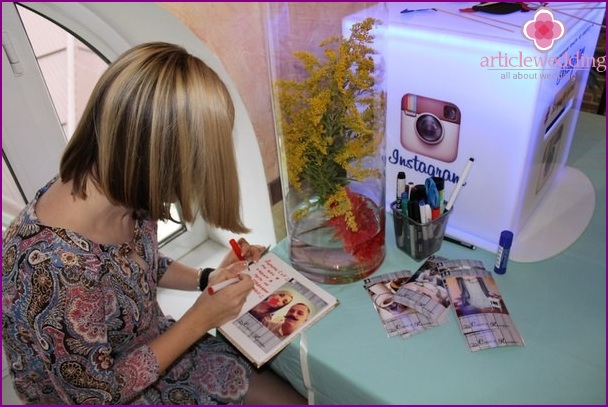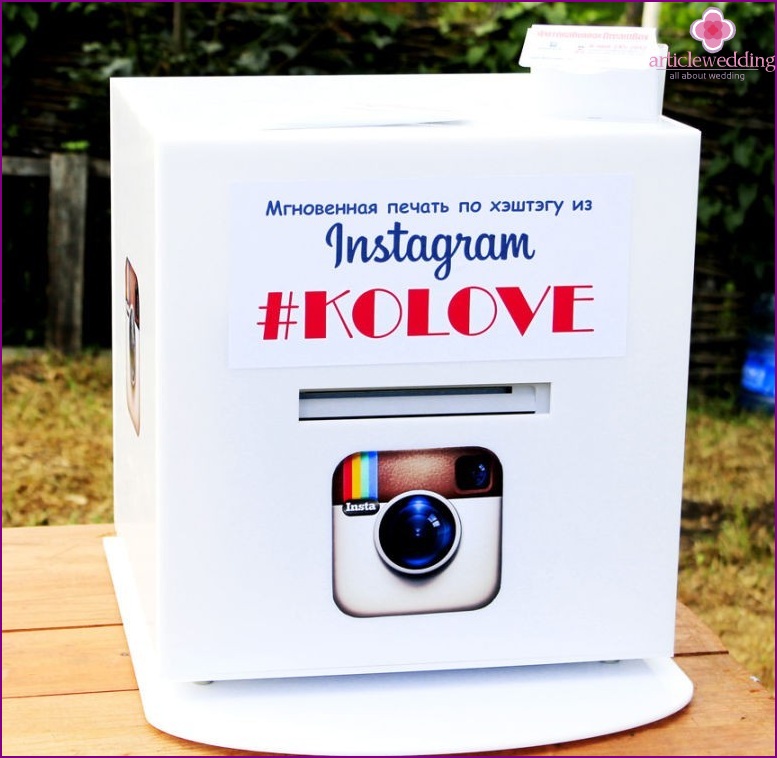 Attraction "
Dance
Heads "(dancing heads)
Attraction "Dance Heads" is a mini-studio in which guests can create funny music videos with their participation in 5 minutes and watch them right away. The camera in such a studio takes only the heads of people who are superimposed on a pre-selected video sequence. It turns out funny videos that guests receive as a gift from the newlyweds. In addition, the most creative videos can be shown during the wedding on the big screen or you can use the Dance Heads mini-studio for competitions: invite guests to shoot a congratulation video, and at the end of the evening choose the winners.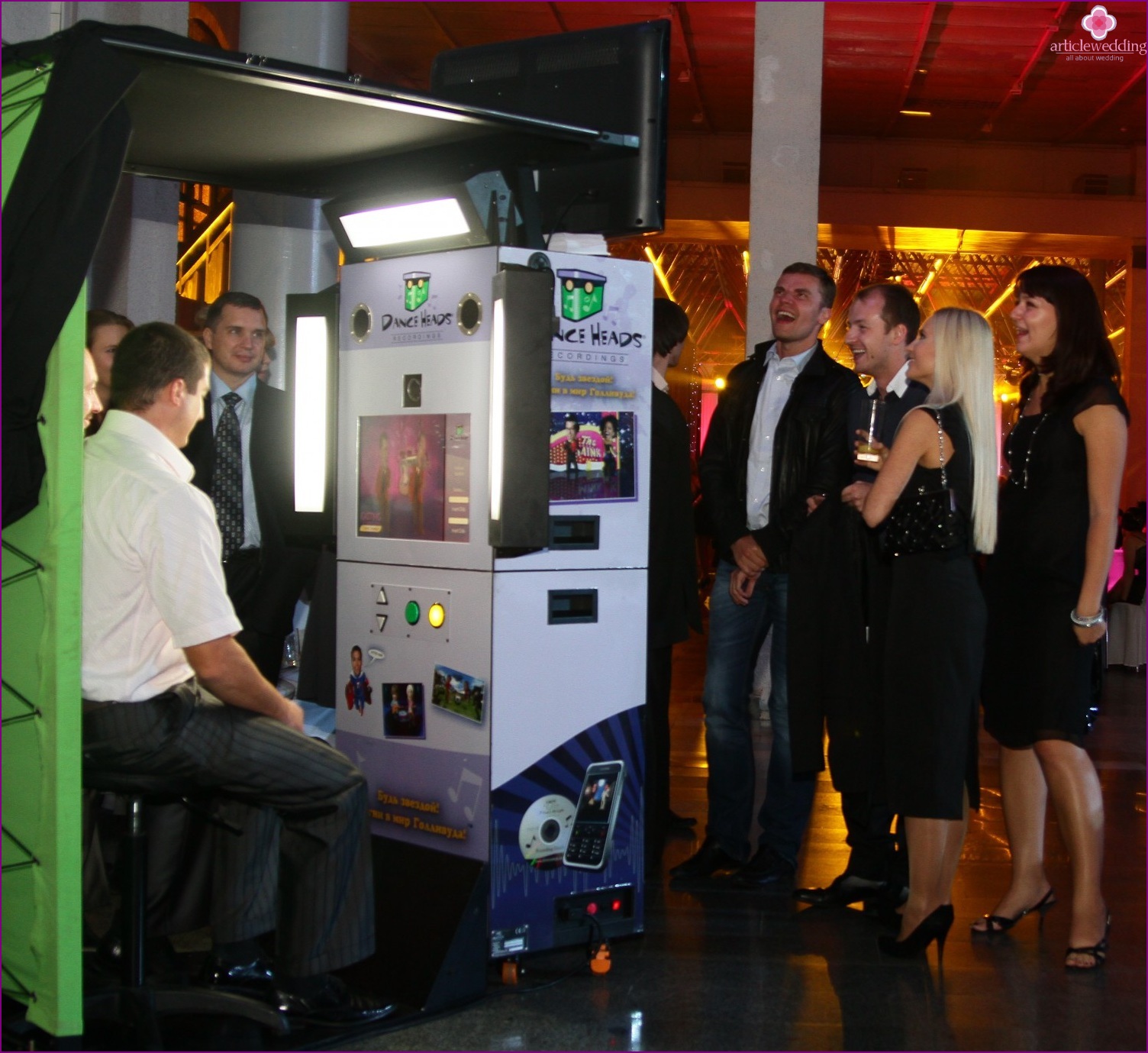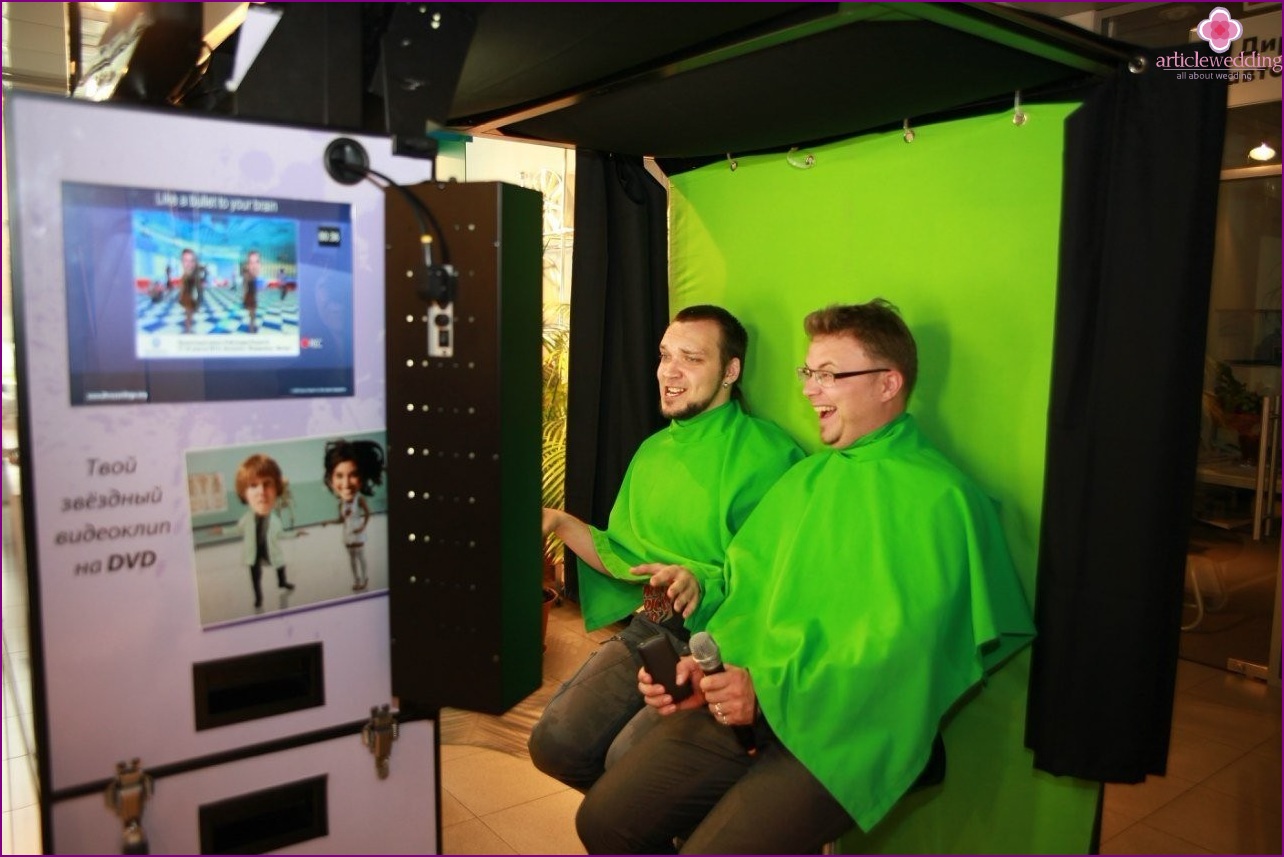 Flash mob
Invite the host to organize a flash mob at the wedding. To do this, select 10-20 guests, just warn them about the "secrecy" in order to surprise non-participating guests. Take them to a separate room and learn simple movements for a flash mob. In the most unexpected moment, start a flash mob! All guests will be delighted!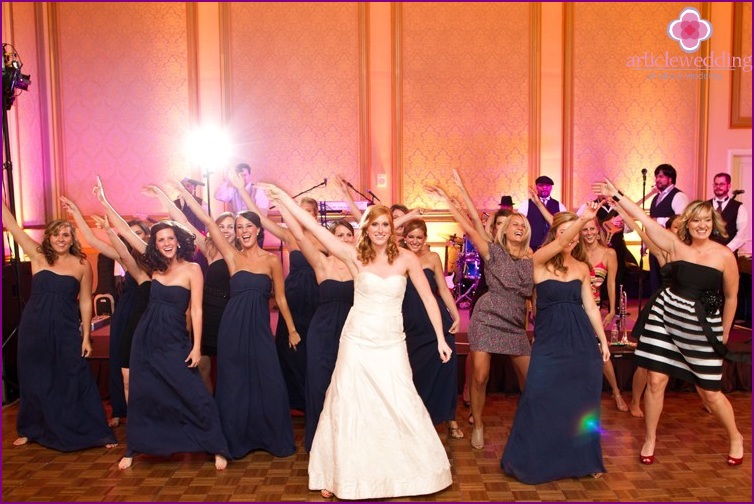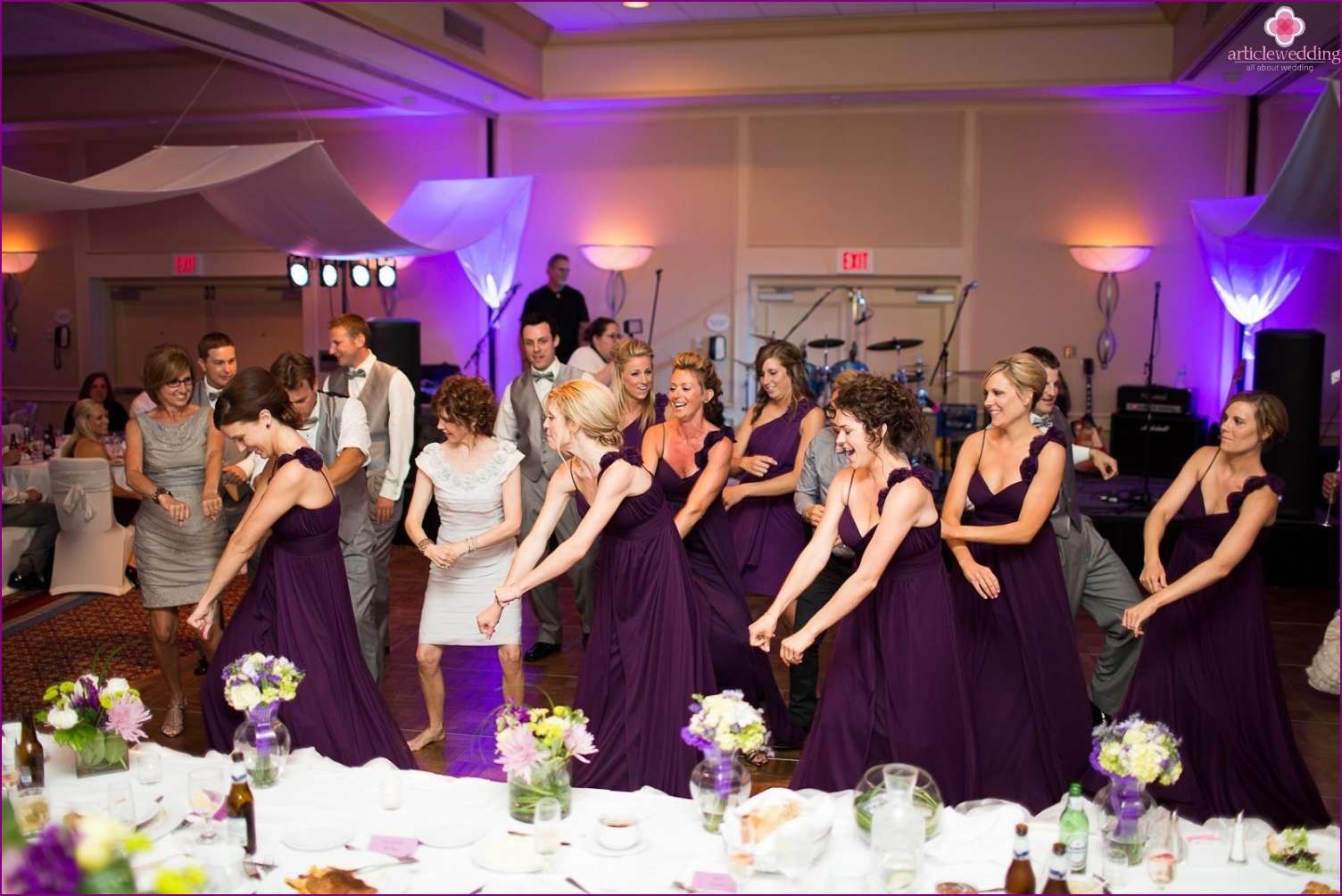 Creative areas at the wedding: fortuneteller, cartoonist, artist
If the area of ​​the banquet hall allows or there are secluded rooms, then you can organize themed zones at the wedding. We talked about the photozone earlier; now we'll talk about zones with a fortuneteller, cartoonist or artist. Creative newlyweds and guests can be advised by a zone with a specialist in face painting. Such entertainment will be especially relevant at a thematic wedding, the portal www.articlewedding.com believes.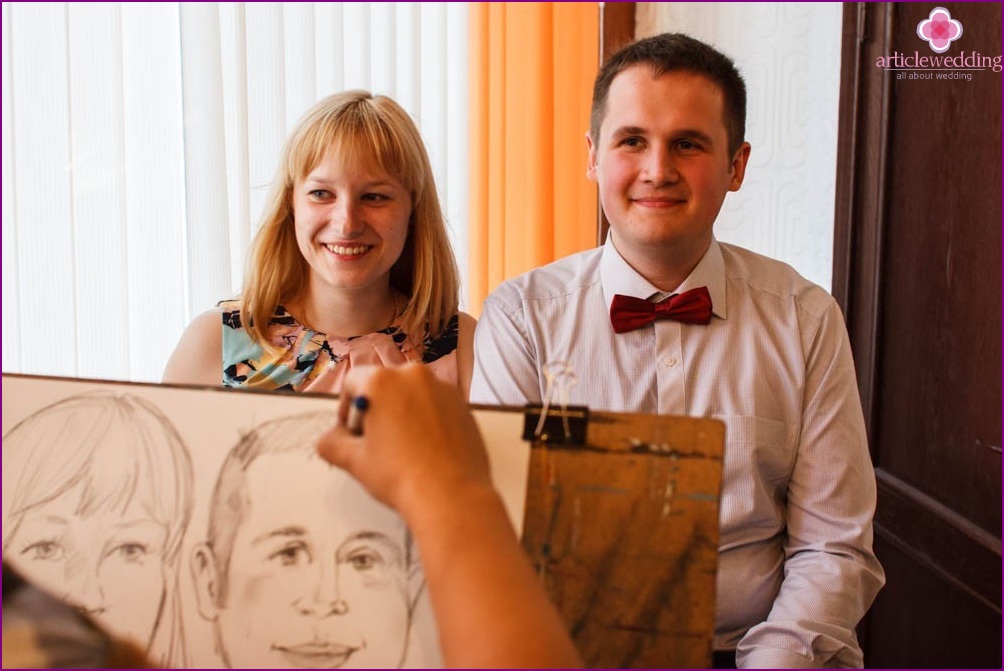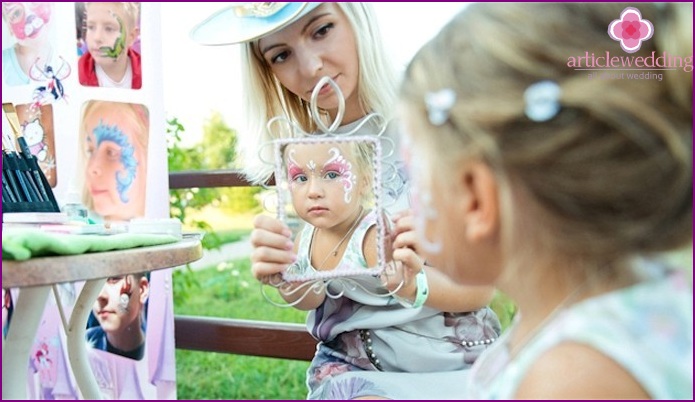 Creative idea for guests wishes
Not all people like to make toasts, but all the guests will want to write beautiful words to the newlyweds. So why give them such a chance ?! Just do not offer them a banal book for this. There are a lot of creative options that will turn writing wishes into a kind of entertainment. For example, it can be a poster on which guests will have to leave their fingerprints, or a large globe on which they can write touching words.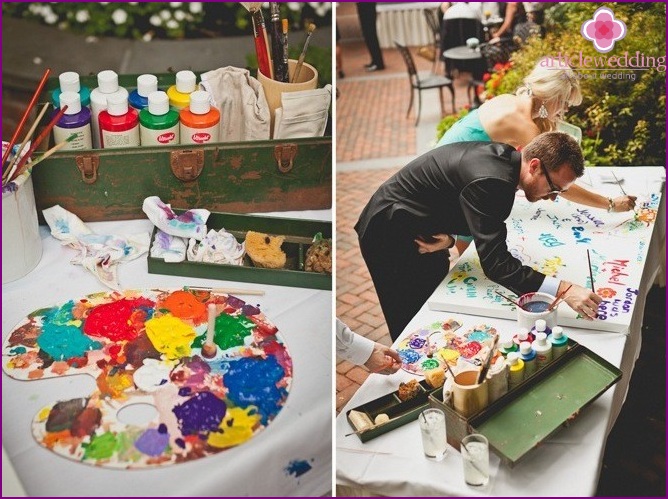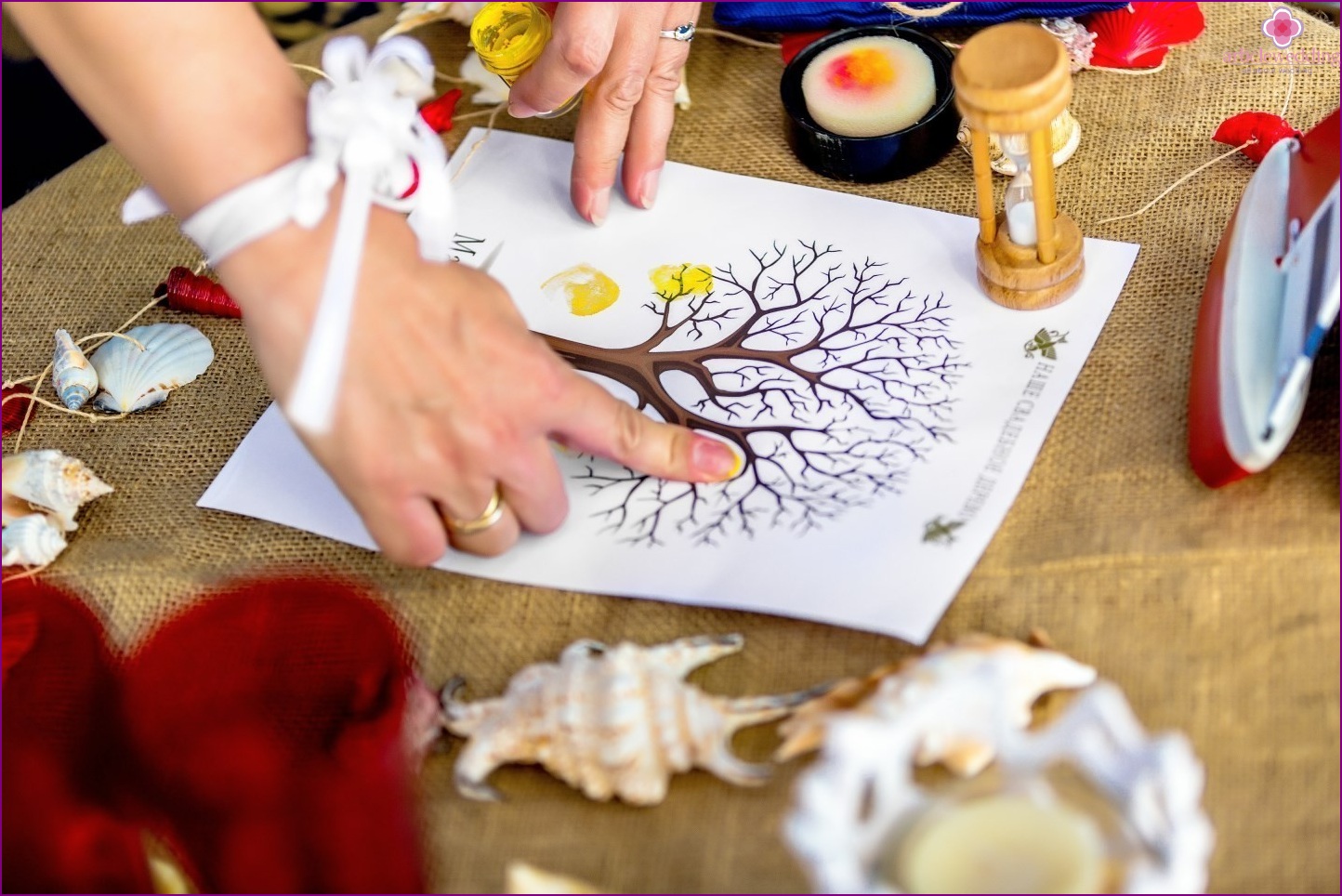 As you can see, there are many entertainment options for guests, and only you decide what to choose for your wedding celebration. And let your guests have fun and interesting on your holiday!