Contents
---
---
It is impossible to imagine the life of a modern person without innovative technologies and all kinds of gadgets: phones, tablets, etc. If you want to surprise your guests, then you simply must pay attention to the latest technologies so as not only to keep up with the times, but to make your wedding fashionable and original.
The portal www.articlewedding.com presents to your attention interesting ideas for applying the latest technologies at a wedding: from wedding competitions with gadgets to hologram screens and aerial photography of a celebration.
The main "assistant" is a smartphone!
Guests' smartphones can be actively used at a wedding, because they are always at hand! We can offer such ideas:
At the beginning of the celebration, you can announce a competition for the most creative photo with the newlyweds, and at the end, win prizes by broadcasting pictures on multimedia screens in the banquet hall.
Hold a contest for the best selfie, in which participants are given the task to take a photo with someone or something: the bride, her bouquet, etc..
Using phones to arrange an SMS vote to guess the sex of the first-born of a young couple.
Hold a contest for the fastest call or SMS - who will get through faster or send a photo to the newlyweds.
Organize an SMS chat with congratulations for the newlyweds, whose texts are displayed on the screen.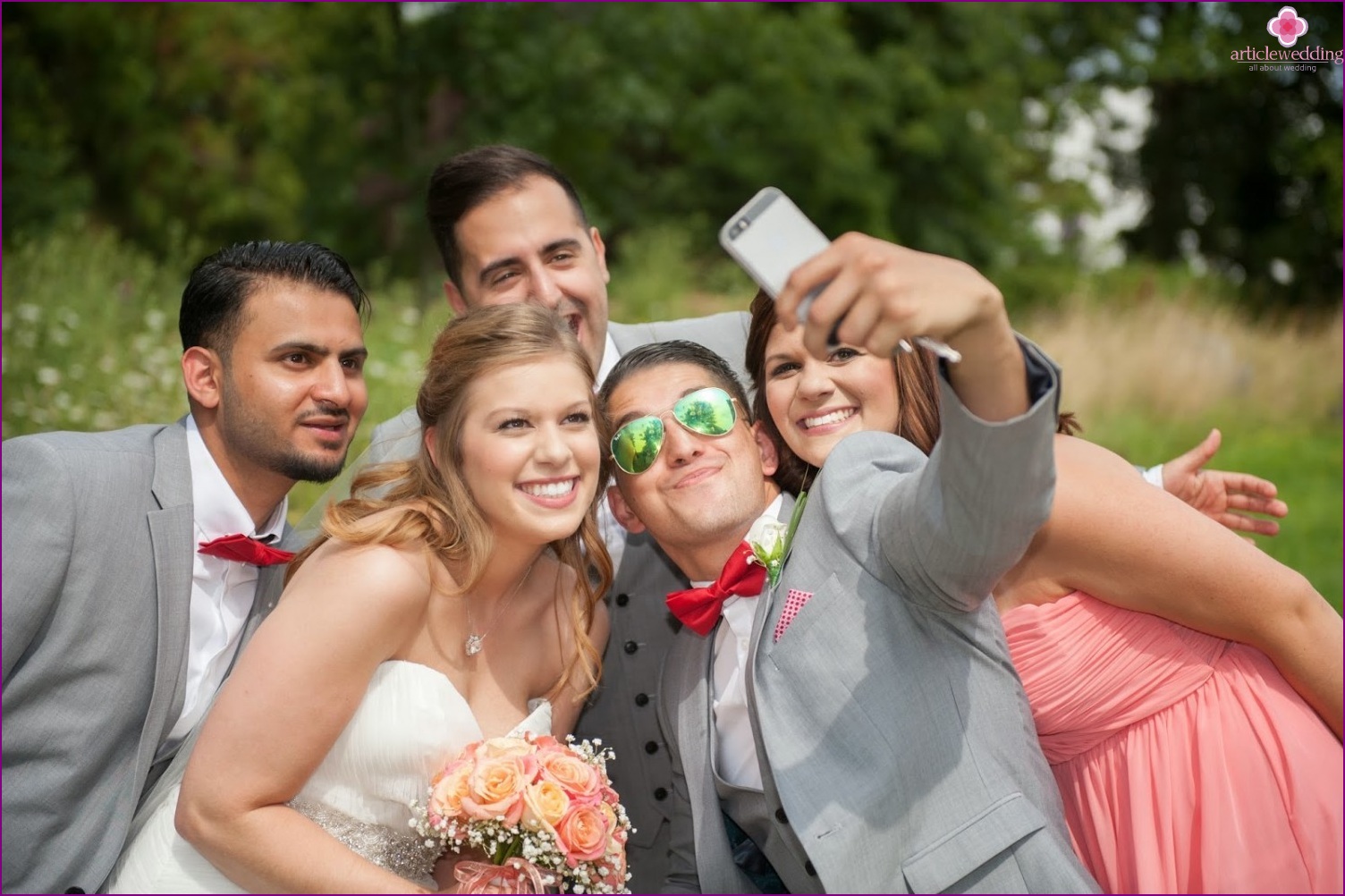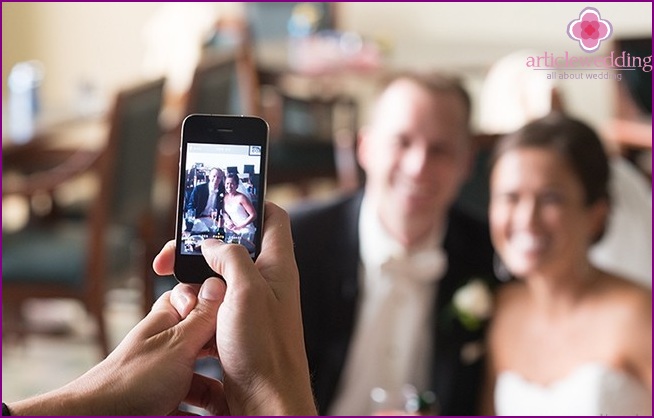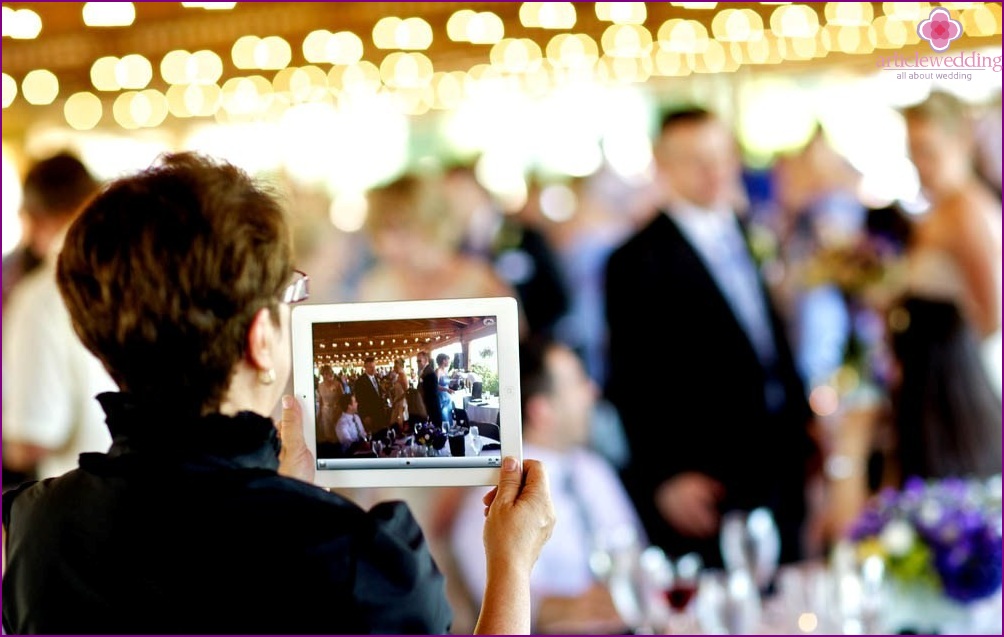 Instagram at the wedding
The Internet and social networks can be actively used at a wedding celebration. Inform the guests of your wedding hashtag, for example # Lenayura 2016, using special stands and plates. Let guests take photos with this hashtag and upload them to Instagram. The photo with the most likes will be the best, and the person who made it can be awarded.
In addition, instincts have become very popular, with which guests can instantly print a photo taken with a wedding hashtag. So each guest will receive a photo as a keepsake of the celebration, and the newlyweds' album will be replenished with fun and dynamic pictures taken by guests.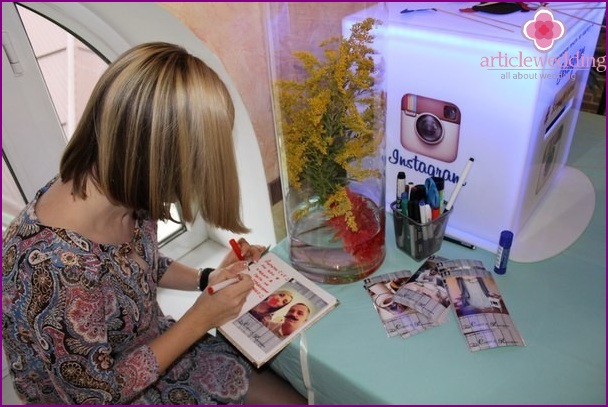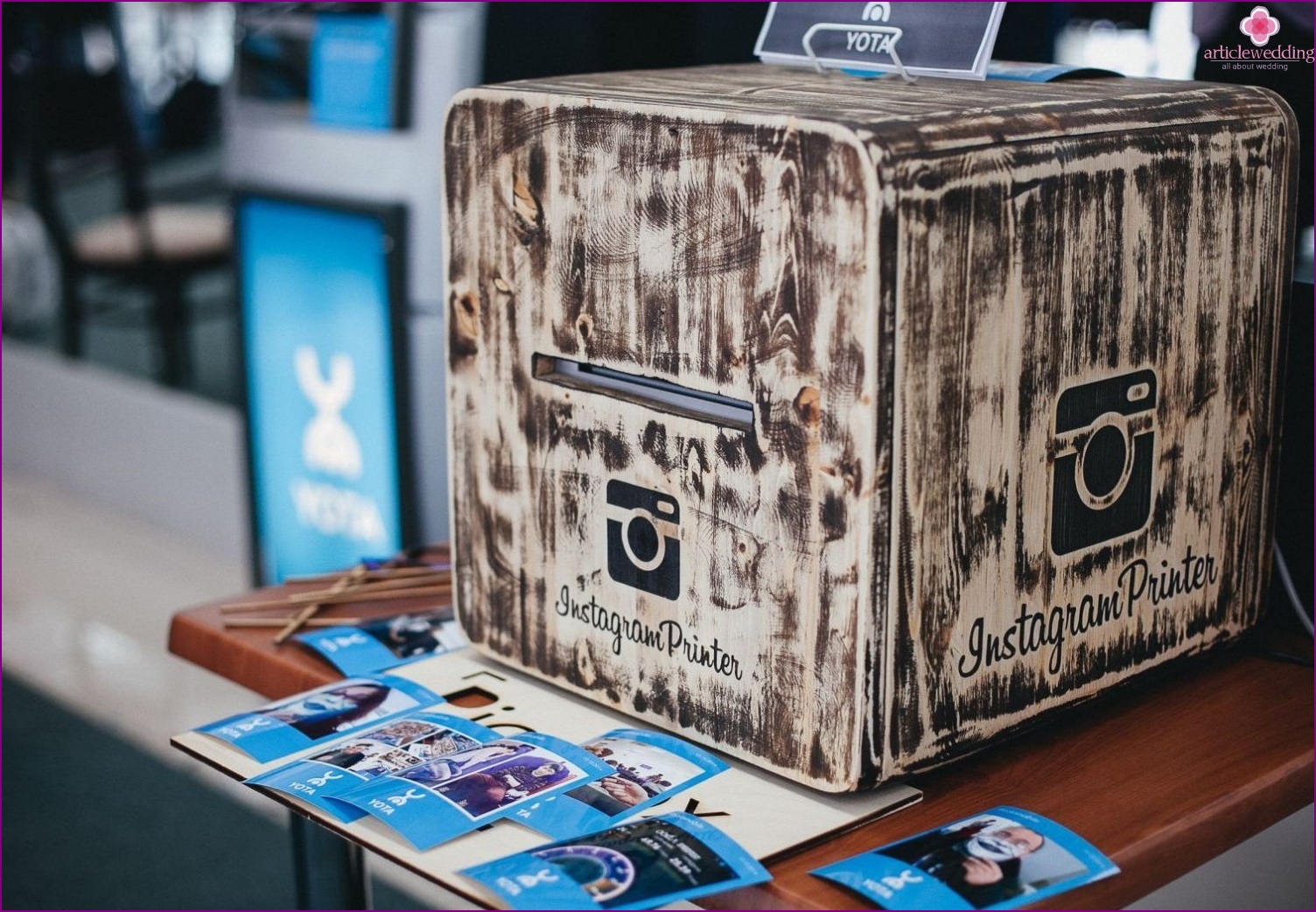 Screens: from projection to holograms
Screens have long been used at weddings. They most often show a beautiful newlyweds love story - shot before the Love Story wedding. In addition, the screens can broadcast the arrival and meeting of the newlyweds, their first dance and other significant stages of the celebration.
Previously, all these things were done using projection screens, but now they are being replaced by hologram screens, "floating" in the air. With the help of them, you can demonstrate any video content to the guests: the story of the newlyweds meeting, a mini wedding film, mounted by high-speed video editing, etc..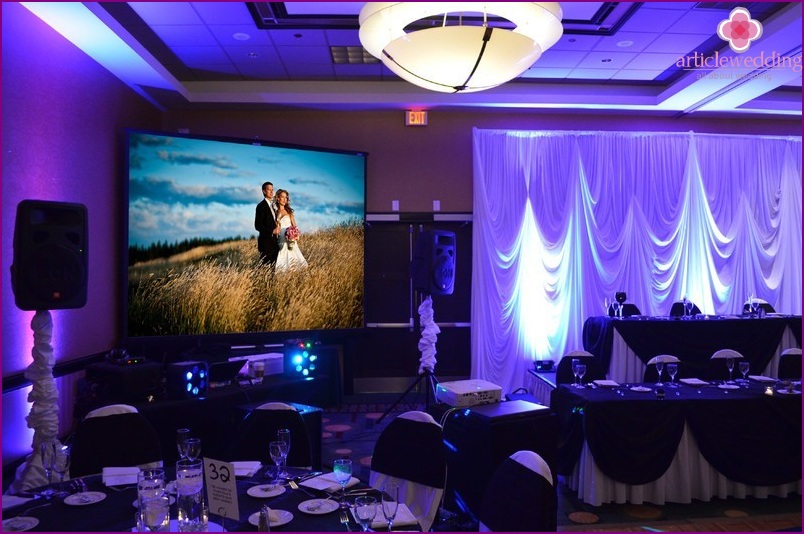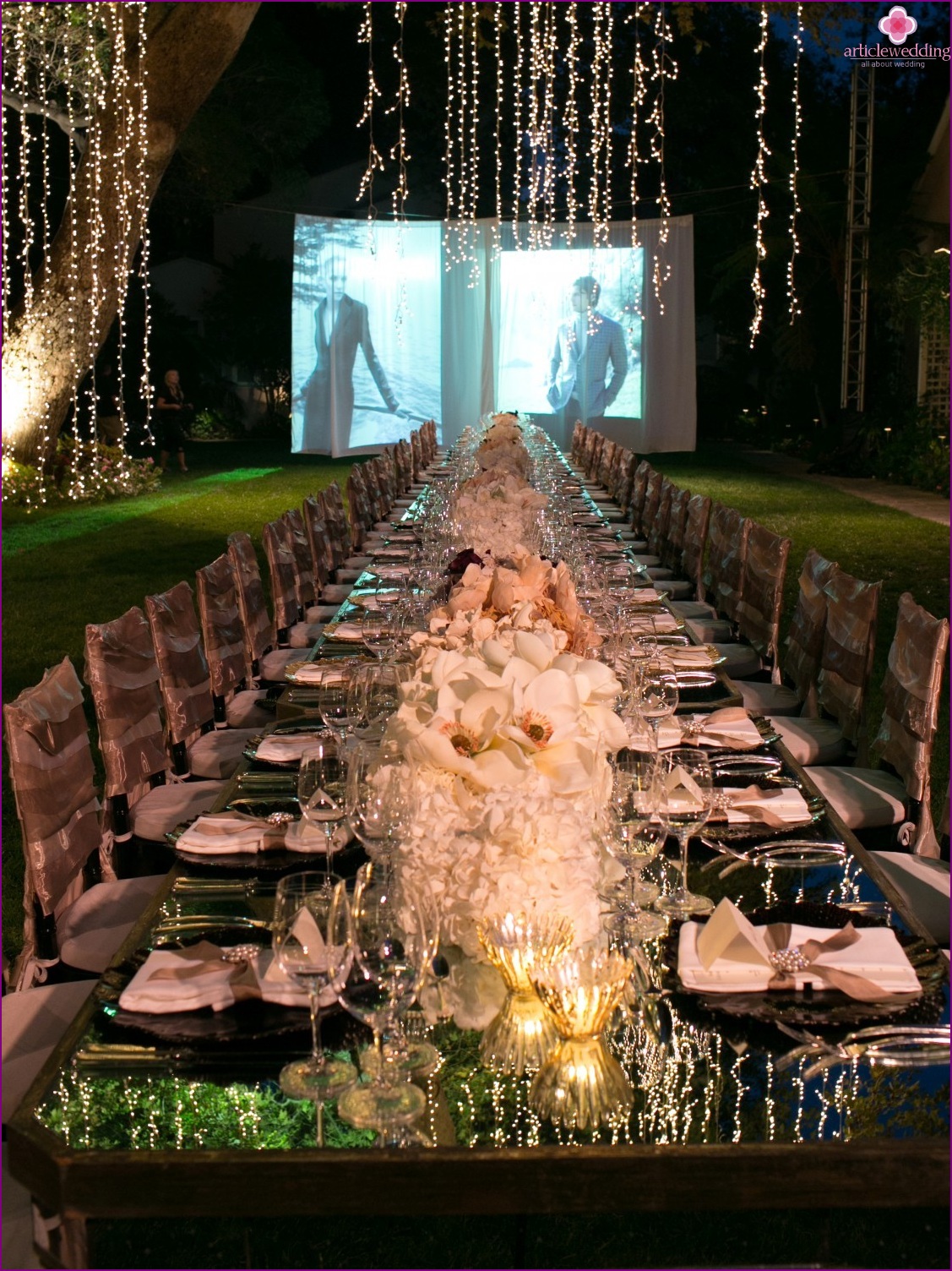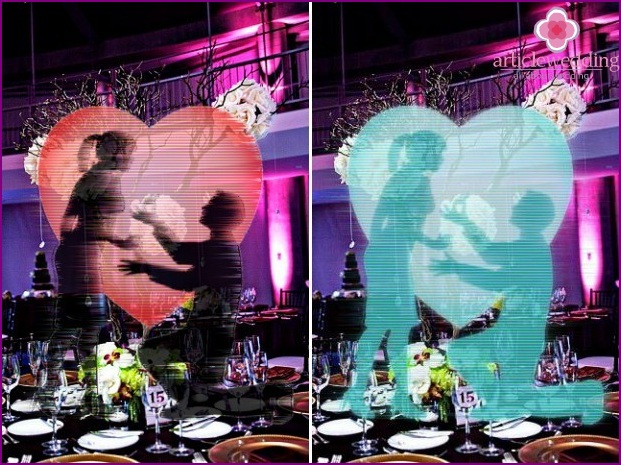 Photo Booth, Xbox and «dancing heads» - creative entertainment for guests
Not sure how to entertain the guests at the wedding? Among the many entertainments for guests, we want to highlight such interesting options:
Photo booth in which guests and newlyweds will be able to make funny and creative photos.
Attraction "Dancing Heads", with which guests can create a small thematic video with their participation.
Using a TV and Xbox Kinect, you can arrange a contest in which guests will have fun and compete using their own body instead of a joystick! Such an interactive zone will be appreciated by all invited guests, the portal www.articlewedding.com is sure.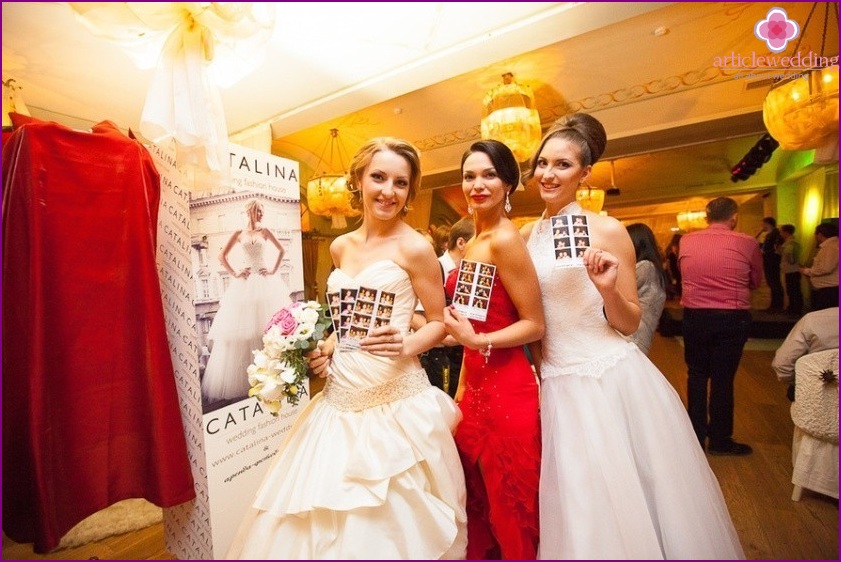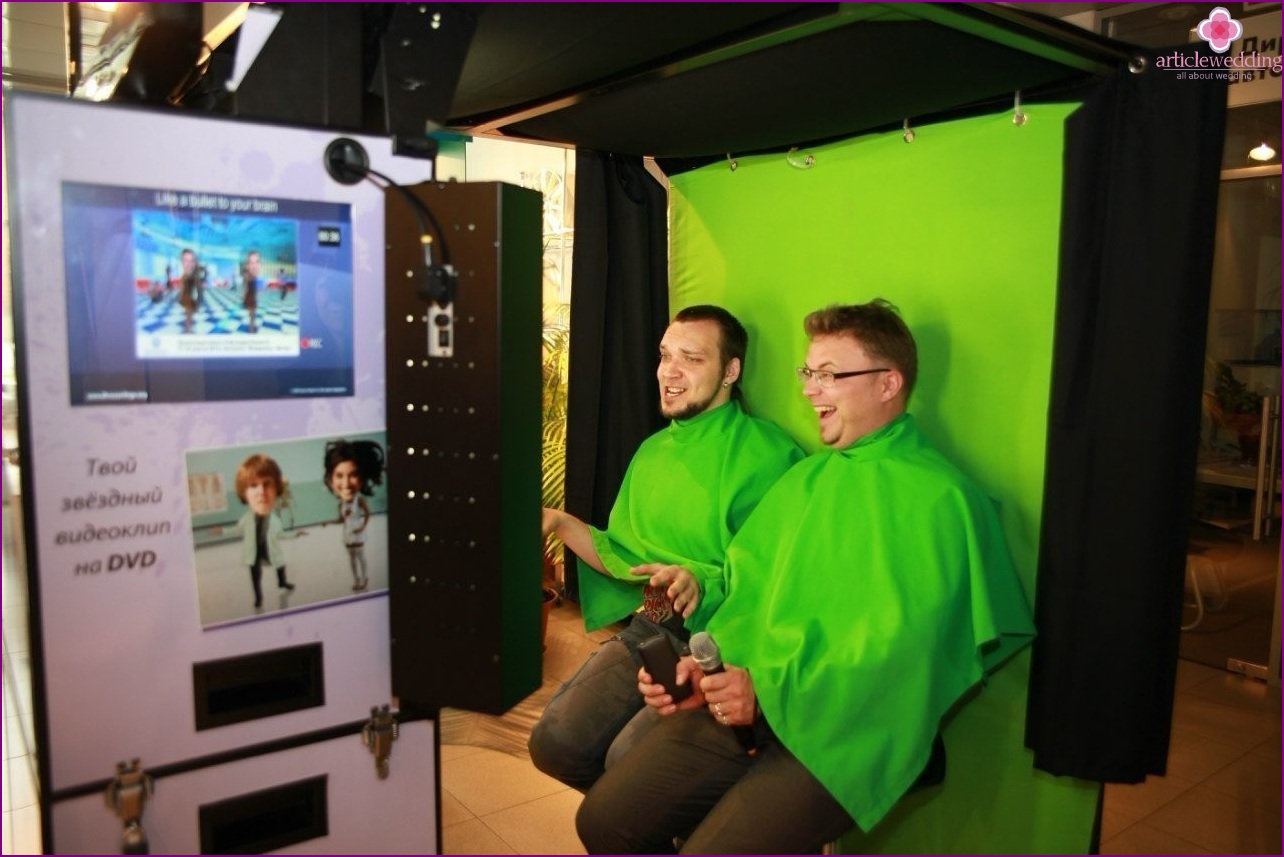 Projections - spectacular decor of the wedding space
Previously, projectors were used only for broadcasting love stories, but now technology has stepped far forward, providing real scope for creativity, in particular in the field of wedding space decoration.
So with the help of projectors, you can "paint" a boring floor, ceiling or walls of a wedding hall, projecting beautiful floral patterns, a wedding monogram on them, photos of newlyweds, etc..
A more interesting option is video mapping, which is a projection of video images on buildings, volumetric decorations or individual objects: columns, arches, etc. Usually they use at least 2-3 projectors to create beautiful paintings, giving the wedding space some spectacular and dynamic.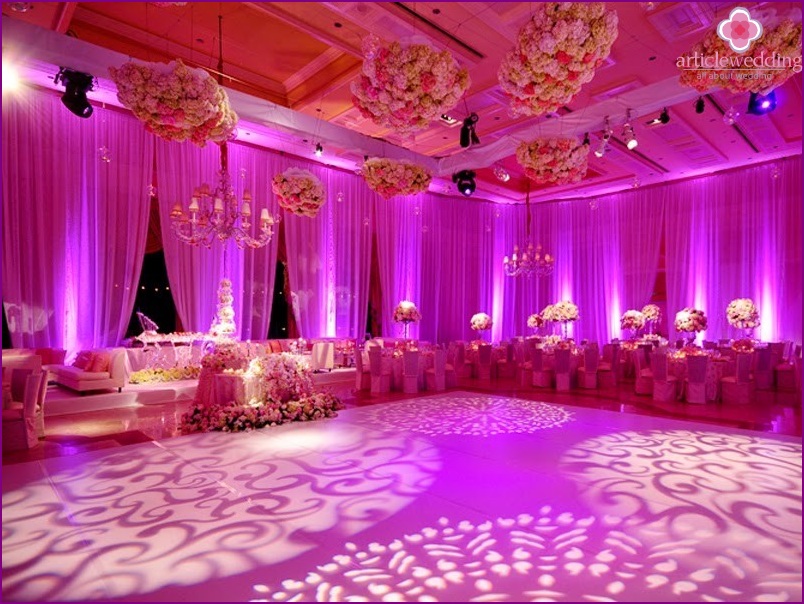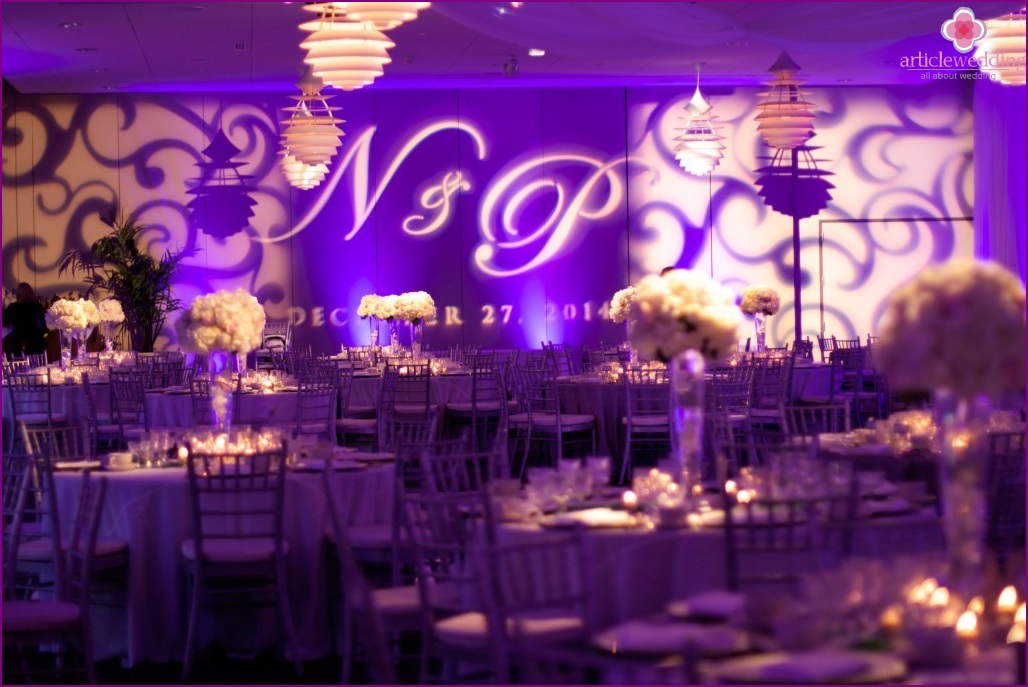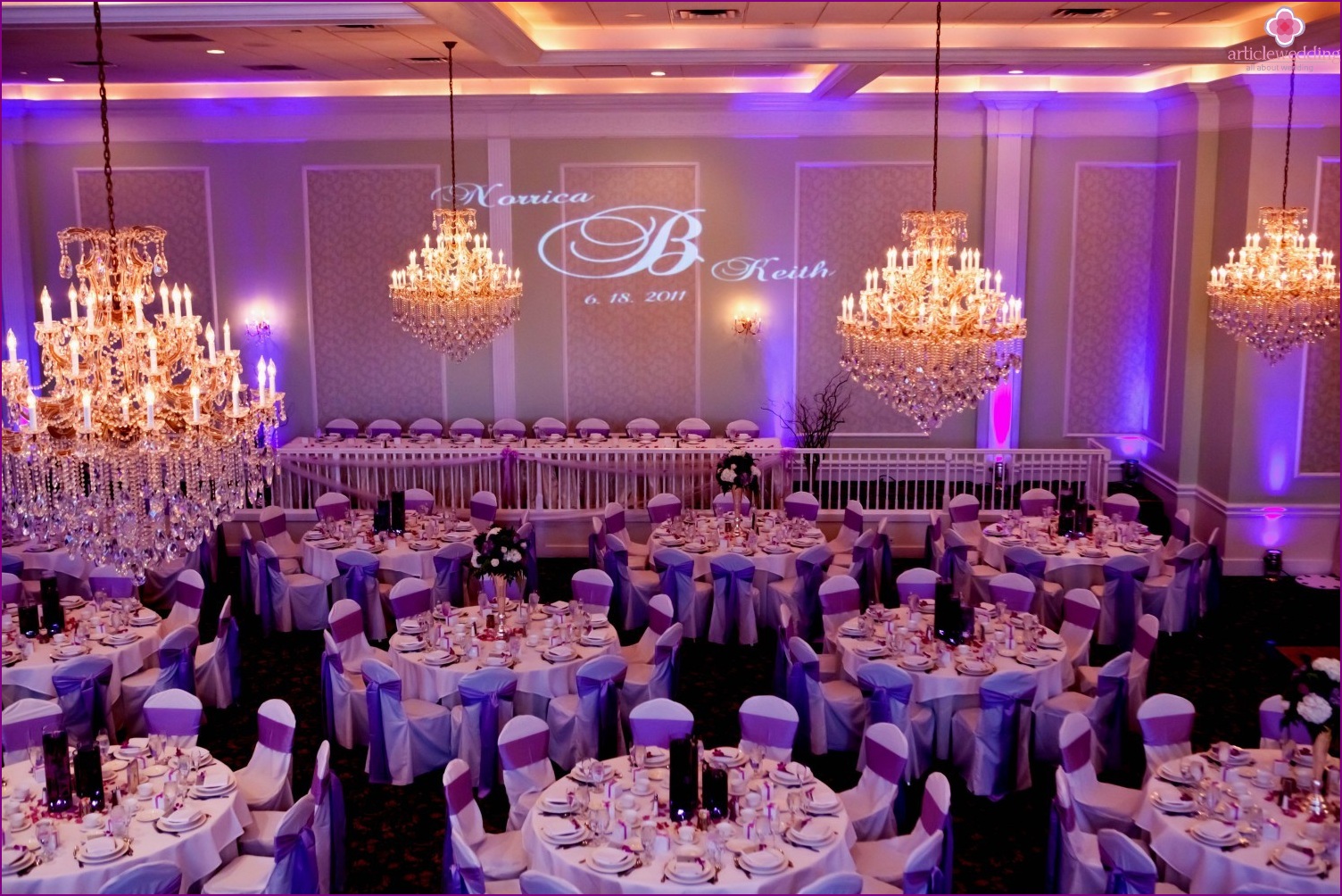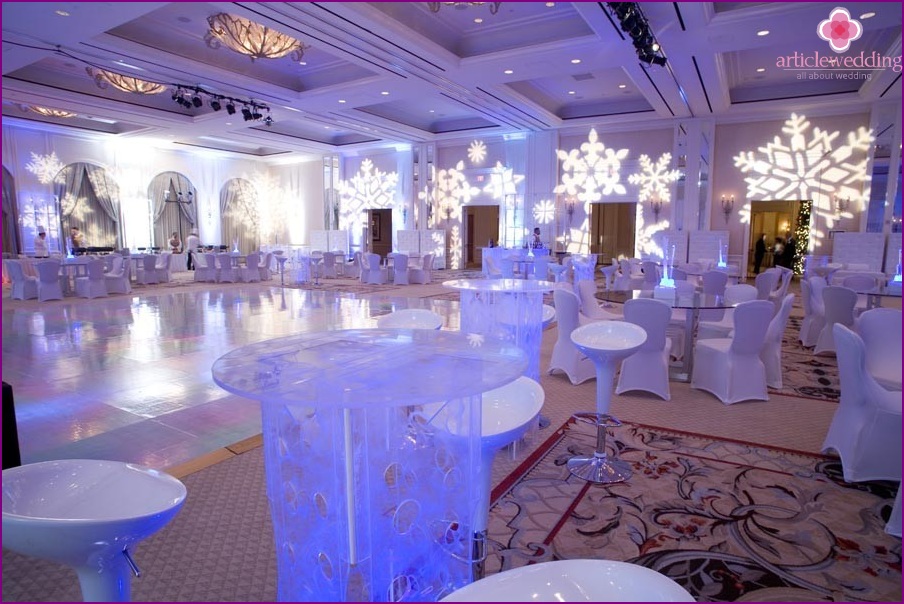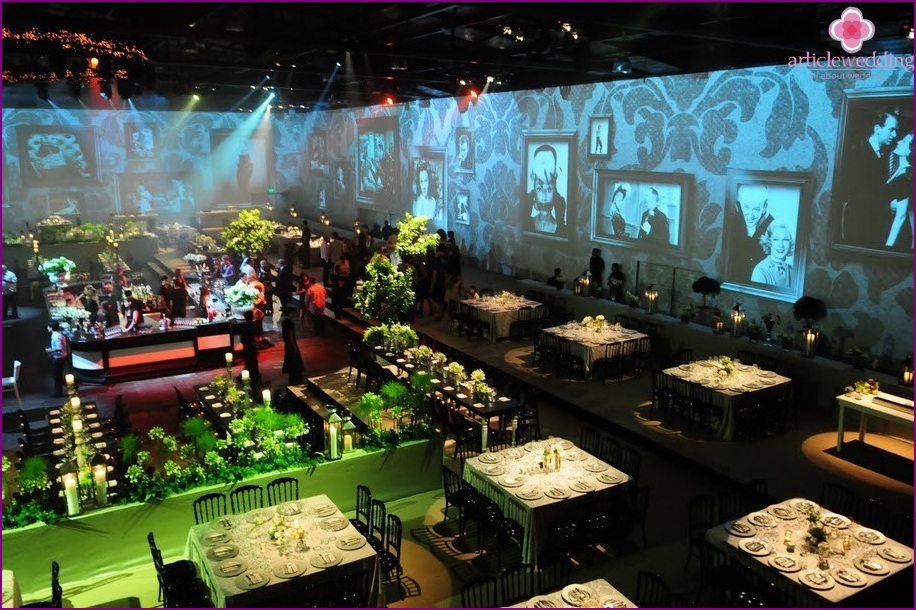 New movie technology
In the field of wedding video, new technologies have also appeared that allow you to create unusual video materials:
Wedding aerial photography using a quadrocopter - an unmanned aerial vehicle that allows you to remove the wedding from a bird's eye view.
Shooting with a 360-degree camera, which allows you to immediately capture all sides of the wedding space, so that you can see both the newlyweds and guests.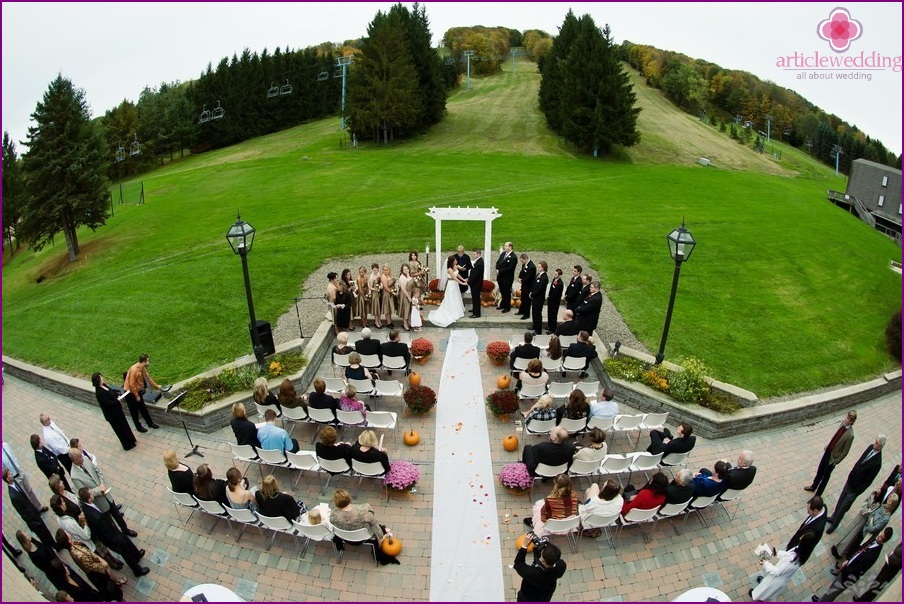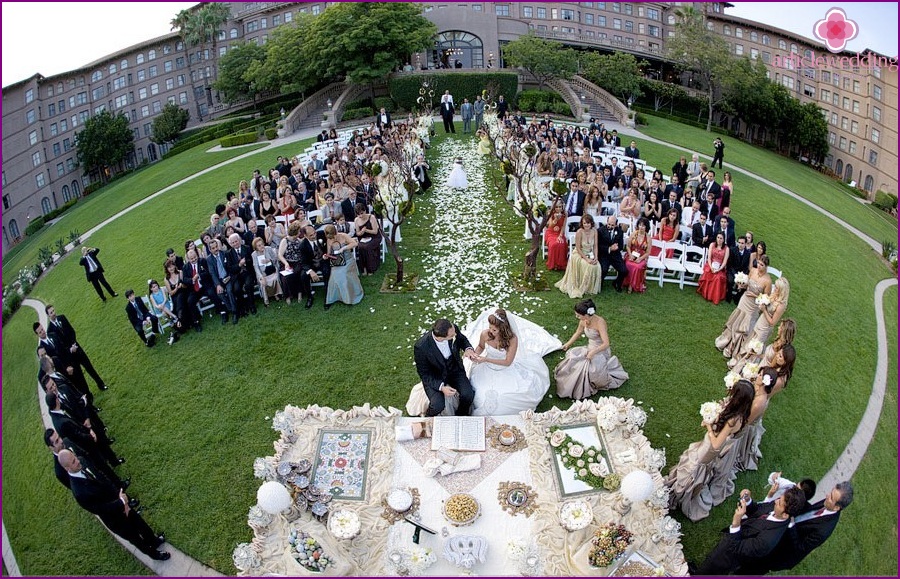 As you can see, with the help of modern technologies and gadgets, you can diversify the wedding program and create a truly creative and fun atmosphere at the wedding.