Contents
---
---
The rich imagination of the bride and groom allows them to diversify the wedding evening. Some order a real pop ensemble, with dances and songs. Others prefer a rock band, while others want to see a magician or magician at the wedding! Who is so much! However, you can be even more original and choose an unusual and catchy idea. Fire shows are gaining more and more popularity, where guys and girls skillfully control fire, despite all the dangers and risks. Many people like adrenaline, because it takes your breath away and your heart sits. If you want to feel something like this at your wedding, as well as surprise guests, feel free to order a fire show that will definitely diversify your wedding banquet.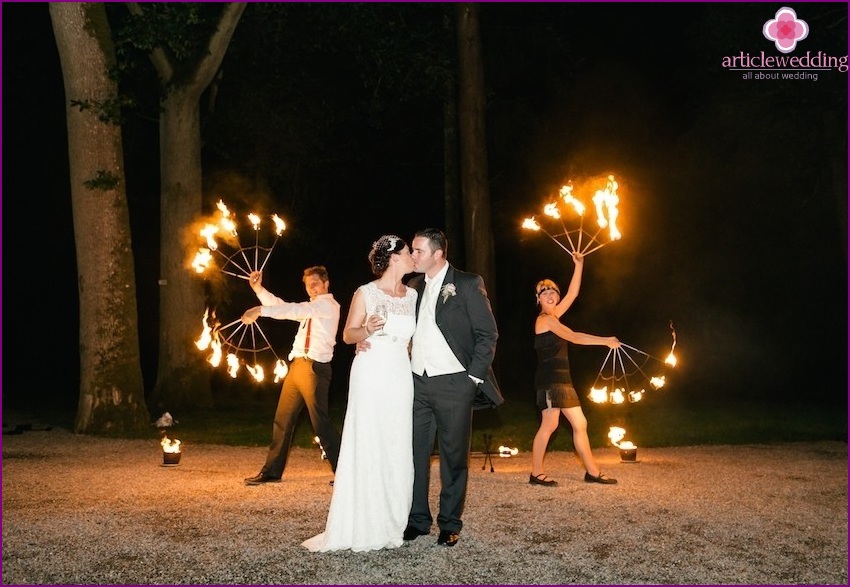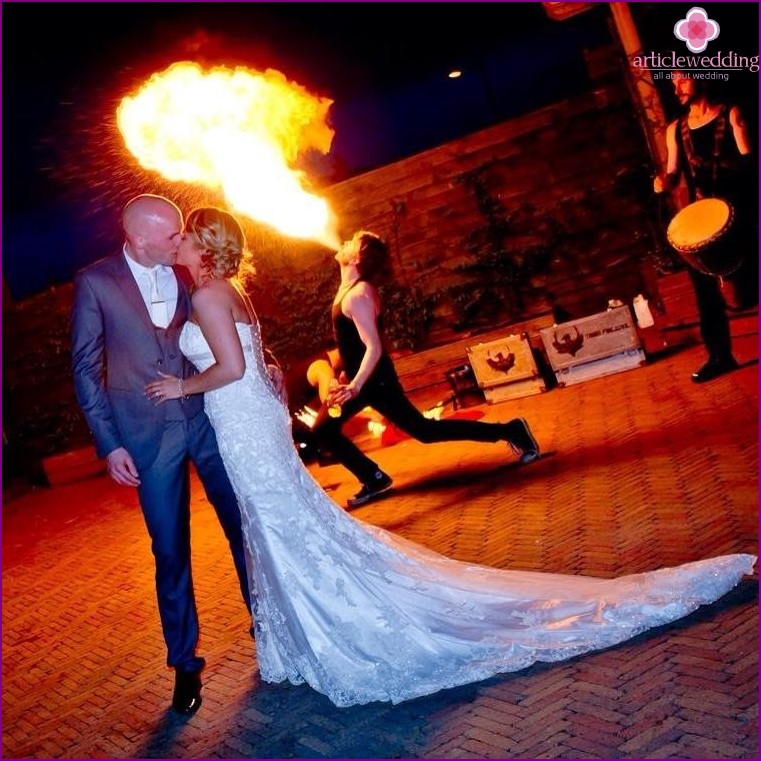 Real impressions
A fire show will not leave you indifferent, because it is not only very beautiful, but also dangerous. What should be prepared when ordering a fire show? What tricks do artists do? Everything is very simple. The show program will be provided to you as soon as you place an order. Typically, such a program includes pyrotechnic and fire shows, namely dancing with fire on the palms, a fire show on stilts, inhaling and erupting fire, rotating fire chains and maces, as well as burning a stuntman, fighting with burning swords and much more. You yourself can decide which numbers are right for you and which ones should be excluded from the program so as not to shock anyone. A wonderful performance is complemented by musical accompaniment, usually with medieval-style music. Also, the site is made using special fiery paraphernalia - torches and candles. Professional artist shows combined with selected music will impress you.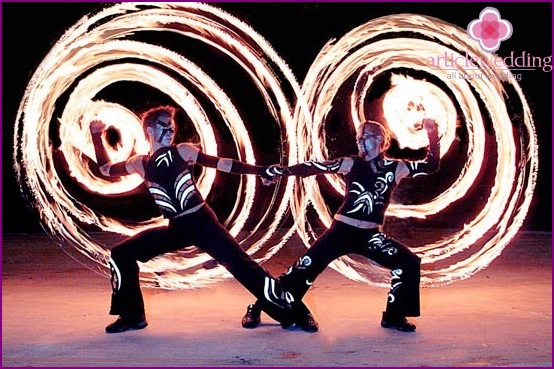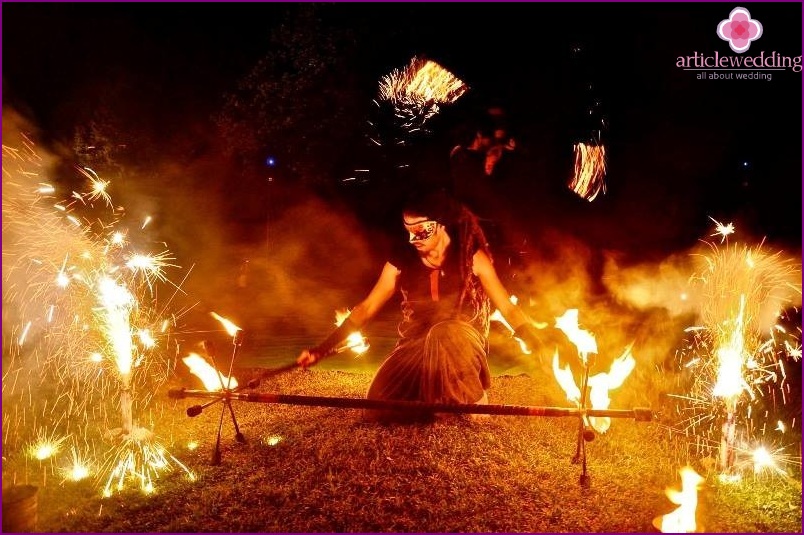 Program nuances
At the discretion, the newlyweds can order any theatrical show, designed accordingly. It can be knightly battles, the confrontation of good and evil, or just juggling fire torches. The duration of a fire show usually does not exceed 30 minutes, because it is dangerous and requires endurance, professionalism and training from the artists. As a rule, in the finale of the performance you will be able to observe a beautiful festive fireworks.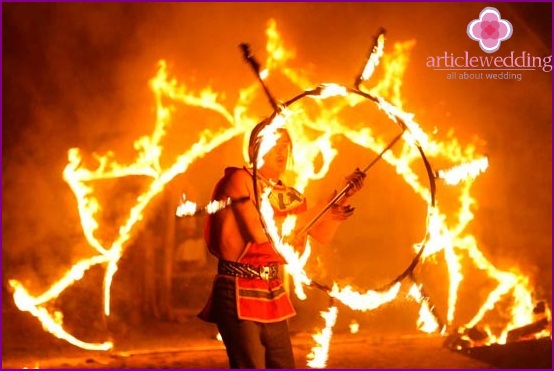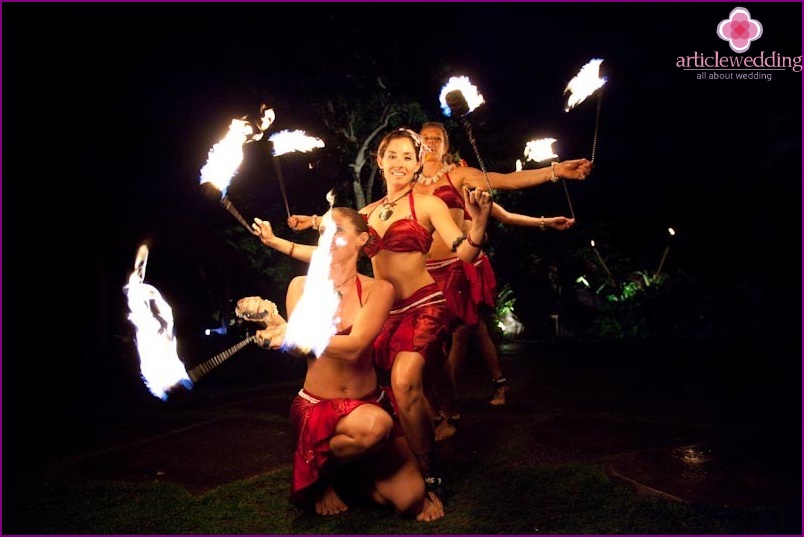 Location
Of course, you can't hold a fire show indoors, for safety reasons. However, there is a great alternative. Outdoor venues that are easy to find even in the city are great for such a show. Even better if the site is located in a calm place. It is also important that high residential buildings are not located near your chosen location. After all, often a fire show is accompanied by a firework, which can cause discomfort to some residents.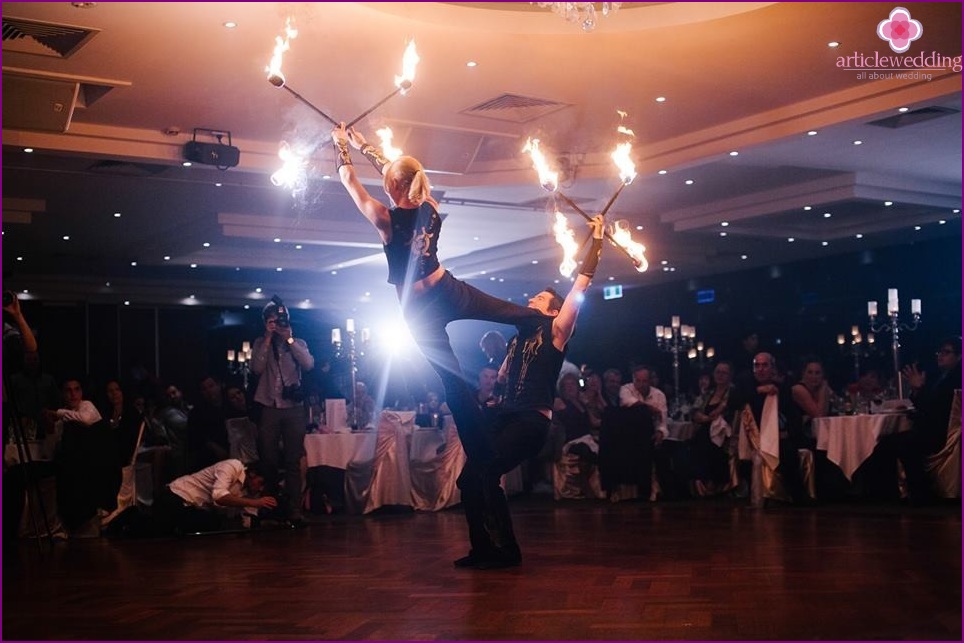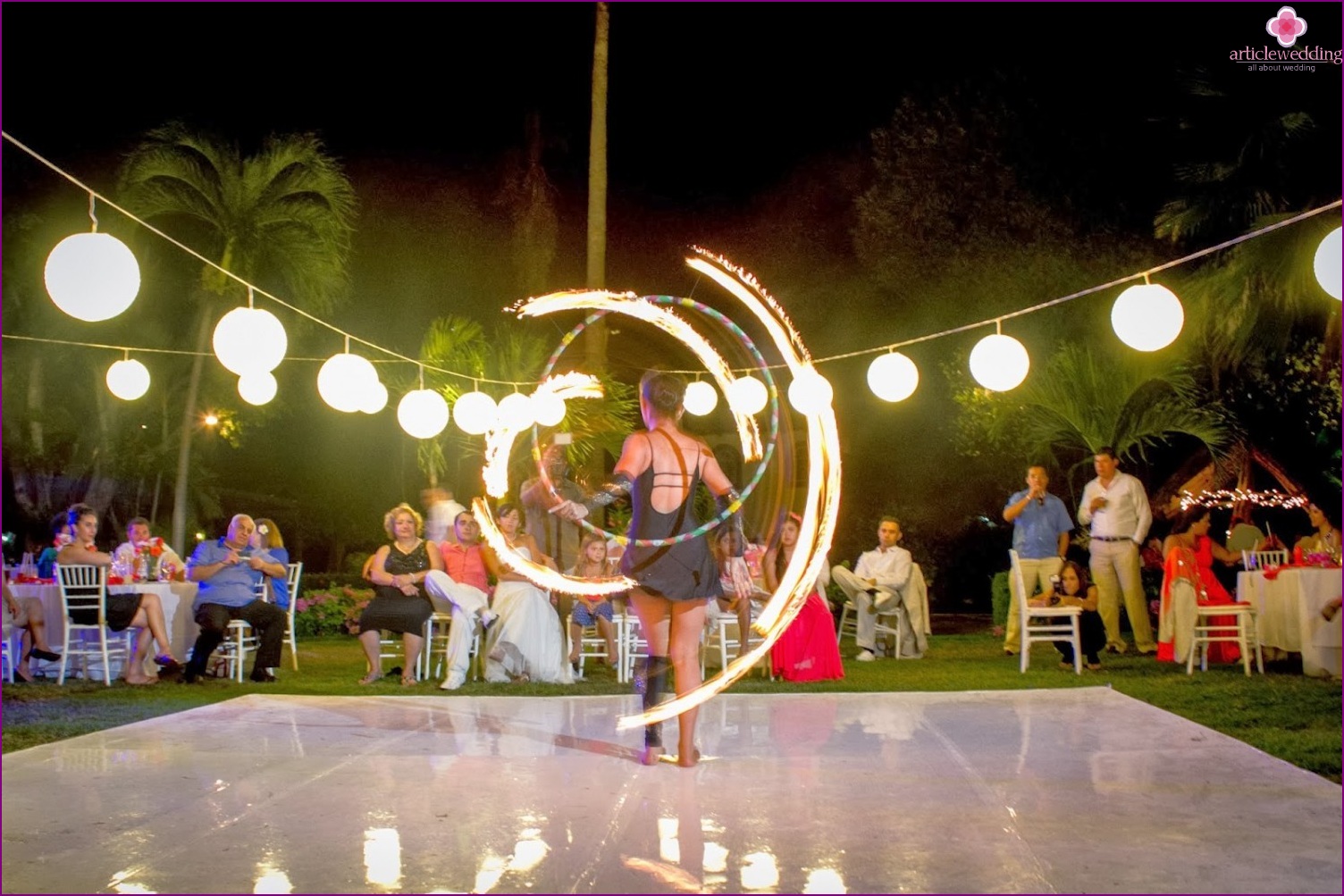 Safety precautions
As with any extreme show, a fire show requires safety precautions. You should not hold a fire show on the site where there are bushes and trees, as well as dry leaves or grass. As for the guests, they should go a safe distance to protect themselves from fire. You should also always be careful, because fire is an element that can behave in an unusual way. Do not lose sight of the possibility that ashes or coal may fall on you. Always be ready to take action in case your clothes catch fire. You should also take care of the presence of a fire extinguisher and water. Better safe than sorry about the consequences..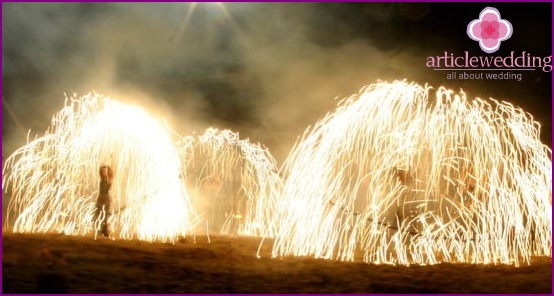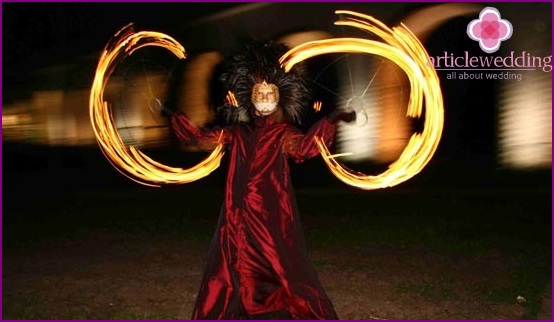 Fire show is a spectacular continuation of the wedding evening, which will allow you to enjoy the beauty of fire and the skill of artists. Perhaps after such a presentation, you yourself will want to try yourself in the role of an artist and go to take lessons in controlling the fire element. Therefore, be sure to include in the wedding plan the order of a fire show for your celebration.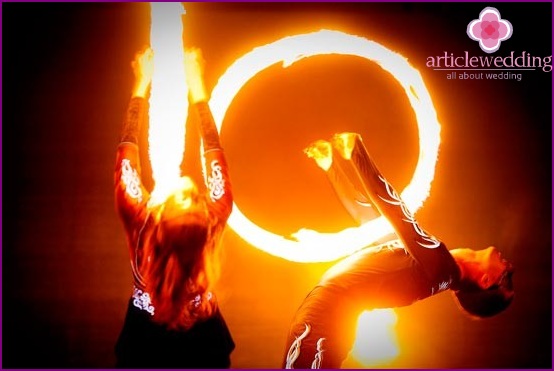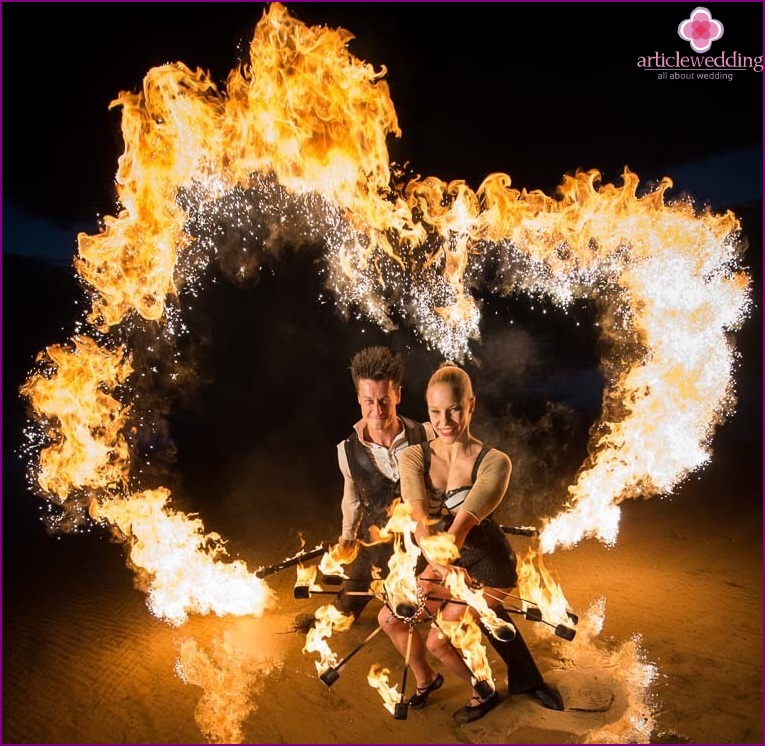 The wedding portal www.articlewedding.com recommends that you take care of safety measures to avoid unpleasant moments. If you are sure that everything is in order, you can safely enjoy a beautiful and enchanting performance!