Contents
---
---
Wedding is a unique event in the life of each of us! Therefore, I want everything to be perfect: from such global things as a wedding dress and a restaurant, to accessories and small things. Without which it is impossible to imagine a single modern celebration? Of course, without fresh flowers! And we are talking not only about the bride's bouquet and the groom's boutonniere, but also about many other things. The secrets of wedding floristry will reveal to you the portal www.articlewedding.com.
Bridal bouquet and other details of the image
Naturally, it is impossible to imagine a bride without a lovely bouquet. This inalienable attribute allows you to create a harmonious wedding image, causing delight and admiration. What flowers to choose for a bouquet, it's up to you based on personal preferences, wedding attire and accessories, as well as the style and color of the wedding:
for a celebration in a rustic style, it is better to give preference to a simple bouquet of wildflowers;
for a wedding in the style of "Snow White" - a bouquet of red roses;
for a celebration based on the film "Marie Antoinette" - a magnificent bouquet of the most expensive and exquisite flowers: roses, orchids, lilies, etc .;
for a wedding based on the fairy tale "The Wizard of the Emerald City" - a bouquet of red poppies;
for the celebration in the style of boho - disheveled bouquet of bright flowers.
Consider also the time of year. For example, for a wedding in spring, you can prefer tulips, daffodils and lilies of the valley, in summer - peonies, ranunculus and wildflowers, in autumn - dahlias and gerberas, in winter - orchids, roses and brunia.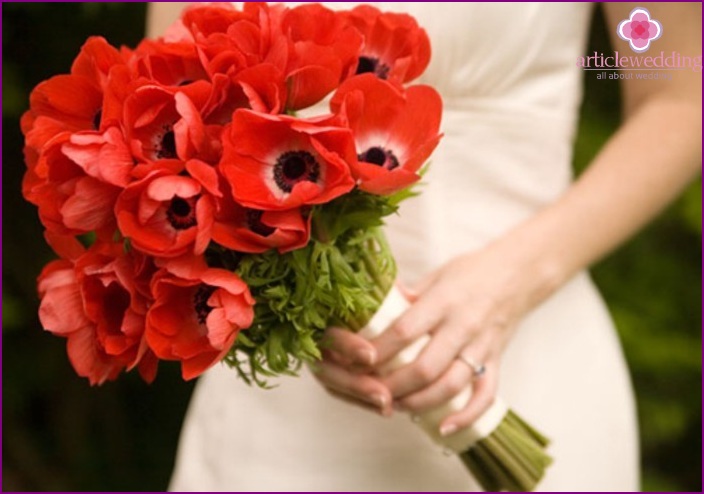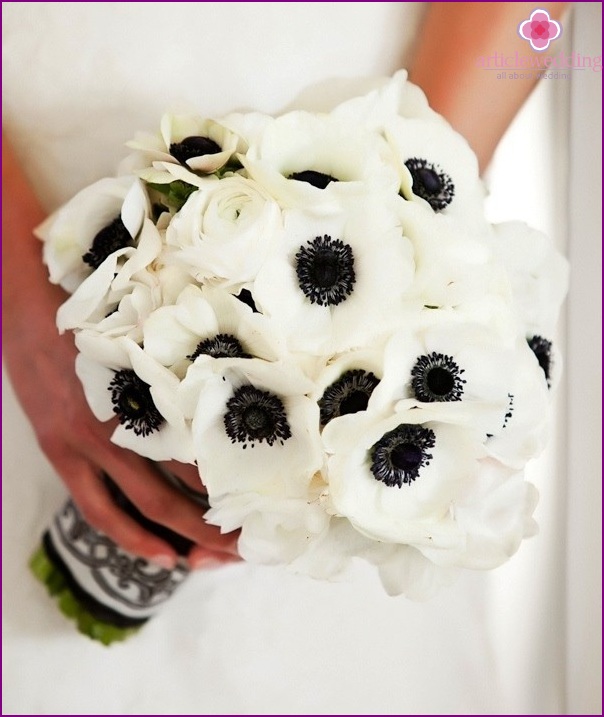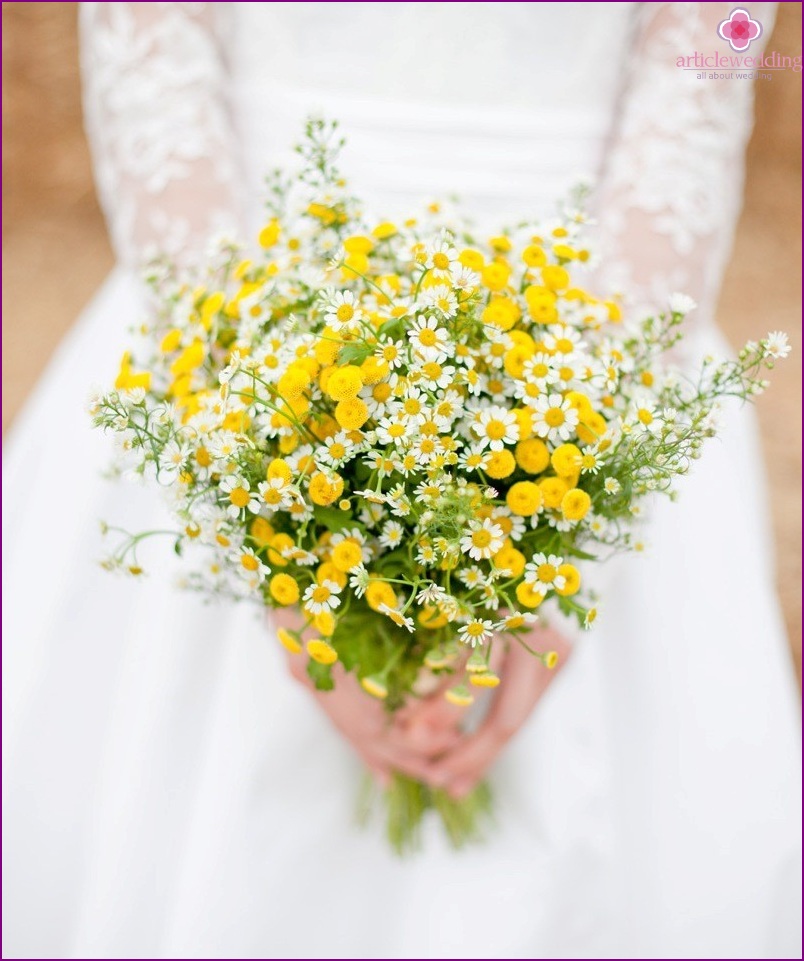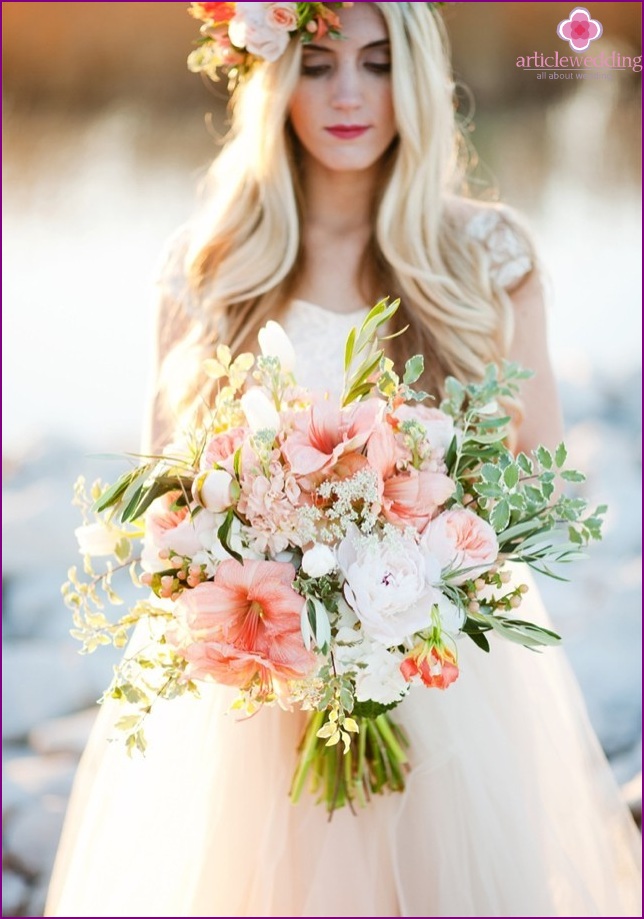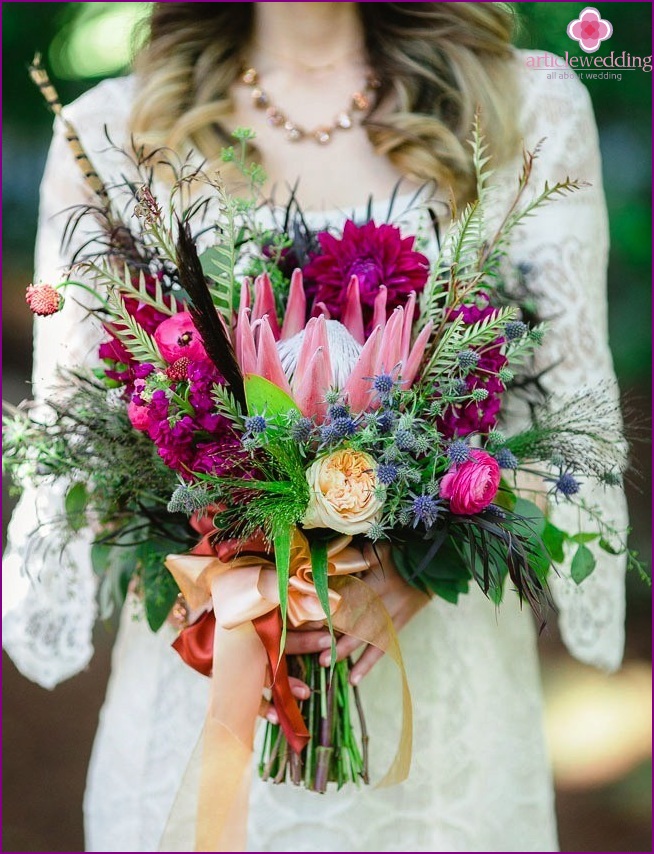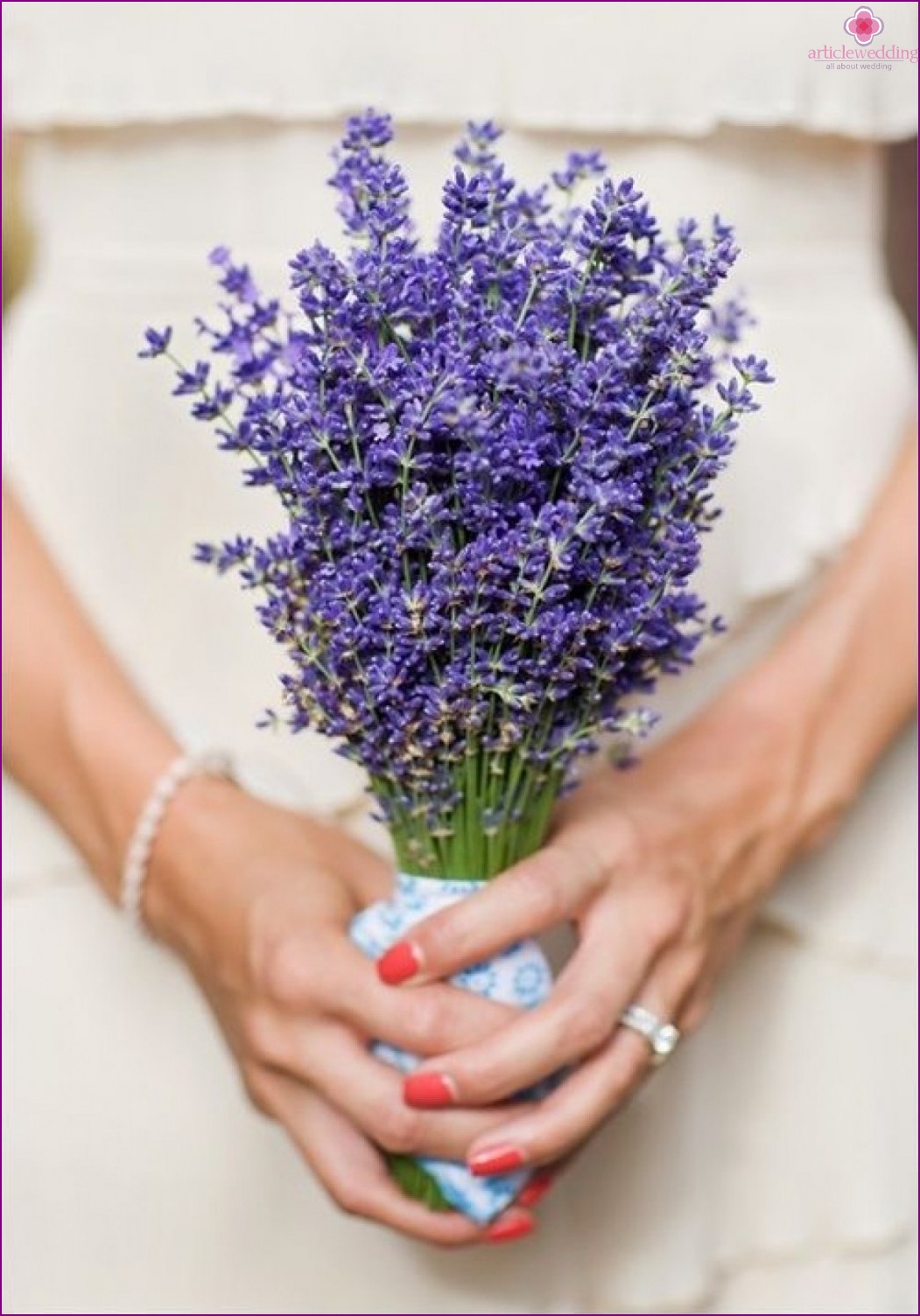 The use of fresh flowers in creating the image of the bride is not only limited to the bouquet. But what about wedding hairstyles that adorn fragrant buds, floral wreaths, hairpins and hoops with fresh flowers ?! The main thing is to remember that the flowers in the accessories should perfectly match your wedding bouquet - then you will create a truly harmonious and stylish look!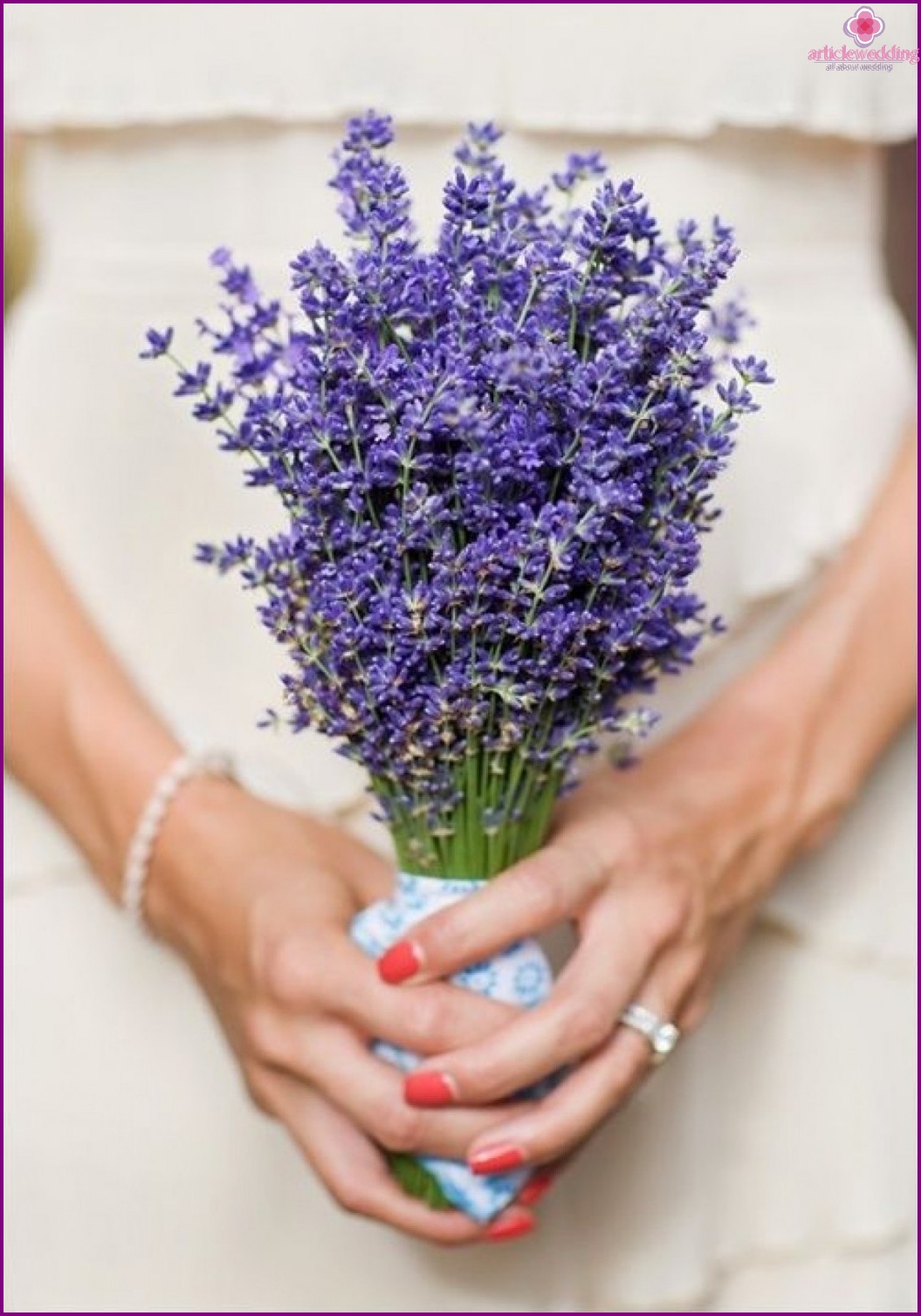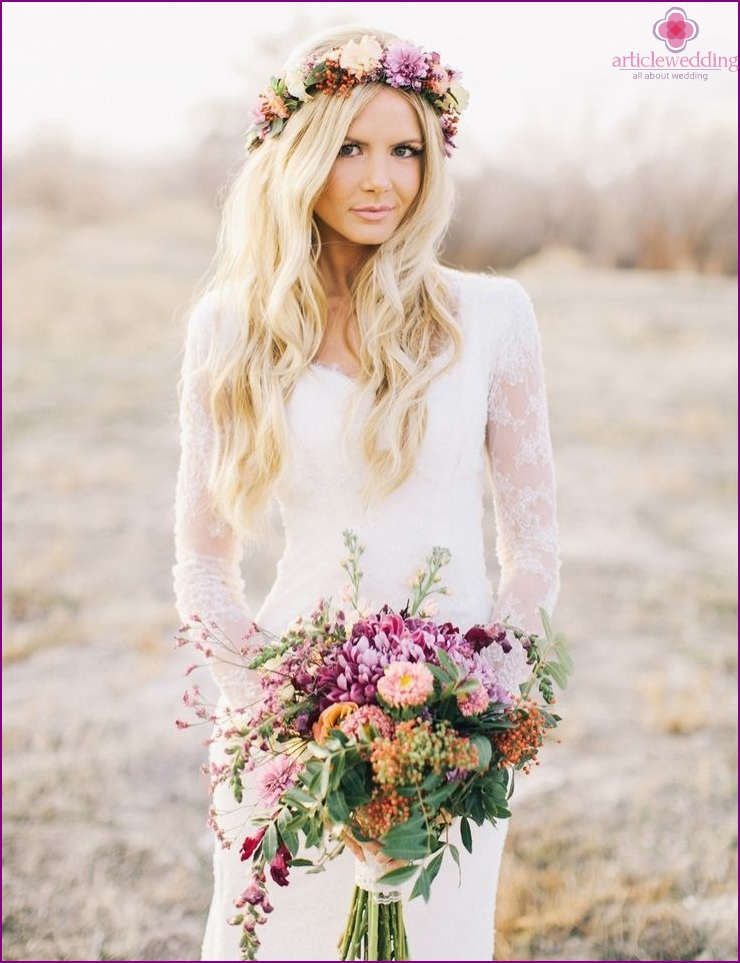 Groom's boutonniere
An accessory that should not only fit perfectly into the image of the groom, but also in harmony with the bride's bouquet is a boutonniere. They usually have it in the lapel of the costume, giving the image of the groom elegance and sophistication. How to achieve perfect harmony? Very simple: order the production of a bouquet and a boutonniere in one floristic workshop and ask to use the same flowers for creating a boutonniere as for your bouquet!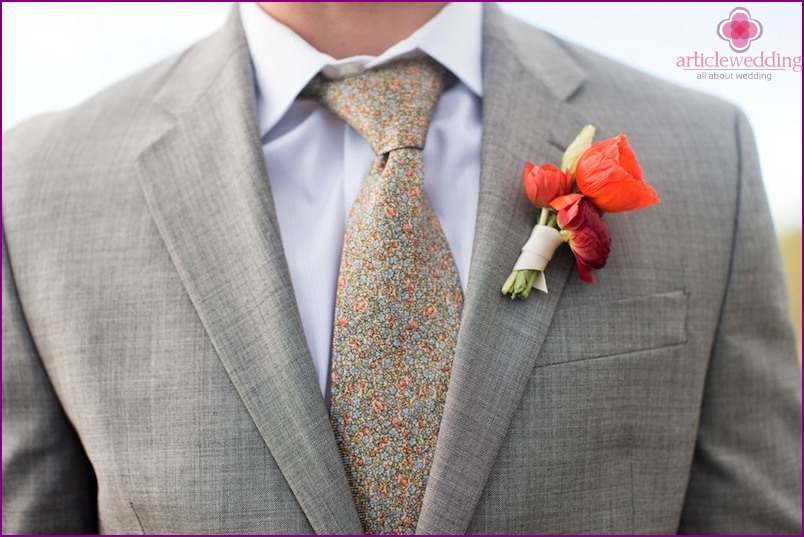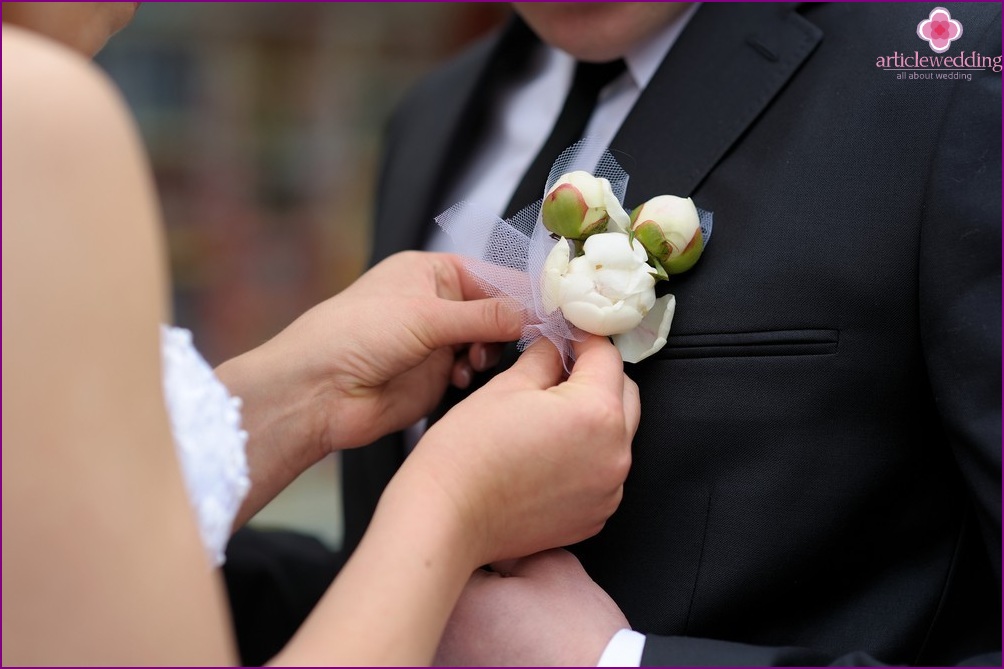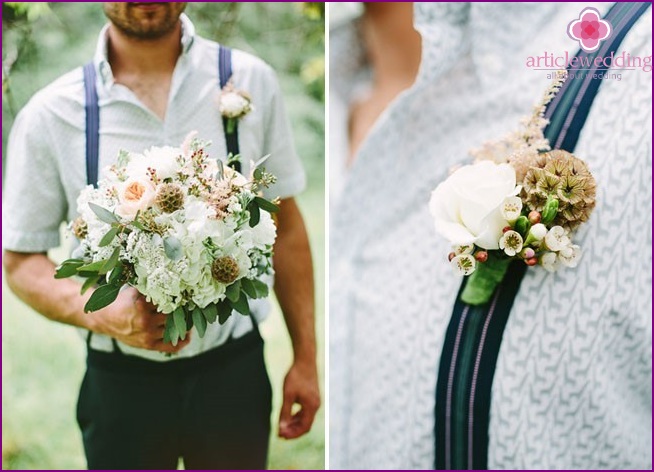 Bracelets for guests of honor
For witnesses or bridesmaids, you can prepare floral bracelets that will distinguish them from other guests. In addition, you can provide a sign of attention to honored guests. Believe me, your family and friends will appreciate such gifts!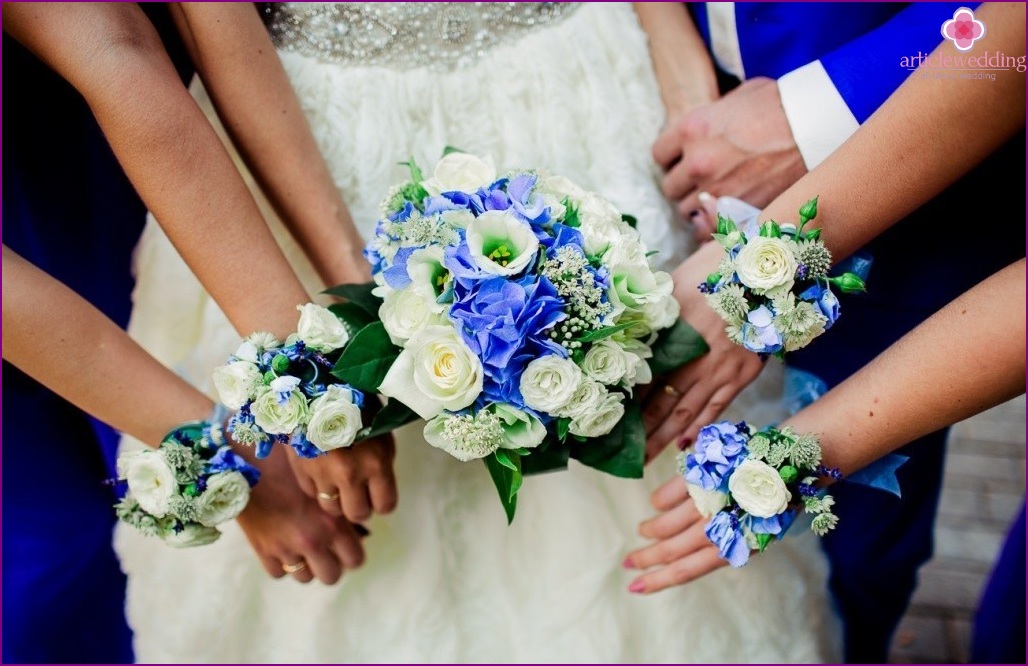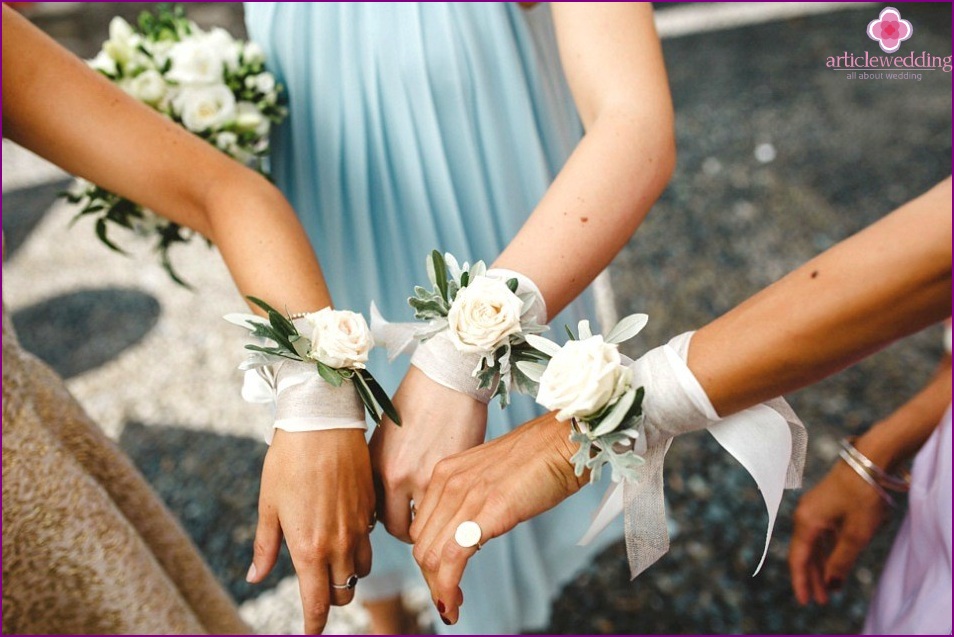 Wedding decorations
Previously, festivities were decorated with balls, artificial flowers and fabric, but now the decor is fresh flowers. They decorate the arch and the path to the altar, banquet tables and chairs, ceiling and walls; create incomparable and fantasy designs: the presidium at the table of the newlyweds, a photo wall, etc..
Many newlyweds, turning to the decor studio, wonder: «What flowers for a wedding to choose?». It all depends on personal preferences, wedding budget, color and style of celebration:
if you decide to organize a wedding in the style of "Coco Chanel" - then it is better to give preference to black and white flowers, for example, anemones;
if a celebration in the style of Provence - then the main focus should be lavender;
if a wedding in the Renaissance, Rococo or "Marie Antoinette" style - then the floral decor should fascinate with its luxury and sophistication, roses, lilies, orchids, etc. will be an ideal option..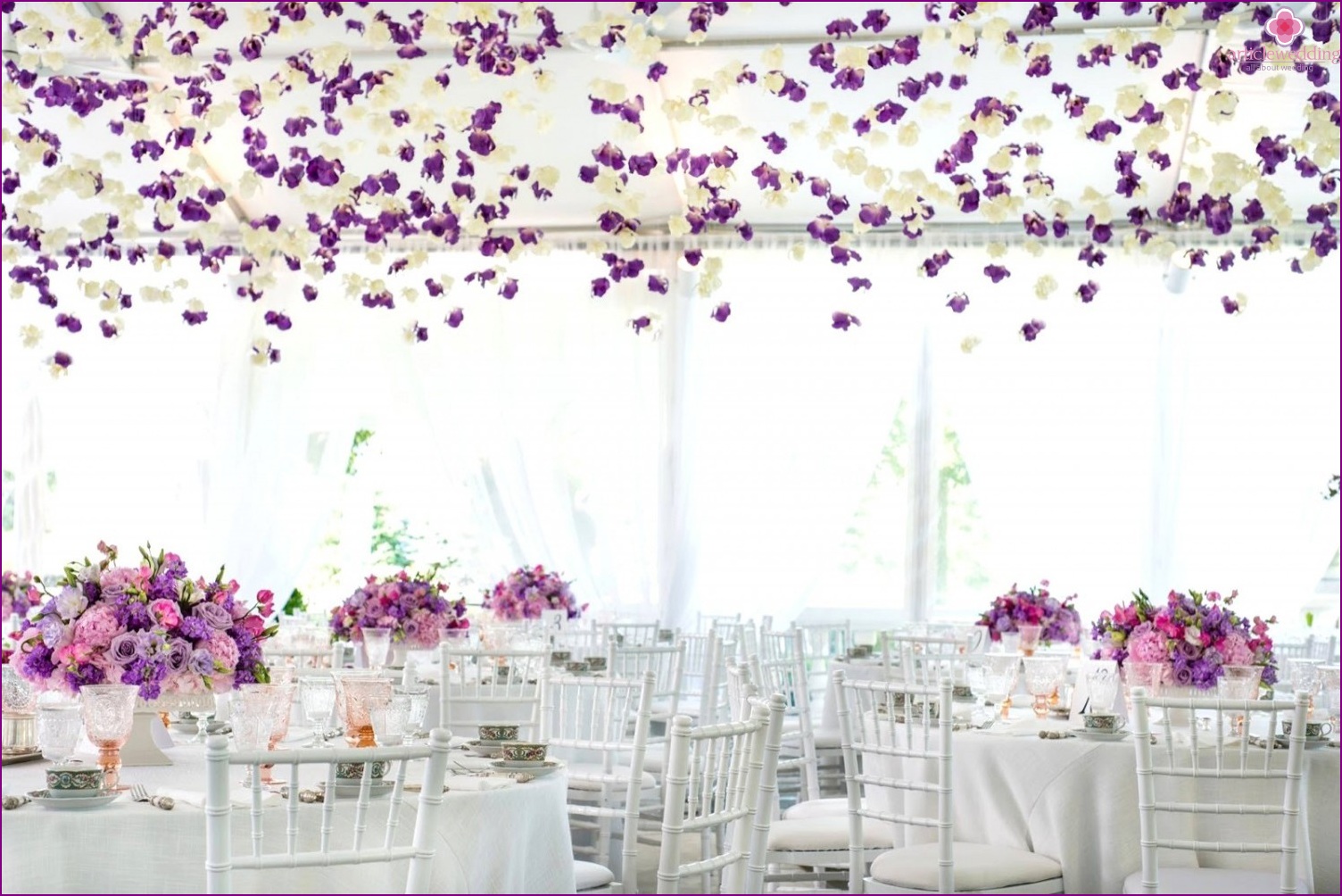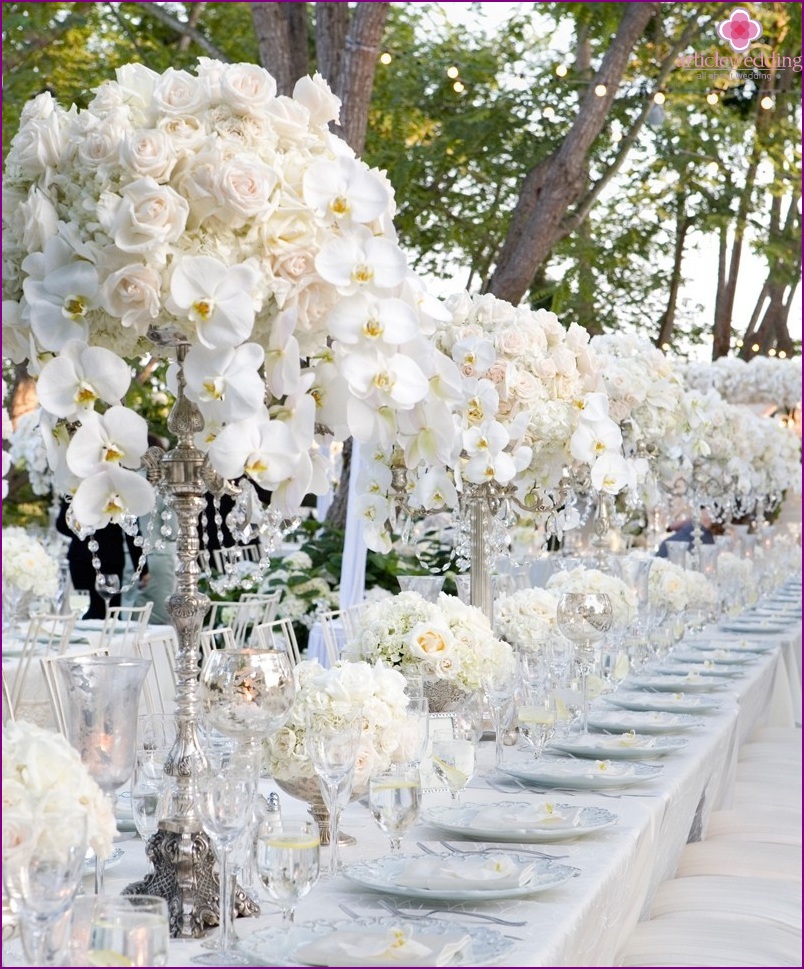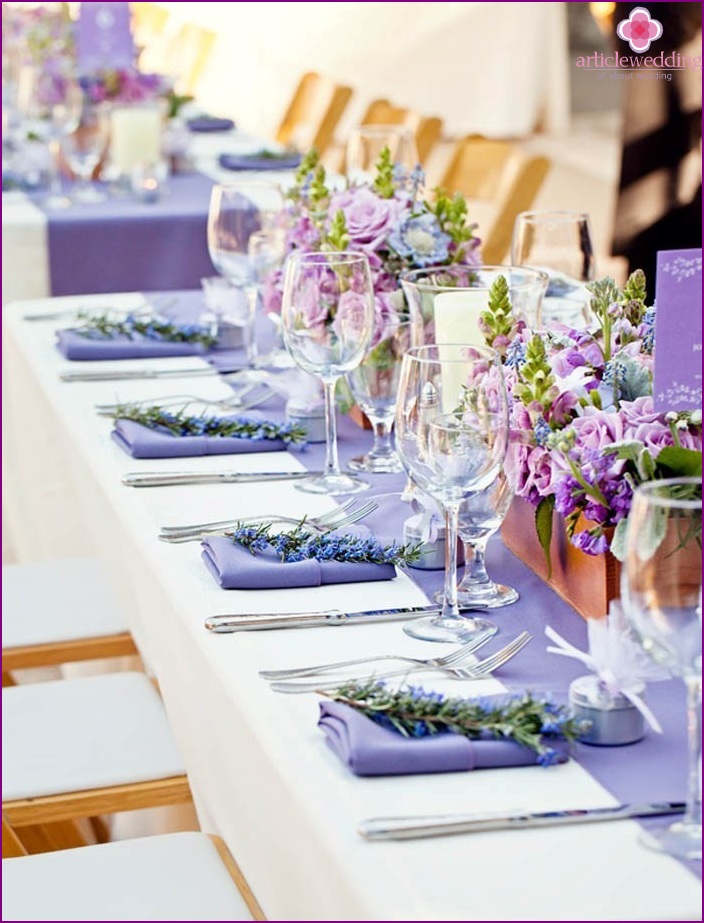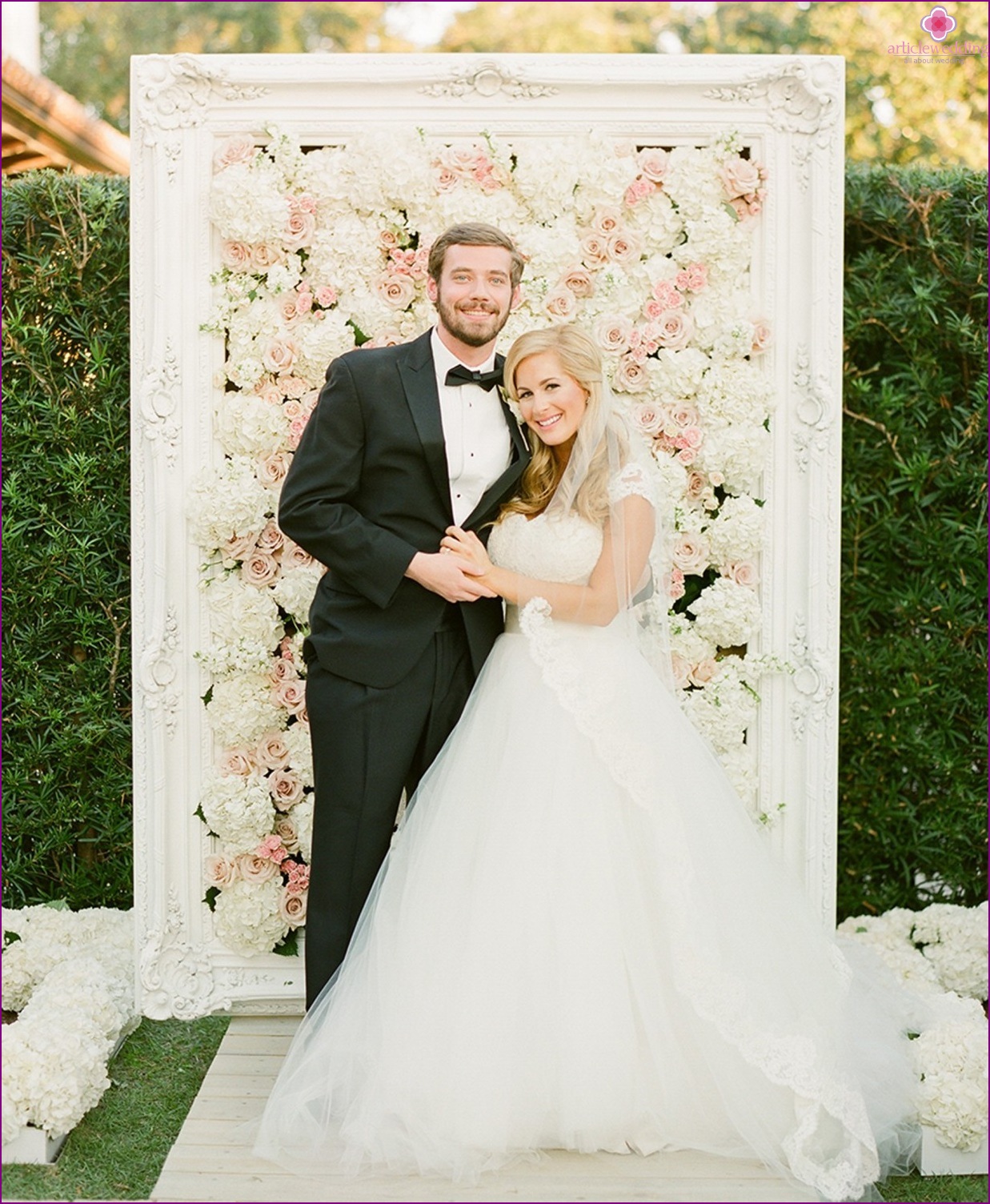 Wedding accessories
Not only in the decor and bouquet of the bride you can use fresh flowers, but also in such accessories and small things as invitations, banquet cards, a seating plan, bonbonnieres, etc. There are many ideas! The portal www.articlewedding.com will give you a couple of examples:
As banquet cards and table numbers, you can use flowers in vases or pots..
The seating plan can be made in the form of a flower stand with attached name cards.
As invitations, you can use not trivial postcards, but small boxes in which guests will find an invitation card and a flower that will envelop them with an incomparable aroma.
Bonbonnieres can also be made from fresh flowers. It can be flower plants in pots, bracelets, etc..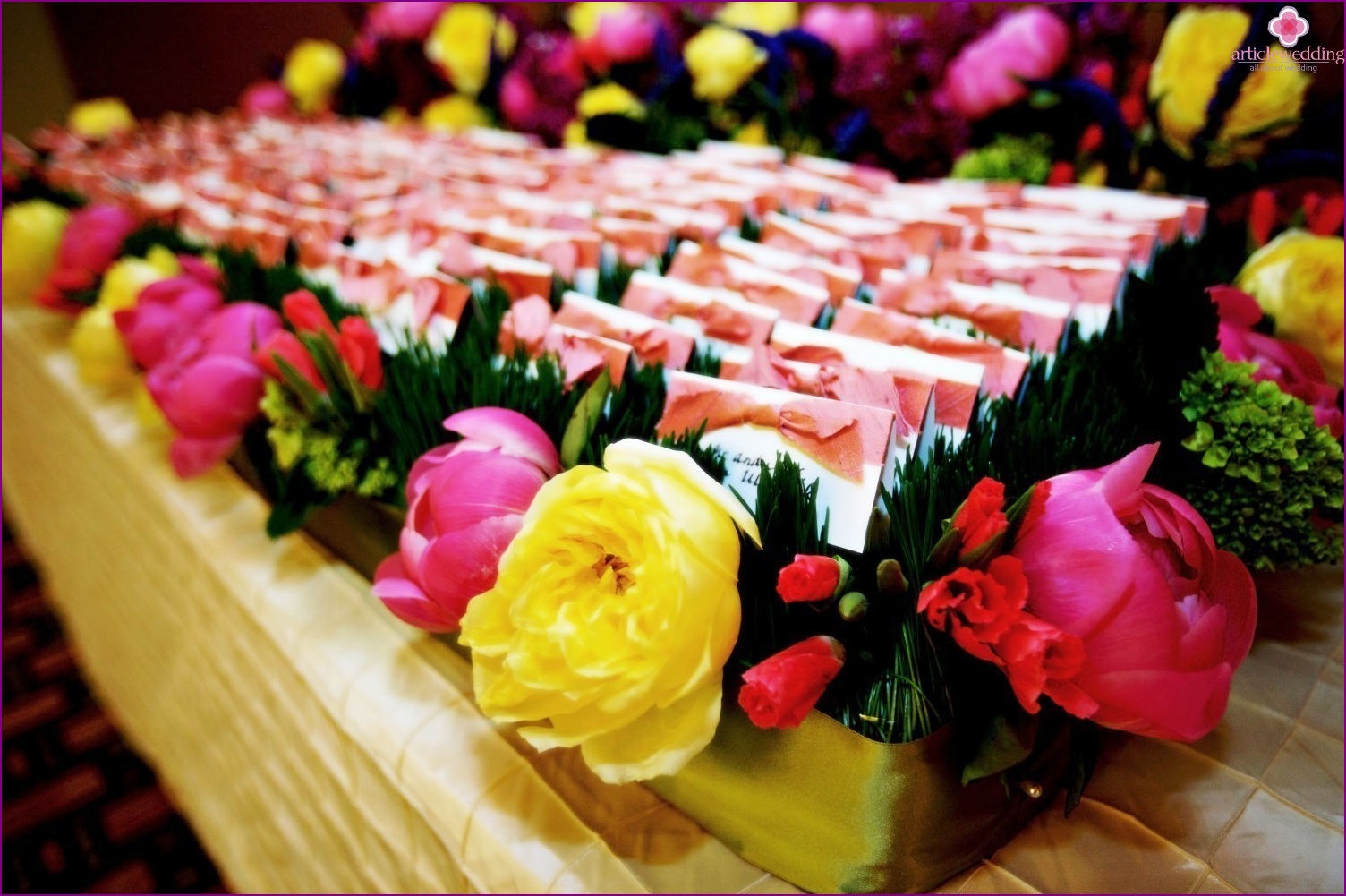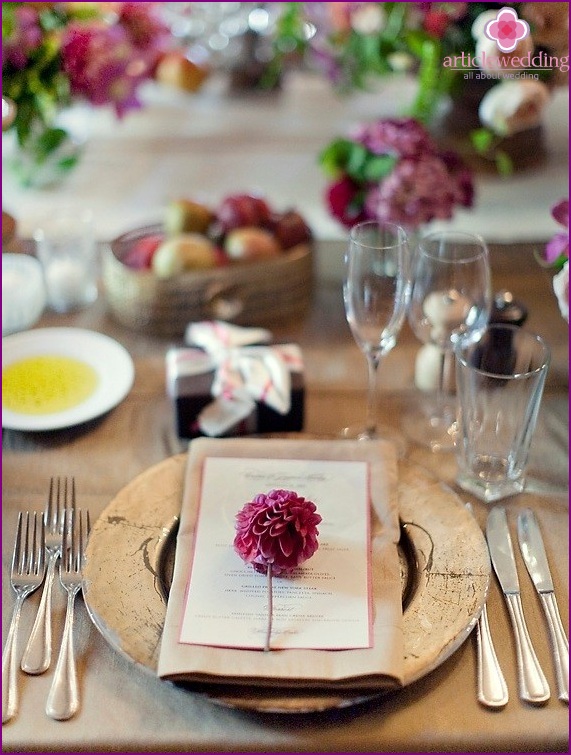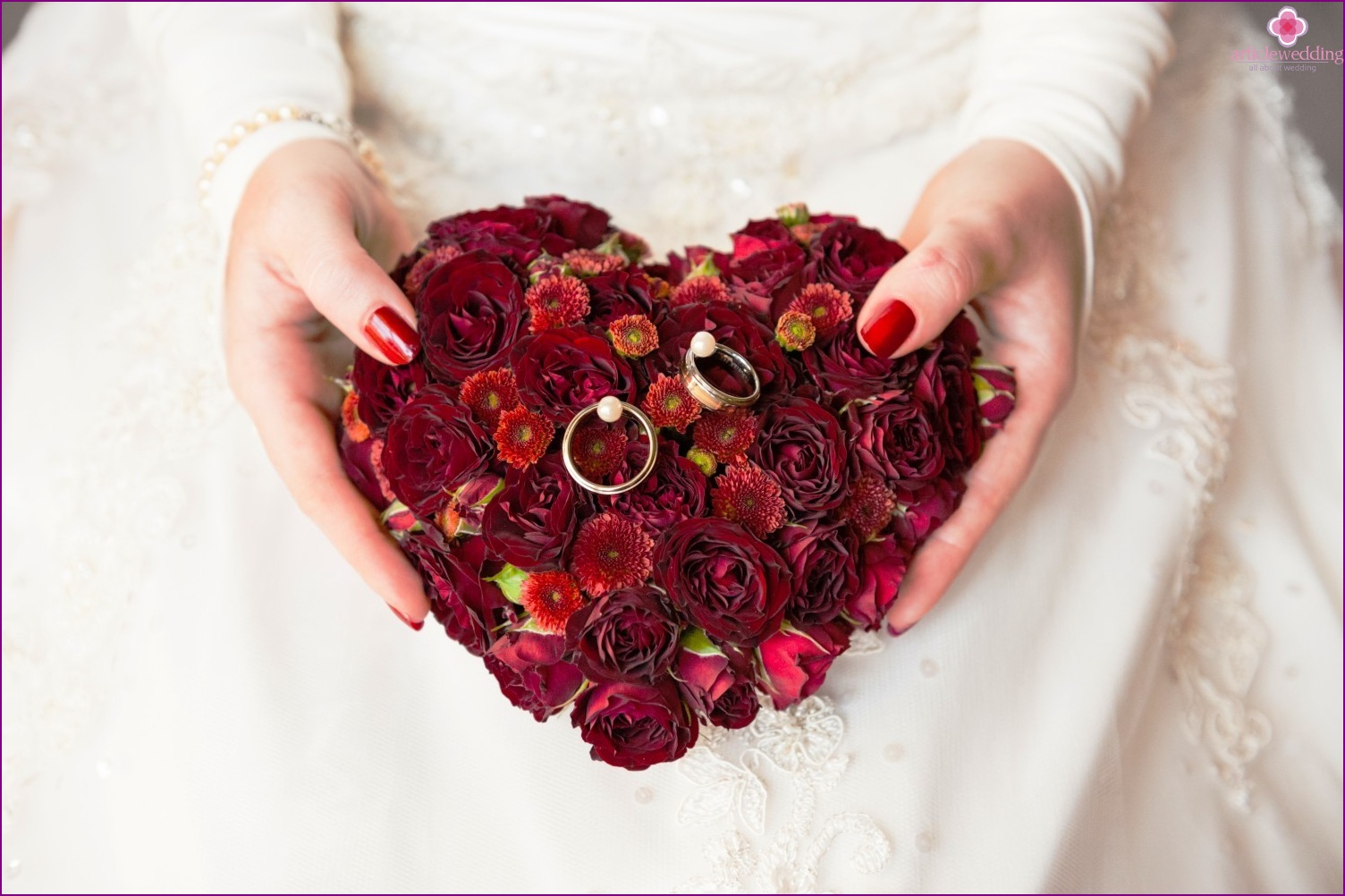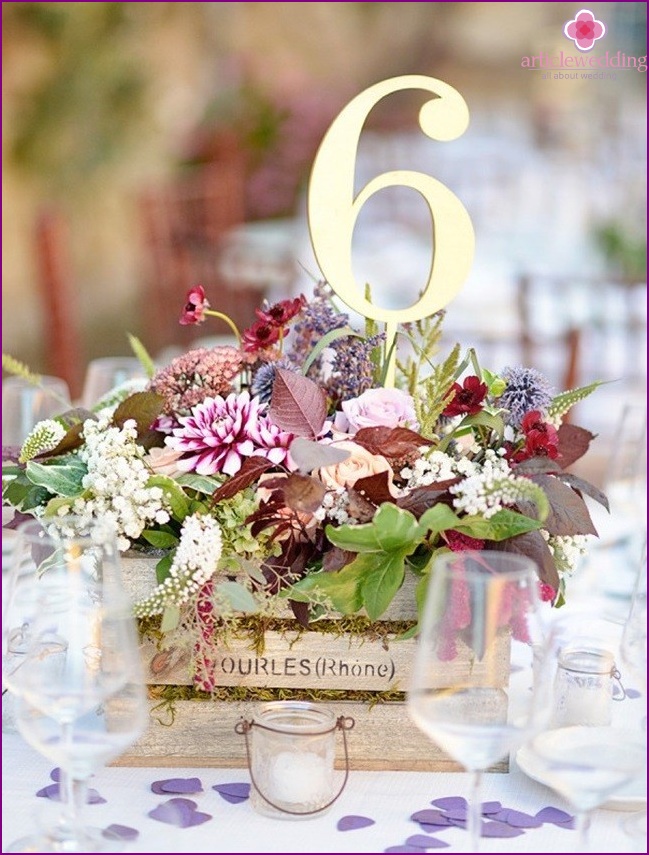 A wedding cake
The main treat of the wedding evening cannot do without luxurious decor. How can I decorate a wedding cake? Mastic, ribbons, beads and, of course, fresh flowers! The latter option is becoming increasingly popular among honeymooners around the world..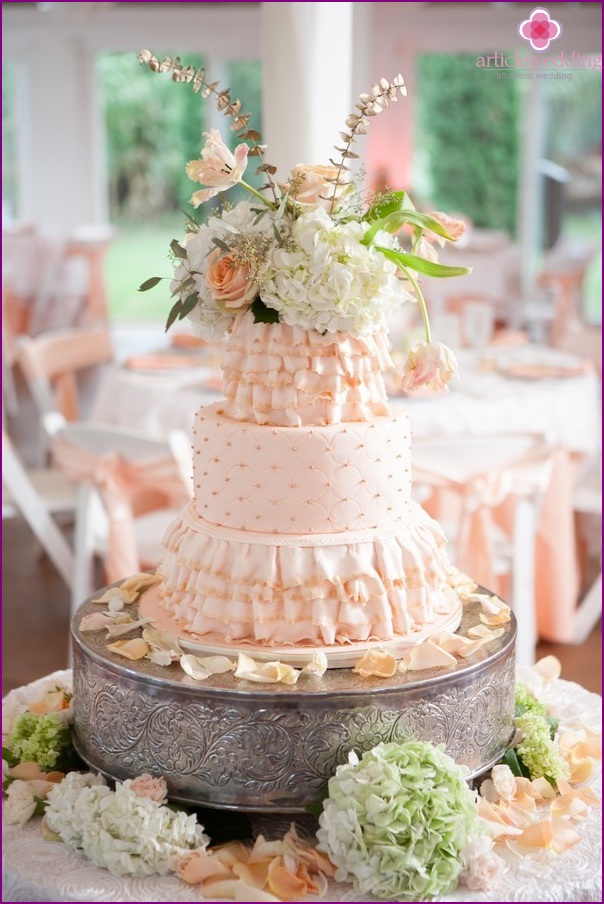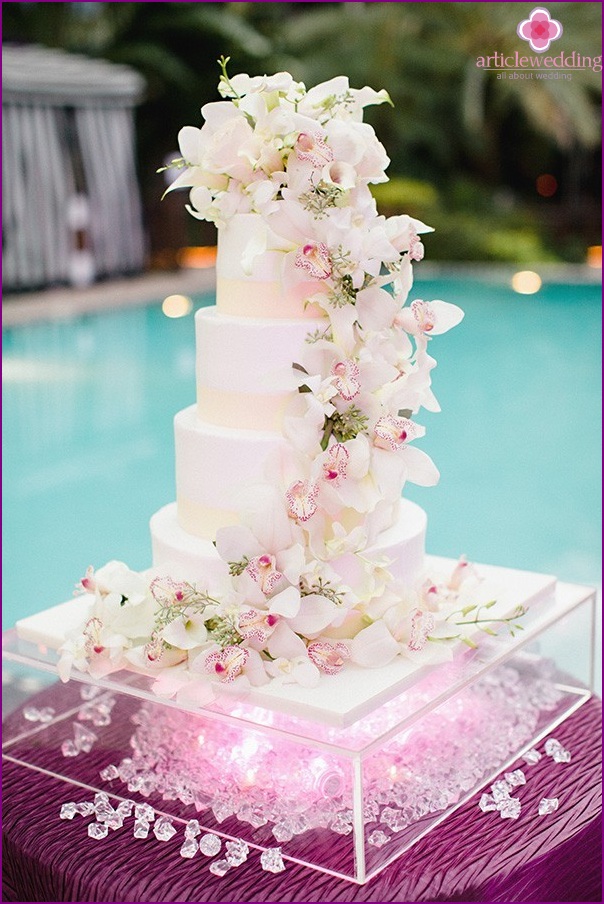 As you can see, fresh flowers can be used at a wedding everywhere: from accessories for the bride and groom's boutonniere to decor and cake. Moreover, one can either trust professional florists or make some kind of floral accessory for your wedding yourself. It remains only to buy flowers and plunge into the wonderful world of creativity, during which you can create truly unique things for your celebration!