Contents
---
---
Wedding invitations create the first impression of your celebration. Therefore, it is worth taking care of buying or manufacturing these accessories in advance. From the variety of options for invitations, just your eyes run up? Not sure what to choose? The portal www.articlewedding.com presents you fashion trends and ideas for wedding invitations. Take note and bring it to life!
Watercolor invitations
The main trend of this year is watercolor wedding invitations that look gentle and stylish. Such invitations will delight your guests. After all, you will give them the opportunity to again plunge into the world of childhood, where each of us painted a variety of paintings with watercolors!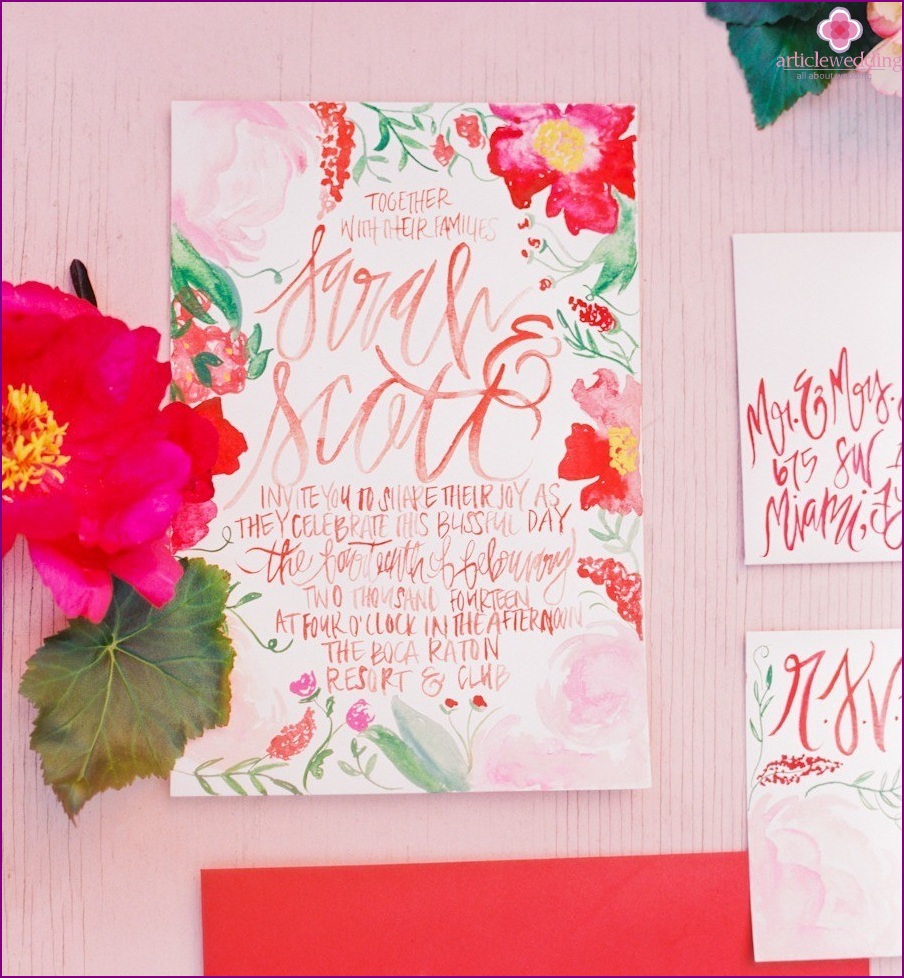 Calligraphic invitations
Wedding invitations, signed in calligraphy, are in fashion. Beautifully printed letters and numbers will become the highlight of the manufactured accessory, because everything that is done by hand is always appreciated more «stamped» of things.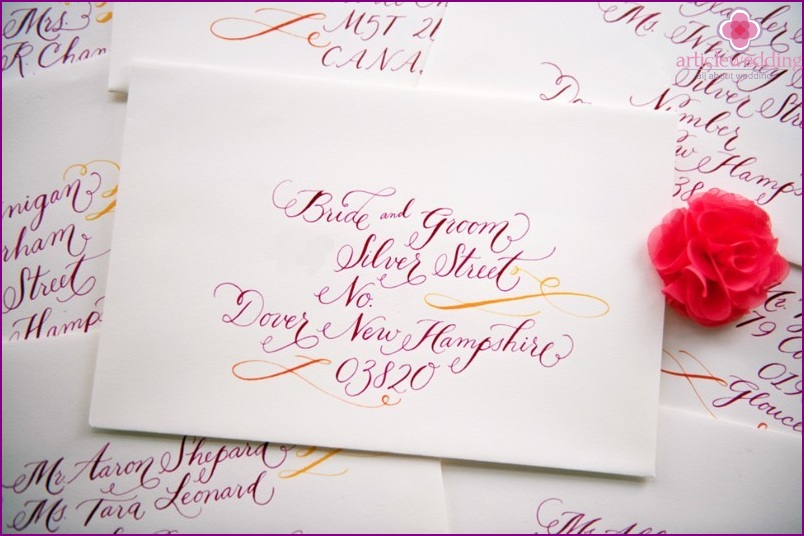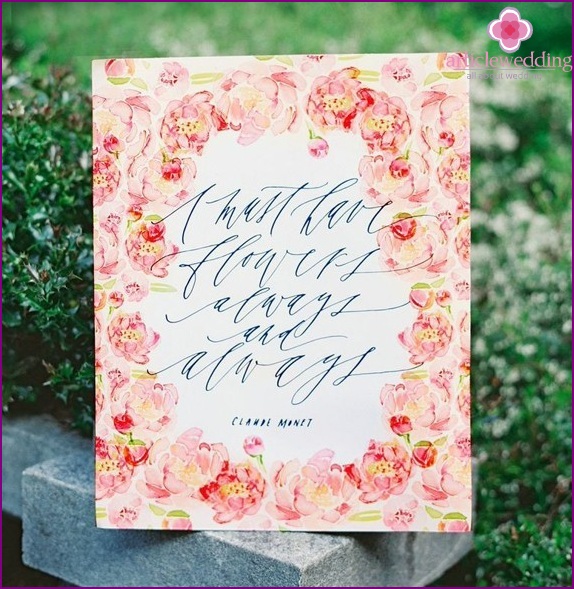 Wedding invitations with natural motifs.
The main wedding trend of this year is the eco-style, which is used both in the image of the newlyweds and in wedding accessories. It can be both natural materials used in the manufacture of invitations (fresh flowers, fur, feathers, etc.), and painted motifs in an eco-style: beautiful buds, green twigs, mountain landscapes, trees, etc..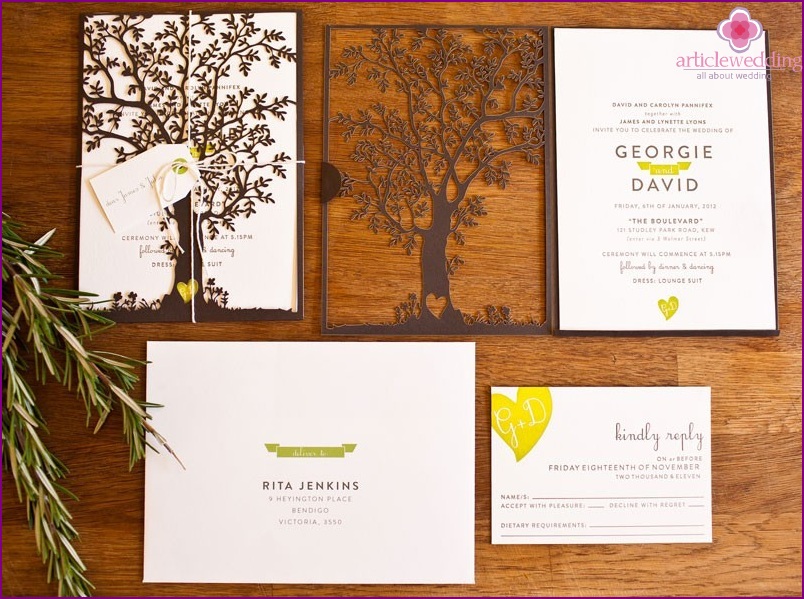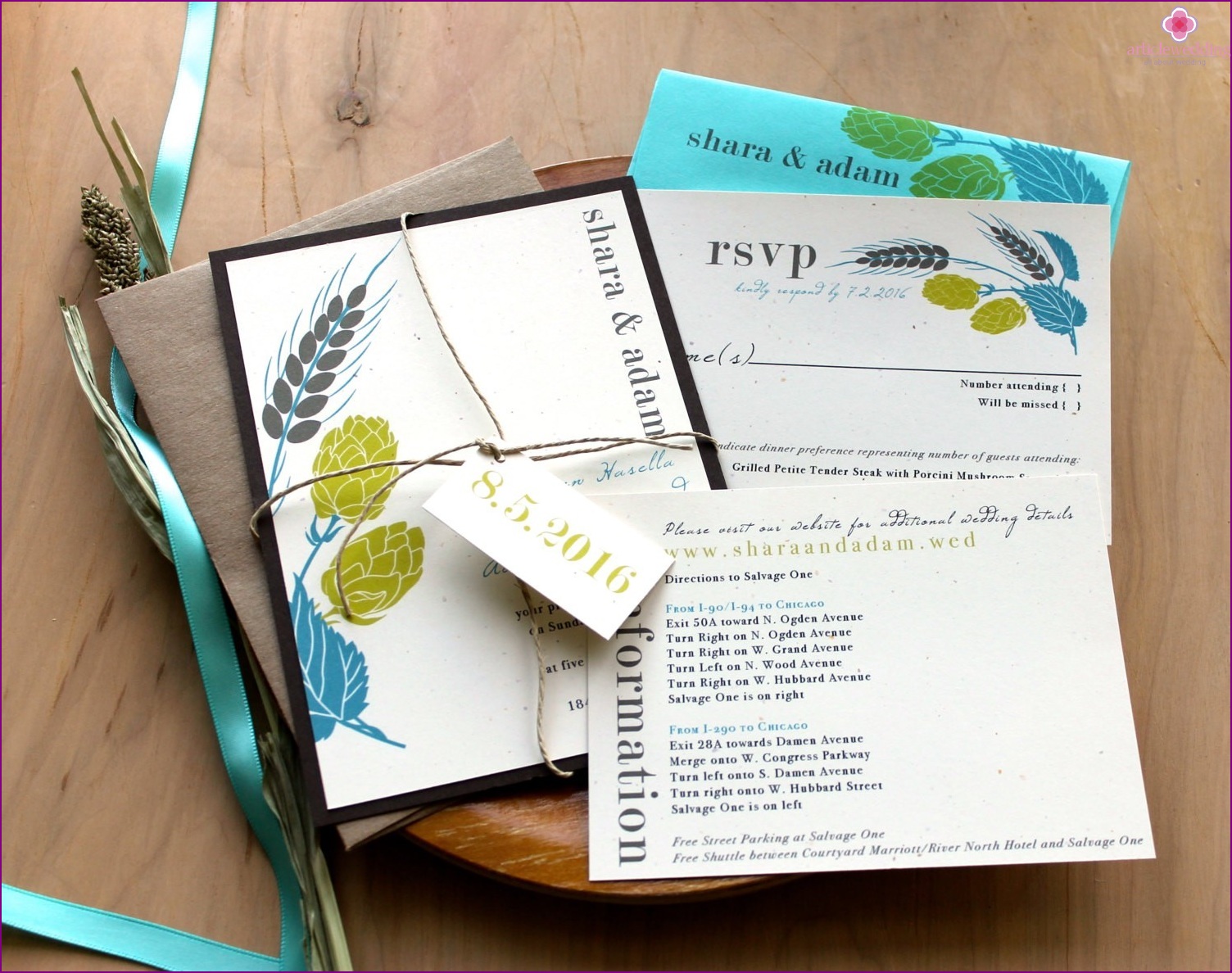 Geometric Invitations
Geometry does not leave the fashionable wedding Olympus, winning the hearts of newlyweds all over the world. And not surprising, because invitations with geometric patterns look stylish and unusual, the main thing is to think through their color scheme correctly.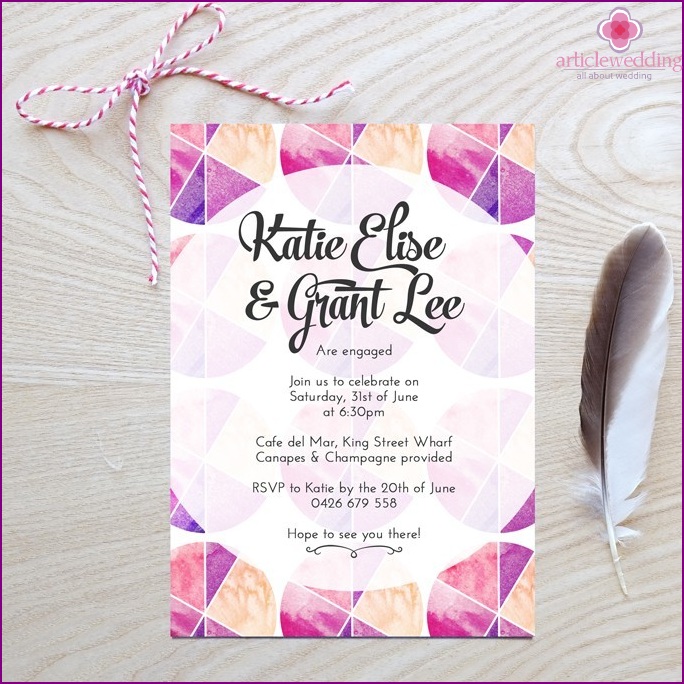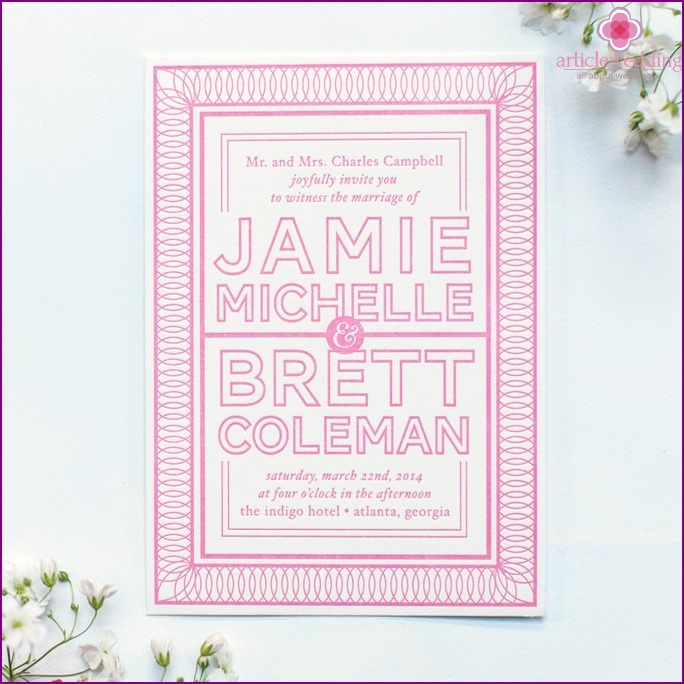 Wedding invitations with carved patterns.
Wedding invitations made using laser cutting look gentle and romantic. Graceful lace or floral patterns delight and fascinate. Give your guests a piece of divine beauty with carved invitation cards.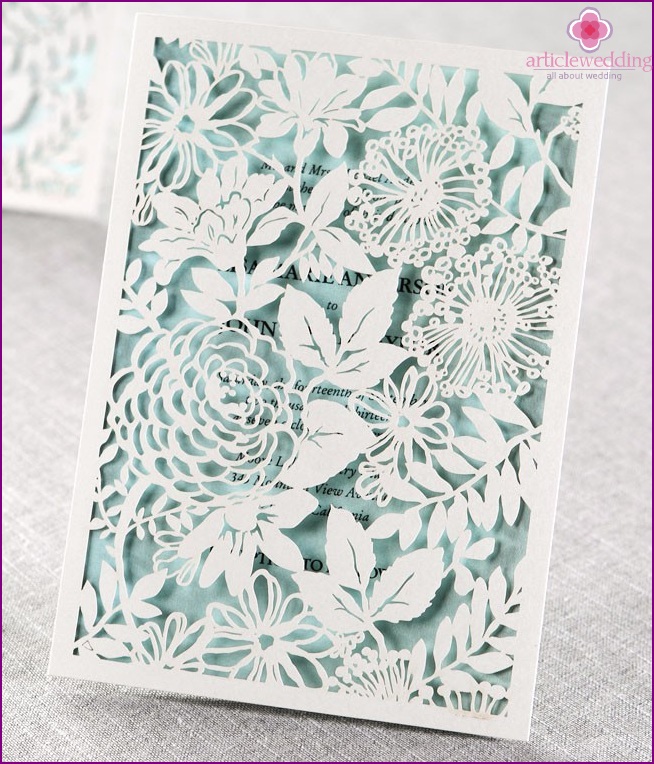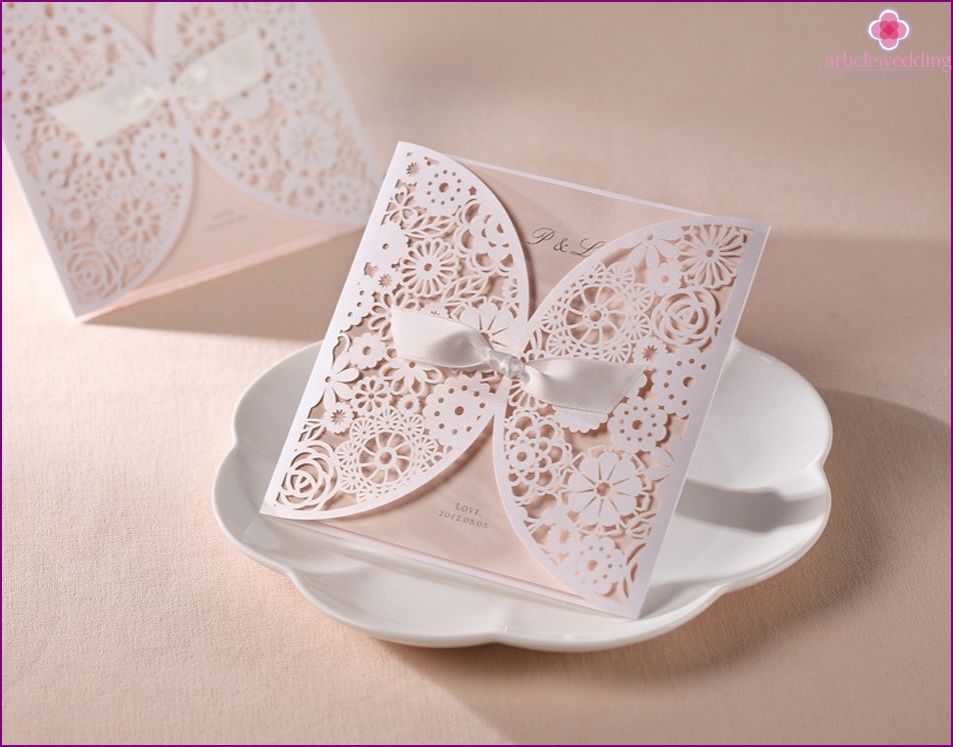 Chalkboard Style Invitations
The blackboard inspired designers to create unusual invitations, in which the white and color text of the invitation is printed on a black background resembling a chalk board. Cute and creative!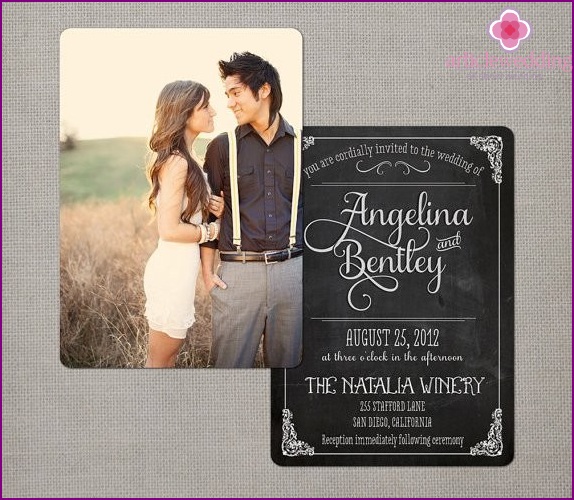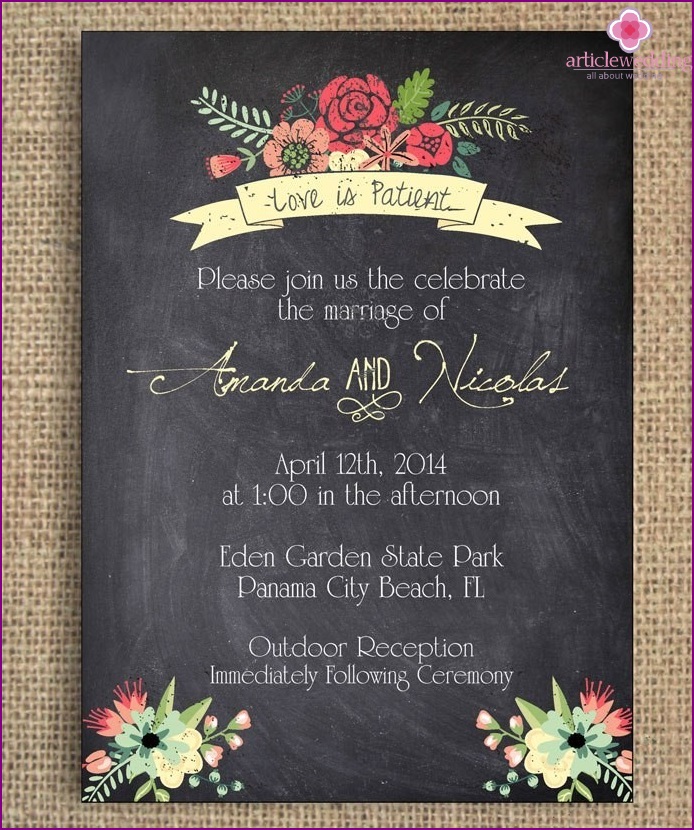 Bohemian Invitations
Boho style invitations have remained at their peak since last year. Bright colors, stylish patterns and unusual performance - everything in the bohemian invitations is mesmerizing and fascinating, the portal www.articlewedding.com believes..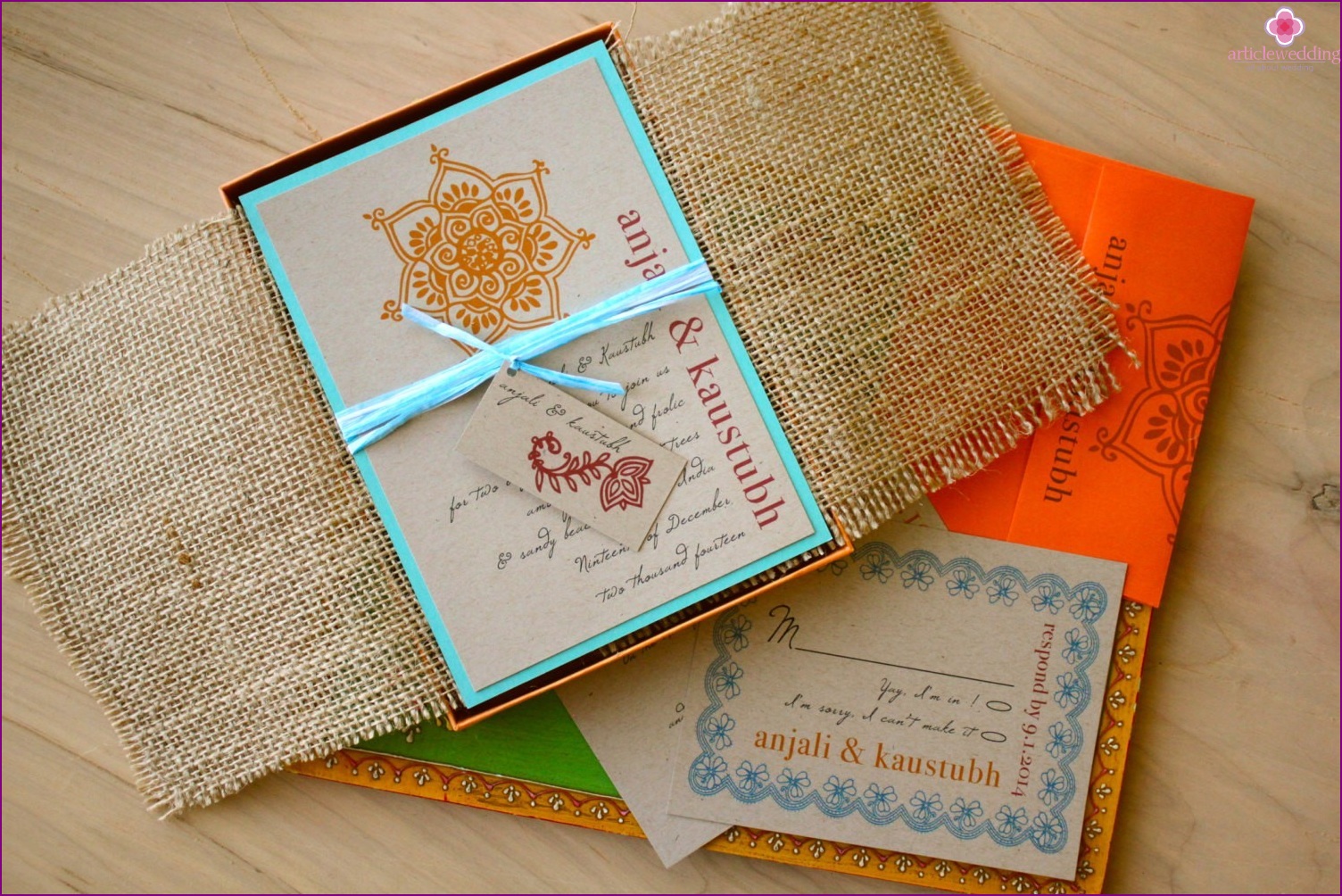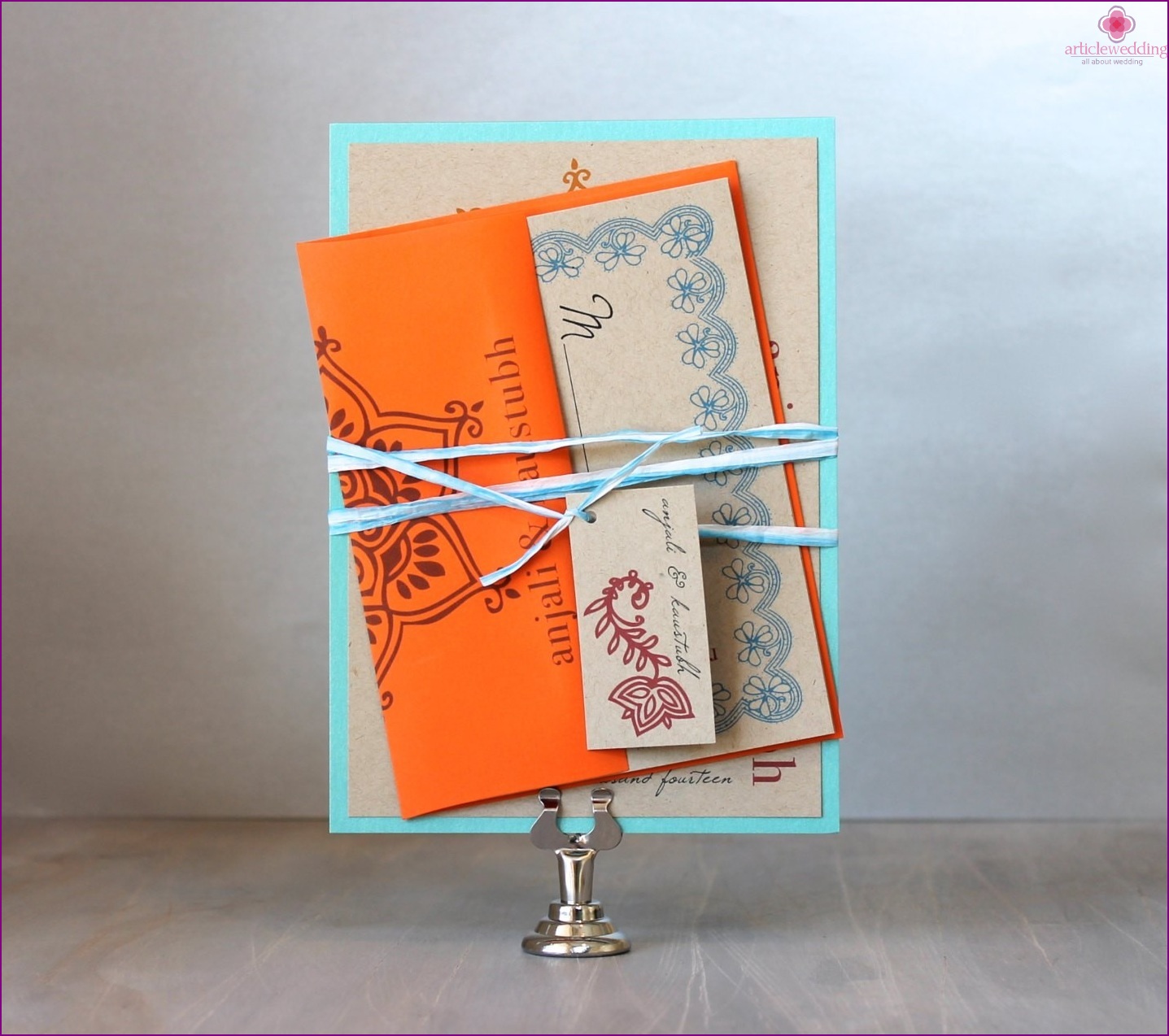 Invitations in bold colors
If earlier invitations were made in white and pastel colors, then modern newlyweds prefer to stand out from the crowd with the help of bright and creative accessories - invitations in dark blue, burgundy, bright pink or green. And this is wonderful! After all, each wedding is individual!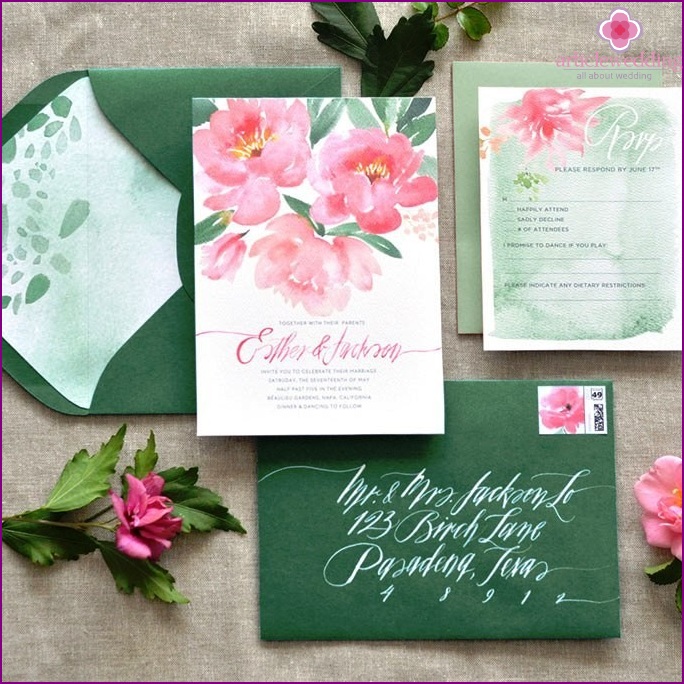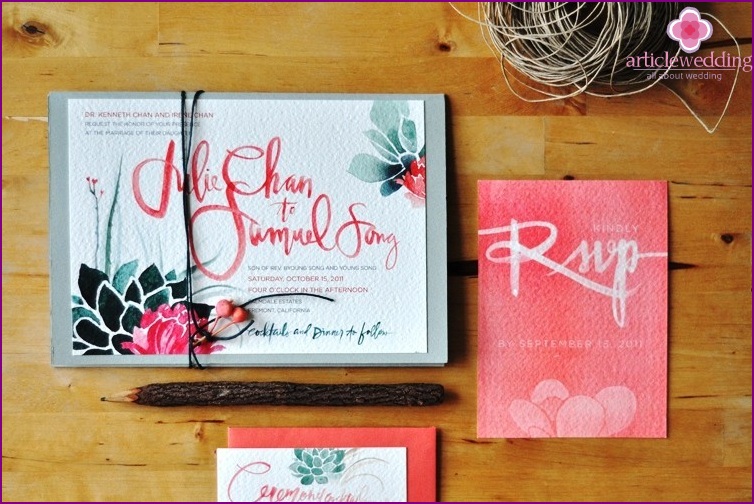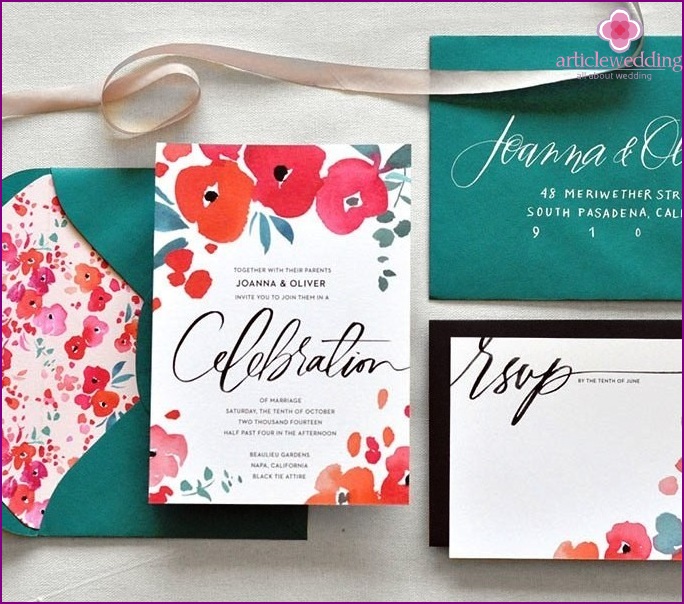 As you can see, there are many ideas for wedding invitations. It is up to you to decide which one to choose, based on personal preferences and the style of the wedding celebration..