Contents
---
---
Wedding – a celebration for two, which is then remembered for the rest of my life. All your close guests will come to share with you the moment of happiness of this day, so it is extremely important to make everything impeccable, ideal. A wedding dance – this is the first romantic moment of the just begun married life. Many approach this issue not just as the next slow dance, it is for them a special event that needs to be prepared in advance, to hone each step. Therefore, staging a wedding dance is a special moment in the preparatory process for the wedding.
Setting up a wedding dance at home
Before doing the actual production, you need to decide on the style of the dance: you can take a tango, or a classic waltz, dancing which you fill the entire elegantly decorated hall, it may be a bright Latina expressing your passion for each other, or something else . It's very difficult to choose, because, having decided, the most difficult task – it is to learn it from start to finish, and then hone every move.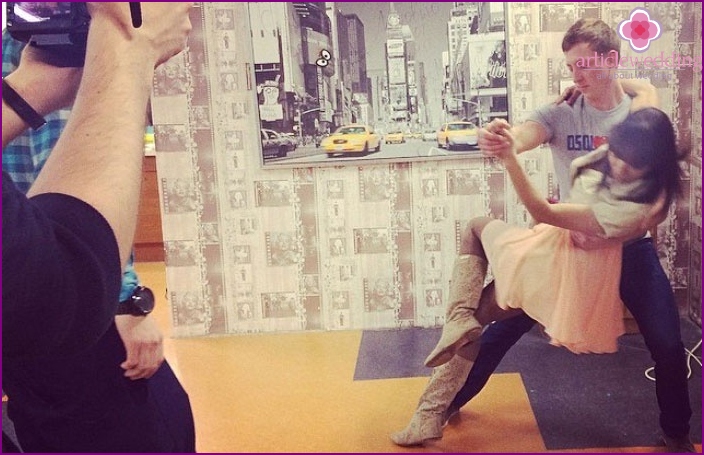 Setting up a tango or waltz at home requires certain skills and knowledge. You can find any video on the Internet, try to study with it. But this will be very little so that in the end we get at least the same result, but as a maximum – perfect dance of the newlyweds. Need a professional in this business.
Preparing a wedding dance at home involves the choreographic knowledge of one of the lovers. You have the opportunity to ease your task and come up with something simple, with a funny song with funny movements. This will simultaneously amuse your guests and you yourself will not let you stay at your own wedding. So you save on a choreographer and diversify the script of the host.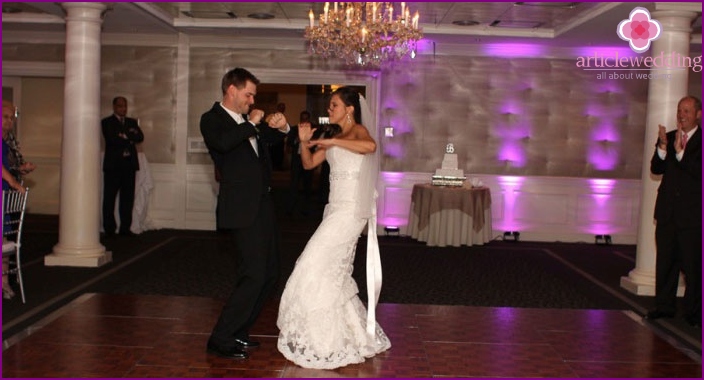 The staging of the first wedding dance
If you have already taken up this difficult task, then take the process of staging the dance with all seriousness. Take maximum time, be patient and support each other morally. Try to follow the tips below to make it easier and faster.
Decide on the idea of ​​which style will dance easier and easier for you to learn;
Start by looking for the information you need, training video lessons, live examples at different weddings;
Pick up the music. Only a melody can convey the sensuality of your love in a wedding dance;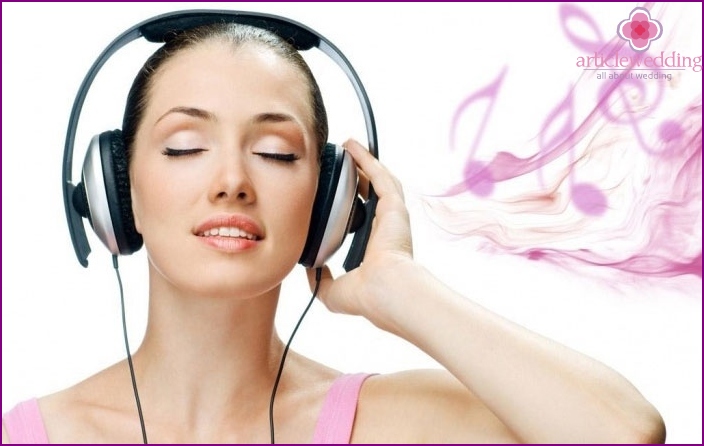 For the whole process, two are needed, which means that during the preparation, participate exclusively together - from beginning to end;
Divide the selected setting into parts and hone each separately, devote as much time as possible to learning to pa;
Having learned each subsequent piece, combine it with the previous one and each time you will get better and better;
Do not take the burden of learning a long production: let it be better if the duration of the wedding dance is small, but perfectly honed;
Do not worry, the most important event in life has already happened, so just enjoy the moment, dancing a wedding waltz or tango in front of invited guests.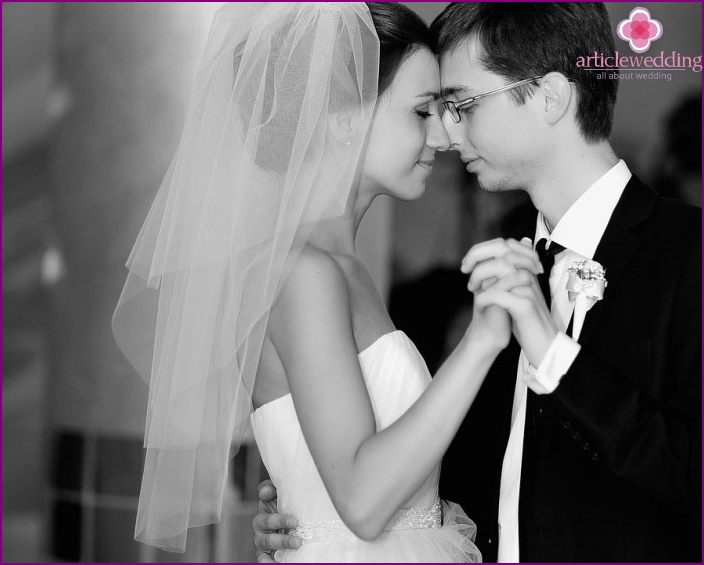 Do I need a choreographer to stage
Independent dance performance at a wedding often becomes an impossible task for two participants, so it is better to resort to the services of a professional choreographer, who, taking up preparation, will finish the job. Applying for such a service to a professional dancer, your classes will be held: only according to the schedule agreed between you, he can come to your home, spend as much time as the training requires. the main thing – get the expected result from a wedding staging.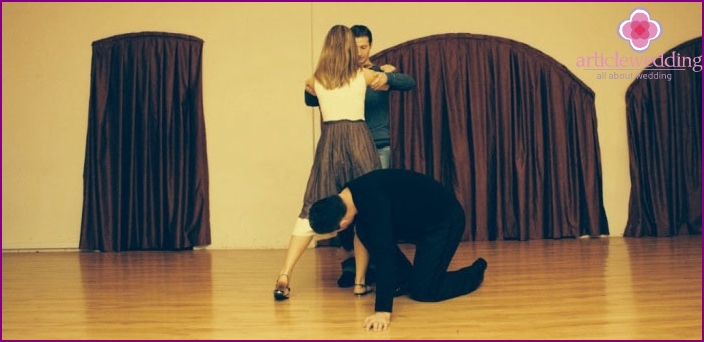 Do not worry, if none of the newlyweds had before had practice in dancing, trust an experienced teacher and he will help you learn the most beautiful waltz in a short time. To hire a choreographer, you need to pay money, and not everyone is able to afford it. But the wedding – it's not a monotonous everyday life, it's just for your whole life, therefore it's inappropriate here.
Lesson: Wedding Dance Production
In the search for a suitable composition, it is sometimes difficult to determine, do not always like what is offered. Therefore, be patient and get ready for the fact that this will take a considerable amount of time. Choose a dance that will not be difficult to set up, understandable in movements and interesting for your couple.
If on the day of the wedding one of you forgets some movement, it's not scary, just surrender to the mutual feeling of love and dance your first dance as you are prompted by the feelings and features of the moment. Tune in to the wave of your beloved partner, look into these gentle eyes and do not think about anything other than enjoying the real moment of life. Create happiness and love for each other in every moment and you will succeed!