Either fortunately or not, but not all women are in a hurry to get married before «critical» 25 years. Someone gives himself up to a career so that in the future there are no financial difficulties; someone cannot meet his man in any way, and somehow he doesn't really want to marry anyone; Well, someone is fundamental in the matter of marriage.
And now, you are already far beyond 20. Next to you is a reliable man, tested by time and difficulties, the man who made you an offer of marriage.
Now begins the pleasant wedding chores. After all, so much more needs to be done before the long-awaited day of your life! And the bride's wedding outfit will require special attention.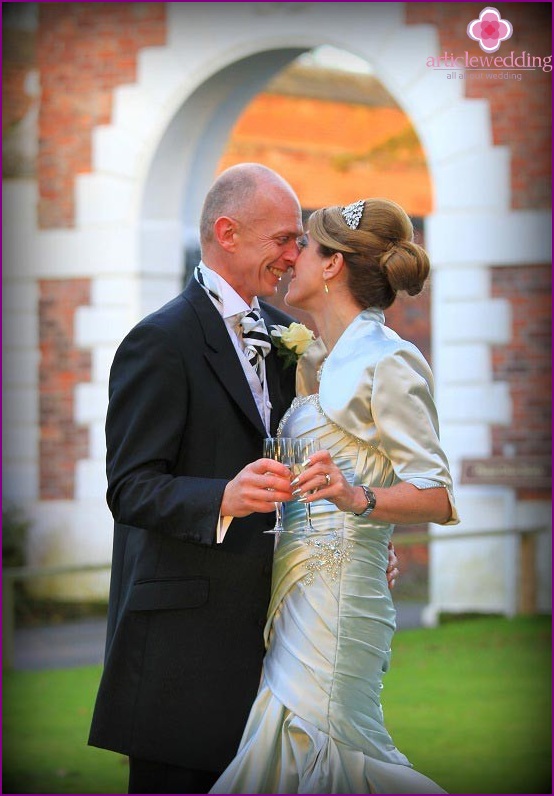 No matter how good a mature bride looks, she still cannot afford to wear a wedding dress that suits young brides this way. Unfortunately, this will look out of place and even somewhat comical. Therefore, do not give in to your first desire to put on a dress «youth» style.
No matter how old the bride is, she deserves to be the most beautiful and irresistible on her wedding day. The perfect wedding suit or classic wedding dress will help you with this. I repeat that for dresses loved by young brides «princesses» with a full skirt you should not even look. Such a dress is unlikely to emphasize your experience, beauty and nobility..
Consider a classic wedding dress. You can rent a dress, order it by sewing or buy it at a wedding salon. The wedding portal www.articlewedding.com believes that it is best to purchase a dress, because it is such an invaluable memory of your most important day.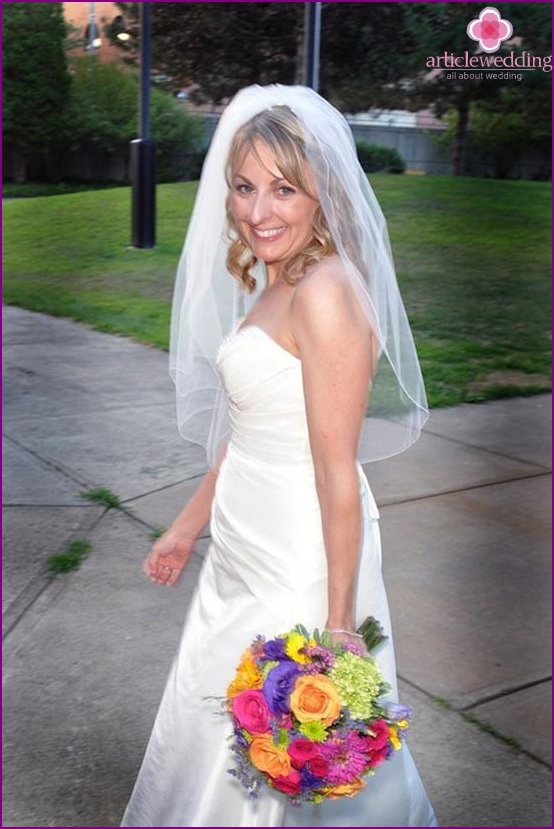 When choosing the length of the dress, you should pay attention to the long hem or just below the knee. Since the dress is chosen for an adult bride, you should not focus on white. The color of the wedding dress can be a milky shade, the color of champagne, blue, and even such a flashy color as red. In addition, the color of the dress depends entirely on your preferences.
One dress is unlikely to get along. To create a complete image, you need to decorate the head and hands. With regards to the head. Again, forget about the veil! Better give preference to a cute hat with a mesh veil, or even decorate your hair with a large flower. These accessories perfectly emphasize your femininity and beauty..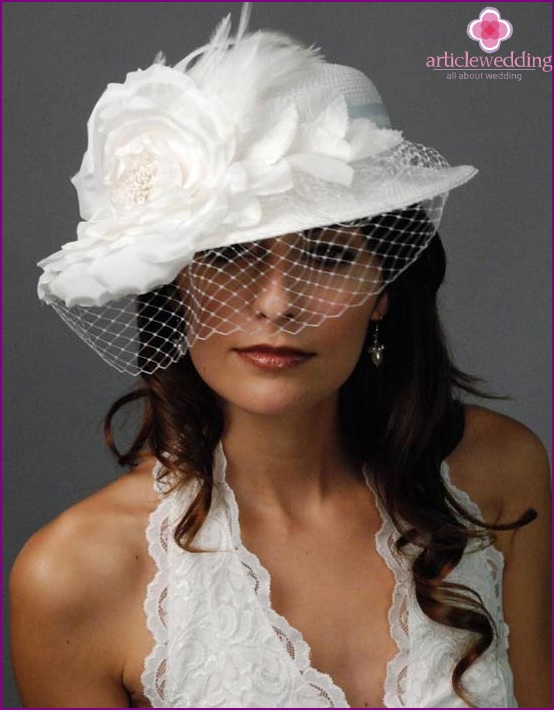 You can wear lace gloves on your hands. A short version will look great with a dress below the knee, but for a long dress, you should also choose long gloves. No desire to wear gloves? Then you can decorate your hand with a feminine pearl bracelet (naturally, the bracelet should be combined with earrings and pendant!).
Now move on to the wedding suit. The bride can choose a wedding suit, both with a skirt and pants. Here you can also choose the color to taste, for example, you can buy an ivory suit, cream, beige or still white. The site www.articlewedding.com recalls that the costume is designed for a wedding, where you will be focused on. Therefore, do not give up such decorative elements as beads, lace and embroidery. Just make sure that there is no busting. Otherwise, you can achieve the opposite of admiration..
It is worth noting that brides who prefer wedding suits are most attracted to the option with a skirt. As a rule, a suit has a fitted jacket and a pencil skirt, which is not the first generation to emphasize the beauty of a female figure, giving it elegance and sexuality.
Do not forget about wedding makeup. Women with a life experience behind are unlikely to use bright, defiant makeup. To avoid worthless makeup, you should contact a professional makeup artist who will choose the most ideal wedding makeup option for you.