Contents
---
---
A wedding dress is by no means a simple outfit that can be purchased, worn a little and put in a closet. This is one of the main attributes of the bride at the most important holiday of her life. That is why it is necessary to approach his choice very carefully and take into account all the nuances. Fortunately, there is plenty to choose from - today, brides are offered a huge variety of styles and colors. Of course, when choosing a dress, you need to pay attention, first of all, to the style and color, but do not forget about such factors as the size of the wedding budget, the theme of the wedding and the image of the groom.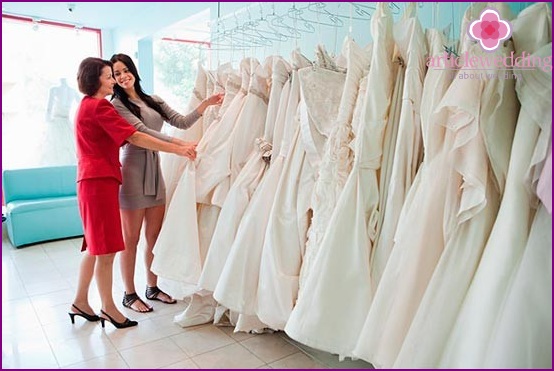 Styles of wedding dresses
Wedding dresses are not simple evening dresses, so you can not make a mistake when choosing a style. Today, designers offer brides a wide variety of options - from classic to the most extravagant and courageous. Greek dresses with a free flowing skirt and a long train are popular. Such an outfit provides for a lot of jewelry in the form of beads and rhinestones. Lace dresses returned to fashion. They create a very romantic look. A particularly interesting option is voluminous lace, which give an effect of elegance. Lush dresses are also in demand. A piquancy along with a slight bruising of the fabric, emphasizing the femininity of the image. These dresses can not only be seen on the catwalk. All these options will offer you any major online clothing store. You need to choose a style according to your figure and preferences.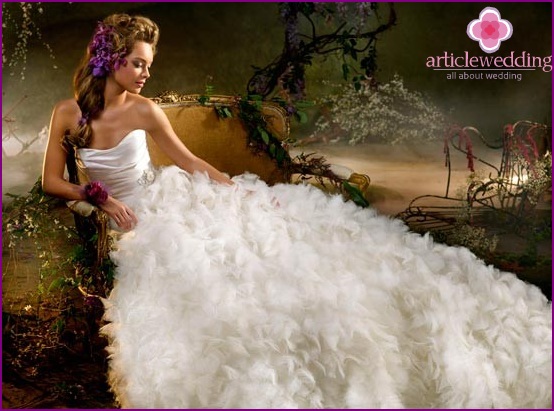 Colors of wedding dresses
The choice of color should also be approached with extreme caution, so that the shade favorably emphasizes the figure of the bride and fits the general theme of the event. Recently, the traditions of white wedding attire are increasingly being violated. Modern brides are not at all afraid to experiment and take risks, and designers go to meet them in this. That is why the wedding dress can be scarlet, yellow, pink and even black. White color can quite successfully replace the blue tint - a symbol of devotion. Also, very often girls choose beige and light yellow tones. In order to maintain the romantic image, you can choose a pink color, which today has a lot of shades from the lightest to very dark. Brave brides are increasingly choosing red. The main thing here is that he doesn't make her several years older, so it's better not to choose too dark and saturated shade and dilute the outfit with interesting accessories of contrasting colors.