Contents
---
---
Preparing for the wedding is an interesting but challenging task! After all, you need to think through everything to the smallest detail, in the literal sense of the word. Not only buy wedding dresses and accessories, rent a room and a car for the wedding, but also prepare little things that will help take care of the guests and make their stay at the holiday comfortable and interesting! The www.articlewedding.com portal will tell you about them.!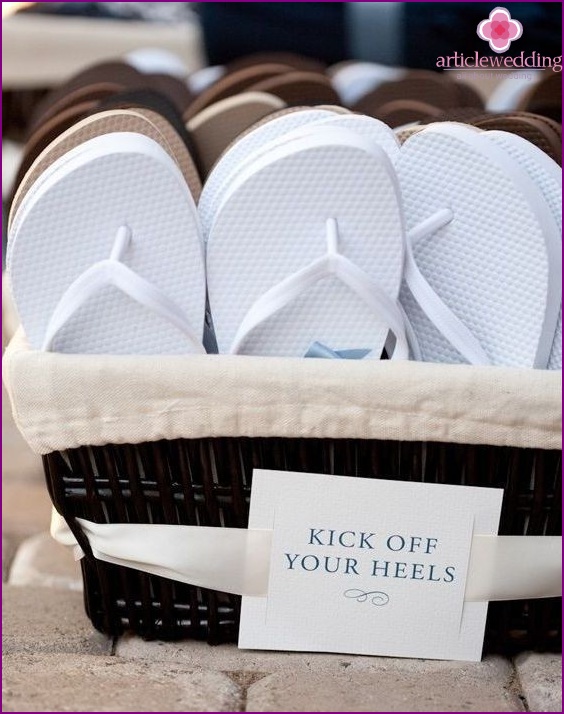 Invitations
Yes, how trite it does not sound, but wedding invitations are the first accessories that will help you provide a sign of attention to your family and friends. You can hand them in person, send by mail in the form of a letter, or virtually - which of these options to choose, you decide.
In any case, invitations are the very first opportunity not only to invite your family and friends to your wedding, but also to tell them about the upcoming celebration: the place and date, style, dress code. Why is it important? You inform guests in advance about the holiday so that they can prepare, buy dresses in accordance with the dress code, etc..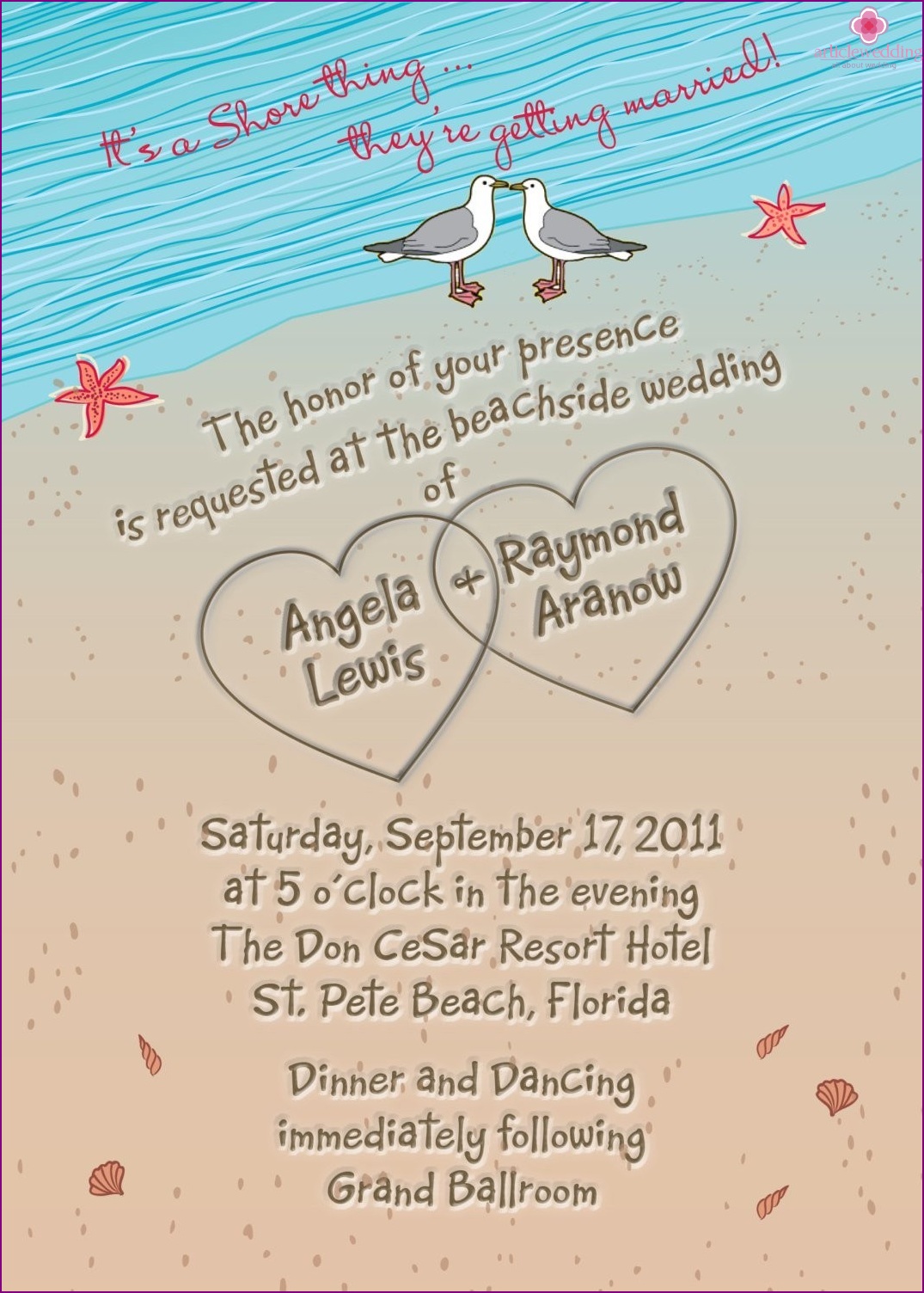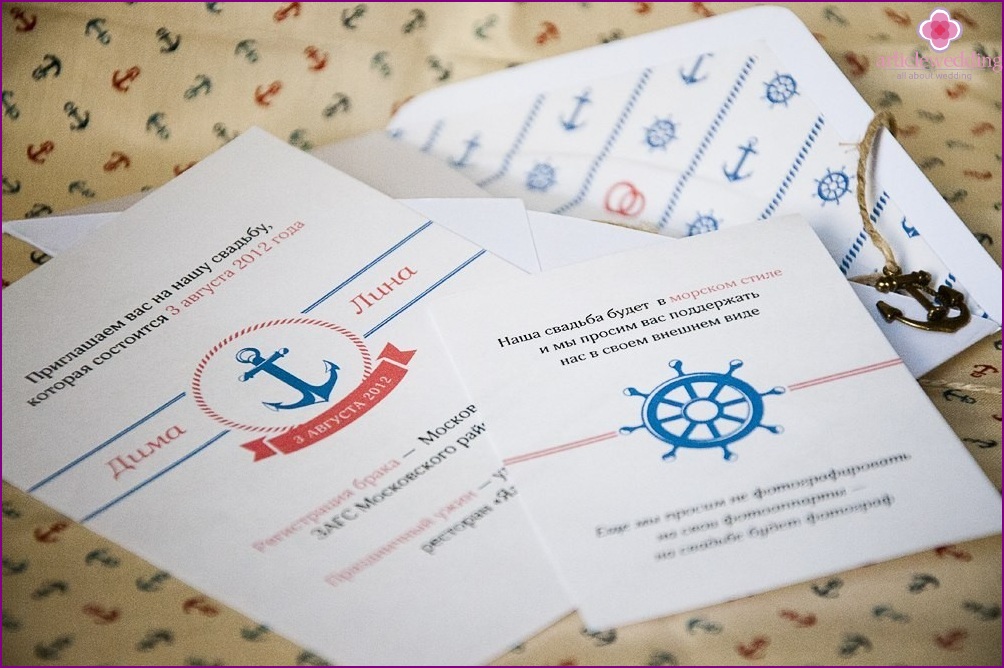 Trivia for meeting guests and navigation
Often guests come to a wedding banquet before the newlyweds. Therefore, it is so important to correctly organize their meeting. And we are not talking about the work of the presenter and animators, but about the following trifles:
a wedding program that will tell you when this or that stage of the celebration begins;
signs that will help guests navigate the wedding space: tell where guest tables, a buffet table, a photo zone, etc. are located;
Welcome bags. They are gift bags (sachets) with various little things that can come in handy at or after a wedding. For example, for a summer wedding in nature, it can be sunglasses, water bottles and sunscreen.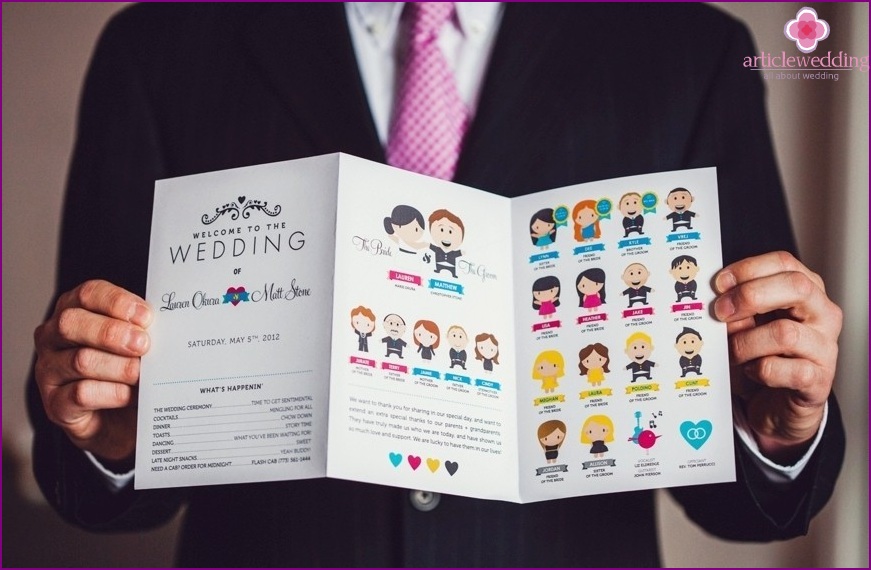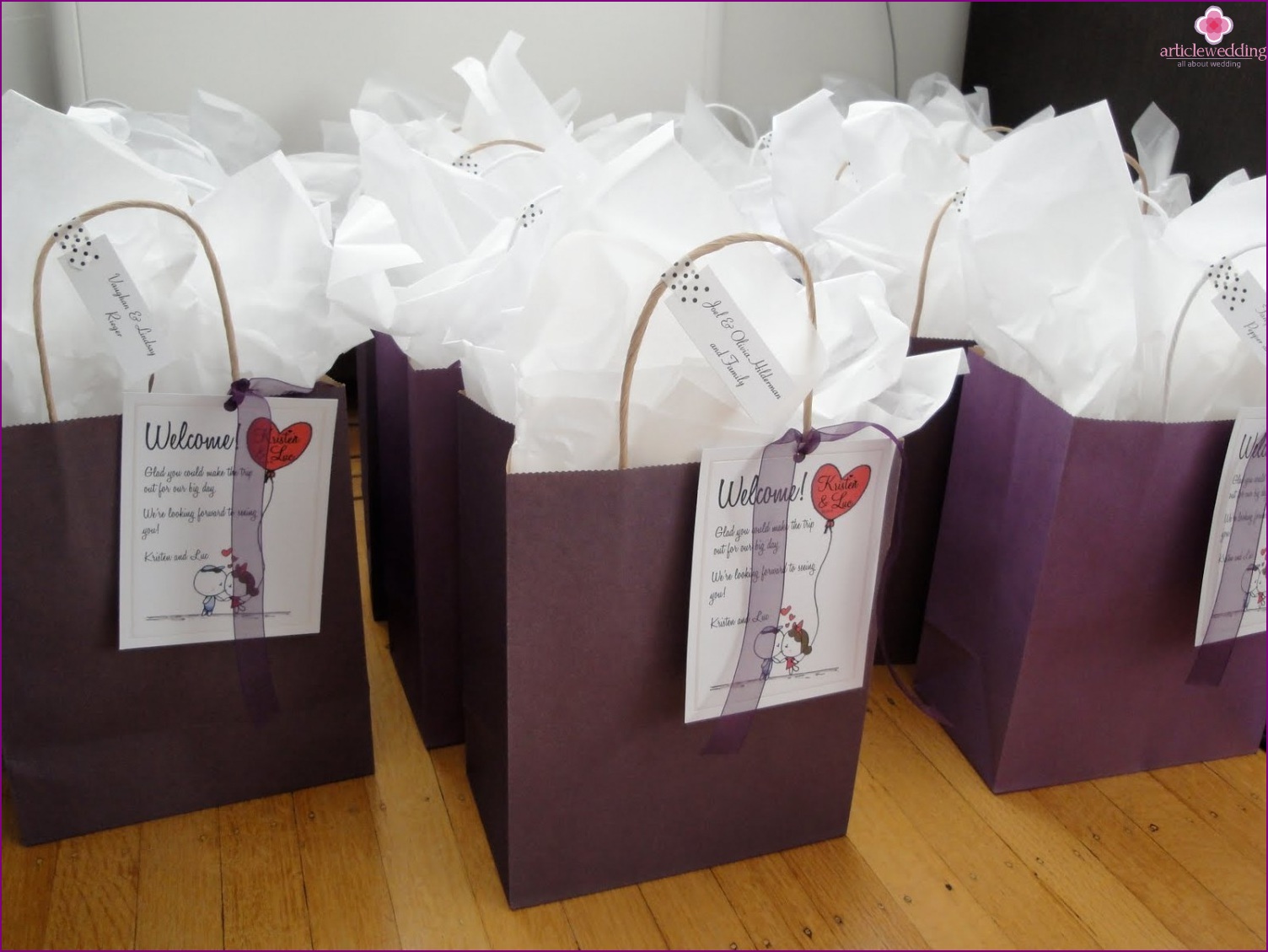 Banquet cards and seating plans
The next pleasant surprise for guests will be a seating plan and banquet cards, with which they can quickly find their places at wedding tables.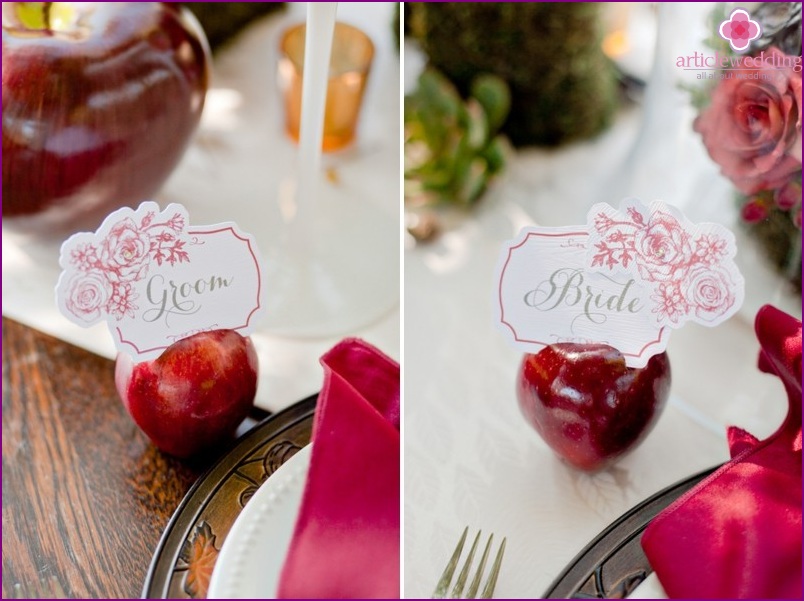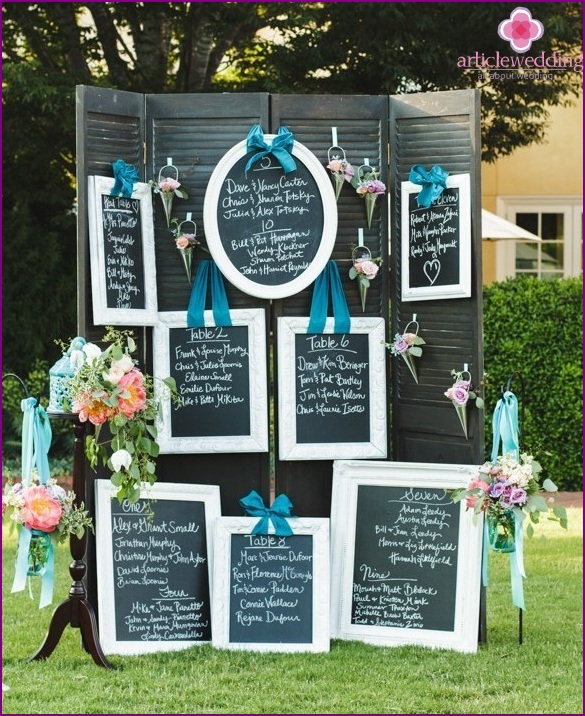 Wedding disco: we care about guests!
Many guests will come to the wedding in new shoes, and the girls will generally wear high-heeled shoes - where to dance! Take care of your guests - prepare for them slates, ballet shoes or slippers that they can change their shoes to have fun dancing with you and the rest of the guests! Believe me, your family and friends will appreciate this idea.!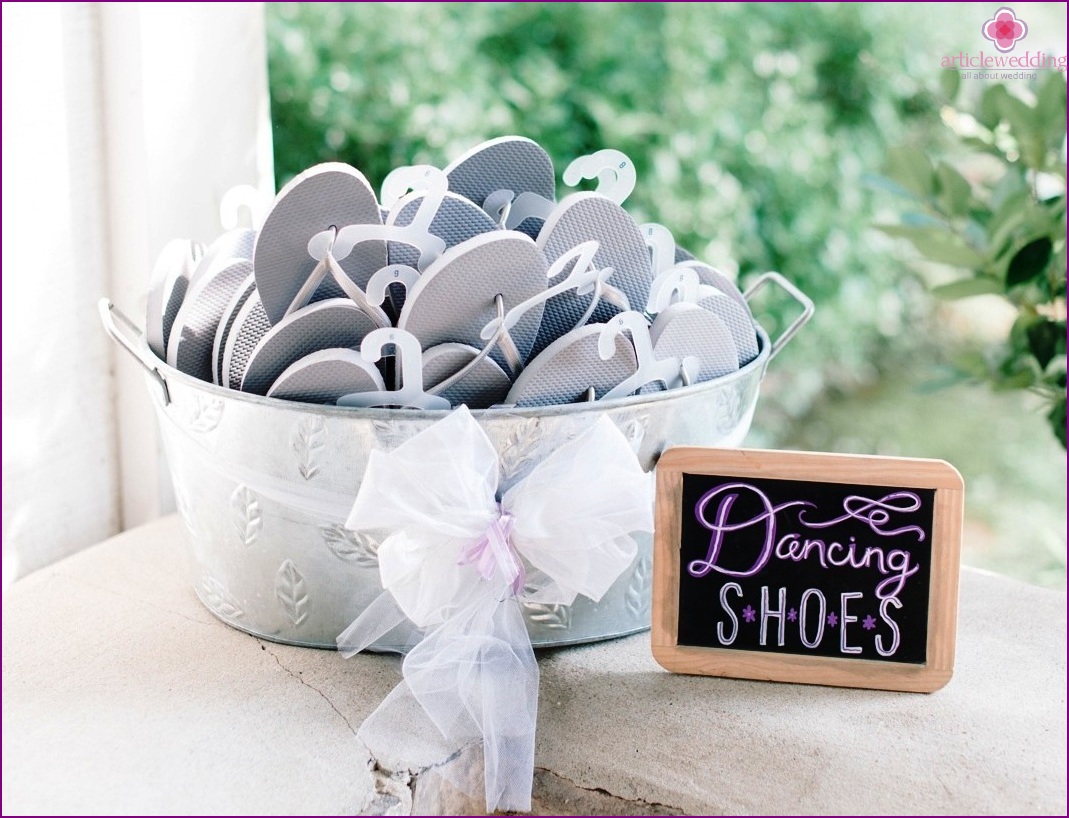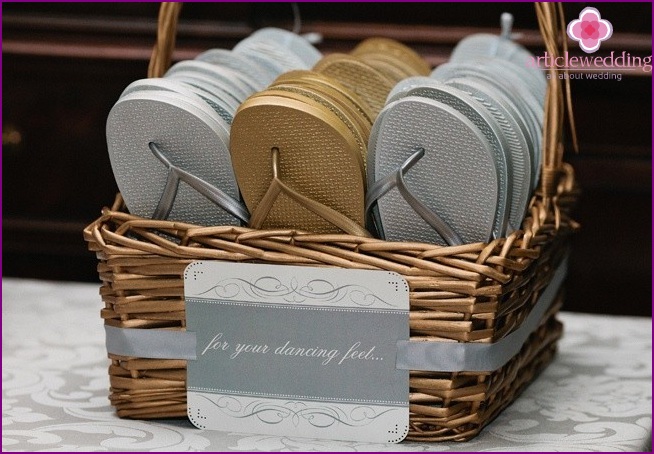 Bonbonnieres in a new light
No modern wedding is complete without bonbonnieres - touching gifts for guests. If you want the bonbonnieres to be really useful, then consider what your guests may find useful during or after the celebration, the portal www.articlewedding.com advises. For example, if you have a summer wedding, then you can give guests personalized sun umbrellas, if the celebration takes place in winter, then mittens.
And you can give guests bonbonnieres that will be useful and funny, for example, aspirin or a hangover remedy. Someone will laugh at your joke, and someone will probably be grateful for such a gift in the morning after the wedding! Guests will appreciate not only attention to them, but also your sense of humor.!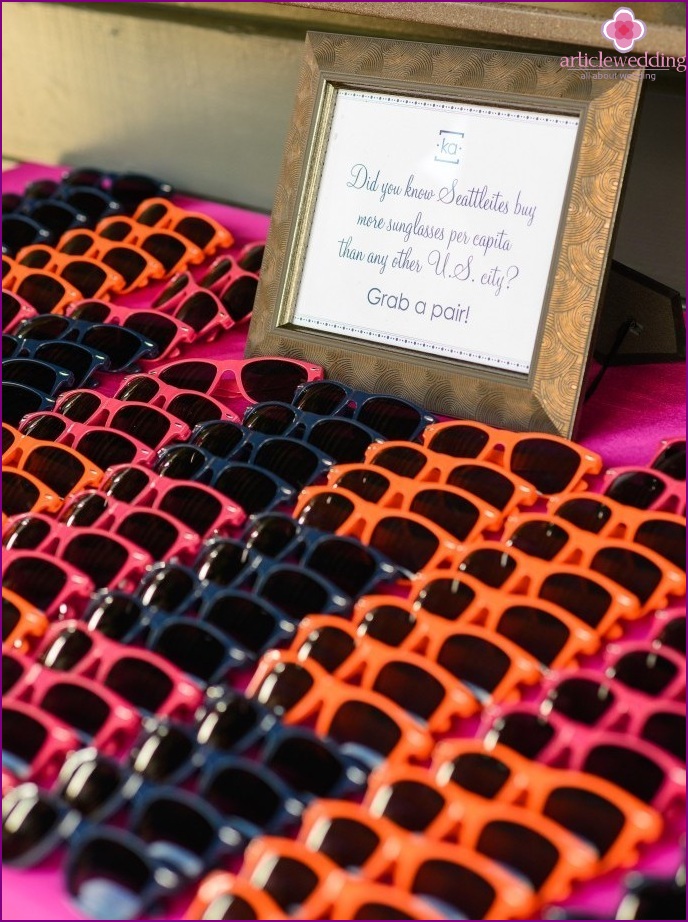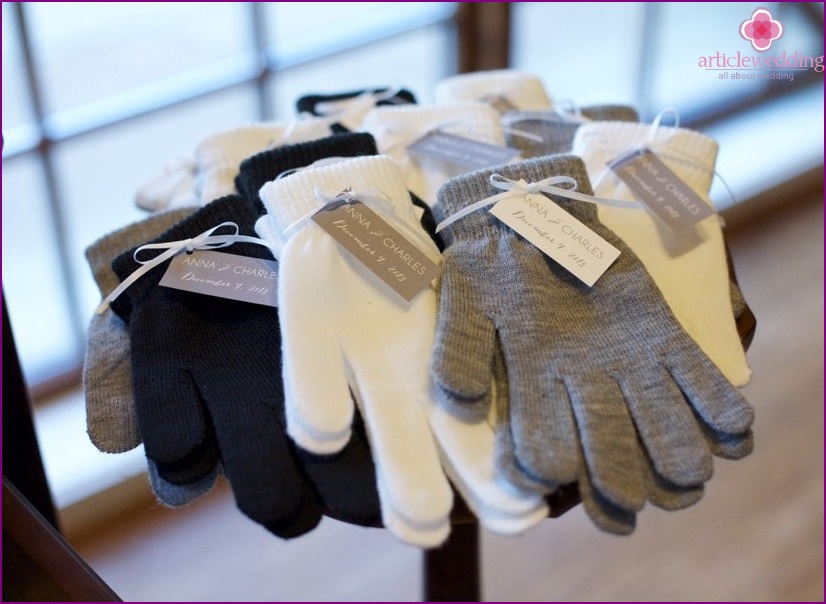 Caring for guests: we focus on the season
Depending on the time of year, you can take care of your guests. In the case of a summer wedding or outdoor check-in, prepare the following details for your guests:
slates or slippers in which guests will be comfortable walking on the lawn;
fans to help guests cool off on a hot day;
umbrellas from the sun;
small water bottles placed in containers with ice;
sunglasses that will save guests from the bright sun and will be an excellent props for a photo shoot;
sunscreens;
insect cream or spray.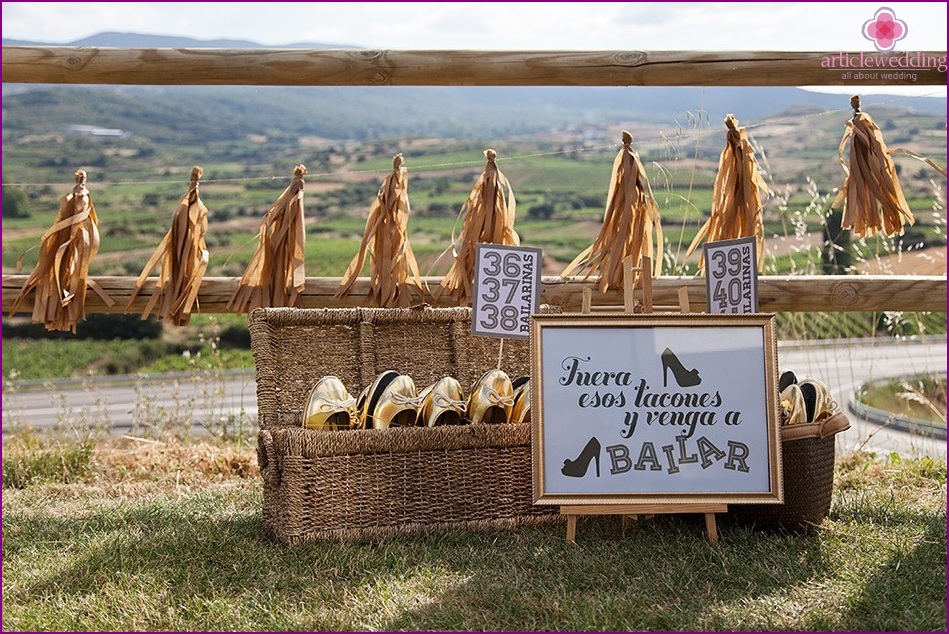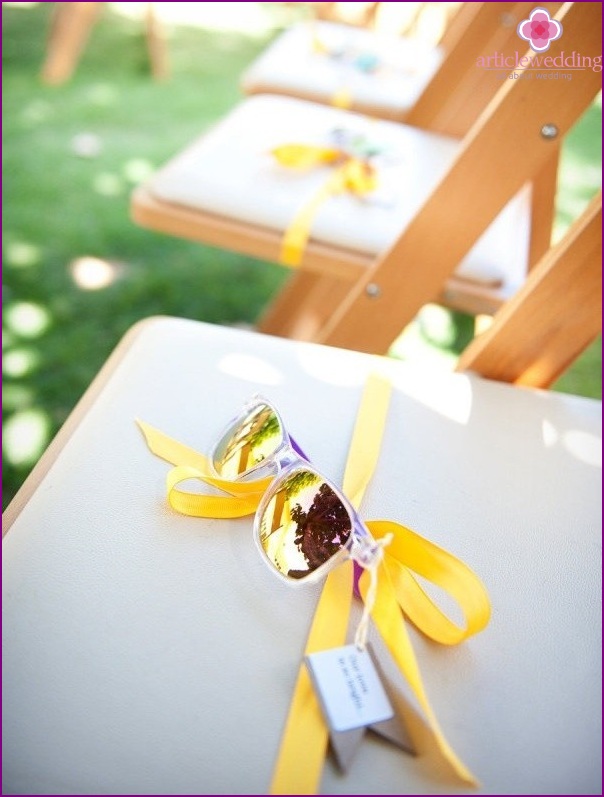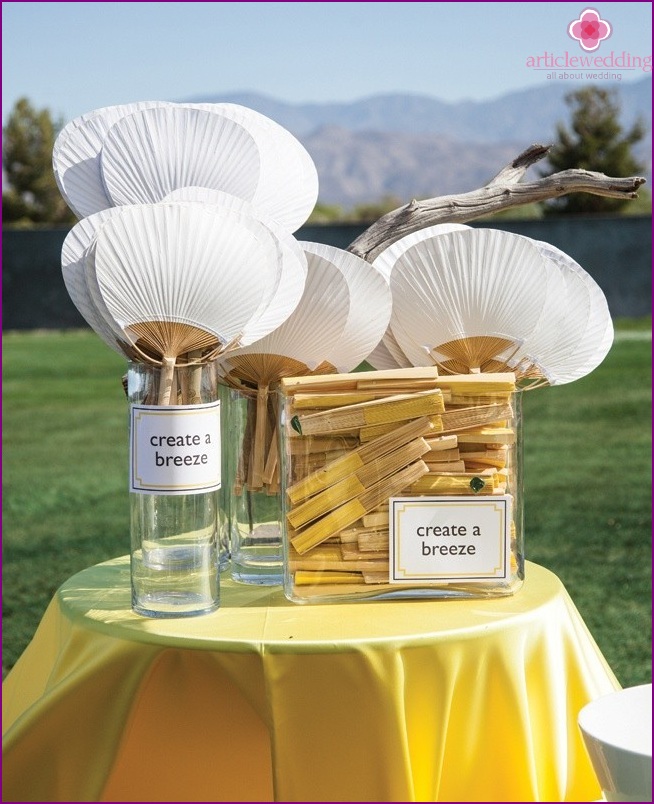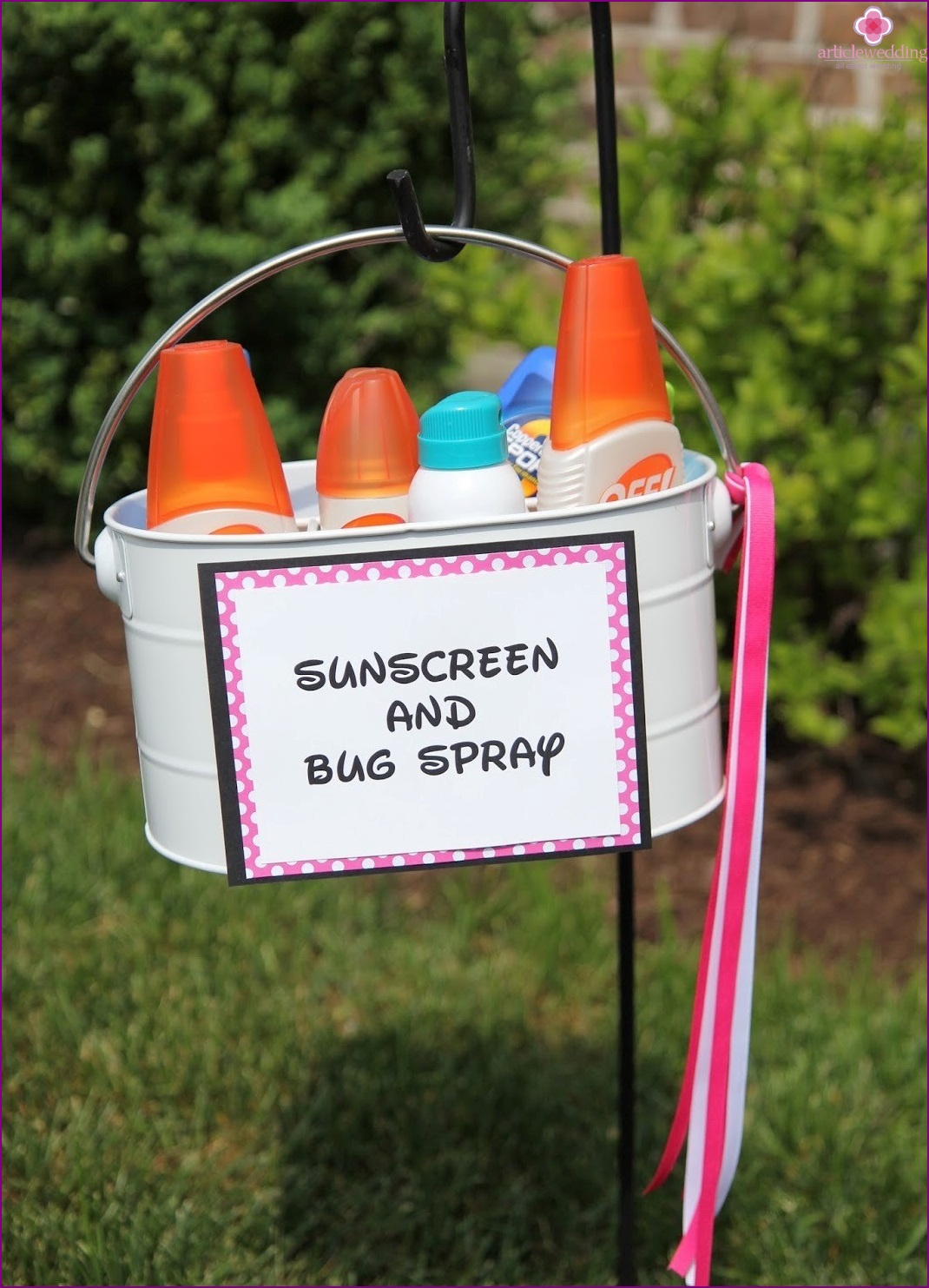 If the wedding day is forecast cool weather and your guests have to spend some time outdoors, then prepare the following little things for them:
shawls or scarves that will prevent guests from freezing;
blankets that can be laid out on the chair of each guest before exit registration or put in a basket in a conspicuous place;
umbrellas, if it starts to rain.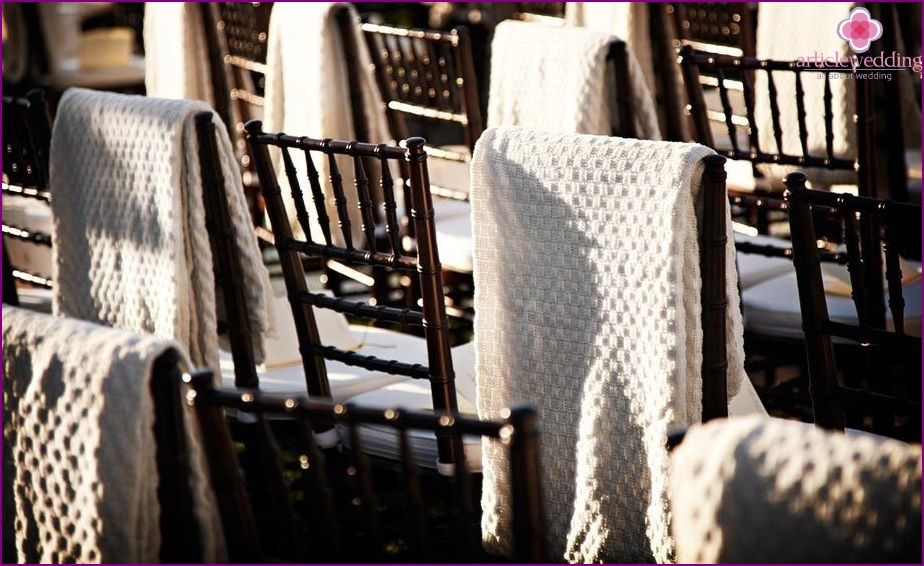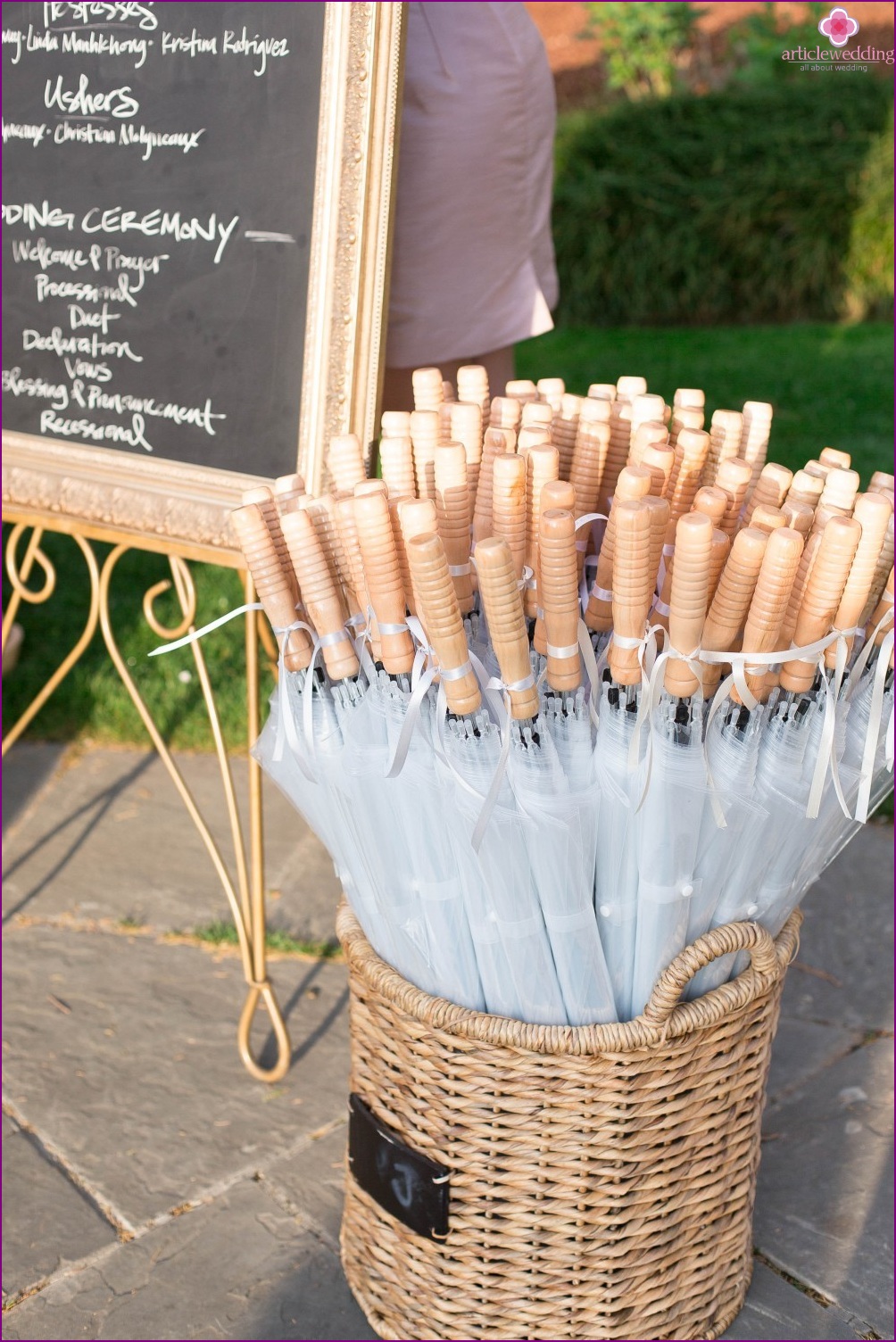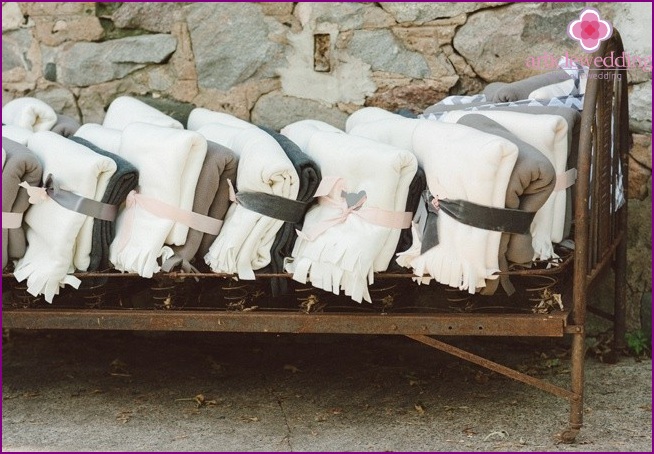 Believe, guests will be touched by such care! Most importantly, do not forget to put signs next to all these little things that will tell guests what these things are for..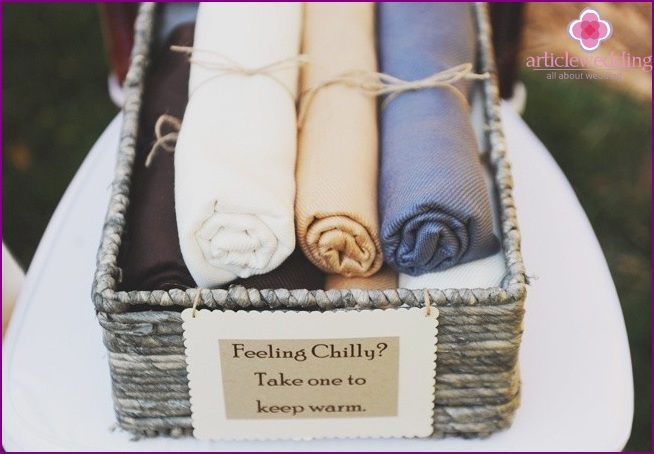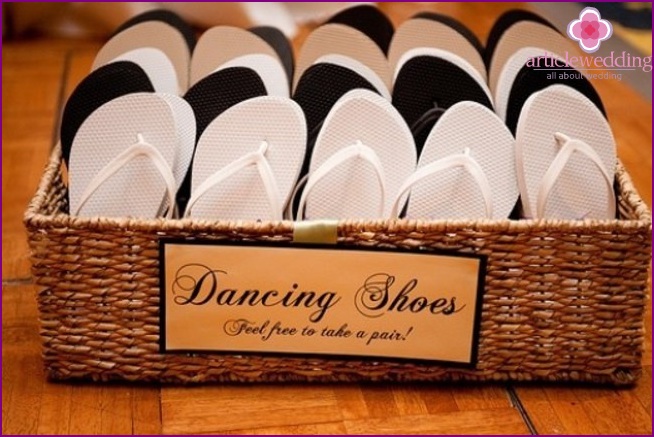 If you take care of the guests with a couple of little things, then the guests will remember your wedding celebration as a cozy and original holiday!